Vegan Cheesy Cauliflower – Easy Baked Cauliflower Recipe.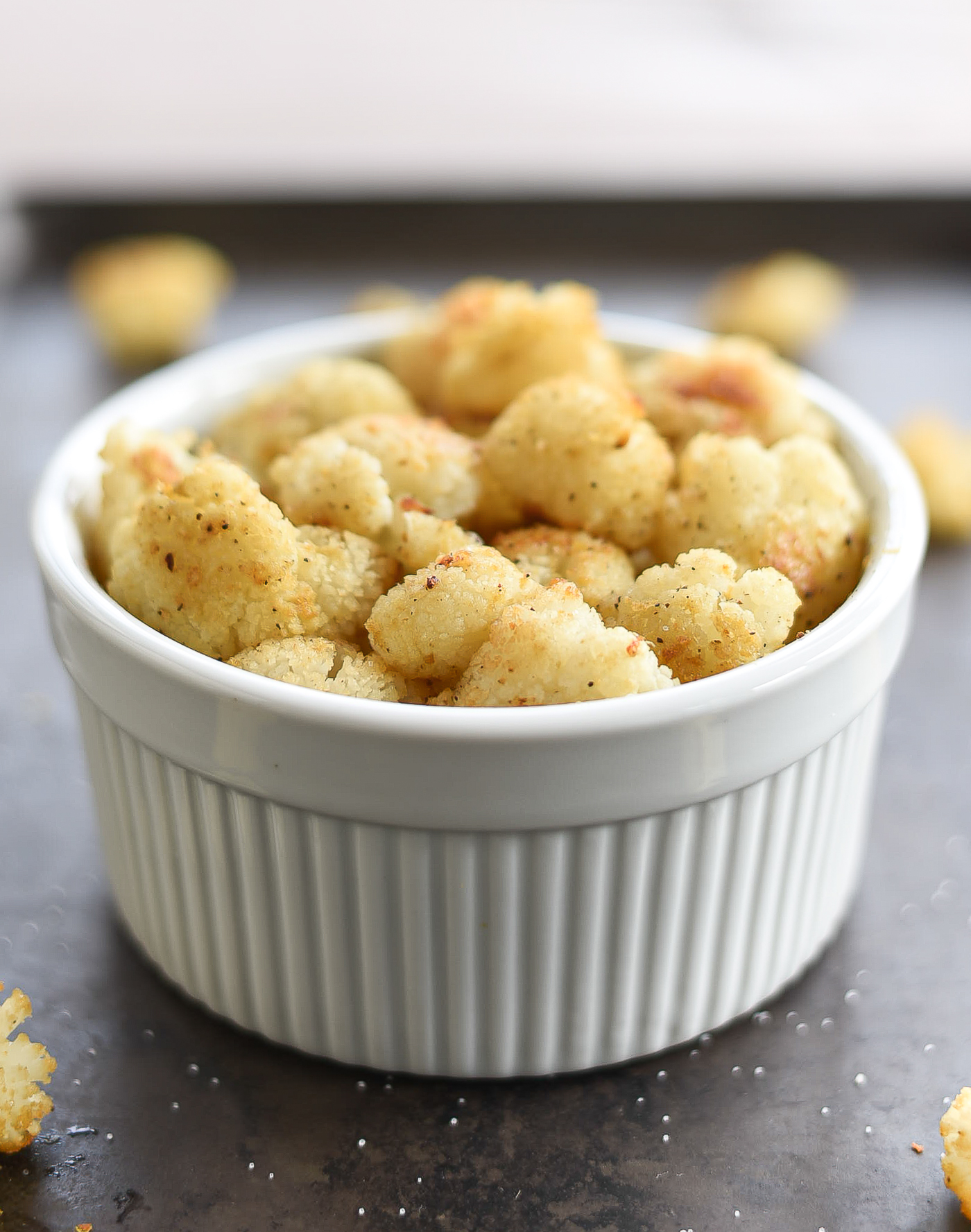 I've discovered the secret to losing weight.
Are you ready?
Can you handle it?
Let me first add a caveat: It may not work for everyone. In fact, it may even have the reverse effect.
Like how that one time you (used really, really, really bad logic and) gave your child a quarter dose of Benadryl on a long flight to Hawaii with the idea it will help them doze off …
and it had the reverse effect?
And your child was wide awake, bouncing off the plane walls. And you realized Karma kicked your you-know-what because giving your child an over-the-counter medication to help them sleep on the plane was the worst parenting idea of all time!
All. Time.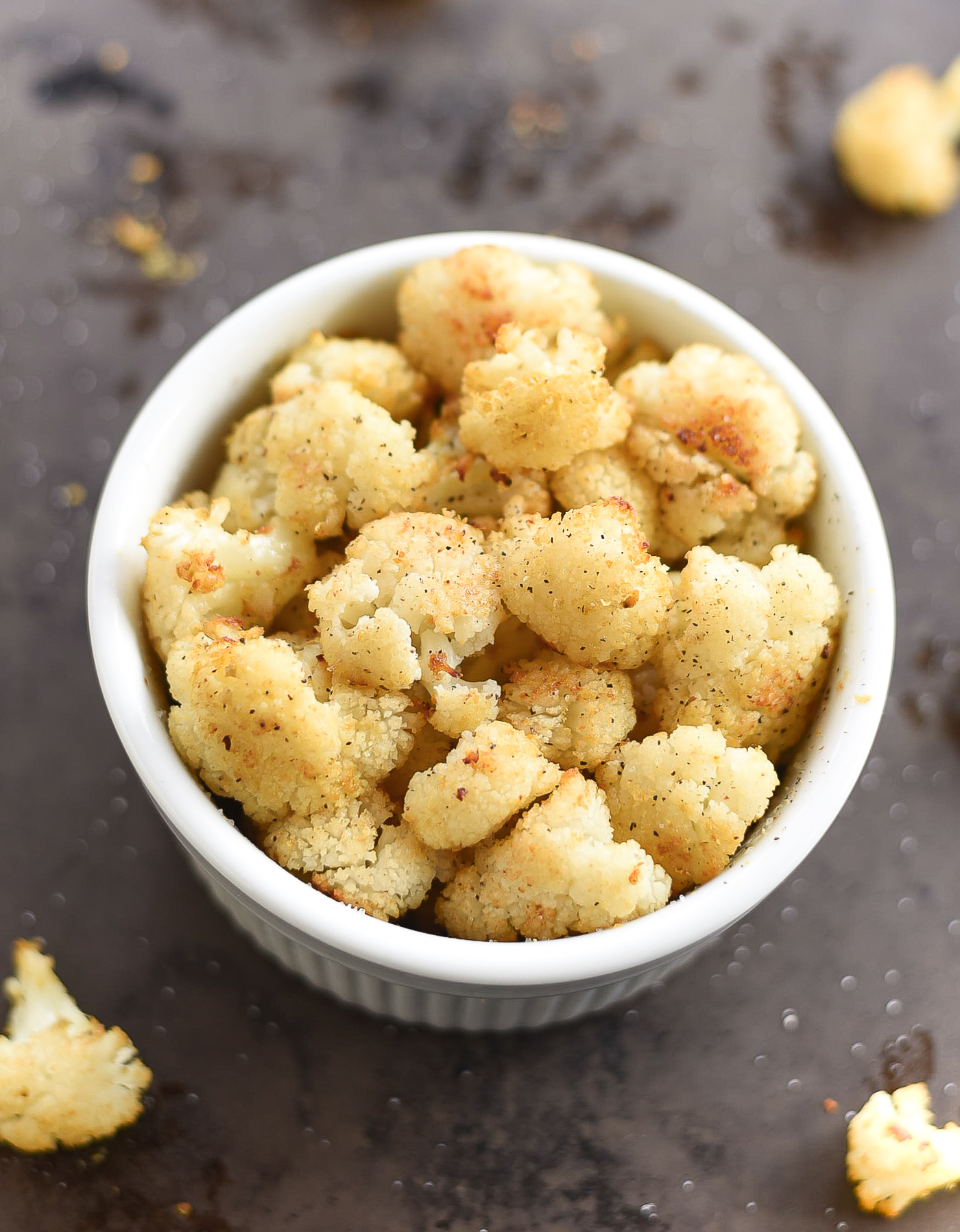 So you've been forewarned.
And you'll be relieved to know it involves zero over-the-counter medications!
Because my particular weight loss "strategy" — if you could even call it that — may not be a successful "strategy" for you. It could even rebound and cause weight gain.
Again, the whole forewarning thing and the whole don't give your child Benadryl story.
The secret to (my) recent successful weight loss is …
drum roll please …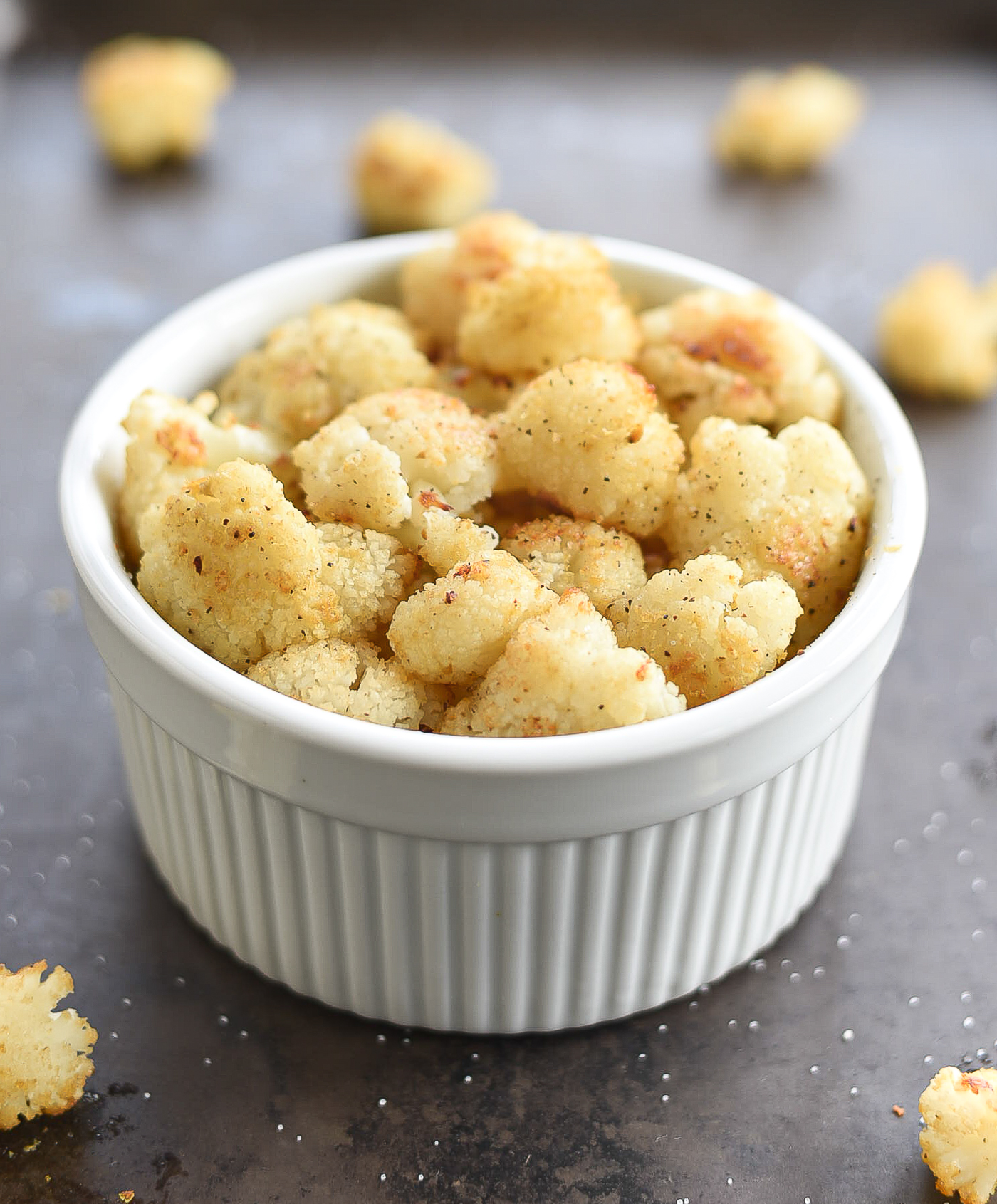 stress!
My apologies if that was anti-climatic. Or click bait-ee.
But dealing with aging parents is stressful. And while they are slightly better — and currently on their own, as they wish — the reality is they are one fall away from an ambulance ride, a hospital stay, a stint in rehab …
and potential assisted living/nursing care.
So I really, really don't recommend this weight loss "strategy."
But I'm back in Chicago. Again. And marveling over how I've lost 4 pounds in 2 1/2 weeks.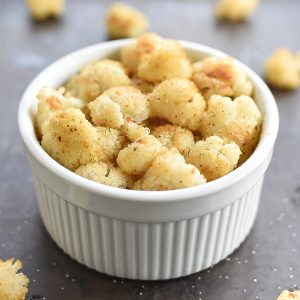 Print Recipe
Vegan Cheesy Cauliflower
Ingredients
1

bag

frozen cauliflower

1

tbsp

olive oil

1/4

cup

nutritional yeast

salt

pepper

garlic powder
Instructions
Microwave cauliflower for 5 minutes (or until unfrozen).

Toss cauliflower with olive oil, salt, pepper, garlic powder.

Add nutritional yeast and toss.

Cover cookie sheet with parchment paper. Spread out cauliflower in single layer. Sprinkle with additional nutritional yeast.

Bake for 10 minutes. Turn. Bake for additional 5-10 minutes.
Which I chalk up to stress.
With a side of extreme boredom.
And escapism to the gym to, you know, help with the extreme boredom …
😉
P.S. I realize there is some confusion about the cheesy in this cheesy recipe. Nutritional yeast (I found mine at Trader Joe's) is what offers the cheesy taste without adding dairy to this dish. Thus making it vegan. My apologies for any confusion.
Pin It!