"It smells like Spring," my daughter exclaimed on Saturday as her father came through the back door with groceries in hand.
I had to admit, I caught a whiff of it too.  Just a hint, as the temperature hovered around 40 degrees.  I didn't have the heart to tell her the temperatures would drop again this week.  Snow flurries were in the forecast …
But that hint of Spring got me thinking about outdoor projects.  Wondering if this will finally be the Summer where I can grow a lush, green lawn …
Praying that my new hydrangea bushes survived the winter.  With a second prayer for some blooms ….
Debating whether or not we'll get a new pool for the backyard.  Or if I should just create a fire pit …
And then there's the front porch.  The front porch that really and truly needs a rebuild.  The front porch rebuild I've put off with some caulk and glue and paint.  The very same front porch where I painted this ….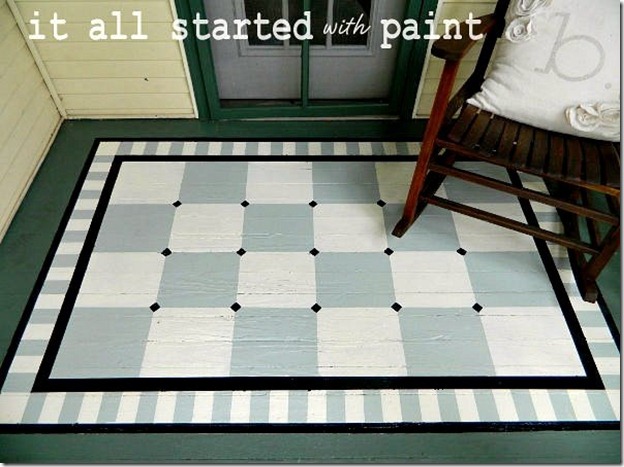 … directly onto the landing. My permanent front porch rug.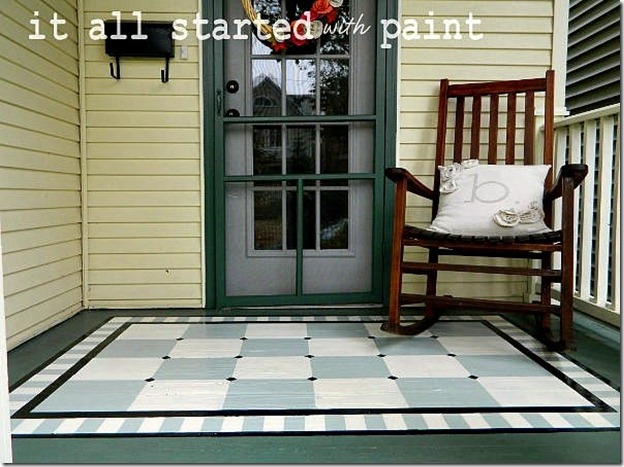 It survived two Chicago winters. Granted, two relatively mild winters. But, nonetheless, it's starting to show its age. Sporting a few scrapes and scuffs …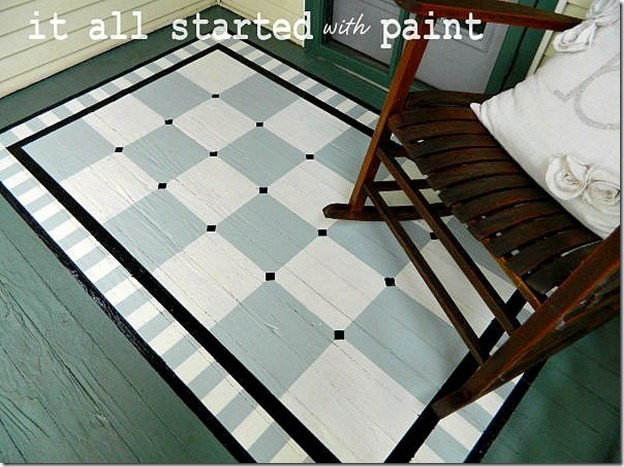 And I'm forced to acknowledge that the front porch will need another patching and painting this Spring.  Which will include a redo of the rug.
Now I just need to decide if I'll keep the same design …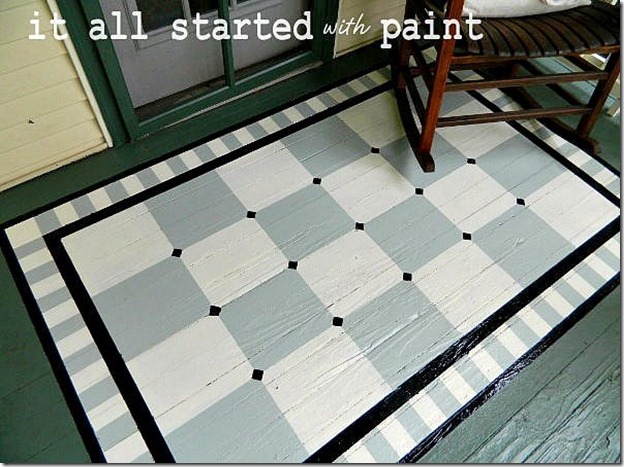 … or perhaps try something new.
And if I do decide to redo the same design, you can be sure that I'll be clicking here for the original tutorial …

Want to keep up with my Spring projects?  It's easy.
Sign up here to get it all started with paint delivered to your email inbox:
Let's keep in touch:
Sharing:  * Savvy Southern Style * House of Hepworths * Between Naps on the Porch *