Can I just send out a collective thank you to all those blog widowers out there?   All those loving husbands unknowingly pulled into the blog world Bermuda Triangle.  They had no idea how our blogging would dramatically – irrevocably – impact their lives.
They had no idea the obscene number of hours we would spend online. How we would half listen to how their day was as we edit a picture on PicMonkey or check our email inboxes like religious zealots waiting for a new comments on our witty and wise prose.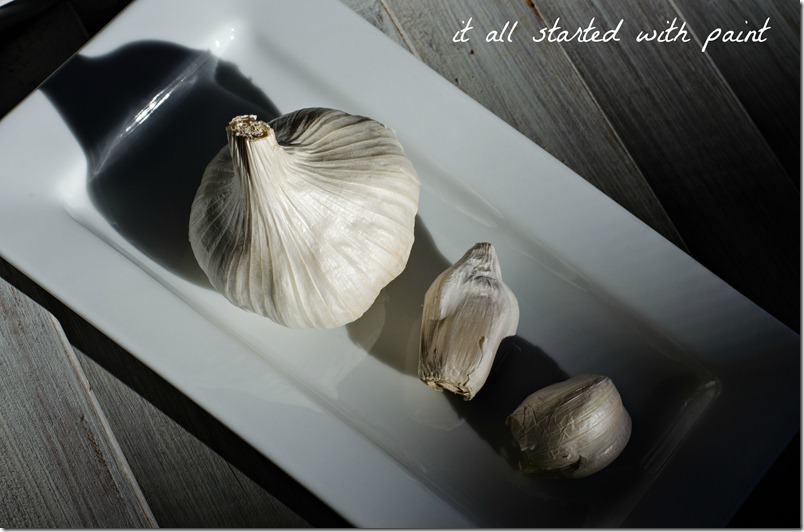 They had no idea our blog-related DIY would result into such a state of home-wide chaos that even if they wanted to help clean the house, they couldn't.  It's near impossible for them to understand — or for us to easily explain — what is trash and what, with some mod podge, books pages, and a sharpie, is a potential new treasure.
They had no idea the dining room table would unofficially become the official dumping ground for glue guns and fabric swatches and sewing machines and sequins and bits of scrapbook paper and letters.  A literal ground zero of crafting.
They had no idea they would have to sneak around behind our backs – backs whose fronts were positioned squarely in front our computer screens – to try and carve out a space just for themselves.  A blog-less, man space to enjoy as we ignore them  attend to all things blogging.  A space they feared we would discover and descend upon with our Purdy paint brushes and fabric swatches and mason jars and chalkboard paint.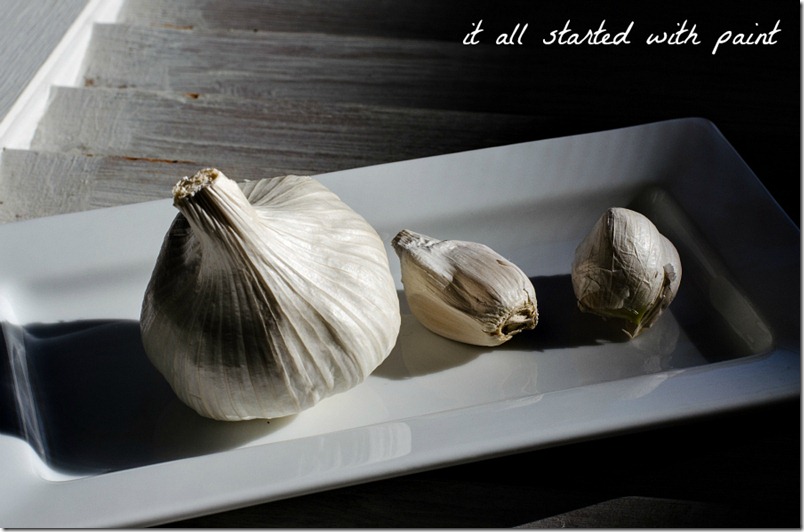 And they had no idea one day they would find themselves spending fifteen minutes in the produce department searching for the most photogenic head of garlic.  You see, you asked them to pick up two – even though you only needed to use one in the recipe – because the second was for the photo shoot.   So they poured through the bins looking for the largest ones.  They contemplated getting the elephant garlic but were unsure if it would discredit the recipe.  They thought the one with the really long stem looked kind of cool and could make an interesting shot, but were worried the long stem meant the garlic was old.  Or mutant.  And that one of your readers might see the photo and inform you — and your readers — that you completely ruined the recipe with that too old and/or mutant clove of garlic …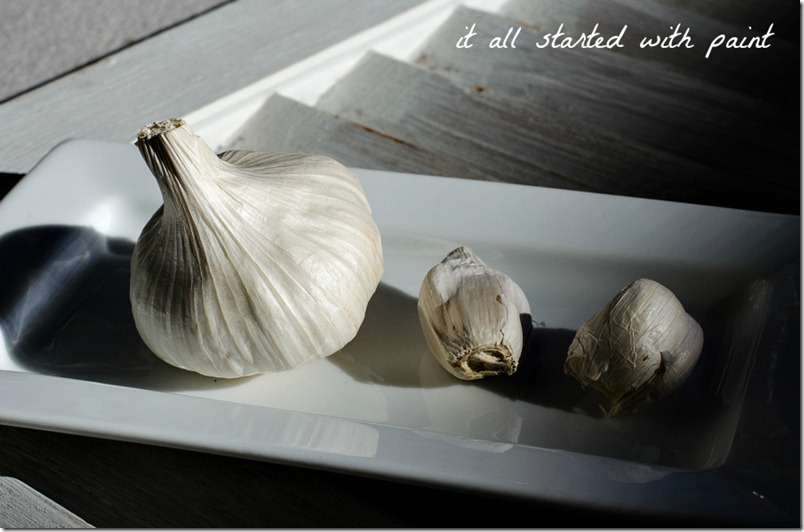 … because they were unsure if there was some kind of blogging police that would shut down your blog if you misrepresented an ingredient used in a recipe.
So thank you for your understanding.  And patience.  And overlooking those strings of thread stuck to our fleece sweatshirts … and the paint on our faces … and the clumps of mod podge in our hair …


*Just in case there really is blogging police, I want to be perfectly clear.  The term "Blog Widower" was not a brainchild of my brain.  It was coined by the clever husband of this blogging friend.
Get my posts by email:





Sharing: