New love.
That feeling of new love can't be beat.  The flutters in your stomach new love. The heart skips a beat new love. The can't stand to be parted from new love …
And the dreams …
Oh, the dreams and the plans.  So many exciting, dreamy plans for the future.
Then comes the comfortable stage.  Sure, your love is always visible.  But it's no longer top-of-mind.  Not like when it was new.
But what happens when … um, well … you fall out of love …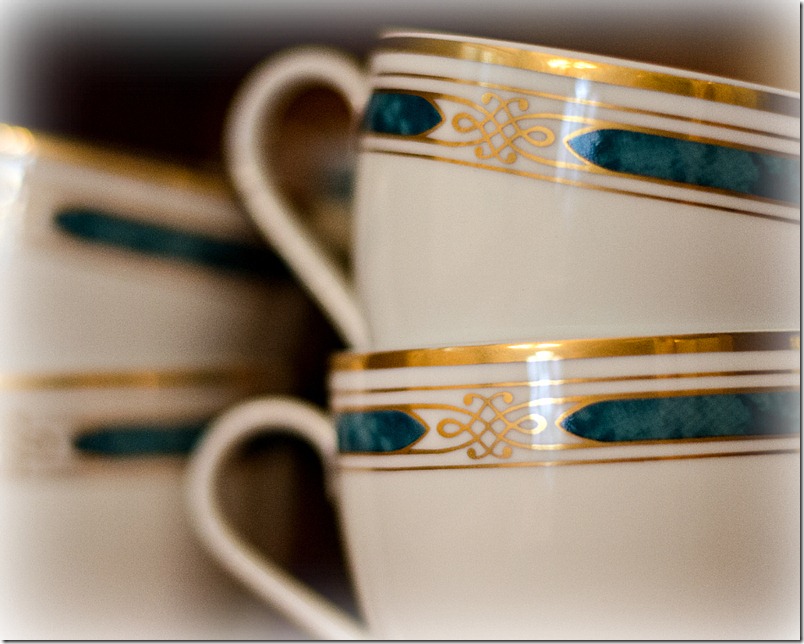 with your wedding china?
What do you do?  Pretend it isn't so?  Or do you carefully pack up those twelve place settings — place settings so generously and lovingly given to you by family and friends — to be stored and forgotten in the basement?
And what does it say about the state of your marriage, if anything?  Is it an insult to your union?  And affront to your vows?  You know, the "in good times and bad, for better or worse …"
I mean, this was one of the first things you picked out together.  As a couple.  A soon to be married "till death do you part" couple.  Still flush with new love … and sporting a new sparkler on your left hand ring finger …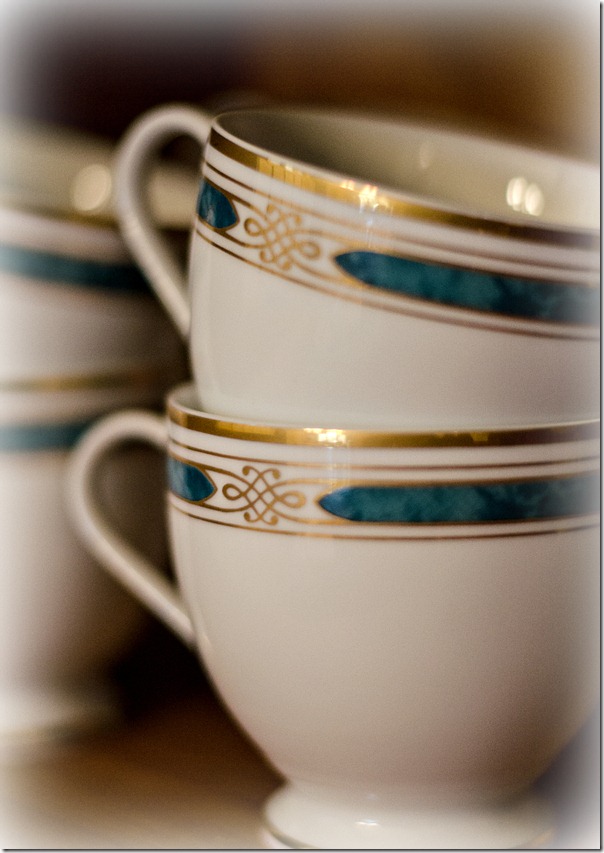 But tastes change.  Thirty-year-old Linda was all about the green.  Well, more like teal as in Gorham Regalia Court Teal Fine China.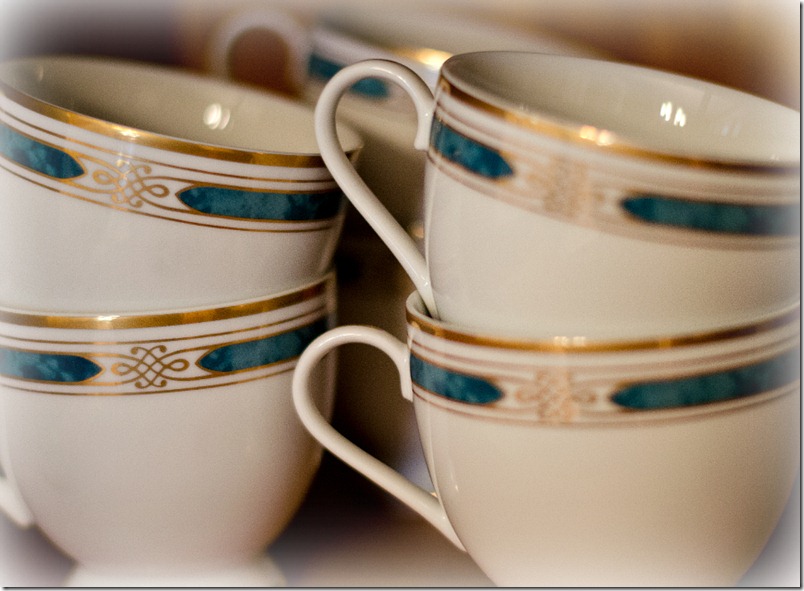 But soon to be fifty Linda?  She not so much into the green anymore.  In fact, she's been slowly and methodically eradicating green from her home décor …
So what to do?
Replace it?
Sell it at a yard sale?
As I packed up the china cabinet so we could hang the board and batten in the dining room, I knew then and there that the Gorham Regalia Court Teal Fine China would not be coming back …
… and, to my great surprise, Mike was fine that decision.
Now I can't help to wonder if our falling out of love with our wedding china reflects negatively on our marriage?  Are we tempting fate?  That whole wedding and marriage thing is riddled with traditions – and superstitions — after all.  Something old. Something new.  Something borrowed.  Something blue.  Not to mention the disasters that would ensue if the groom sees the bride in her gown before the ceremony …
Are there superstitions that apply to the wedding registry … and wedding china … too?

Want to follow along on my eradicating the green remodeling journey?
It's easy.  Sign up here to get my posts delivered to your inbox:
Let's keep in touch: