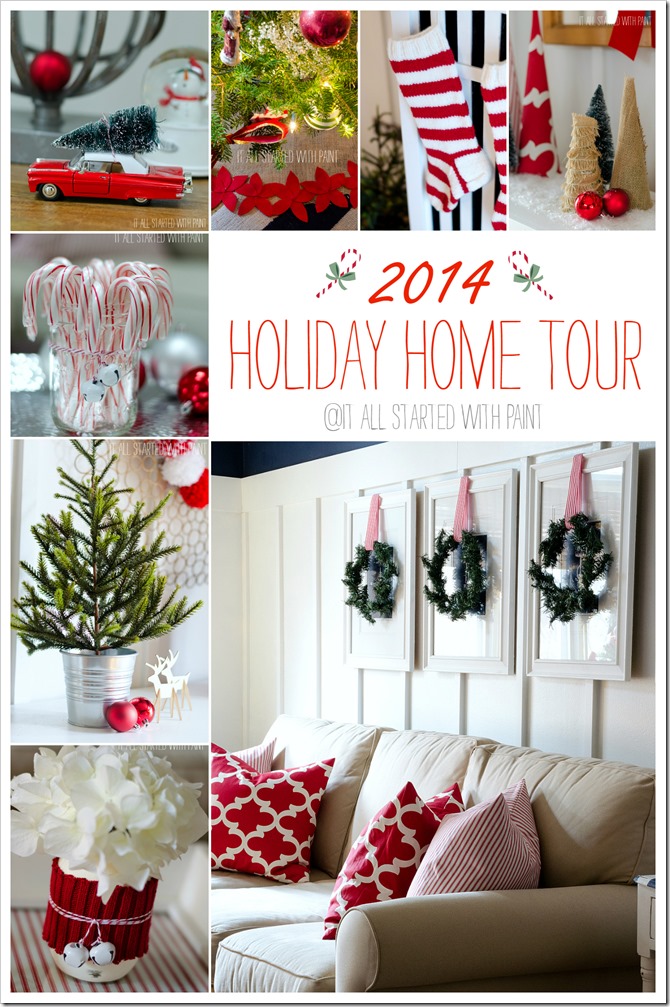 Did any of you see that Big Lots commercial where the woman is dancing around her house and singing about how she nailed it this Christmas?
I so wanted to be that woman this year.
And my plan was to be the first link up at my friend Jenn Rizzo's annual Holiday House Walk Link Party …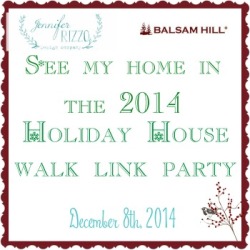 but I think I might be the last one to link up!
Honestly, I truly tried this year. I got off to a very promising start …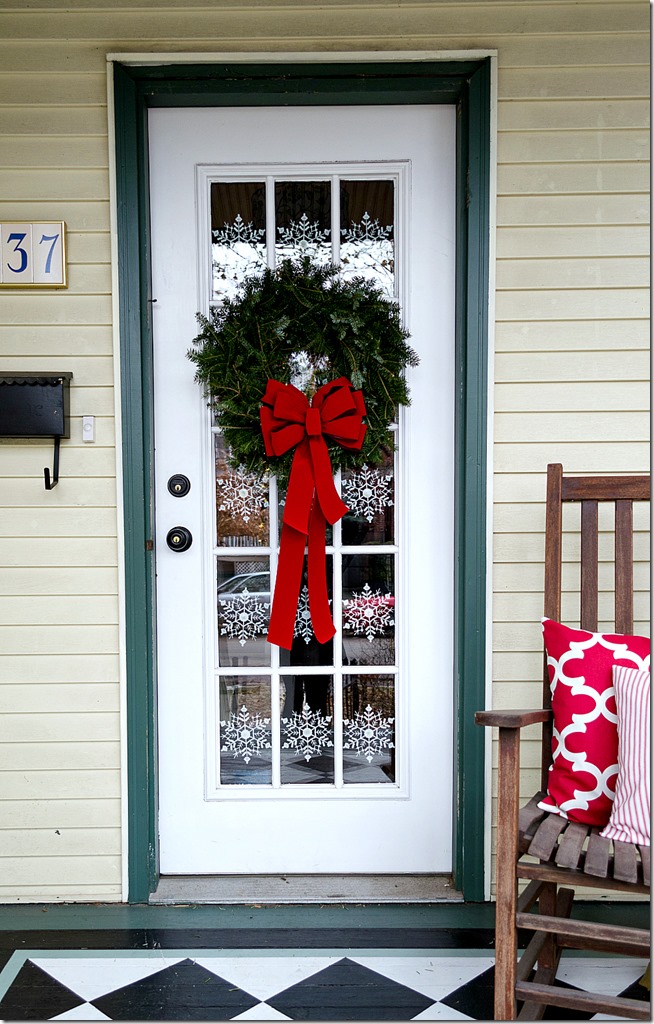 Shortly after Thanksgiving, the front door was decorated.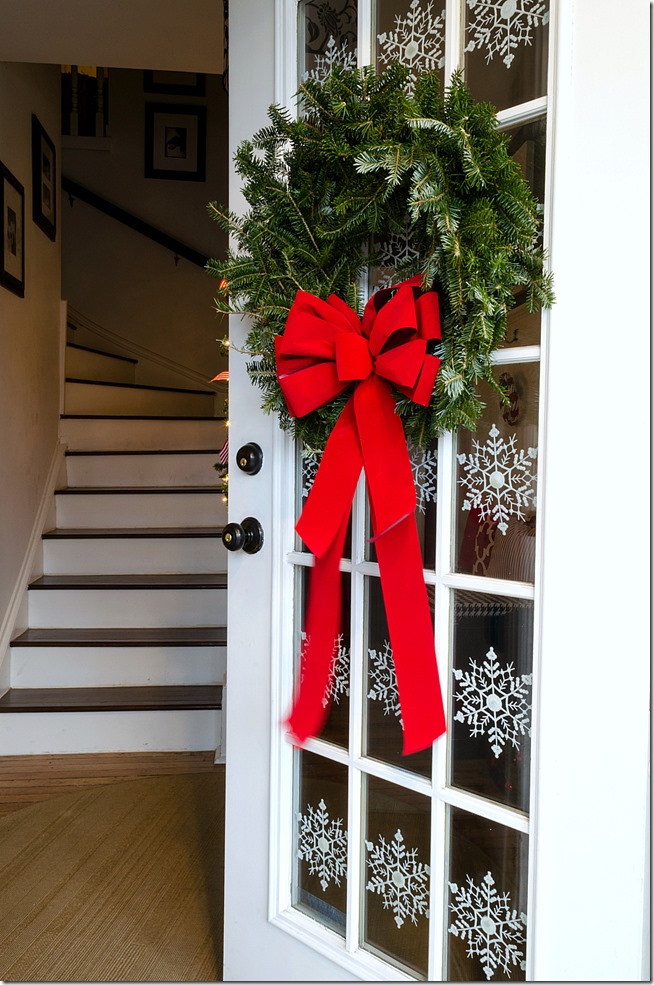 And waaaaaay back in October, I ordered these adorable red and white striped knit stockings from an Etsy store in Latvia.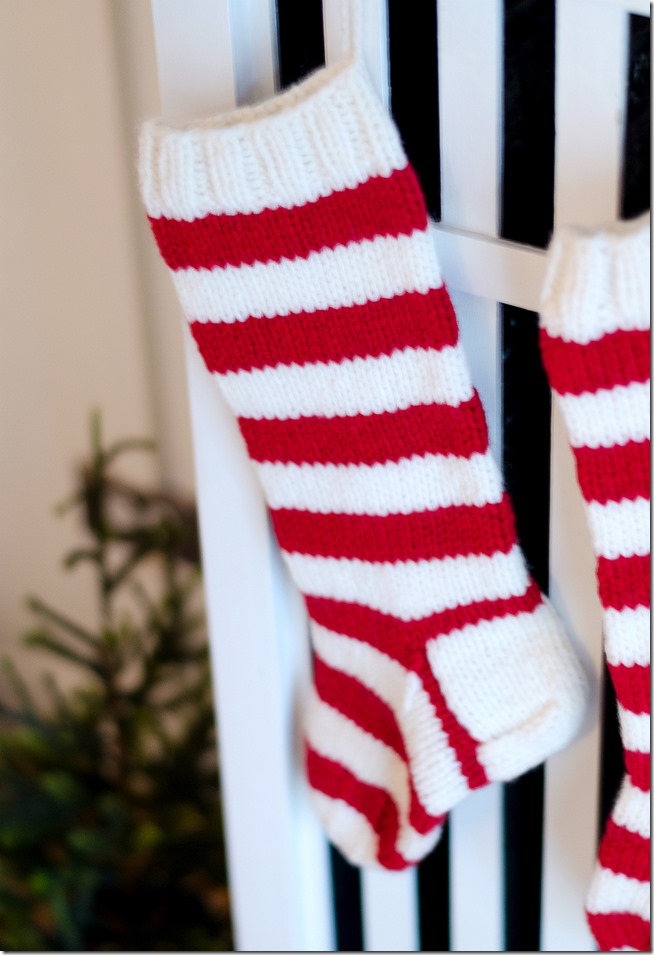 You read that right. Latvia!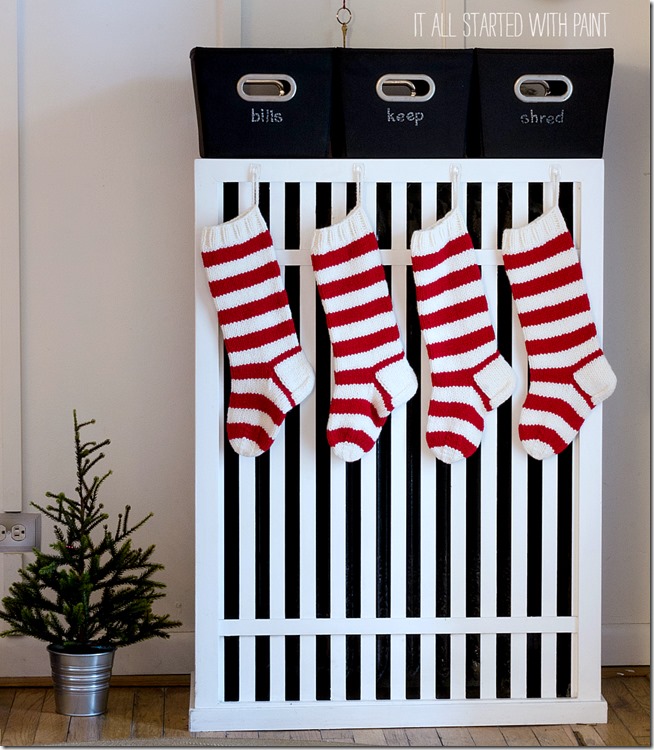 I loved how much they looked, so my motivation was high to get that entry set up for the holidays.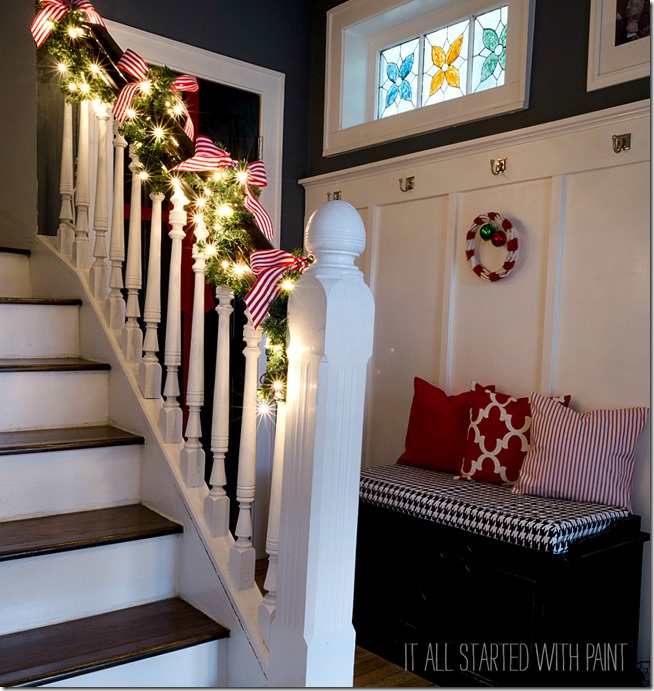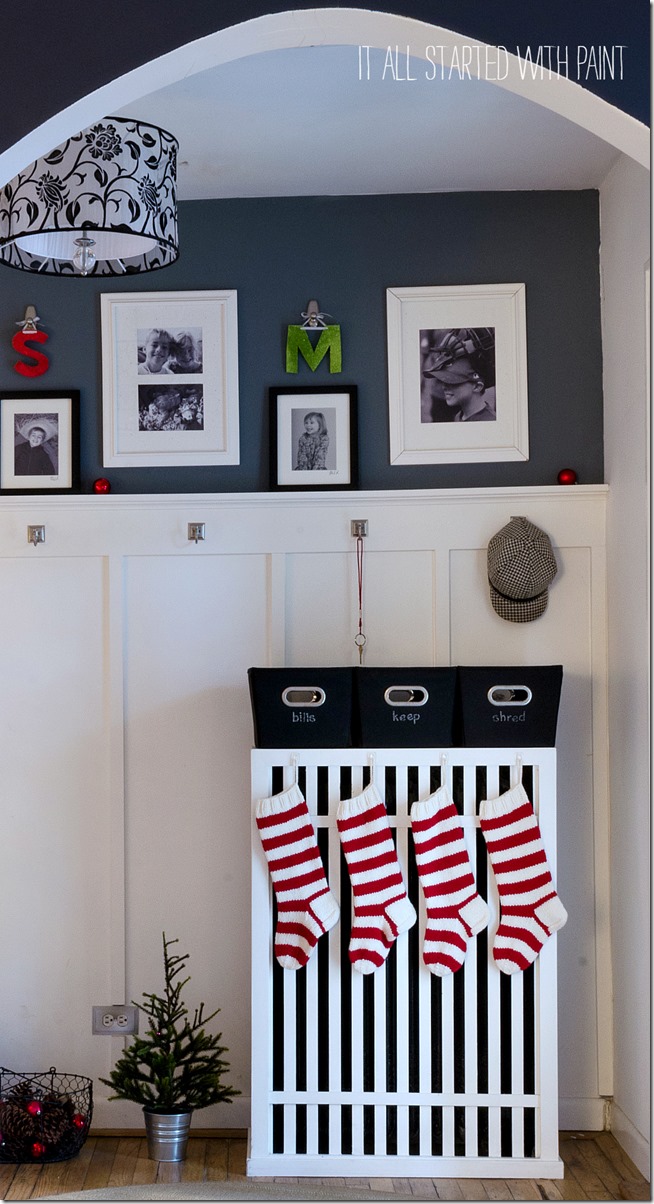 I was even on top of asking the generous folks at OnlineFabricStore.net for some new fabrics to create a red, white, and burlap-themed Christmas home this year …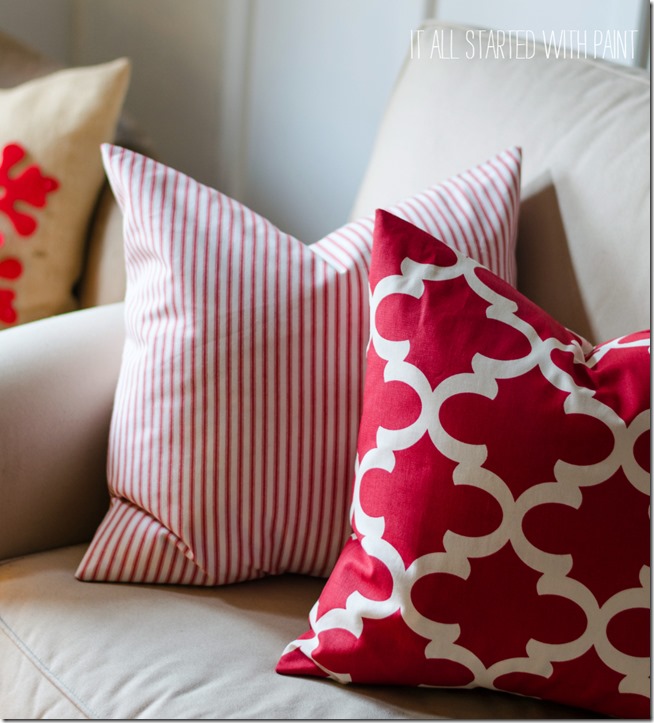 Fabrics Sources & Links:
Covington Red Woven Ticking Fabric | Premier Prints Fynn Timberwolf Red Macon Fabric | Natural Color Burlap Fabric | Red Cotton Canvas Fabric
And then …
then …
it all came crashing down around me.
I was no longer singing about how I nailed Christmas. But how Christmas had somehow nailed me.
Between the pillow-making and ornament-making and tree-skirt-making and groupon-gift-giving-making, I came to realize I was racing against the clock.
And the clock was winning.
I started to think I should just rename the blog, It All Ended With Christmas …
… and bid you all a fond farewell!
But I mustered through. And as I was drowning in a sea of mason jar and pillow Etsy shop orders, I managed to finally … finally … put those finishing touches on the house this week.
After a quick vacuum run … and displacing the kids and the dog … I took some pictures to share with you here.
Spoiler alert: There are lots of photos in this post. So take a moment and refill that cup of coffee, or grab a Diet Coke, before you start scrolling …
The Living Room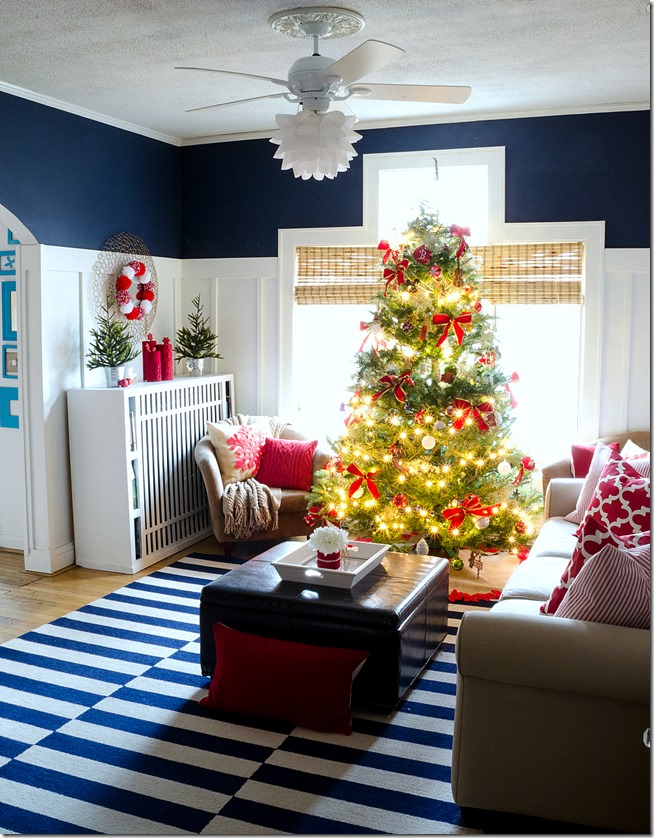 When I look at these pictures, I see a ton of navy and white.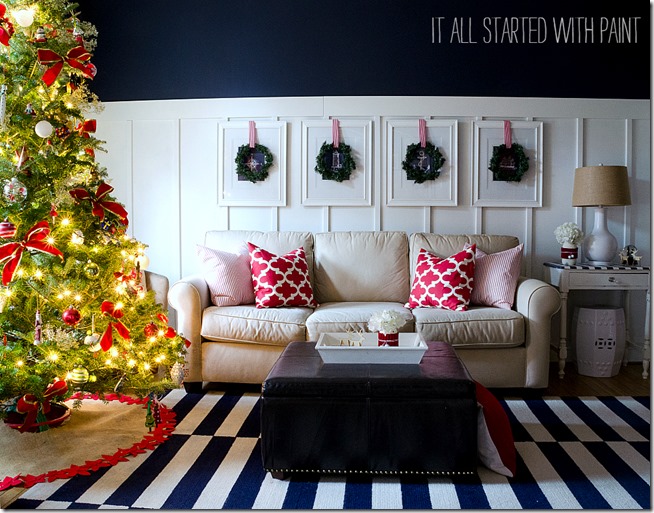 But in real life, I see a lot of this …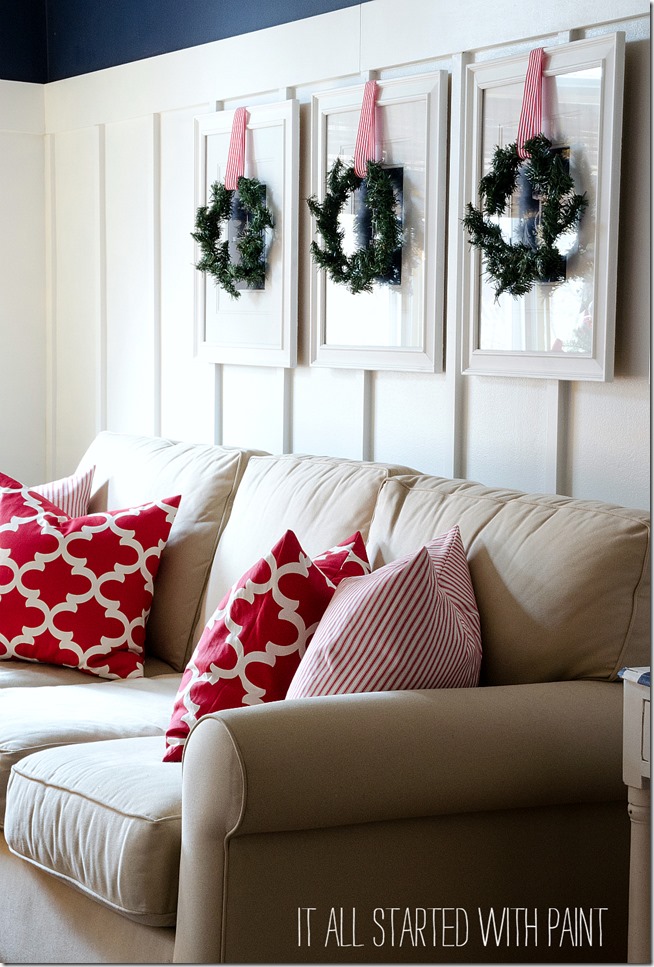 Red and white and canvas …
which I love, love, love …
and red and white stripes.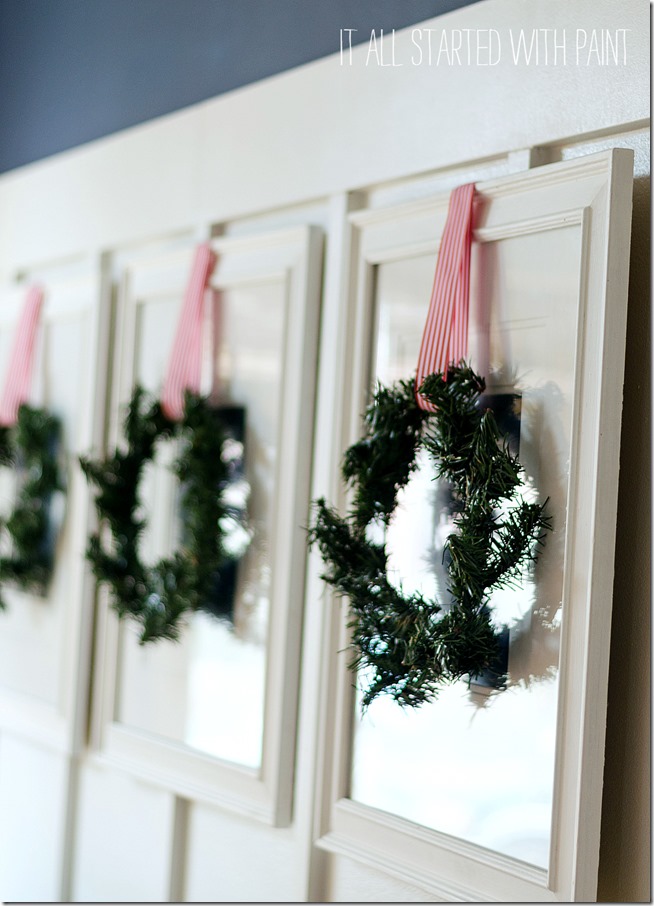 And red thrift store sweaters wrapped around mason jars.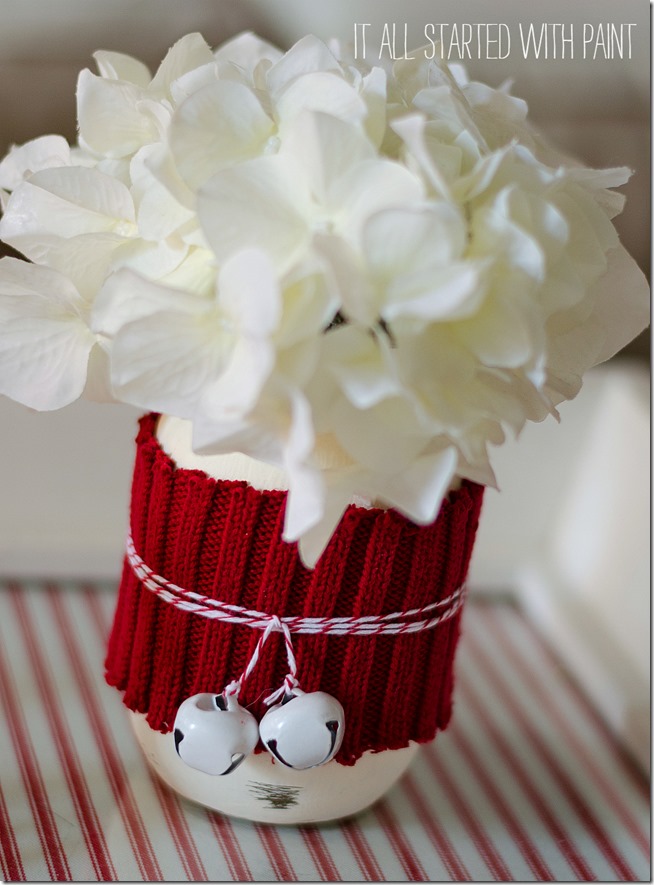 And vases.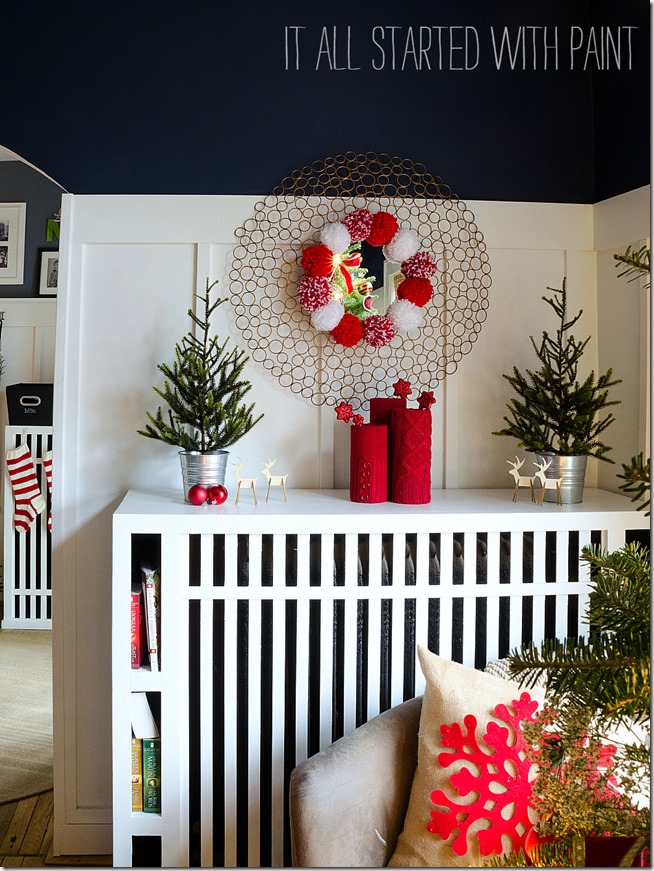 And burlap …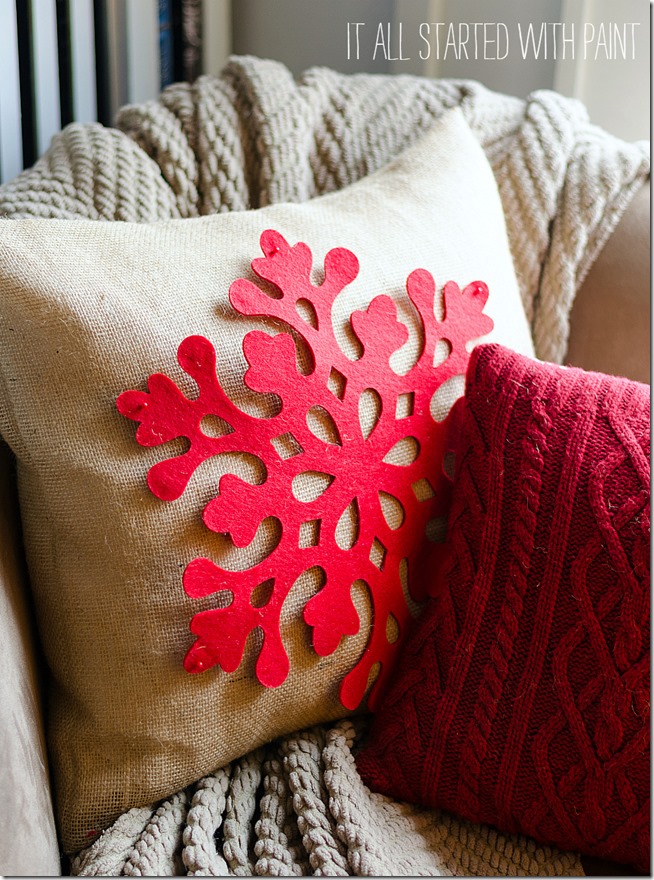 with felt. And a handmade tree skirt that I'll share the tutorial later in the week. Once I recover from all the picture taking and editing for this post.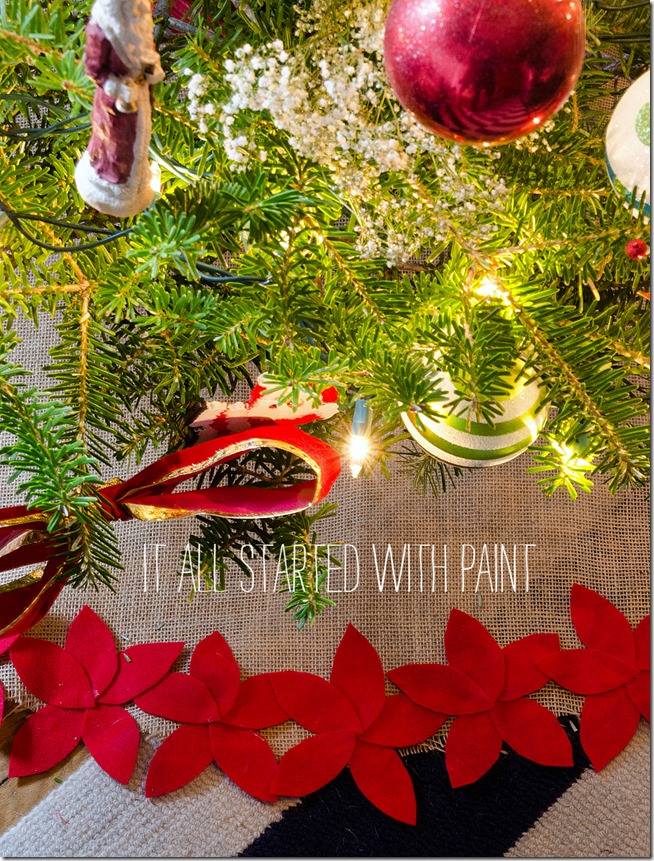 And some spindly green.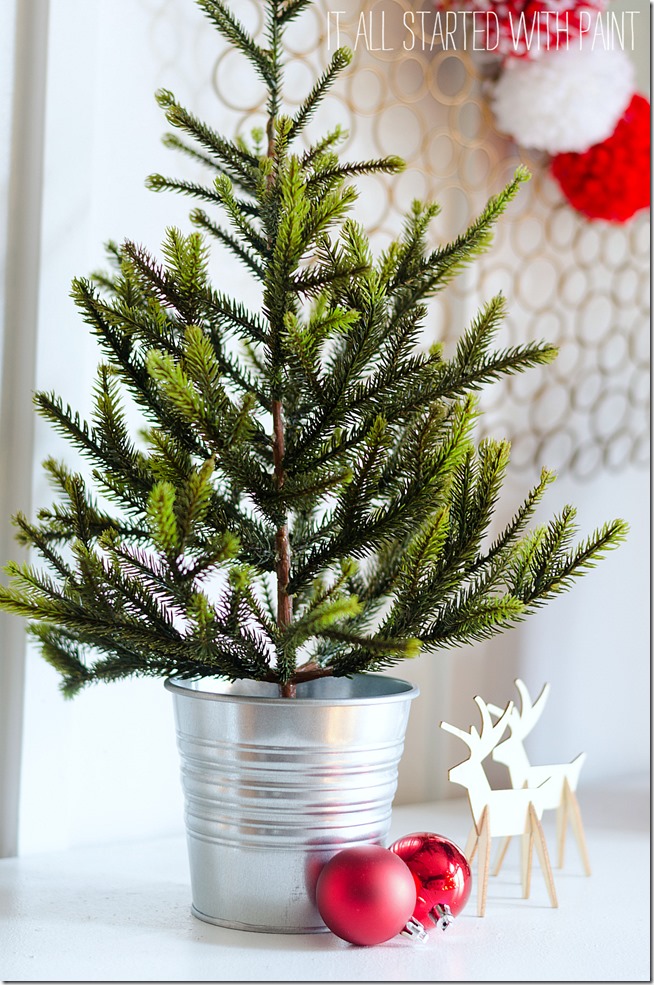 Which, by the way, I found at IKEA months ago when I was still singing about how I nailed Christmas.
But the long shot still reads navy & white.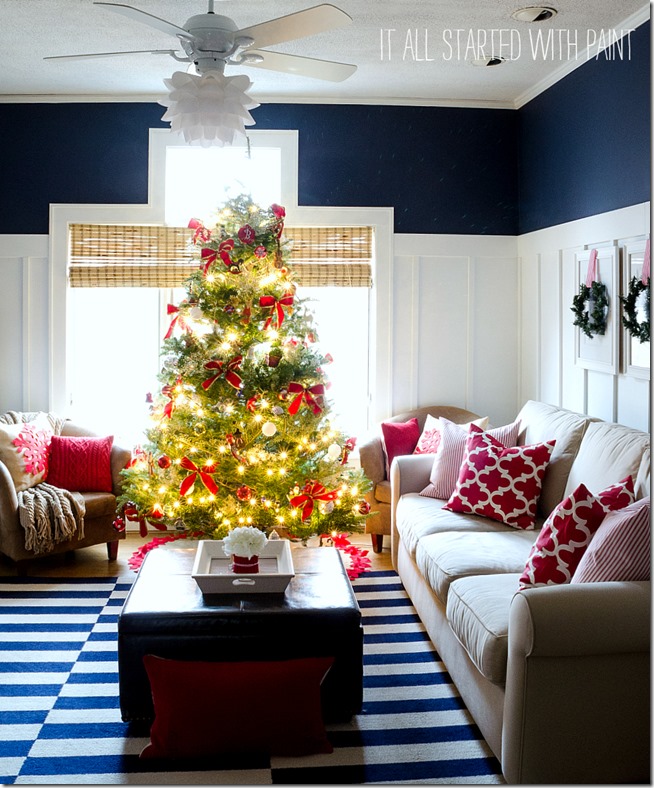 Ah well …
The Dining Room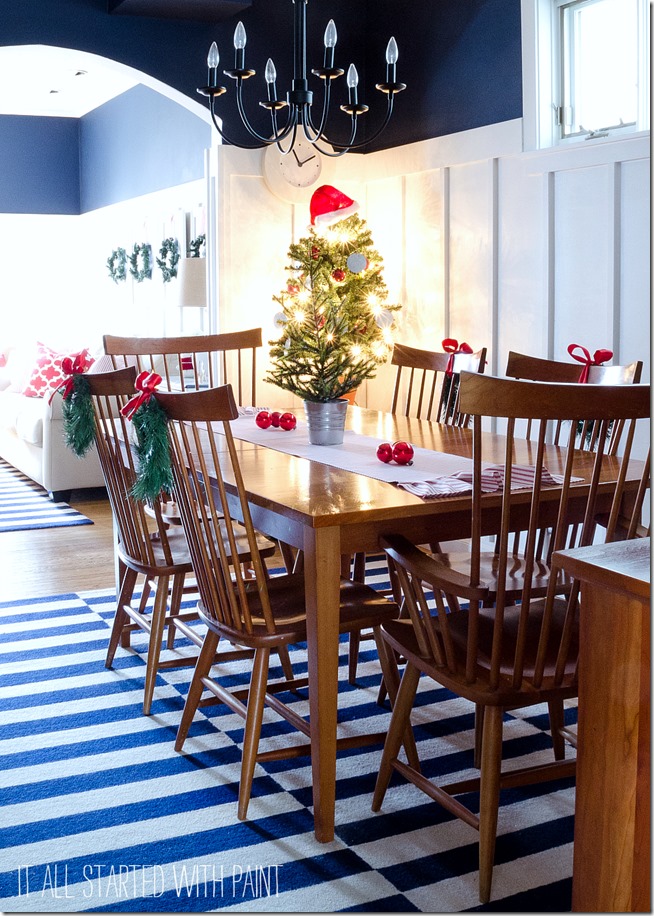 The red and white theme continues.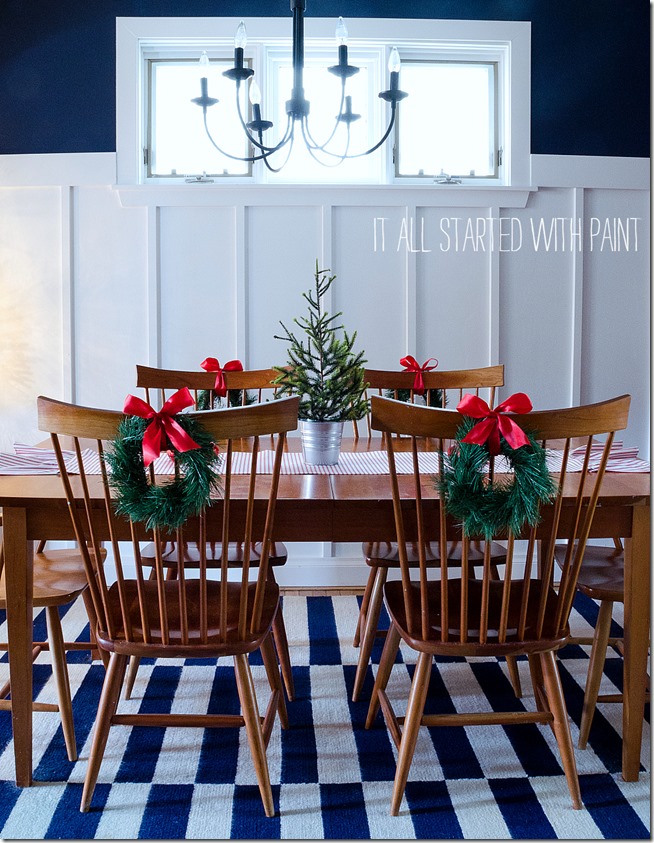 And wreaths.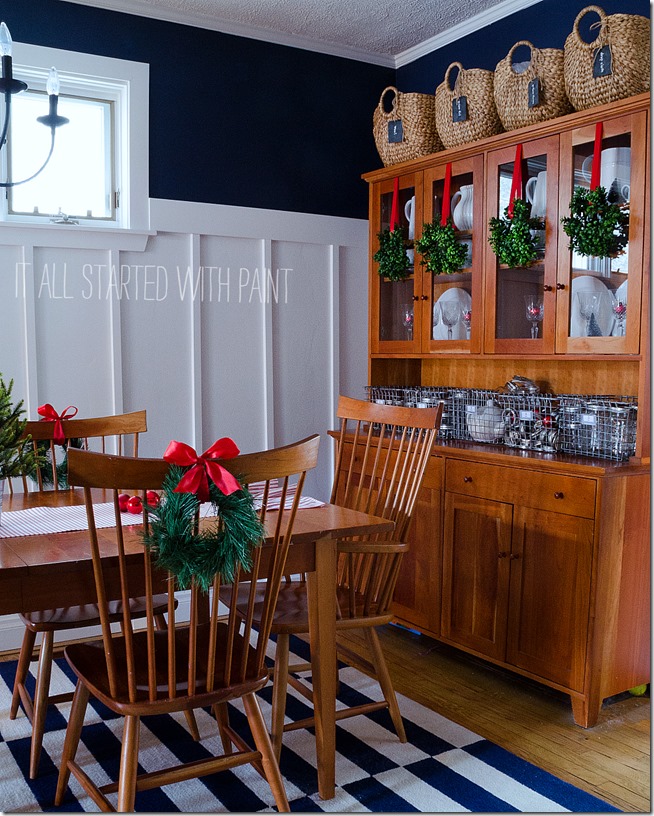 And wreaths.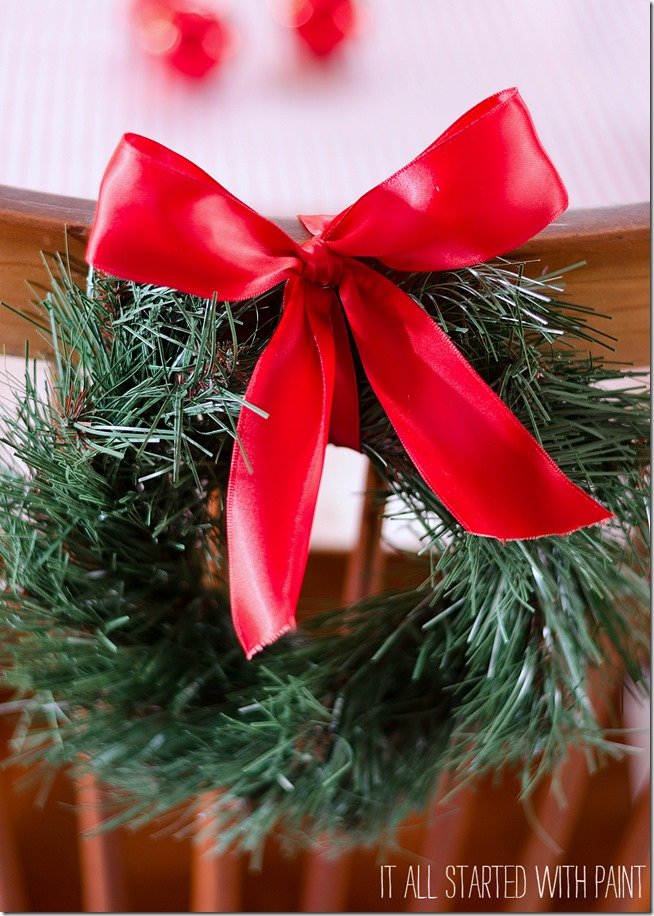 Lots and lots of wreaths!
I made that table runner from my new favorite fabric from OnlineFabricStore.net: red ticking.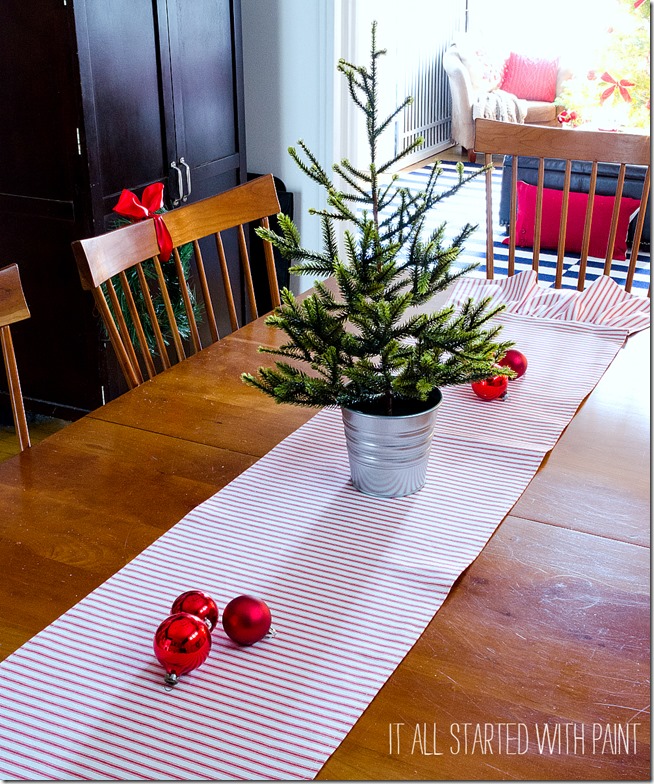 And another spindly tree from Ikea keeps the table décor simple and easy.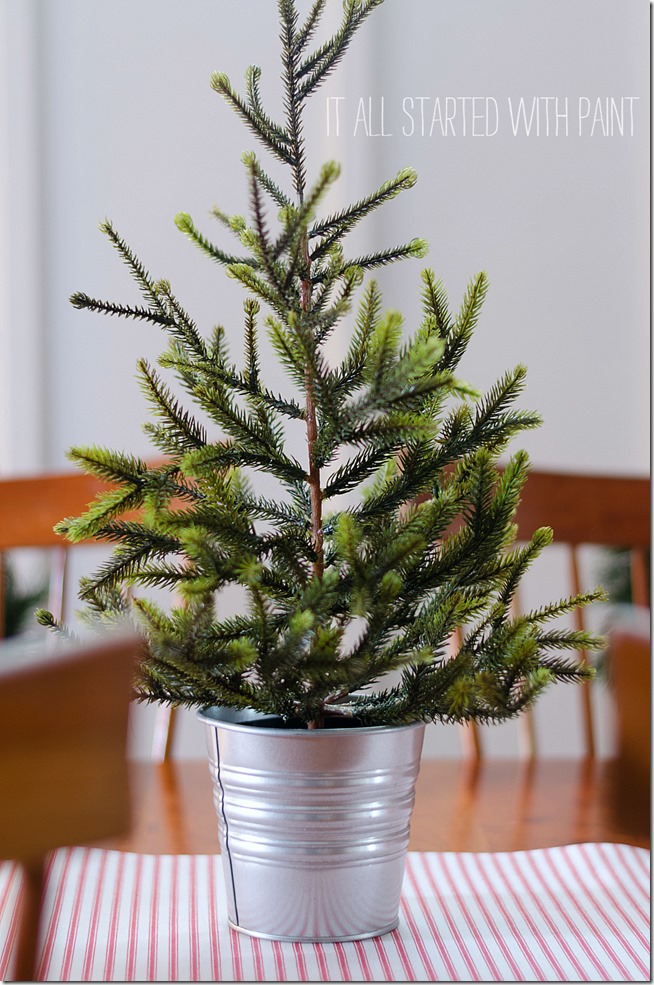 The fantel radiator cover mantel was decorated with mini trees …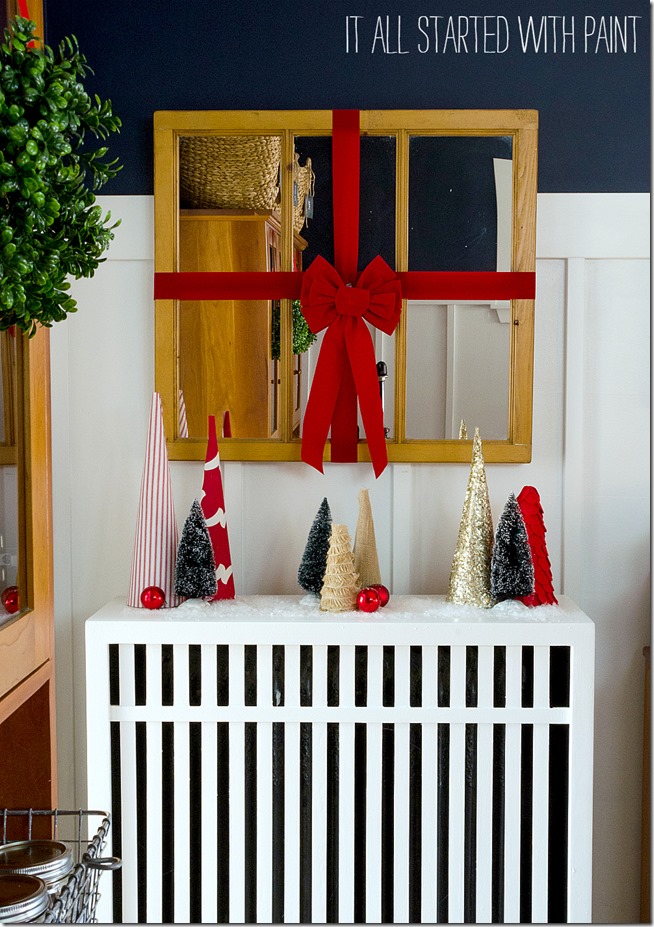 covered in felt and burlap and left over scraps of fabric.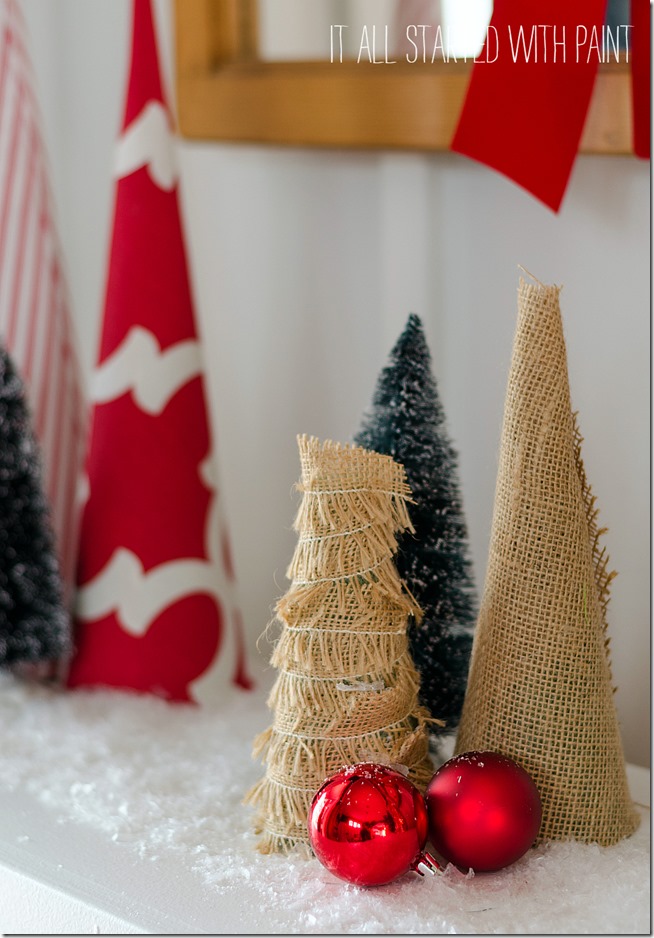 The Family Room
The red and white theme continues …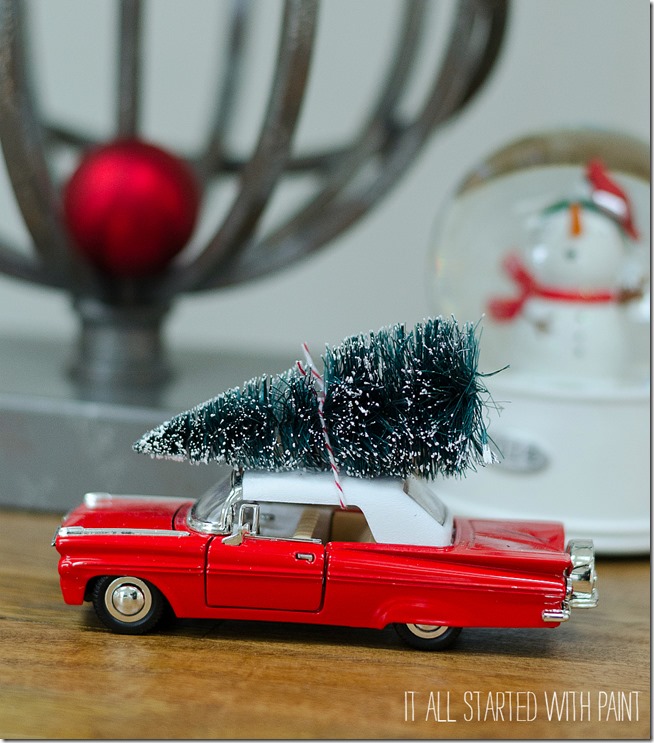 paired with bottle brush trees on toy cars. And a splash of blue …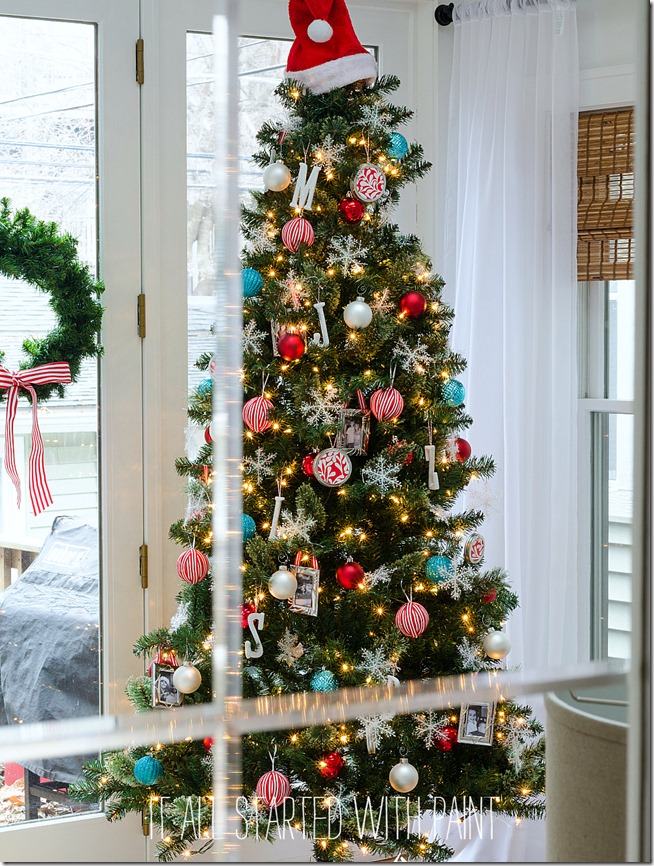 The kids are thrilled I put out the Department 56 Christmas in the City village this year.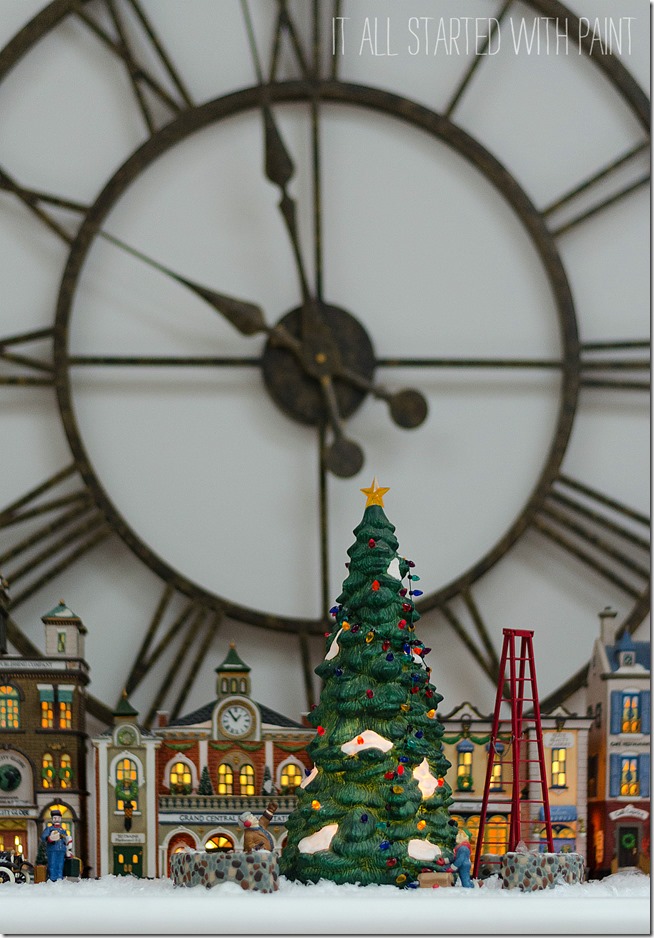 It adds a nice sparkle to the room at night.
Along with lighted garland along the stair bannister.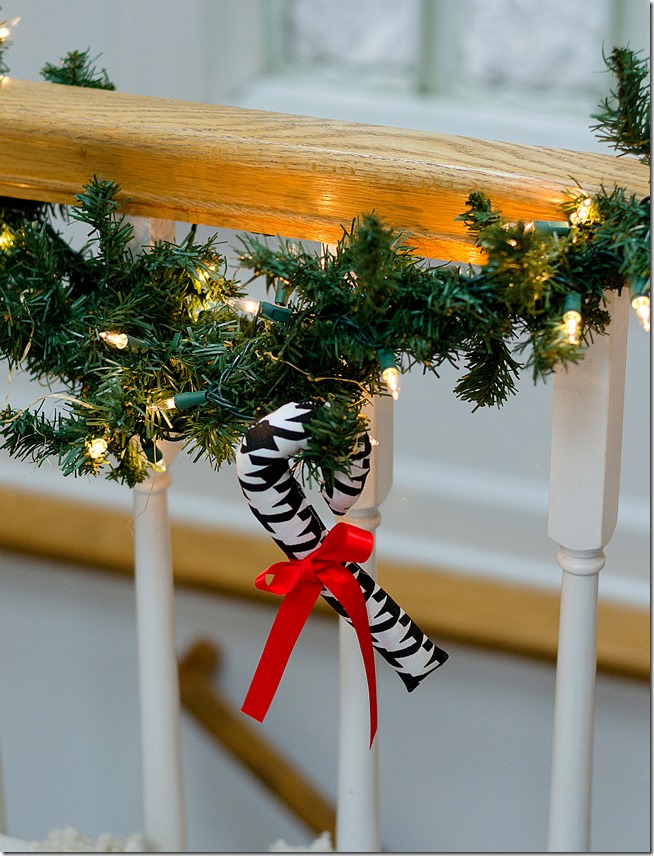 And the tree, of course.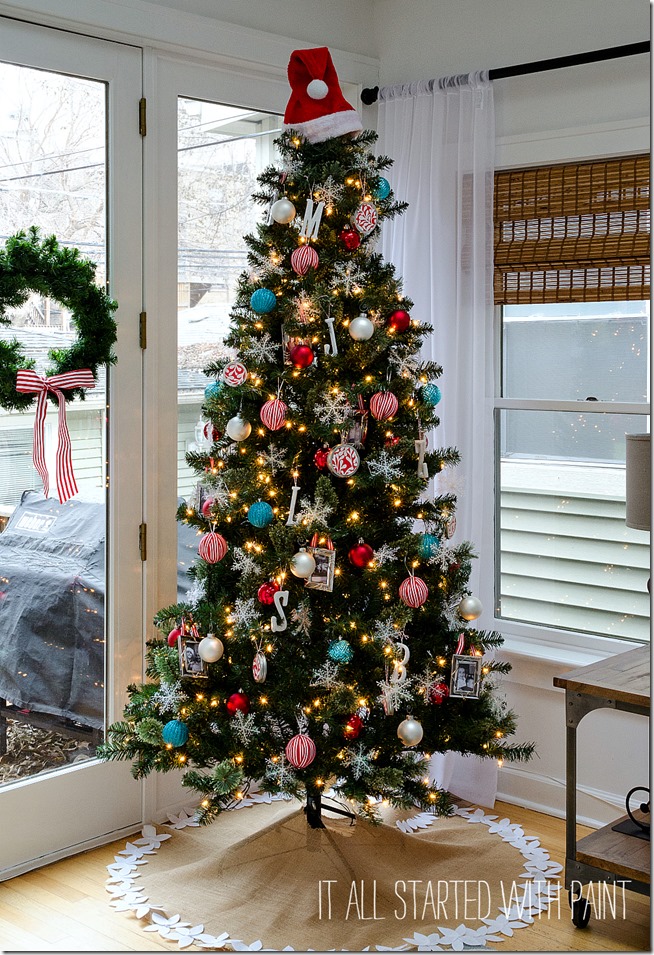 Decorated with my handmade ornaments from the 12 Days of Christmas Ornaments event.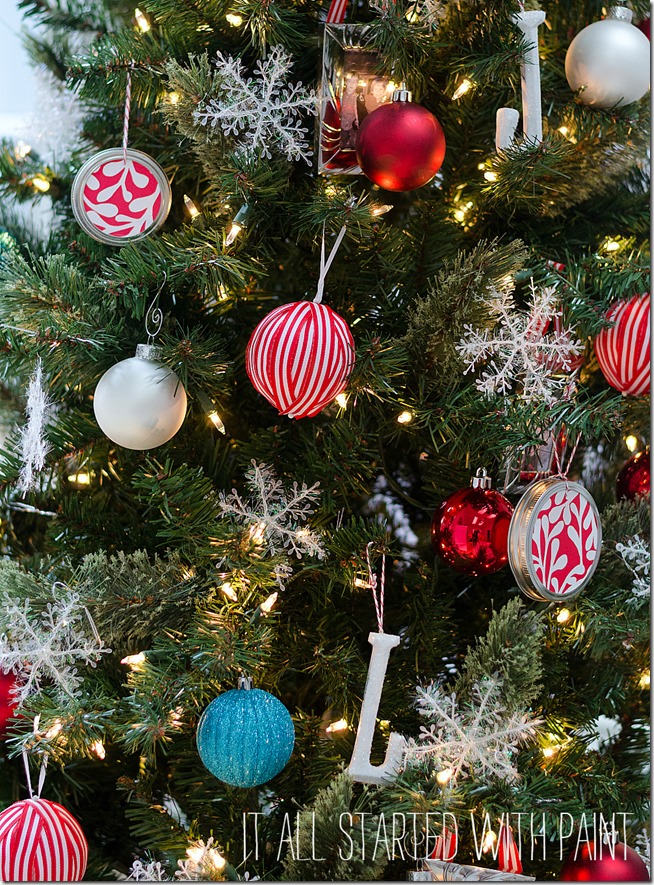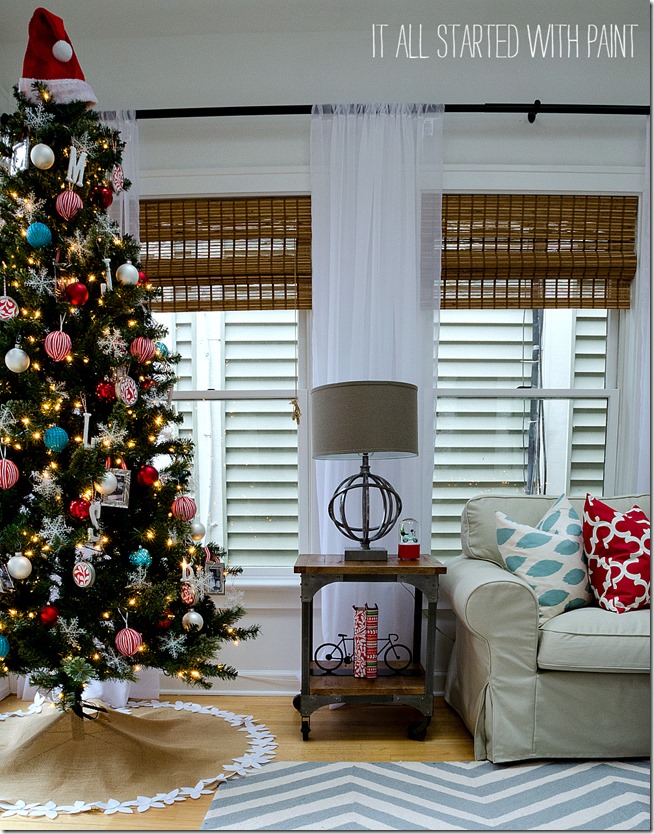 I brought the OnlineFabricStore.net fabrics into the family room too. With pillow covers …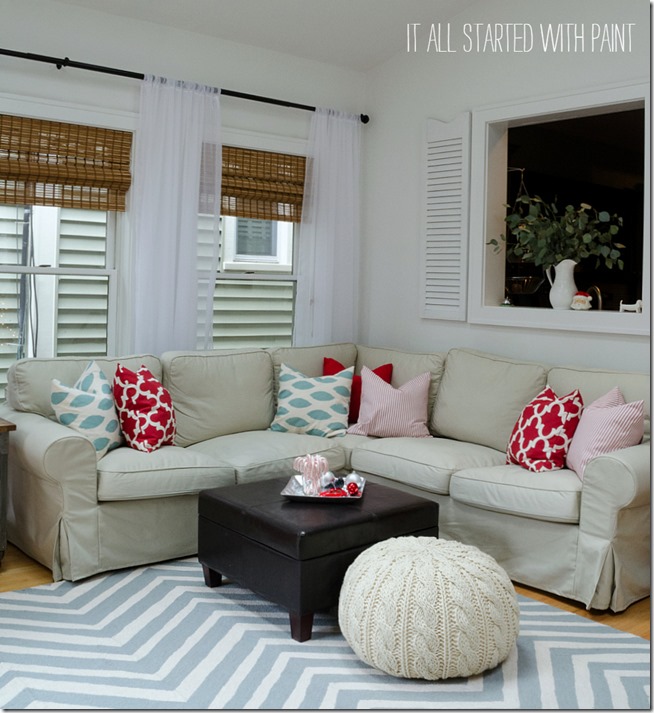 And finished it all off with candy canes in a mason jar …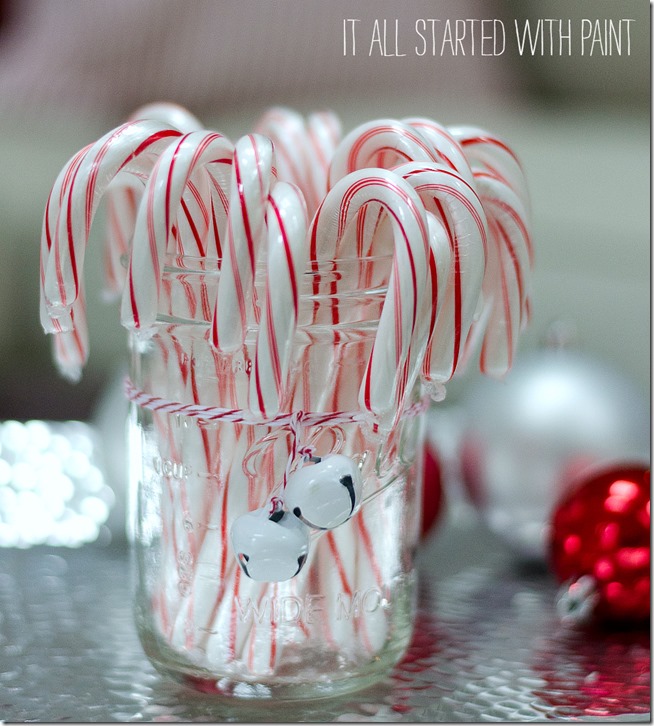 and cars with bottle brush trees tied to the top.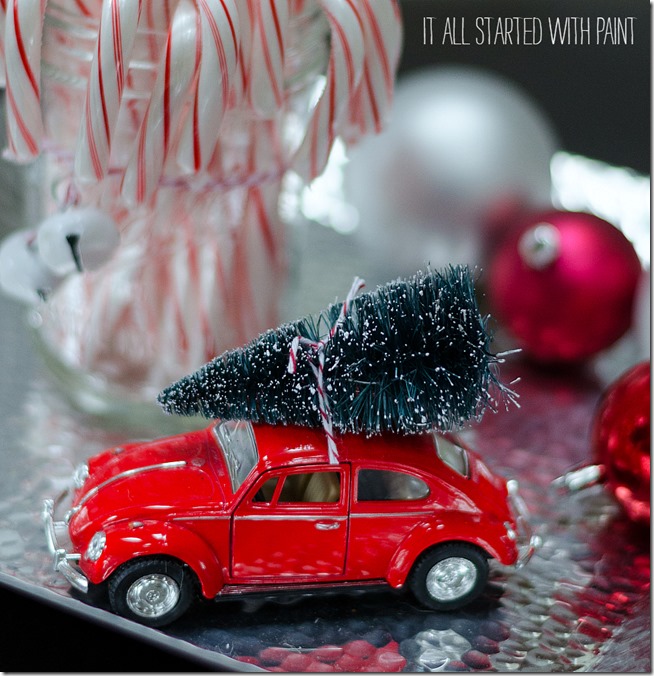 Phew. I don't know about you, but I'm exhausted!

And while I didn't exactly "nail it" with getting my holiday home tour up in a timely fashion, I certainly am enjoying how my home is decorated this year!
Happy Holidays!
Linda
You might also like: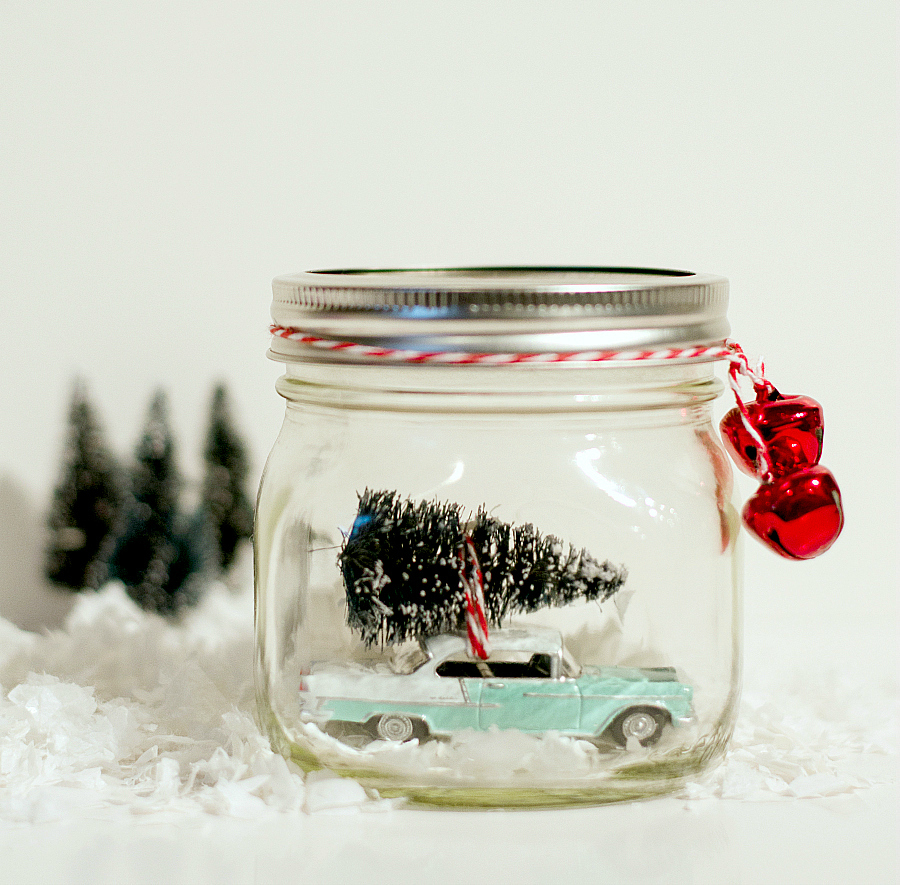 Car in Mason Jar Snow Globe (click here)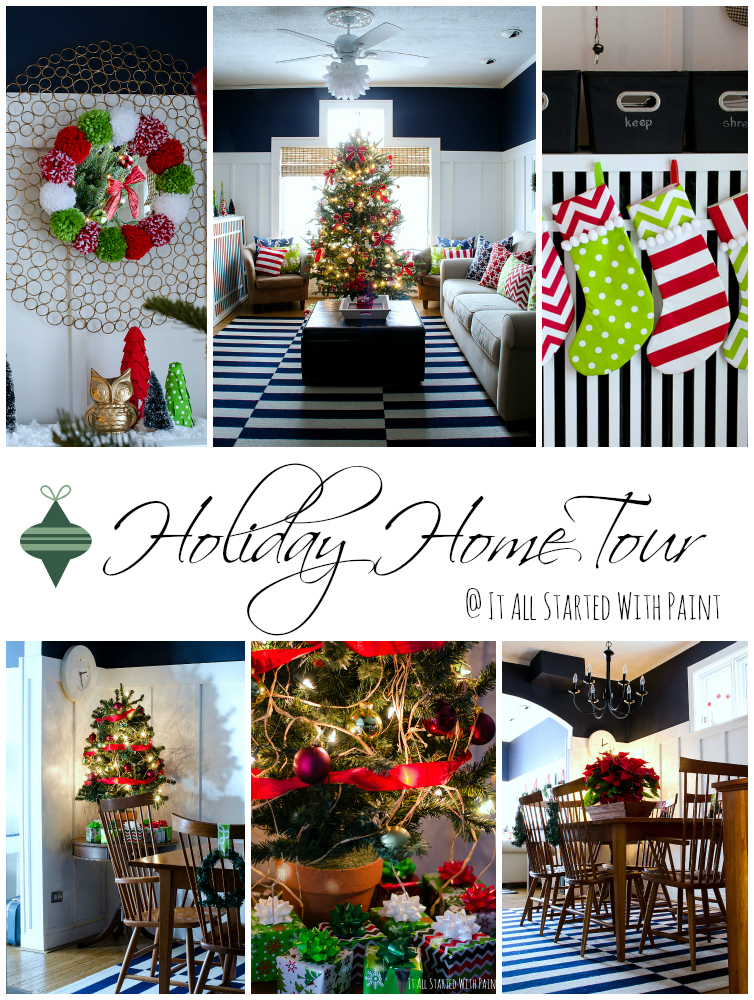 2014 Holiday Home Tour (click here)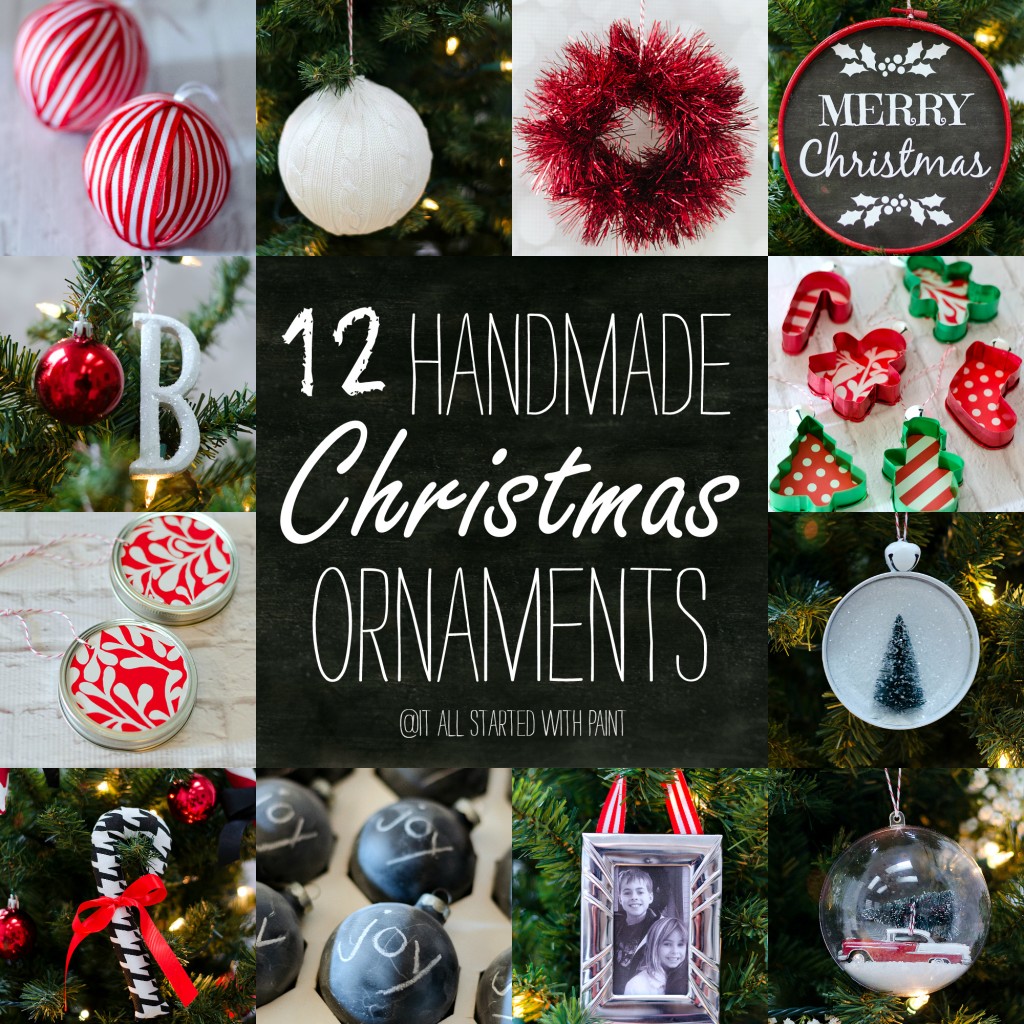 Handmade Christmas Ornaments (click here)
Want to keep up with my projects? It's easy. Get it all started with paint delivered to your email inbox: