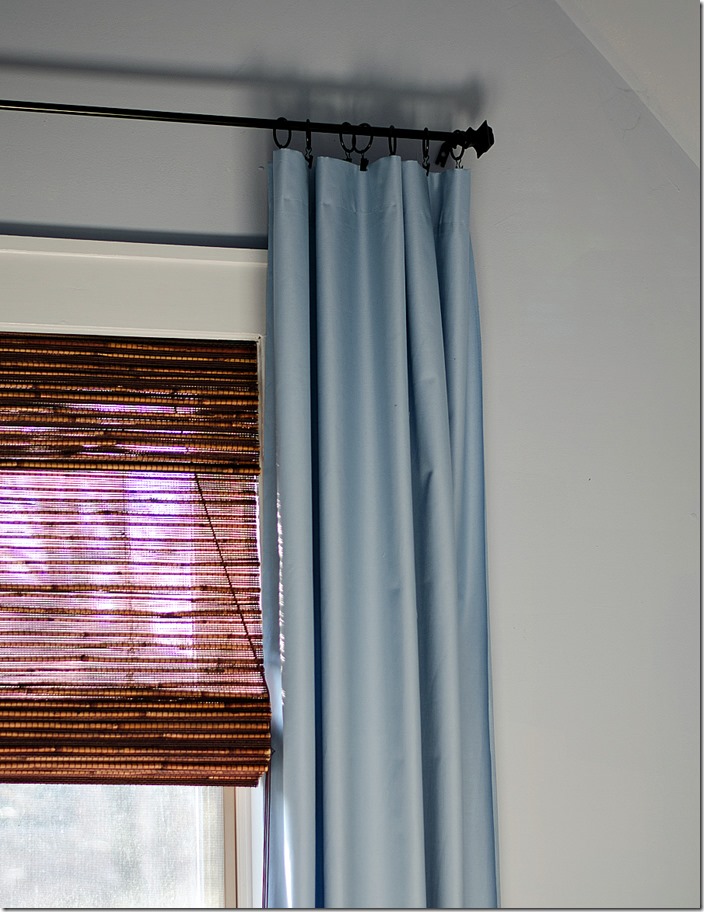 This one's for Mike.
In the two-plus years that I've been blogging he's put up with a lot.
Starting with the chaos. Rooms torn apart. Half painted. Half finished …
for months on end.
Then there's the rolling ball of tarp that moves from room-to-room as I tackle new projects. Okay, more like contemplate new projects. And procrastinate as I struggle with paint colors. And fabrics …
and indecision …
all the while the giant blue ball of tarp waits impatiently in the corner of the room. Taunting me.
And we can't forget about the dining room table. A table that's used more for my projects and Etsy shop orders than dining.
But finally …
finally …
I've found a way to leverage the blog to reward my husband for his patience!
You see, when it comes to DIY around the house my domain includes paint brushes and nail guns and caulk guns and sewing machines …
but the drill?
That's all Mike. He's my go-to when it comes to the finishing touches. The hanging of shelves and pictures and drapery hardware. And up until a few weeks ago, that entailed lots cords and outlets. Which was cumbersome. And inconvenient. And awkward.
So when Ace Hardware asked me to visit my local store and find something 'unexpected,' I found mine in the power tool aisle. Sure, Ace is all about home maintenance and repair. But I tend to think of Ace as nuts and bolts and hammers and nails …
you know, manually operated tools …
not power tools.
And when I saw this Dewalt cordless drill at my neighborhood Ace Hardware for a special deal of $99.99 with my Ace loyalty card …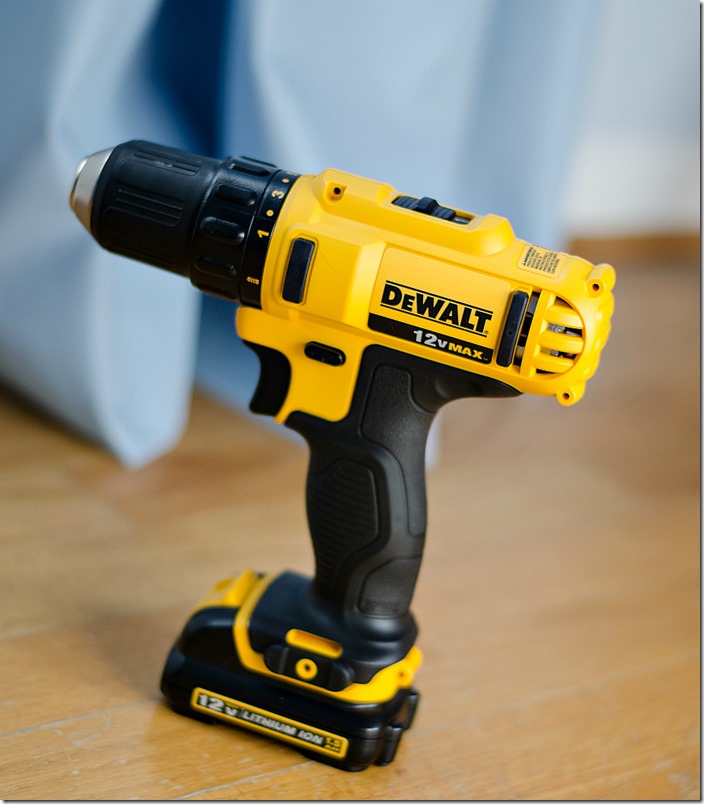 I knew it would be perfect for Mike.
And can I tell you that he was genuinely excited when he saw the box? And when I put him to work in our (fingers crossed) soon-to-be-finished master bedroom, he happily grabbed his shiny new official looking cordless drill to hang the hardware for the new drapes I made …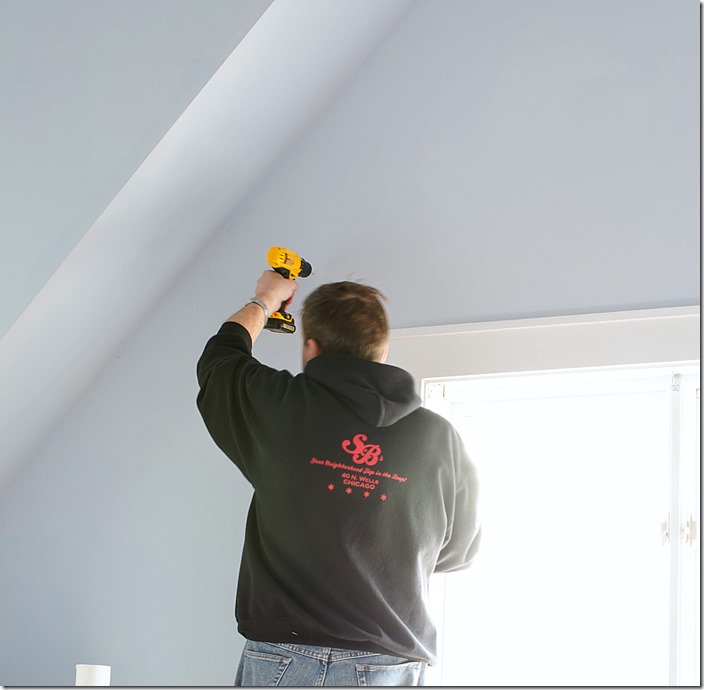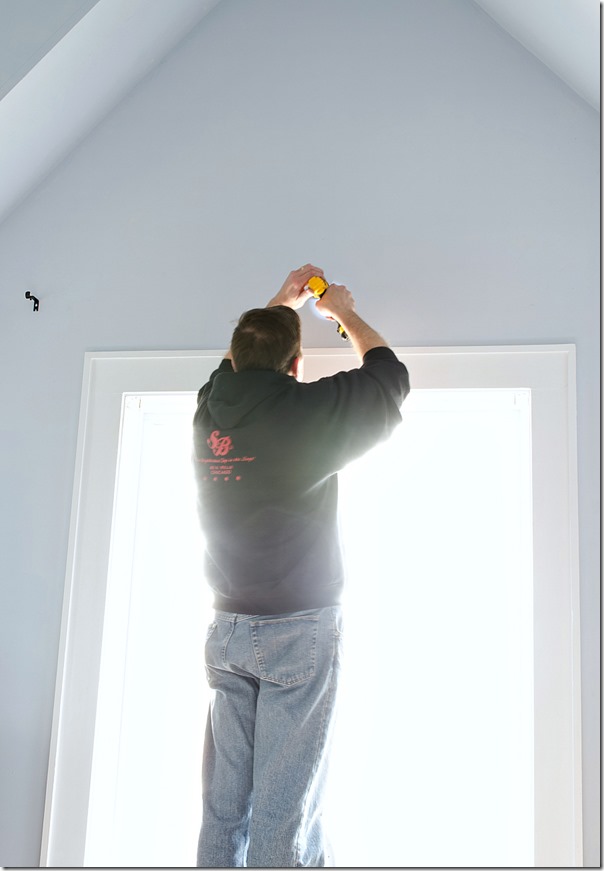 (I hope Mike doesn't mind the shot from behind …)
And when he was done with that task, I asked him to hang a new full length mirror outside our master bath …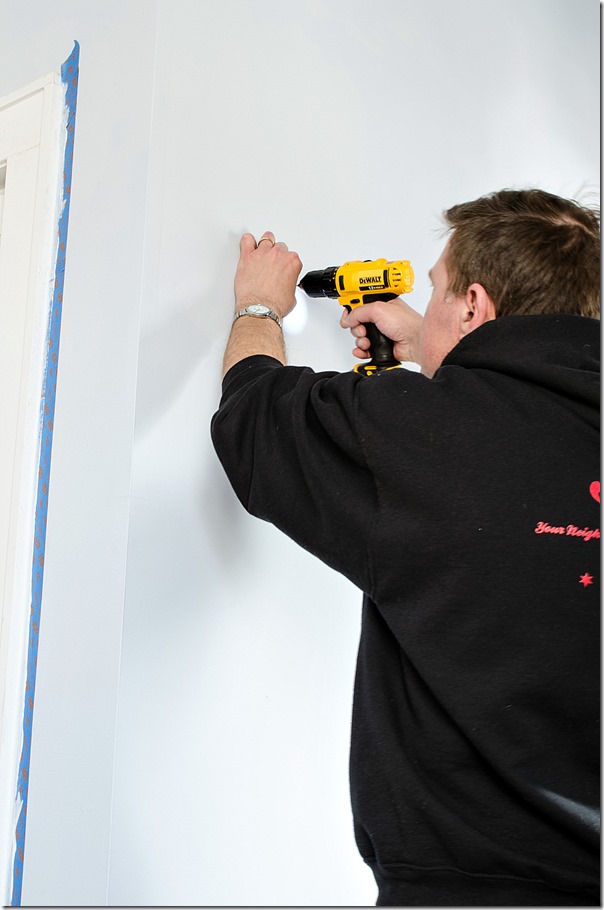 … which is a misnomer; there is absolutely nothing masterful about our bath.
Now I'm one step closer to finally finishing our bedroom …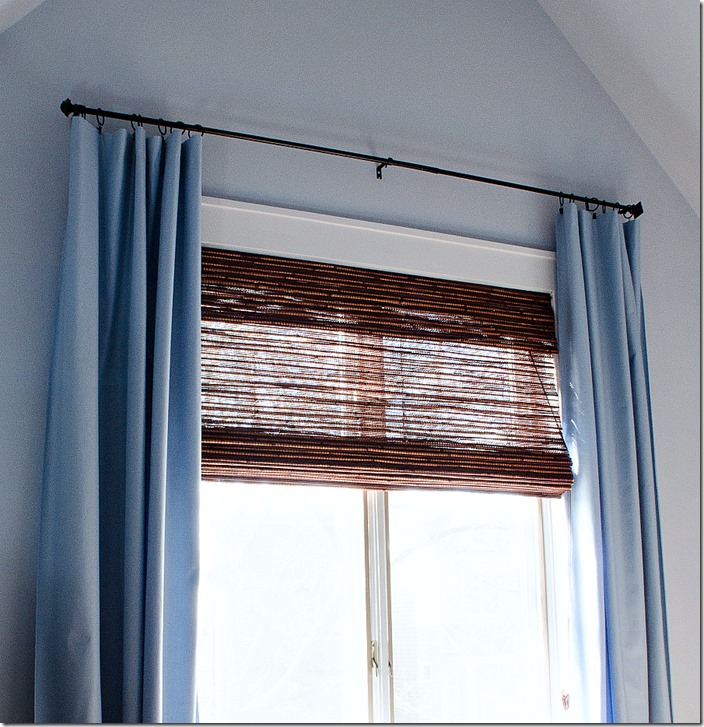 a two-plus-years-in-the-making project!
Thanks Honey!
As for the review, Mike tells me the Dewalt cordless drill I found at Ace Hardware was perfect. It comes with two rechargeable batteries that offer hours upon hours of drilling time. And it's really easy to handle and super lightweight …
perfect for our drapery rod and mirror hanging drilling needs.
And Ace Hardware would like to give you a $100 gift card to find something unexpected at your very own neighborhood Ace …
Good Luck!


This post was written as part of my partnership with Ace Hardware as a member of the Ace Blogger Panel.  However, any and all opinions are my own.