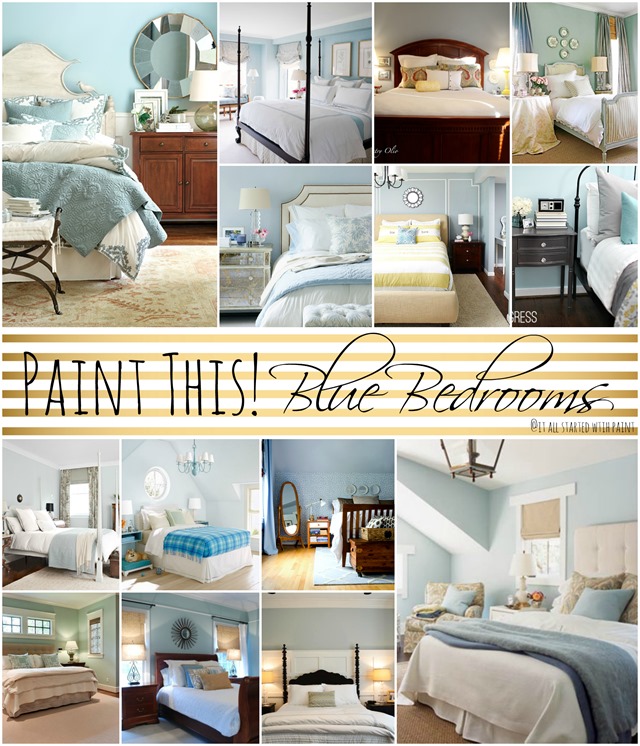 Sometimes I wonder …
I wonder if I would pick blue for our master bedroom if I was picking colors today. Or last month. Or last year, for that matter.
You see, the color choices for the master bedroom were made close to five years ago. With the deal of the century $1-a-yard blue fabric I found at Vogue Fabrics. A bolt that was hiding in my closet just waiting …
and waiting …
and waiting …
for me to turn it into fabulous drapes.
Oh, I've taunted that bolt over the years. Pulling it out and getting it all excited, only to snip off a swatch to take to the fabric store. Or paint store.
Or to look at it, once again, as I pondered if blue was the way I want to go …
And just when I was ready to change my mind … to abandon that $1-a-yard blue fabric for another color choice ... I would visit my master bedroom Pinterest inspiration board. And go aaahhhh …
a sense of calm would settle over me  …
… as I looked through all the inspirational blue bedrooms I've pinned over the years. I mean, how could I go wrong with these beautiful blue bedrooms guiding my way.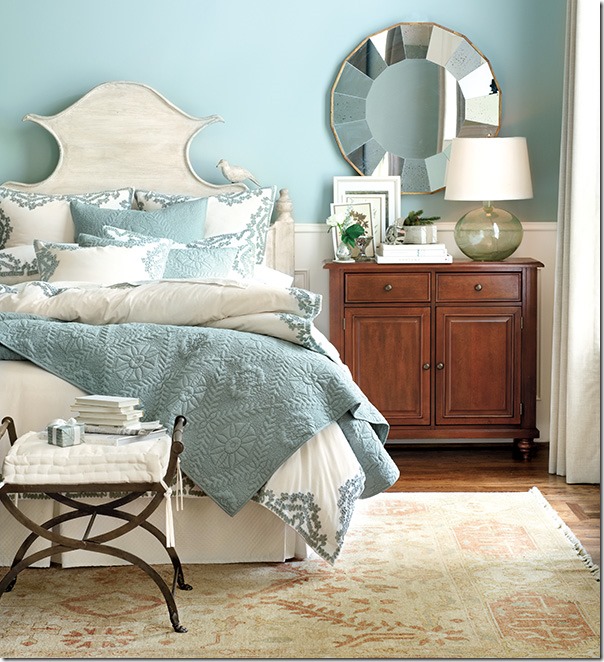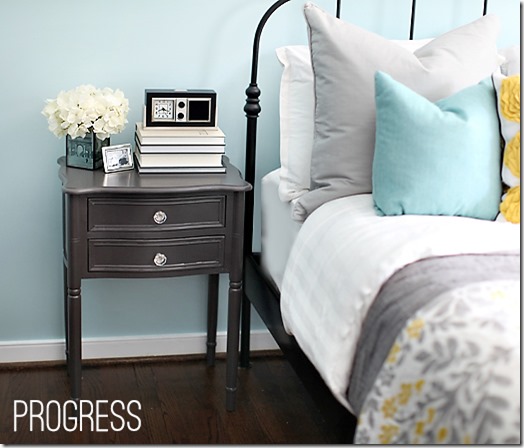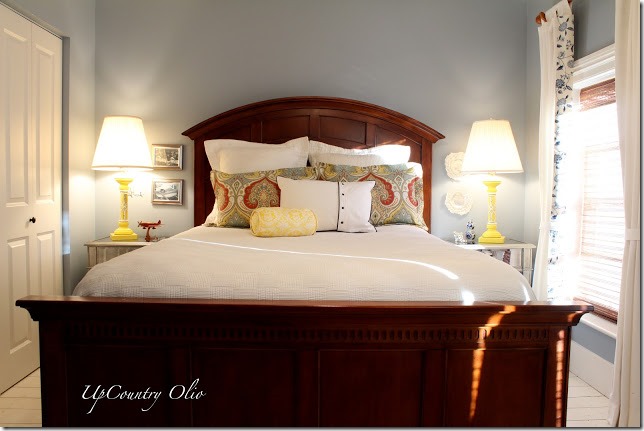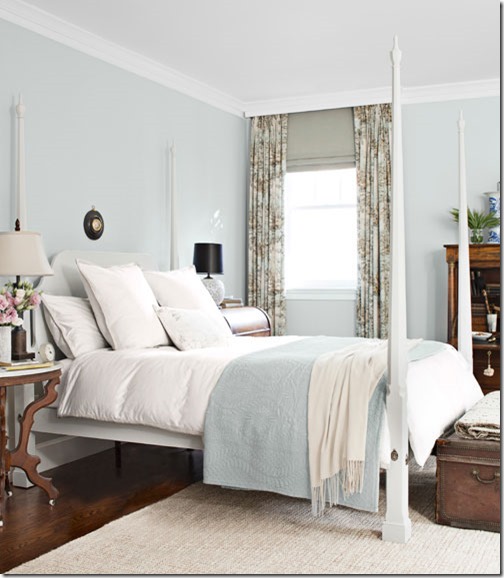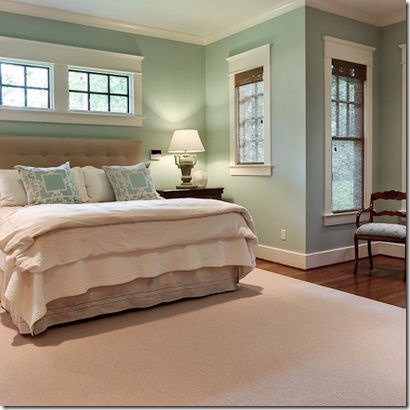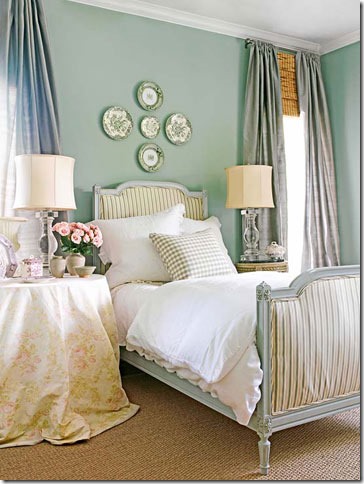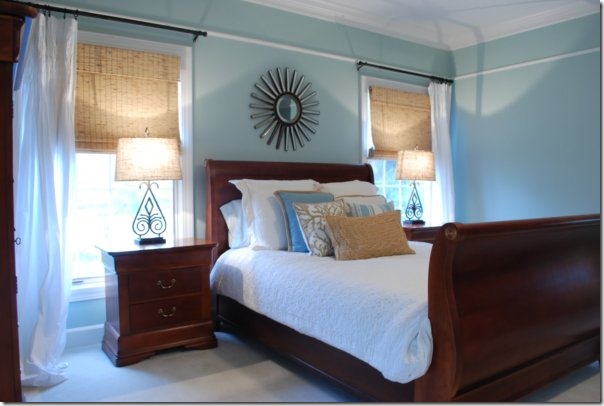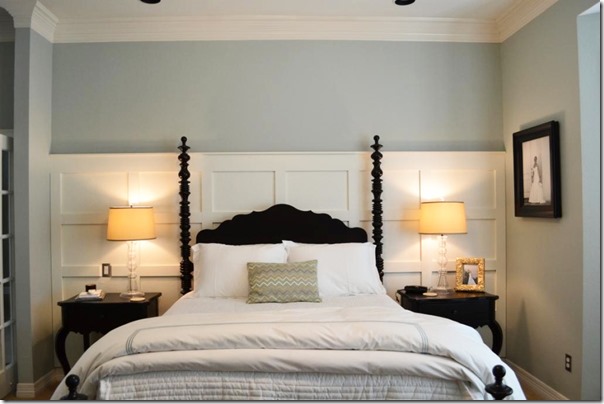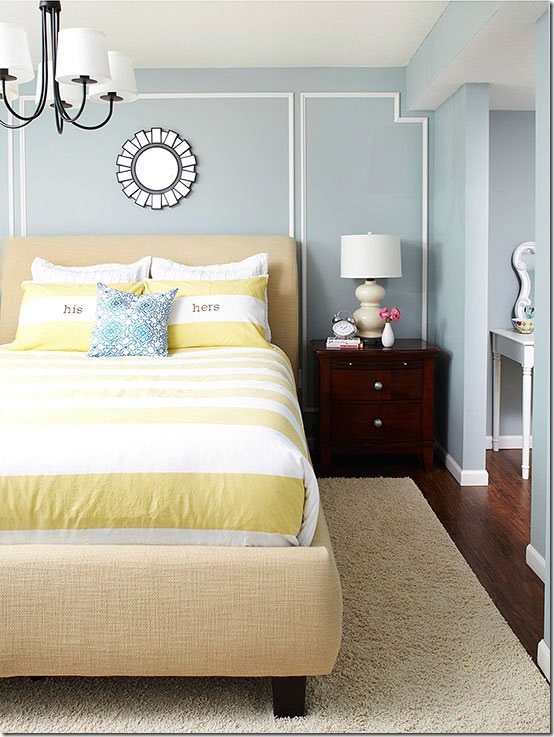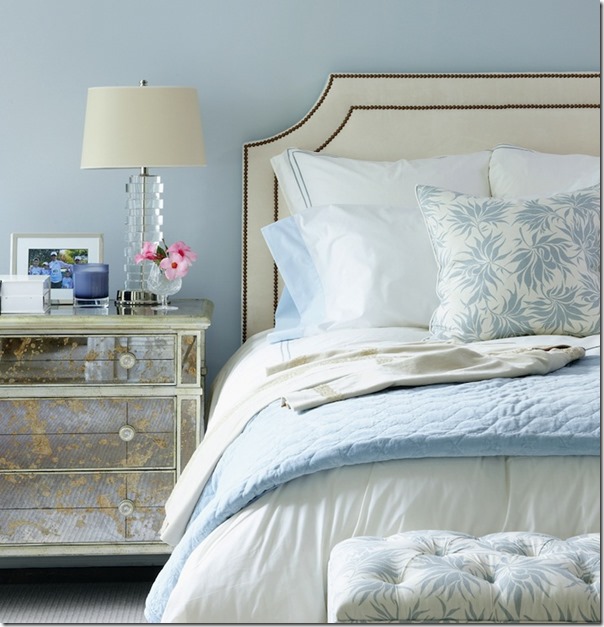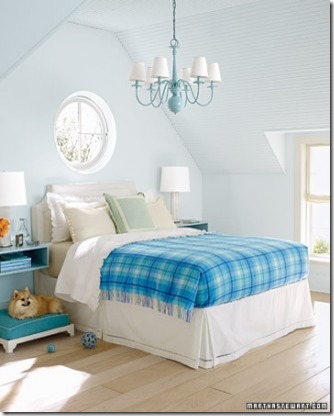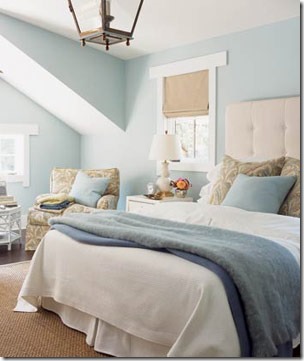 And then I would remember why I chose blue in the first place!