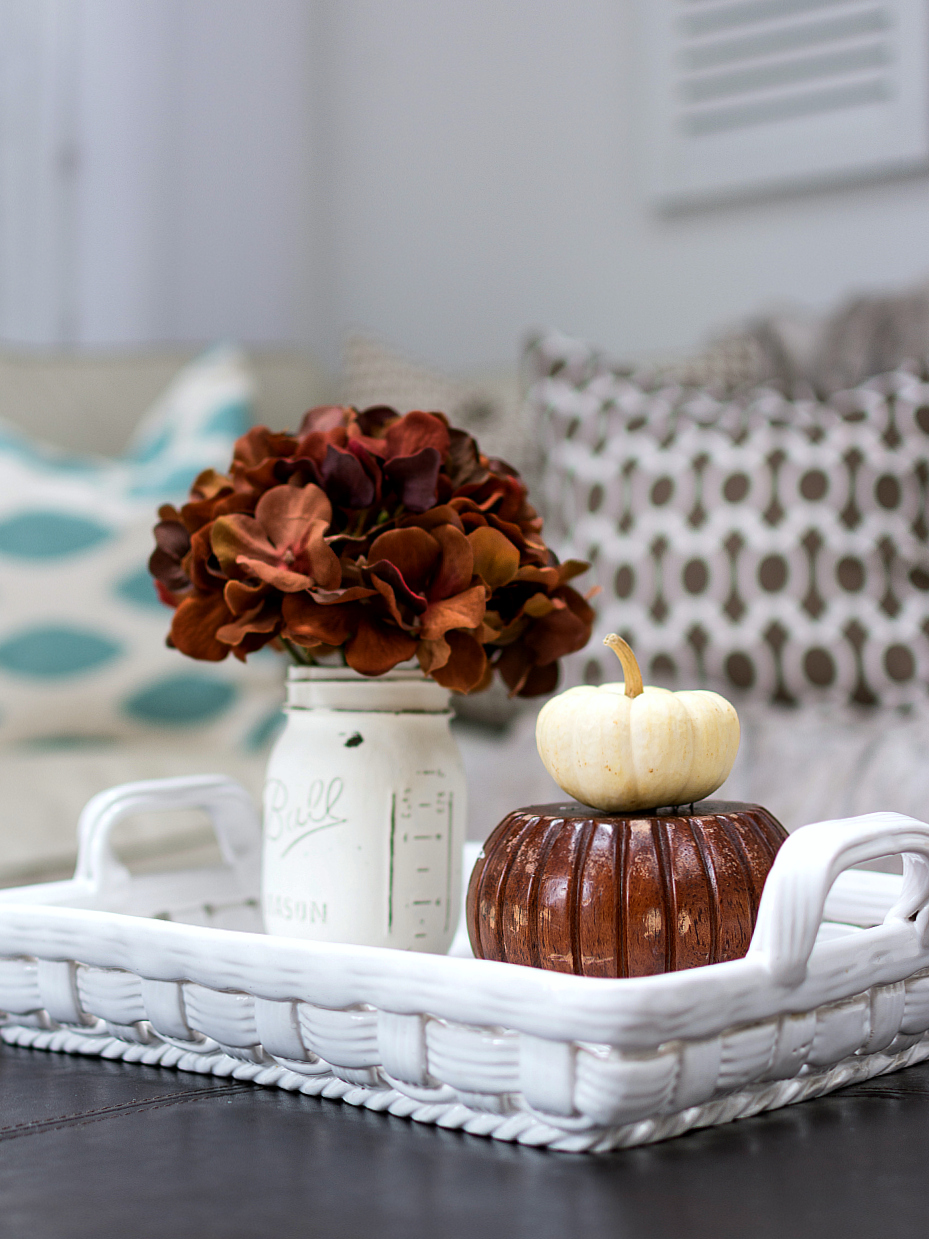 I feel like I need to come clean with you all.
Hopefully you'll see the irony.
Because ….
well …
even though this blog is about my home, I'm not feeling the love for it anymore.
The home, that is. Not the blog.
And I haven't been feeling the love for awhile now.
In fact, my falling out of love is what prompted all the DIY'ing. Somehow that freed me up to experiment and explore with nail guns and paint sprayers.
The underlying issue is not so much the decor. But the structure.
And if I had the means, I would tear this house down in a heartbeat and build new.
It would solve so many issues with this 100+ year-old foundation.
The new space would look more like the family room addition. Because (within some constraints) we were able to create a clean slate when we created this space ourselves.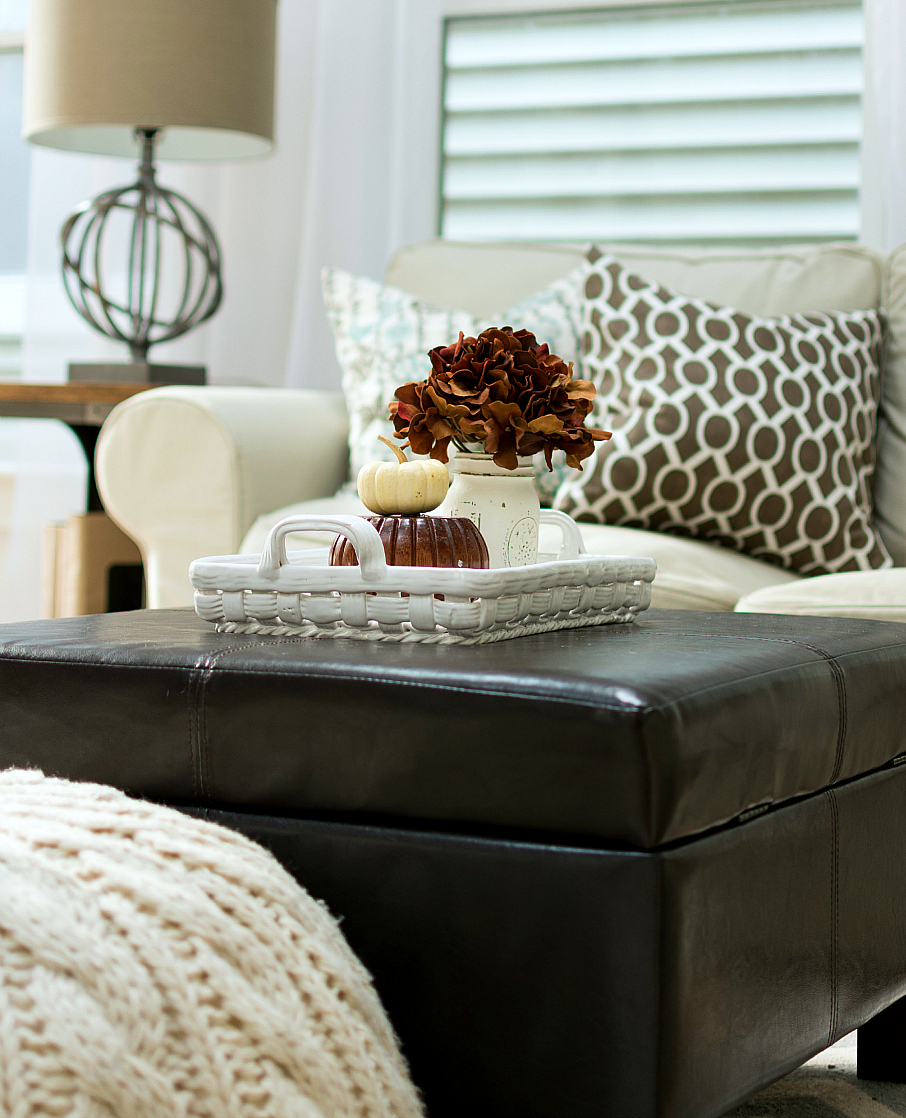 I would include lots of windows to flood the new home design with light.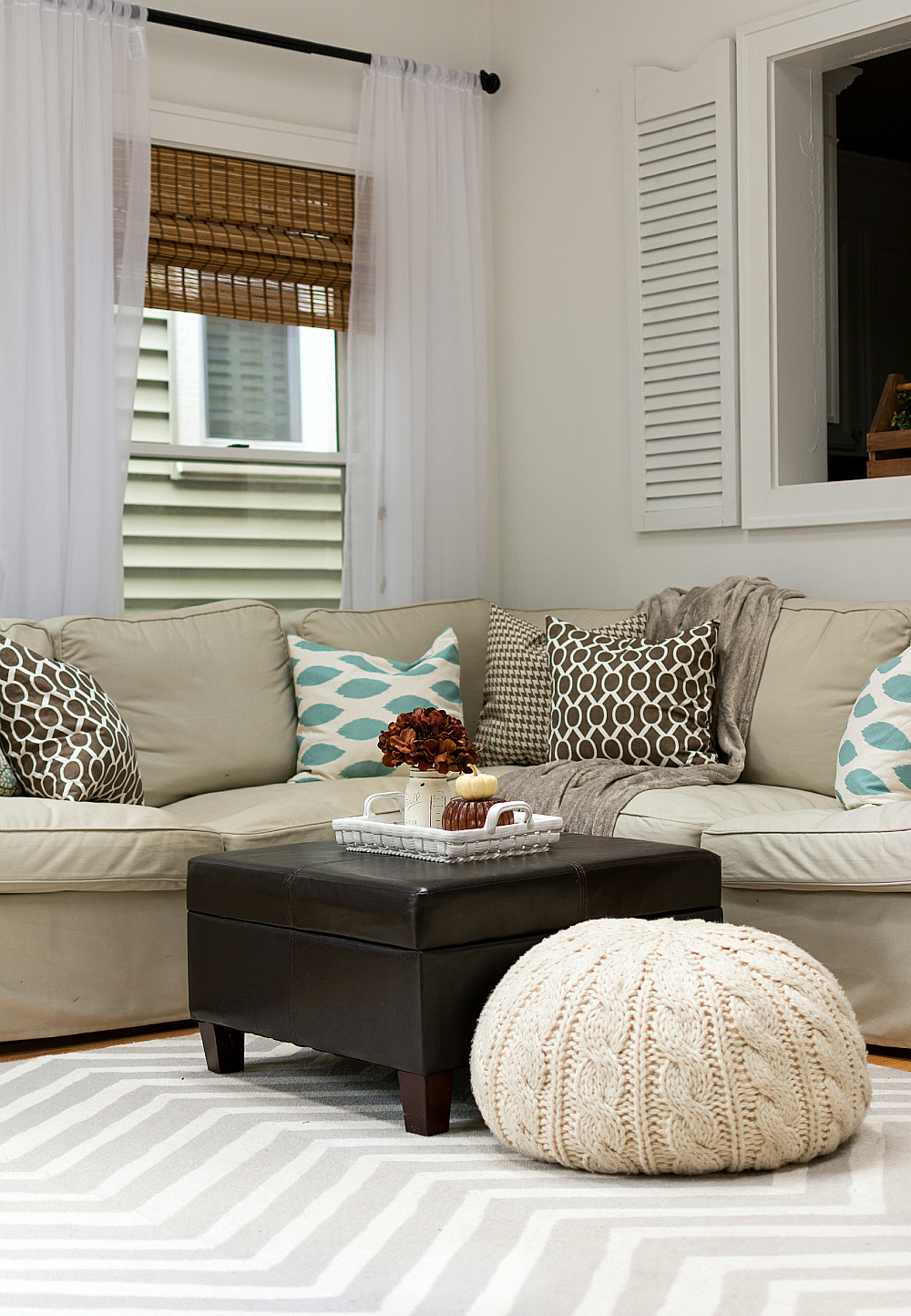 And if budget was of no concern, the walls would be planked.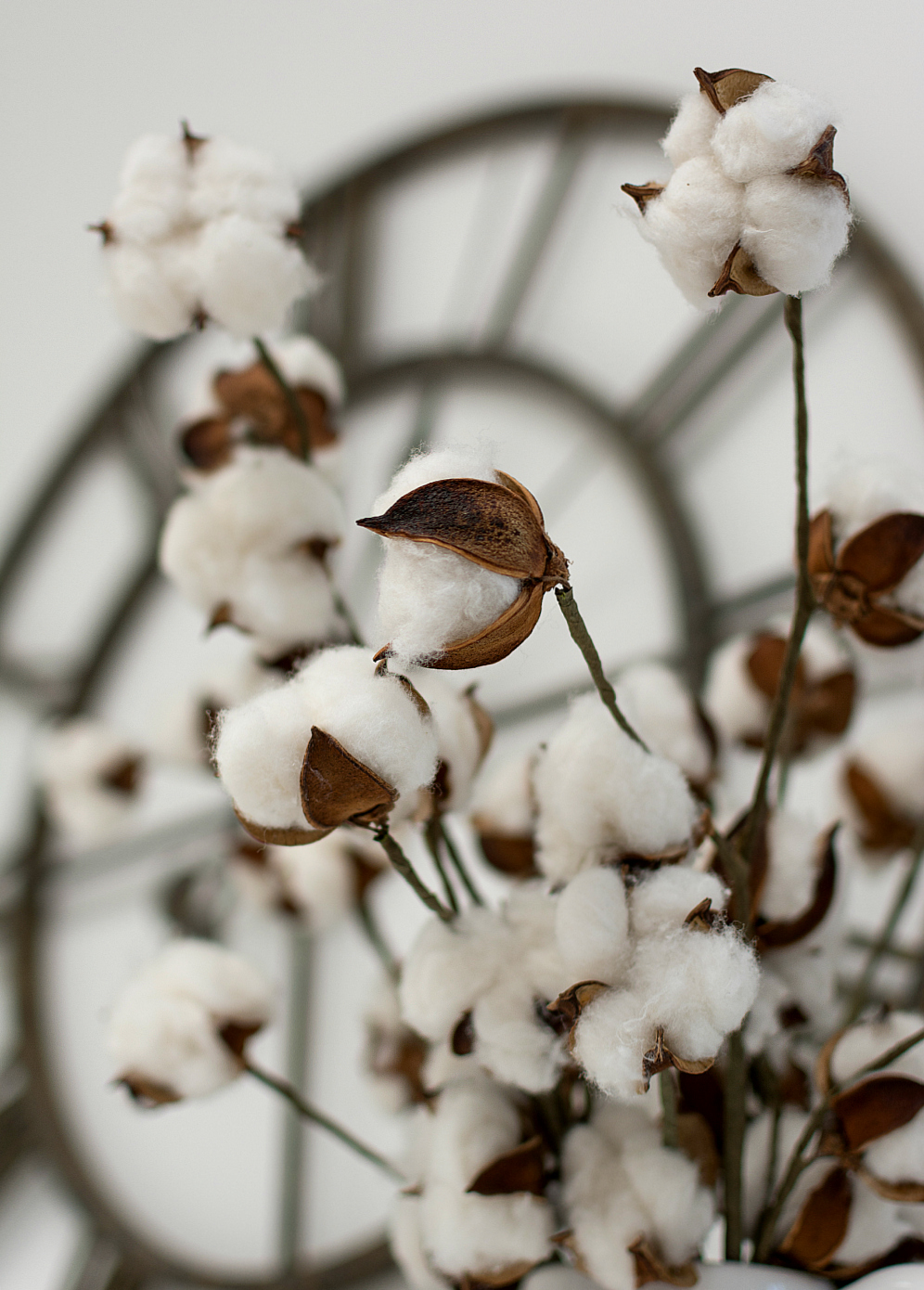 I think.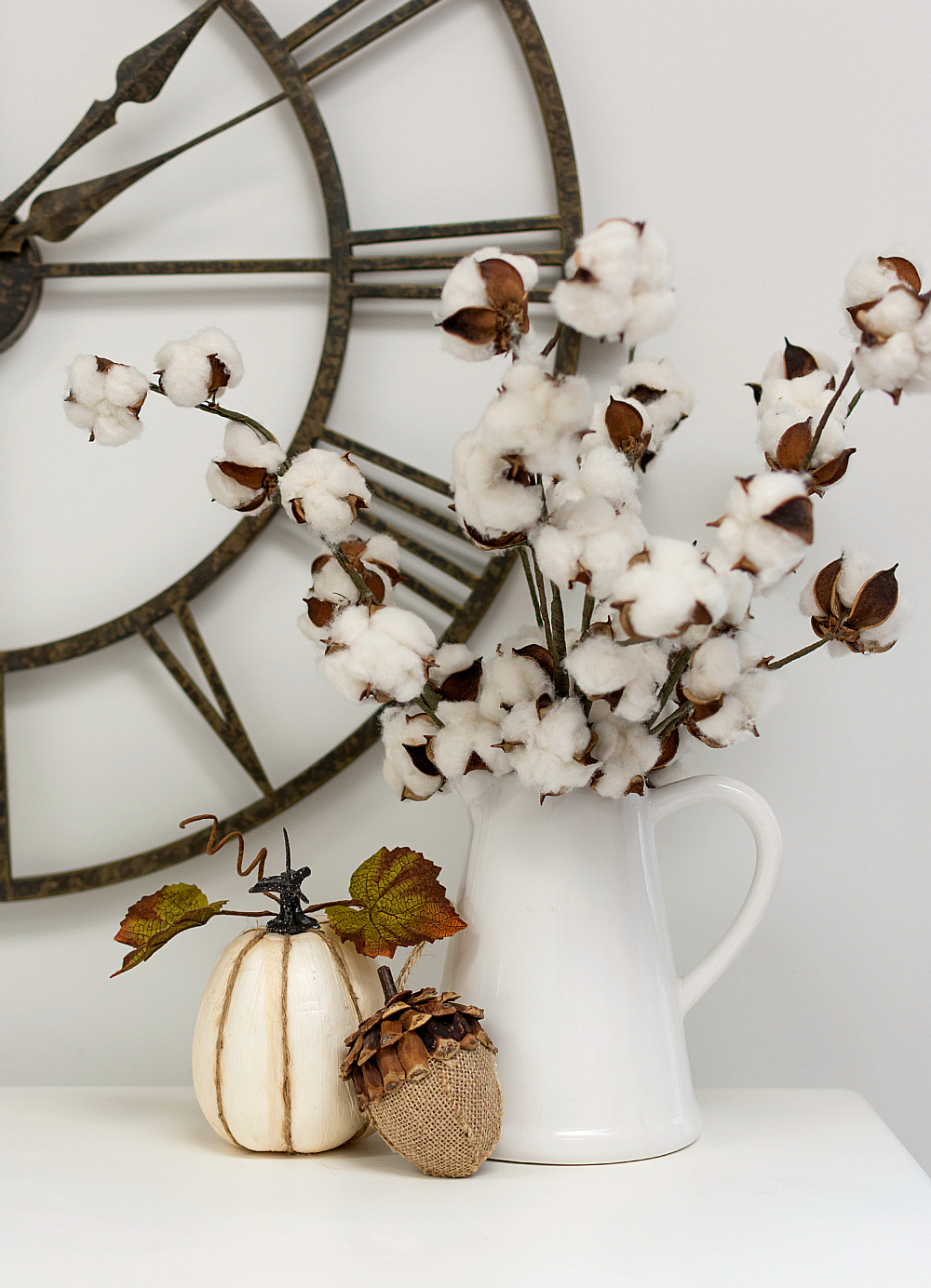 Since we're not in any rush (remember the lack of means) I would probably wait and see if that plank wall thing will last. Or if it's a passing trend.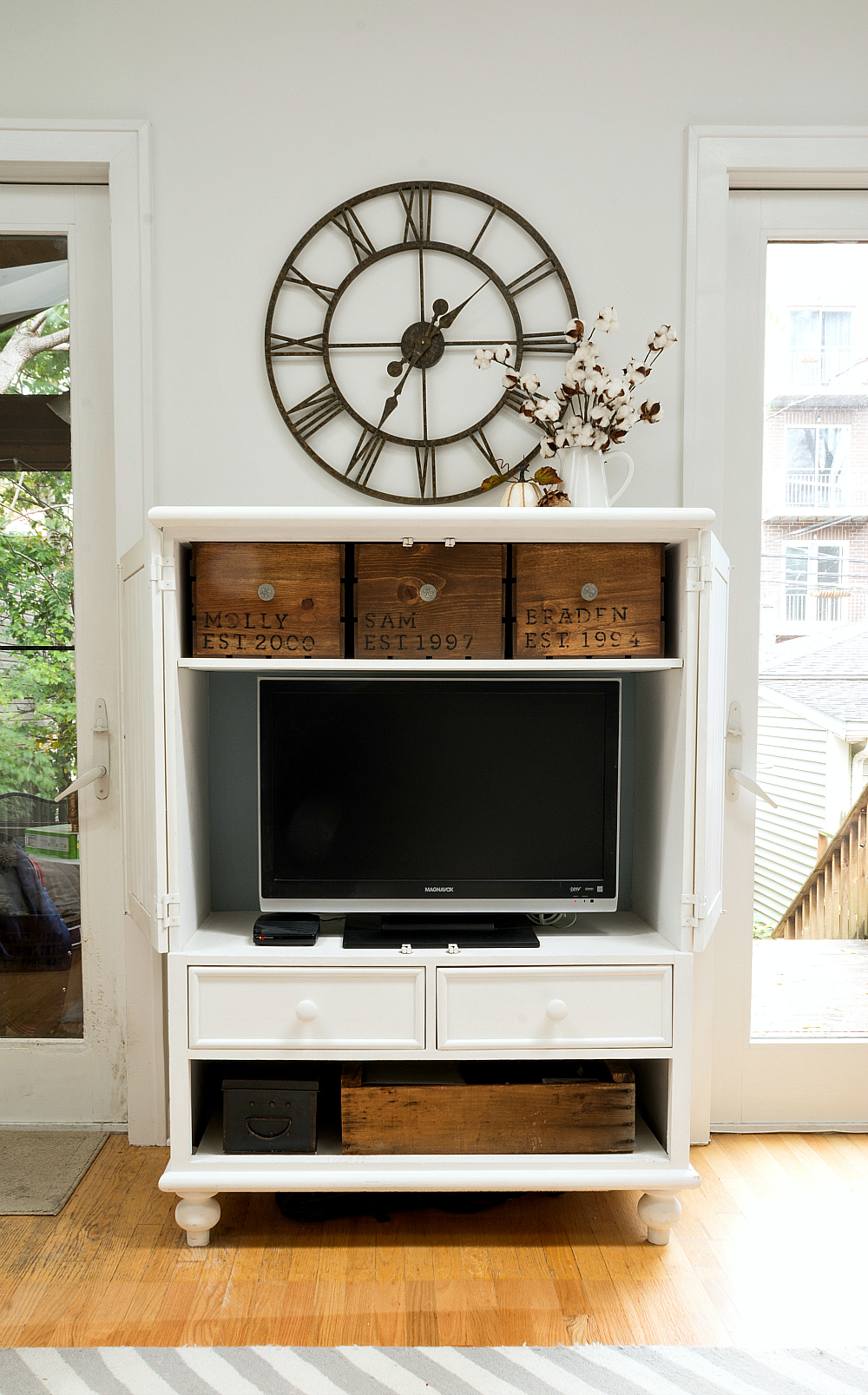 Remember when panel walls were all the rage in the 70's?
Though, I am toying with adding some planks behind the armoire.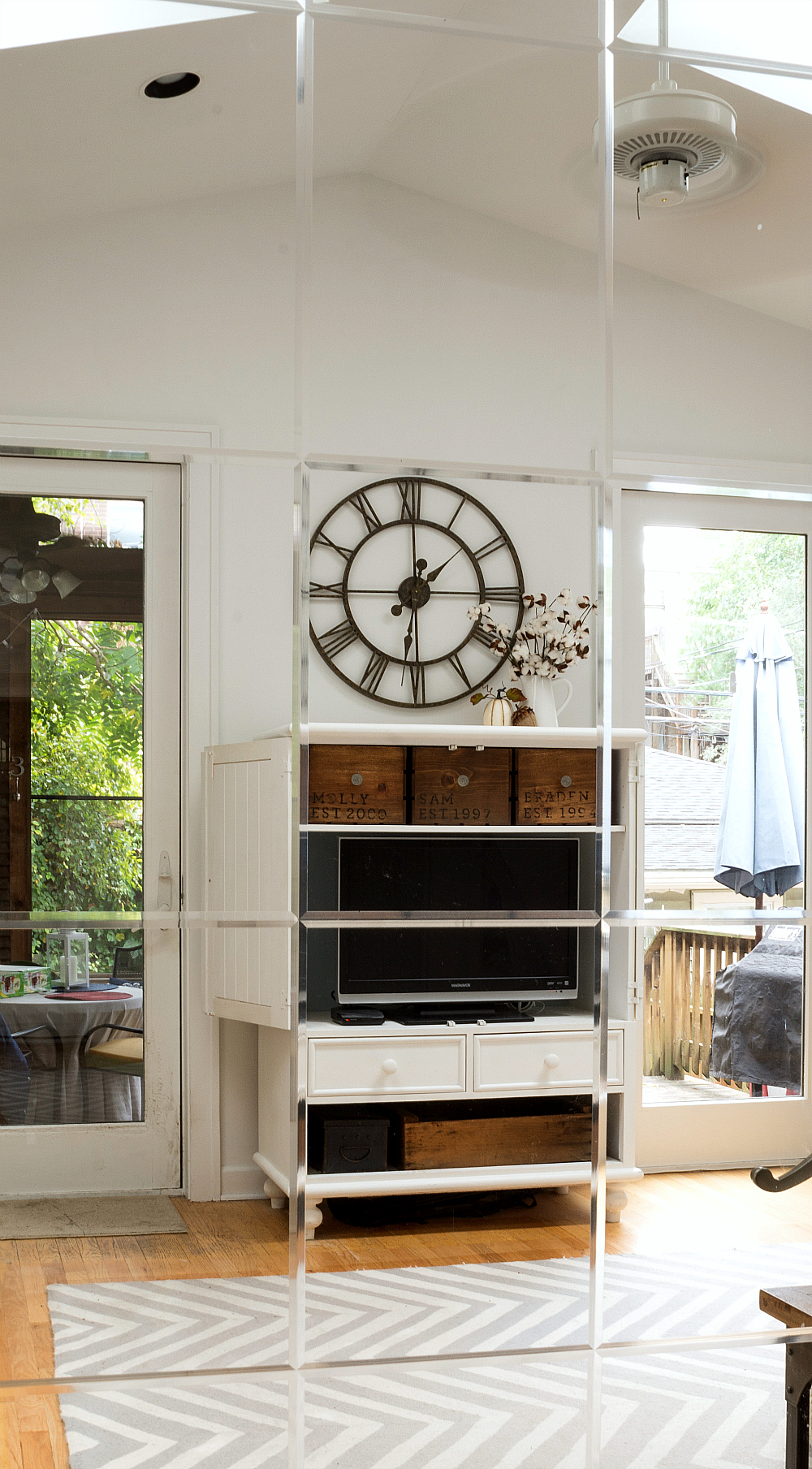 Until then, I'll just enjoy this space …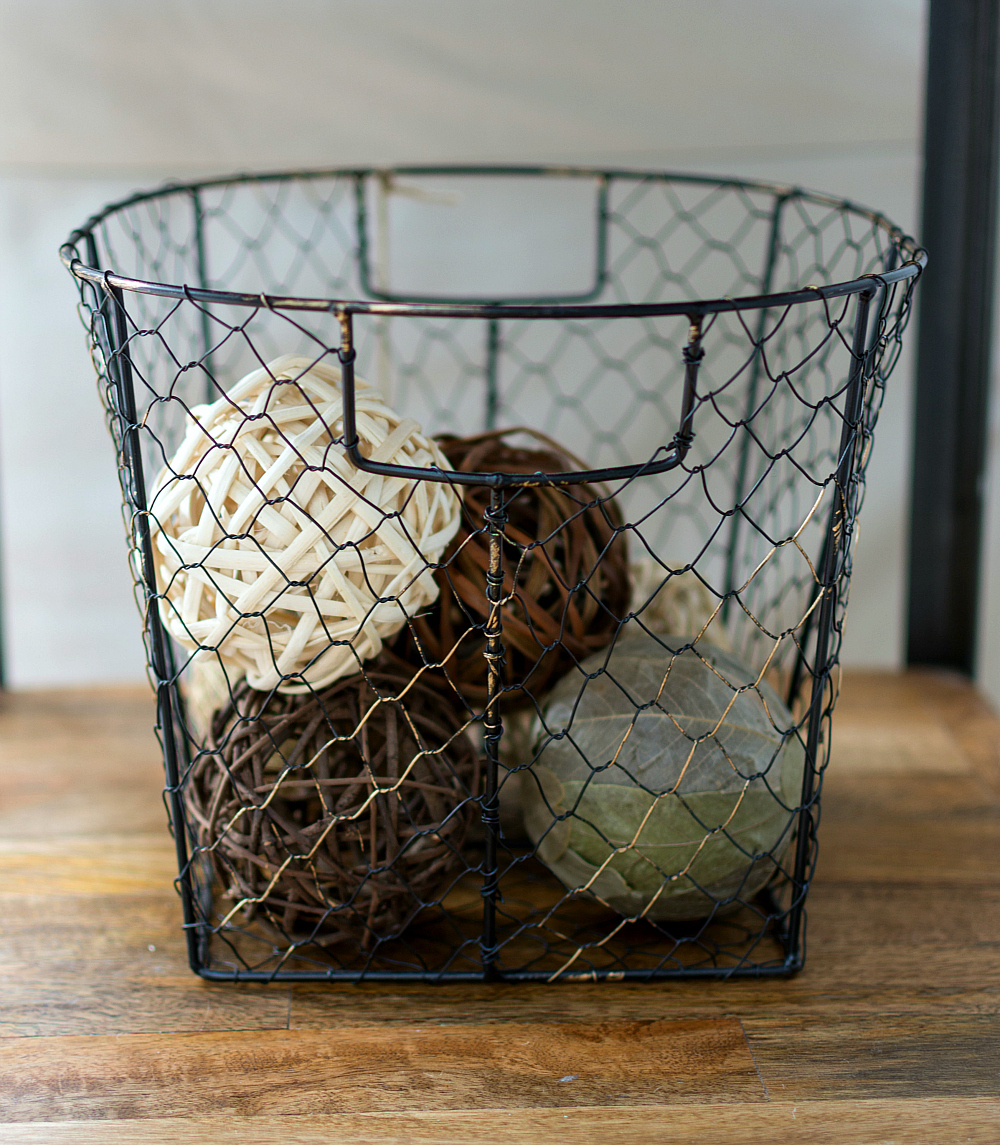 … all dressed up in blue brown fall decor …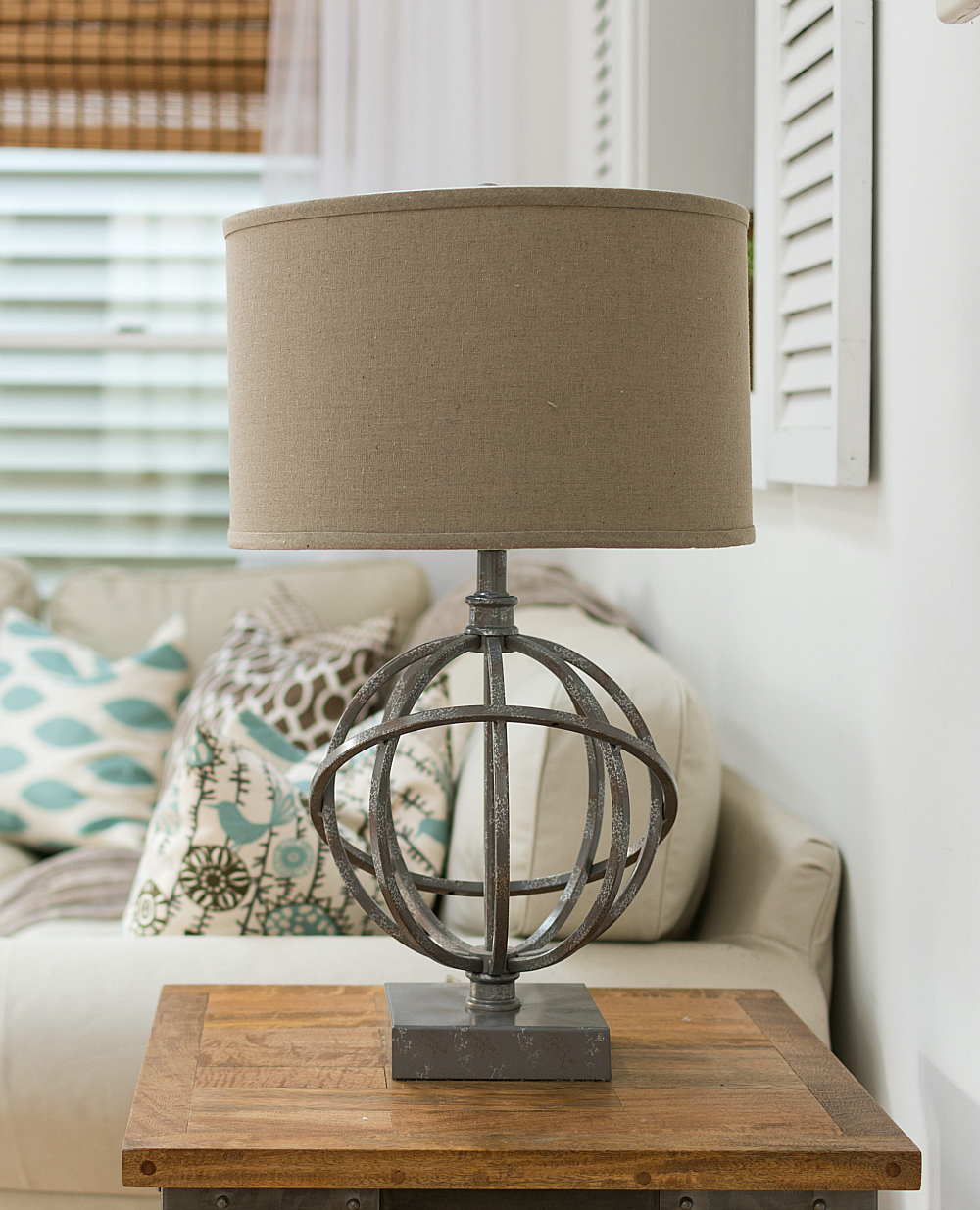 … while I dream my dream house dreams.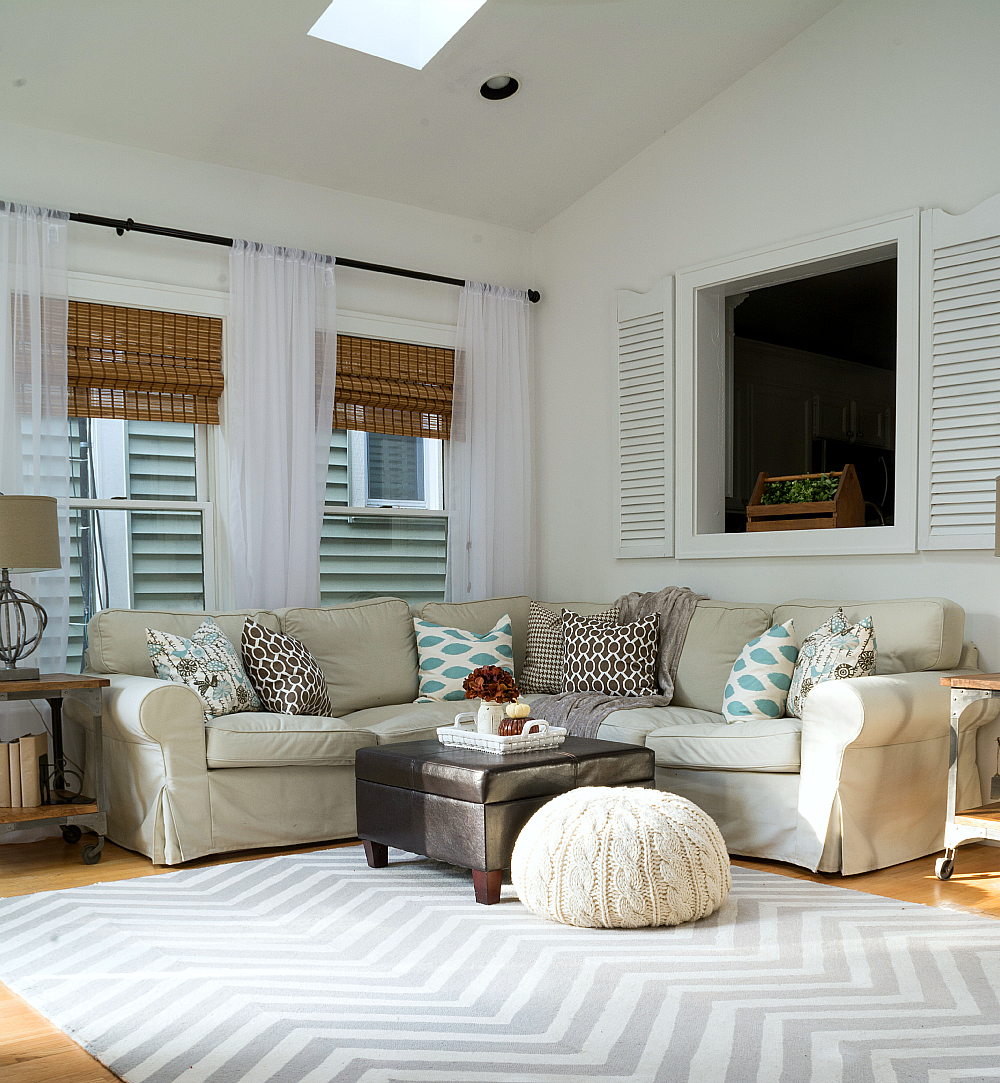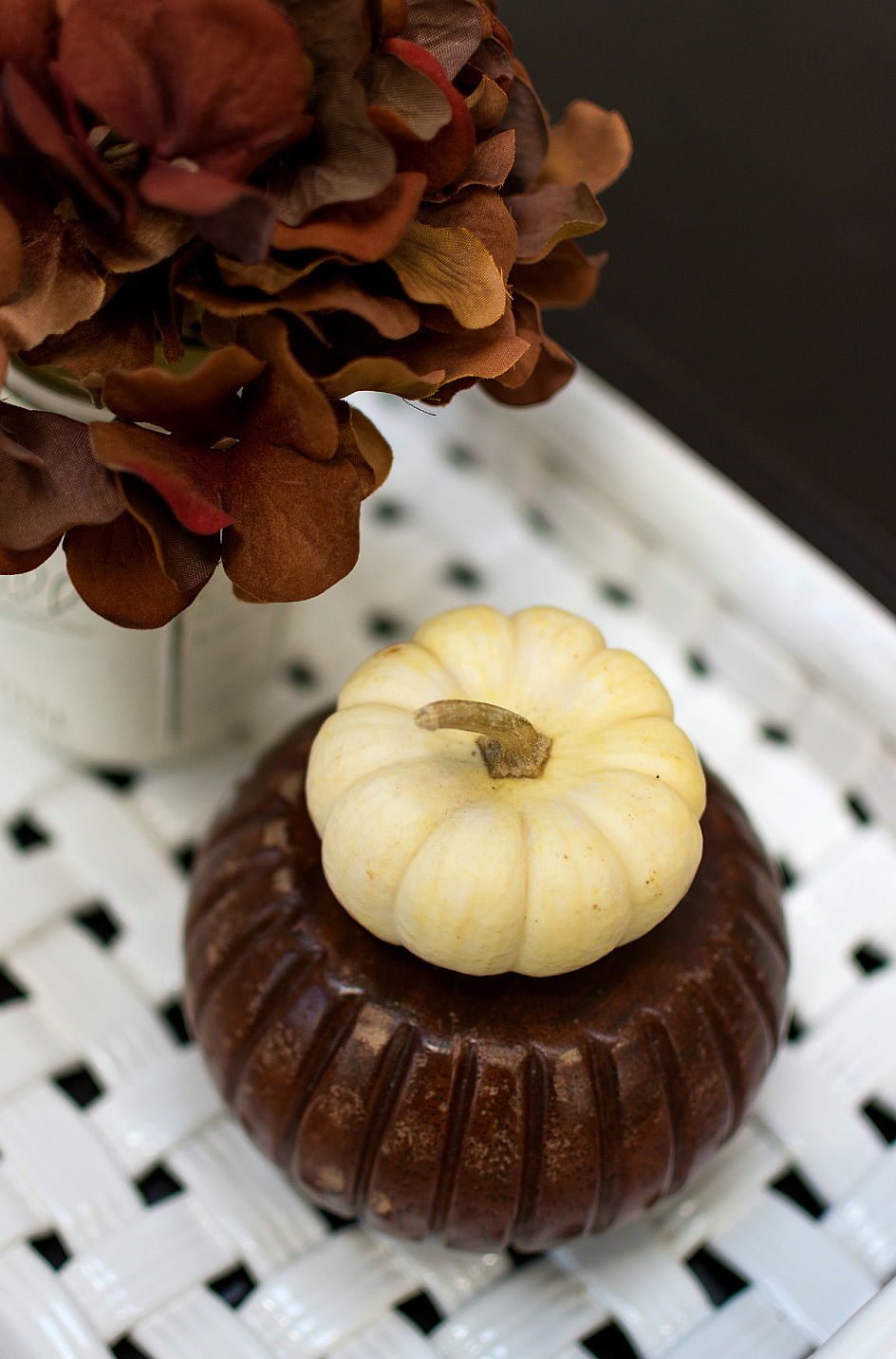 A girl can dream, right?
And when that windfall of cash lands in my lap, you'll be the first to know.
And I'll take you along for the ride!

You might also like: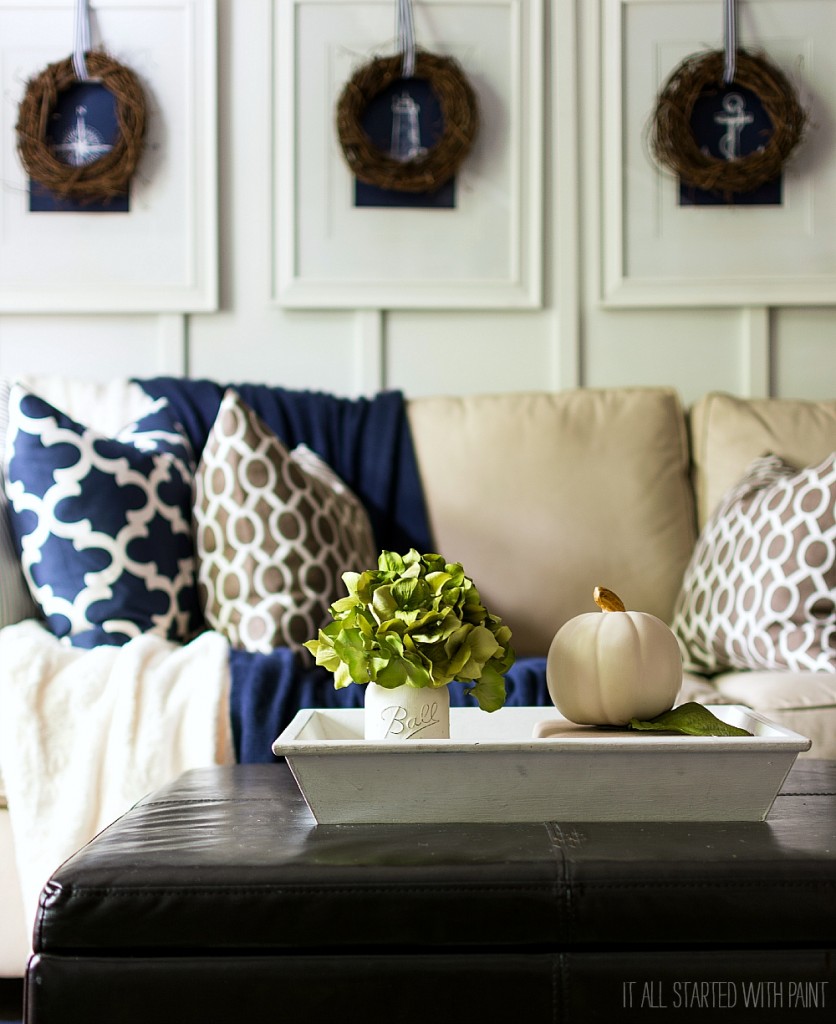 Navy & Brown Fall Living Room (click here)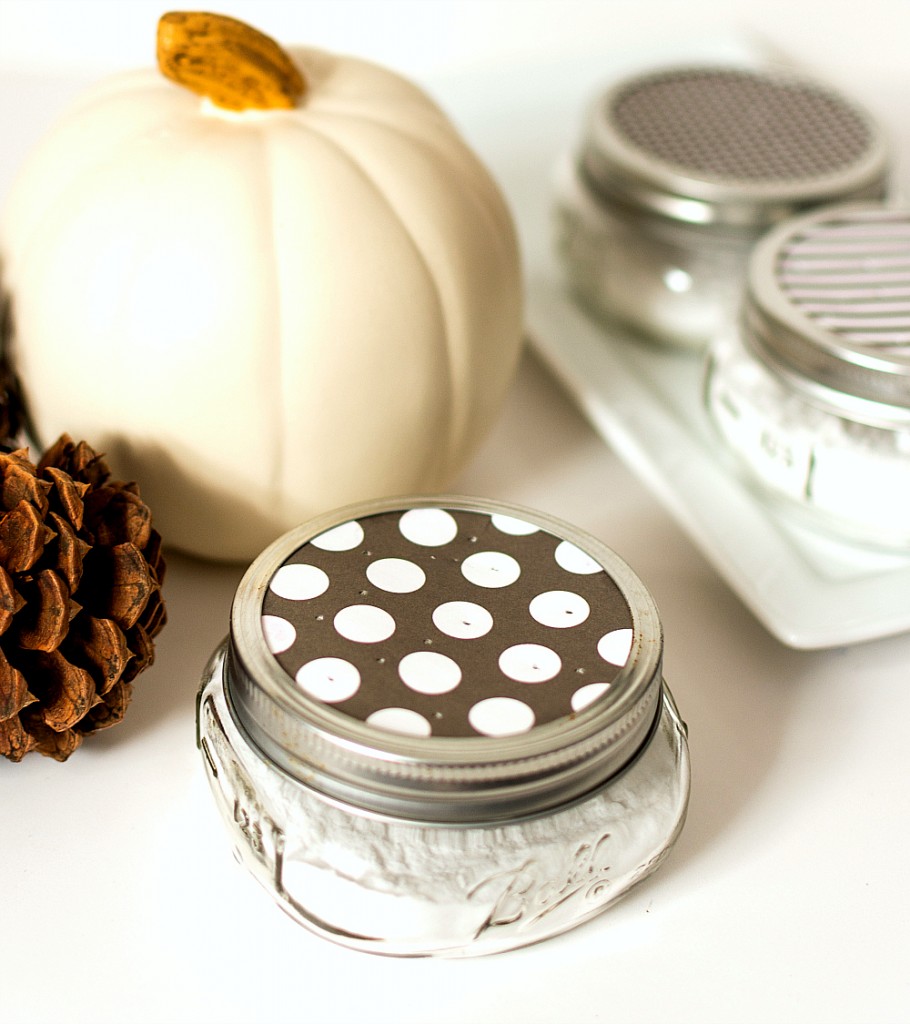 Fall Homemade Air Freshener (click here)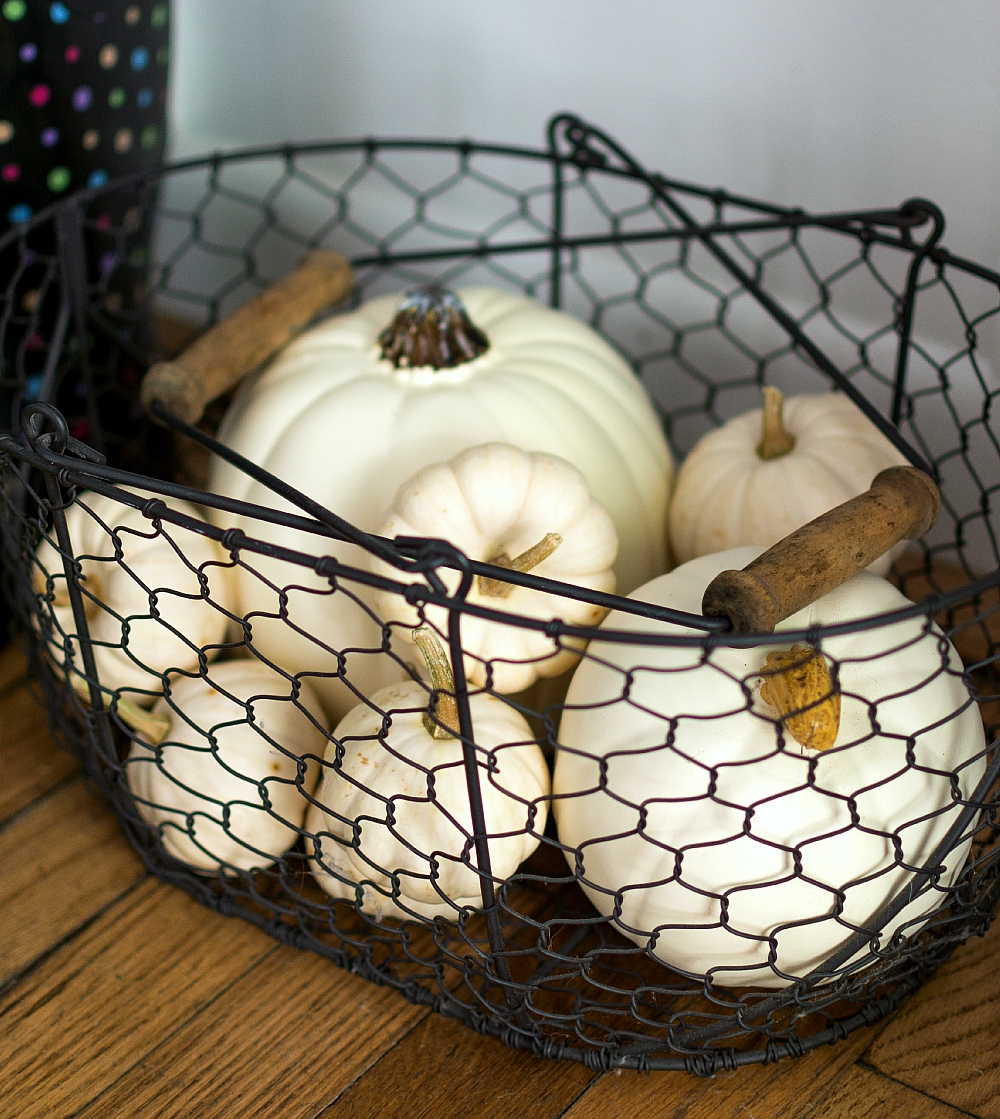 Fall in the Entry (click here)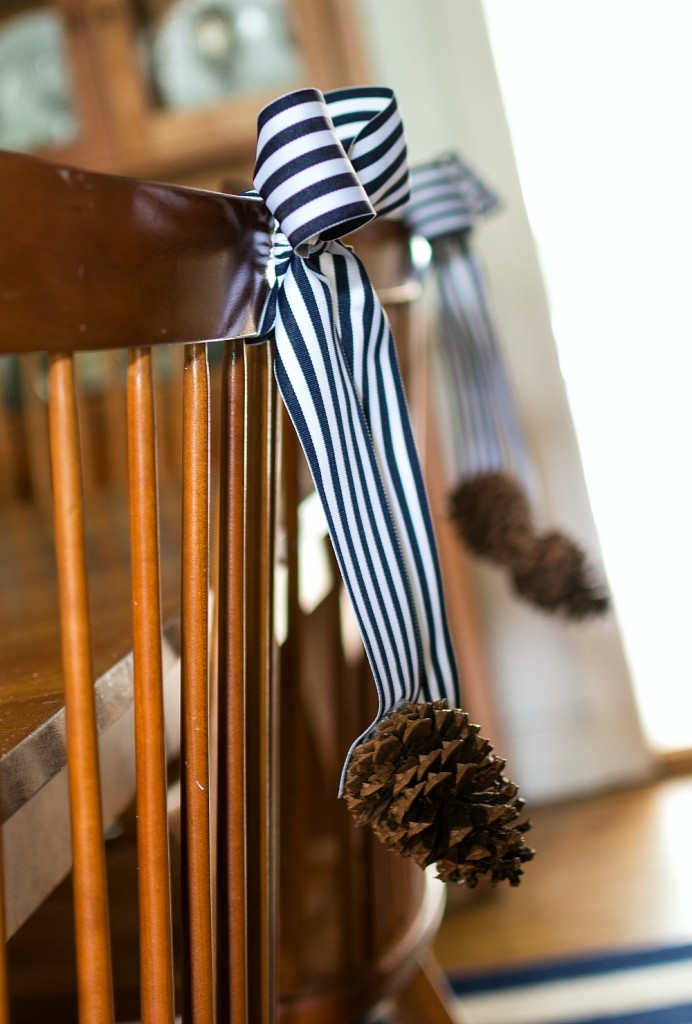 Fall in the Dining Room (click here)
Want to keep up with my projects?
It's easy. Get it all started with paint delivered to your email inbox: