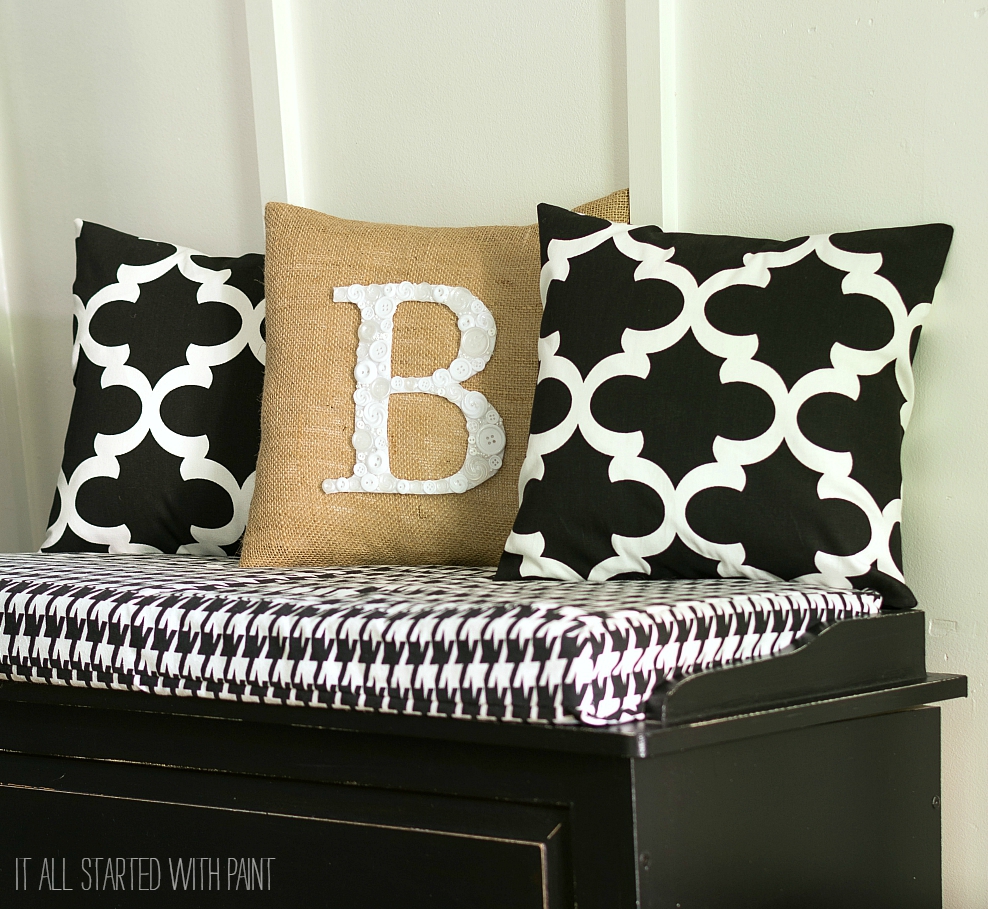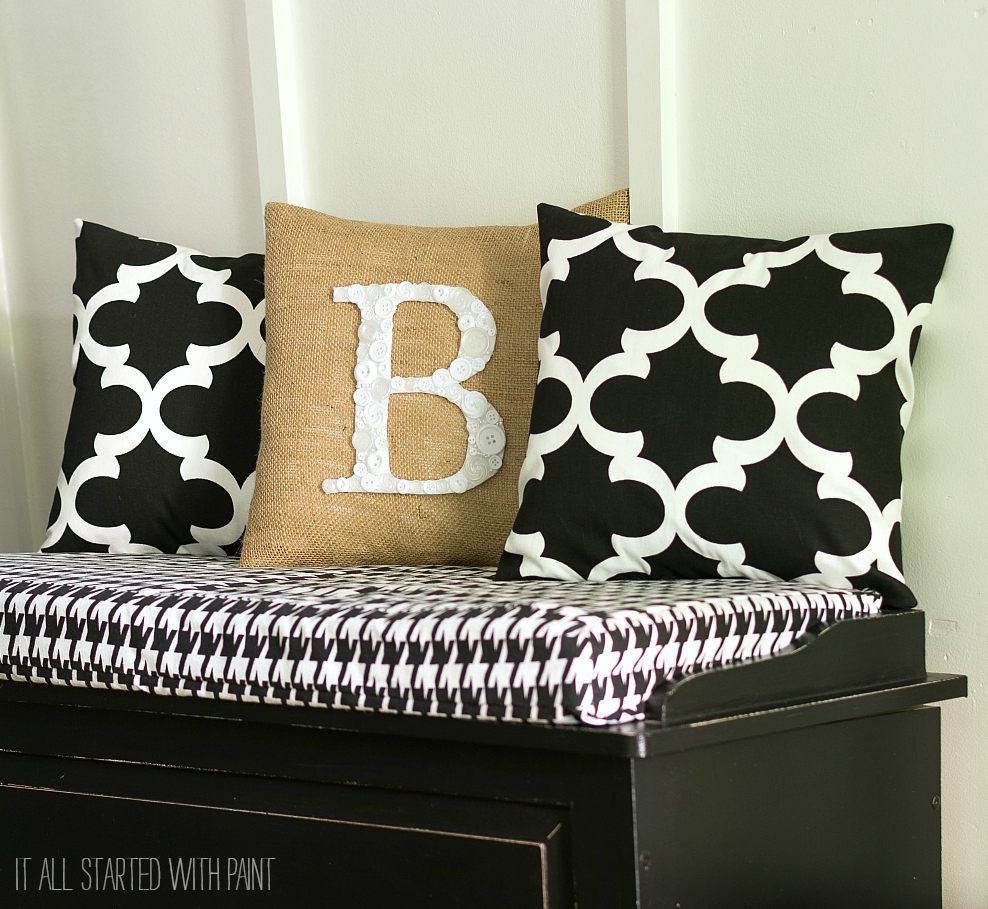 When I married 20 years ago, I made a major jump in the alphabet. From a Z to a B. And with that jump, my children get to line up near the front of the line and won't find their desks in the nosebleed section of the classroom.
Though, to be honest, I really did cherish that Z. It felt different. Unique. And as a newly appointed B, I couldn't fully turn my back on Z. I've kept it as a middle  initial. And I gave it to my son as his middle name.
You know, to keep the Z pride going.
I also thought when I traded in Zurheide for Braden that my days of z-as-in-zebra-u-r-h-as-in-heidi-e-i-d-as-in-david-e-as-in-ernie spelling my name days were over.
Boy was I ever wrong.
Braden seems easy, right? But we often get Barden. Or Braaaa-den. Or spellings with random e's or y's added after the a.
Sigh.
Then there's the proliferation of Brayden's and Braeden's showing up as first names.
But over time, I've taken a liking to my new B. It's a solid. Well-rounded. With a touch of symmetry.
Qualities I can appreciate in a letter. 😉
To share my B pride, I decided to try my hand at a monogram. With buttons.
How To Make a Button Monogram Pillow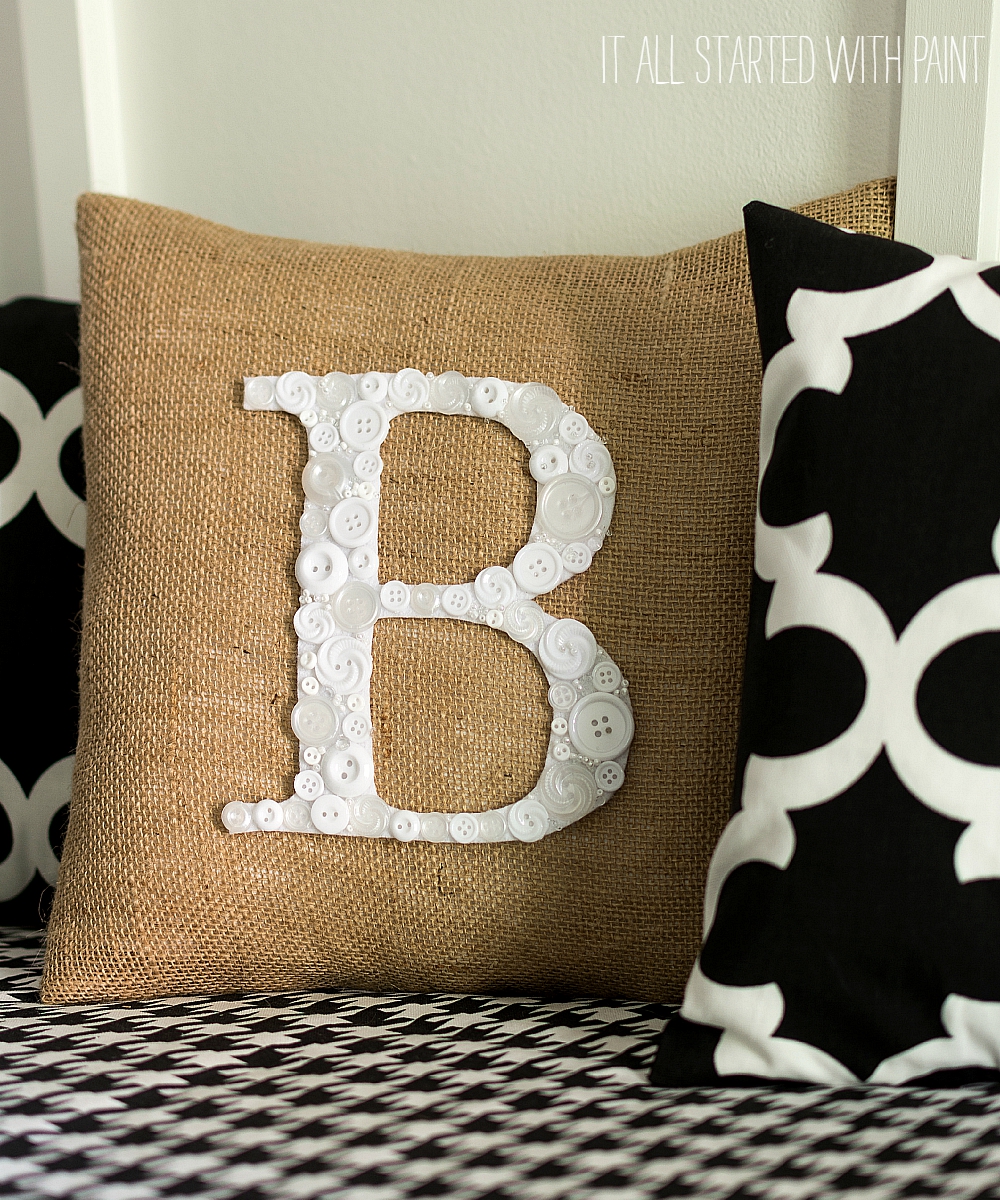 Start by creating your monogram letter in a Word or Google doc. Mine is 650 points in Century font. Cut it out, flip it and trace it on a piece of white felt.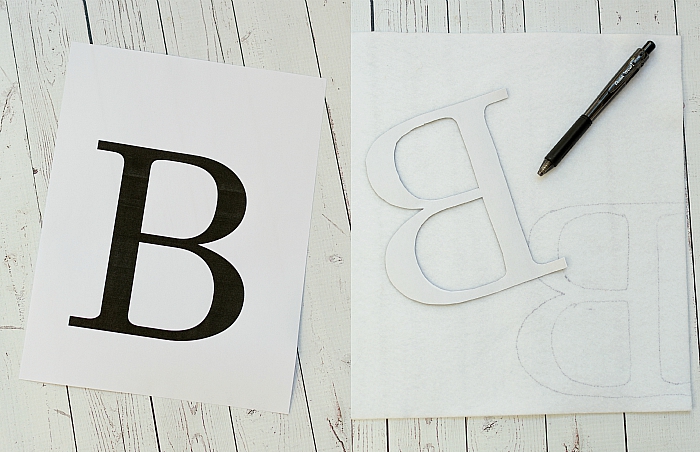 2. Cut out felt monogram letter.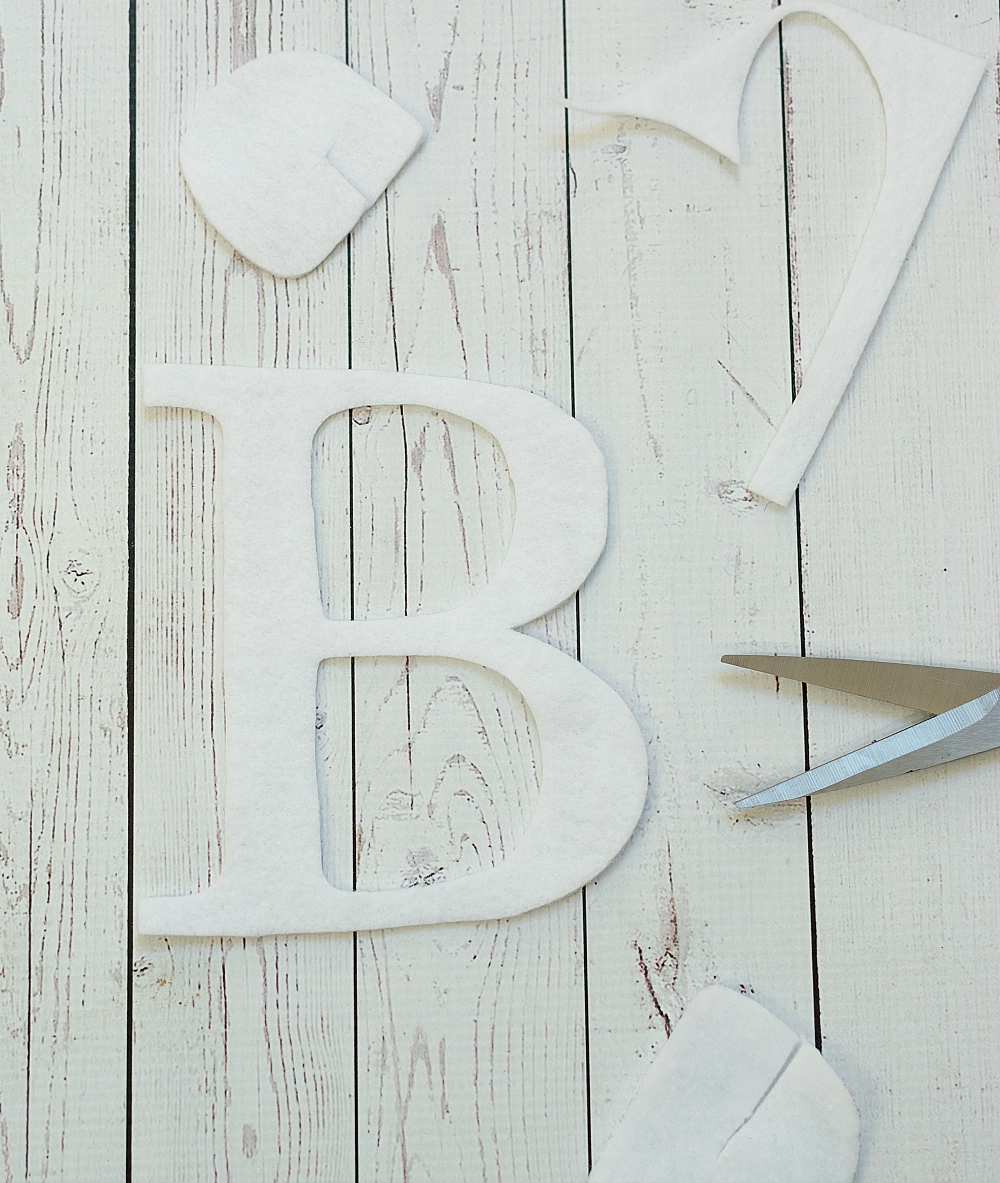 3. Do a dry fit on the letter with your buttons. I started with the largest buttons first and then filled in with the smaller ones. Also, I found The Button Artist package at JoAnn's and used a 50% off coupon, bringing it to $4.00 and change.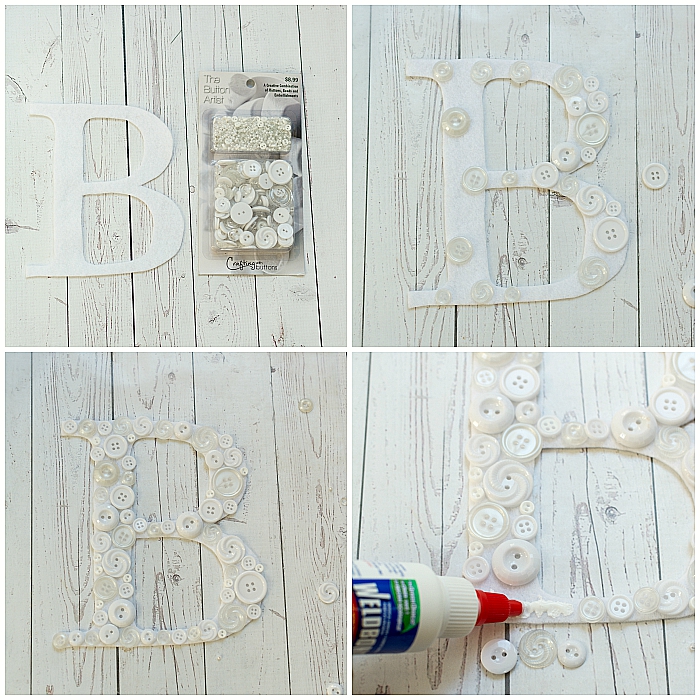 4. After buttons were dry fit, I used Weldbond blue to attach the buttons. I worked in small sections removing three or four buttons at a time.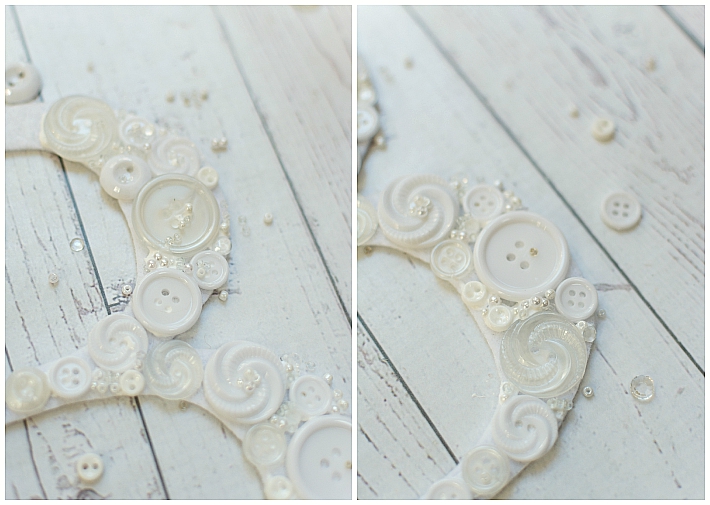 5. I used the smaller beads to fill in gap areas.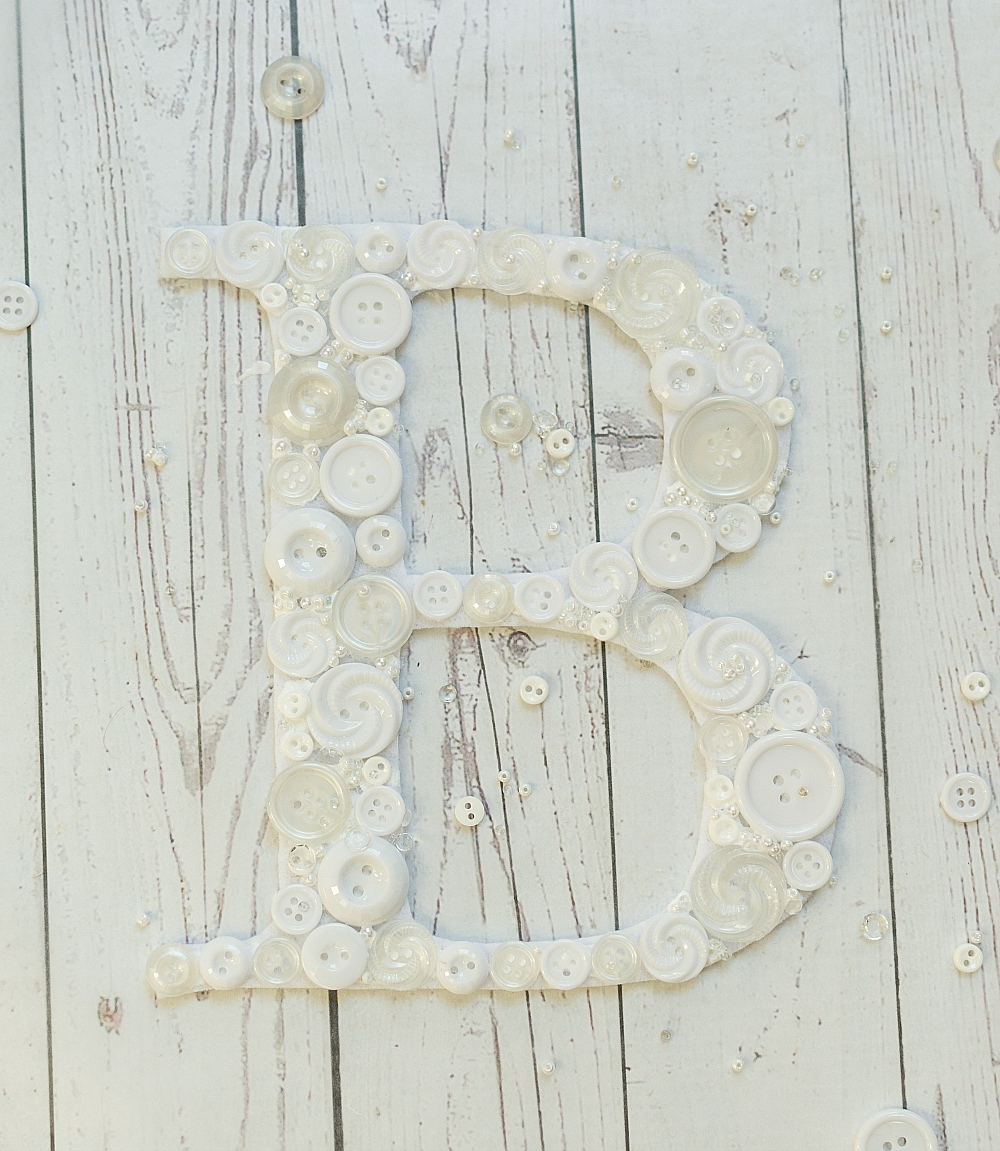 6. Let dry overnight.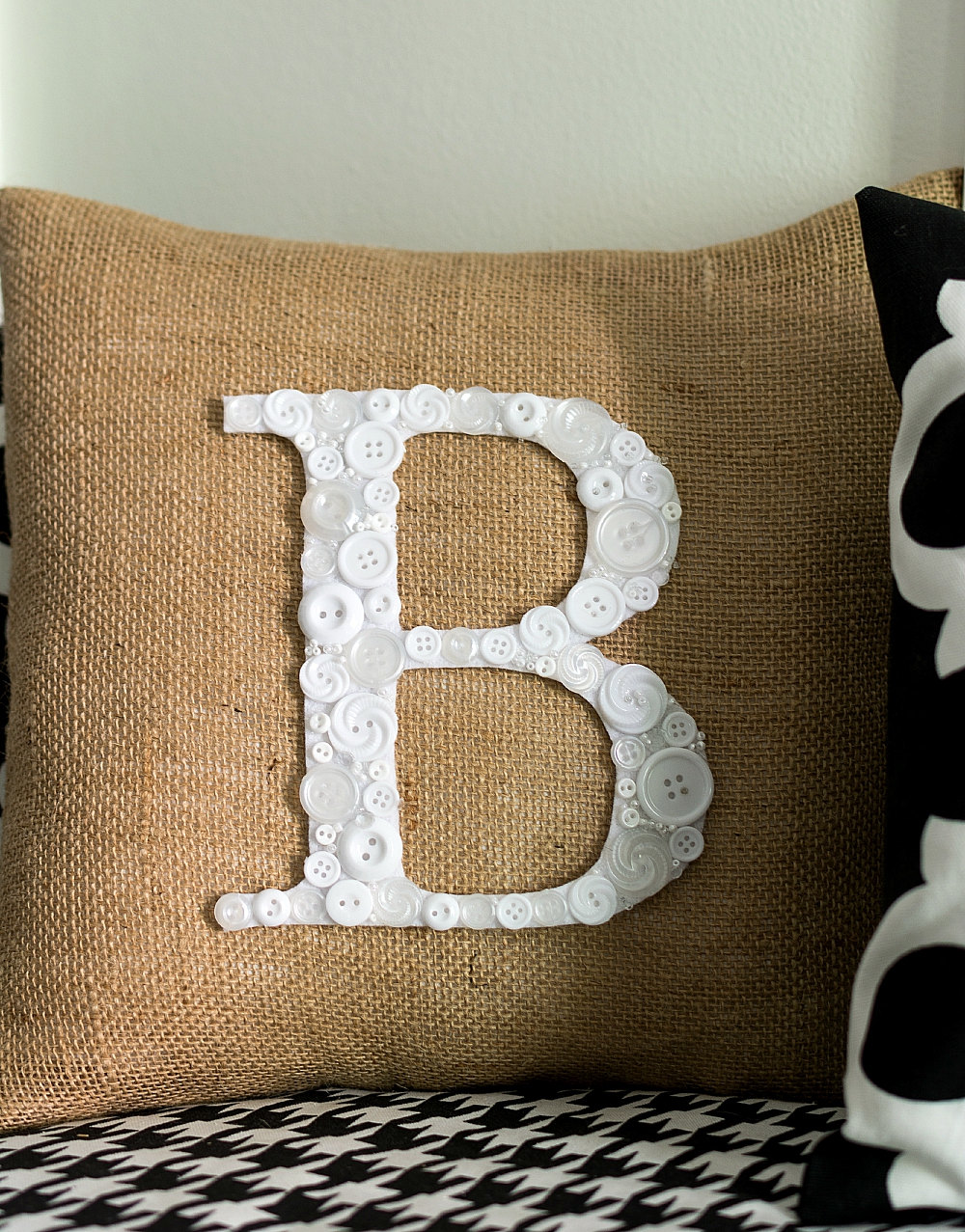 8. You can glue the monogram to the pillow cover (click here for the envelope pillow cover tutorial), but I opted to just use white beaded pins to hold it in place.
And you're done!

You Might Also Like: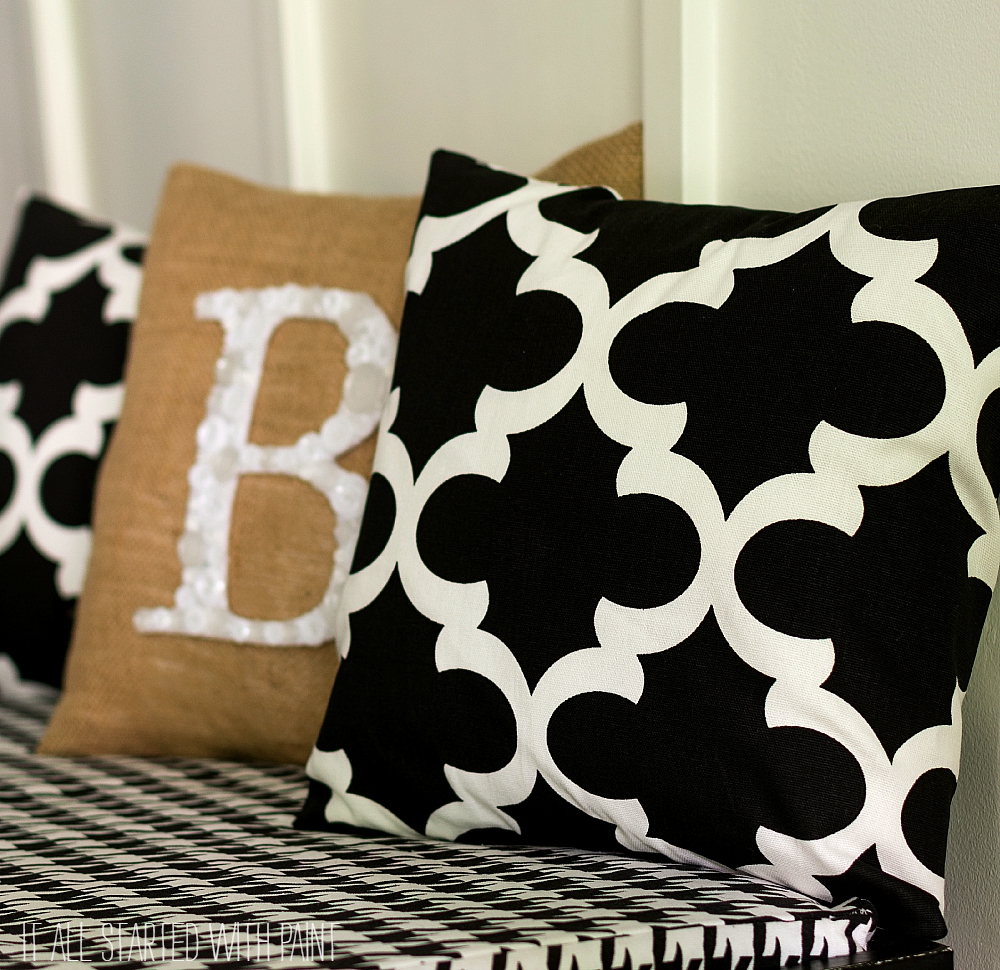 Envelope Pillow Cover Tutorial (click here)