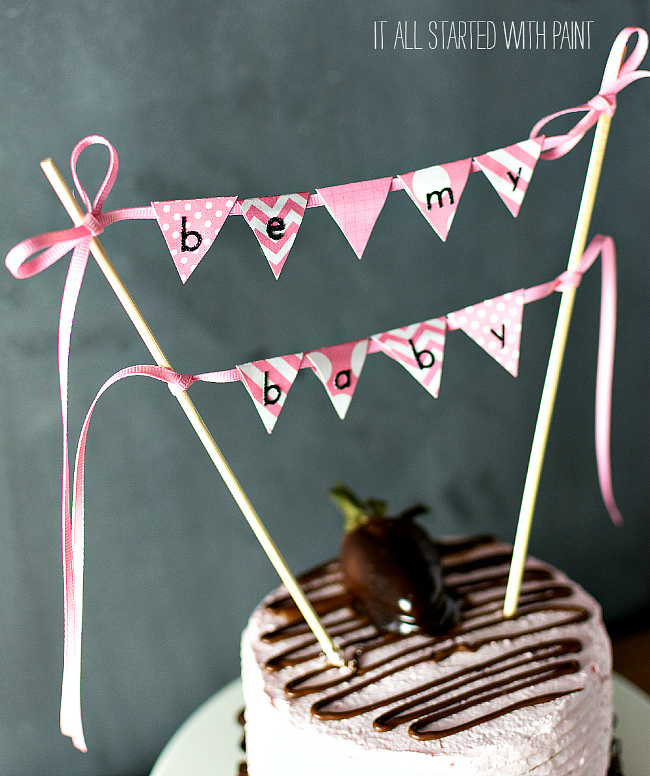 I've said it before, and I'll say it again: Mike and I are regulars.
Modern-day Norms.
We truly like to go to places where they know our name.
Sure, our regular haunts have evolved over the years, as our lives have evolved.
As well as the lives of others, for that matter …
including the life of Marie of Marie's Riptide Lounge.
When I first moved to Chicago 22 years ago, a favorite Saturday night out included dinner at Club Lucky's in Bucktown. Followed by after dinner drinks at Marie's Riptide Lounge.
A place that looks exactly like it sounds.
It's a flash from the past, with perfectly preserved 1950's decor. Like stepping into a time warp. It was even used in a Crime Story episode.
Marie's had one of those rare late night liquor licenses; open until 4 AM. Which made it a prime destination for wait staff and bartenders after they cashed out and closed up.
It also meant the bar didn't start jumping until 1 or 2 AM.
Even the bar's namesake Marie never made an appearance before midnight. But oh what an appearance it was!
We were even there on the night Conan O'Brien and crew stopped by (click here).
(As an aside, in the video the woman next to Conan is Marie's friend Shirley. Mike is behind her (you can see his back) and the very fuzzy woman he's talking to (facing the camera) is me. I'm pretty sure our conversation consisted of "let's make pretend we're having a fun conversation" and "okay, I'll laugh now and try to make it look natural.")
But Mike and I didn't go to Marie's for the late night antics. We were too old for that. We liked to get there early. When it was still quiet …
… to chat with the bartenders. And take control of the jukebox.
It was filled with great old songs. And Mike and I would take turns pumping the machine with quarters and picking out our favorites. Lots of Elvis for me. And Phil Spector-produced tracks for Mike. And from time-to-time, we would get up off our bar stools and dance in the aisle …
especially when The Ronettes Be My Baby played.
So it should come as no surprise that we chose Be My Baby as our first dance at our wedding …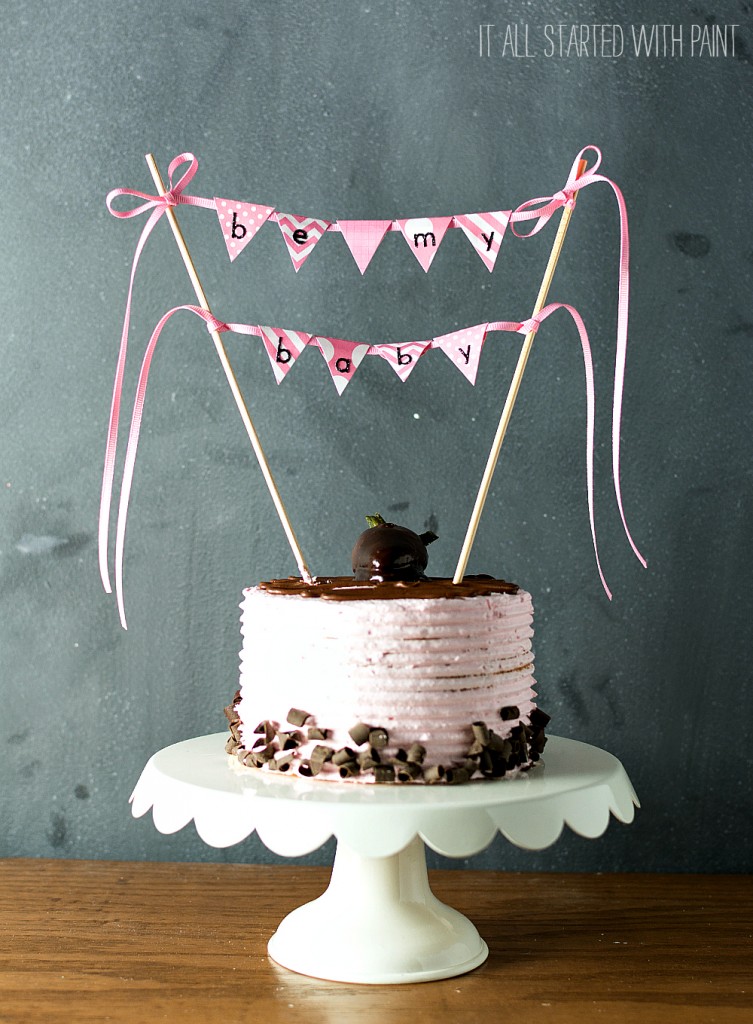 Mike and I lost touch with Marie's Riptide Lounge after the birth of our children …
also known as the time date night dried up.
Sadly, Marie passed away a few years ago after a long battle with cancer. Her daughter kept the bar going for a few more years, but it closed its doors for good in August of 2013.
To celebrate our memories of Marie — and to honor of my baby — I decided to make a mini "Be My Baby" cake banner for Valentine's Day. To sit atop a mini cake on a mini cake stand.
Cake Banner for Valentine's Day: How To Make
I started with my supplies. Some scrapbook paper, wooden skewers, scrapbook letters, and pink ribbon.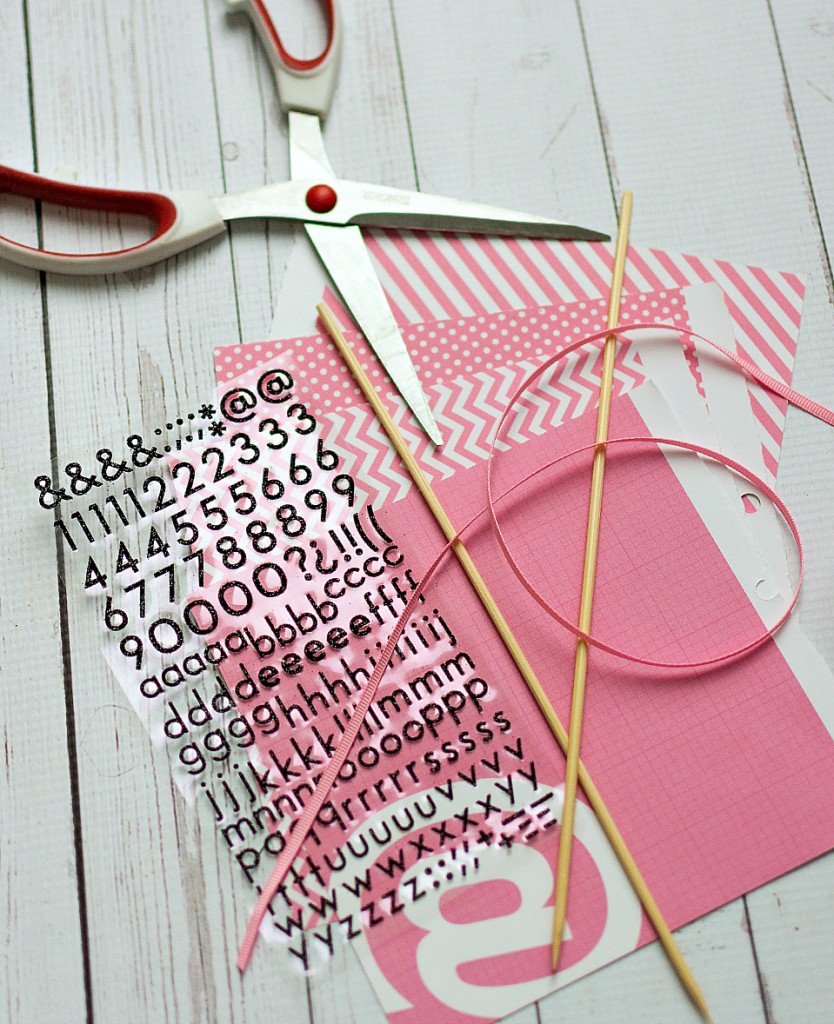 I folded the paper in half and cut out triangles.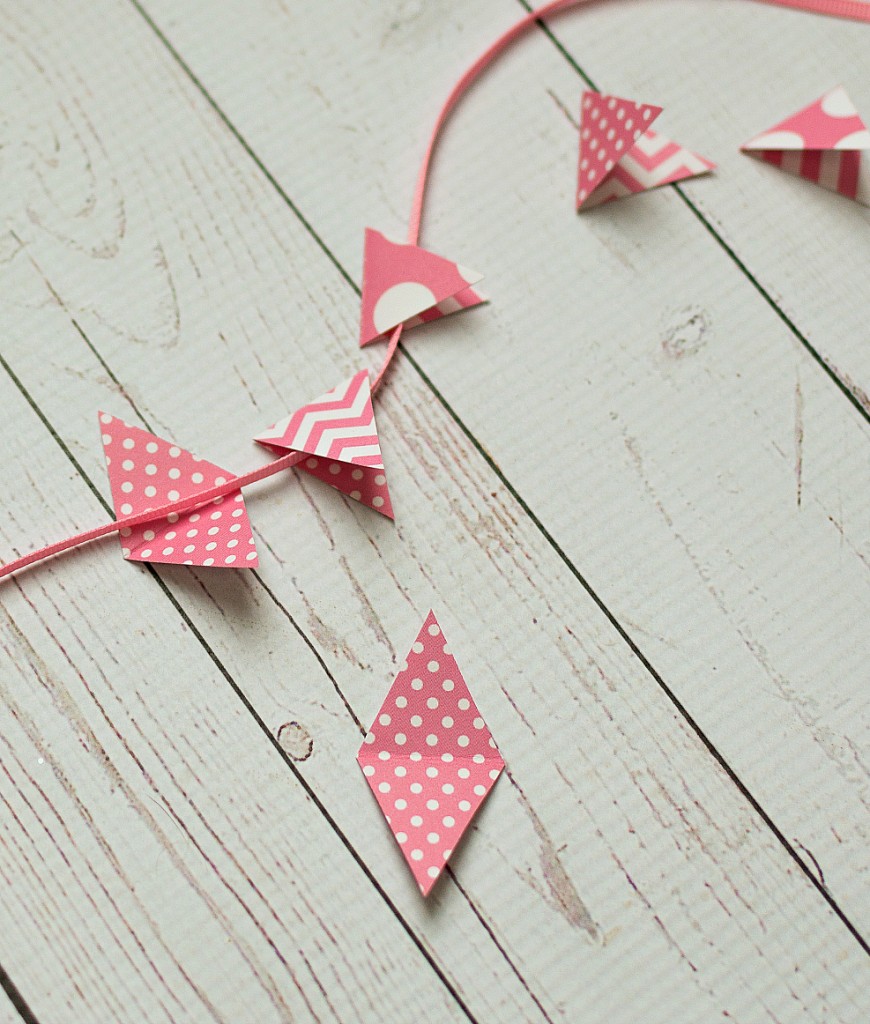 The peel and stick scrapbook letters spelled out my Be My Baby message.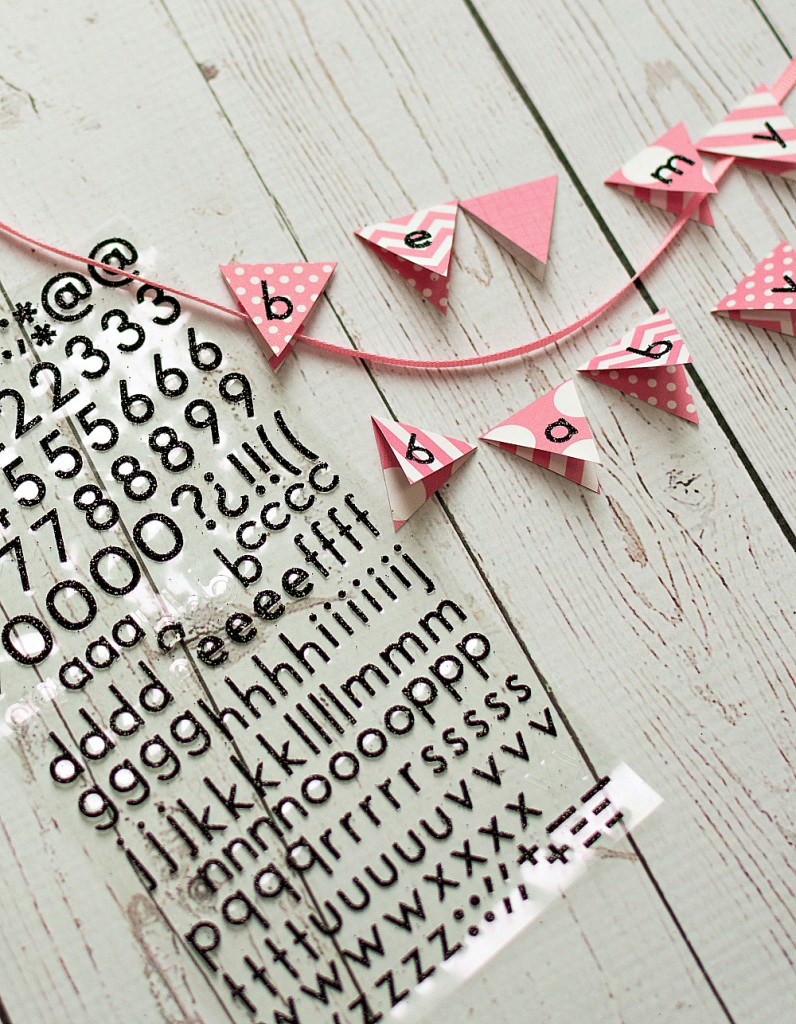 I folded the triangle over the ribbon, and used a dab of glue to hold in place.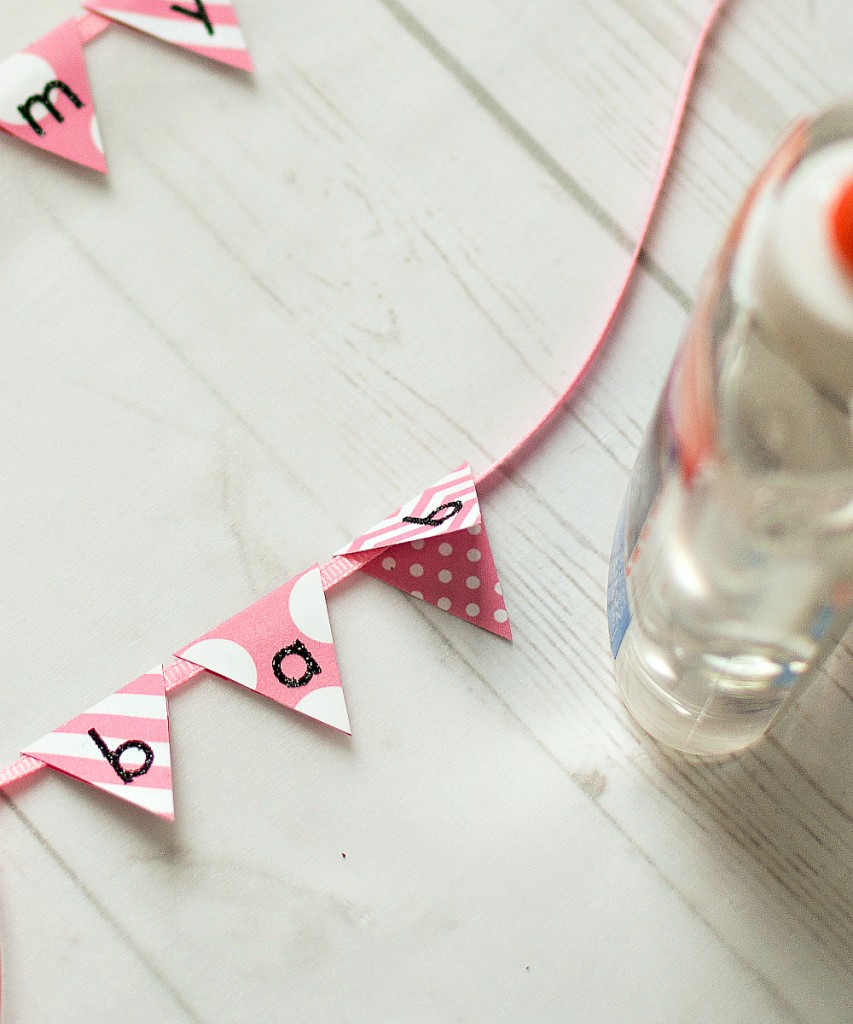 And tied the mini banners to the skewers.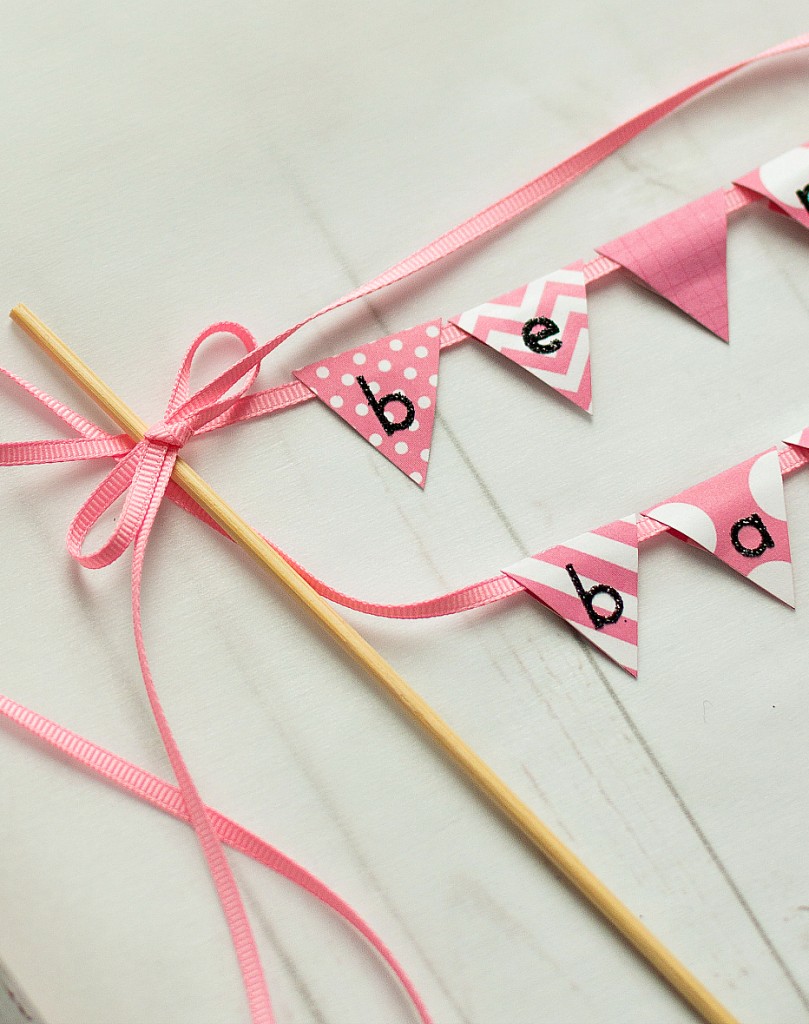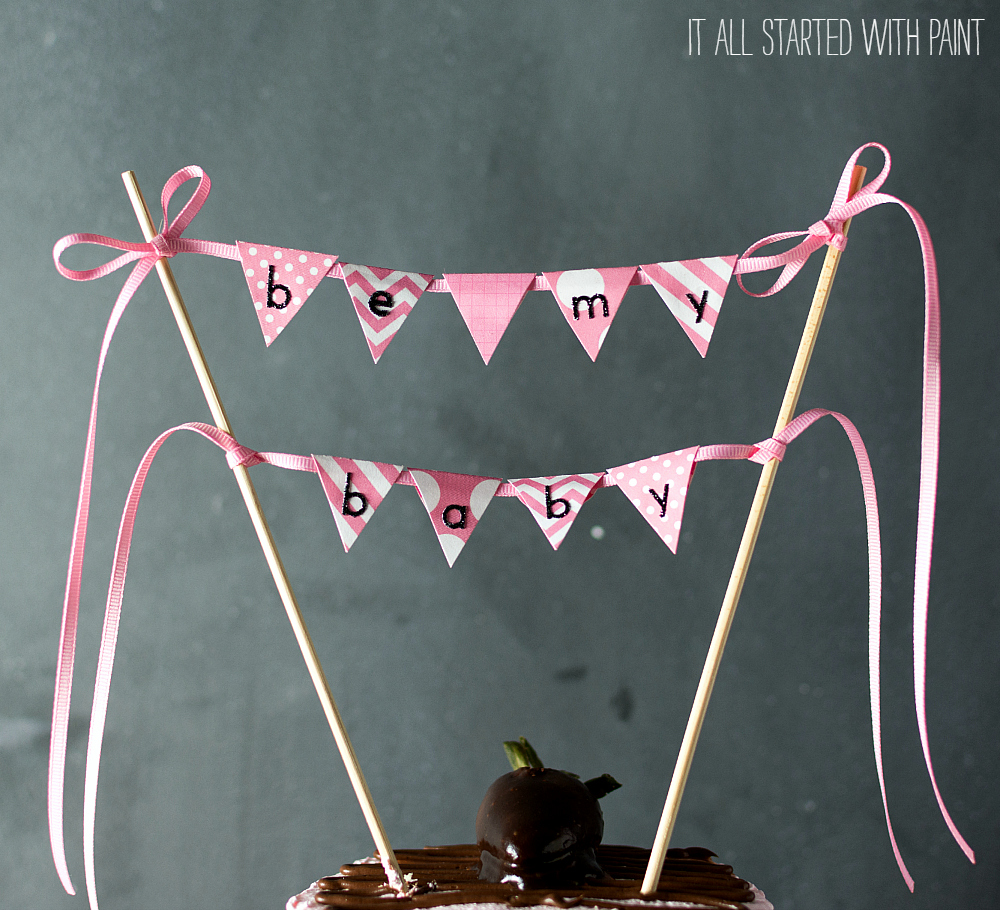 Voila!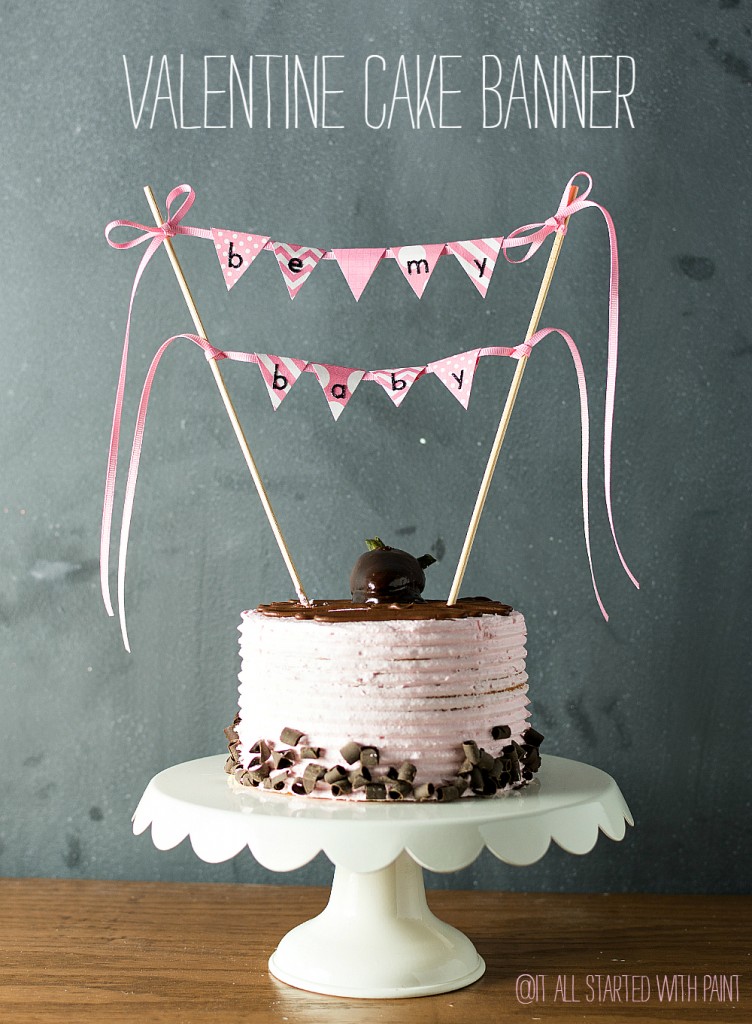 Speaking of my being a regular-modern-day-Norm kind of person, I've joined up with some new blogging friends for a regular "Inspired by …" monthly series. We'll switch it up each month, pulling inspiration from upcoming holidays or design styles or colors or seasons. This first month our focus is on Valentine's Day …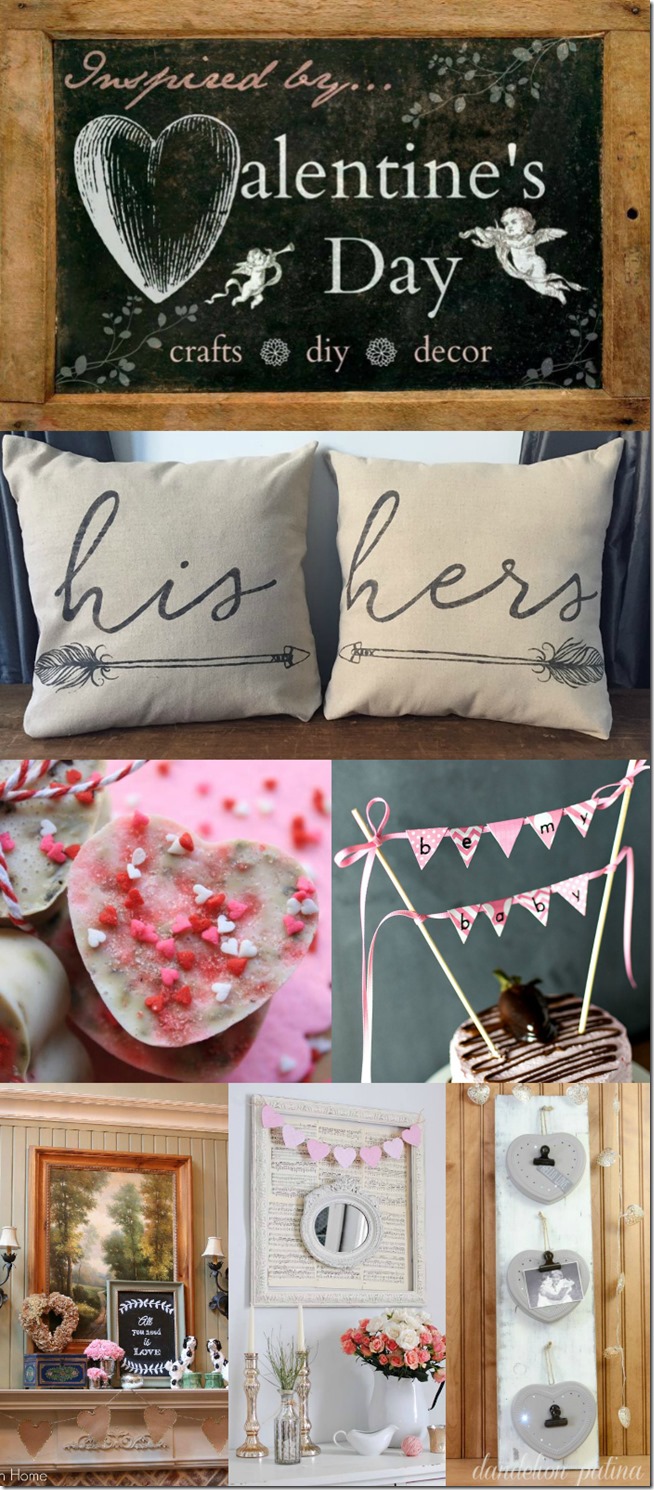 His & Her Pillows at Snazzy Little Things
Valentine's Soap by The Everyday Home
Cake Banner by It All Started With Paint
Valentine's Day Mantel by Our Southern Home
Valentine's Day Vignette by Town and Country Living
Love Marquee Photo Holder by Dandelion Patina
Be sure to click on the links above to check out more Valentine's Day inspiration!
🙂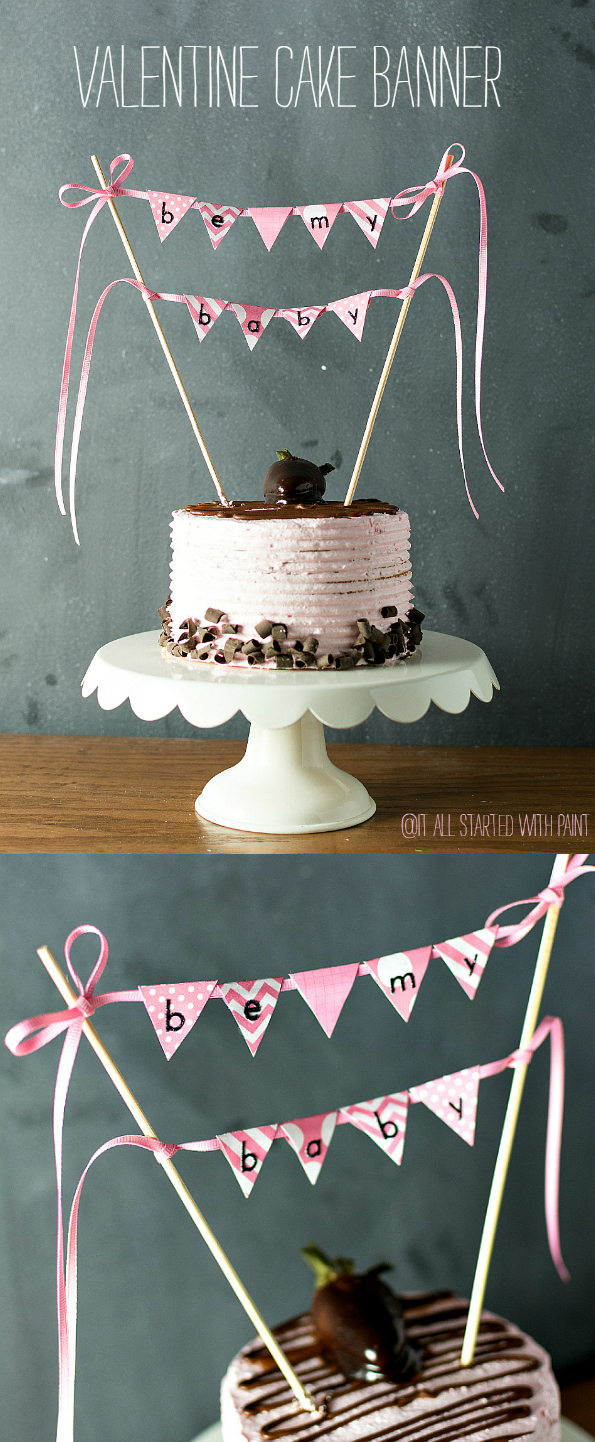 You Might Also Like: