This is a sponsored post written by me on behalf of Duck Brand®. All opinions are 100% mine.
Candy Cane Christmas Bunting – Duck Tape Holiday Crafts.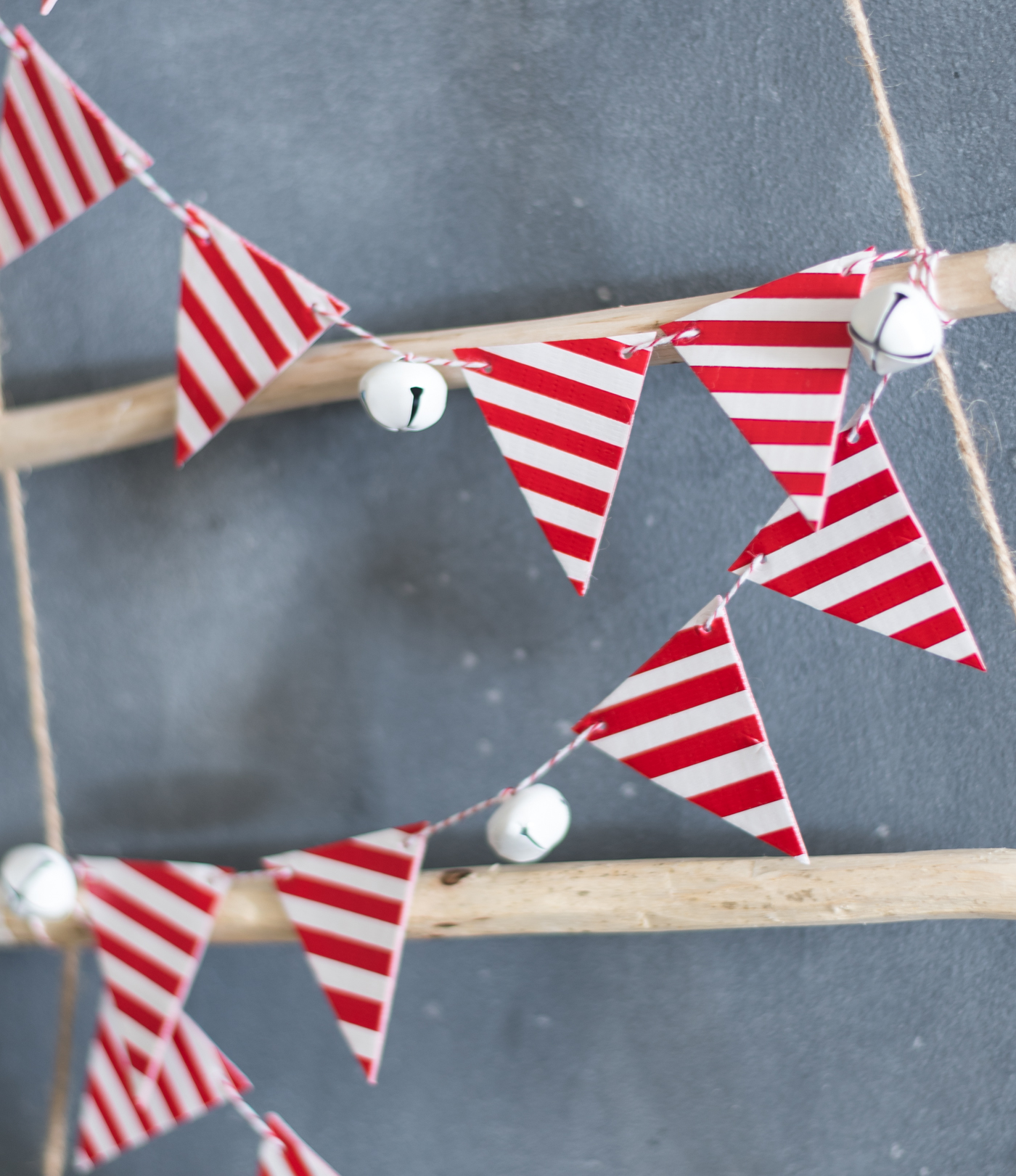 Once upon a time my Christmas decorating "theme" was all about the Santas.
And not just any old Santas. Well, actually, that's not true. Because it was all about old Santas. As in Ye Olde Santas. You know the ones with the long beards and muted colored long coats. Polar opposite of the holly-jolly-red-faced-bright-red-coated North Pole Santas you encounter at the mall.
As an aside, my apologies if I've shared a version of this story before. I am getting old, after all. And my children like to point out that I sometimes (okay, often) repeat myself. 😉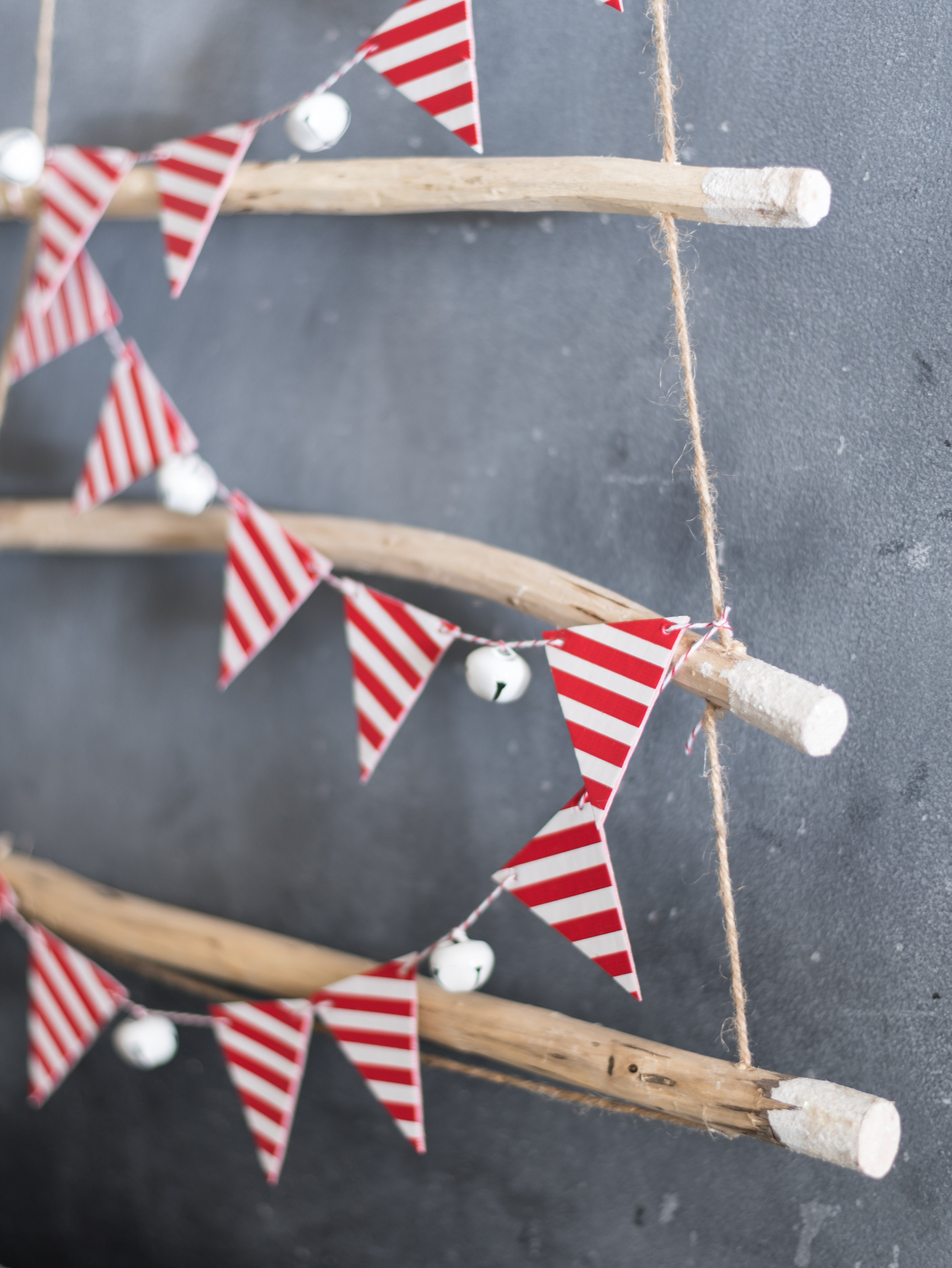 But back to the Ye Olde Santas.
They started showing up in my decor when we first moved into this house. I was greatly influenced by a store that no longer exists called the Great Ace. It was a mix of hardware and decor and furniture. And each holiday season they would put up a forest of themed trees …
and the Ye Olde Santa themed tree called my name.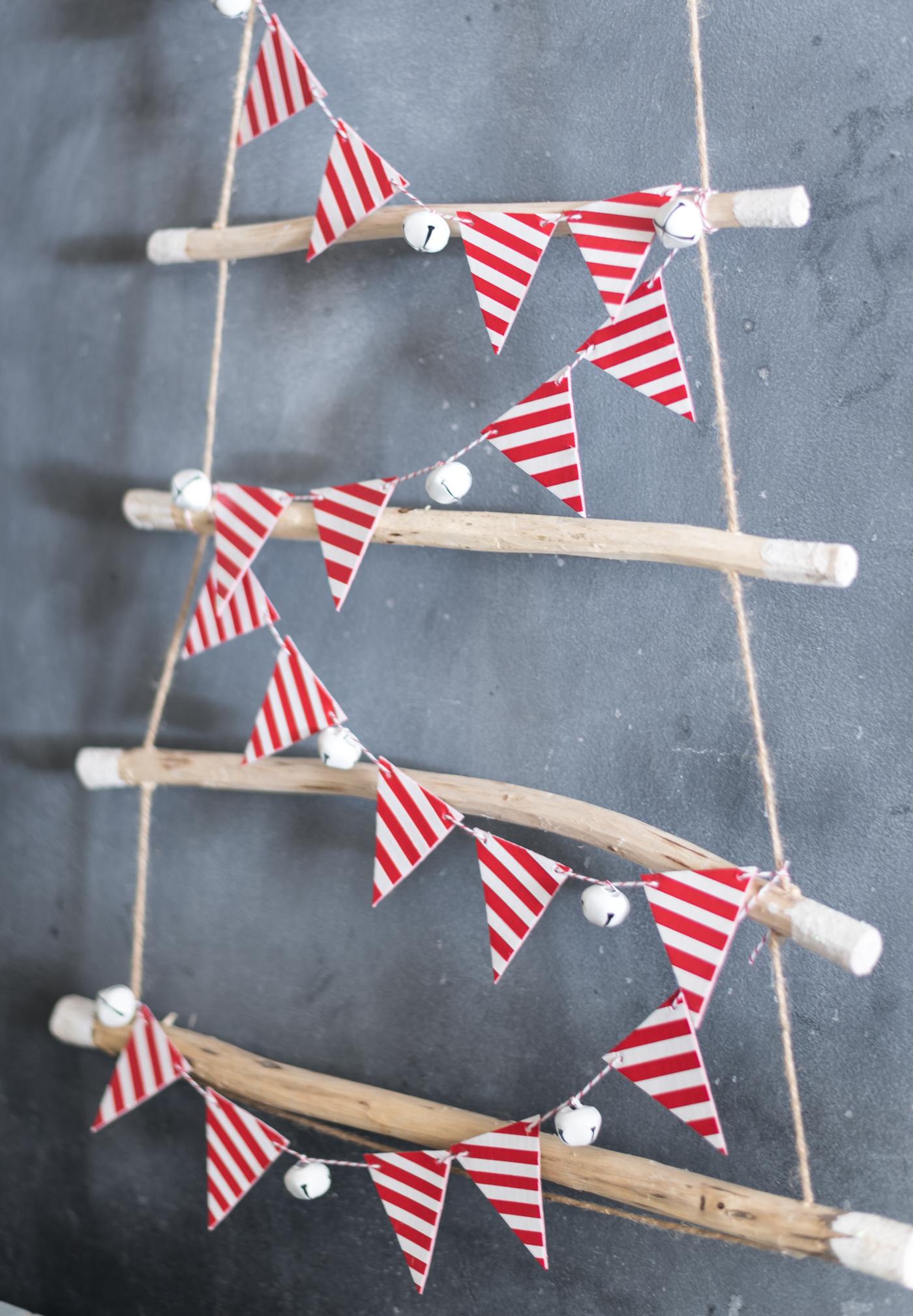 And for many years thereafter, my collection grew. I would pick a few new Santas each year. And family and friends would gift me with Ye Olde Santas to add to my collection.
But as with most things, with the passing of time my Christmas decor tastes and preferences changed. My affection for Ye Olde Santas waned …
as I found myself drawn to trees. Little trees. Big trees. Medium sized trees. Trees, trees, trees.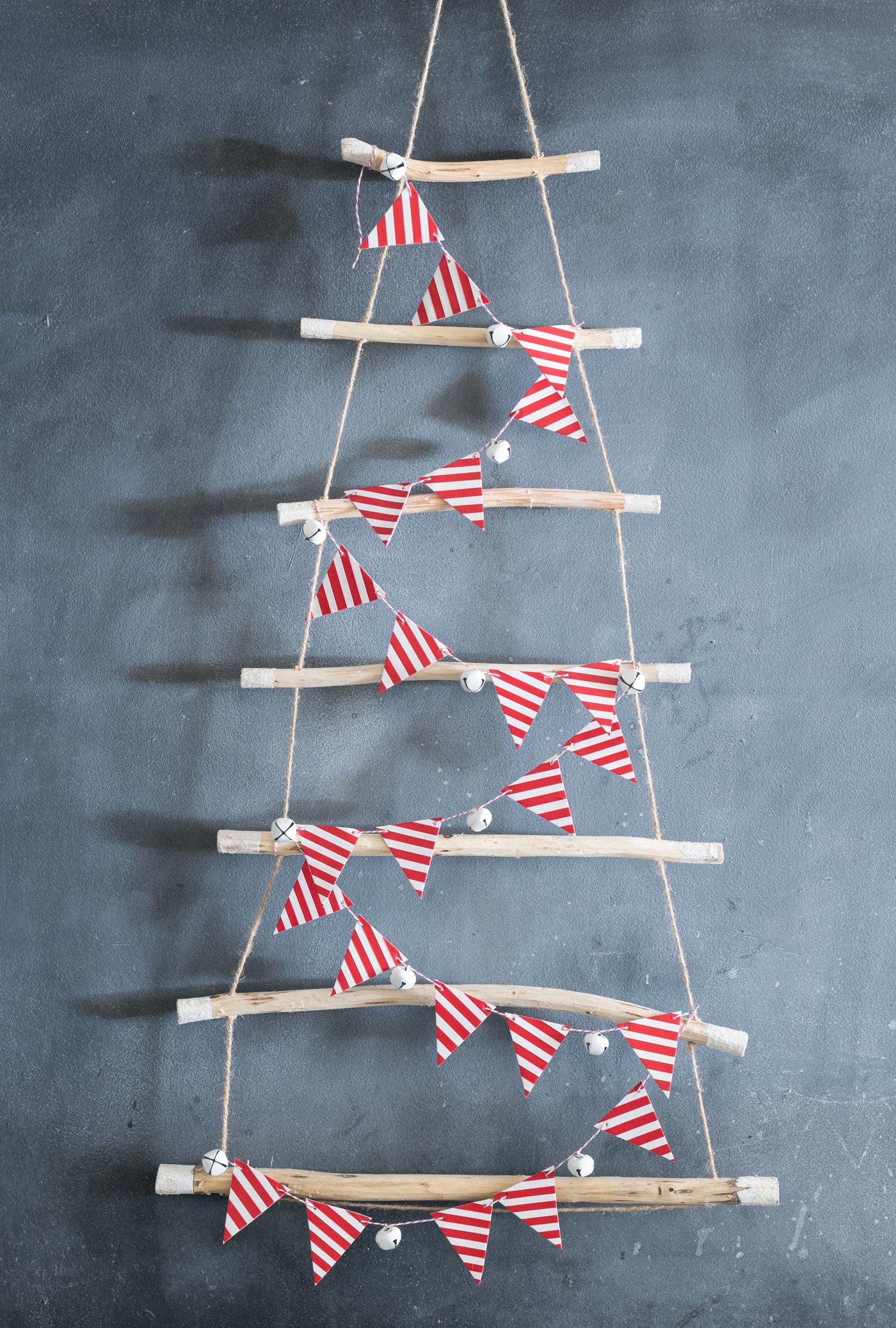 I found this twig and jute tree at Target and scooped it up right away. I had no idea where it would go. I had no idea how large it actually was (I didn't unfurl the full tree in the store). I just know I needed this twig and jute tree in my holiday home.
After trying it out in a few spots, I eventually decided to hang it on the chalkboard wall in the kitchen. When I stepped back to admire my new medium-sized tree addition to my holiday decor, I thought it needed a little sumpin sumpin.
So I pulled out the colorful holiday Duck® brand duct tape …
How To Make Candy Cane Christmas Bunting with Duck Tape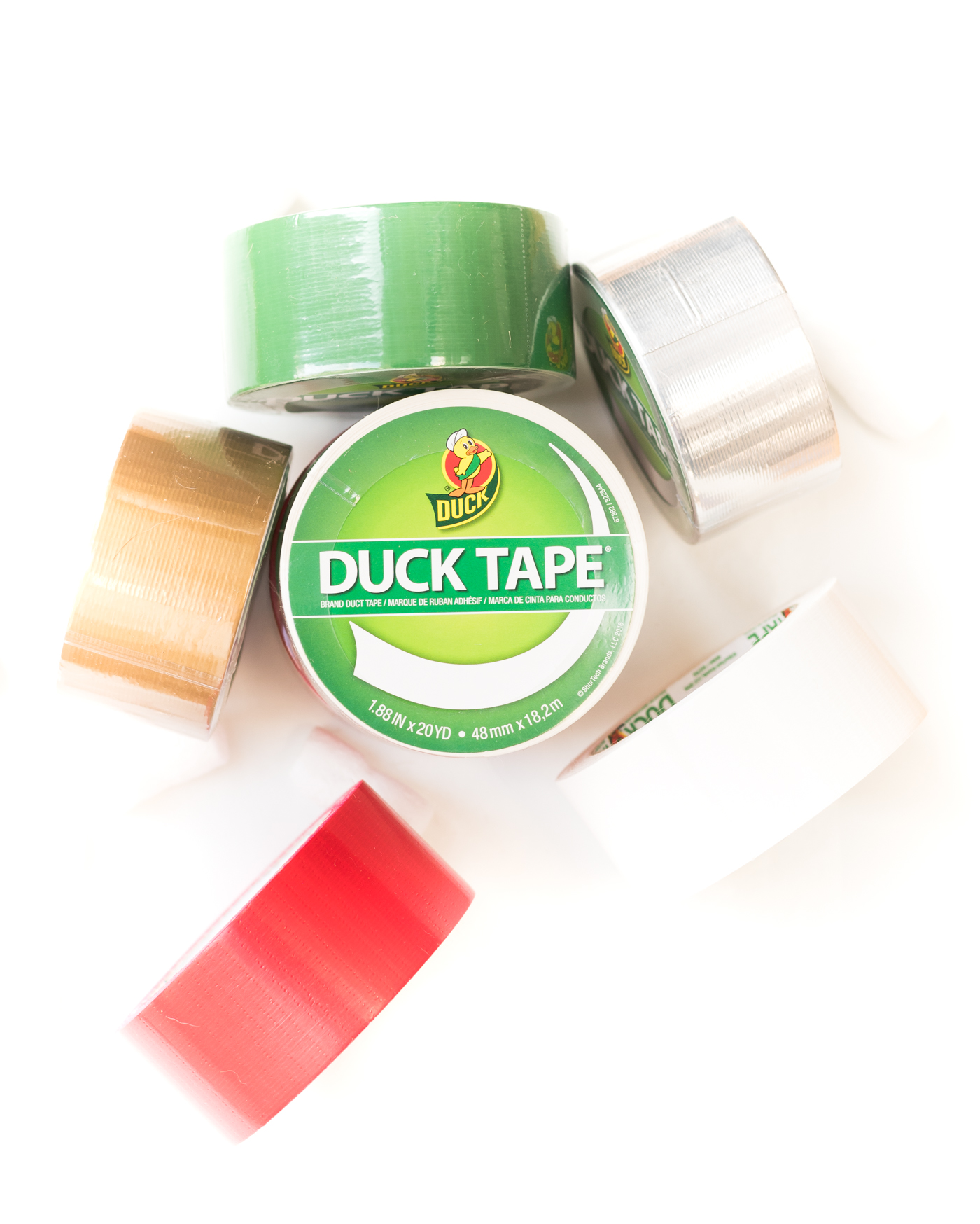 Materials
Color Duck Tape® in red & white
8 1/2 x 11 sheet of paper
White jingle bells
Small hole punch
Red & white baker's twine
Embroidery needle
Scissors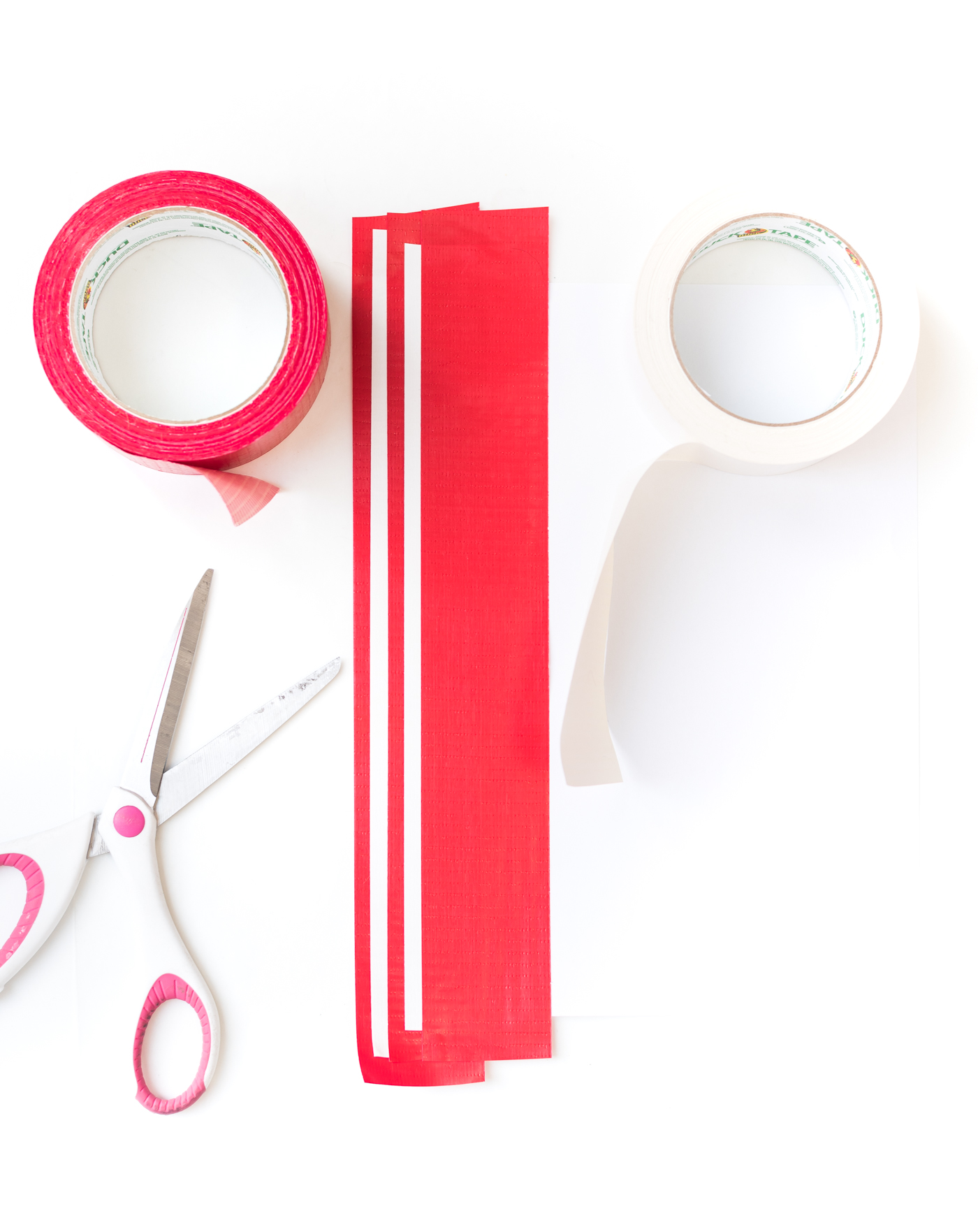 Tape alternating strips of red and white Duck Tape to the 8 1/2 x 11 sheet of paper. I eyeballed the spacing … but turns my eyeballs eyeballed 1/4″ stripes.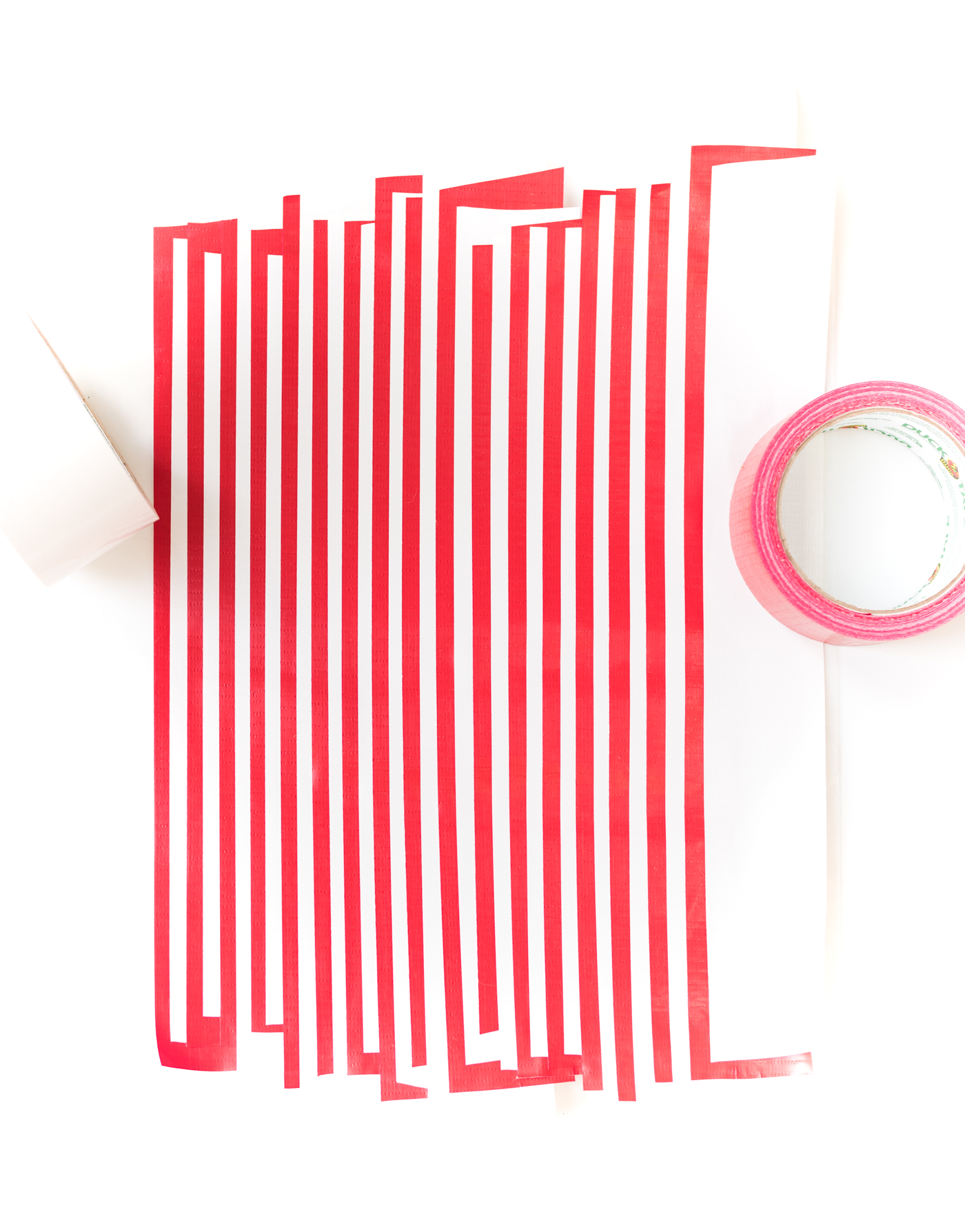 Continue until you fill the page.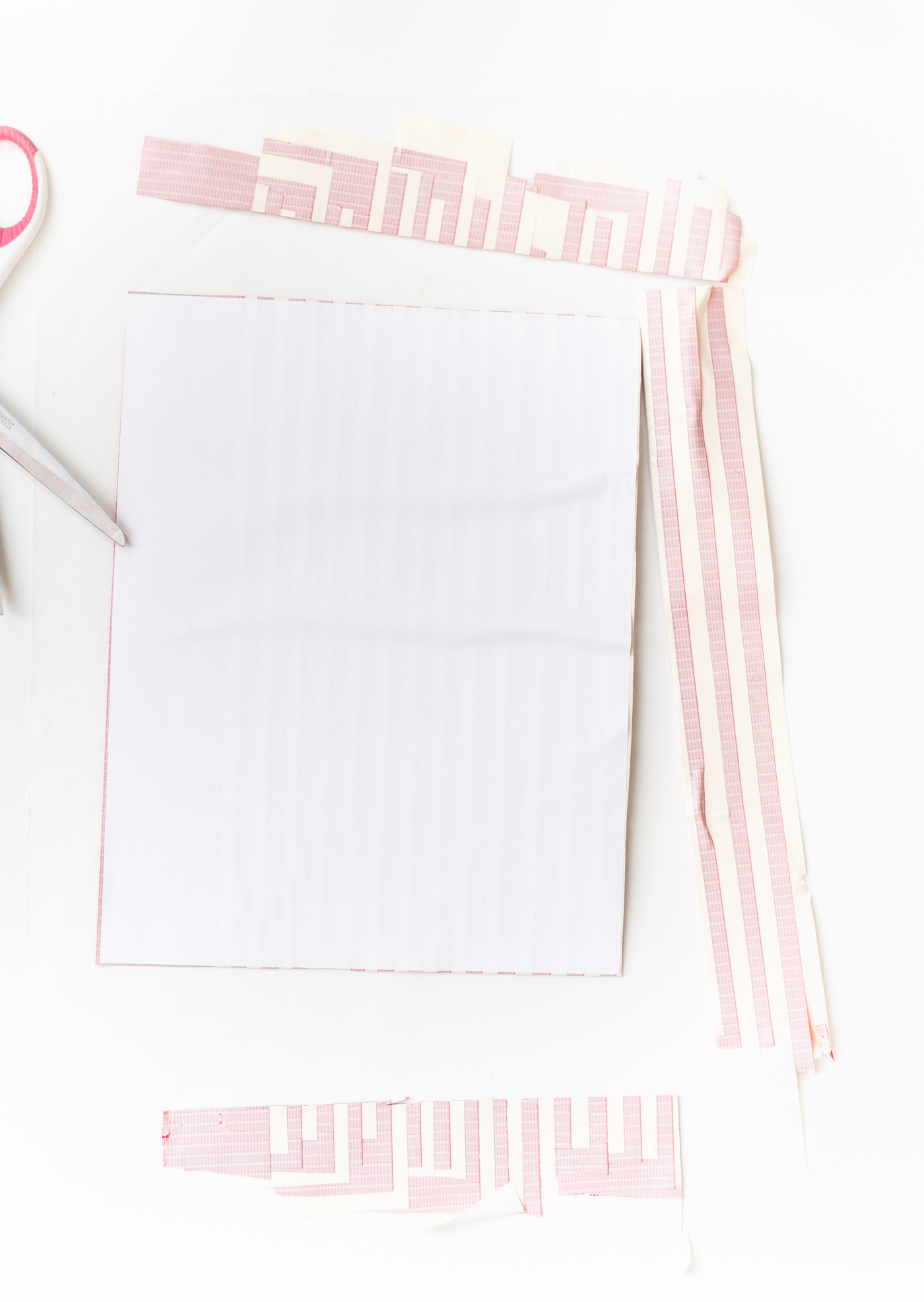 Turn over and trim away the excess.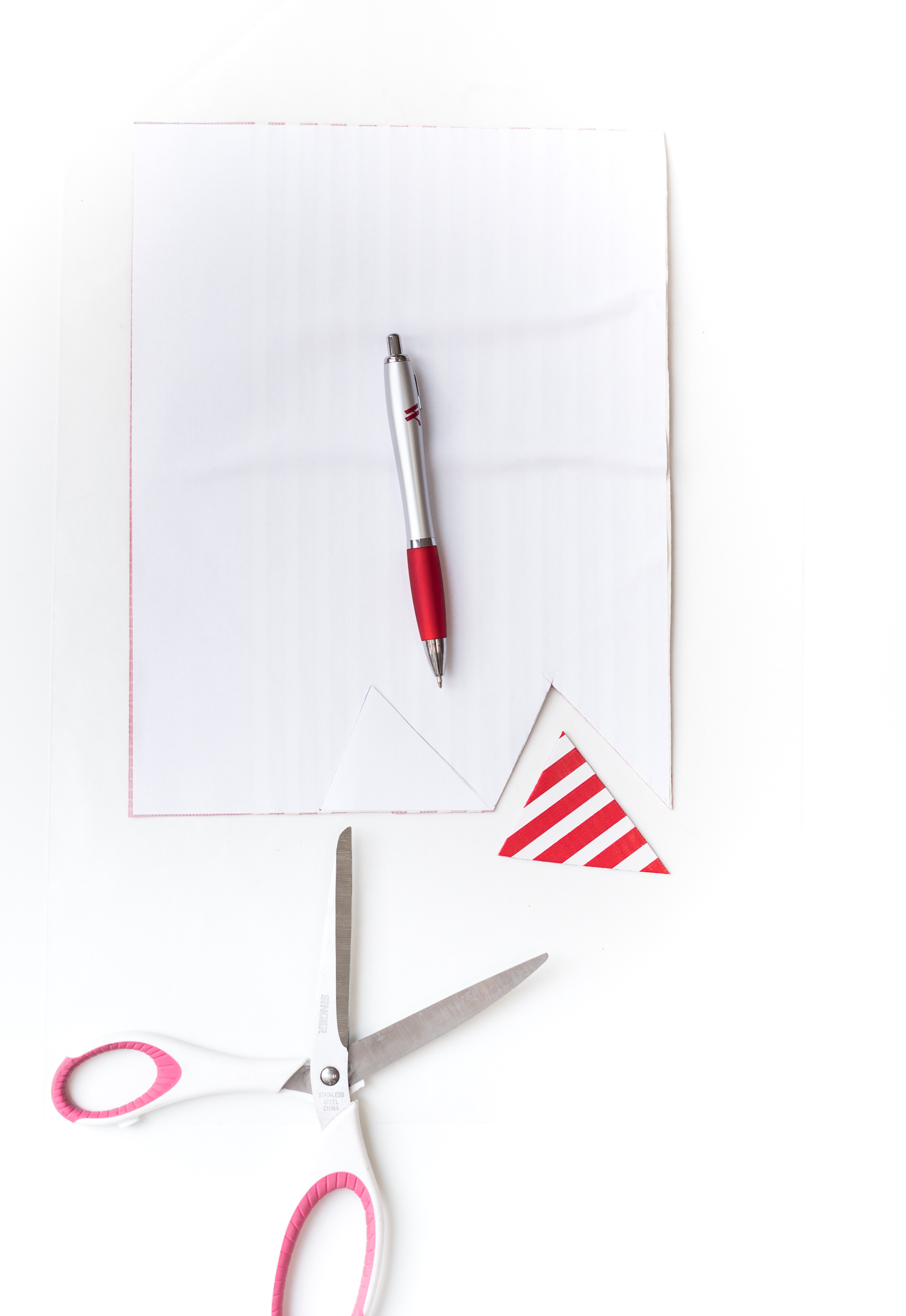 Trace triangles on paper side and cut out (mine measure 2 1/2″ in length x 2 1/4″ top width).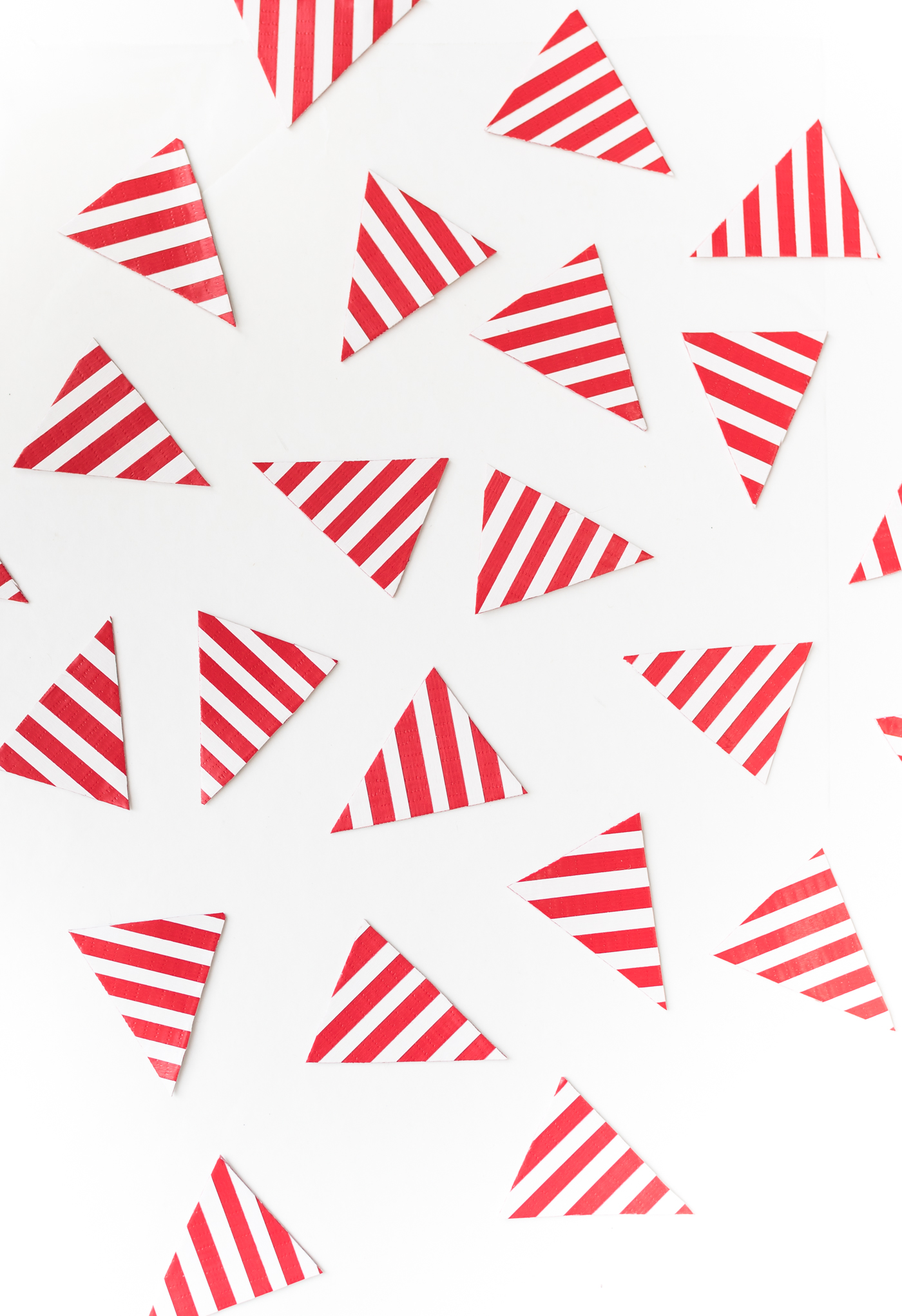 One 8 1/2″ x 11″ sheet of paper produced 24 triangles.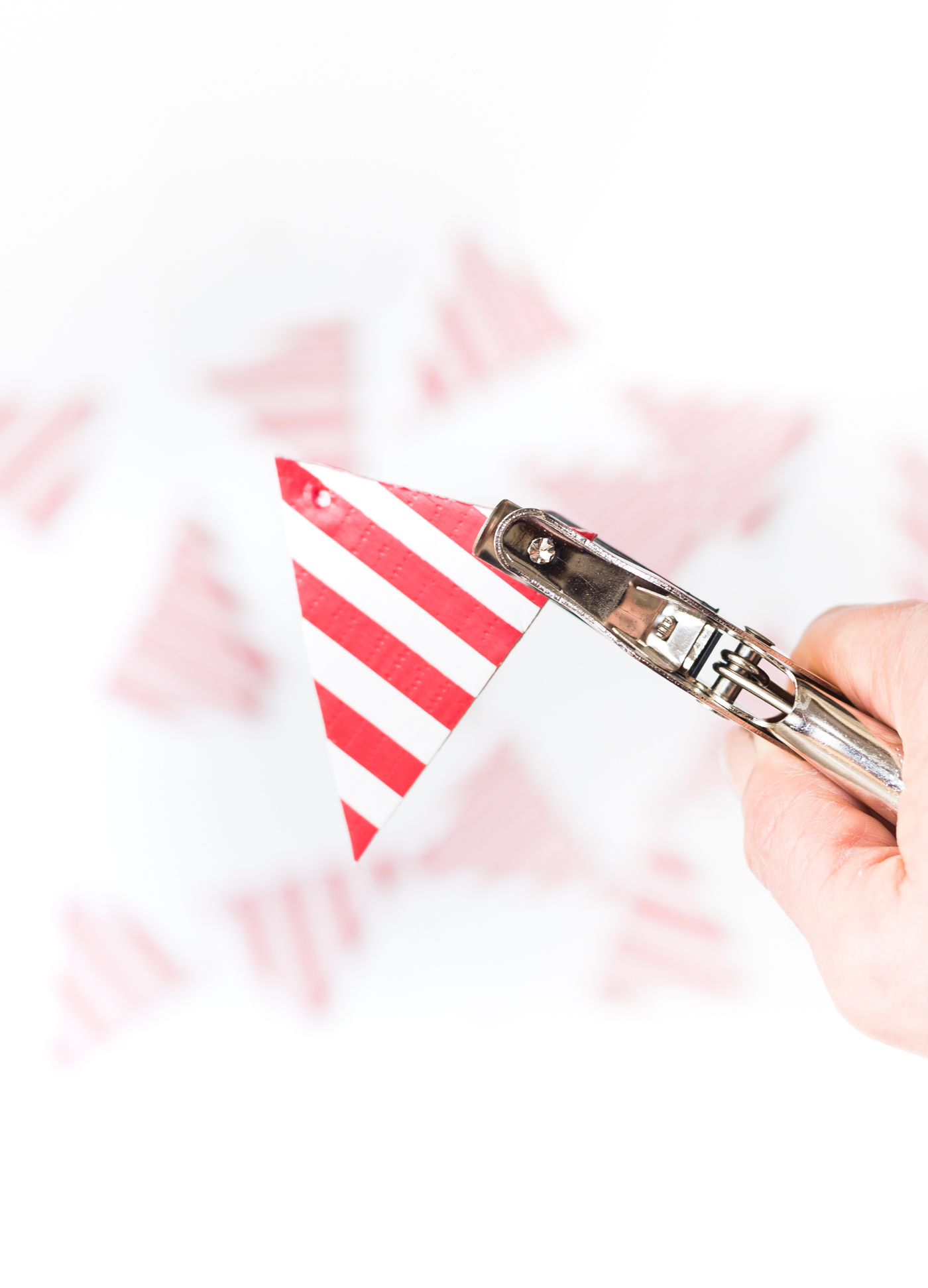 Using a small hole punch, create holes at two ends of top of triangle.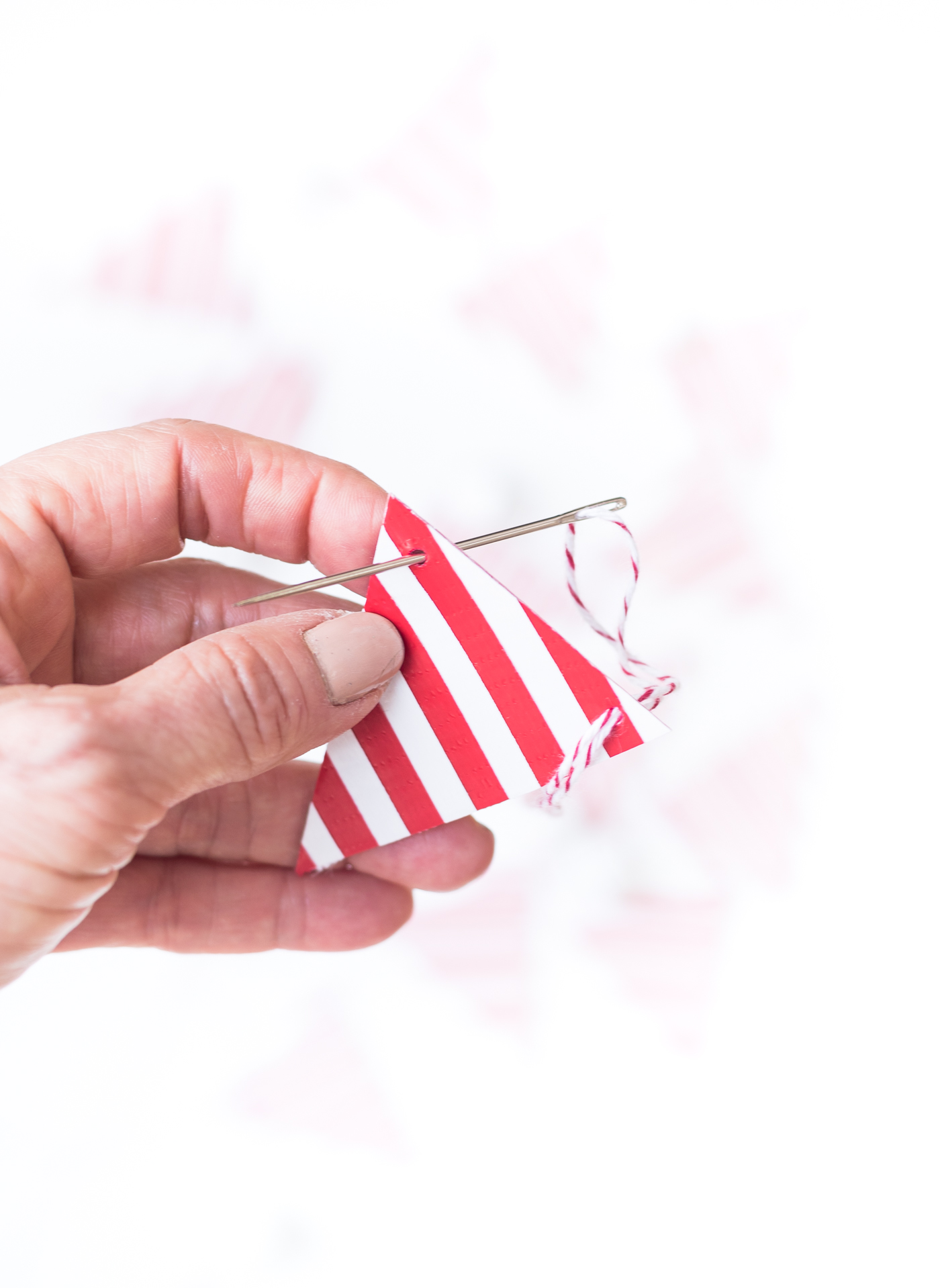 Thread baker's twine through embroidery needle and thread together triangles (I added a white jingle bell after every two triangles). I did tie a knot for the jingle bells to stay in place, but no need to do that for each triangle. You can just move them around where you want them and they'll stay in place.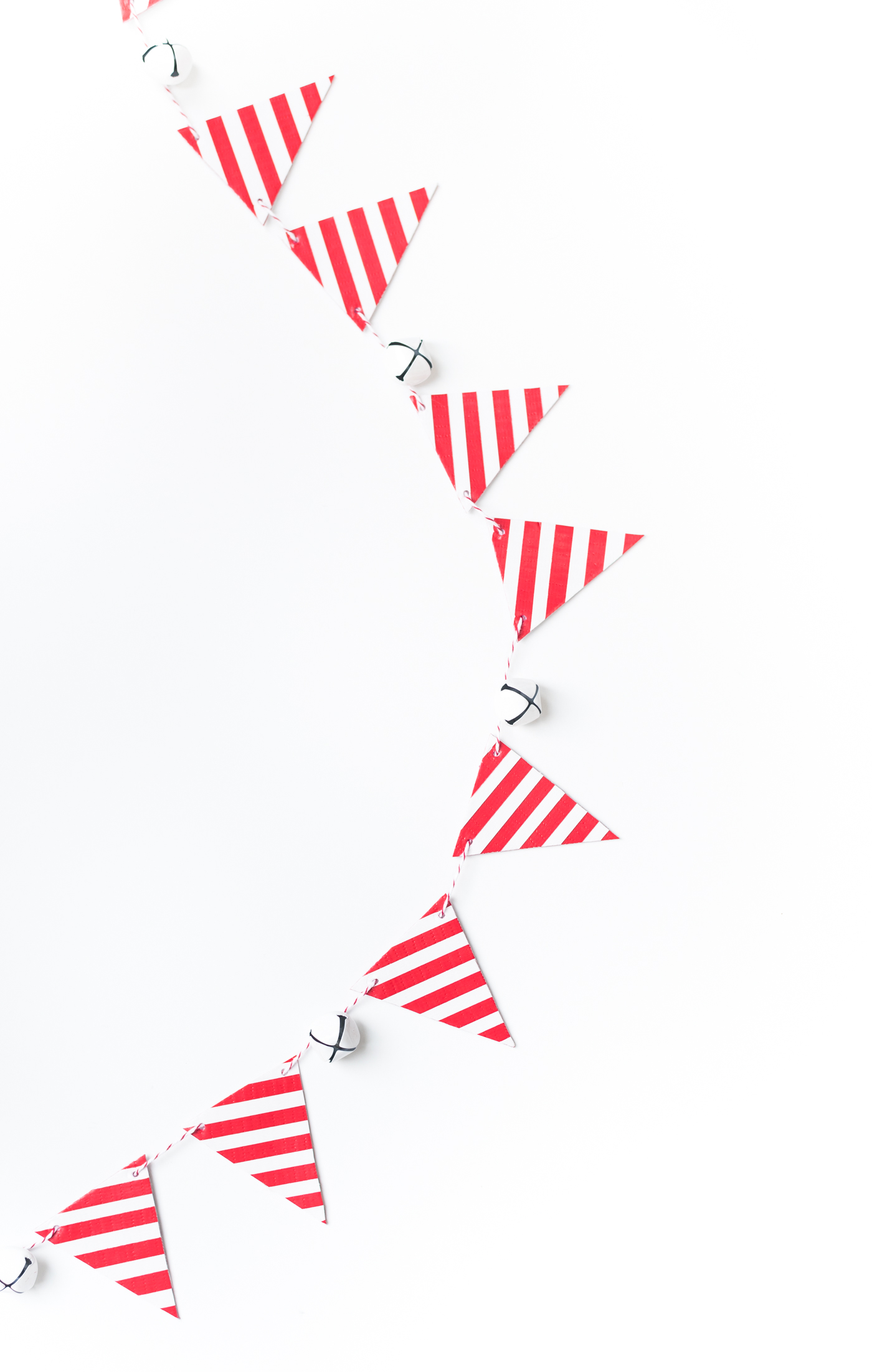 And hang …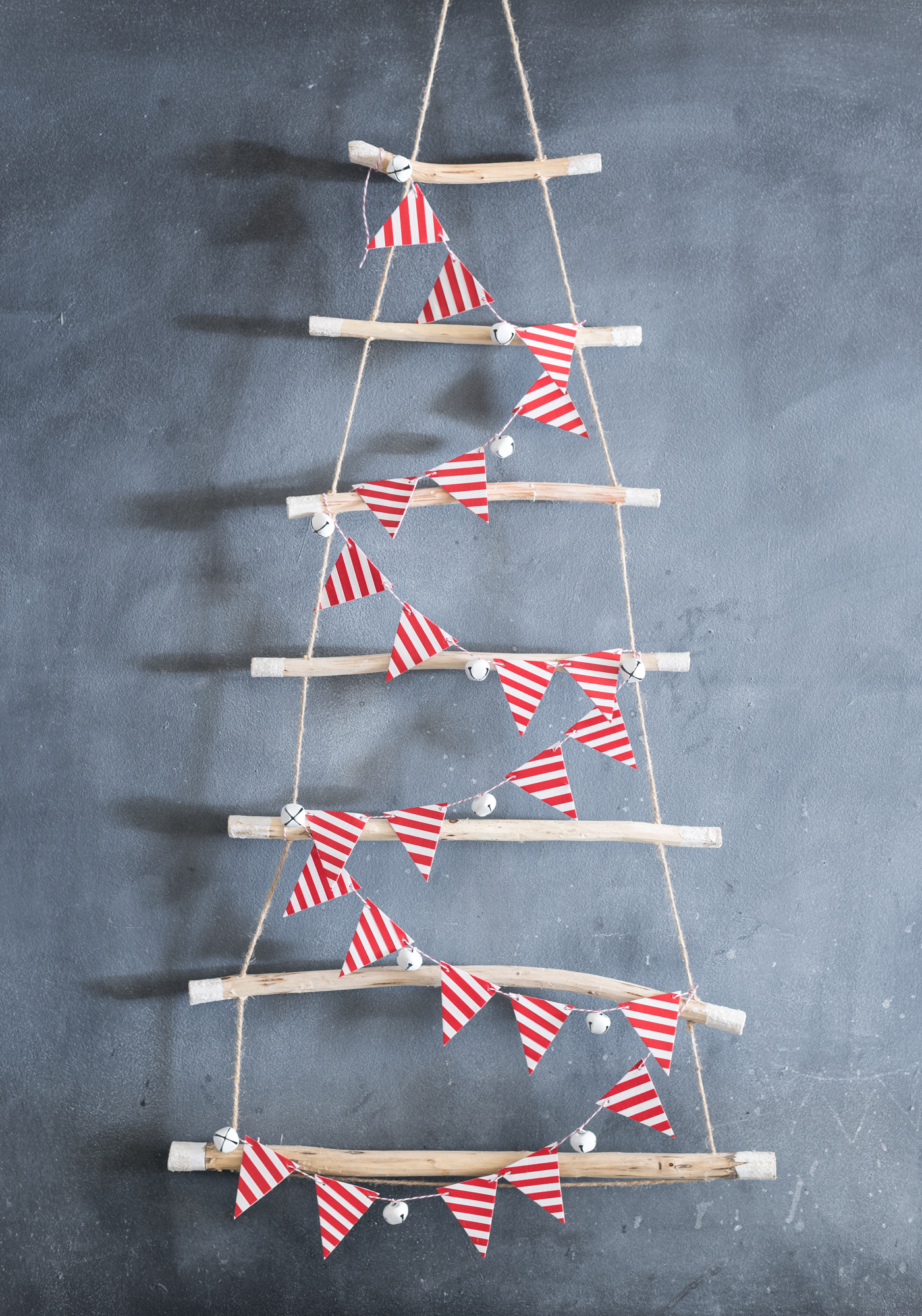 One tree done, ten more to go. 😉
Oh, and this candy cane bunting looks cute on the big tree too …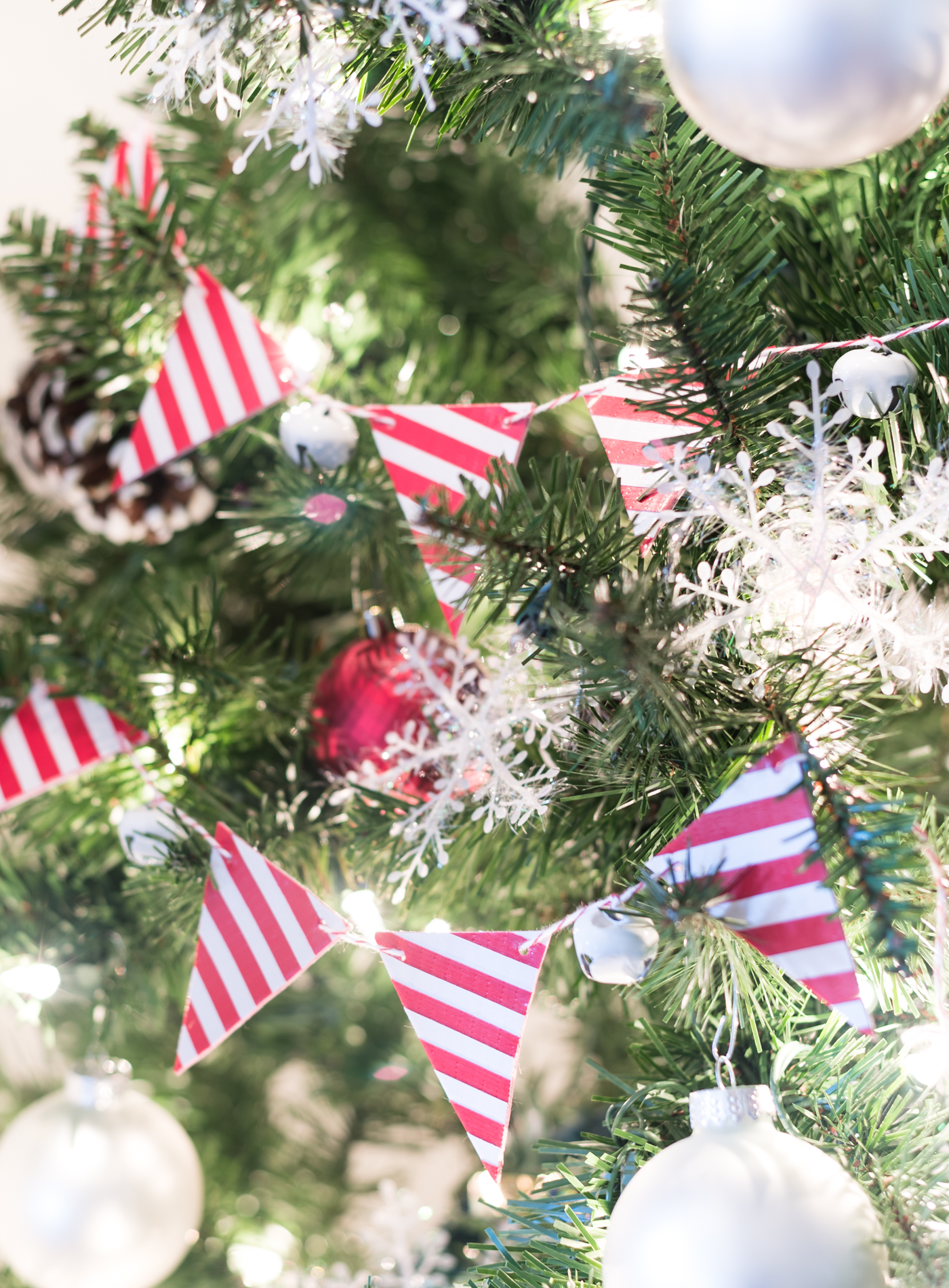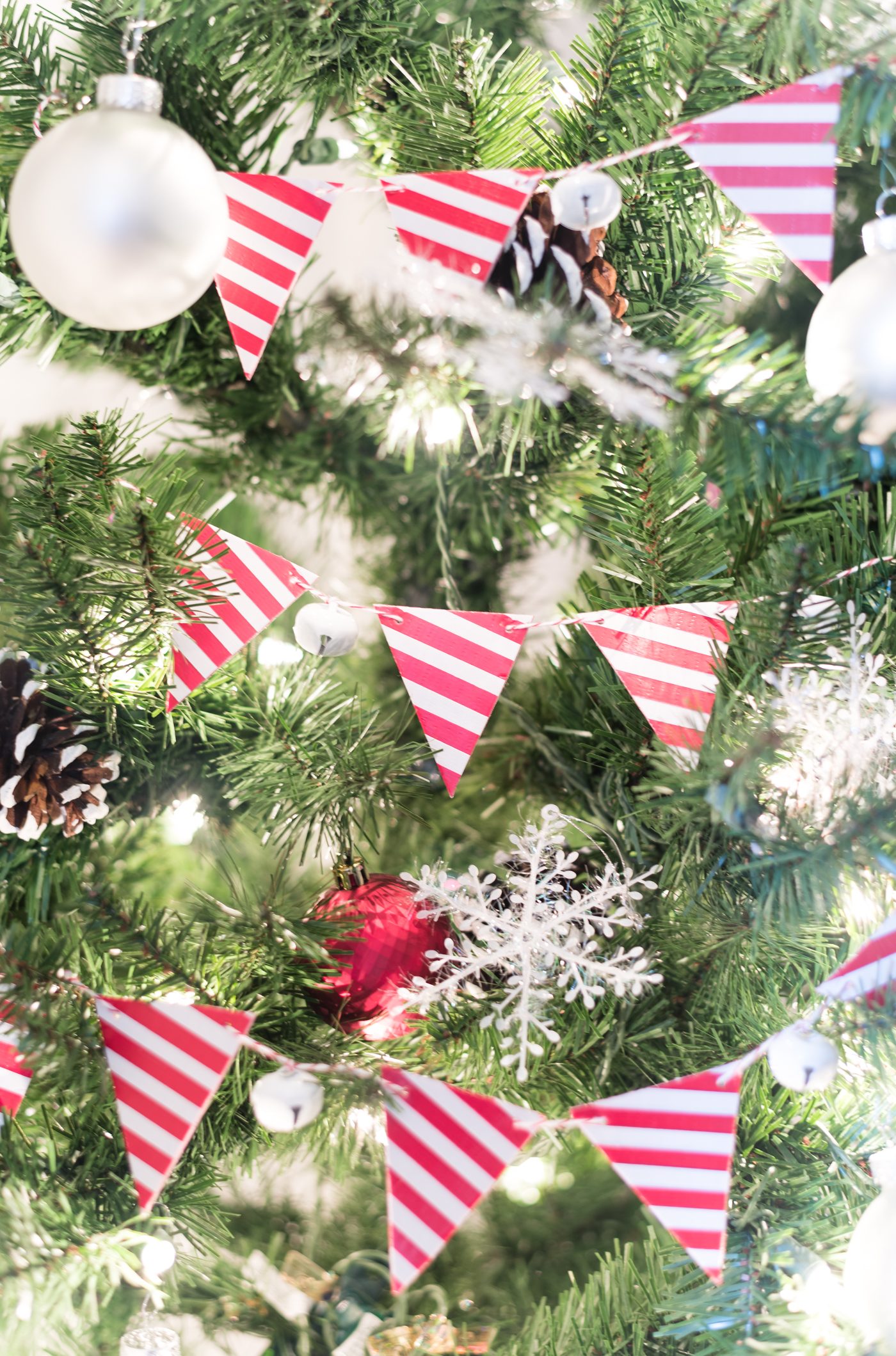 And since it's made with Duck® brand duct tape, this bunting is durable enough touse it year-after-year on my little, medium and big trees!
Pin It!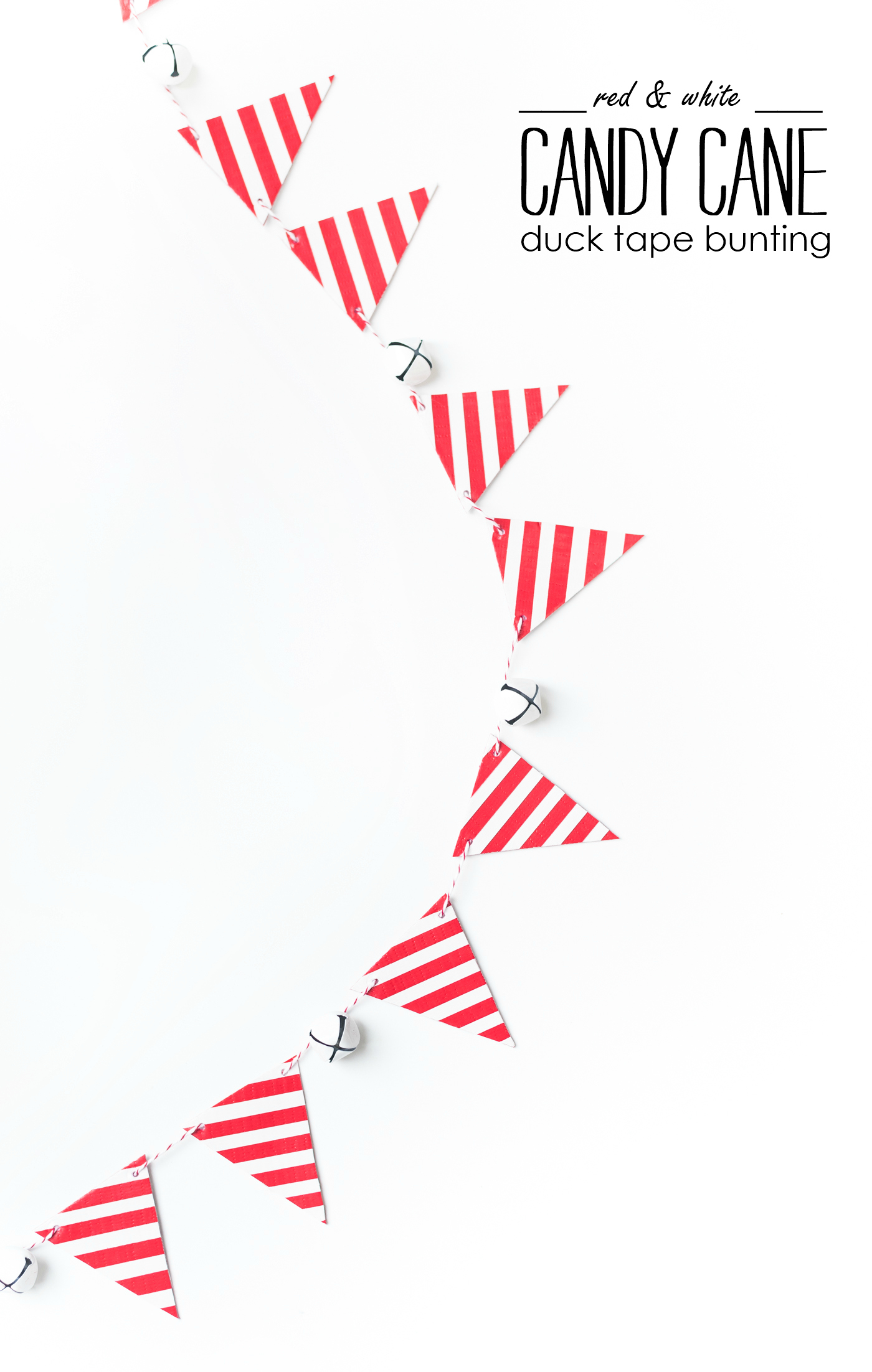 Check out my other Duck Tape holiday craft ideas: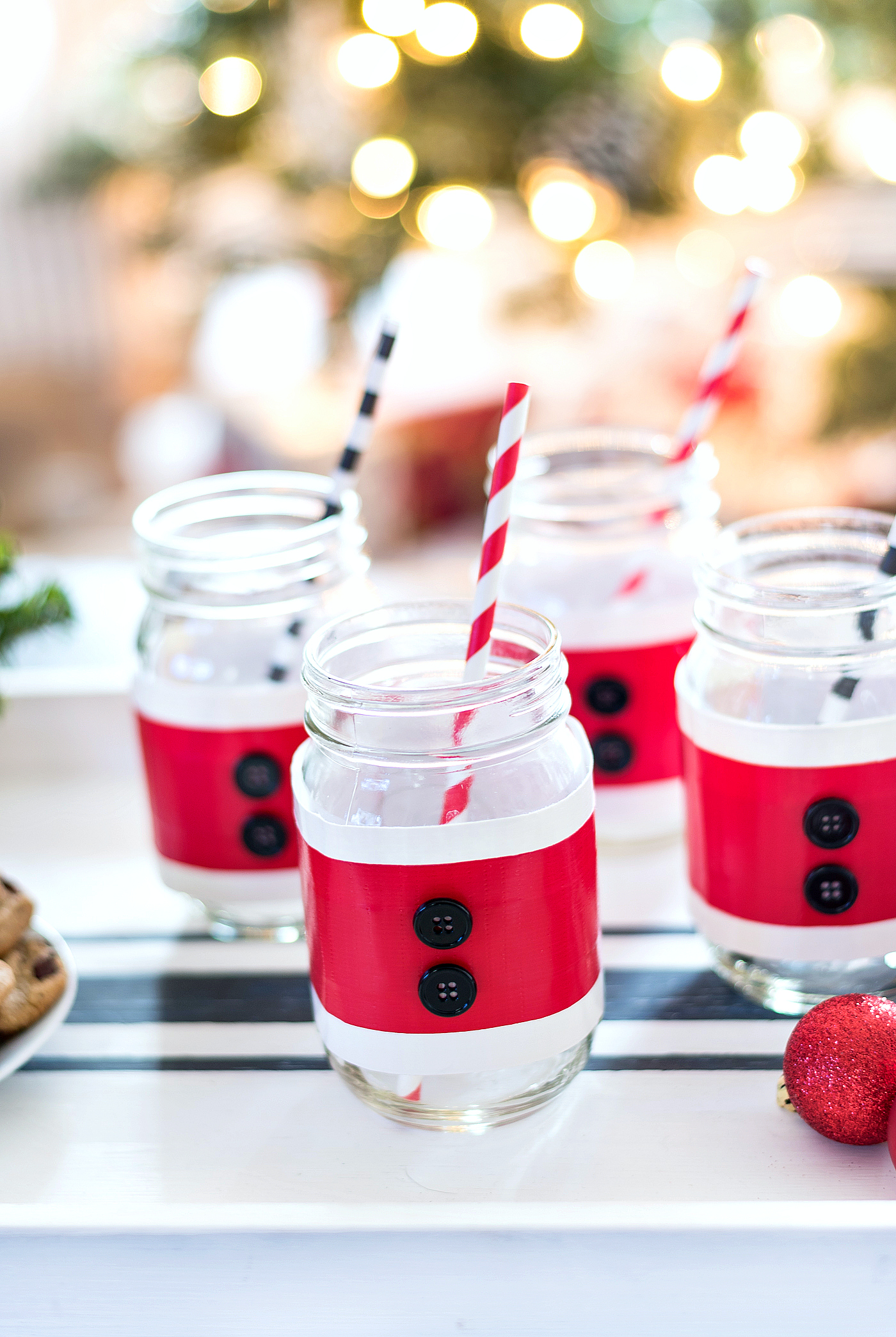 Santa Suit Duck Tape Mason Jar Cozy @Mason Jar Crafts Love blog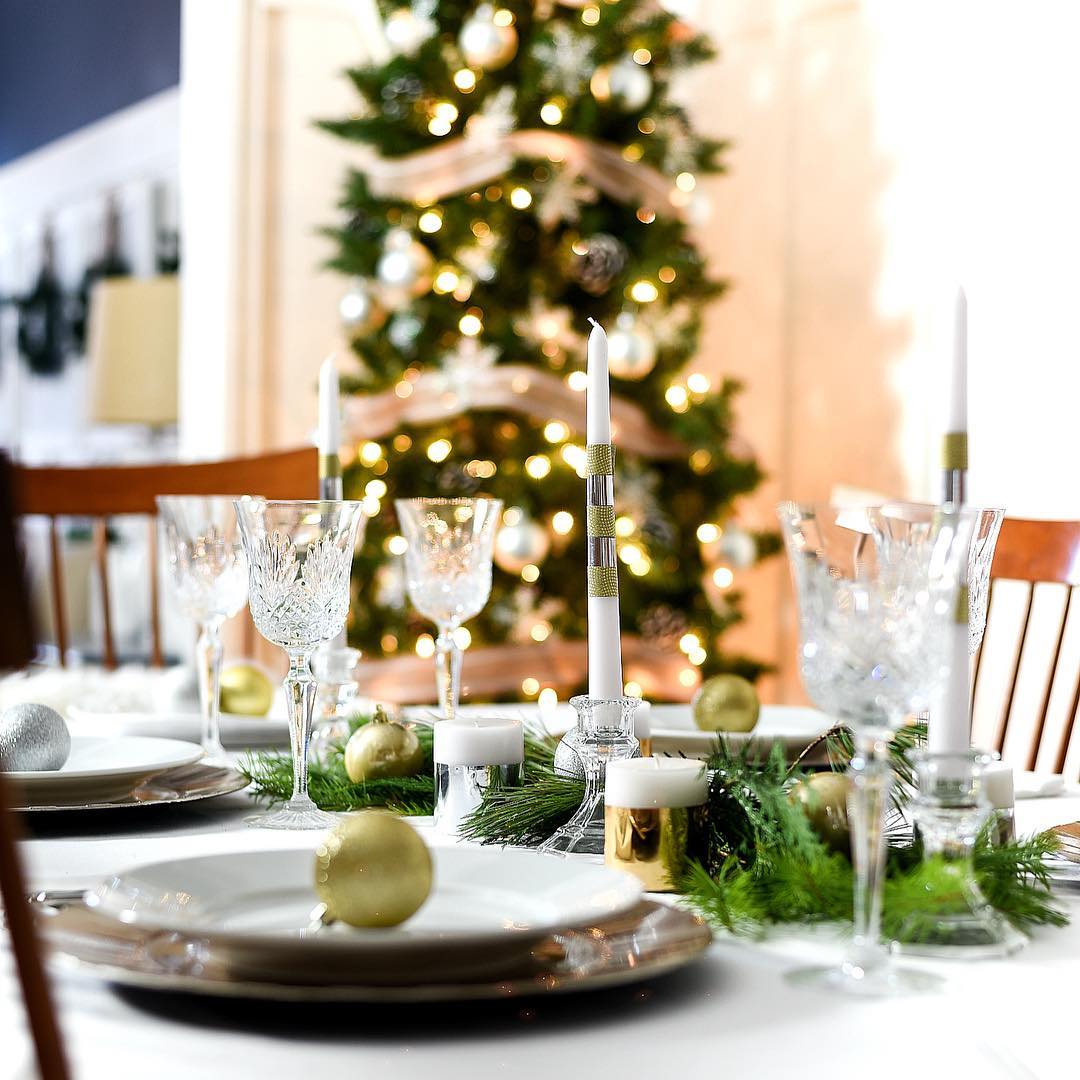 Duck Tape Silver & Gold Candle Holiday Centerpiece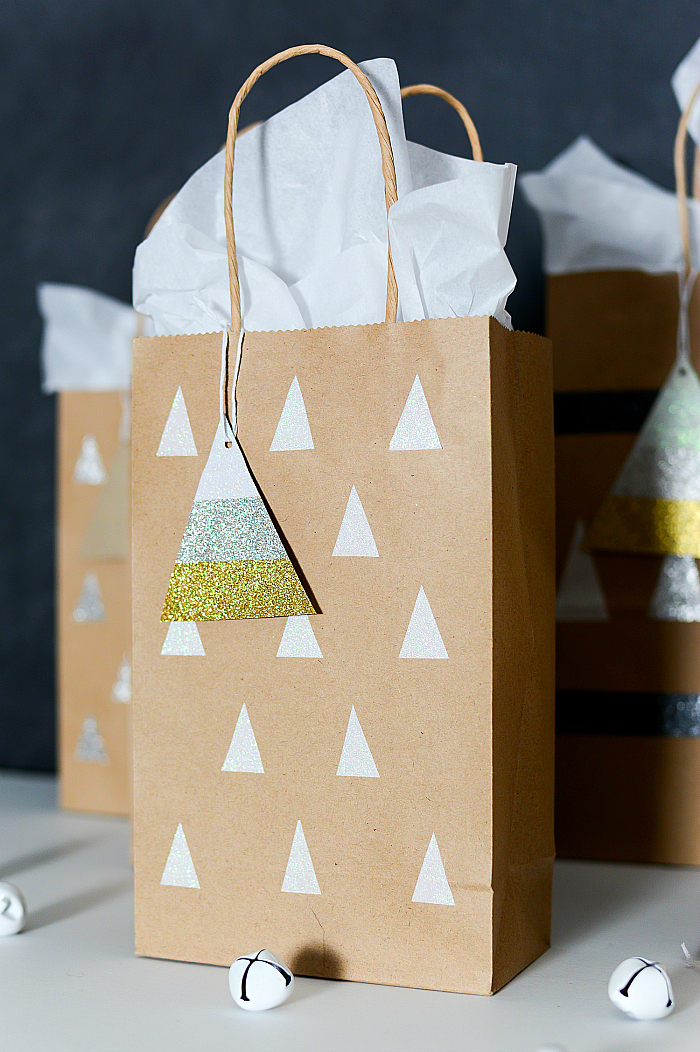 Duck Tape Gift Bags & Tags