Easy tutorial on how to make ceramic-look vases using paint and thrift store vases. Create a faux West Elm-inspired milk glass look collection.
There are times when I long for the days when my family was blissfully unaware of the blog …
or,if not fully unaware, disinterested.
Those were carefree times. When I could tool around the house arranging and rearranging pillows and accessories unnoticed. When I could set up craft projects on the dining room table and they would walk by without a second glance
… or heckling.
But now? Now they're on high alert.
So when I walked in the back door carrying a crate of mason jars last weekend, I was greeted with, "Not more mason jars, mom!"
Quickly followed by a panicked, "MORE mason jars?" from my husband, as he ascended the stairs from the basement.
Yeah, yeah. My mason jar projects have worn thin. Even my family is bored …
So after four weeks of mason jars, I'm making a huge departure and venturing into vases and a West Elm knock-off and a dollar store project. All wrapped up into one easy-to-make package …
How To Make Ceramic-Look Vases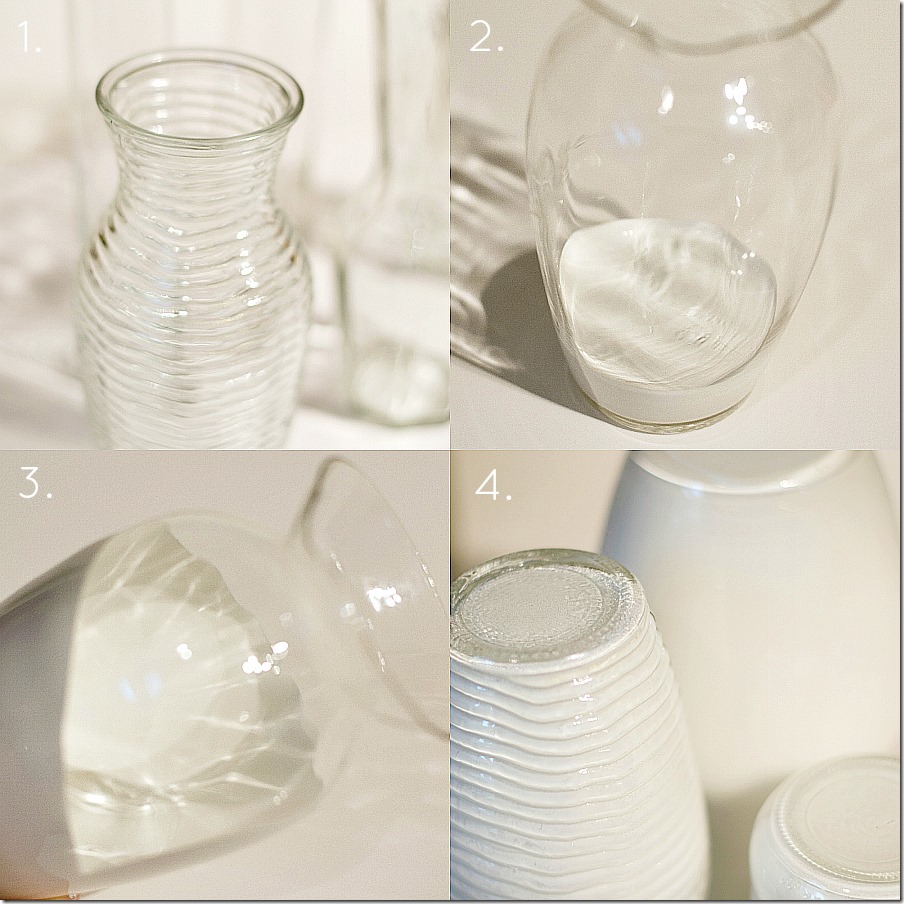 1. Start with an assortment of dollar store vases. I found mine at Dollar Tree.
2. Add some water to acrylic paint and pour into the bottom of the vase.
3. Slowly turn the vase to coat the sides with paint; pour excess out.
4. Turn upside down to dry.
Since you can't use water in these vases, I made tissue paper flowers to add some color …
And now I can't help to wonder if my family will panic the next time I walk in the back door with a West Elm catalogue tucked under my arm and a Dollar Tree bag in my hand …
🙂
You Might Also Like: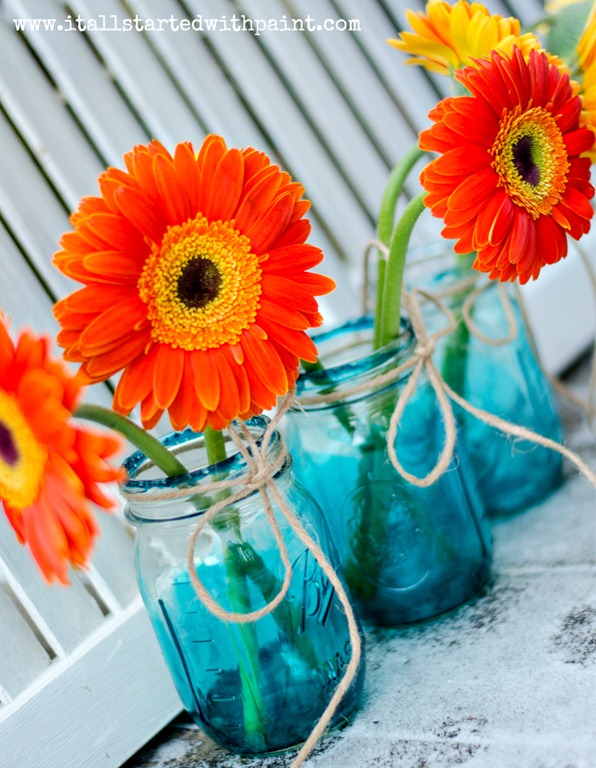 DIY Tinted Mason Jars (click here)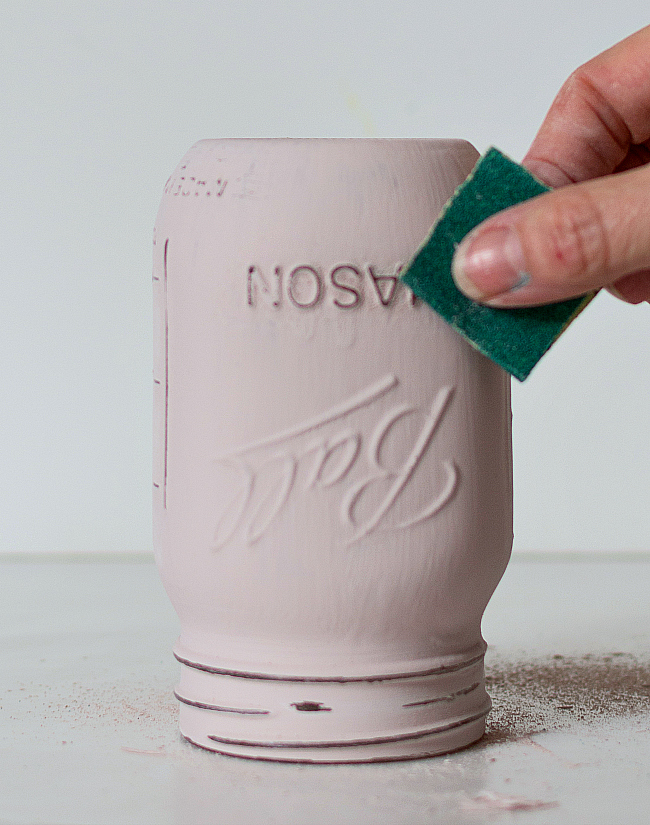 How to Paint & Distress Mason Jars (click here)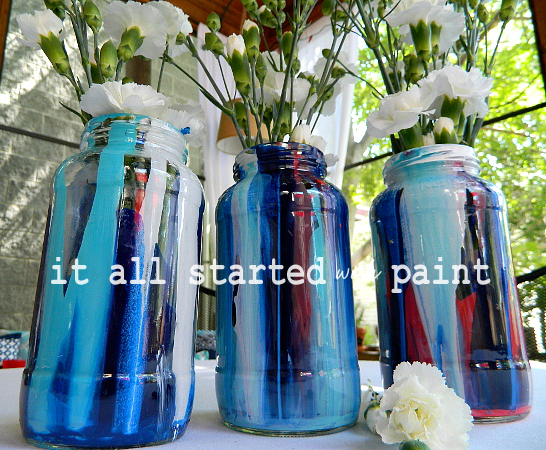 Paint Drip Mason Jars (click here)
Looking for more ideas on dressing up vases and mason jars? Then check out my Mason Jar Project Gallery here …