Some of my greatest ideas come to me while I'm sleeping …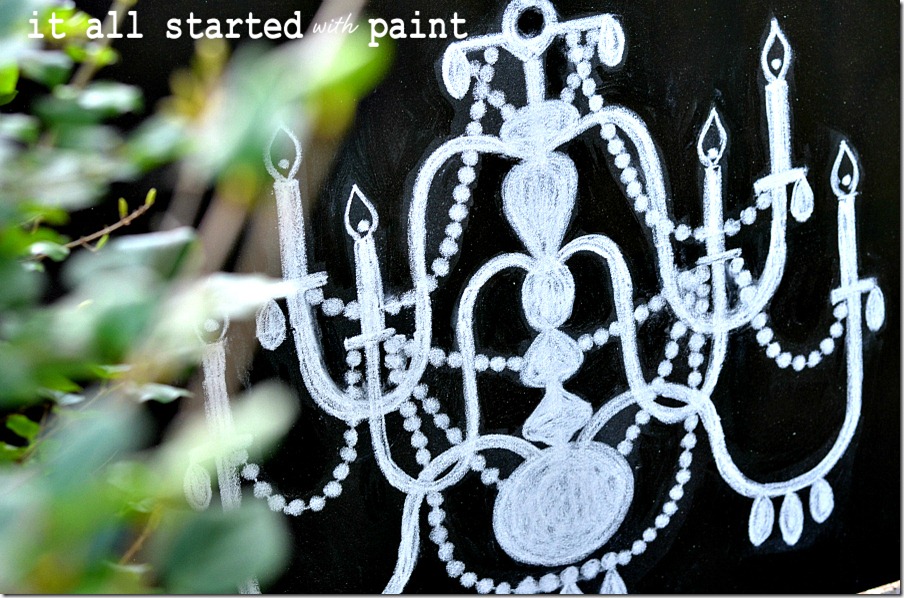 In that twilight time between sleeping and waking …
when my mind is fully relaxed and the stresses of the day slowly slip away.
And those creative-in-my-twilight-dream moments can only be rivaled by the shower …
when my mind lets go and the stresses of the day are washed away.
But today's project came to me neither in my bed nor my bathroom.  It was on the fly.  As in on-the-fly following a series of unfortunate events …
… though thankfully my unfortunate events did not involve orphans or Jim Carey or many misguided and foiled attempts to eliminate said orphans by Jim Carey.
My series of unfortunate events started with a canvas.  A huge 36 x 48 canvas for sale at Michaels.  Positioned at the front of the store.  Screaming at me with a price slashed by 60%.  I couldn't resist.  But it wasn't an impulse buy …
I had a dream.
A dream for artwork in my fingers-crossed-soon-to-be-finished master bedroom remodel.  A large piece of original art that would grace the wall above the closet.
And this wall was not just any wall.  This was the very-first-thing-we-see-in-the-morning-wall … so I wanted it to make a statement.
Now I won't bore you to tears with three paragraphs of unfortunate events.  Let's fast forward to the end …
The end where I spray painted the 36 x 48 canvas with Krylon chalkboard spray paint left over from this project …
The end where, once dry, I decided to try my hand at creating some chalk art in the form of a chandelier inspired by this vinyl …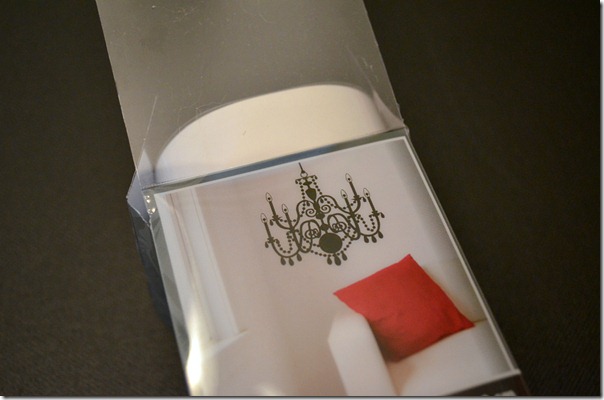 … so I used a yardstick and chalk and a measuring tape …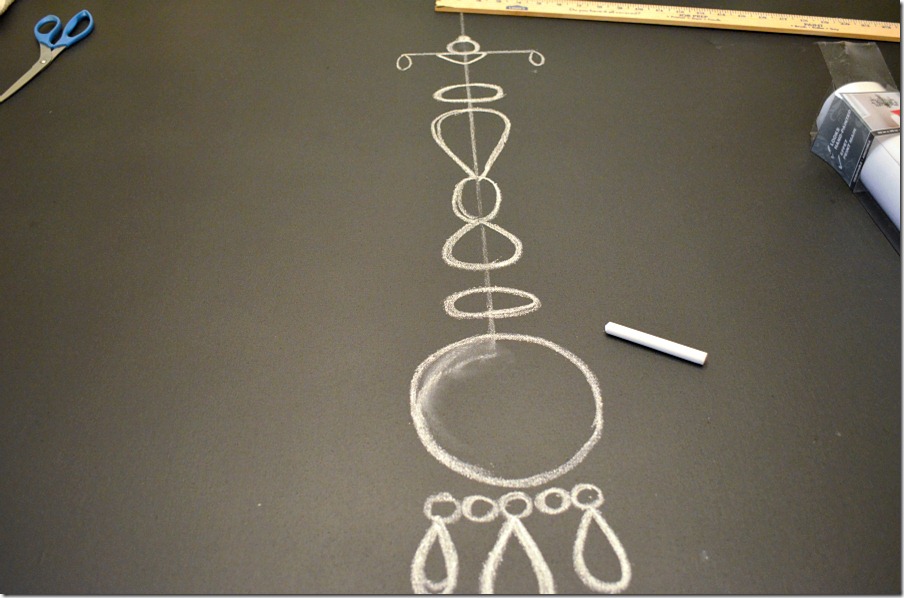 … and some plates and bowls and serving dishes to guide the curvature of the chalk chandelier arms …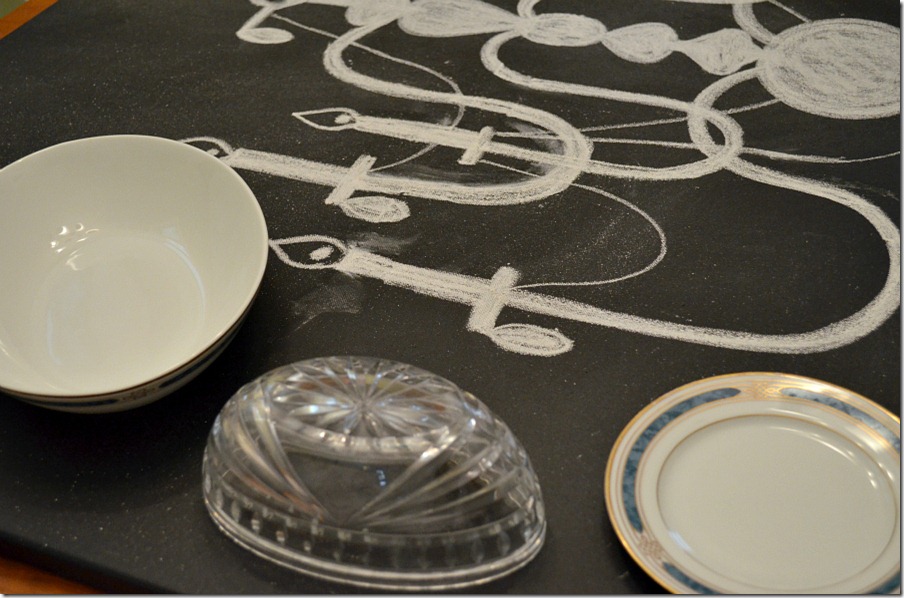 Surprisingly, it worked out on the first try.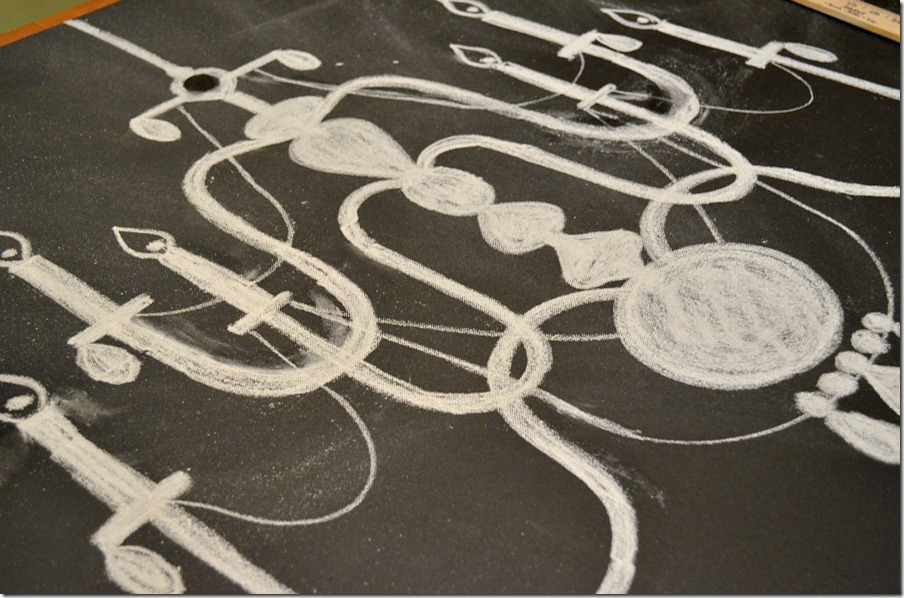 Seriously.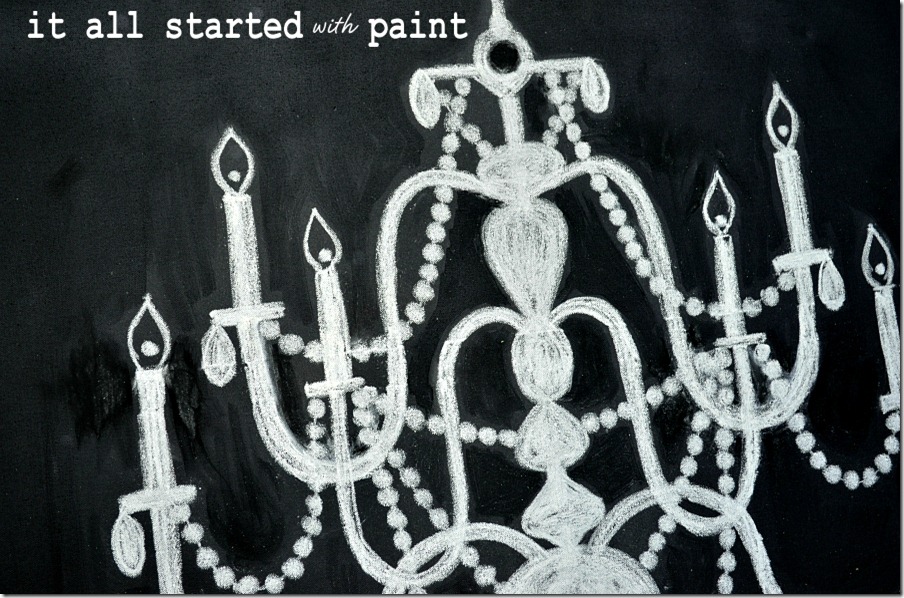 I was pretty pretty sure I would have to wipe down the chalkboard-spray-painted-canvas with a sponge and start over from the beginning again …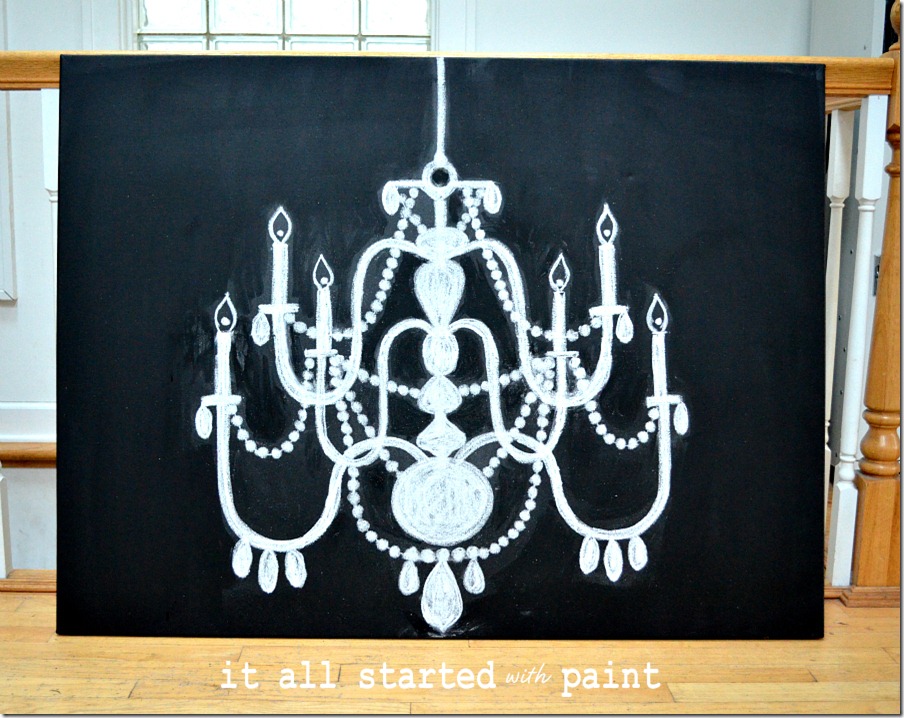 … and again …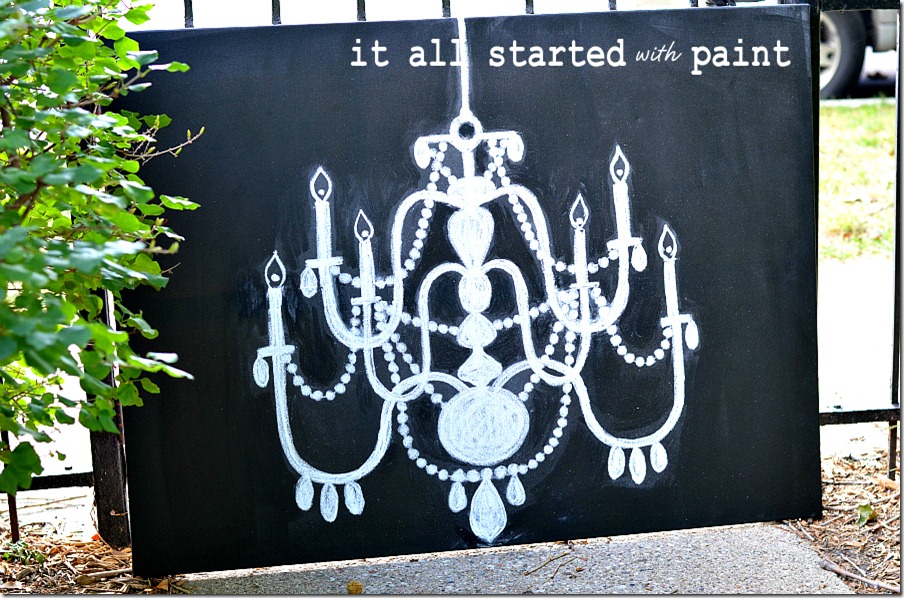 … and again …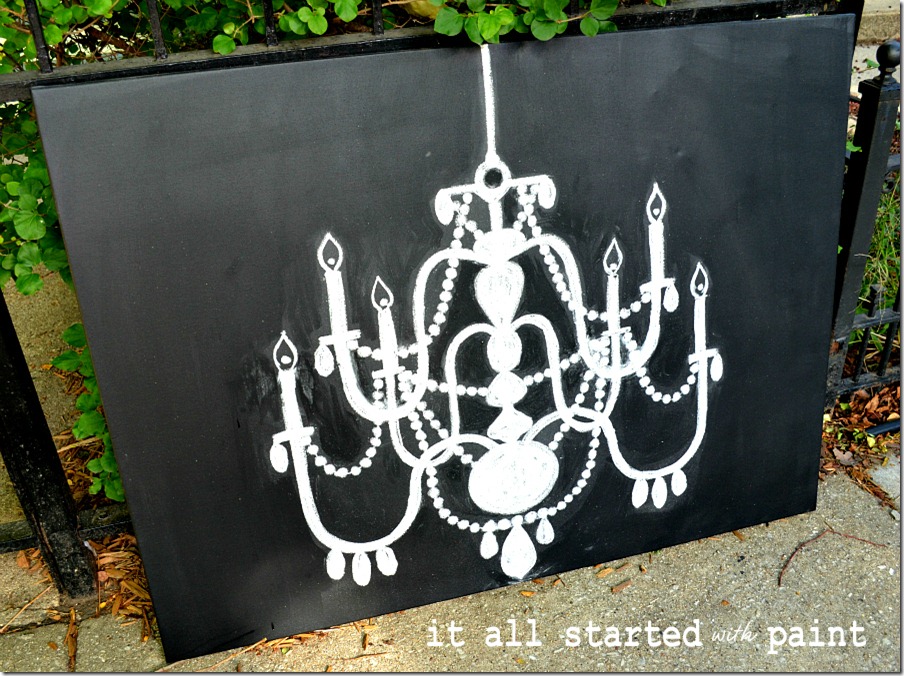 And as I look at my final chalk art chandelier …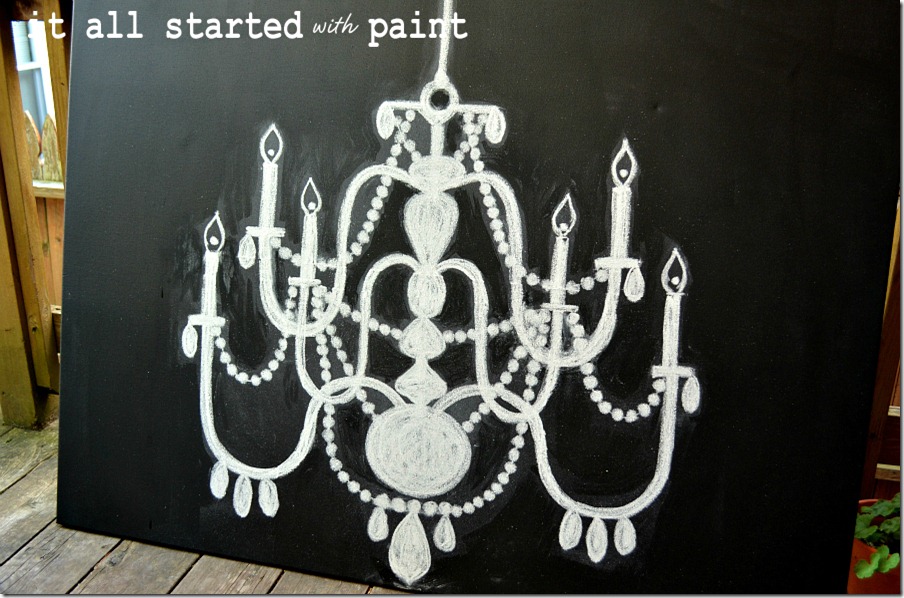 … I realize it really did start as a dream …
… maybe not a dream about making a chalk art canvas …
… but my dream to have a chandelier in our bedroom.

 Sharing:
* Get Outta My Head Please *  The Shabby Creek Cottage *  House of Hepworths *  Momnivore's Dilemma *  The 36th Avenue * Delightful Order *  Somewhat Simple *  Beyond the Picket Fence *  At the Picket Fence *  French Country Cottage *  Common Ground *  Redoux *  The Shabby Nest *  Jennifer Rizzo *  Crafty Scrappy Happy *  Chic on a Shoestring * Naptime Crafters *  Tatertots & Jello *  Just Us Four *  Funky Junk Interiors *  The DIY Showoff *  Under the Table & Dreaming *  Between Naps on the Porch *  Home Stories A 2 Z *  Serenity Now *  Be Different … Act Normal *  I Heart Naptime *  It's So Very Cheri *  Today's Creative Blog *  Coastal Charm *  My Uncommon Slice of Suburbia * Savvy Southern Style * Cozy Little House * A Bowl Full of Lemons * Thrifty Decor Chick *  Flamingo Toes *  Nifty Thrifty Things *  Twigg Studios *