Chicagoans are fiercely loyal.
It's a lesson I learned long before I moved here. You only need to turn on – or tune in to – the local news to find evidence of this loyalty. Just wait for "The Chicago Connection." It's when an actor or athlete or chef or some notable figure has won a major award, or achieved a major accomplishment, and our local newscasters will find "The Chicago Connection" to said athlete or chef or actor or notable figure …
perhaps they were born in the city or state. Lived here for a period of time. Once played for one of our teams. Worked at a restaurant downtown. Studied or taught at one of our universities. Or are married to a native Chicagoan.
No matter how close or far-reaching, the local news will inevitably uncover "The Chicago Connection."
Now I may jest about our local news, but I get it. After 22+ of calling Chicago home … and creating two homegrown Chicagoans of my own … I get it. I get the deep pride we collectively feel for this city. The love. The fierce loyalty. Evidenced by how I bristle when I hear someone criticize Chicago. Especially when that criticism comes from someone who has never lived here.
You could say I drank the Chicago Kool-Aid. And you know what? It tasted great! 🙂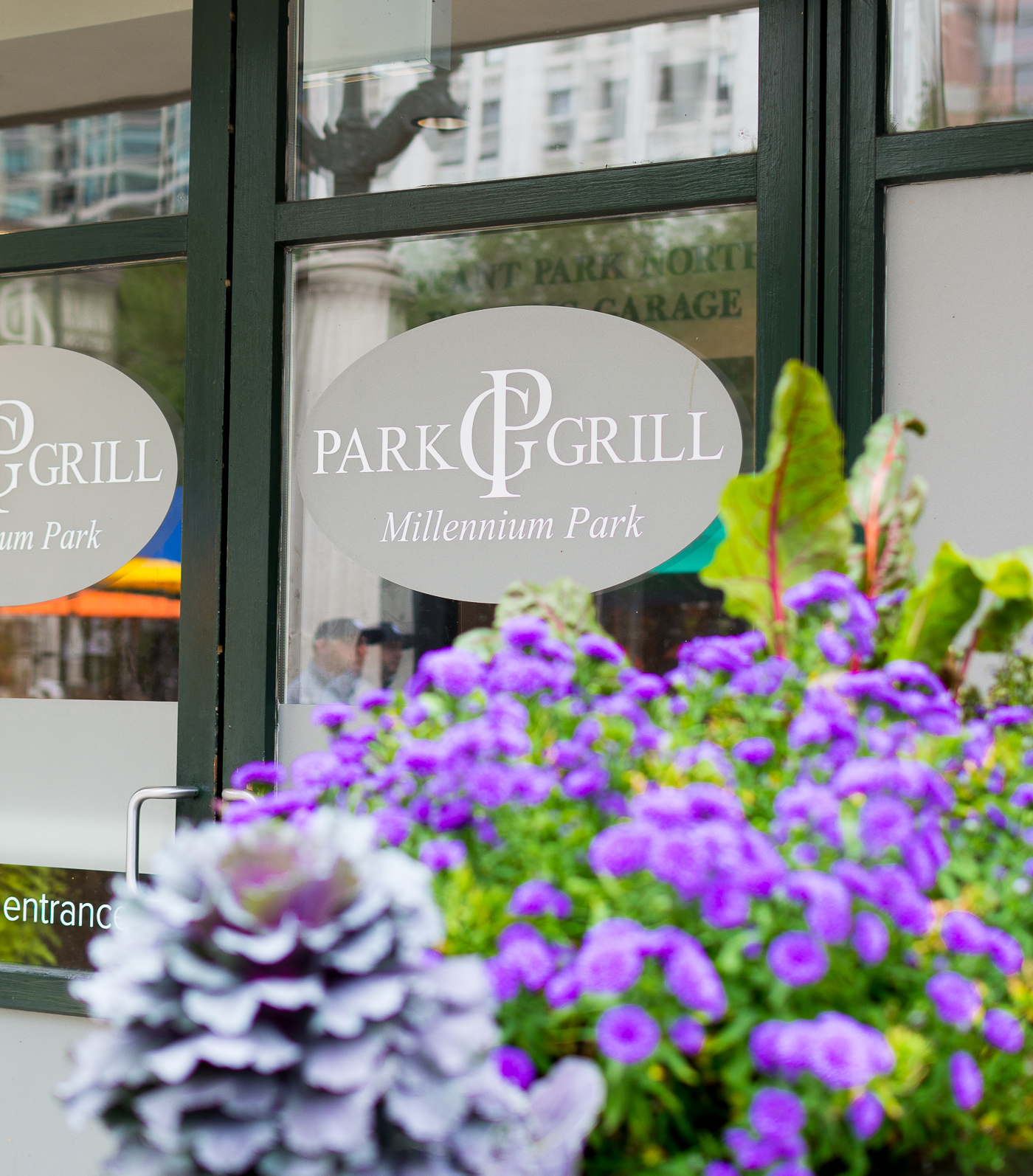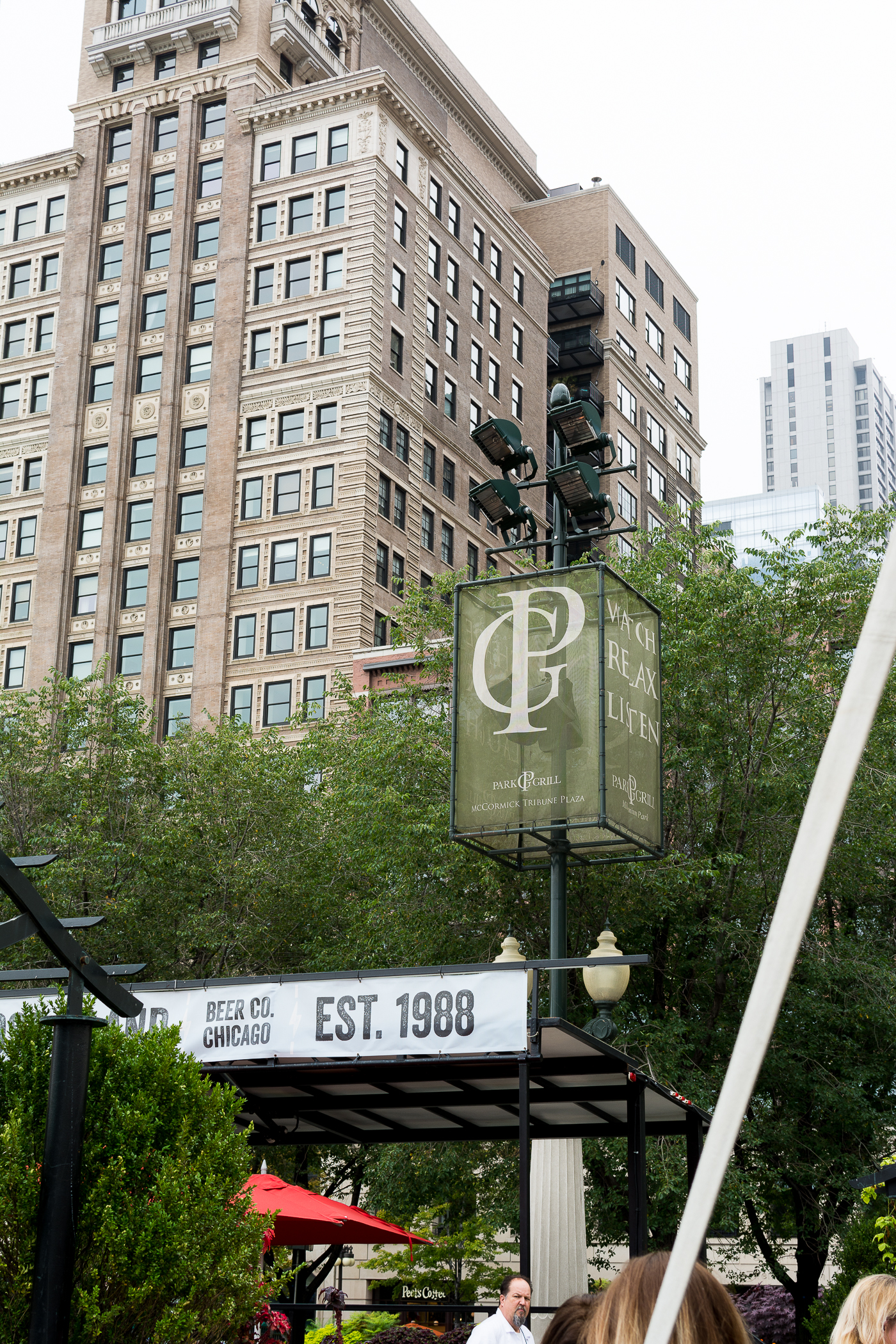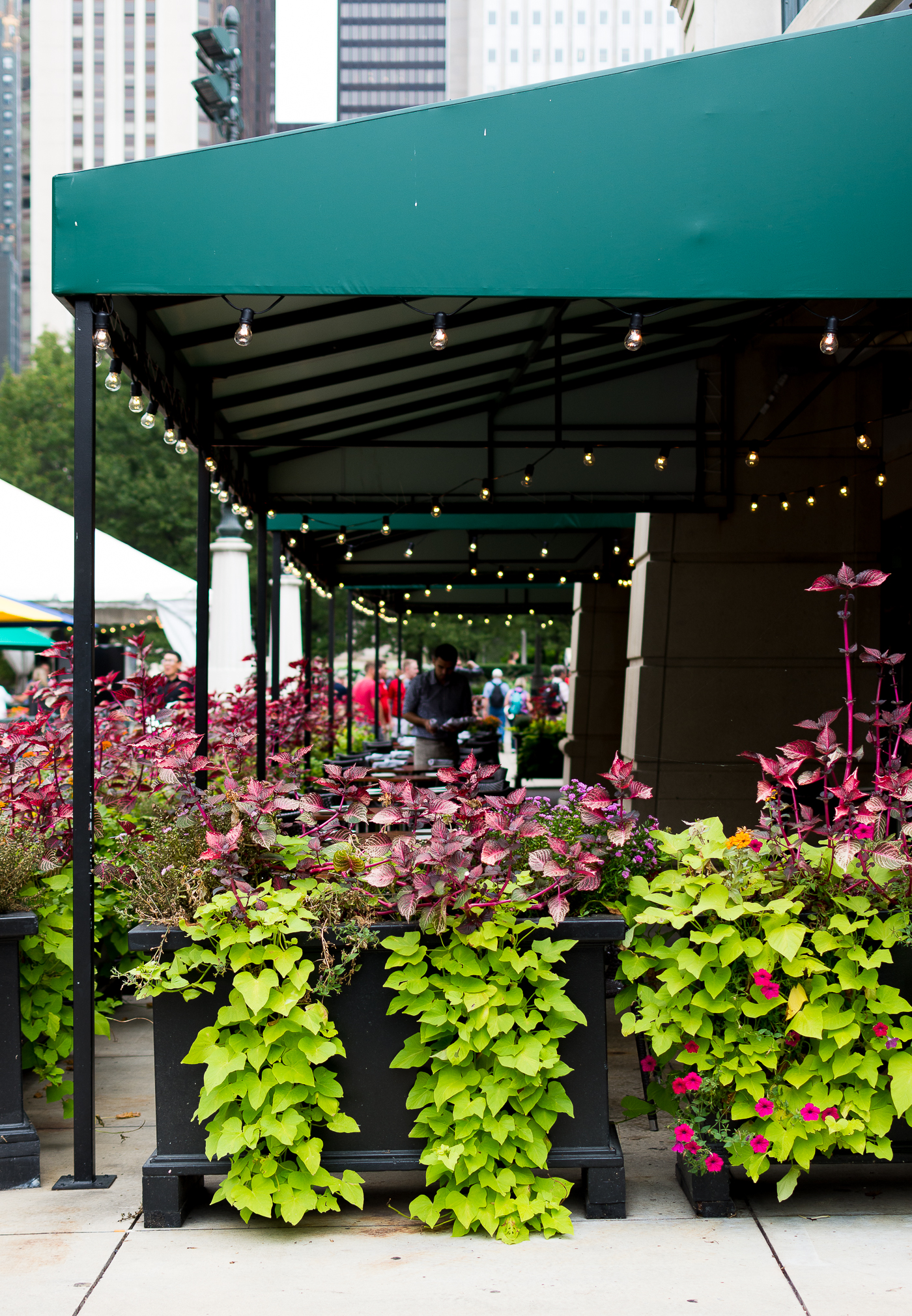 So when COUNTRY Financial asked if I'd like to attend their pre-Chicago Gourmet opening day event at The Park Grill Plaza in Millennium Park, naturally I jumped at the chance. What card-carrying-fiercely-loyal-Chicagoan could say no to spending a sunny Saturday in Chicago's beautiful Millennium Park in the heart of downtown?
Especially when food from Chicago's most celebrated chefs is thrown into the mix … 🙂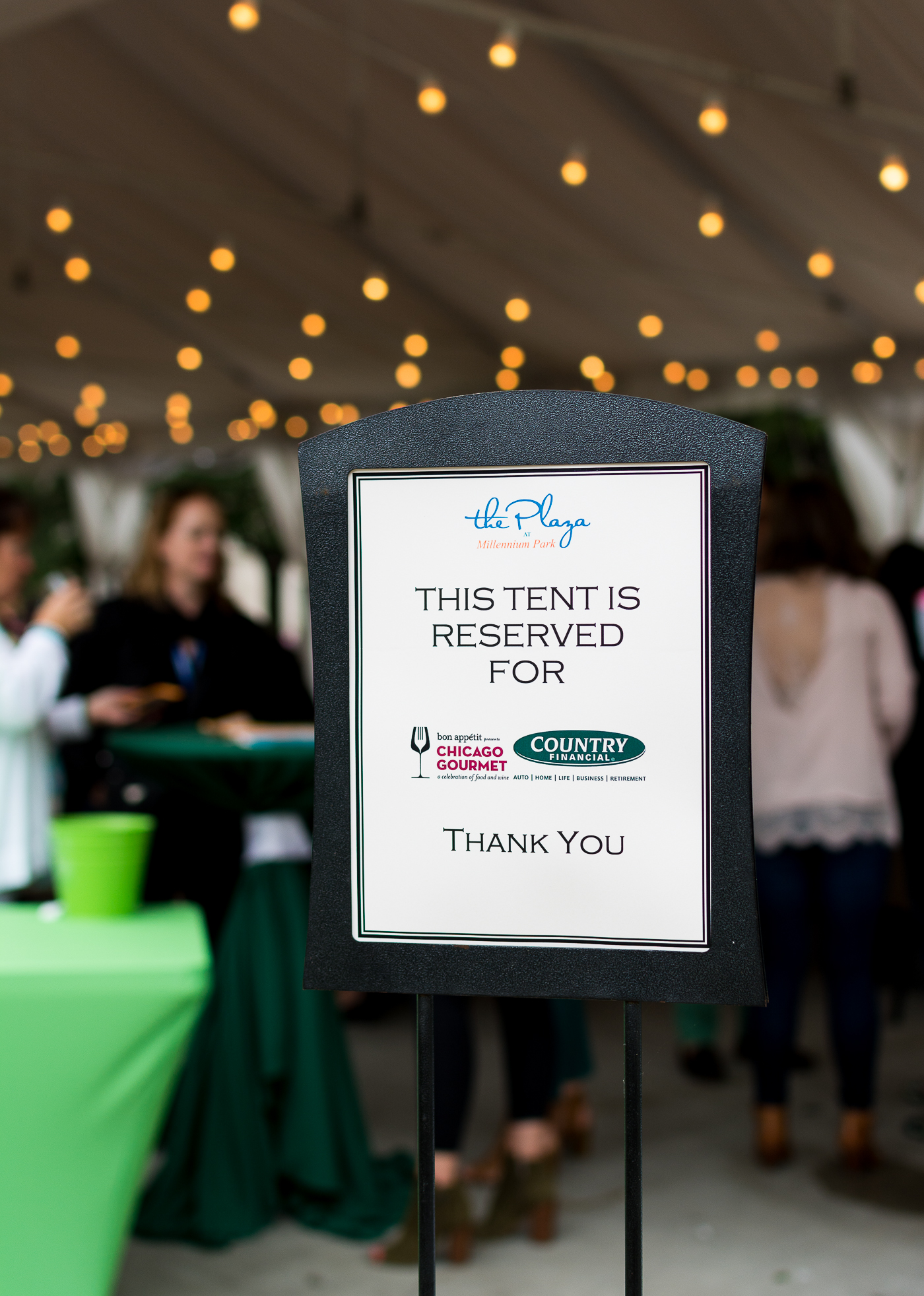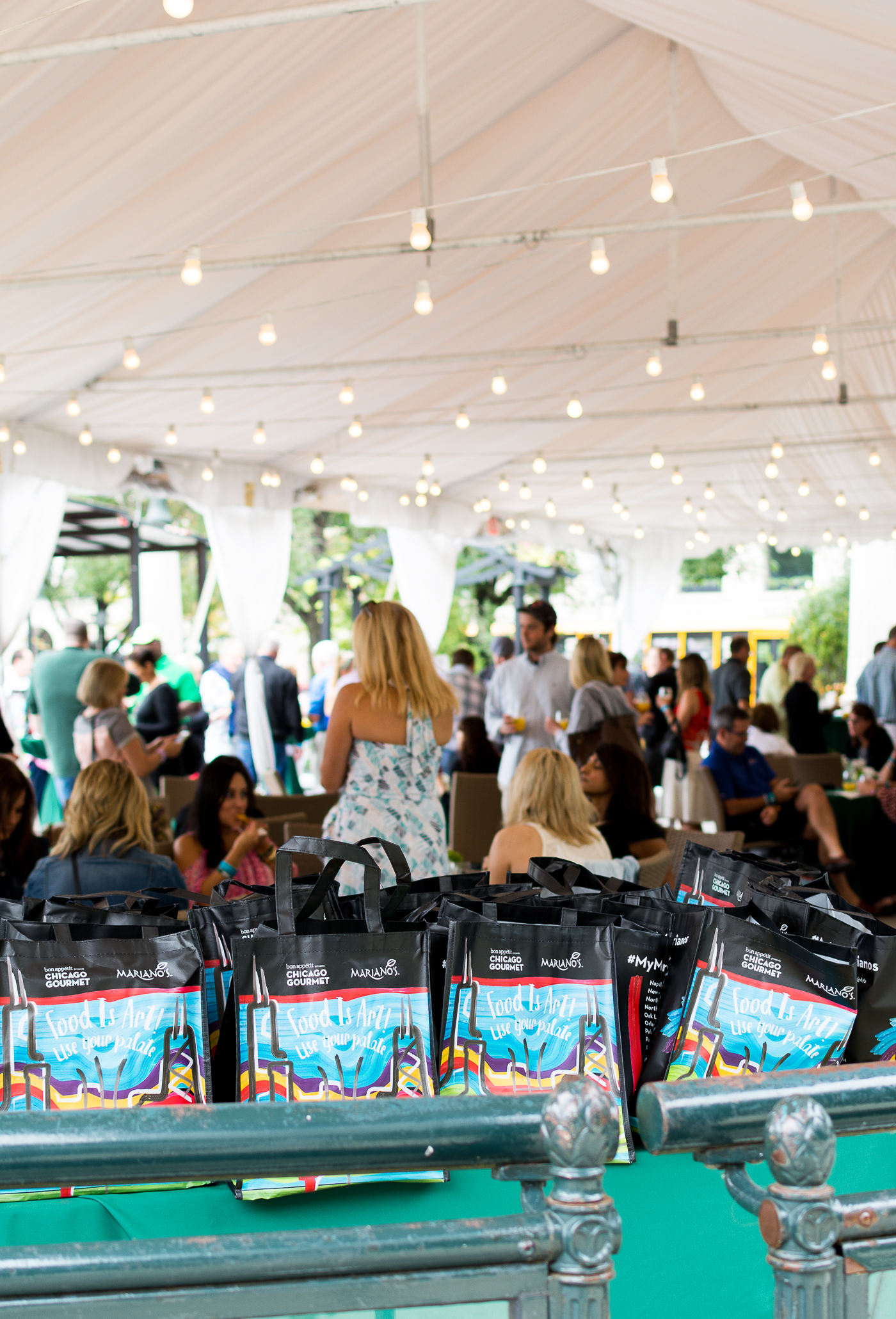 And when Chef Kevin Hickey (chef/partner of Bottlefork and The Duck Inn) and Cara De Orio (host of the locally produced Check Please! show) were talking about the loyalty of Chicagoans when it comes to the local restaurant industry, I was nodding my head along in agreement.
Like how Chicago is a great incubator city for chefs to experiment with new foods and techniques.
So true.
For the most part, Chicagoans aren't always chasing what's "new" when it comes to restaurants or cuisine. We're not always demanding the latest and greatest where we can see and be seen …
dining is not a 'seen" in Chicago. It's a scene.
In fact, for the most part, we're a bunch of modern-day Norms. We like when the staff knows our name. Or if not our name, our drink order. 🙂
So if the chef at one of our favorite haunts wants to experiment a with the menu, we're game. It won't make or break our experience. Because we'll be back again next weekend.
We're that loyal.
Chef Hickey and Cara De Orio also discussed how so many Chicago restaurateurs are sourcing their food locally, and have been doing so for years. And not because they're trying to tap into the growing, buzzworthy farm-to-table trend. They do it because it makes sense.
Cue the Chicagoan loyalty gene.
With the city surrounded by farms (trust me, if you happen to get lost traveling to the suburbs it doesn't take long before you find yourself surrounded by cornfields … or soy fields … or dairy farms), chefs don't have to go far to find fresh produce and meats and cheeses. Especially when so many local farmers bring their fresh produce and proteins to one of the many Farmer's Markets around the city each week.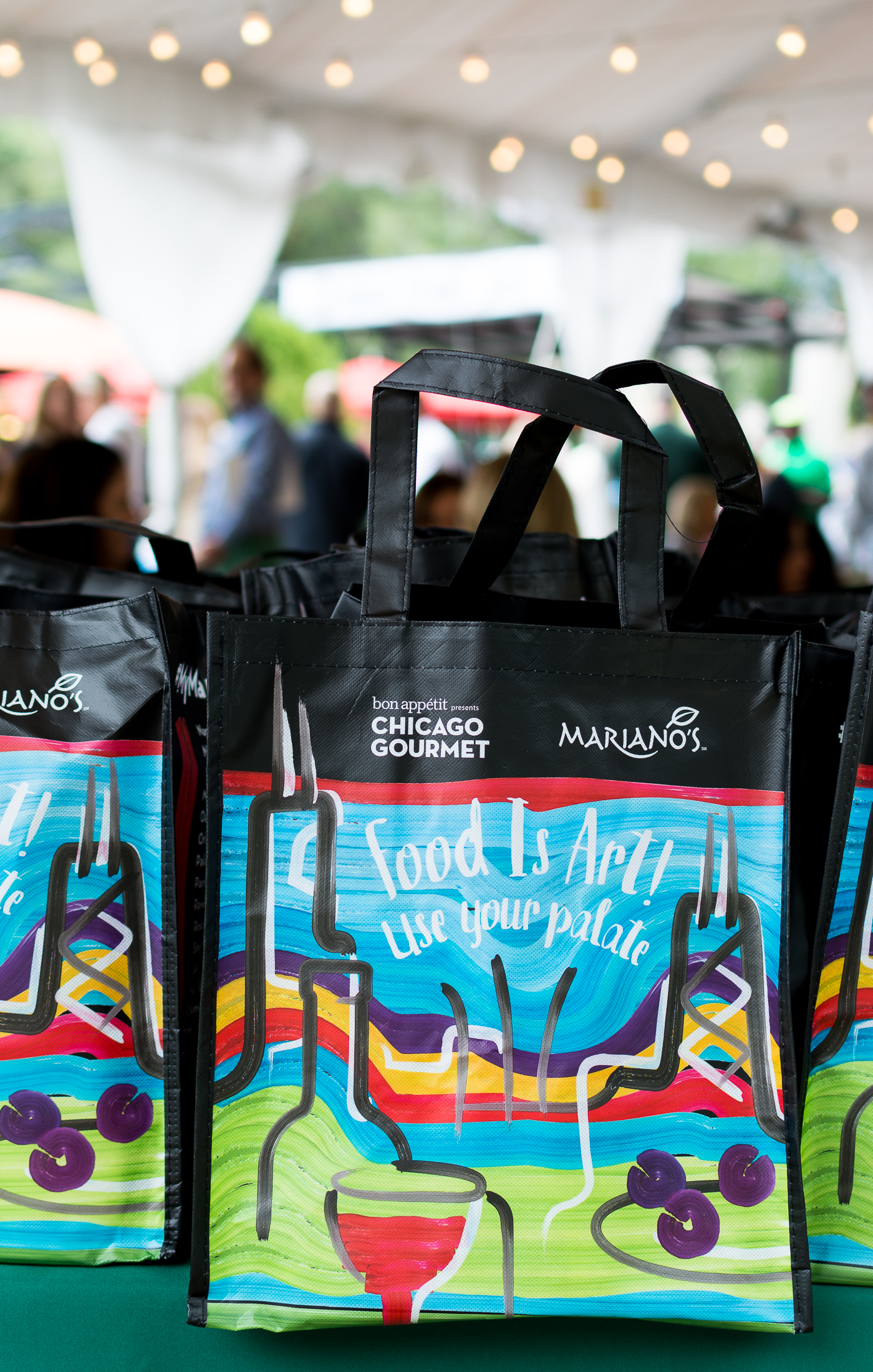 I also learned that COUNTRY Financial can be counted among the fiercely loyal too.
They can't help it, being homegrown and all.
Headquartered in Bloomington, IL (a charming town in Central Illinois that I can only imagine is surrounded by corn fields … and soy fields … and dairy farms), COUNTRY Financial was founded in 1925 with its roots firmly planted in agriculture. The cooperative was formed to help protect those in the farming and agriculture industry.
I mean, it makes perfect sense with the word "COUNTRY" (in all caps) in the company's name. And yet it was a head-clunking moment for me. 😉
Today, COUNTRY Financial continues its support of local farmers at the forefront of the Chicago scene — who are literally feeding the farm-to-table restaurant movement — while also helping restaurants understand what it takes to be financially secure in the industry.
As an aside, my son recently changed his college major to Food Service Management, which has me thinking I may need to connect him with the folks at Country Financial.
After the presentation, we were invited into the Chicago Gourmet event, bypassing the hoards of paying patrons (who paid hefty price tag to gain entry) and into the enormous, aptly country-themed COUNTRY Financial tent …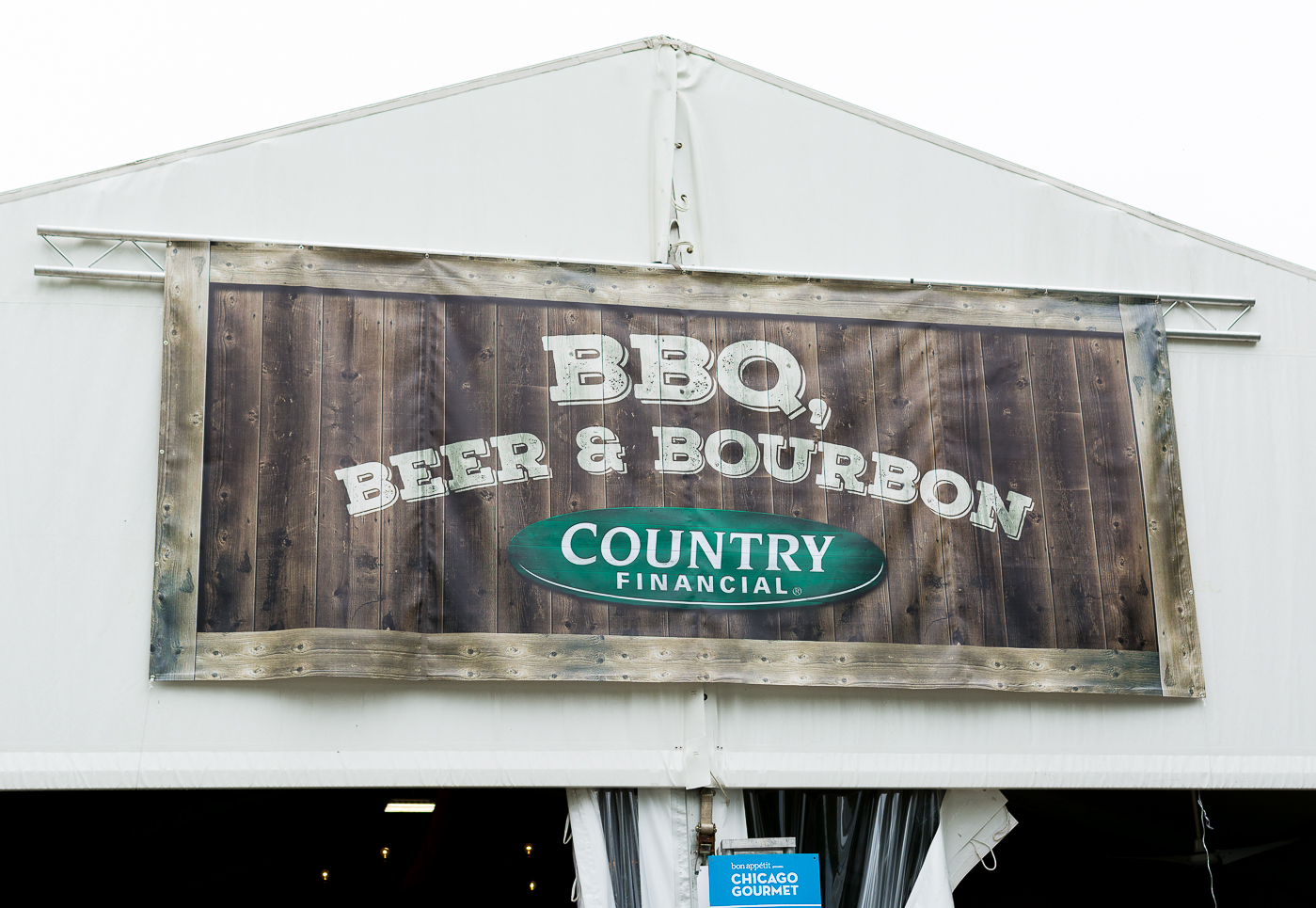 I tried my best to capture the spirit of the COUNTRY Financial tent experience – compete with rustic touches and chalkboards – before the Chicago Gourmet gates were flung open and the hungry and thirsty hoards made their way in …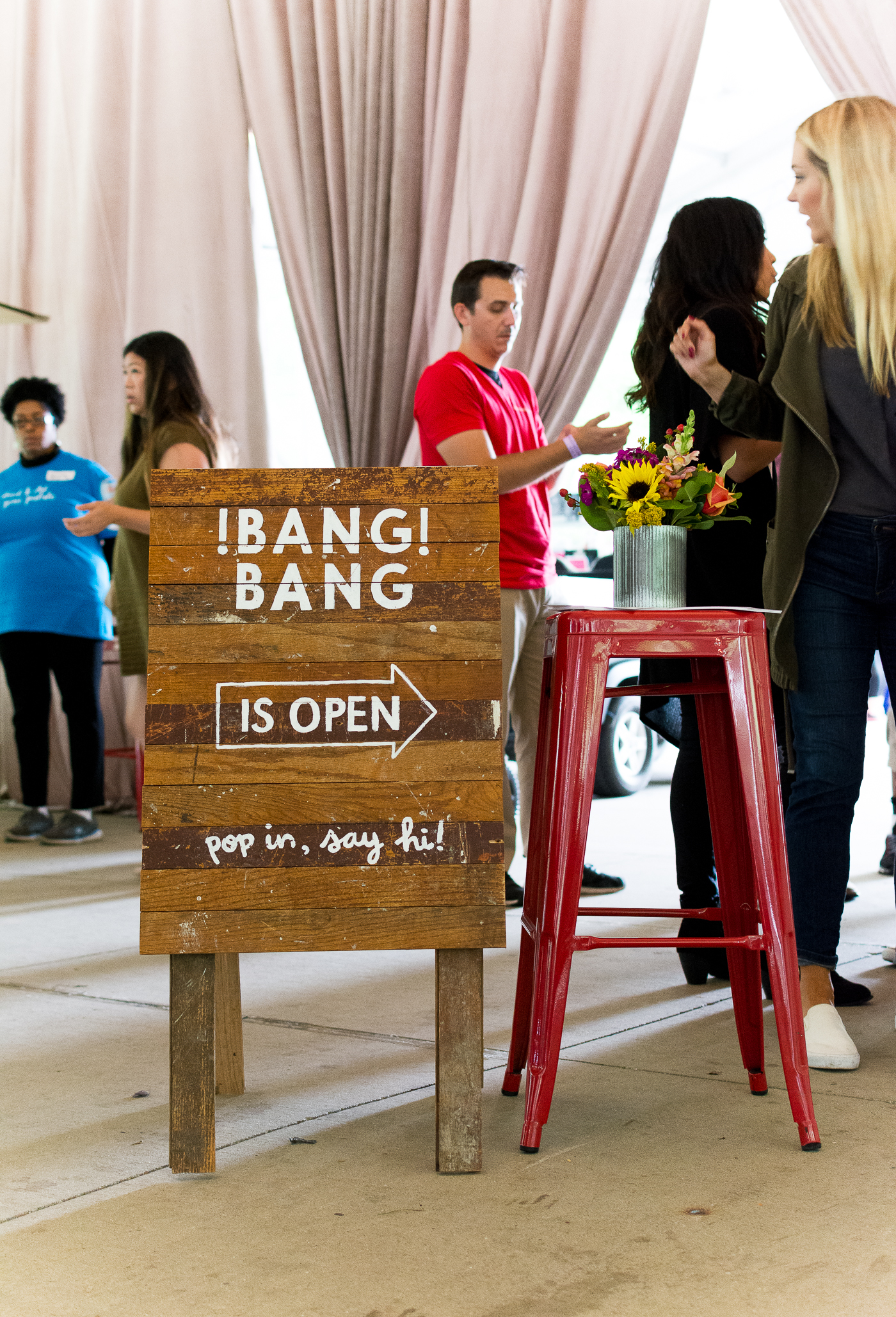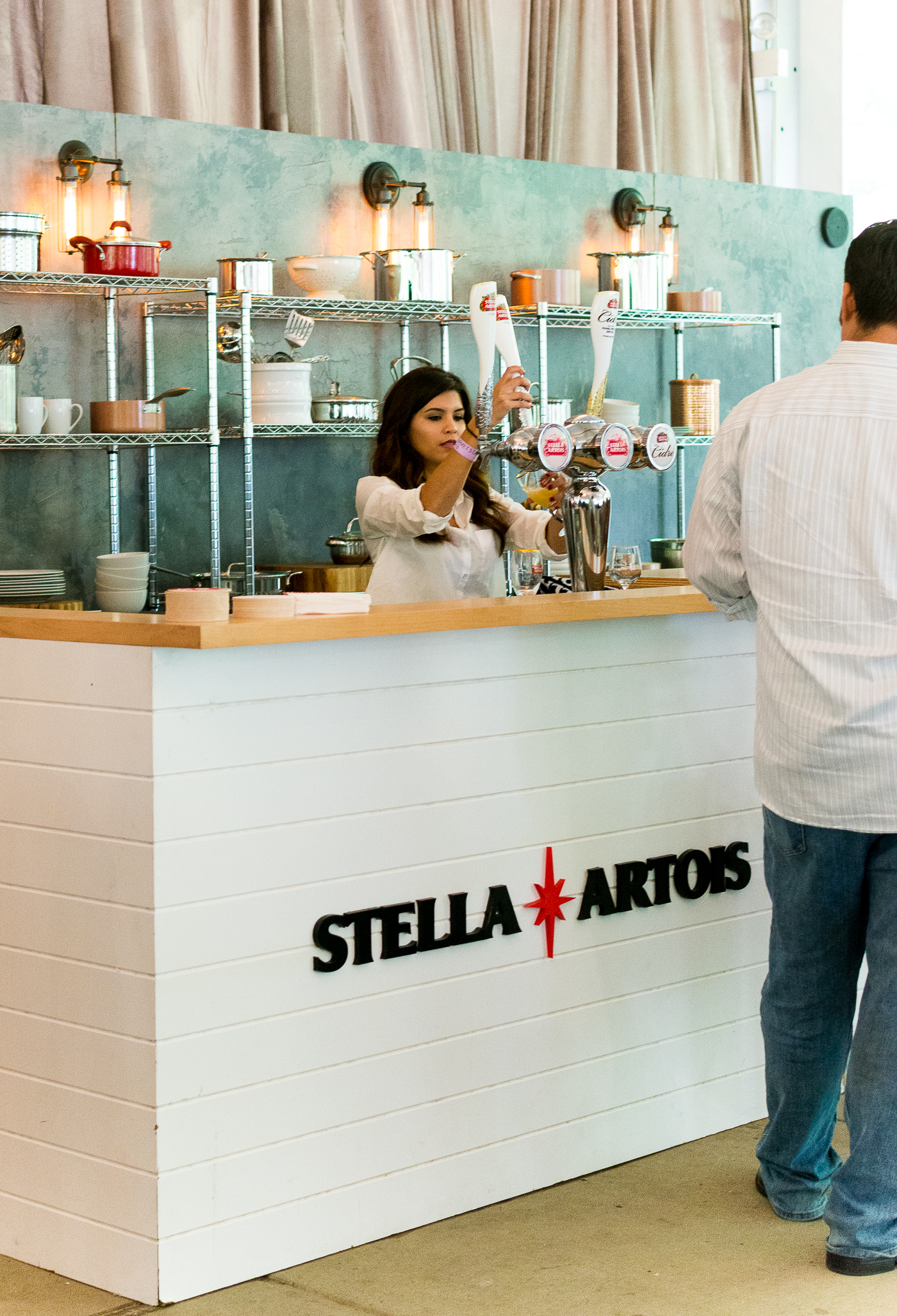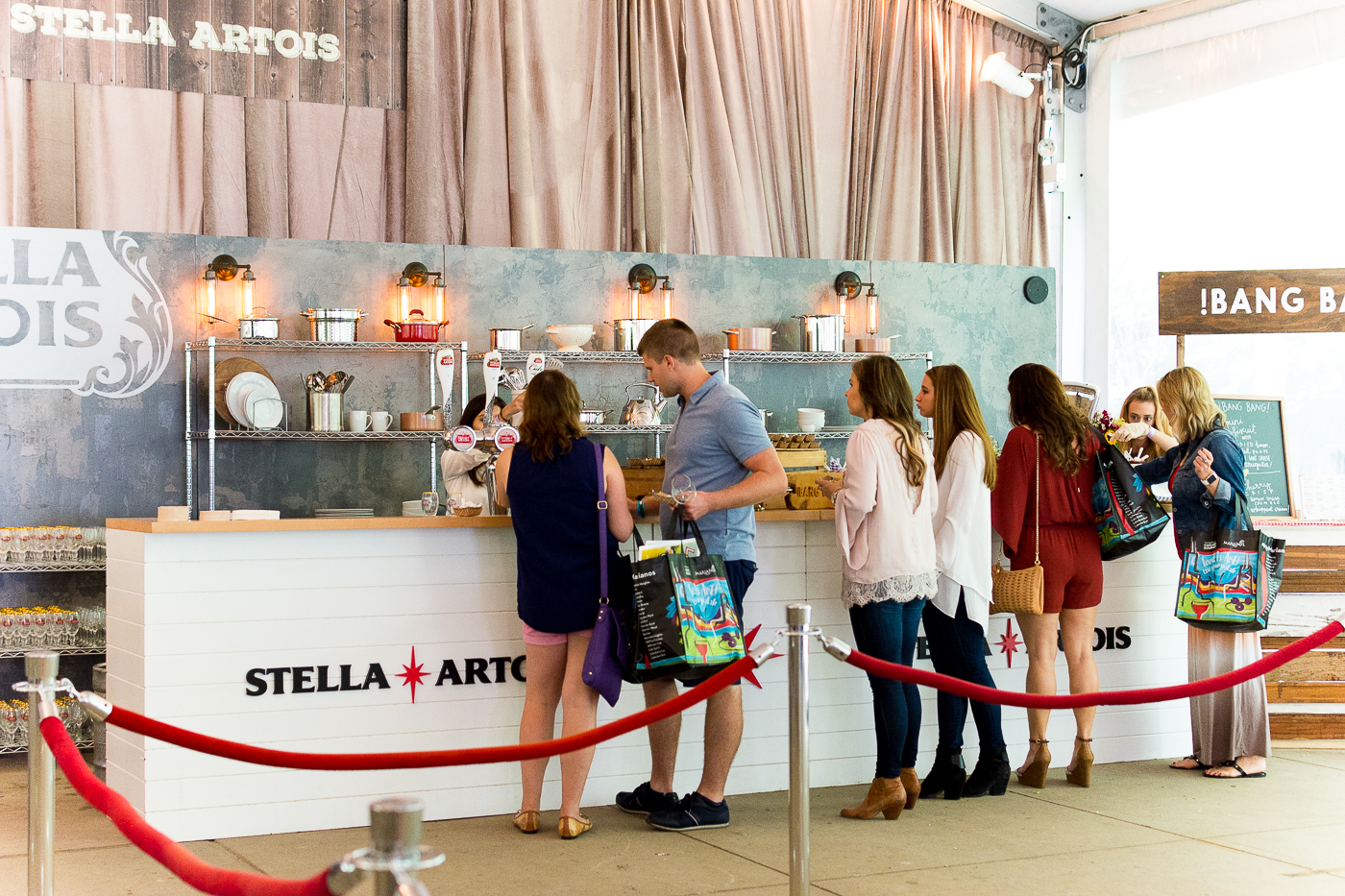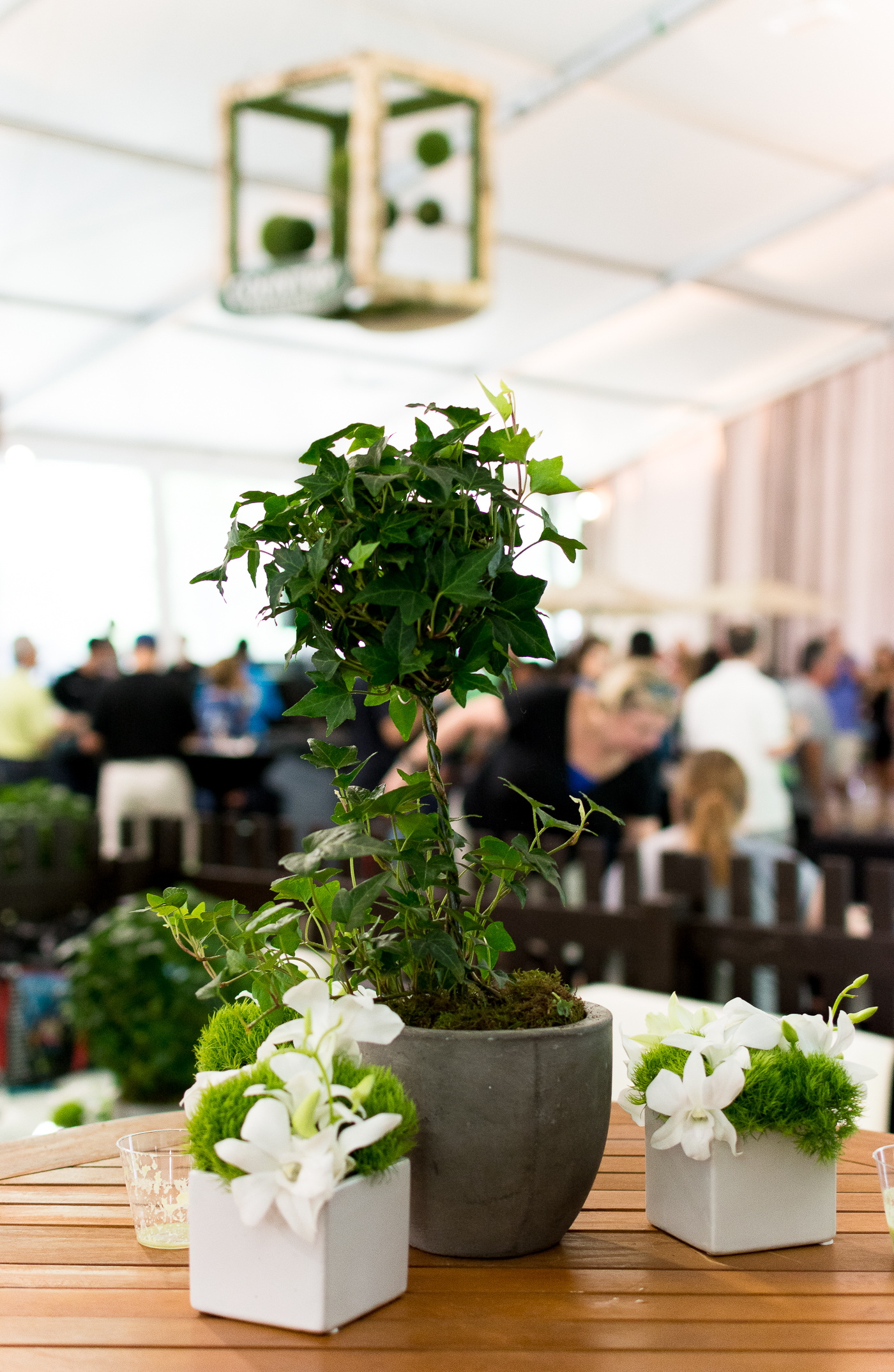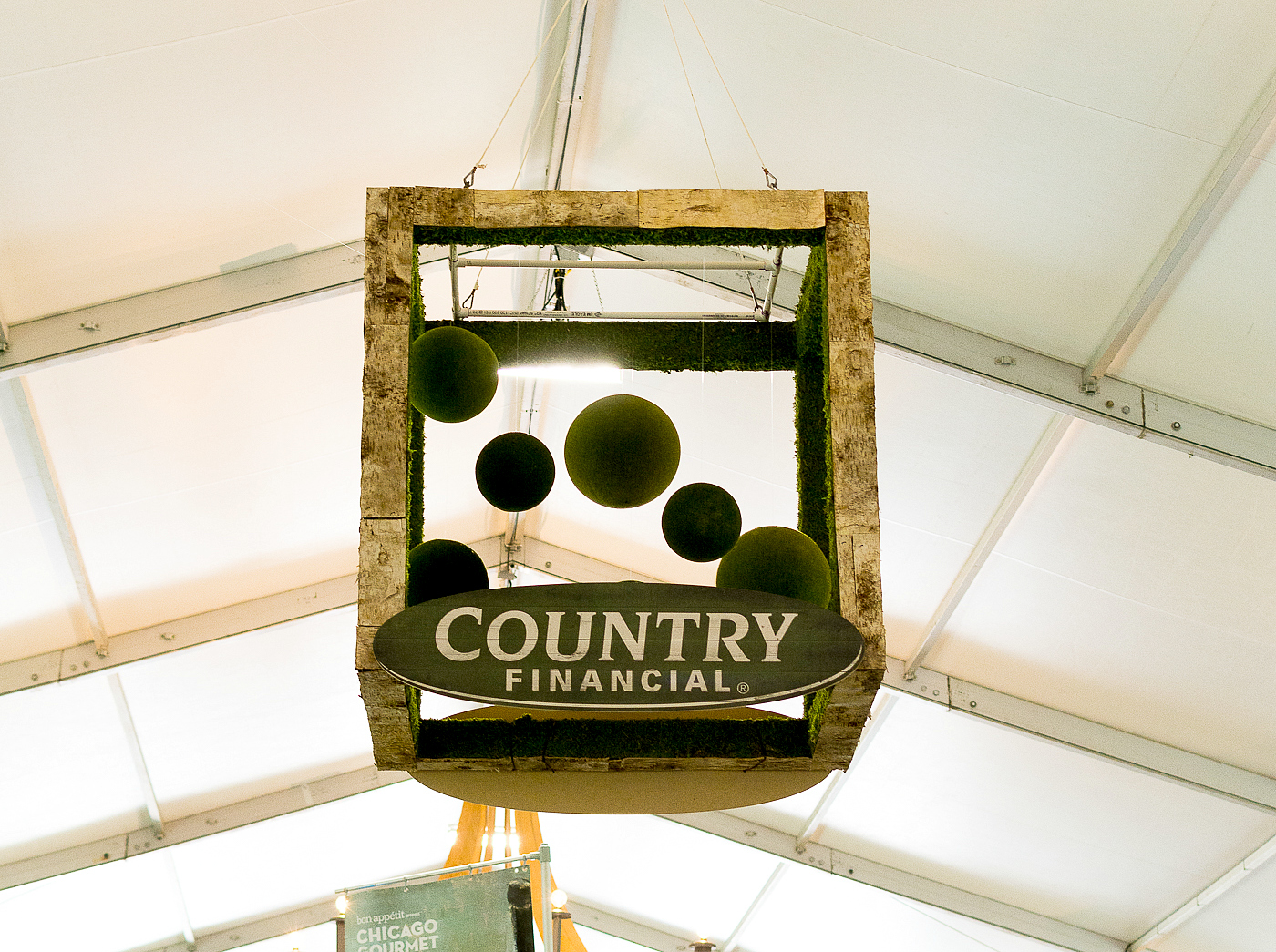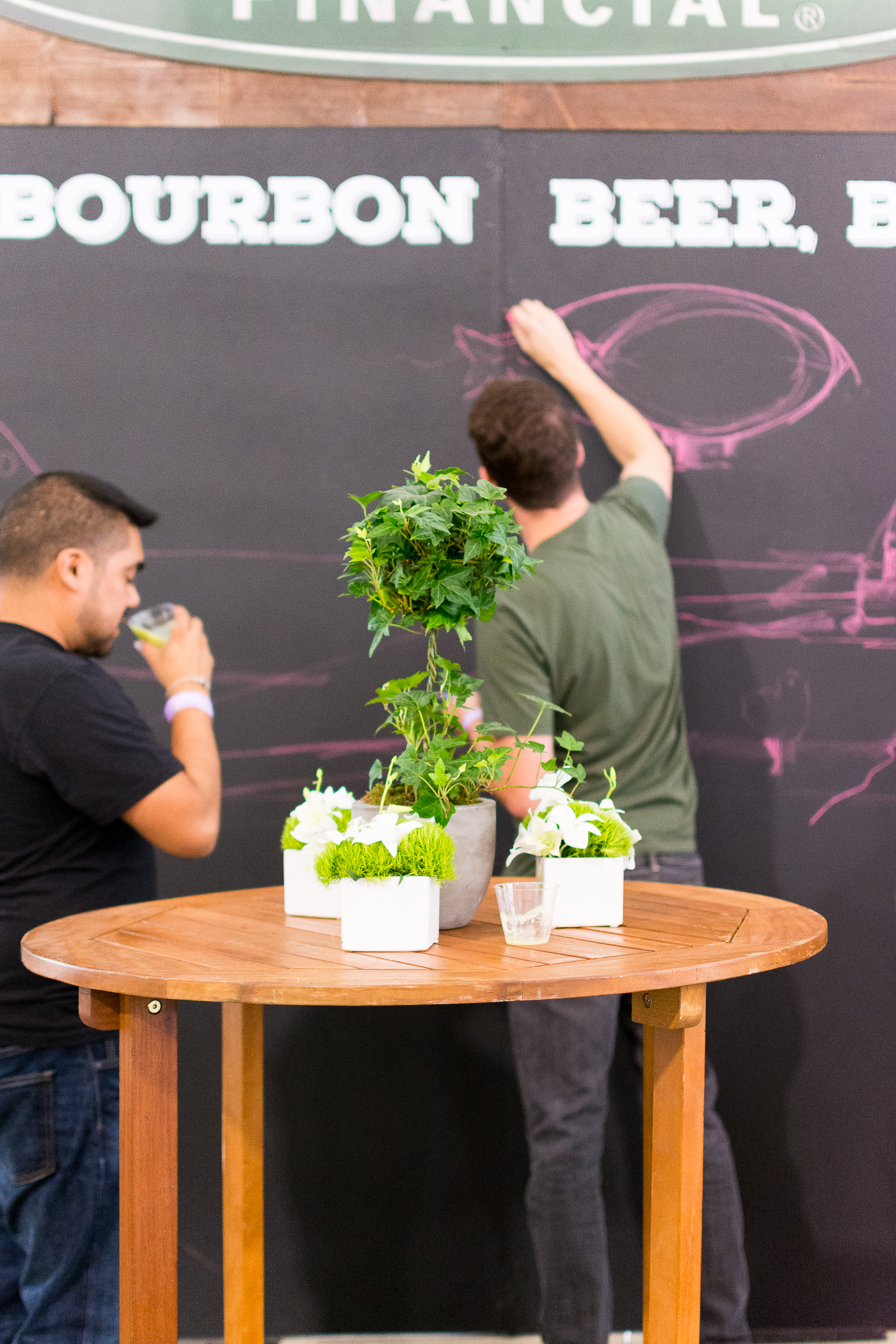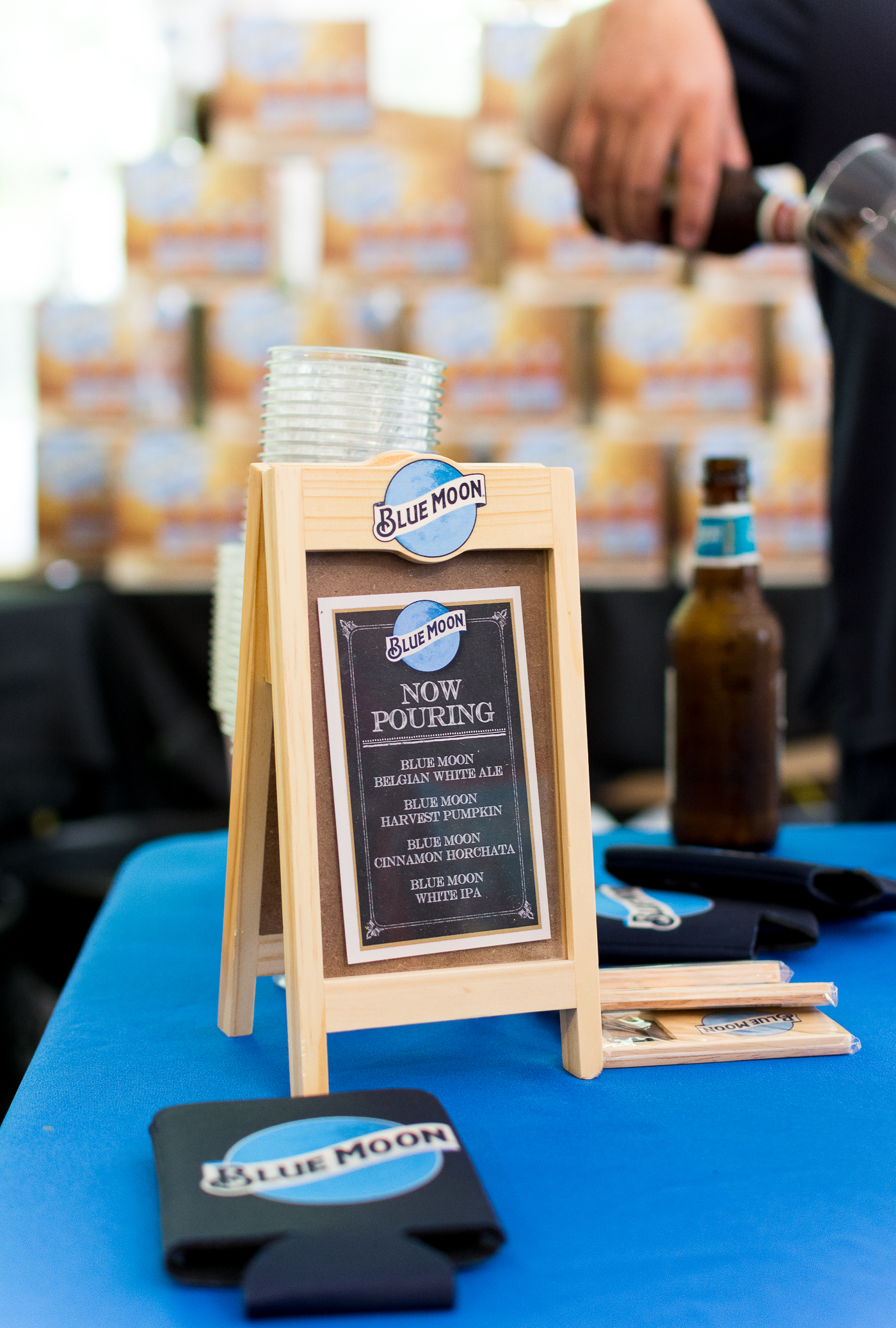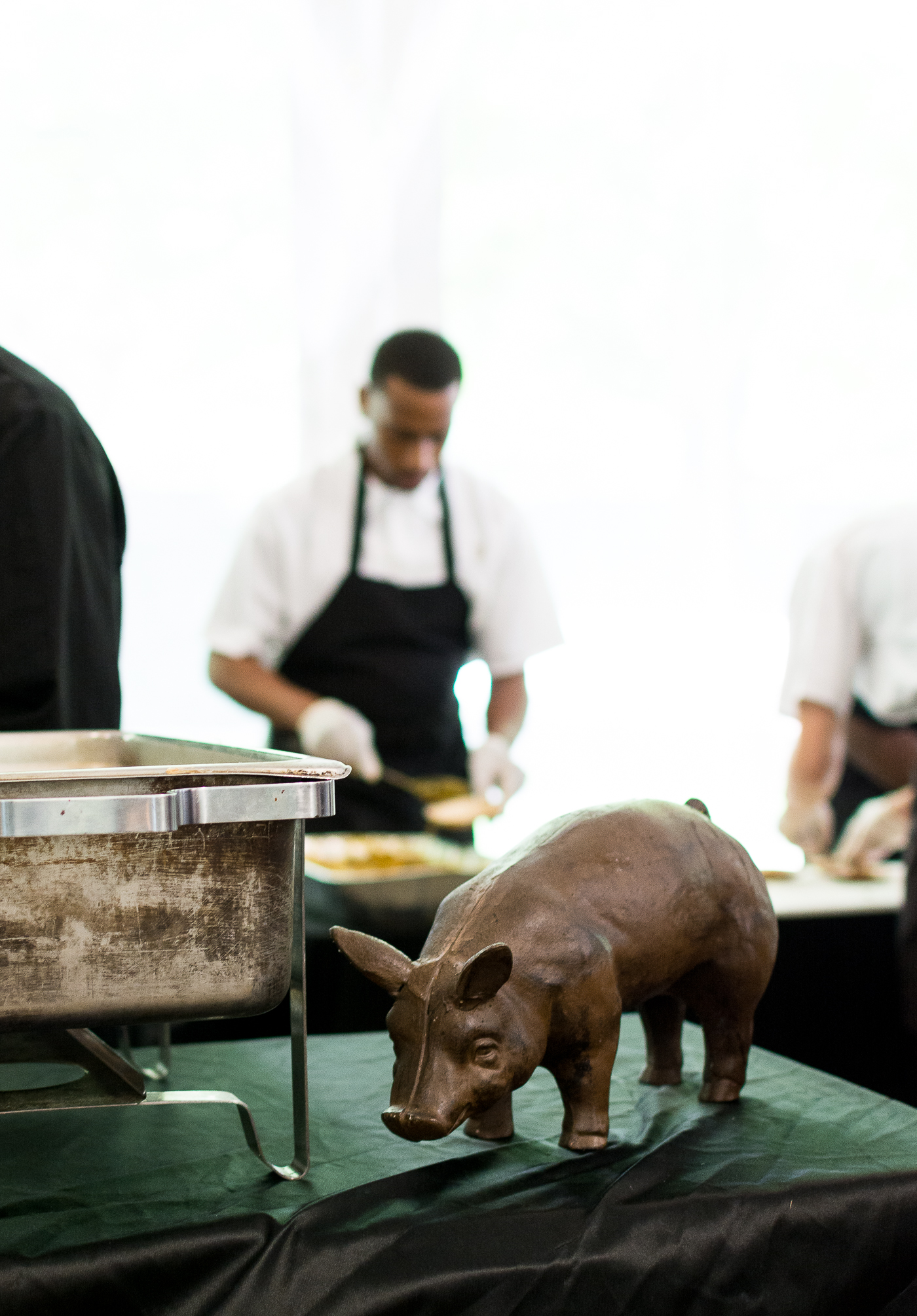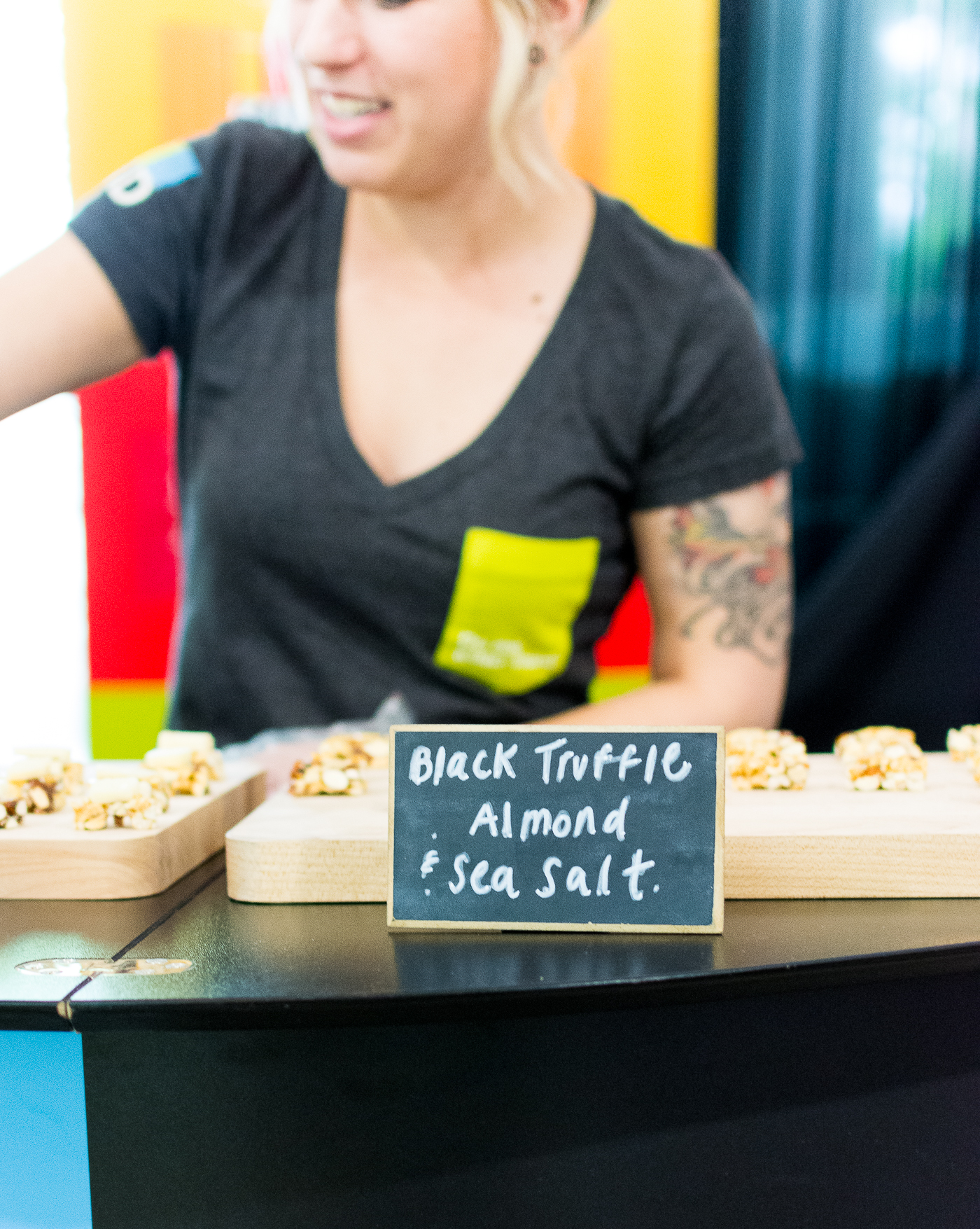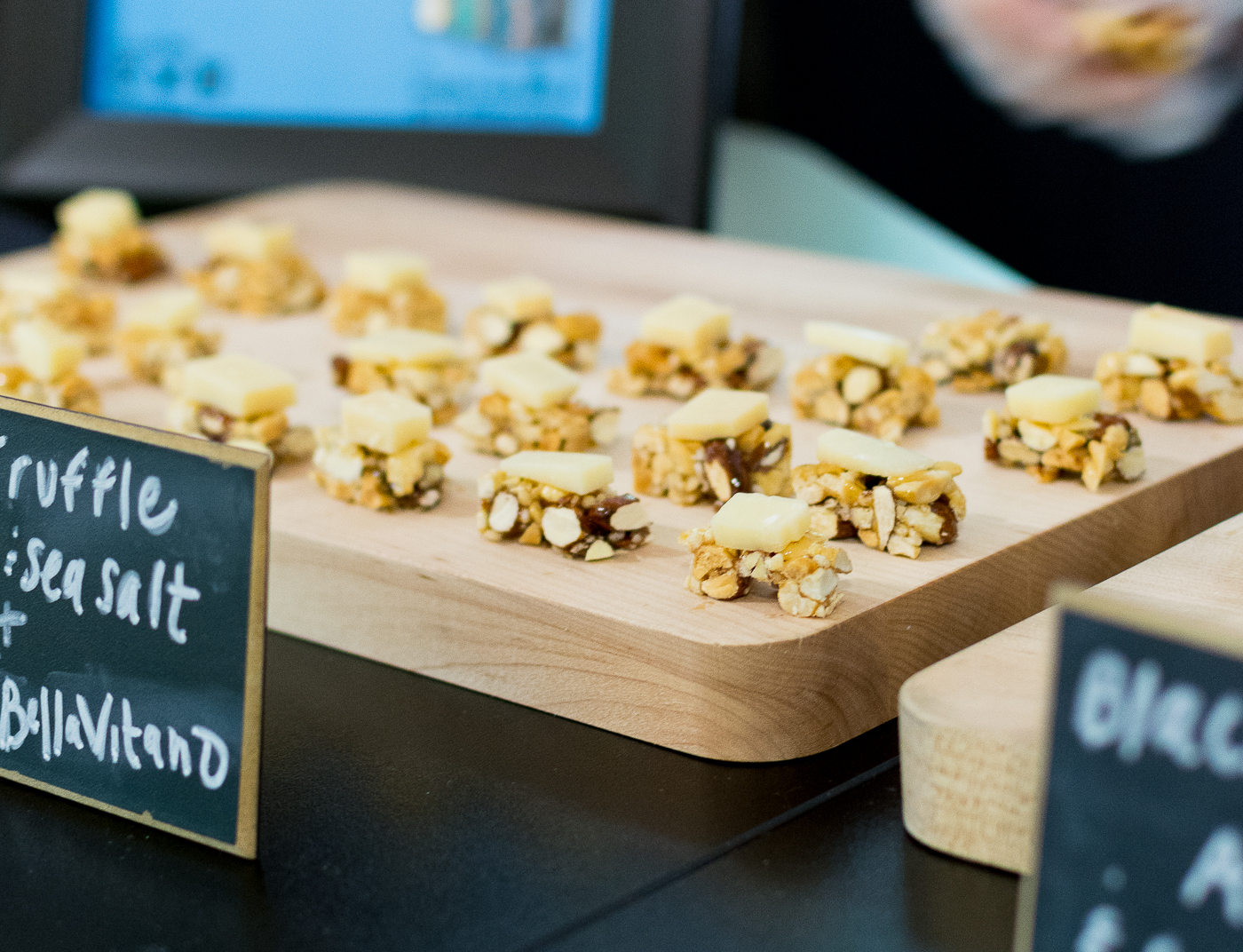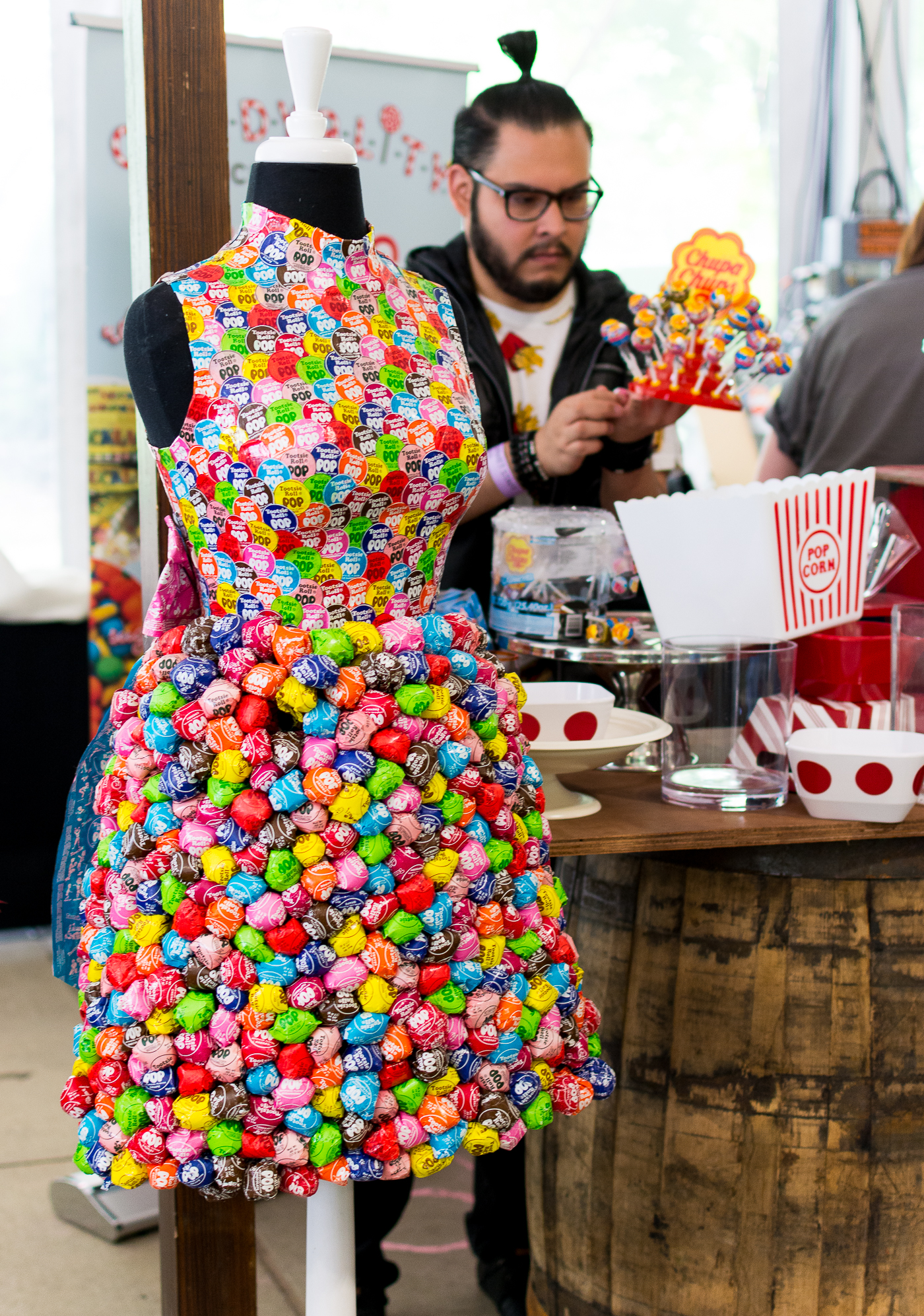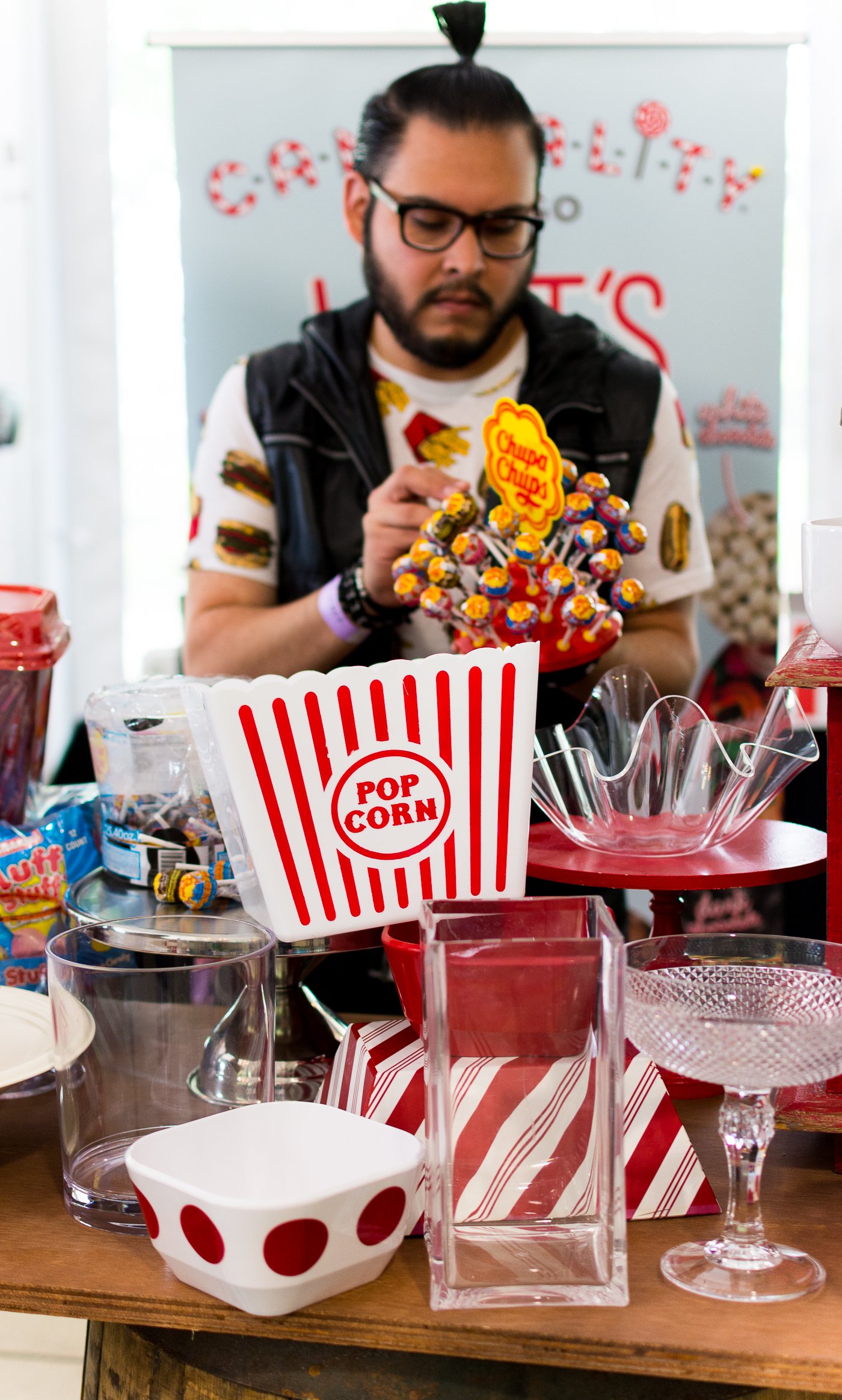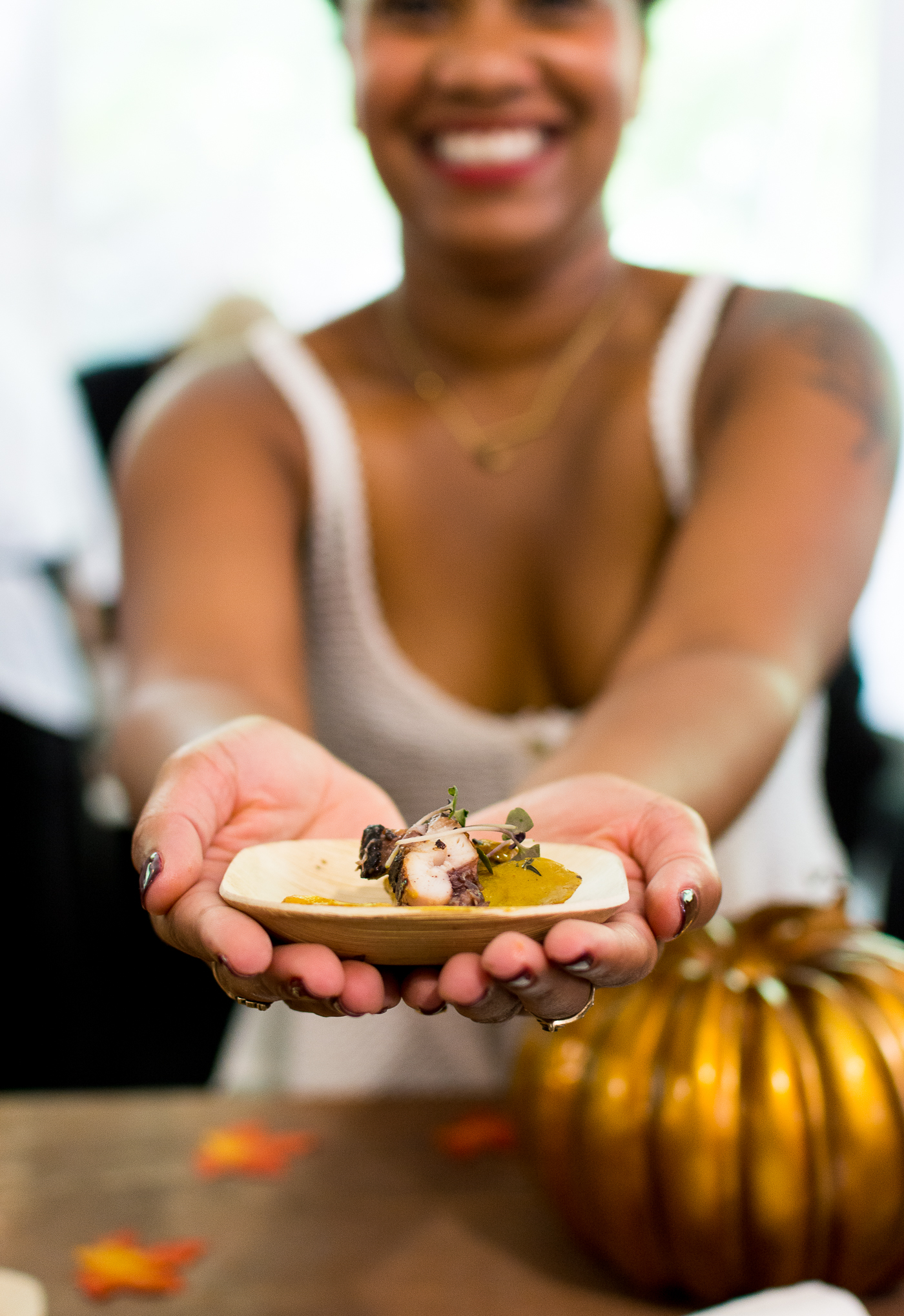 And after leaving the tent and collecting my car from the underground Millennium Park parking garage, I drove up Michigan Avenue towards Lake Shore Drive filled to the brim with an immense feeling of pride that I'm lucky enough to call Chicago home.
My loyalty runs 22+ years and counting deep. 🙂
Pin It!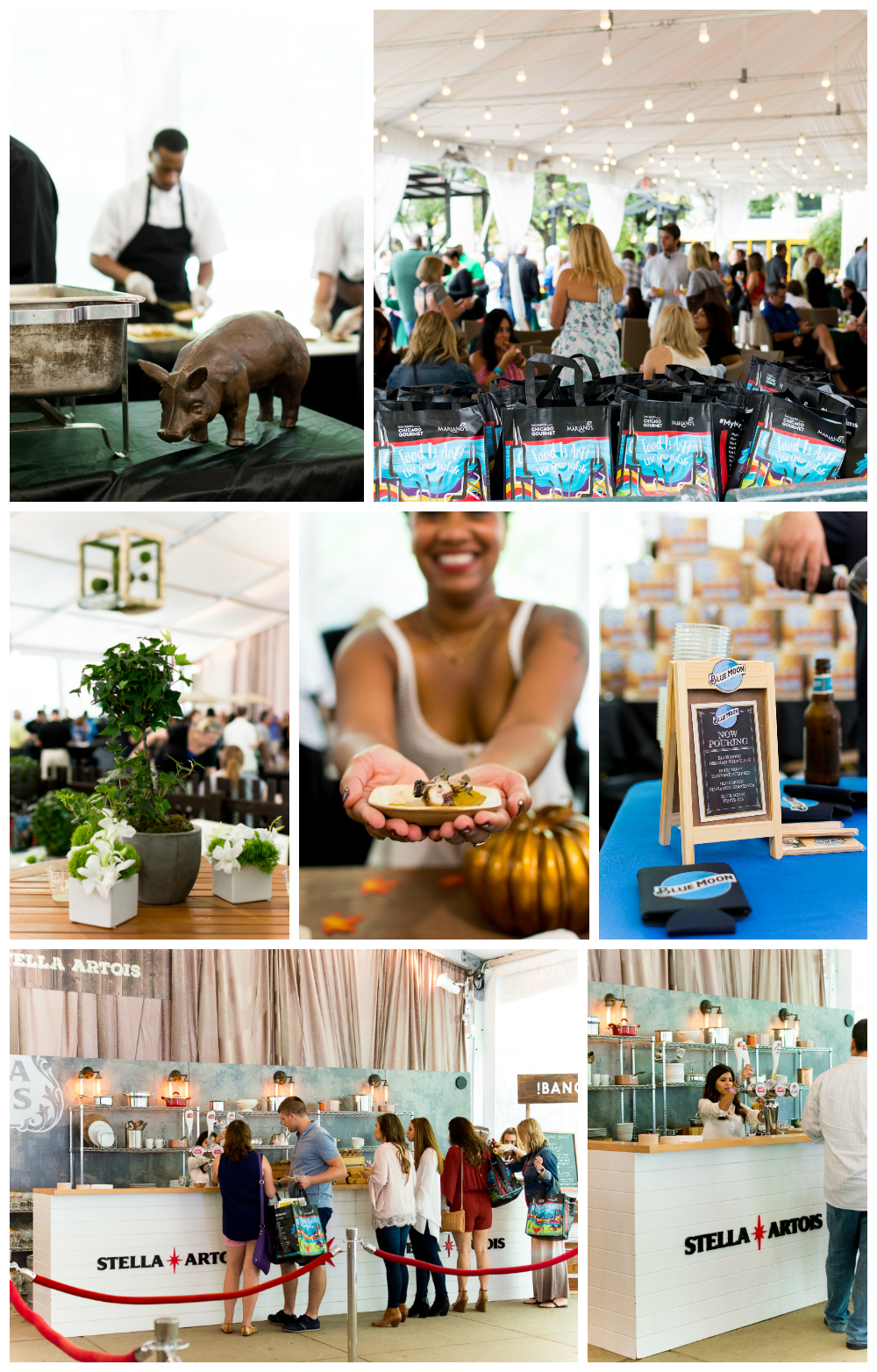 This is a sponsored conversation written by me on behalf of COUNTRY Financial. The opinions and text are all mine.