Chicago Lakefront in Winter – Montrose Beach, Chicago, IL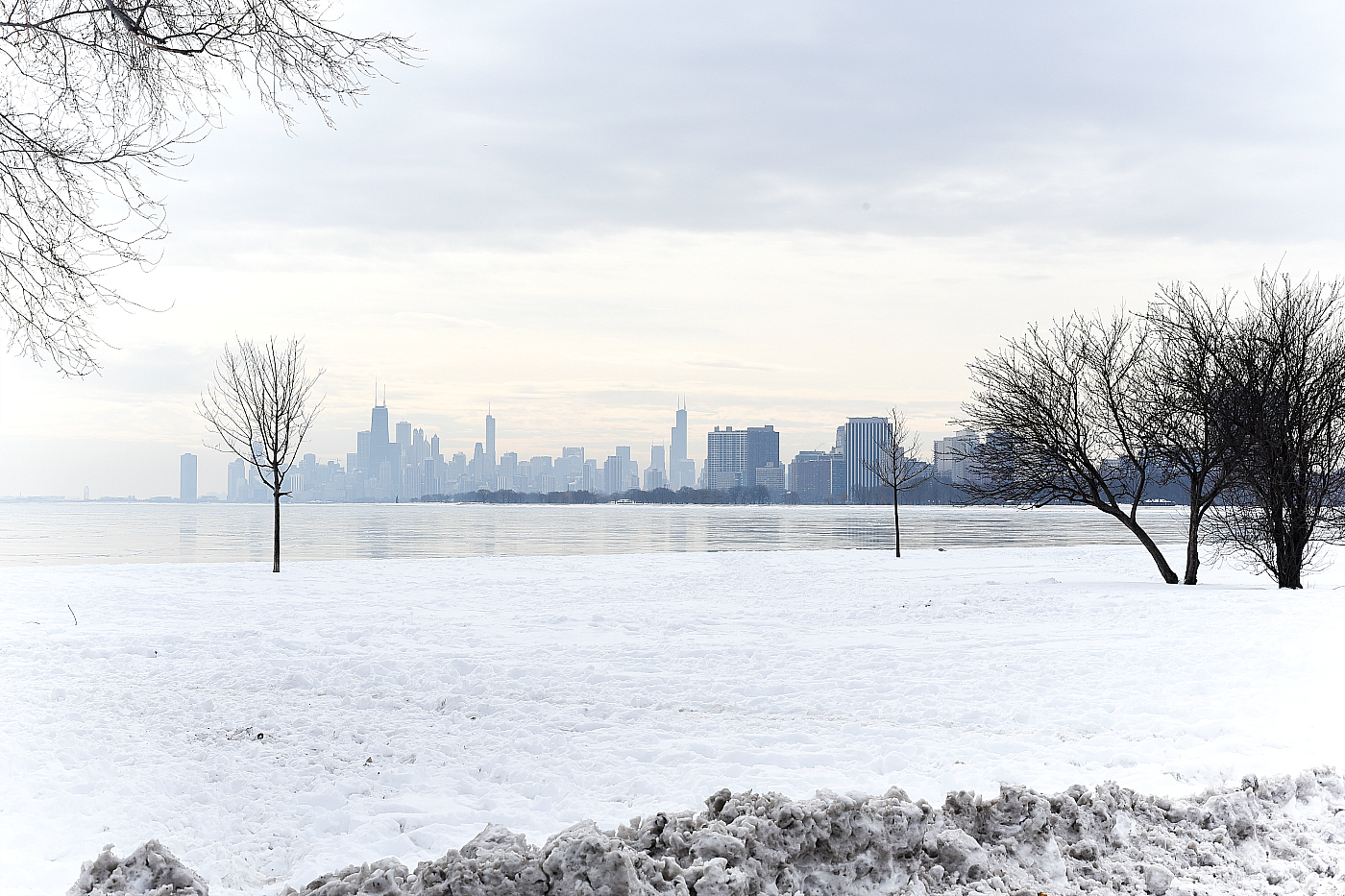 It's still winter here in Chicago. Which should come as no surprise. I mean, it's February. It's Chicago.
It's a no-brainer.
In fact, this February isn't just any old typical cold and gray dreary winter month in Chicago. Turns out it snowed for nine straight days this month …
and I only know this because I overheard it on the radio. Monitoring the weather is my husband's "thing." Some would call it a job; I call it a passion project of his. 😉
Now, I feel like you may have some questions about this photo shoot ….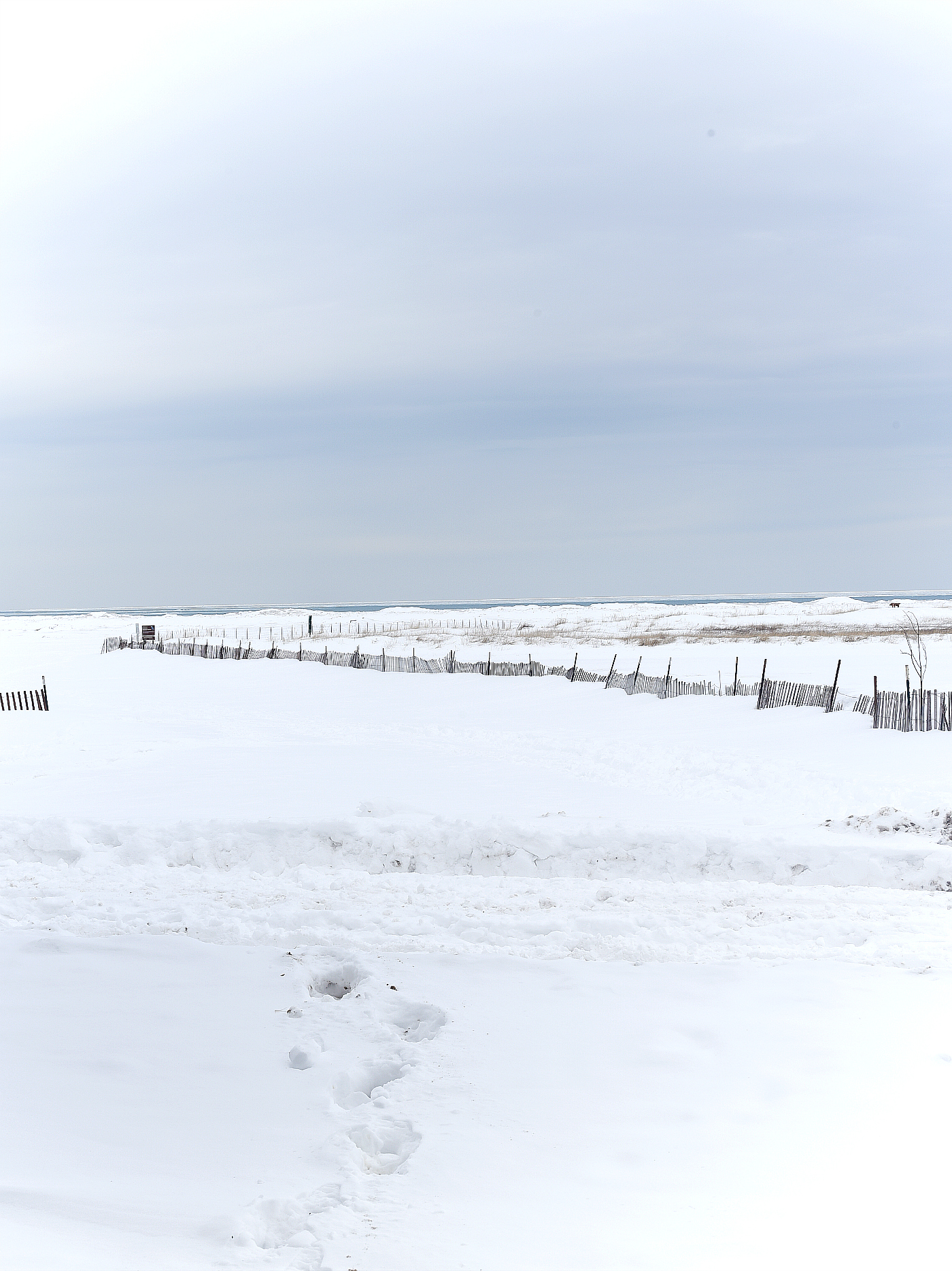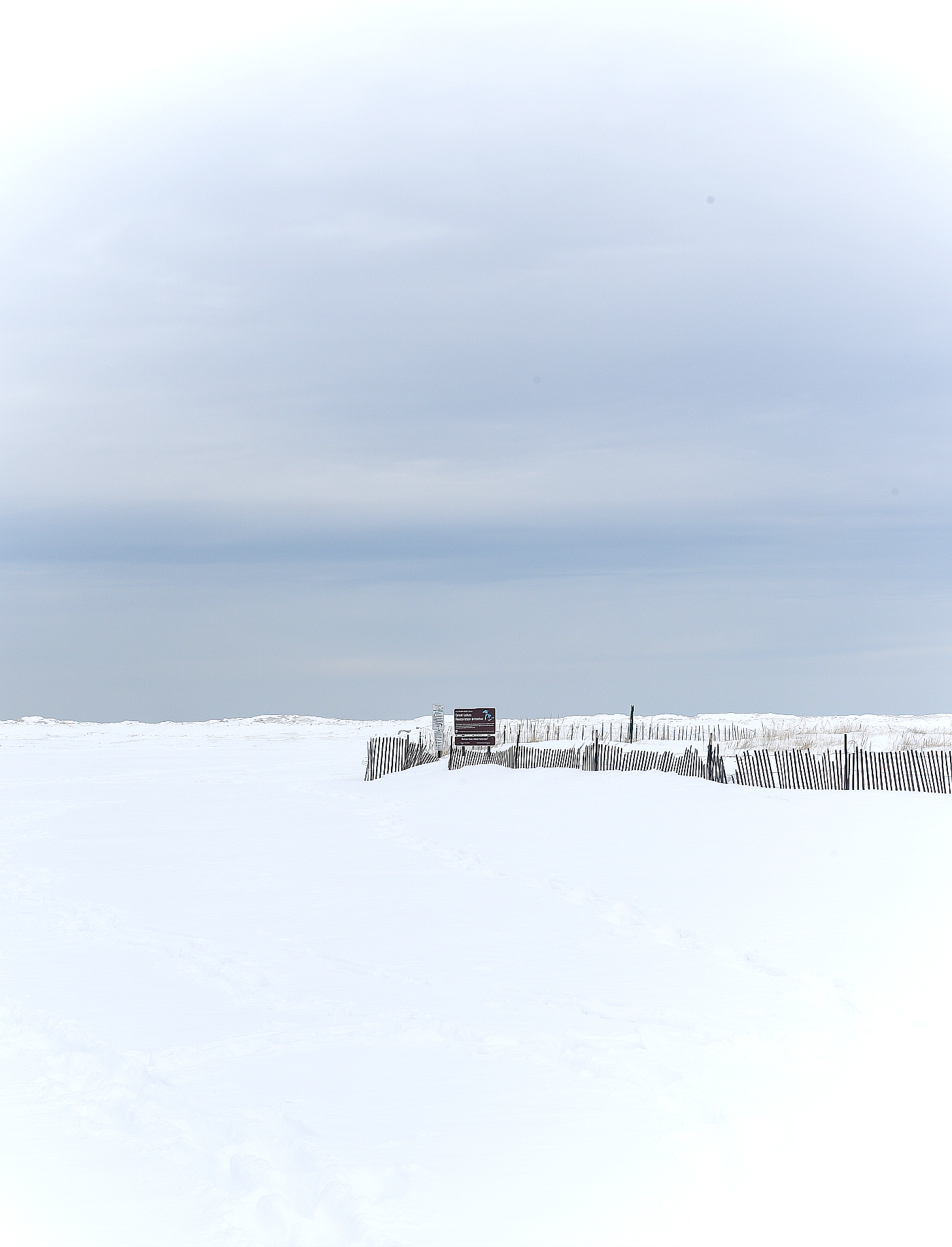 like, was it really as cold as it looks? No. And yes. And no. And, honestly, yes. But, it could have been colder. When I visited the lakefront this week, it was 20-something degrees. Last week (when I originally planned to visit) it was under 10. So, it turns out, I lucked out by waiting.
Now tell that to my frozen fingertips. 🙂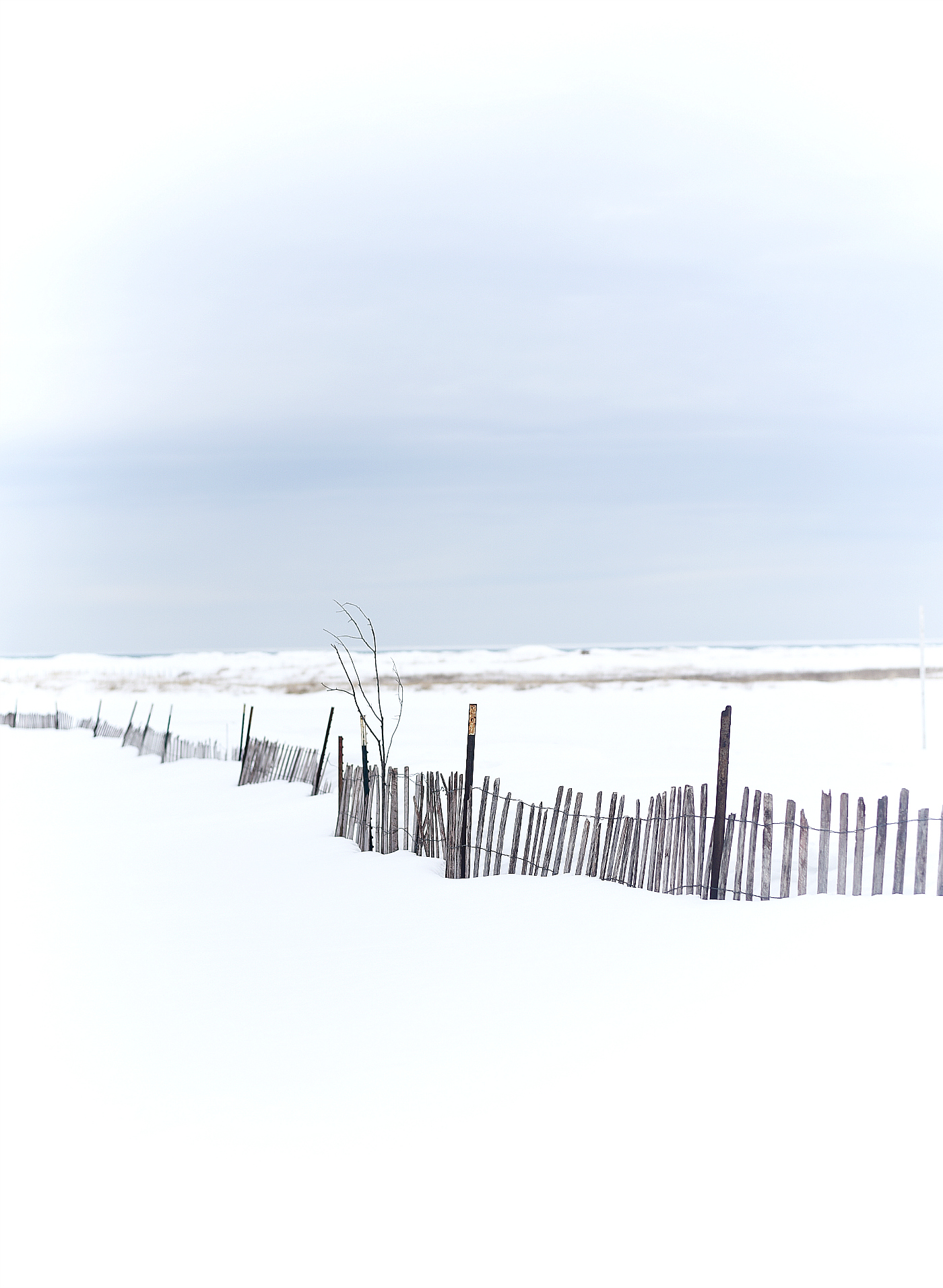 There's also the questions of, is it colder by the lake?
Well, I didn't bring a thermometer with me, but judging from my frozen fingertips (even in gloves) I would have to say, yes. Yes it is. Thankfully it wasn't windy on the day I visited.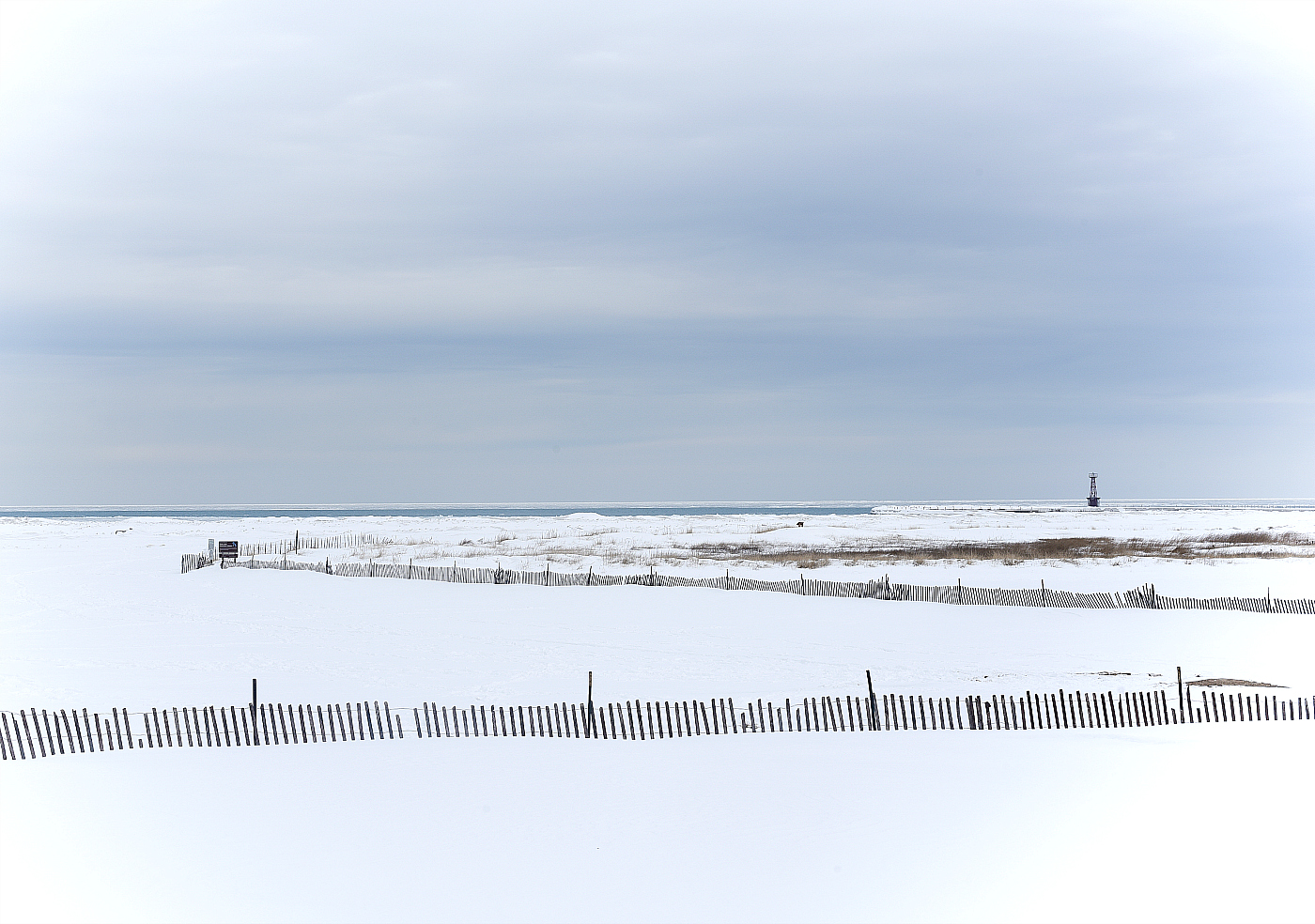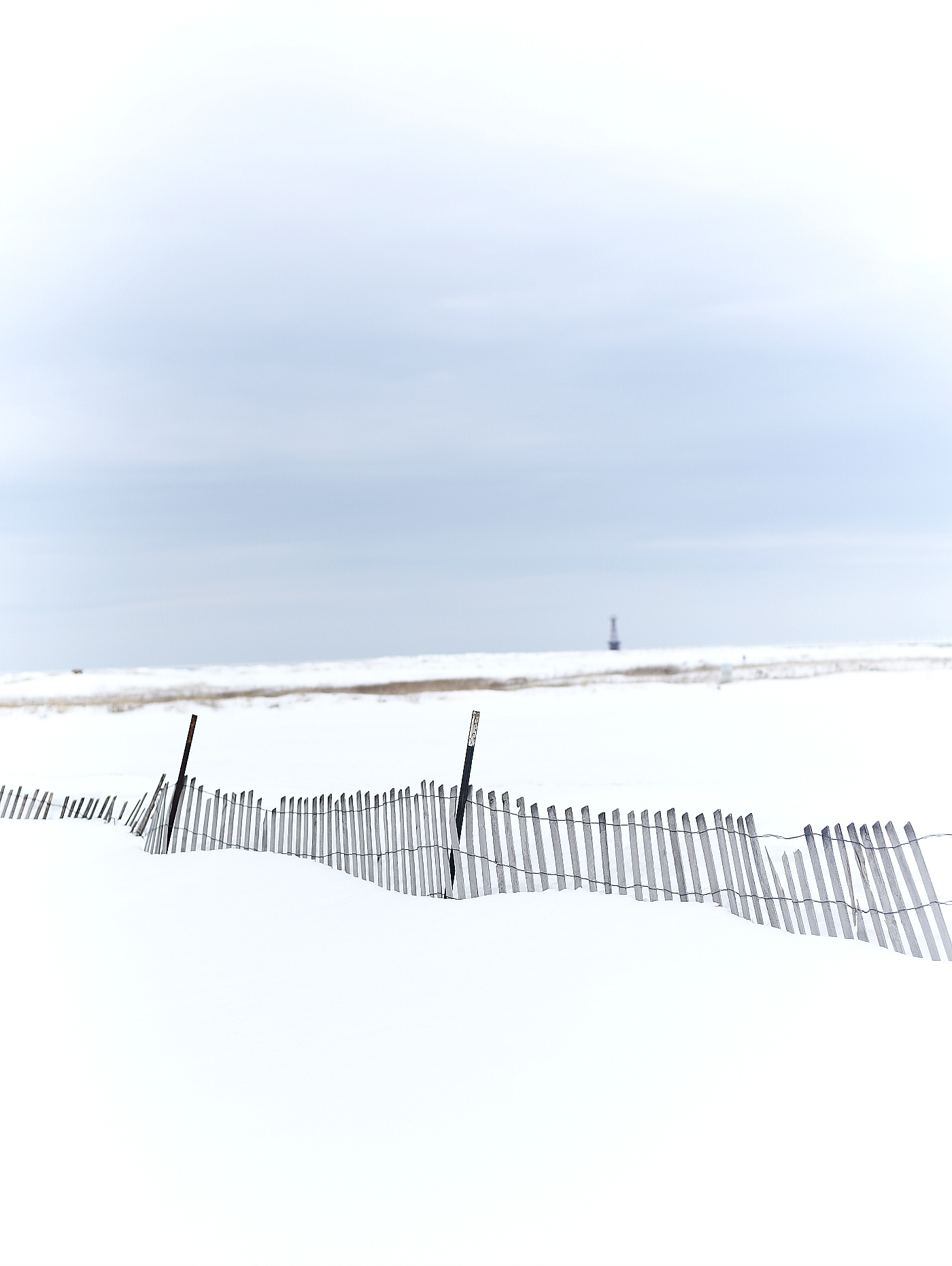 Then there's, were you at all nervous going to the abandoned frozen tundra lakefront on your own?
I only threw this one in because I've made the mistake of watching the "I Survived" show marathon on Lifetime last week. So my rational answer is no. My irrational I-Survived-marathon-watching-answer is … well … a bit.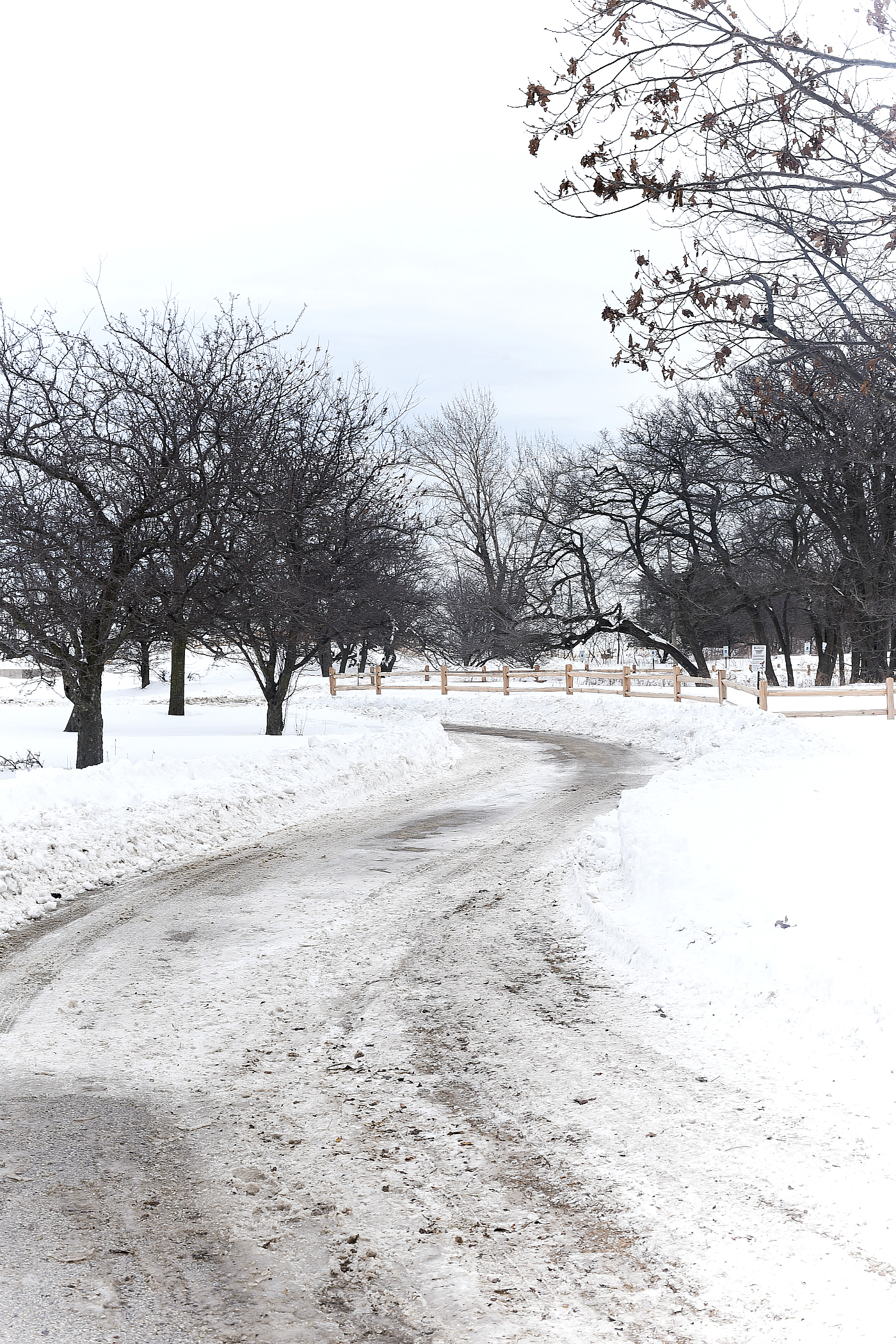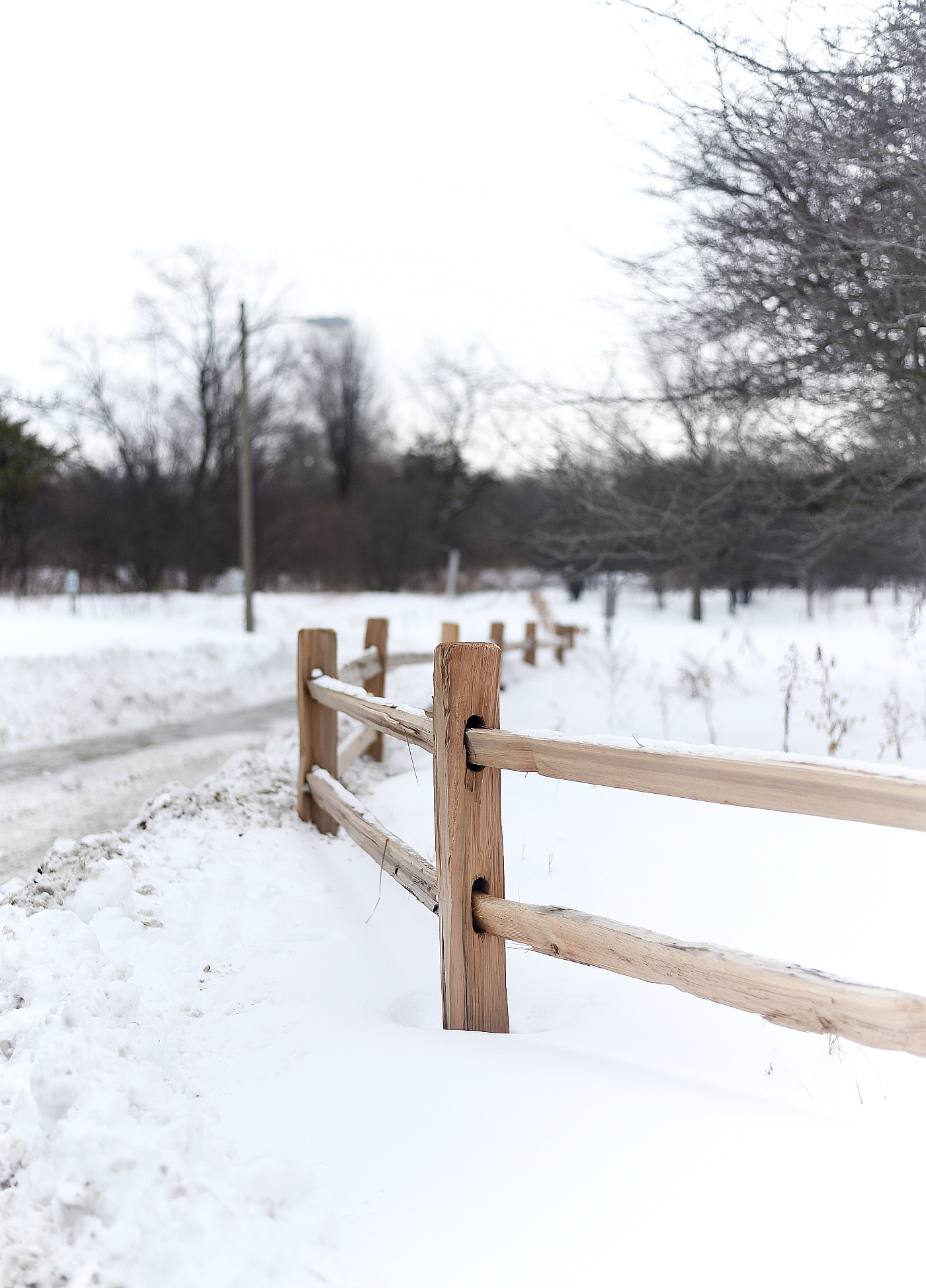 It was pretty quiet there. A few cars parked here and there. A random jogger. Some guy I assumed was ice fishing by the harbour. But on the trail to the beach and the beach itself?
I was alone.
Which was an odd sensation in the heart of Chicago.
You may also be asking, why? Why did you subject yourself to the cold temperatures (and a potential future "I Survived" on Lifetime episode)?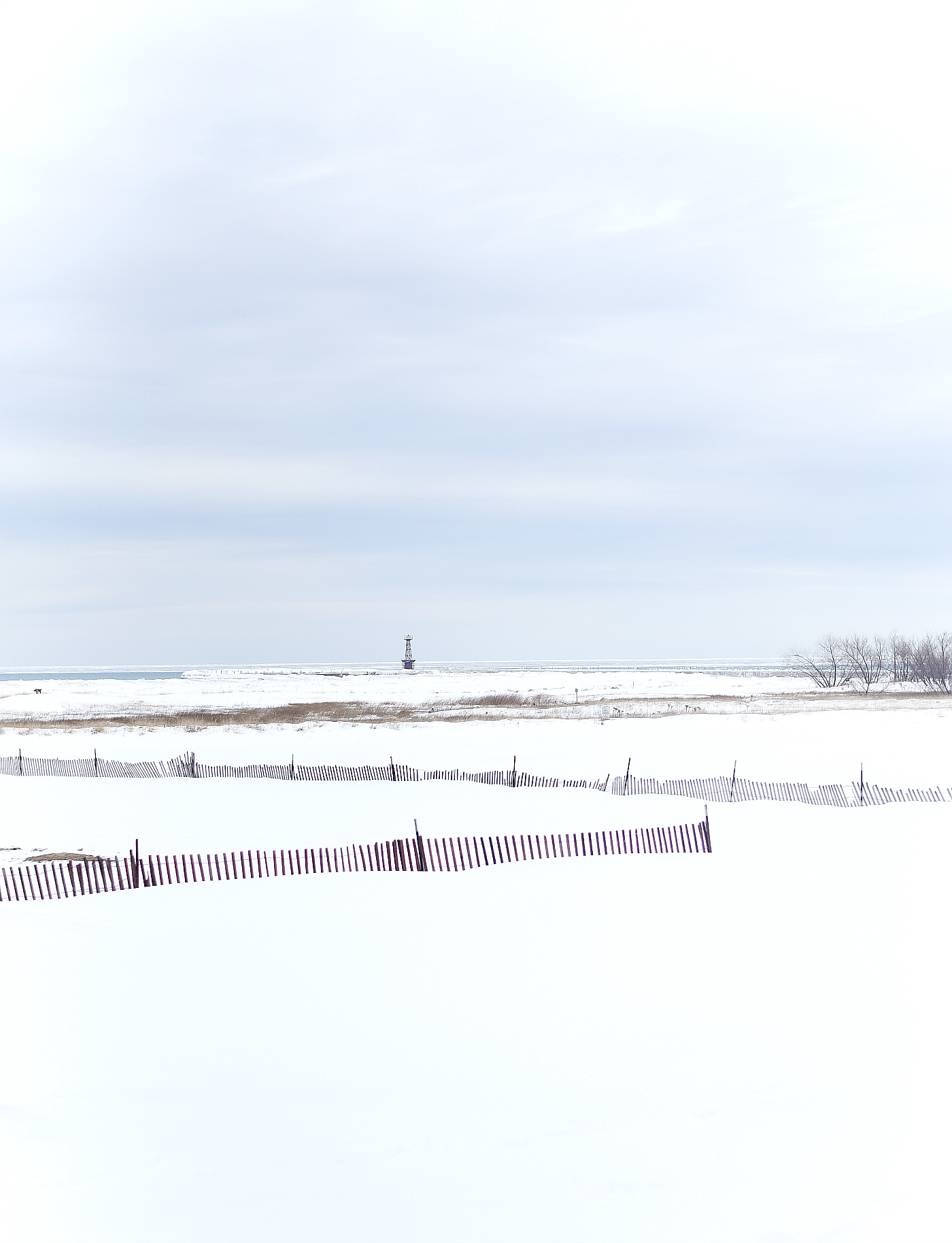 The answer is because in my 25 years in Chicago I've never visited the lakefront during the winter. Sure I've driven by parts of it along Lake Shore Drive. But I've never stopped. Got out. And walked among the snowy shoreline.
And I thought I'd share my first time with you all.
Finally, was it what you thought it would be?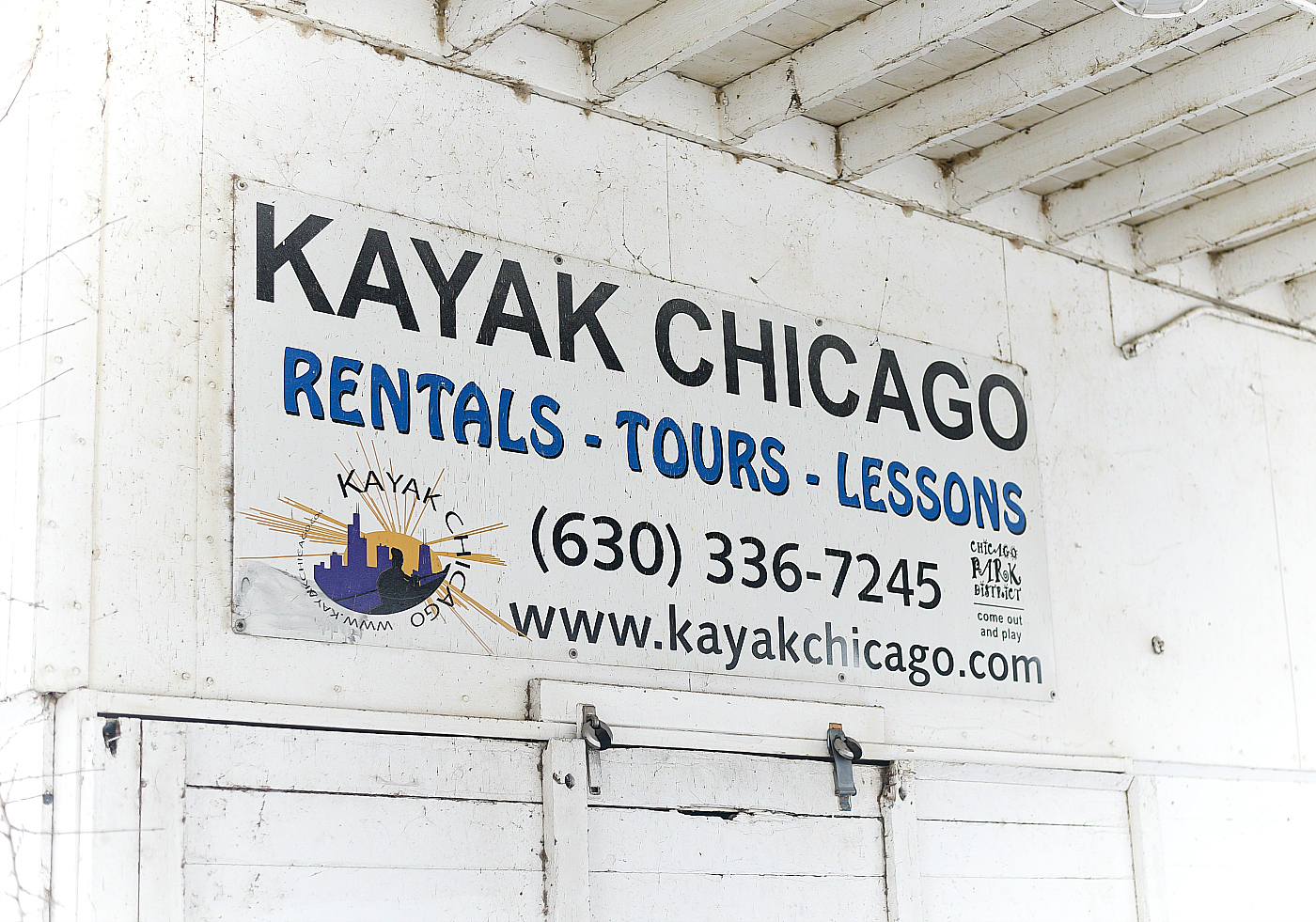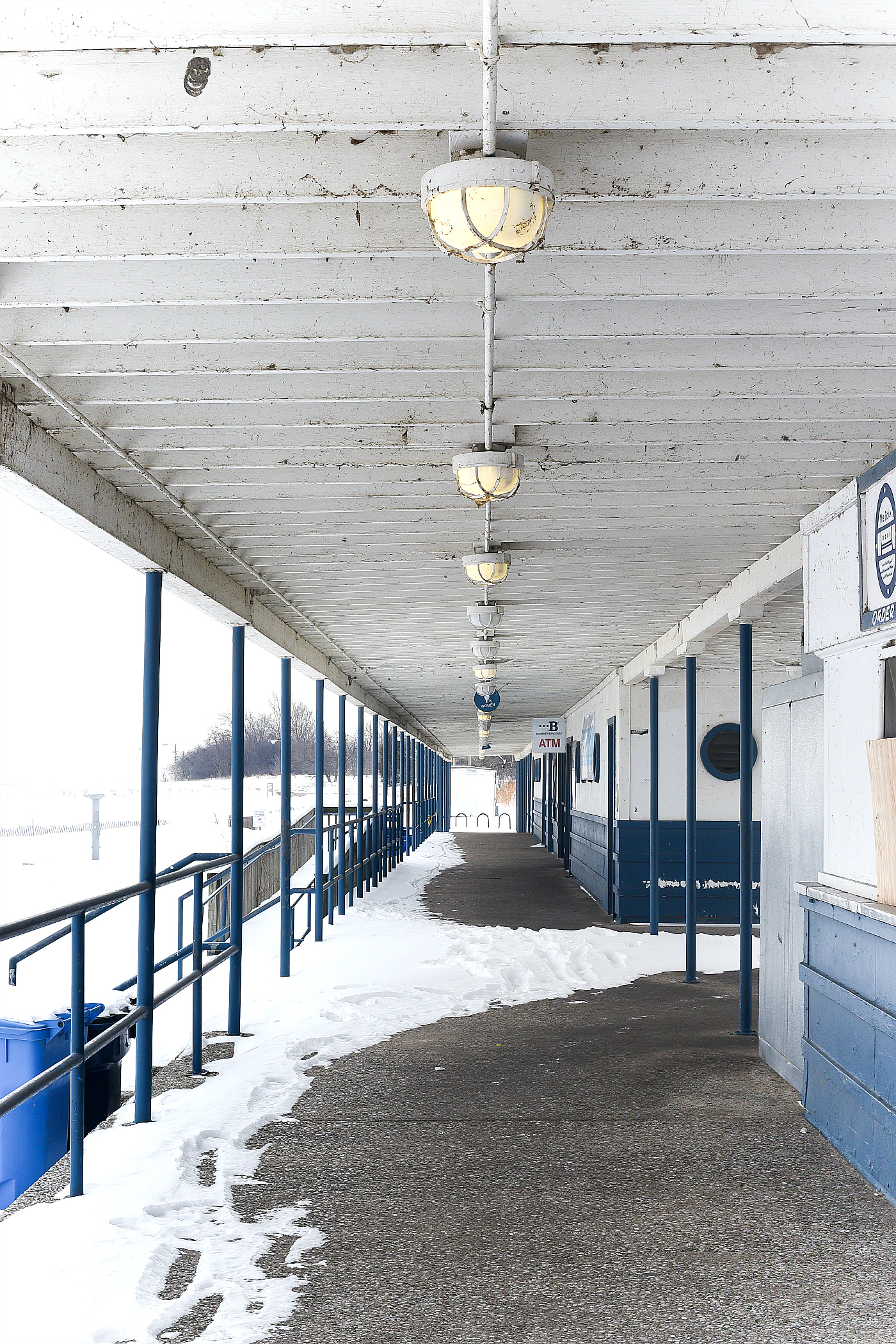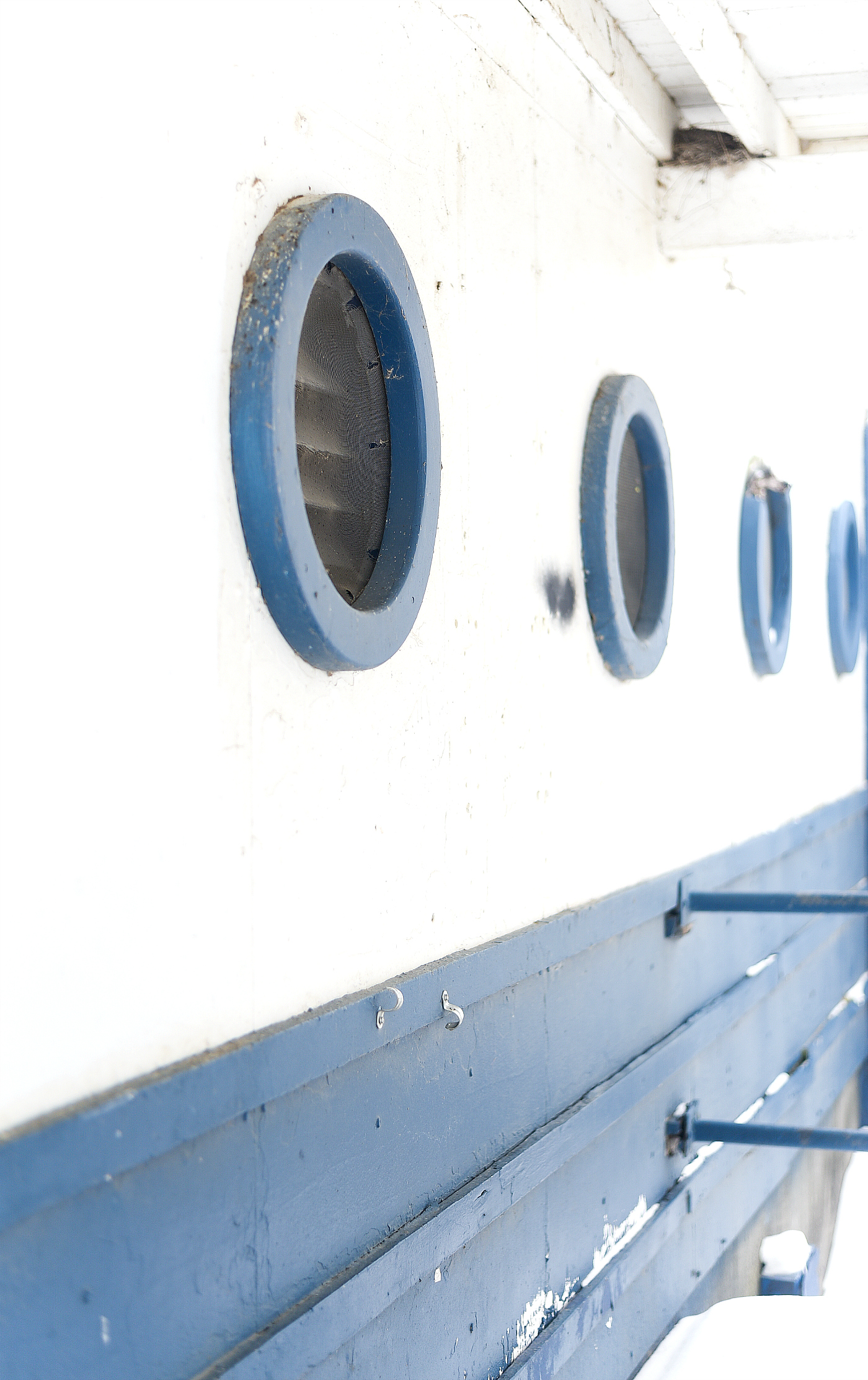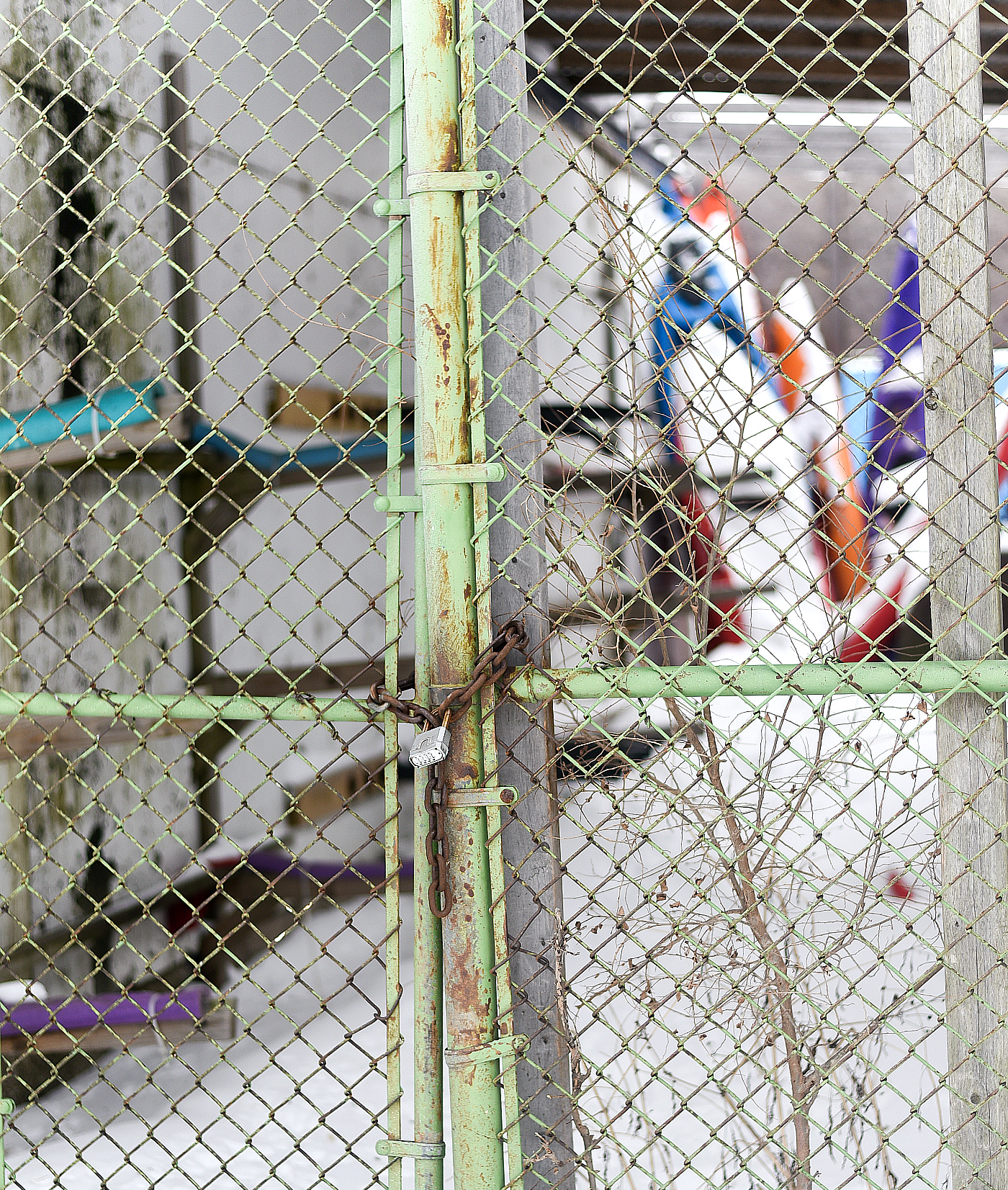 Yes.
And more.
It's like I traveled to a whole new world …
a mere two miles from my house!