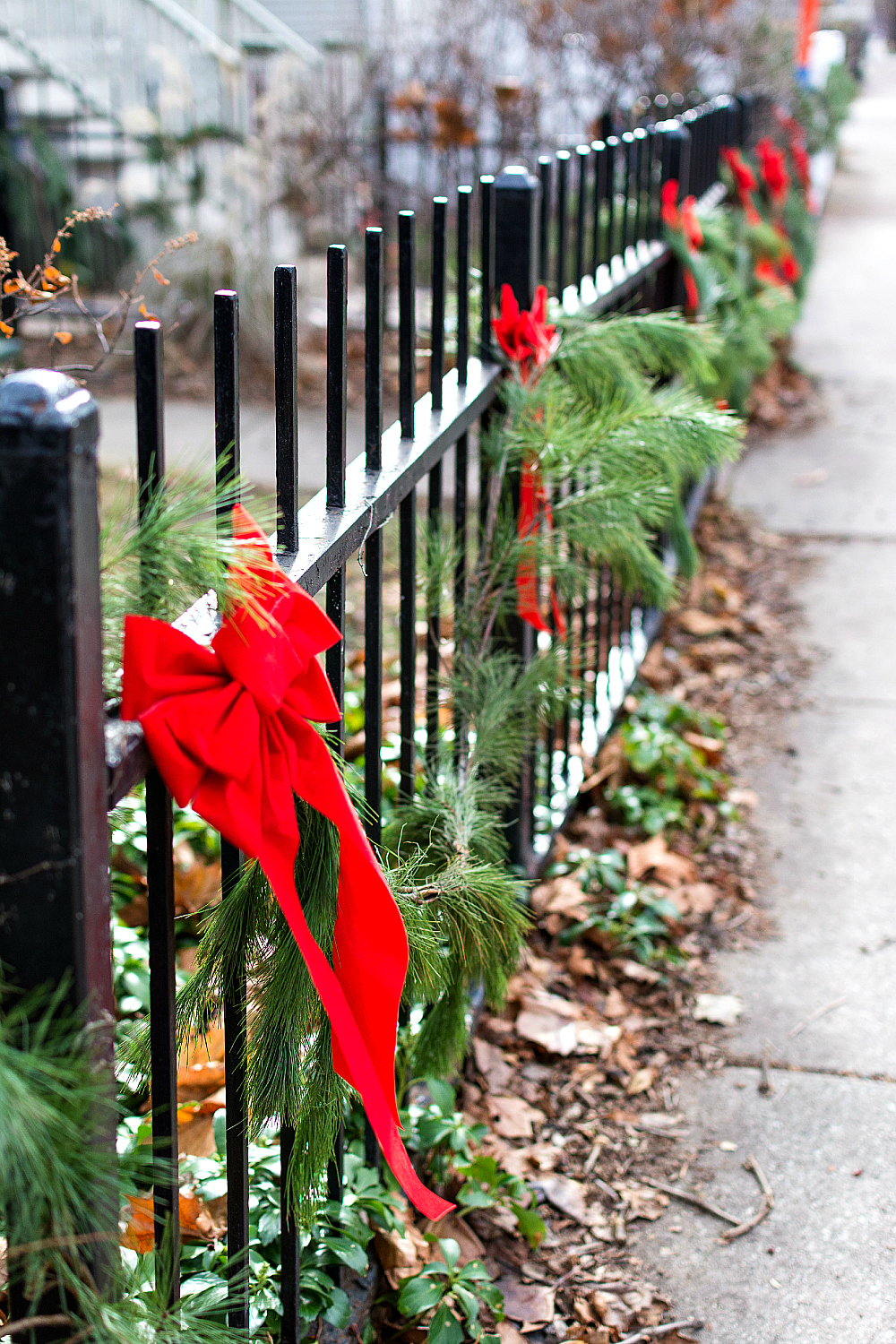 When it comes to Christmas in Chicago, it's all about black iron fences with fresh green garland …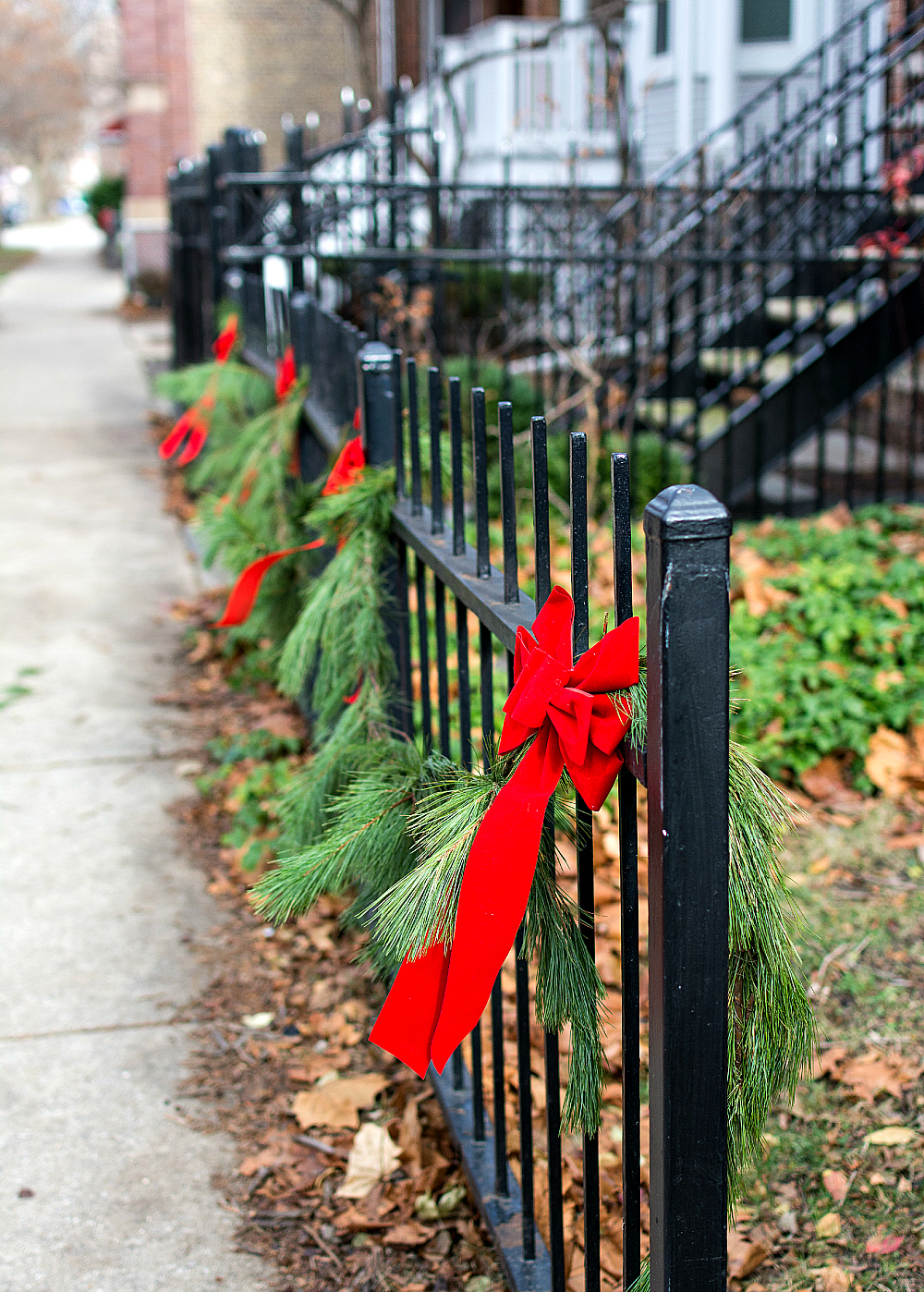 and bows.
Red bows.
When I first toured our home, I fell in love with the iron fence first and foremost…
with dreams of Christmas decor outdoors where I would drape that iron fence with fresh green garland and red bows dancing in my head. 🙂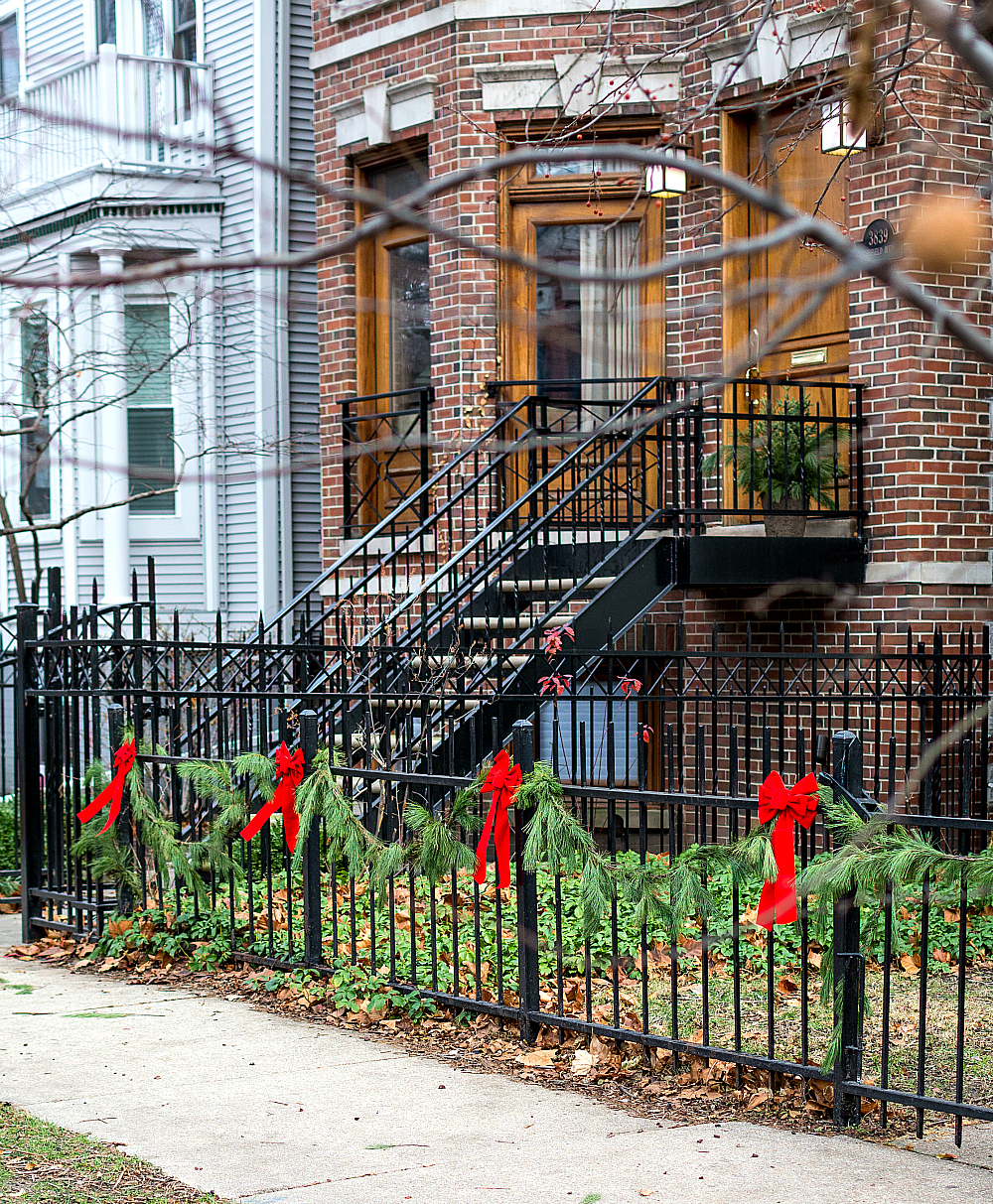 And from that very first Christmas way back in 1995, I've been swagging our iron fence with garland and tying on bows. But over the years, my bows have been slowly disappearing. Or falling apart. So this year, I restocked my supply with these 12 Inch Flocked Bows from Ace Hardware (click here).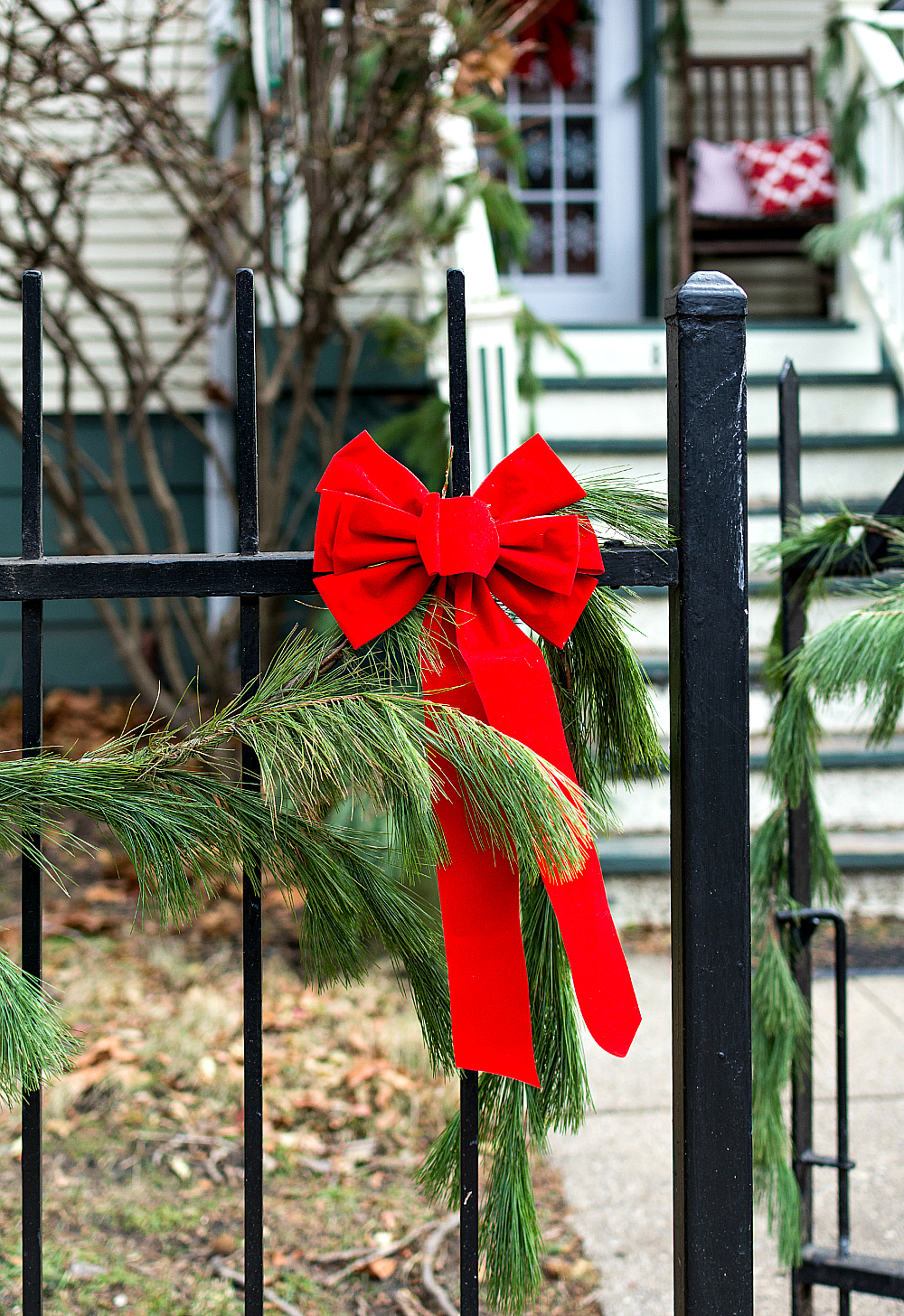 And my neighborhood Ace Hardware actually had them on sale for a $1 a bow (score!).
They are the perfect size. And the perfect color. Now I'm just waiting for that first snowfall to make that fresh green garland and red bows magical …
And Christmas in Chicago wouldn't be complete without a wreath on the door. I picked mine up at the grocery store and then added a few personal touches to dress it up …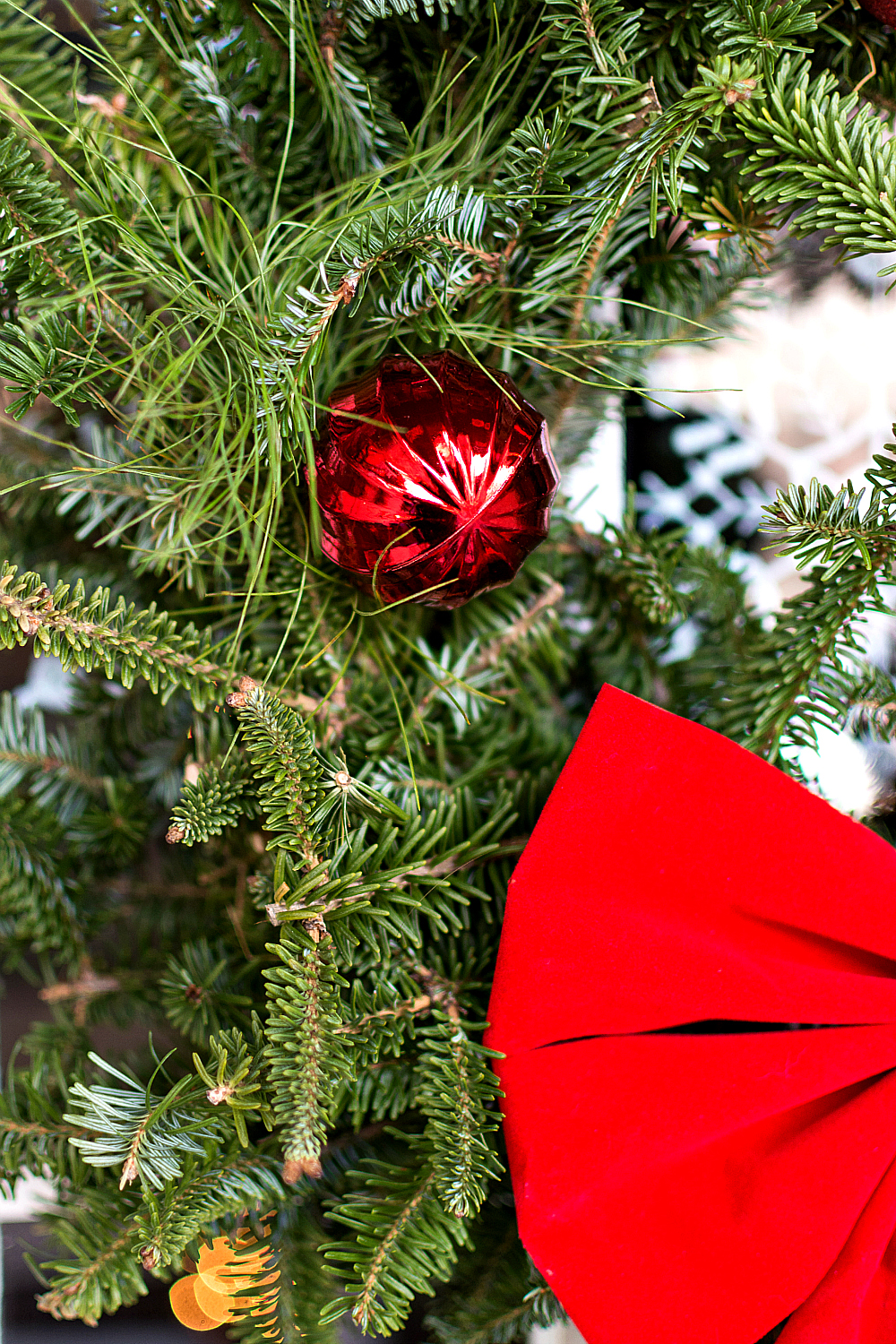 A few errant pieces of garland were tucked in here and there.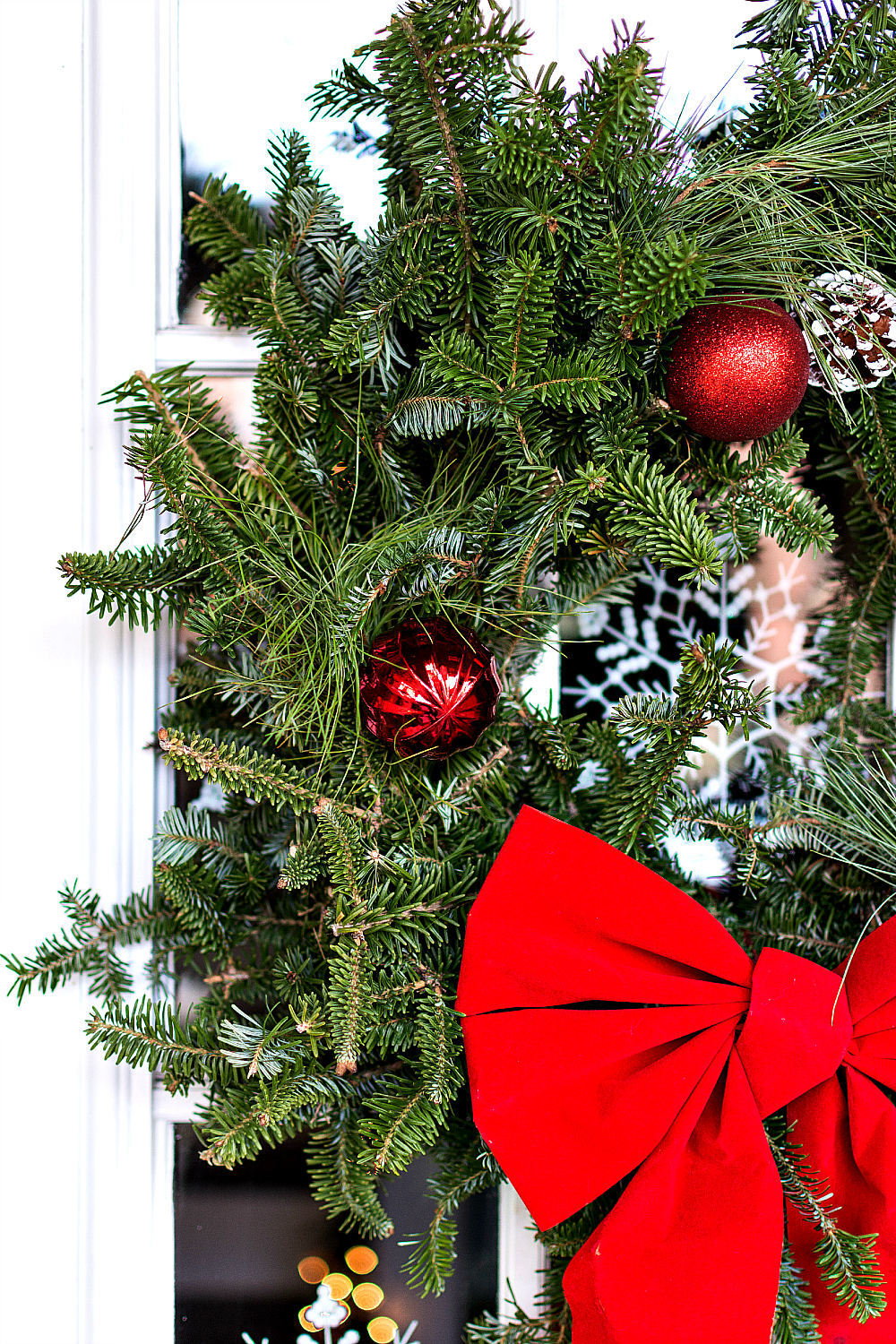 And then I hard wired on a few red ornaments that I found at Ace Hardware. They're from a set of 50 Ct. Ornaments in red, which left me with plenty of leftovers to add to my Christmas tree …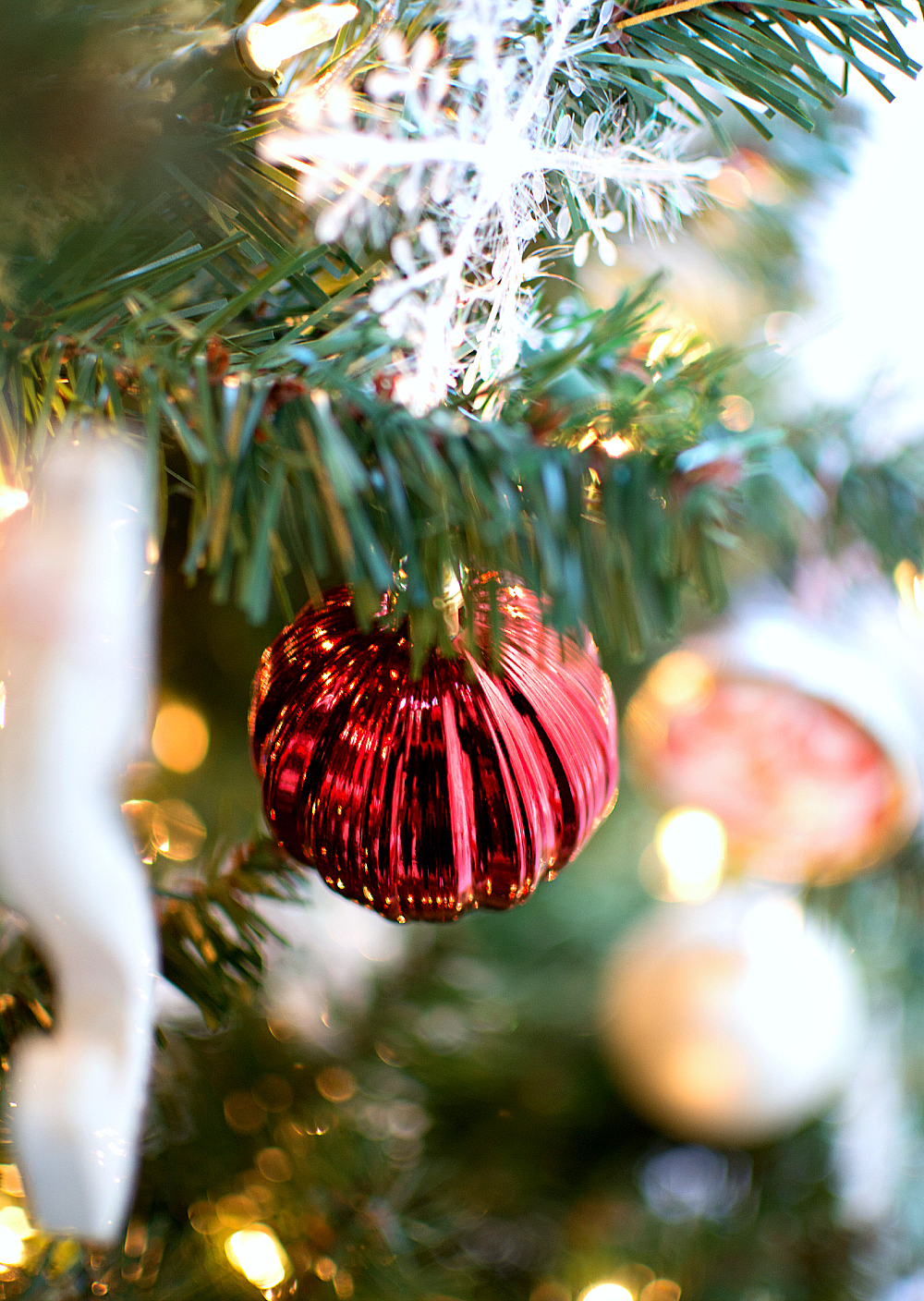 I finished it all off with another 12 Inch Flocked Bow.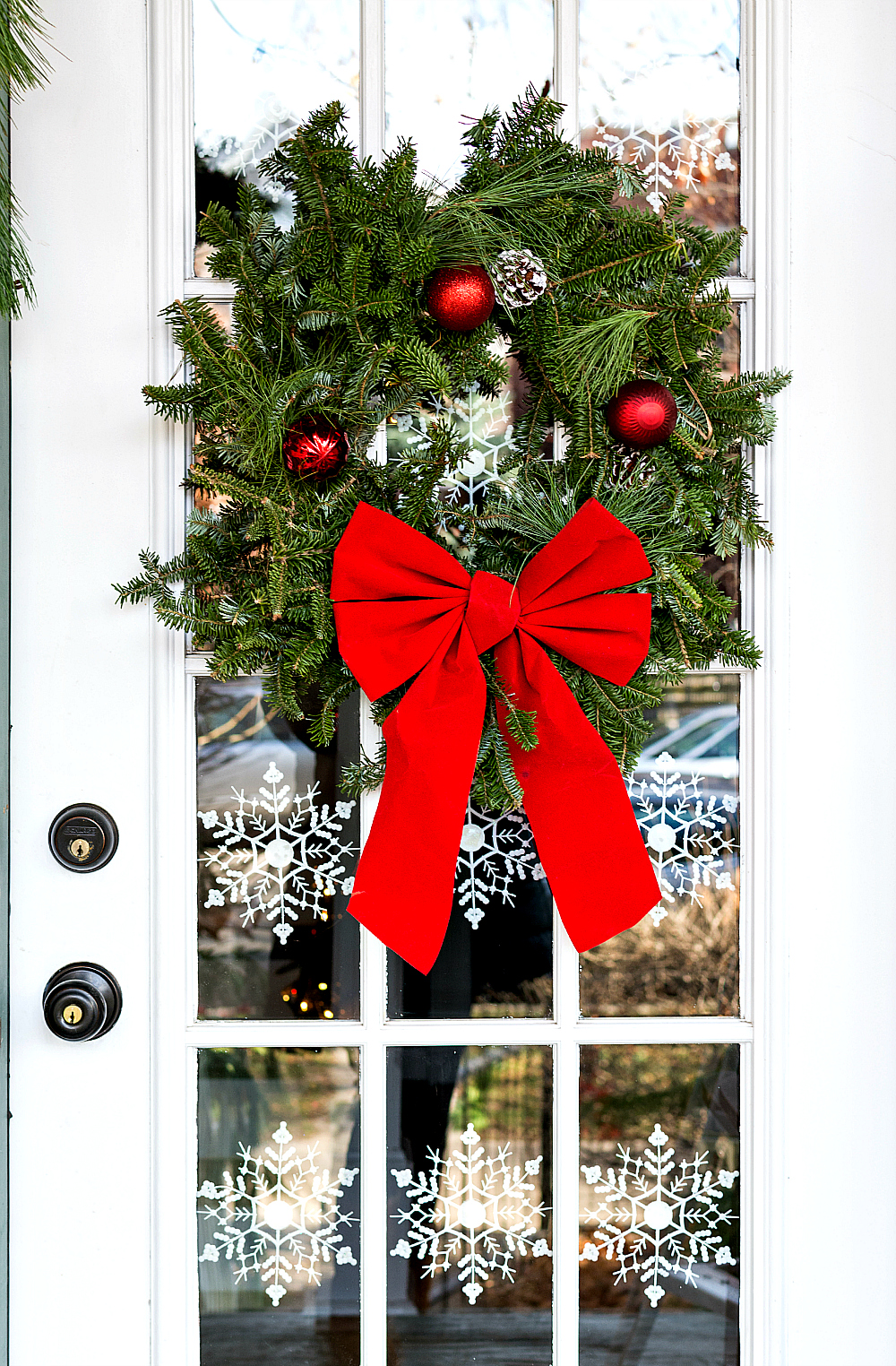 And then to mix it up …. adding in my own Chicago Christmas Style … I found these J&J Seasonal Brookhaven LED Hanging Baskets at my Ace and hung them on the porch.

Now all we need is some snow to cover up the dead leaves and sad, brown ground …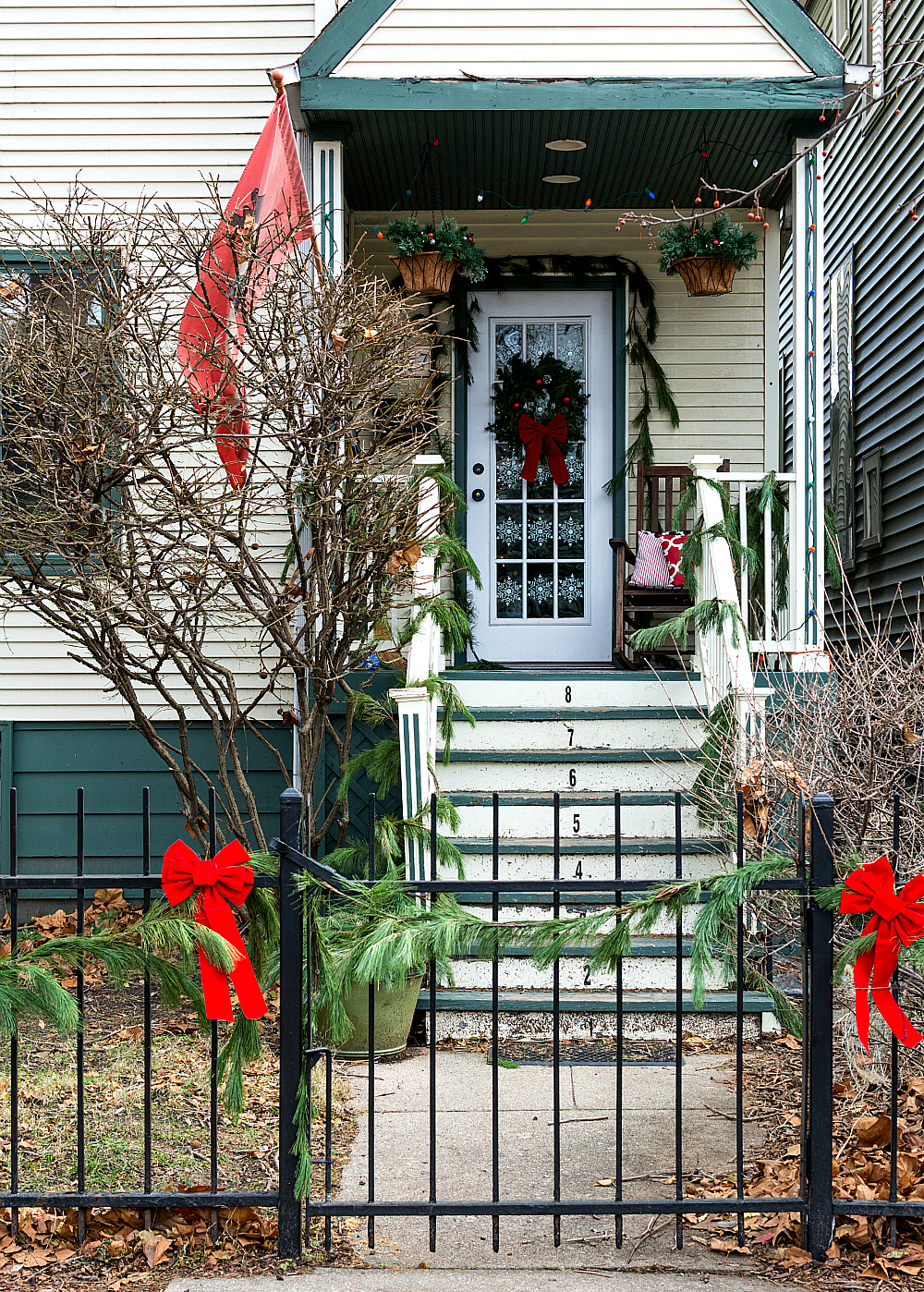 and make the front of our Chicago Christmas home as magical outside as it is indoors!
🙂
And now I'm giving away my last $100 Ace Gift Card of 2015! Enter here …
a Rafflecopter giveaway

Good luck!!!!
You Might Also Like: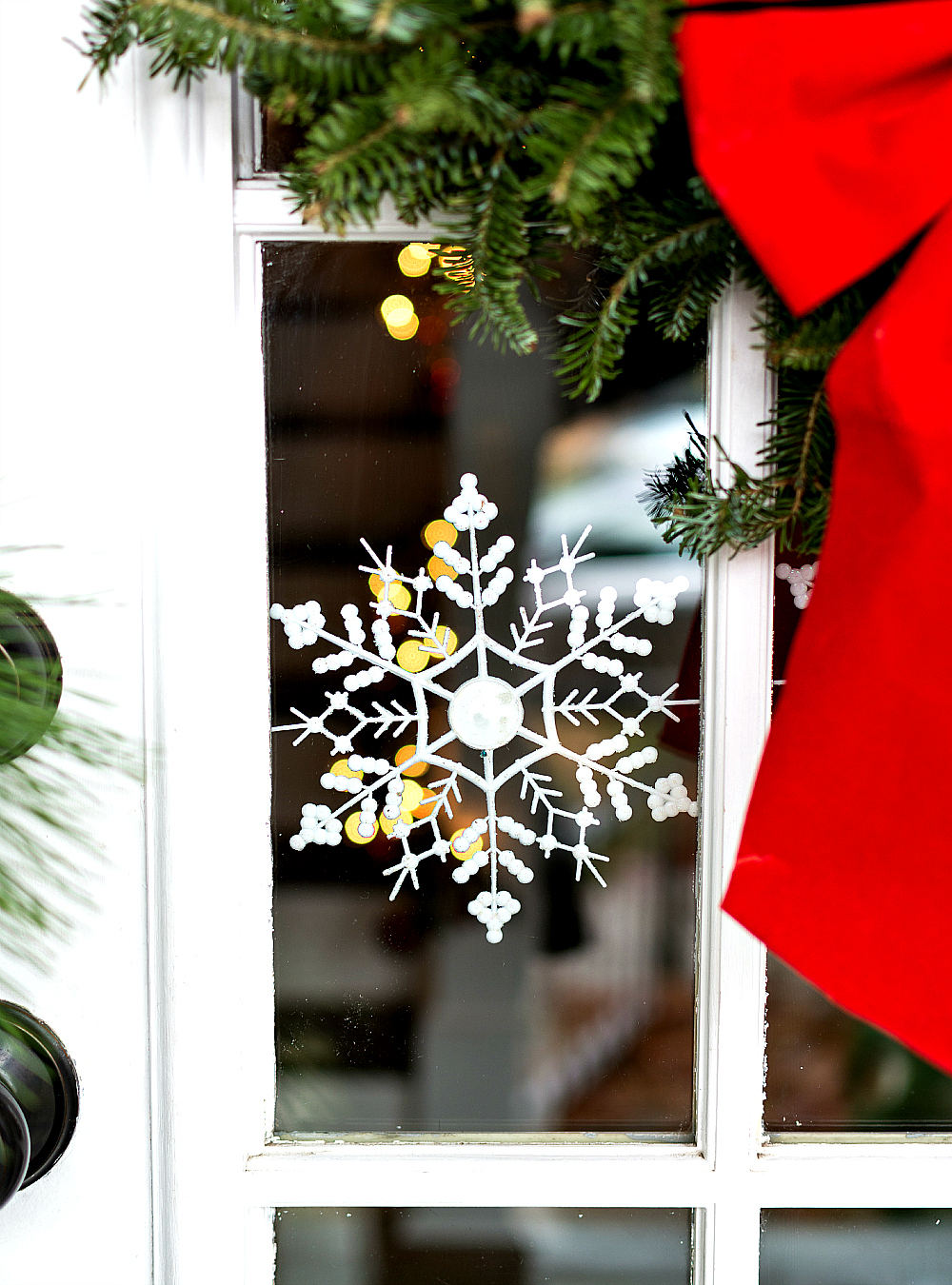 Christmas Door with Snowflakes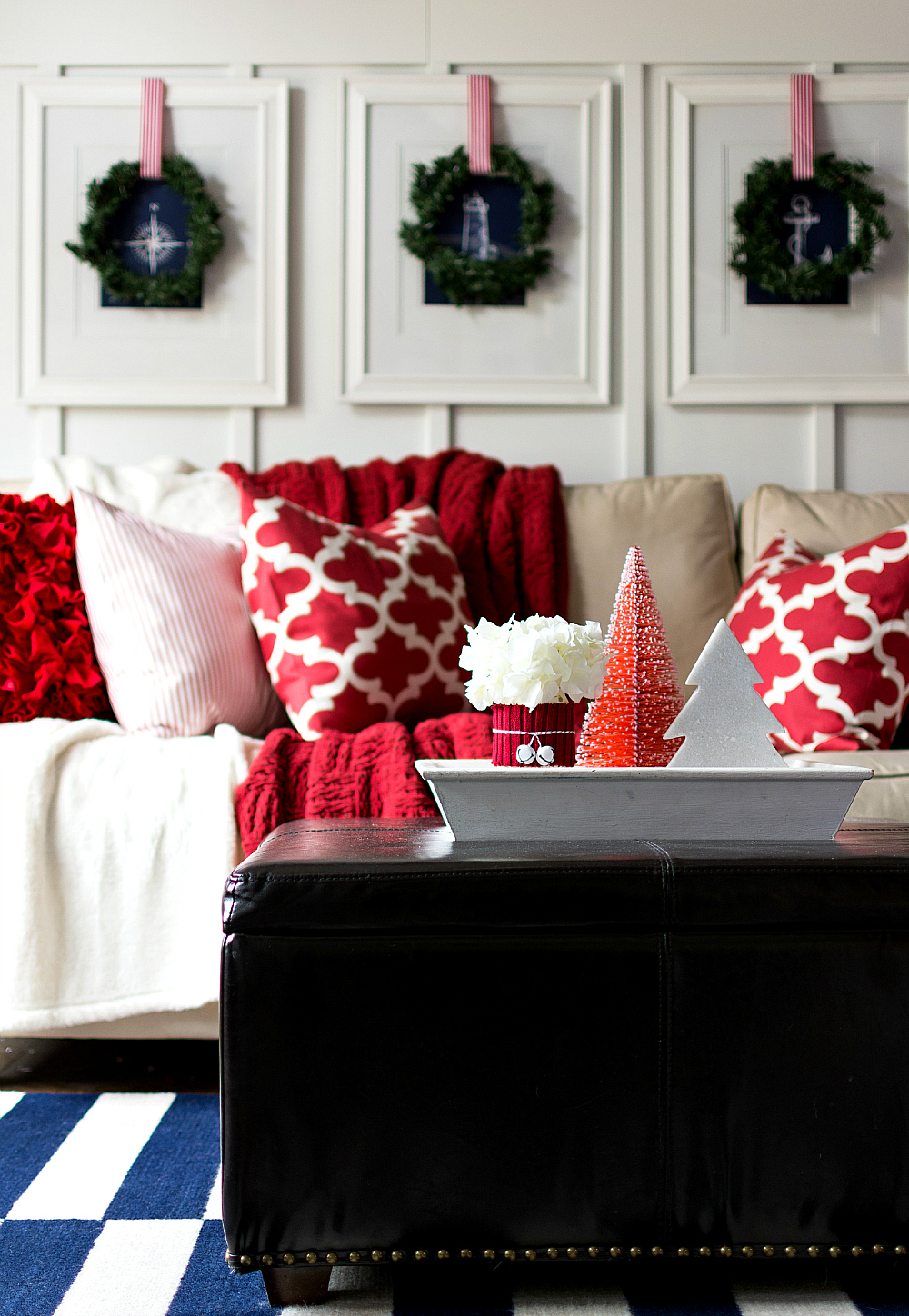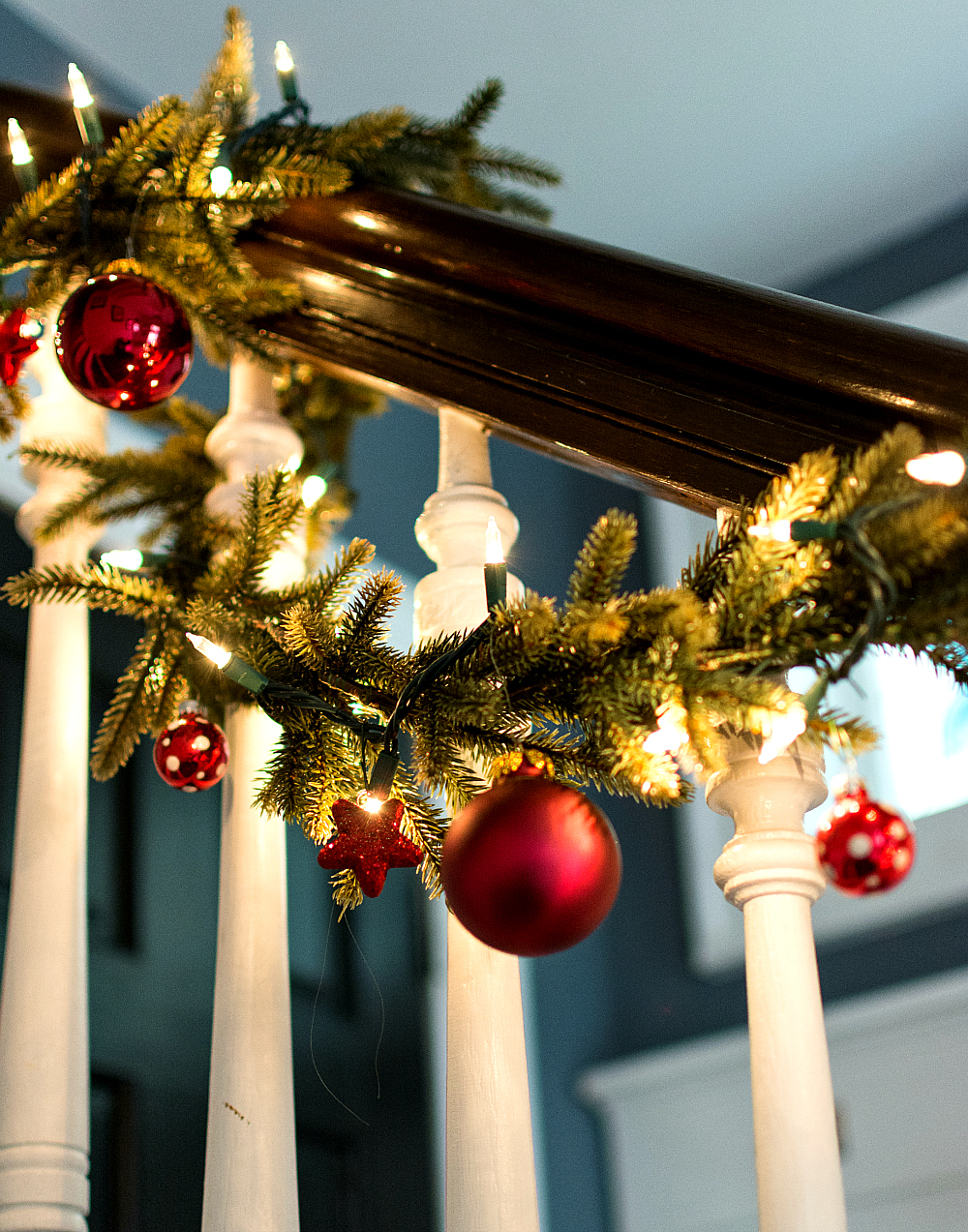 Decorating Garland with Ornaments
Today's post was written as part of my role as an Ace Hardware Blogger. I was compensated by Ace for this post and for the products used, but all opinions about iron fences with garland and red bows, red ornaments, hanging baskets, Christmas decor outdoors, and Ace Hardware are my own.