Christmas in Chicago's Loop – Macy's, Christkindlmarket.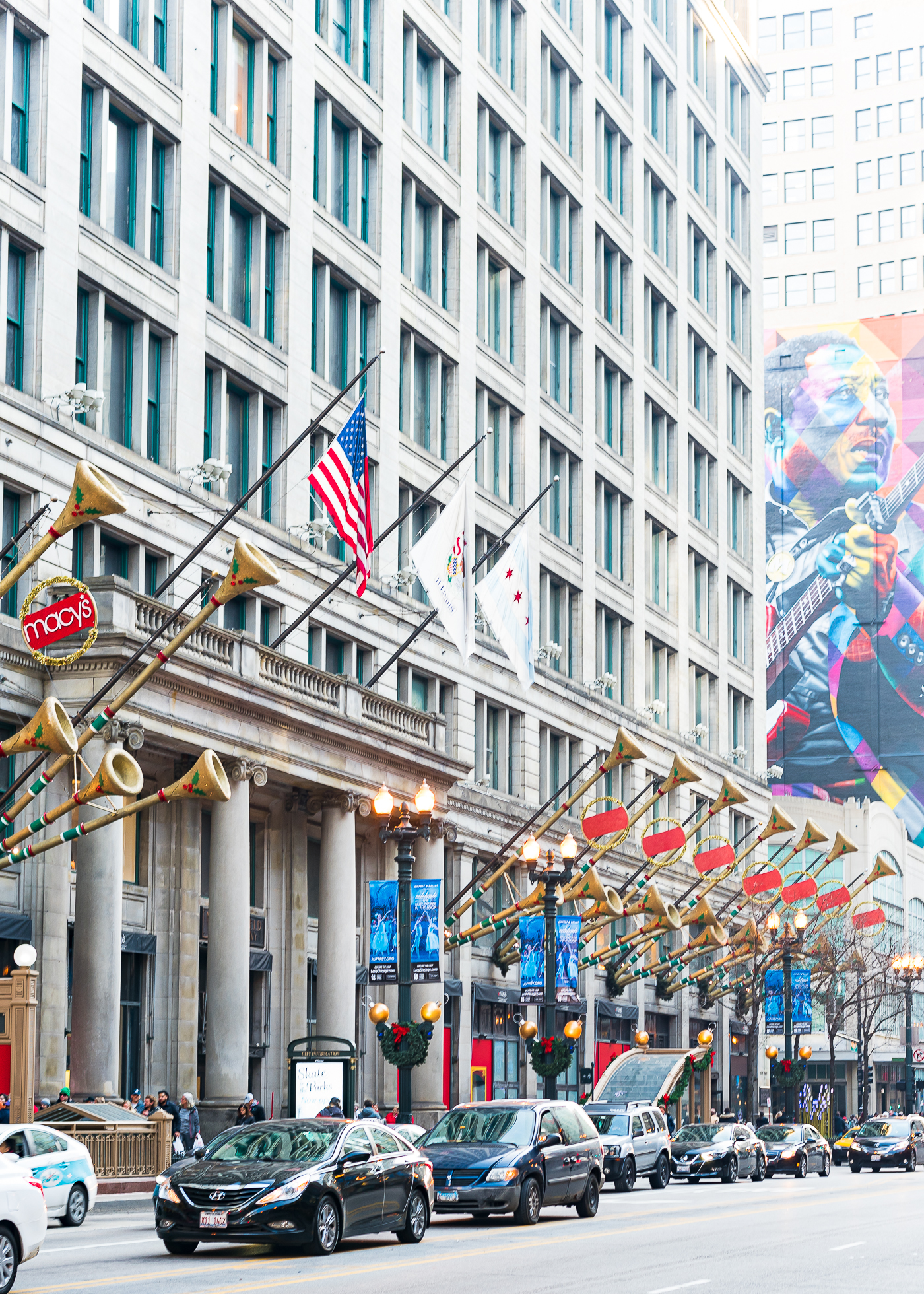 Today I'm joining up with a group of bloggers who are bravely leaving the warmth and comfort of our holiday-decorated homes to venture outside and share some of our favorite holiday sights around our neighborhoods, towns, cities and states.
Thank you Jennifer @Town & Country Living for organizing this great tour! And be sure to follow the links at the end of this post to check out my blogging friends.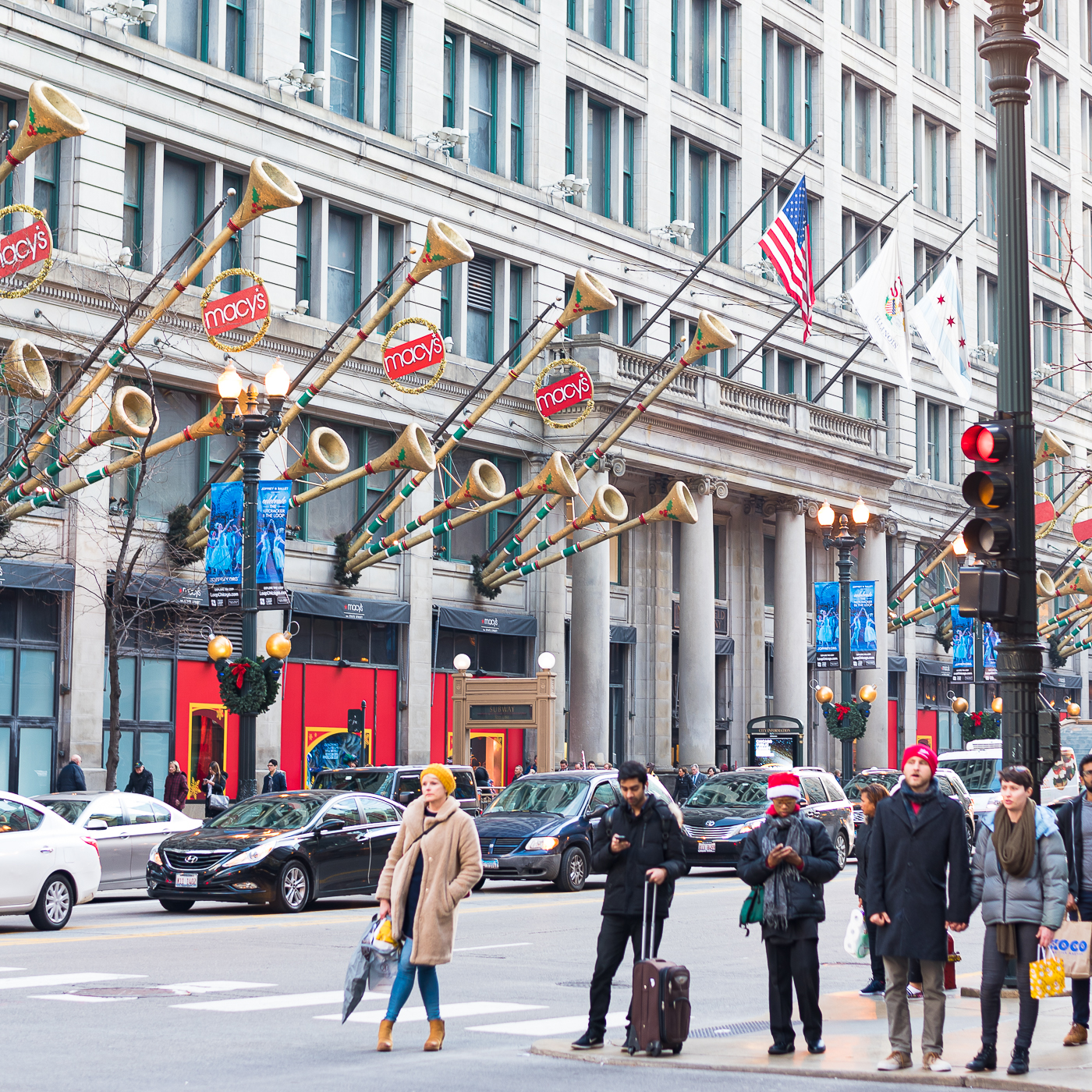 I'll start today's post with a quick Chicago geography lesson: Downtown Chicago – where you'll find the hi rise buildings – is divided by the Chicago River …
as beautifully shown in the opening sequence of The Bob Newhart Show.
North of the river you'll find The Magnificent Mile and River North.
South of the river is The Loop.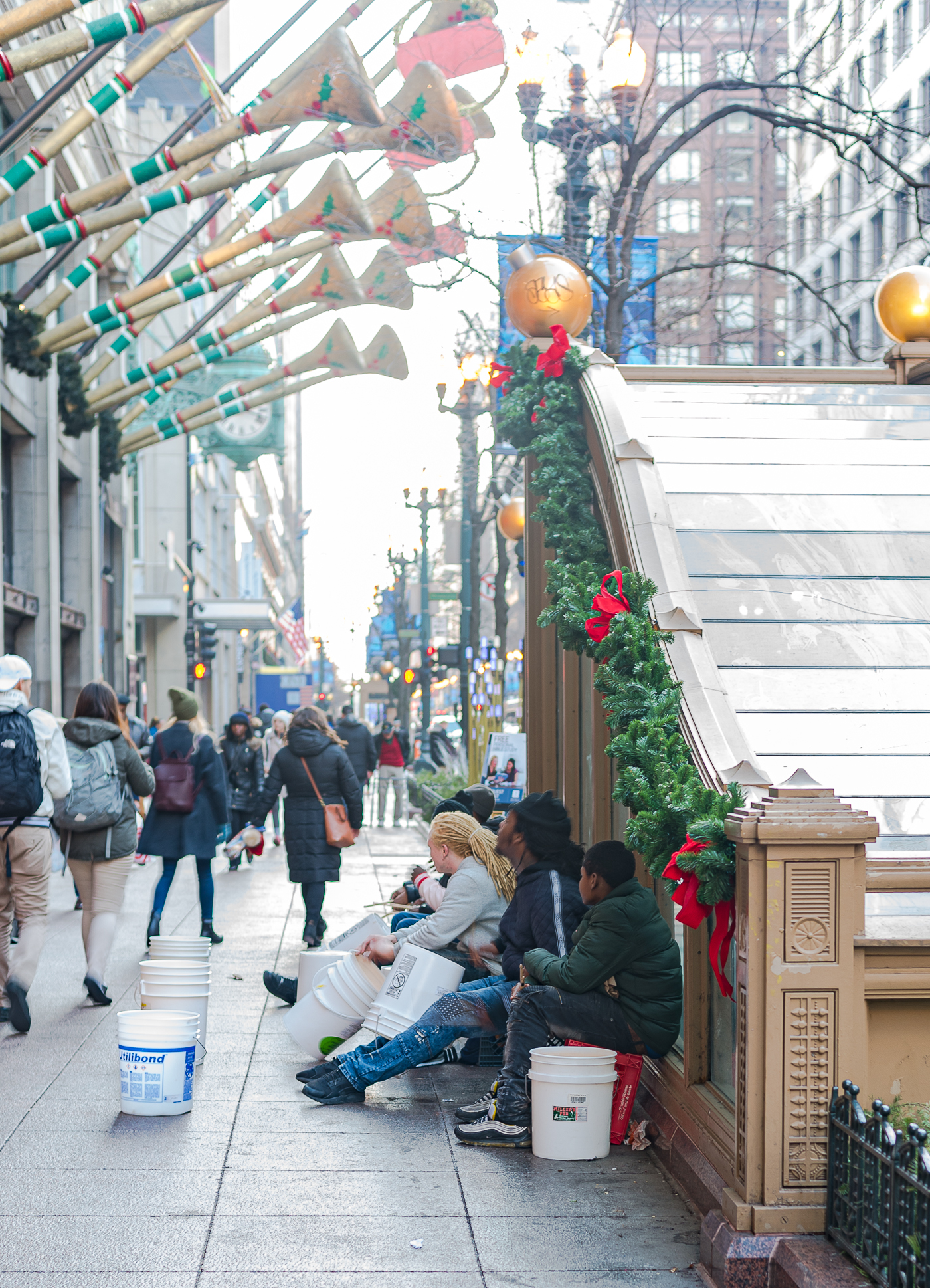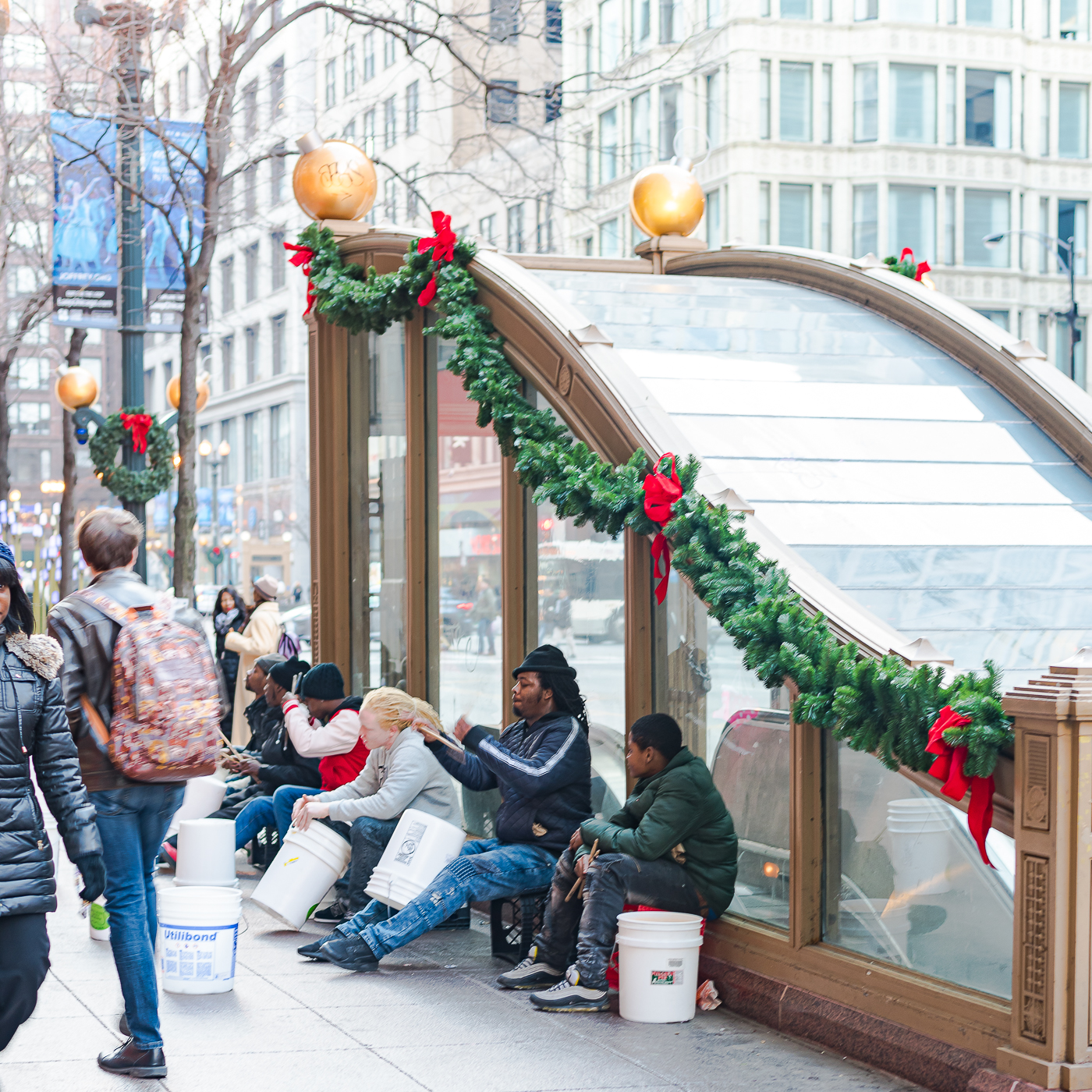 When I worked downtown, I was north of the River. On The Magnificent Mile. And was very familiar with the holiday decor along Michigan Avenue.
Pro tip: It's best seen at dusk/night because each and every tree lining the street is strung with hundreds and thousands of twinkle lights.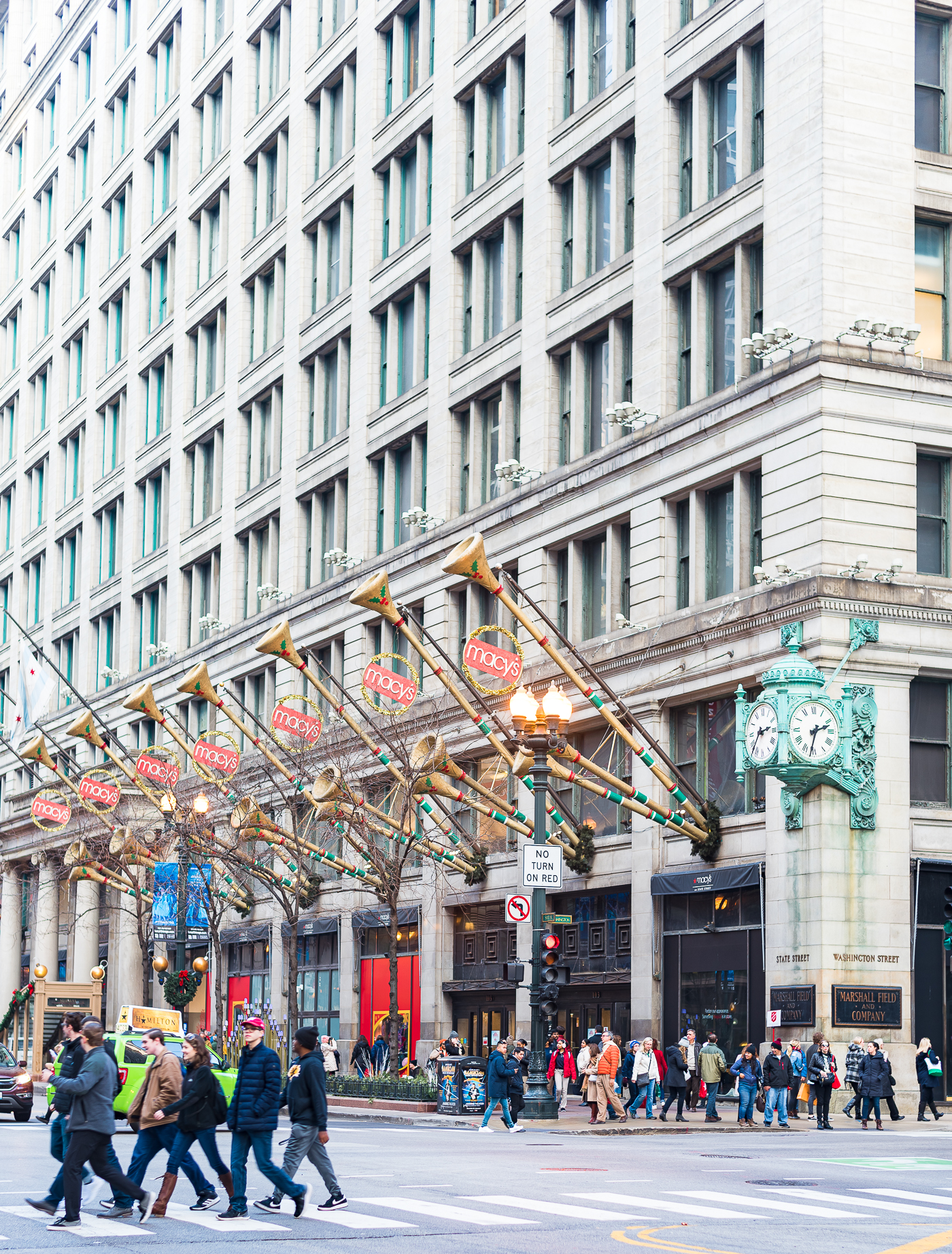 But I'm embarrassed to say I never ventured south of the River during the holidays …
hangs head in shame.
In my defense, I worked hard, long hours on Michigan Avenue and just wanted to get home at day's end.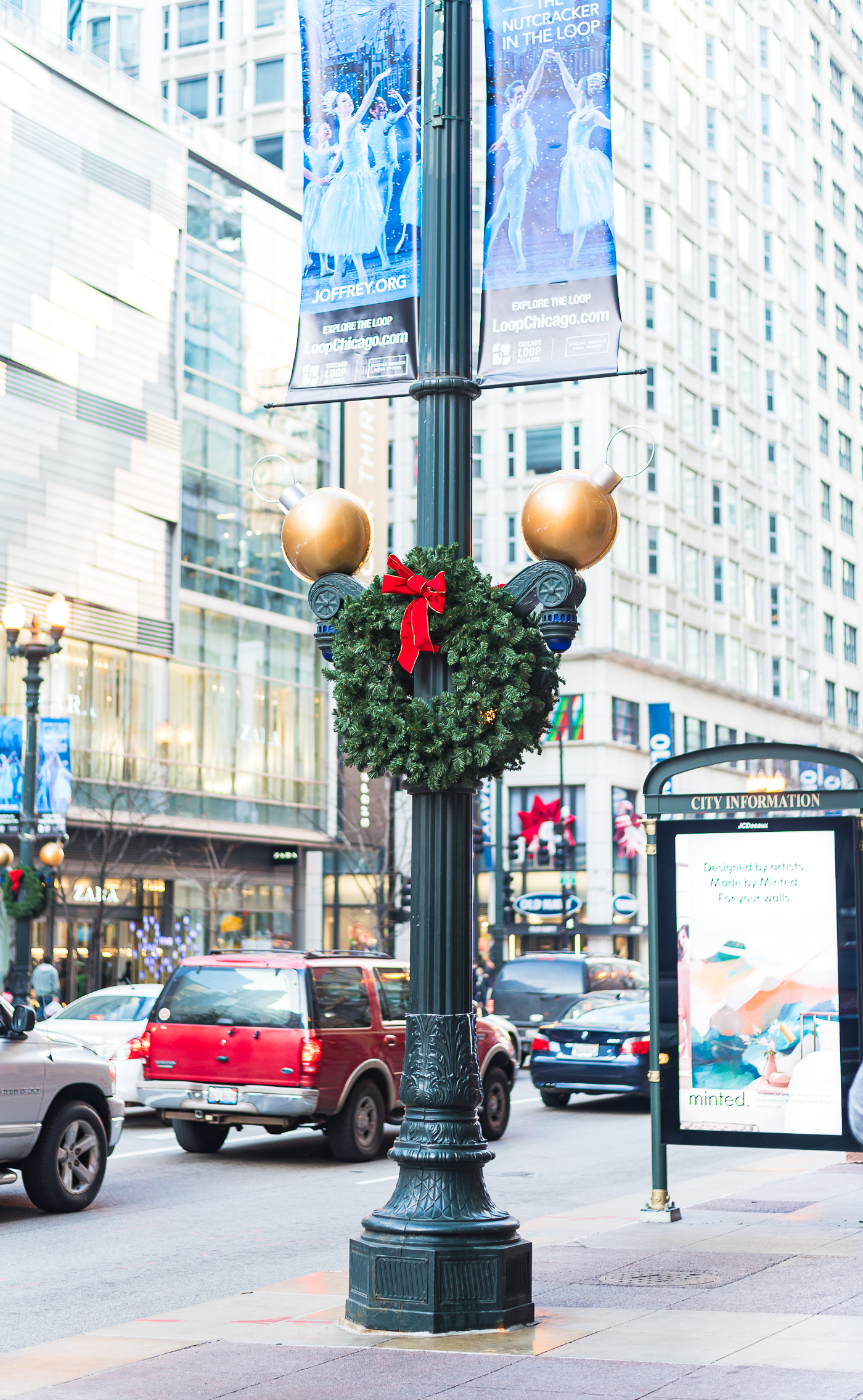 So I thought it was overdue time to correct my 25+ year misstep and head south of the River to walk around The Loop. With my camera in hand …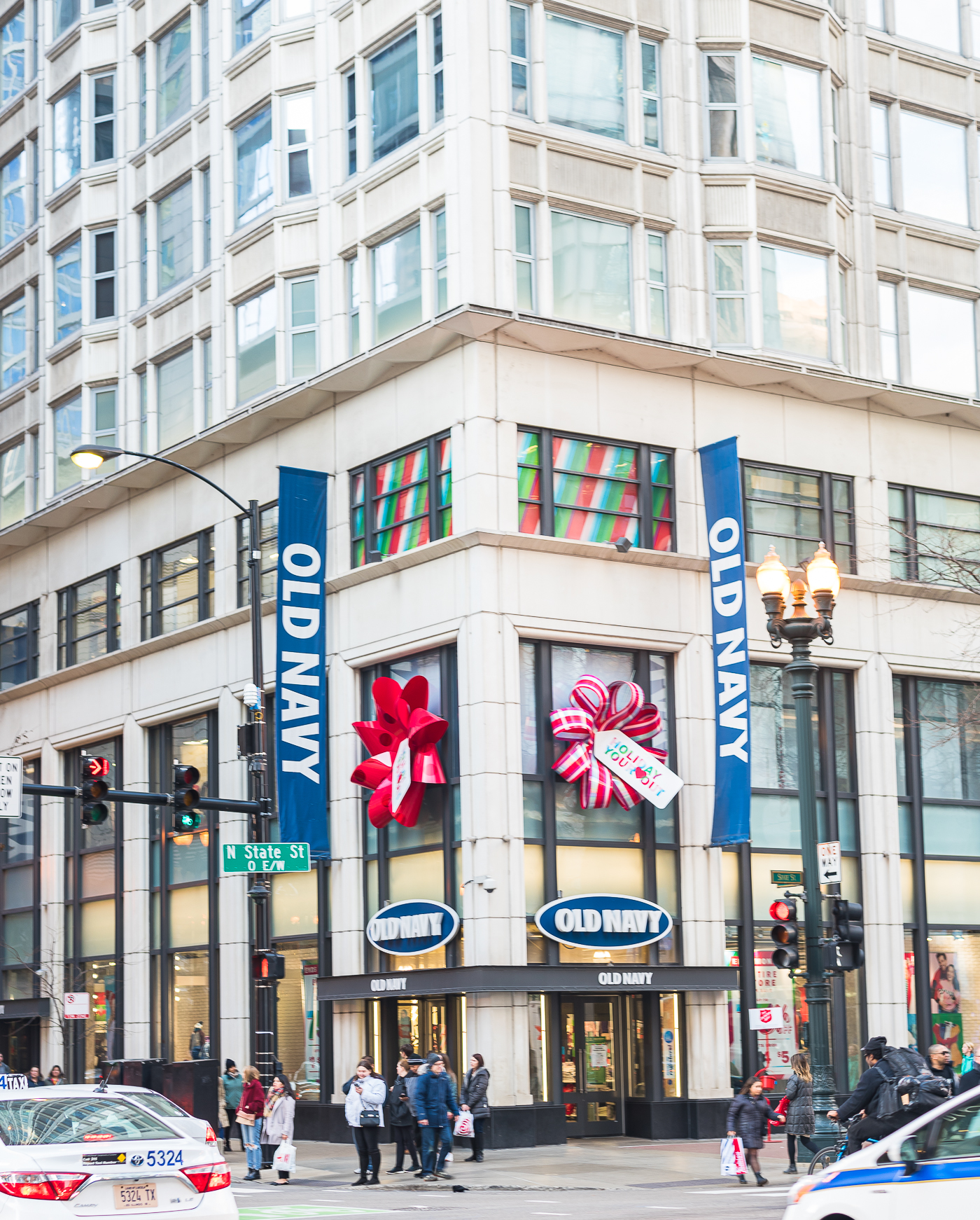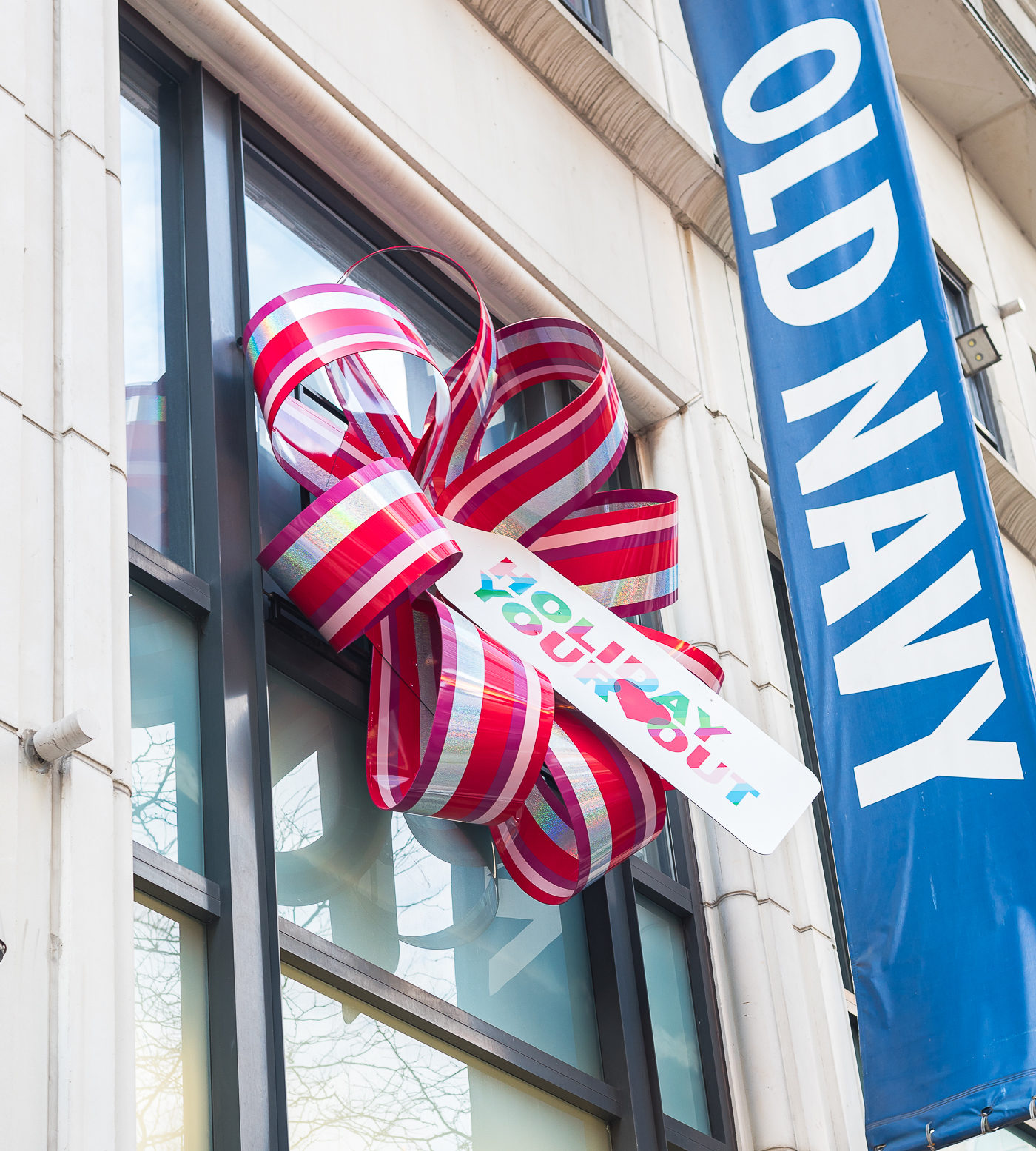 I started at Macy's.
Captured some street musicians.
Loved this giant bow on Old Navy.
I stumbled up on the annual Christkindlemarket in Daley Plaza …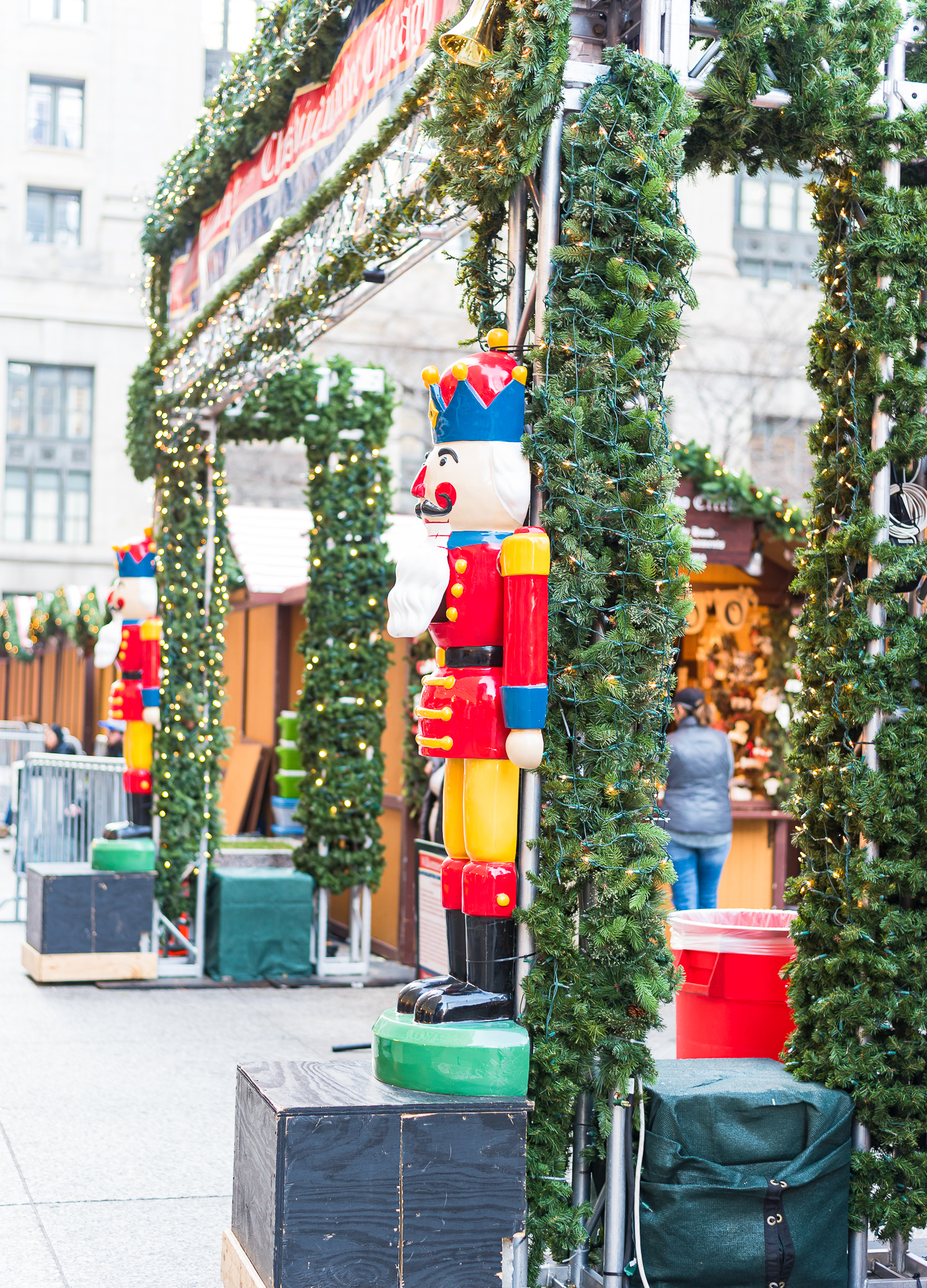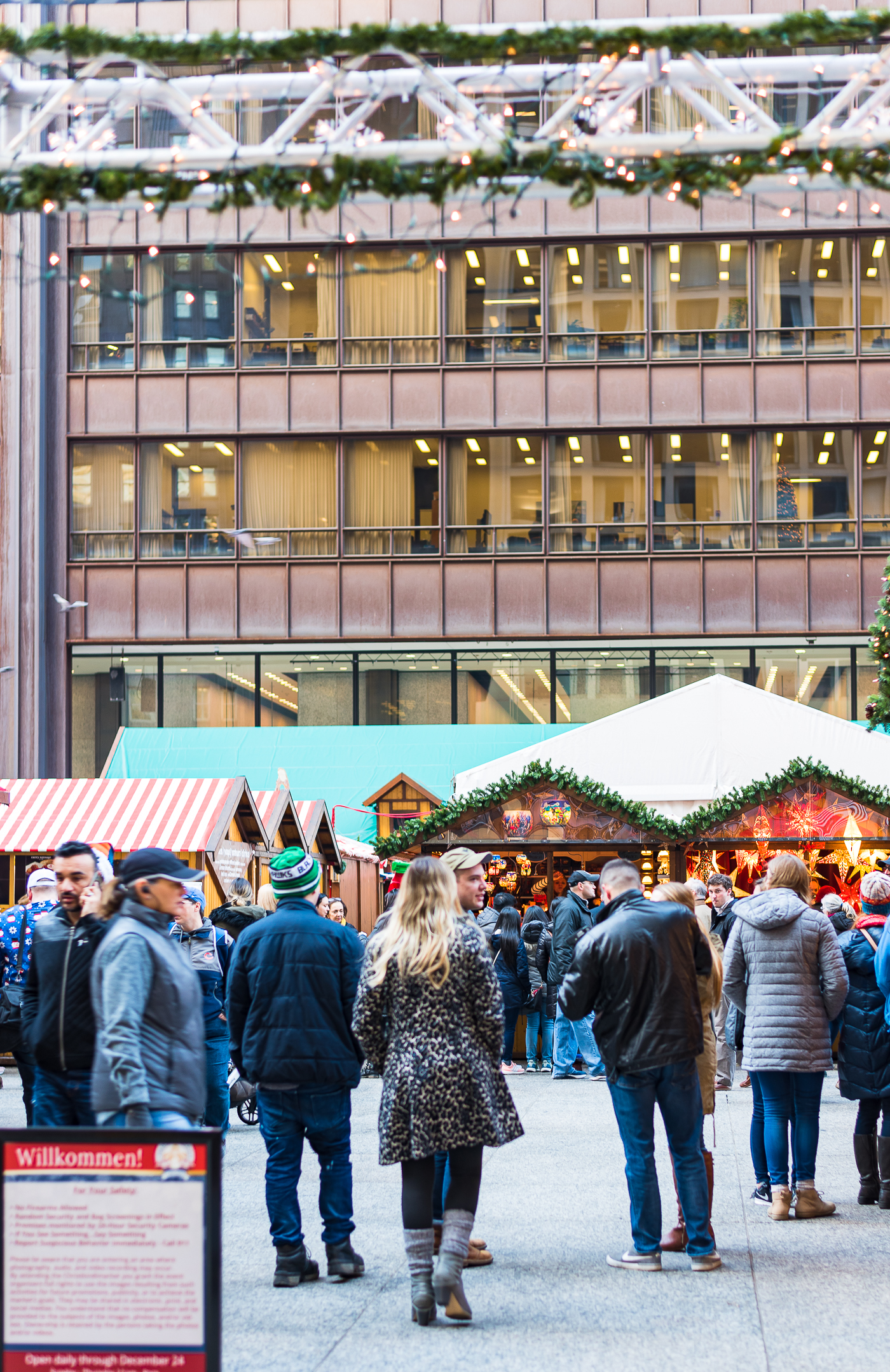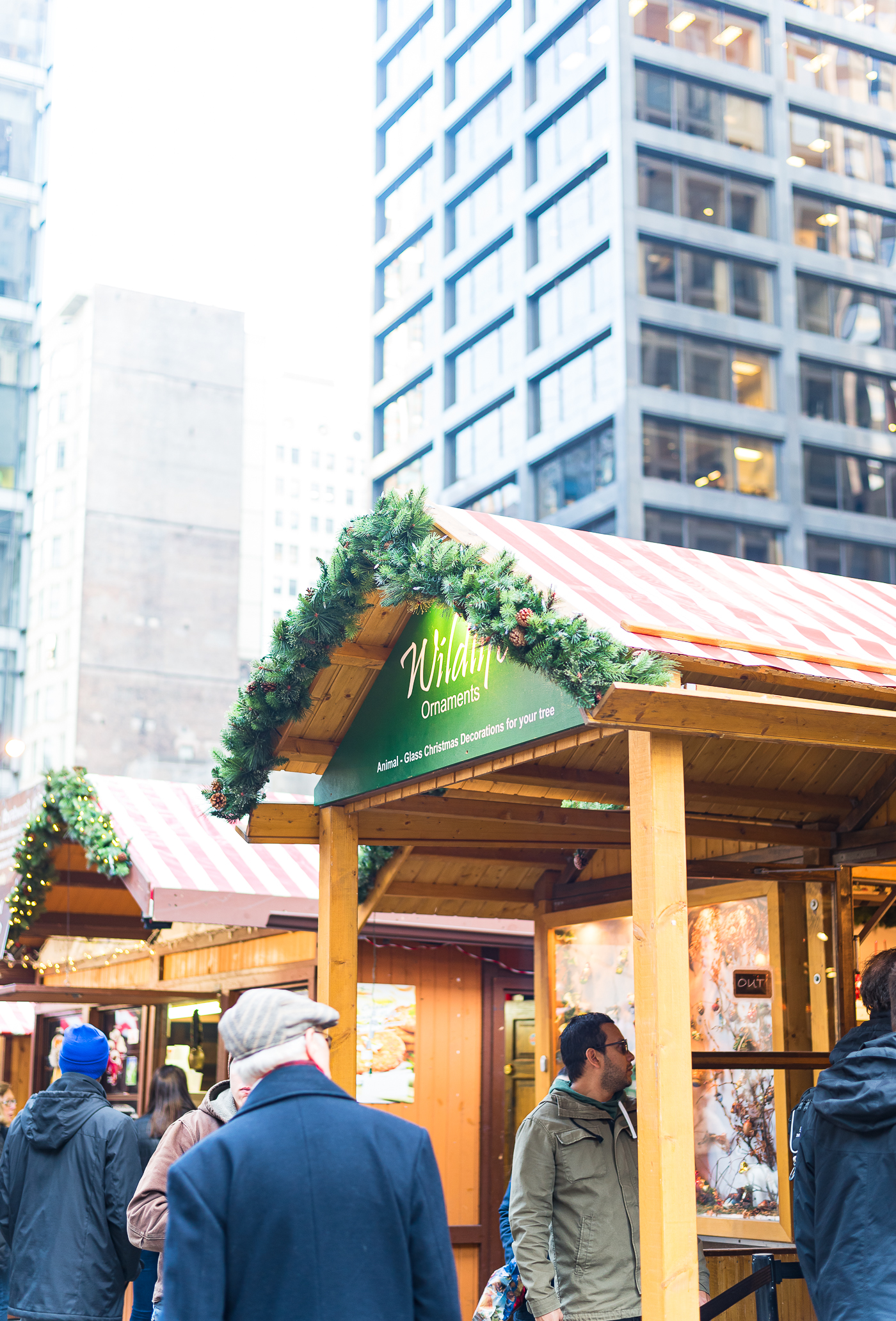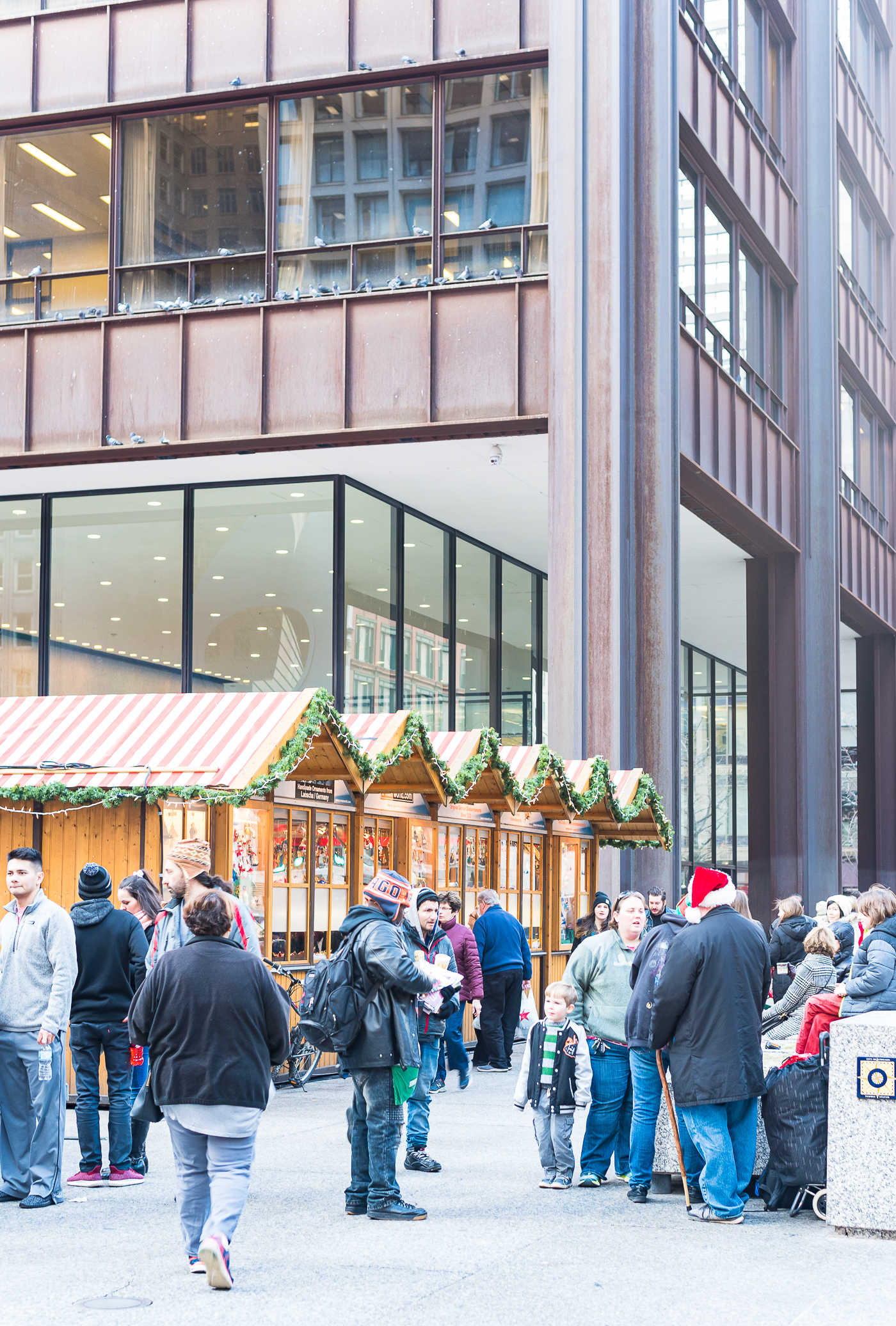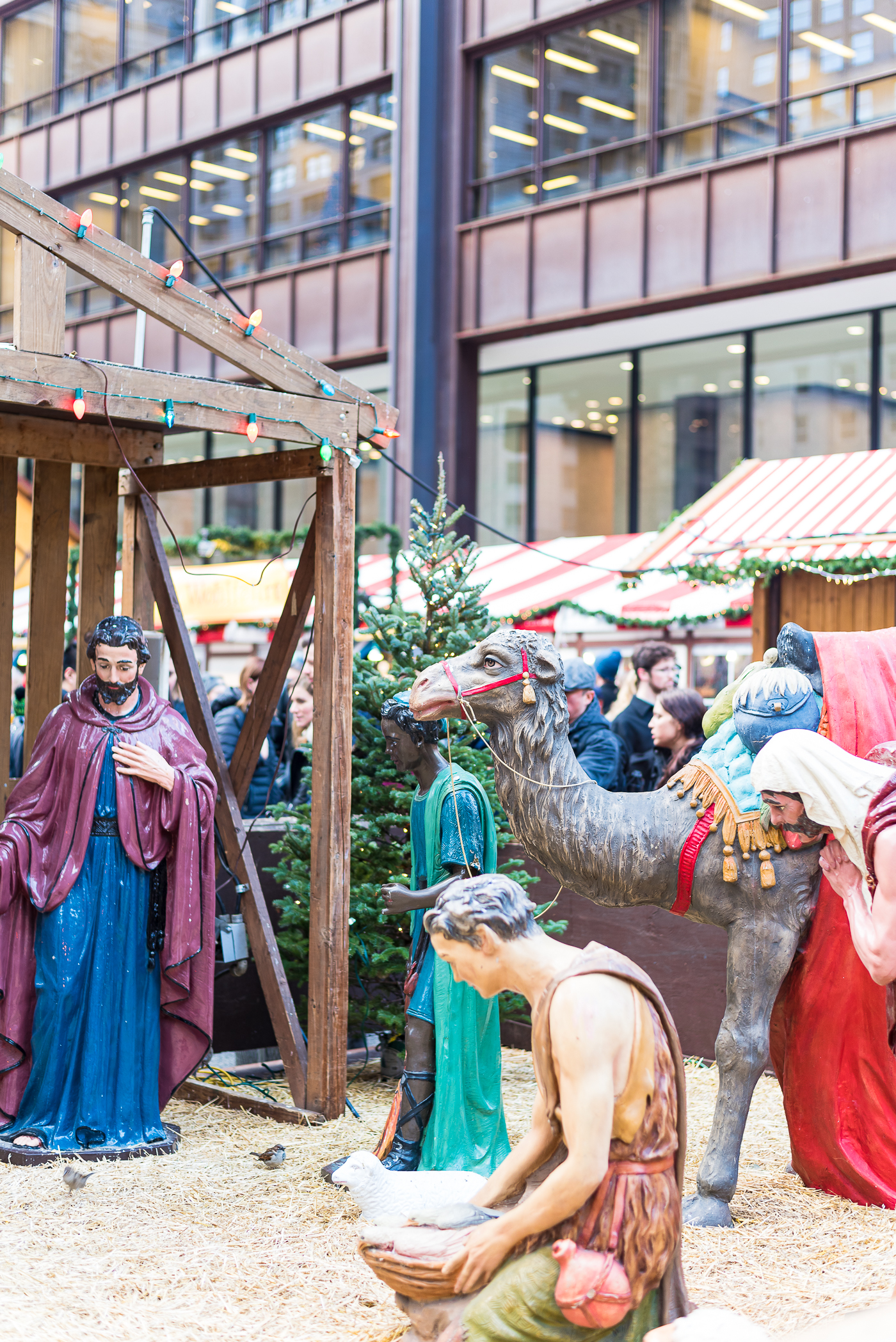 I capped off my Loop tour with a few quick shots of the decor outside of Petterino's Restaurant in The Goodman Theater.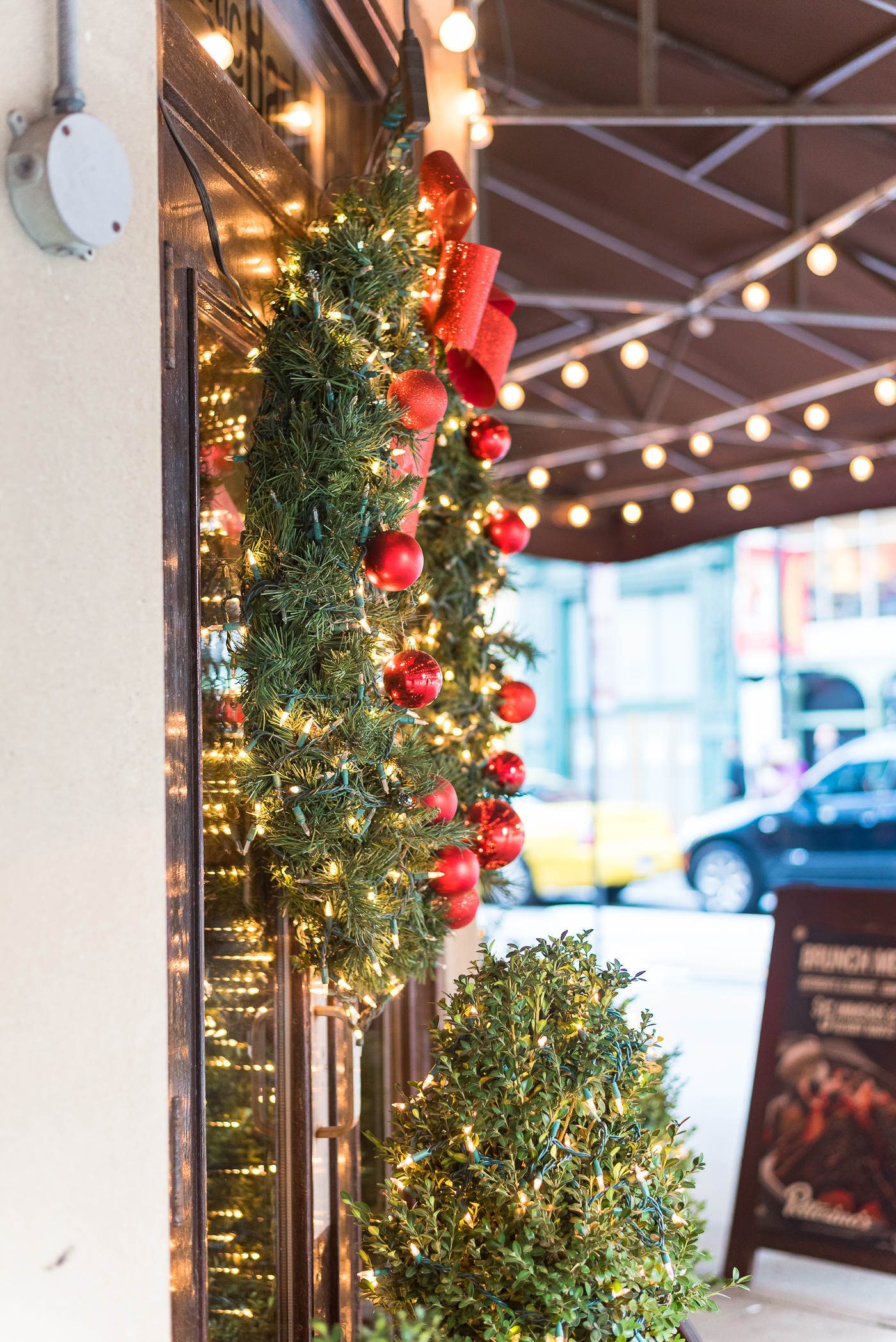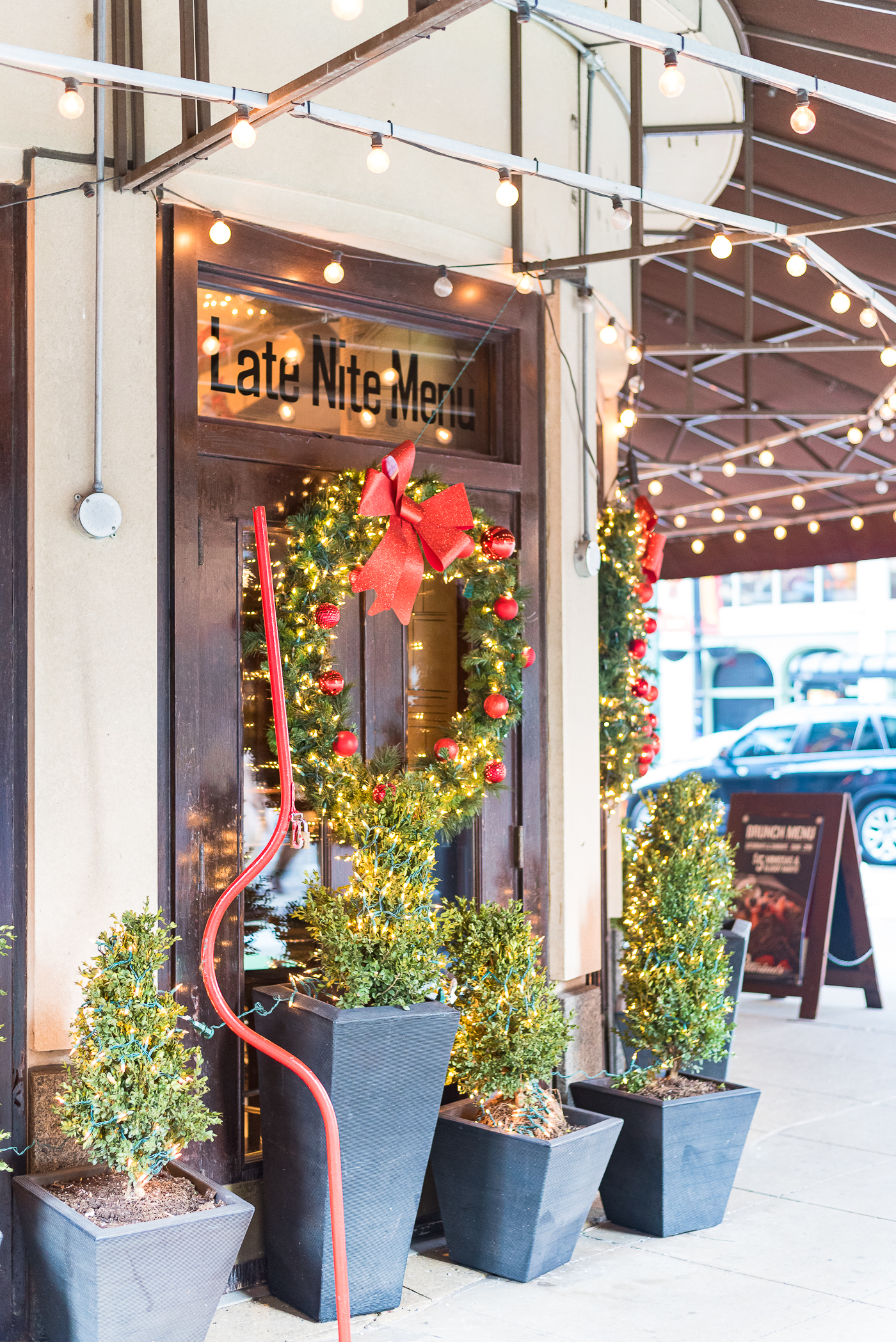 And, no, I did not stop in for a bite to eat.
Maybe next year! 🙂
Be sure to check out my blogging friend's favorite Christmas places:
MONDAY
Town and Country Living / My Sweet Savannah / Finding Silver Pennies
Hymns and Verses / Duke Manor Farm
TUESDAY
Saw Nail and Paint / It All Started with Paint / Maison de Cinq / Southern Hospitality