This is a sponsored post written by me on behalf of At Home for IZEA. All opinions are 100% mine.
I know what you're thinking.
You wake up on a crisp autumn day. But it's not just any autumn day. It's a rare Saturday Halloween day.
A day destined (weather permitting) to  draw a big trick-or-treating crowd.
But it's hours away before the princesses and goblins and ghosts come a knocking. So you decide to bide your time by going online. Check email. And Facebook. And Twitter. And Pinterest. And Instagram.
And then you see it.
In your inbox. An email from It All Started With Paint.
You click through. Happy to see me on a crisp Saturday morning.
And then you see it.
Christmas.
On Halloween!
I know, I know.
But I couldn't help myself. Especially when At Home came a knocking on my door. Asking if I'd like to check out their home decor superstore.
Um, yeah.
And if I'd like to share some of their amazing Christmas decor with you, my amazing readers.
Um, yeah.
On Halloween.
Um … gulp.
Meanwhile, my family didn't even do a double take when they walked past a Christmas tree in the dining room. In October! 🙂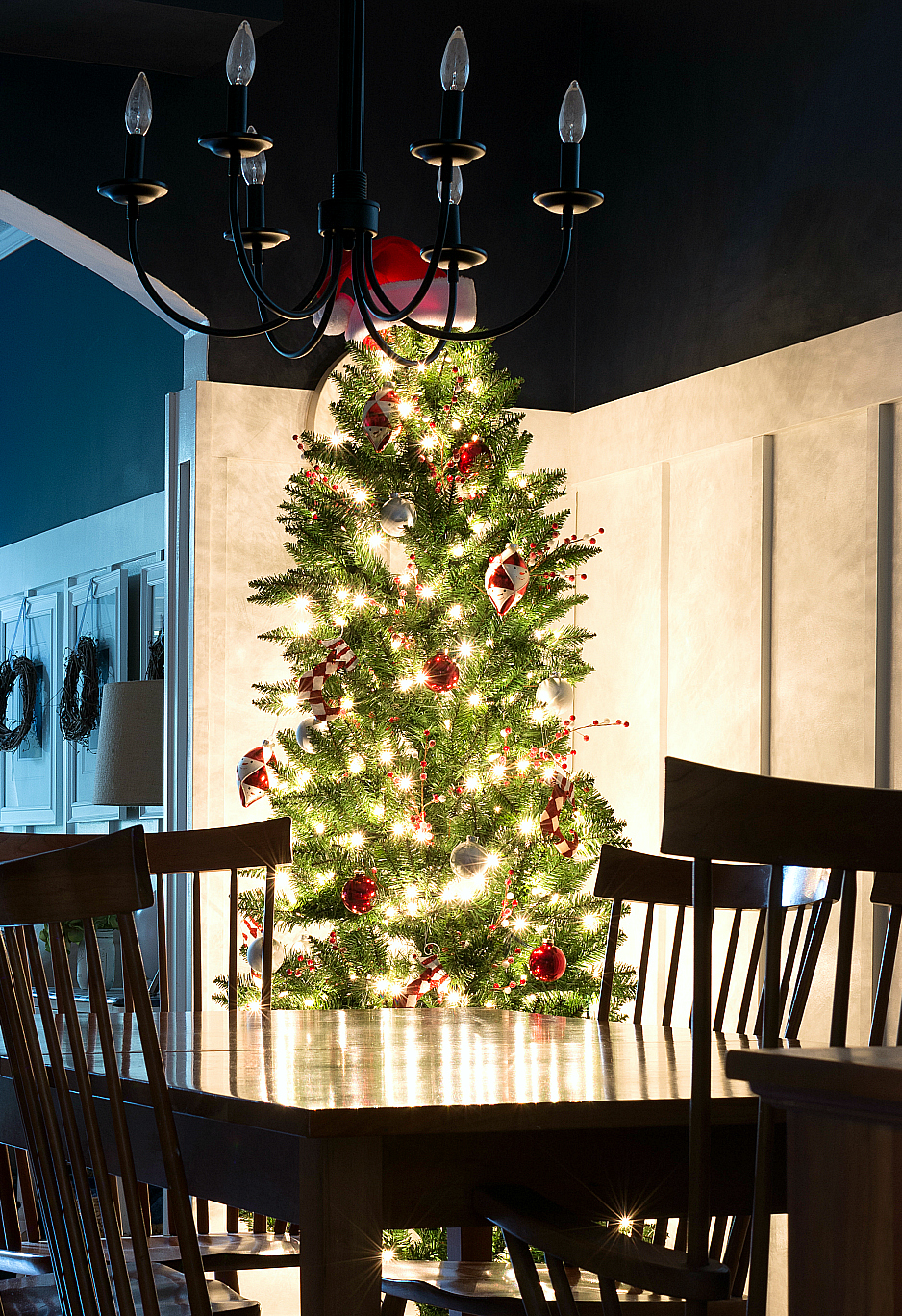 So let's talk At Home. They're billed as the home decor superstore. A one-stop-shop for all your indoor and outdoor decor needs. And they don't disappoint.
Seriously. This place is huge. Football field-times-ten huge with aisle after aisle of amazing home decor for inside and out. They have everything. Everything! And if you can't find it there, you won't find it anywhere.
Seriously.
I'm thinking At Home is where every other store goes shopping to stock their stores. It's that big. And that comprehensive.
Their At Home Christmas Decor alone occupied a small city. The tree lot covers an acre of fun with over 100 Christmas Trees to choose from. Each tree is curated because of a unique feature and every tree in the store (with the exception of 1) is exclusive to At Home!  Which was perfect. Because I really wanted a tree for the dining room. But the space is limited, so I thought it wasn't an option. Until I found the Tree for Me — a 7 footer with a 34″ circumference.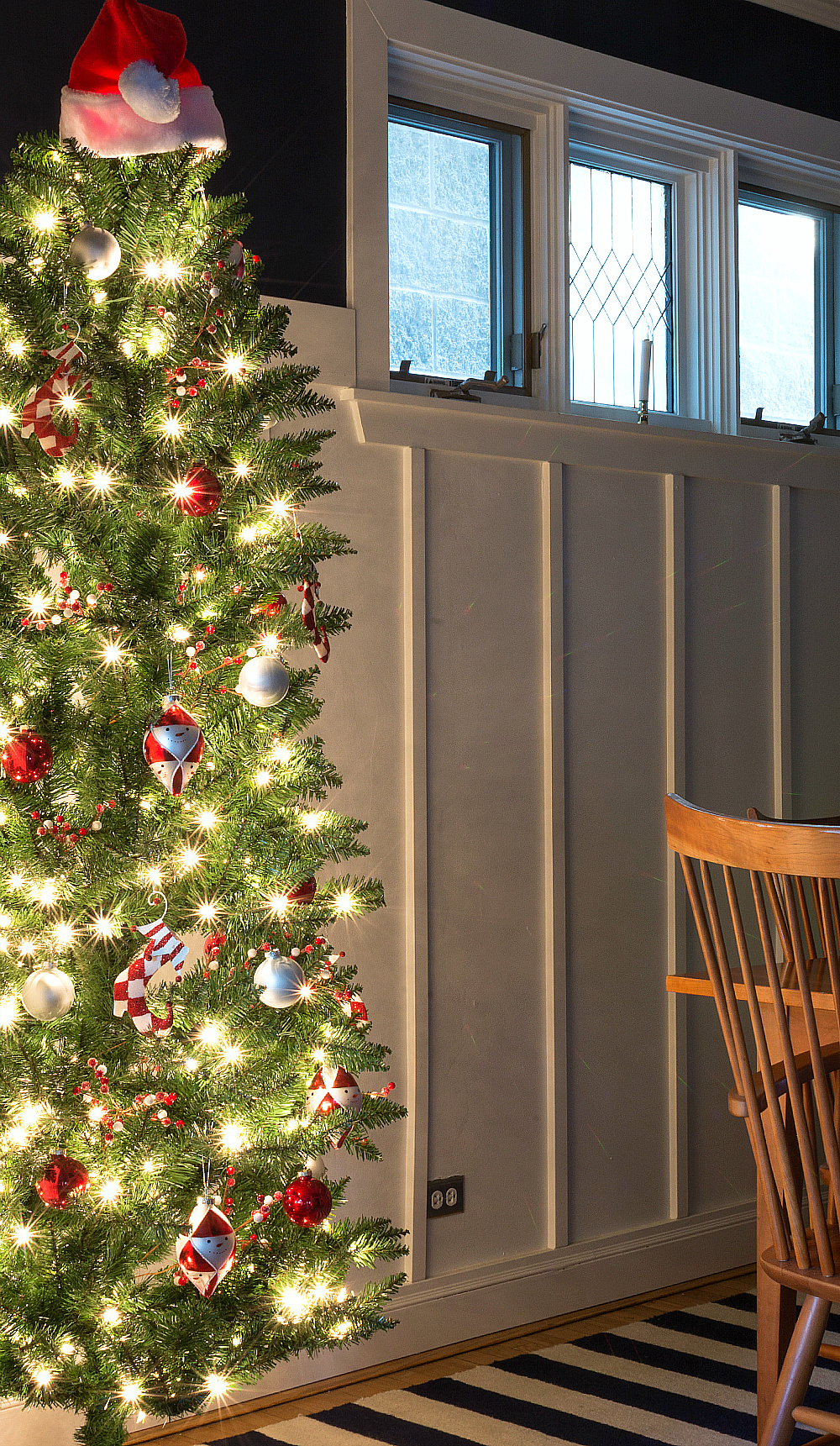 Perfect for my small space in the corner!
And their everyday low prices are amazing too. I was tempted to pick up a Tree for Me for every room of the house!
And to tie in with the red and white decor I introduced last year, I picked up red and white ornaments from one of their fifteen decorative themes: Peppermint Jazz.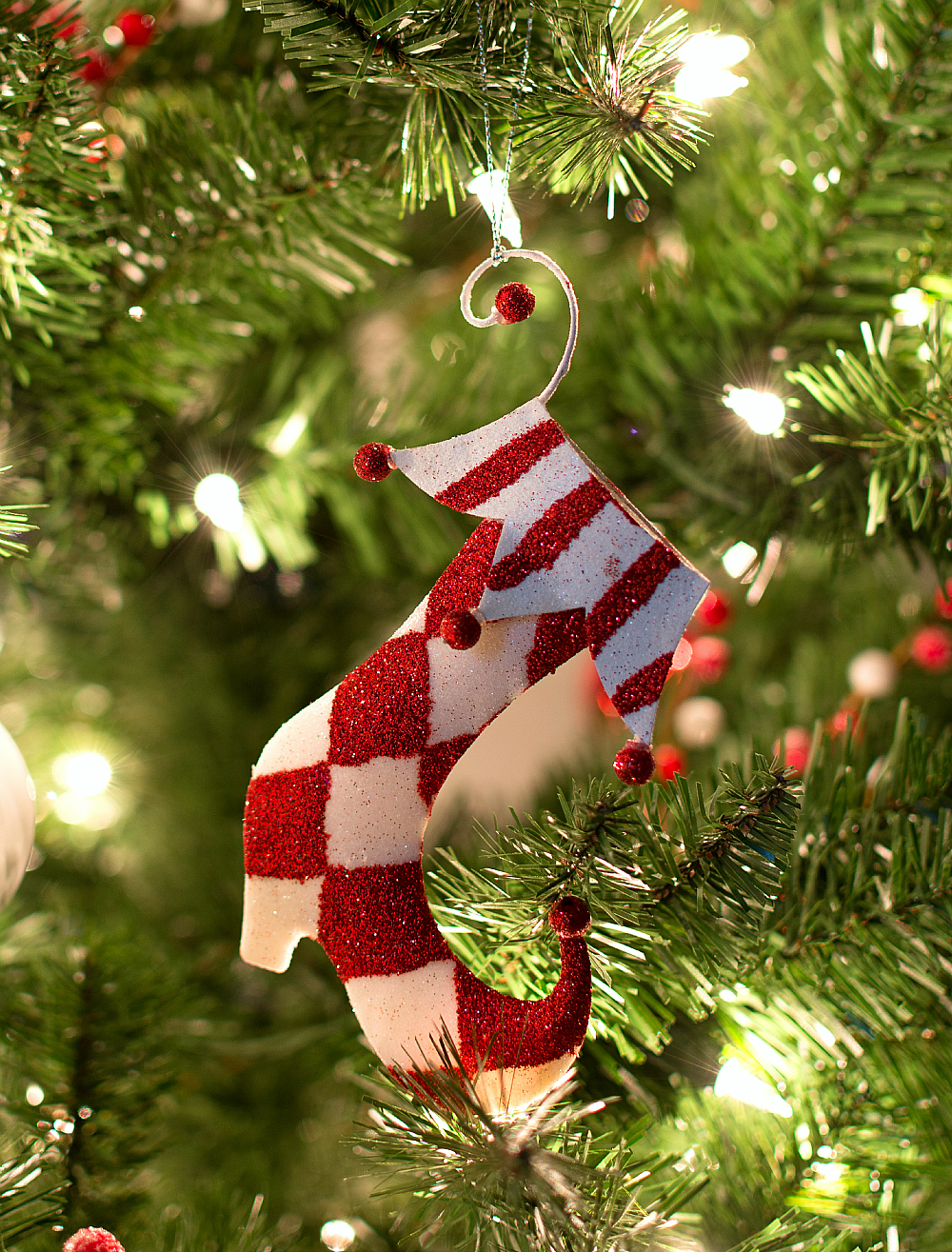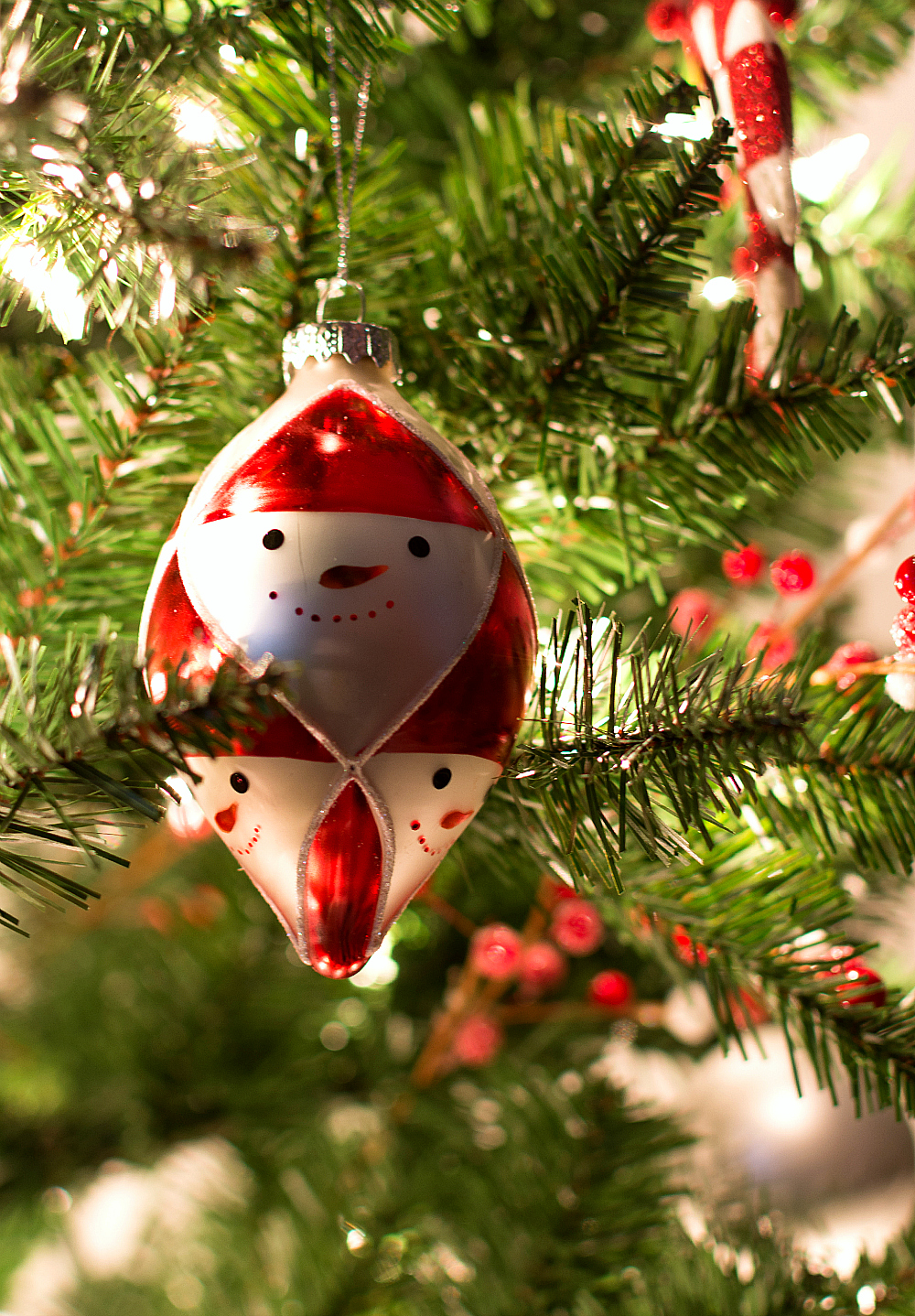 Accented by red and white balls …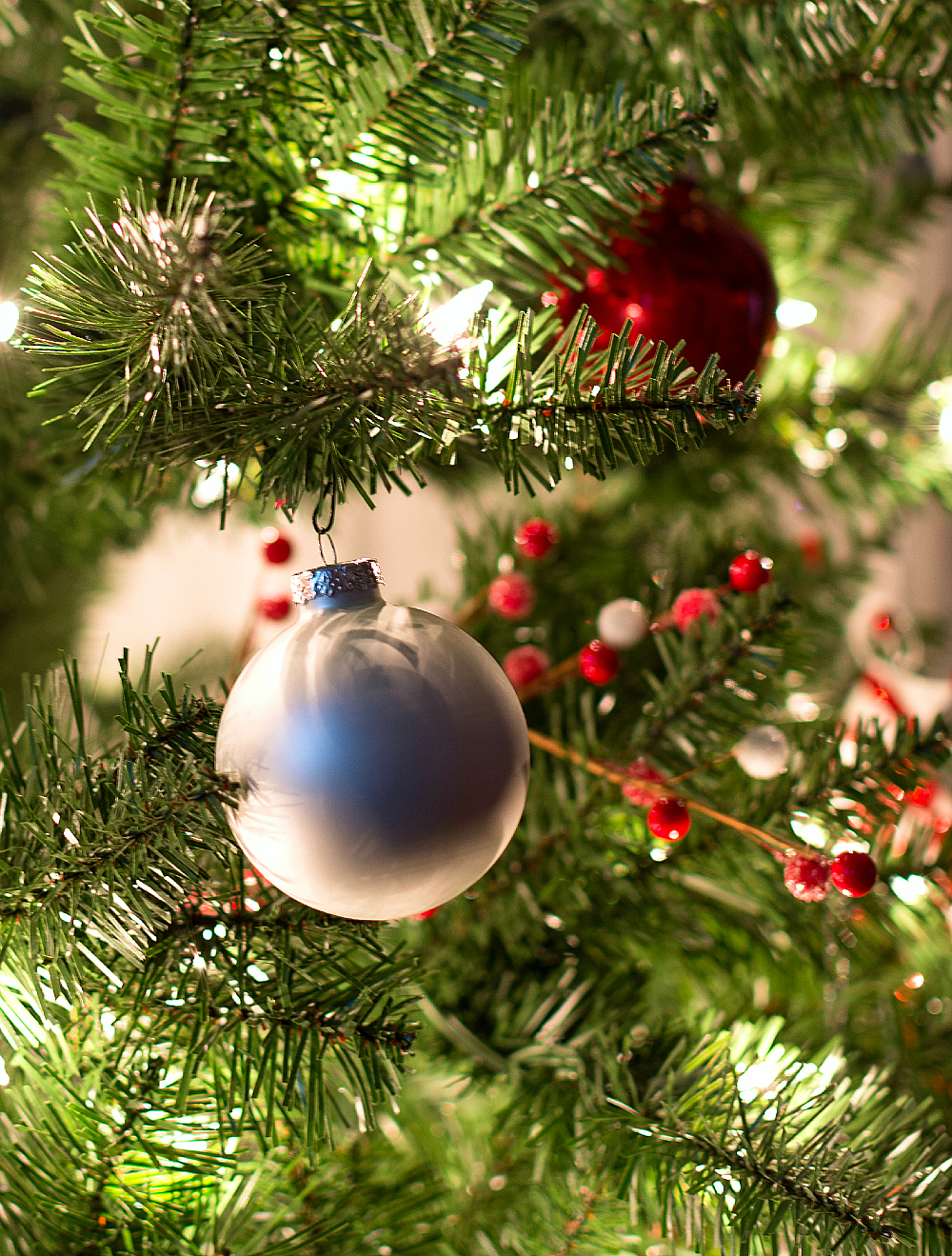 And red and white sprigs …
Topped with a Santa hat …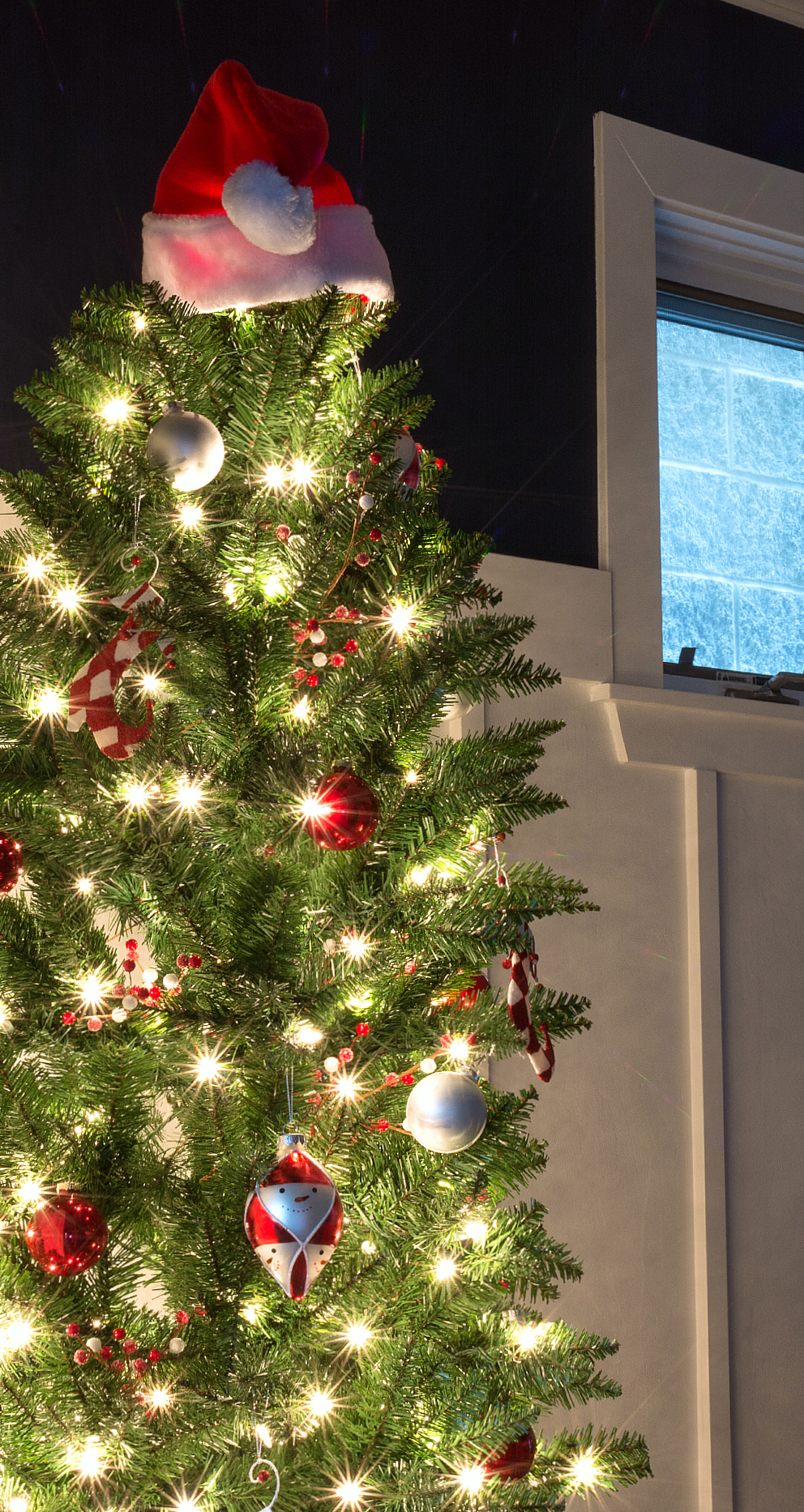 Oh wait. What's that? Could it be a knock on the door …  
or maybe a sleigh landing on the roof?
🙂

Red & White Christmas Tree Decor
If you're up for browsing even more Christmas decor in October, you might also like:
Red, White, Black Holiday Table Setting (click here)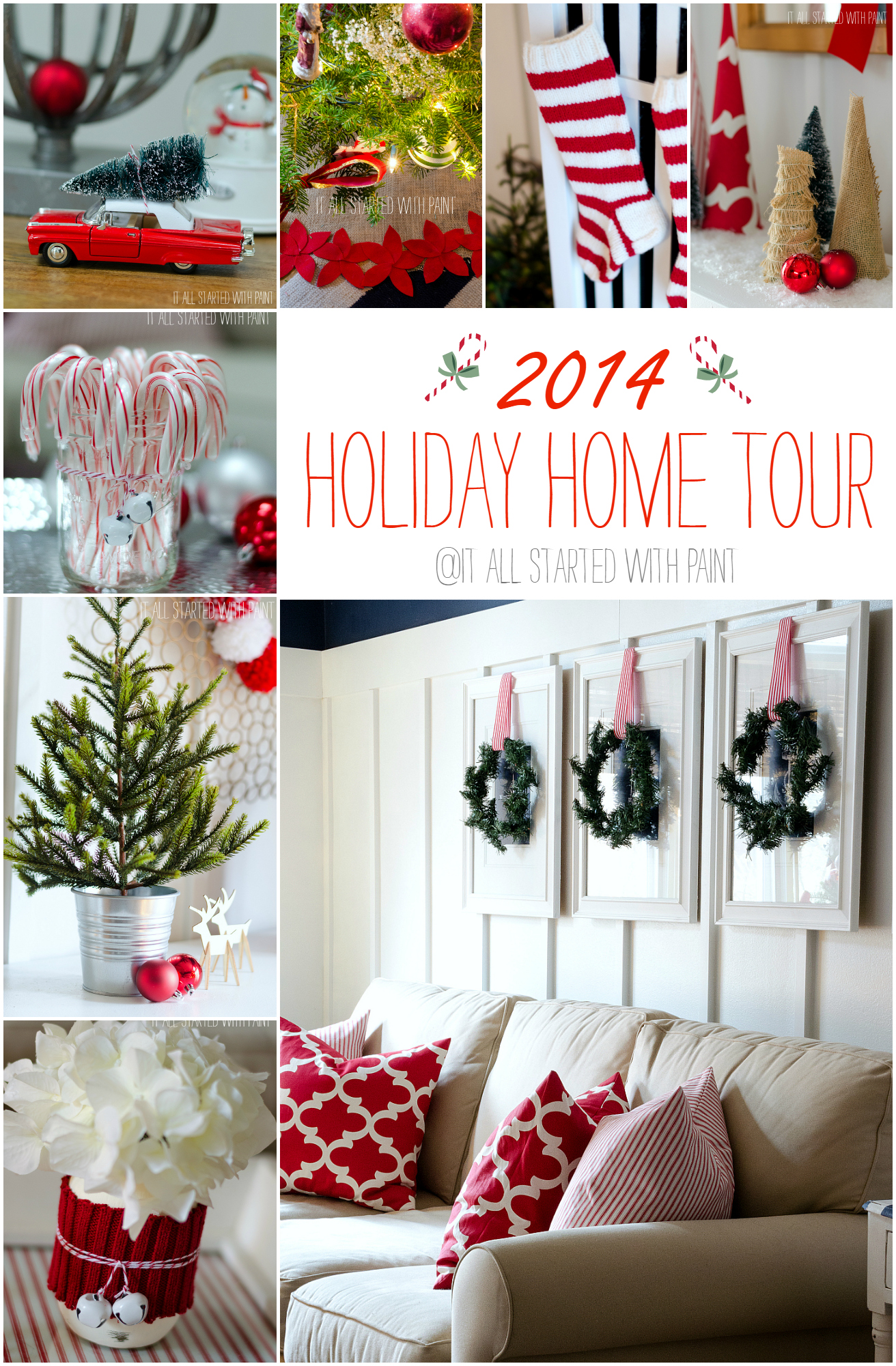 Holiday Home Tour (click here)
Want to keep up with my projects? It's easy. Get it all started with paint delivered to your email inbox:
Sharing: | Link Party Palooza |