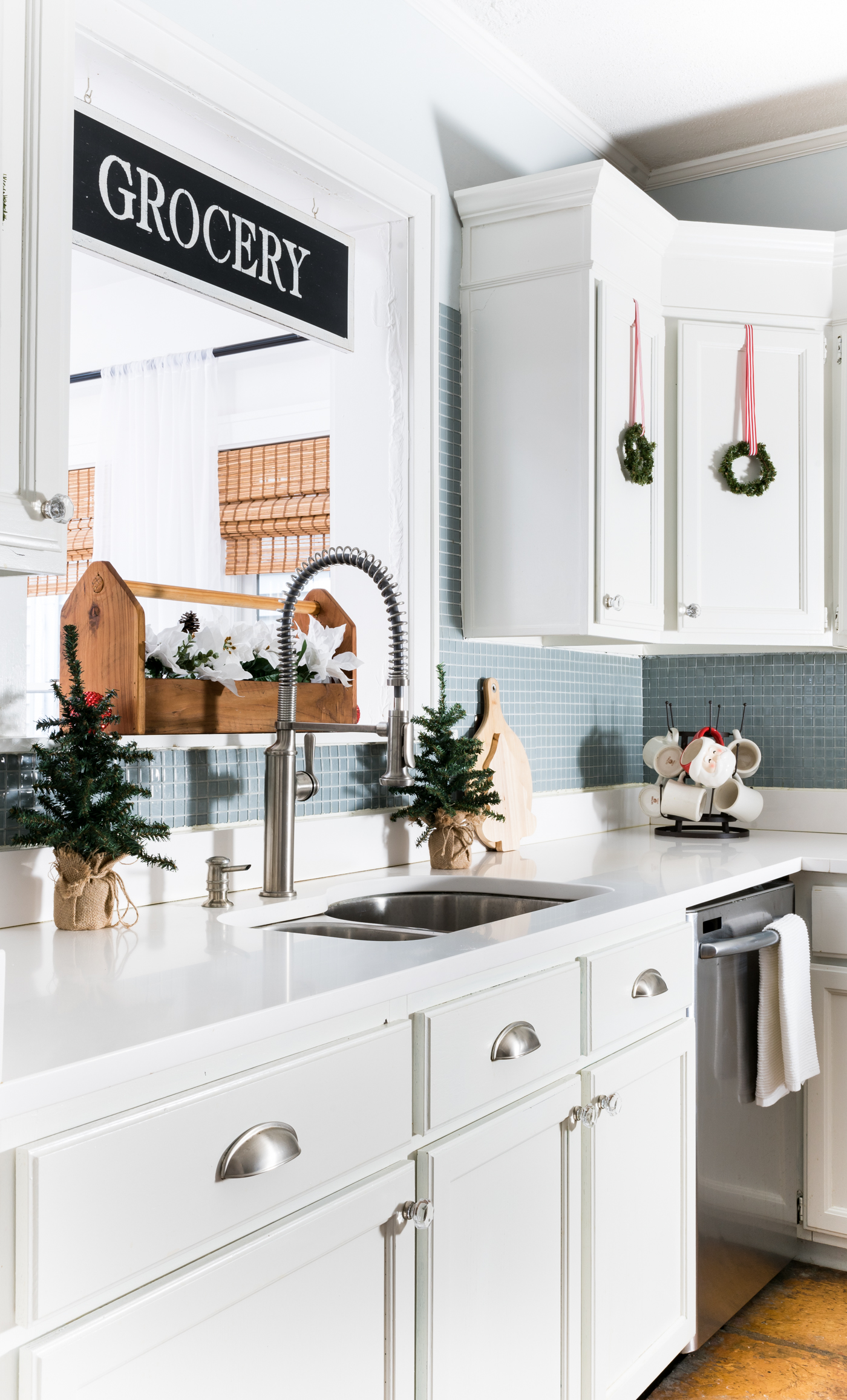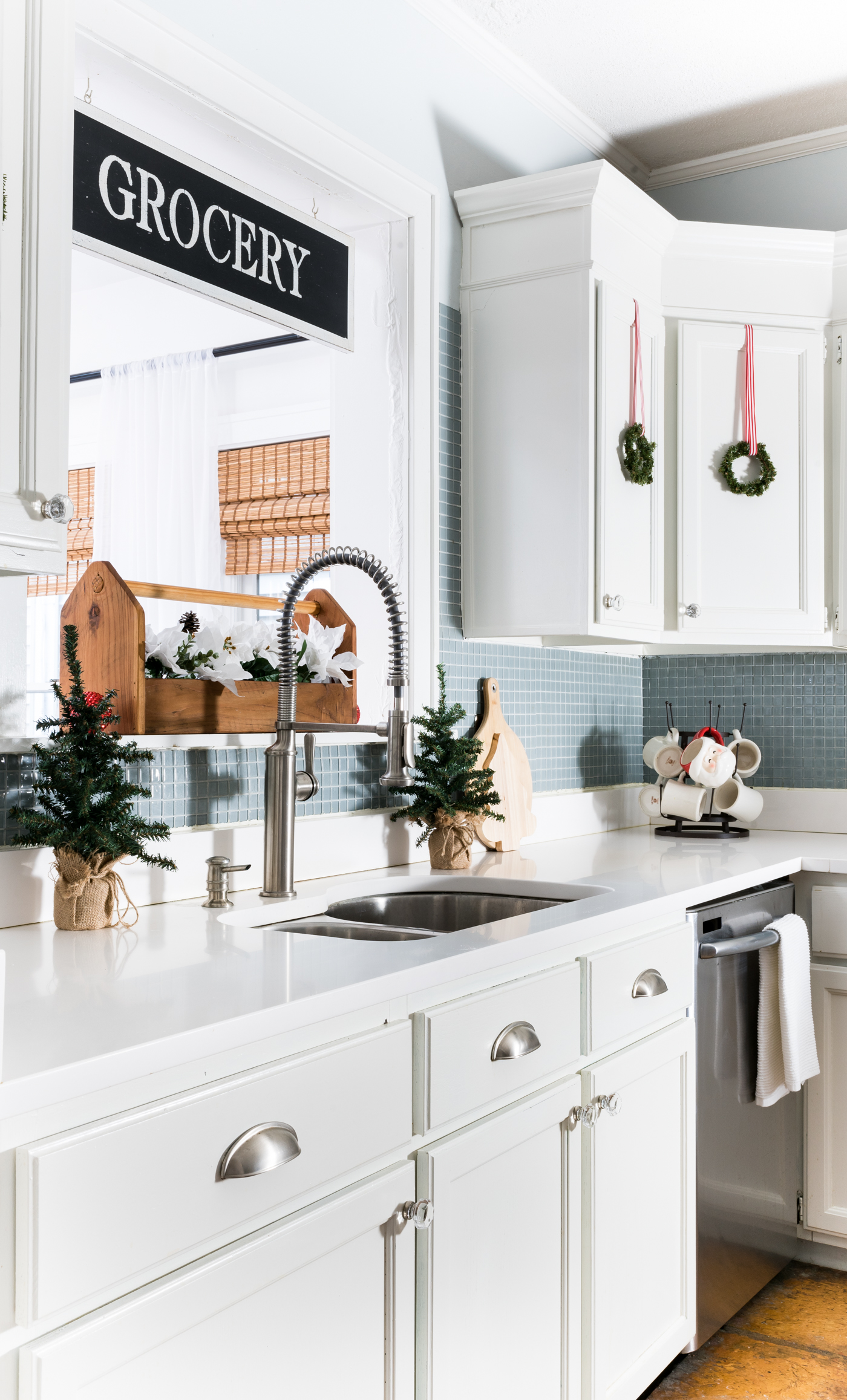 *** The mini wreaths on my kitchen cabinets were purchased 25+ years ago at a store that is no longer in business. However, you can find a selection of mini wreaths on Amazon at this (affiliate) link (click here) ***
Merry Christmas …
from the kitchen …
a week (and a day) late.
I know, I know. But I'm not holding my head in shame. Nope. I'm taking full ownership.
Besides, I already took pictures of the kitchen pre-Christmas day. And downloaded said pictures. And, among hundreds and hundreds, picked my favorites. And edited said favorites. And then culled through those favorites to pick my favorite of the favorites. And added them to this post. And then looked at them again and didn't like how they looked. So I edited them some more. And I culled it down (again) to my favorite of the favorites of the favorites …
and if that sounds exhausting, it can be. But after all that work, how could I not share my Christmas kitchen? A week (and a day) late.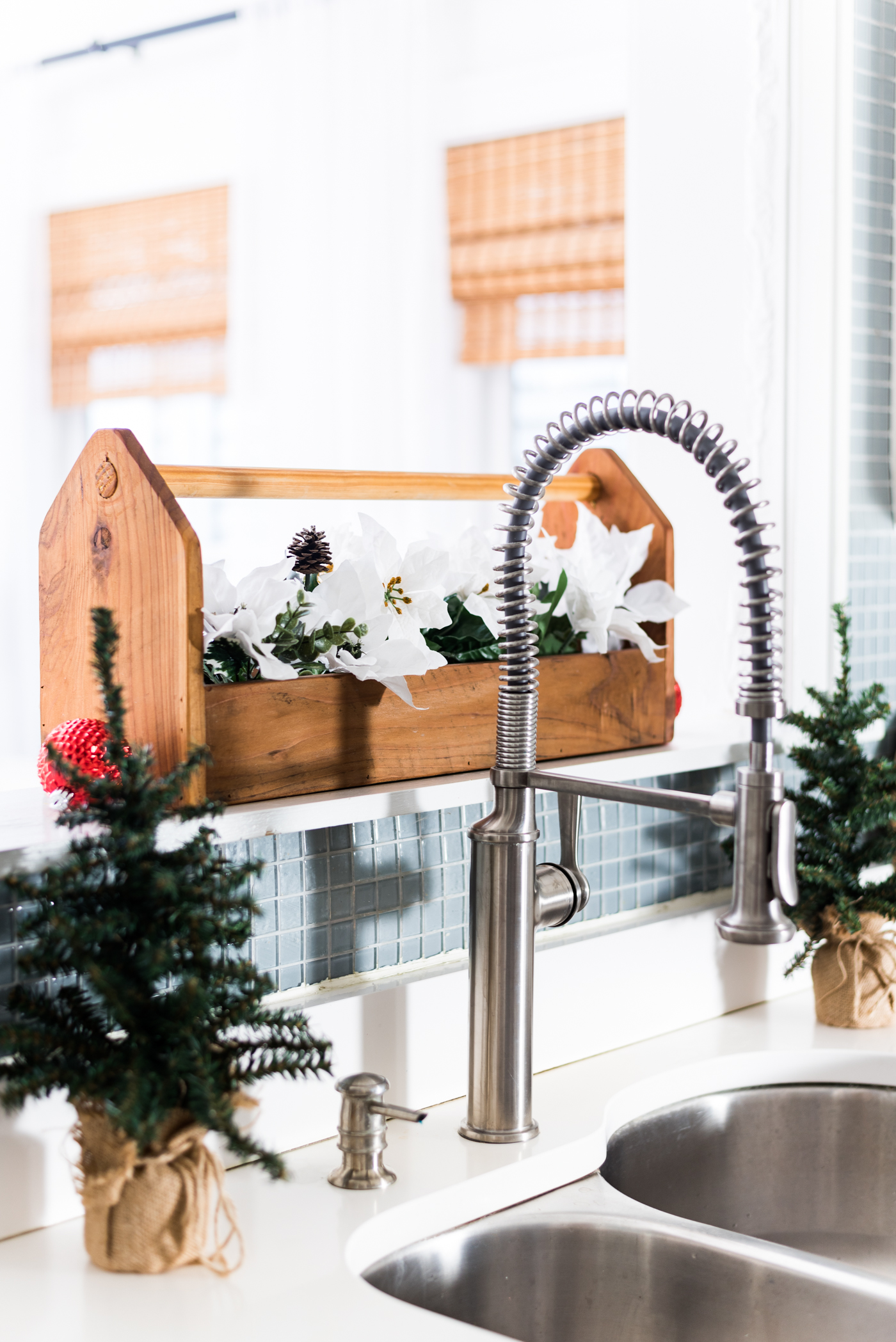 My original post idea for Christmas day (a week and a day ago) was to share my favorite part of the kitchen at Christmastime. And you might be surprised to find out my favorite, especially when there are so many things to choose from.
There are the delicious smells of cookies baking and roasts roasting. Which are definitely delicious. But that's not my favorite favorite.
And then there are the cute mini wreaths on the cabinets that make me smile each time I enter the kitchen …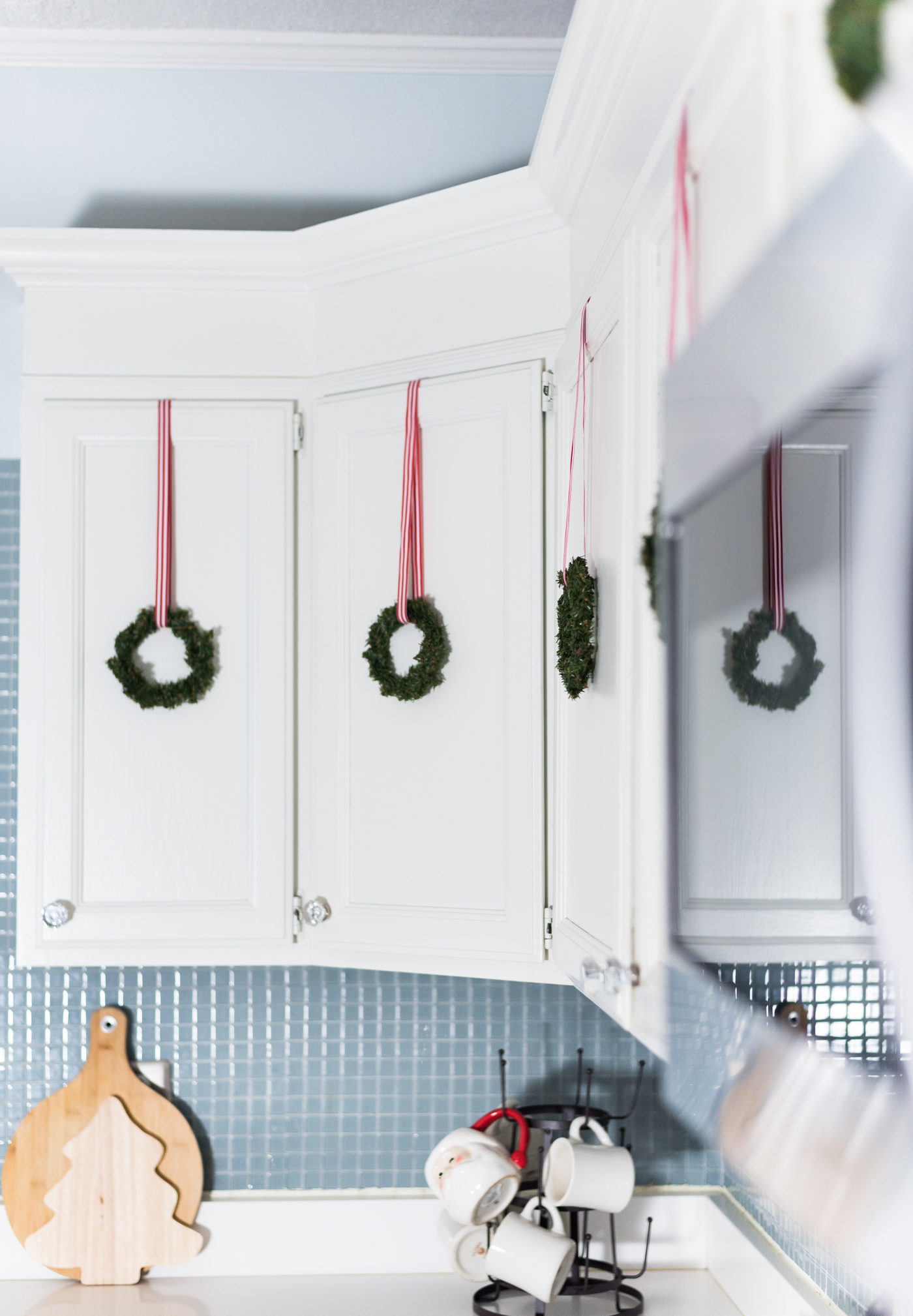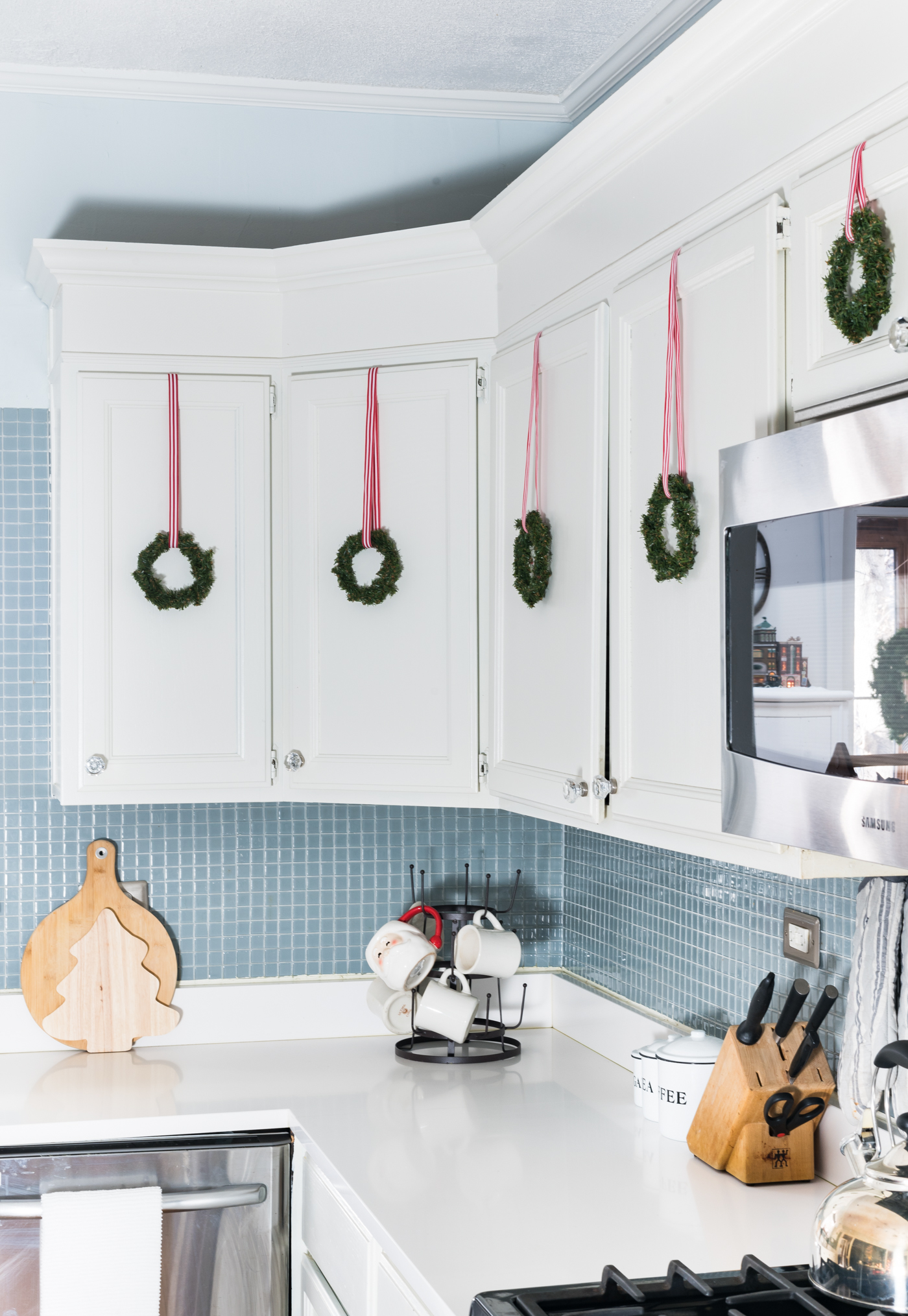 but that's not my favorite favorite.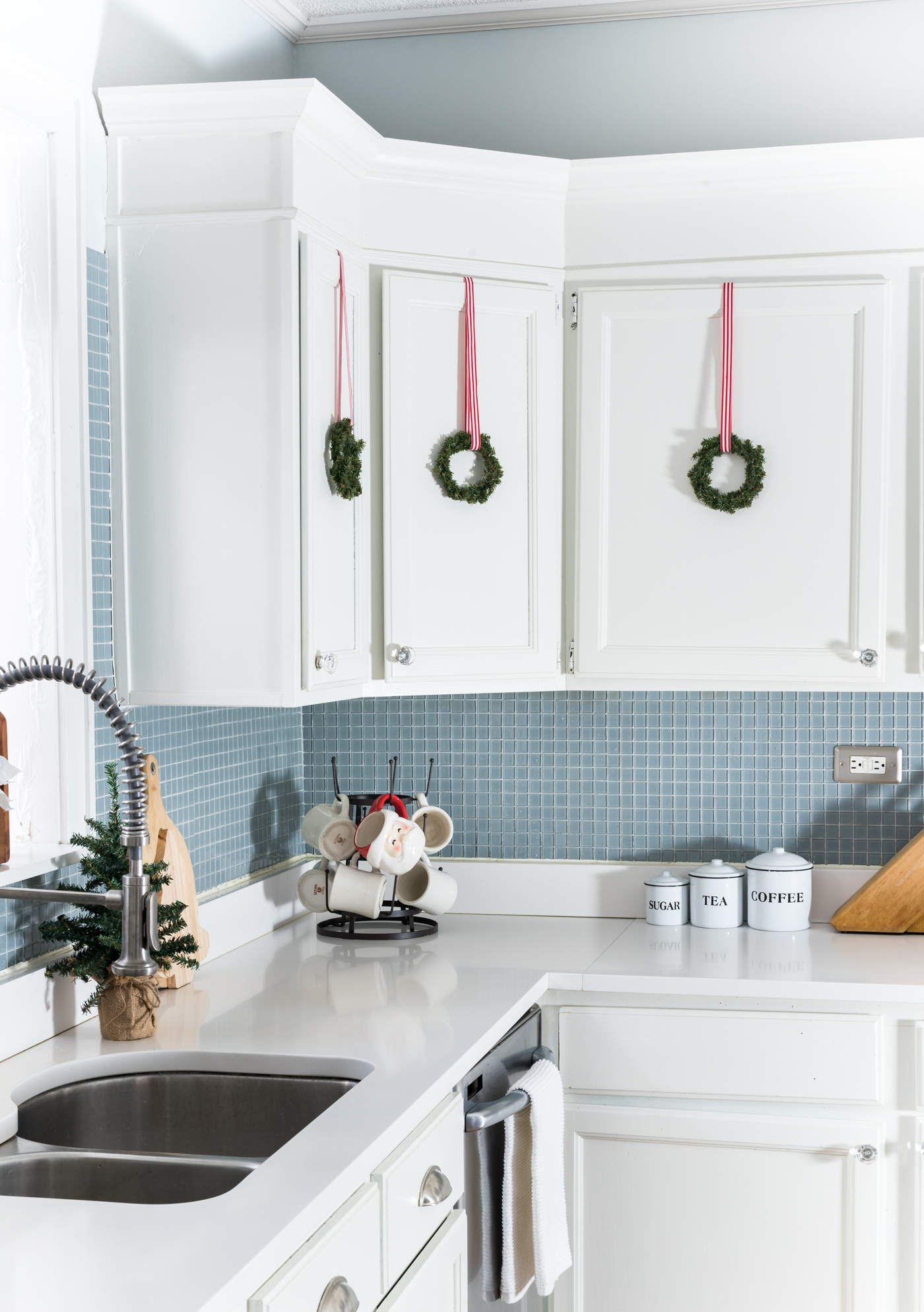 What I love the most about the Christmas kitchen is the sound of the dishwasher running on Christmas day.
Yep, that's my favorite favorite.
It evokes memories of my childhood. It seemed like (to little me) that my mother hosted all the big holidays. Which kept the kitchen very, very busy.
And there are so many great memories of the smells of the turkey … or crown roast at Christmas … cooking in the oven. Then there was the peeling of potatoes. Not exactly a favorite memory, but it was something my dad and would do together.
But at the end of the day, with full bellies and the table cleared … and the last giant pot or roasting pan scrubbed, dried and put away … we would turn off the bright overhead lights and turn on the dishwasher.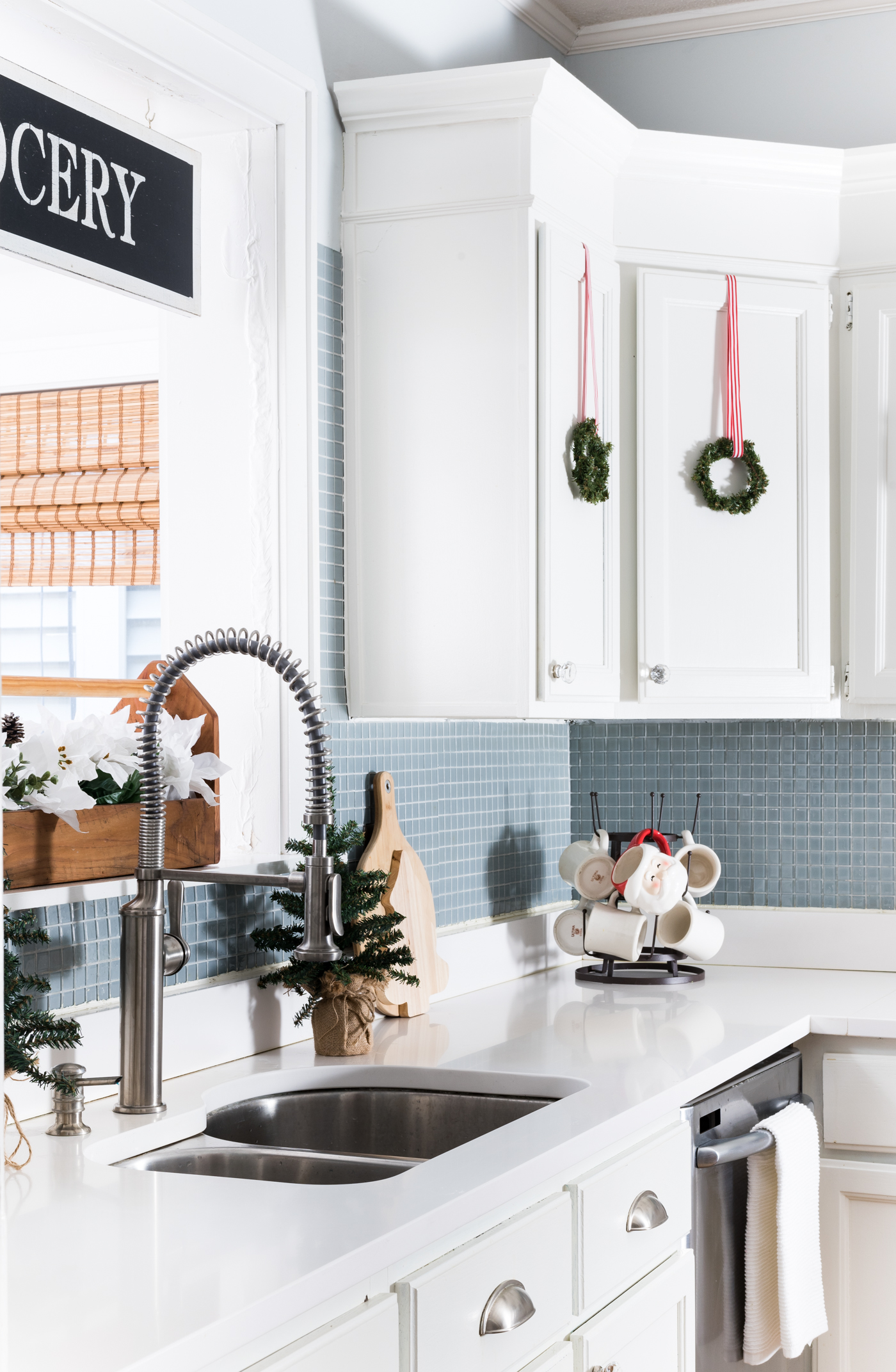 And that soft sound of the water rushing and thrashing about to clean our Sunday best dishes was so ….
so …
comforting. And satisfying.
The perfect end to the perfect day!
Oh, and Happy New Year too! I don't have a New Year kitchen or story to share. It looks pretty much the same today. Though, a little less merry …
and a little more messy! 😉