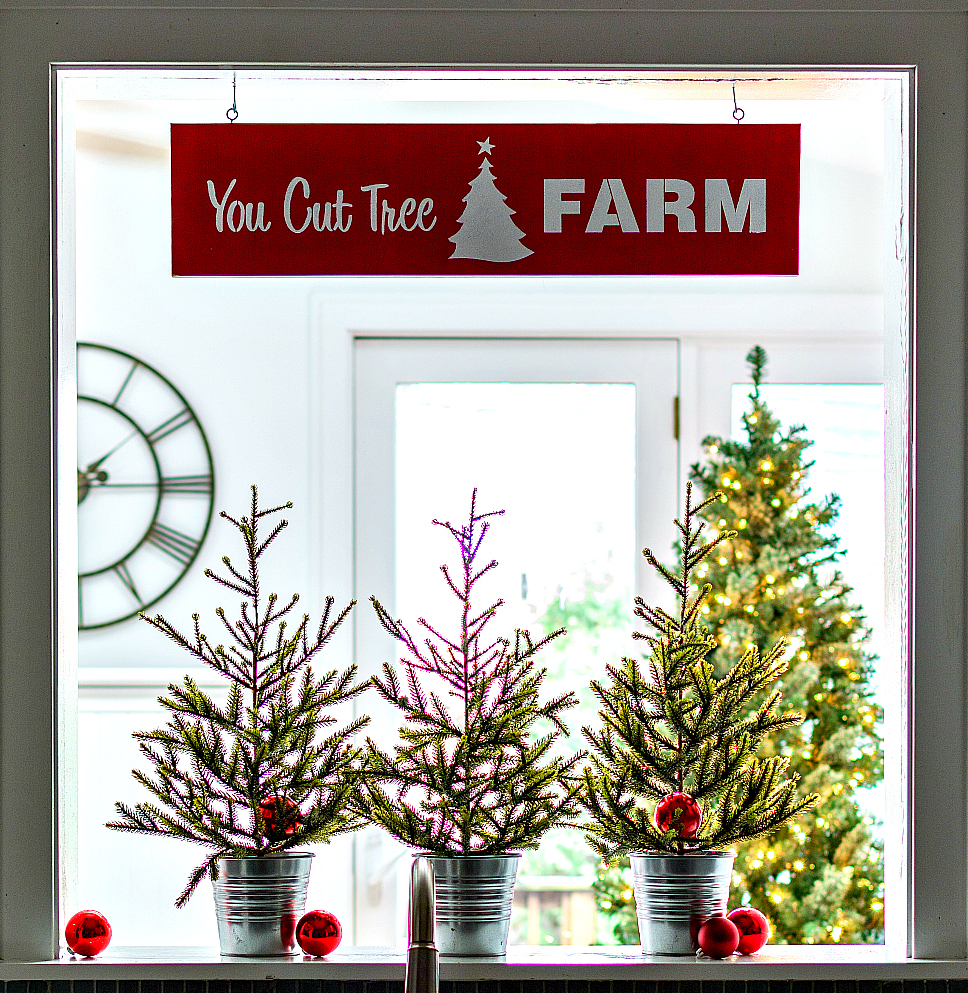 In the weeks leading up to Thanksgiving, the Christmas tree trucks roll into the city. Flatbeds filled with fresh cut trees. Often times pulling a small camper trailer behind.
And in empty lots and corners of parking lots throughout Chicago, they set up their fresh cut Christmas tree shops. Settling in for the season. Camping out in the big city in their little camper trailers at the back of the lot.
It's a festive sight to see.
At first.
But as the weeks pass and we near Christmas Day, those tree lots start to look a little sad.
And on Christmas Day when we head out to the suburbs to enjoy a feast with our extended family, we inevitably pass a tree lot or two. Still overflowing with cut Christmas trees …
trees that will not be celebrating Christmas this year.
Or any year.
And it makes me sad.
I mean, just think about it. Those poor homeless trees don't get a chance to fulfill their life's purpose. They were raised solely to be Christmas trees, after all. Planted and watered and nurtured for years upon years at a Christmas tree farm in Michigan. Or Wisconsin. And once they grew to their full height and width, they were cut and wrapped up and carted off to Chicago, with their branches filled with hopes and dreams of twinkle lights and family heirloom ornaments and star toppers. All building up to the big day. Their big day. Christmas Day. With presents laid out under their trunk, children would rush to them in their feety pajamas and squeal with delight at the sight before them.
Sigh.
Maybe next year I should mobilize my family to go to the trees. Instead of them coming to us. And we can cut our own. And those that aren't ready can continue to grow and wait their turn for their Christmas tree family …
instead of ending up in the Christmas tree chipper. 🙁
The idea of cutting our own Christmas tree had me thinking of those cute vintage fresh cut Christmas tree signs. So when Ace Hardware challenged me to create a holiday themed project using their paint color match technology, I thought I'd make my own vintage sign in red and white. And color match the red to one of my favorite Christmas pillow cover fabrics in Valspar Optimus Paint & Primer in a flat finish …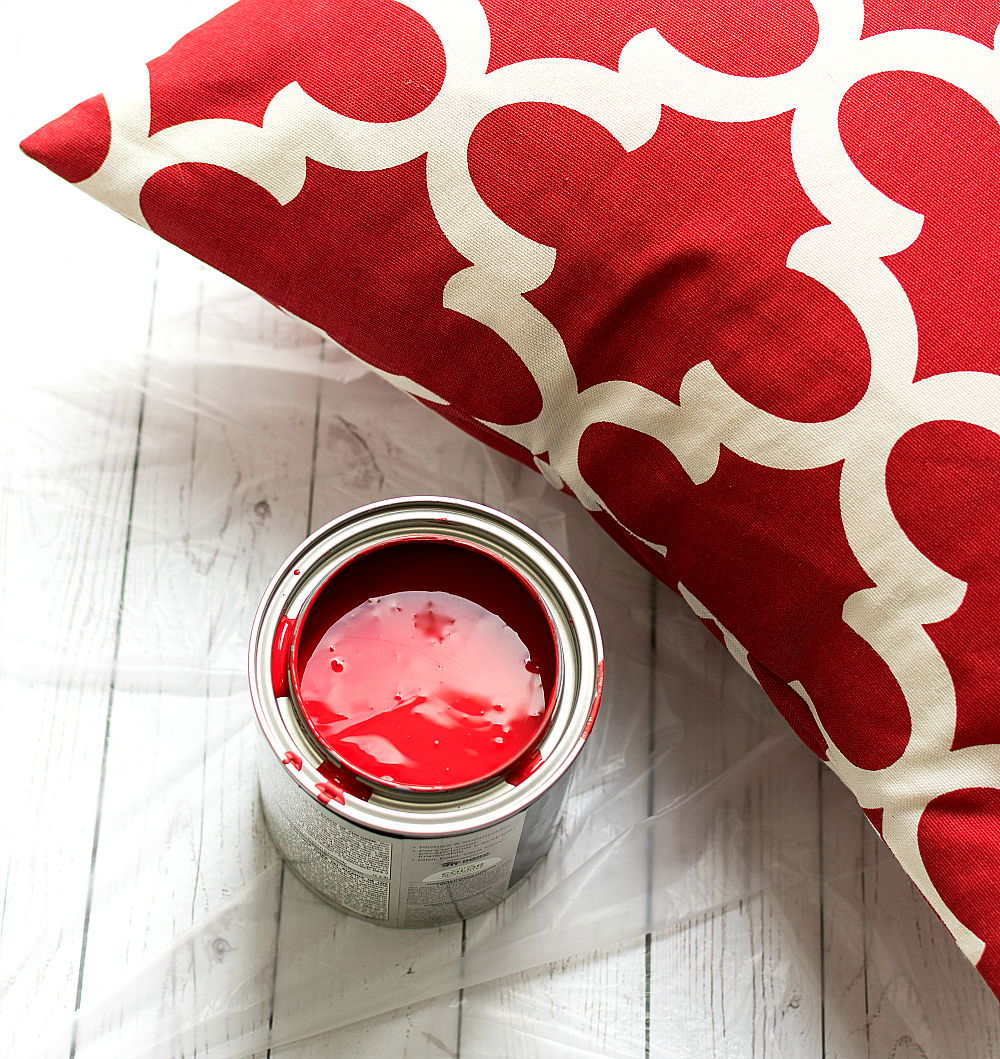 How To Make A Christmas Tree Sign
Go to Ace Hardware with your favorite Christmas fabric. Or sweater. Or picture. A few tips from Ace: Make sure it's at least the size of a quarter • and the color needs to be opaque • and there needs to be at least a portion of the item that can be relatively flattened in order to fit within the color matching instrument.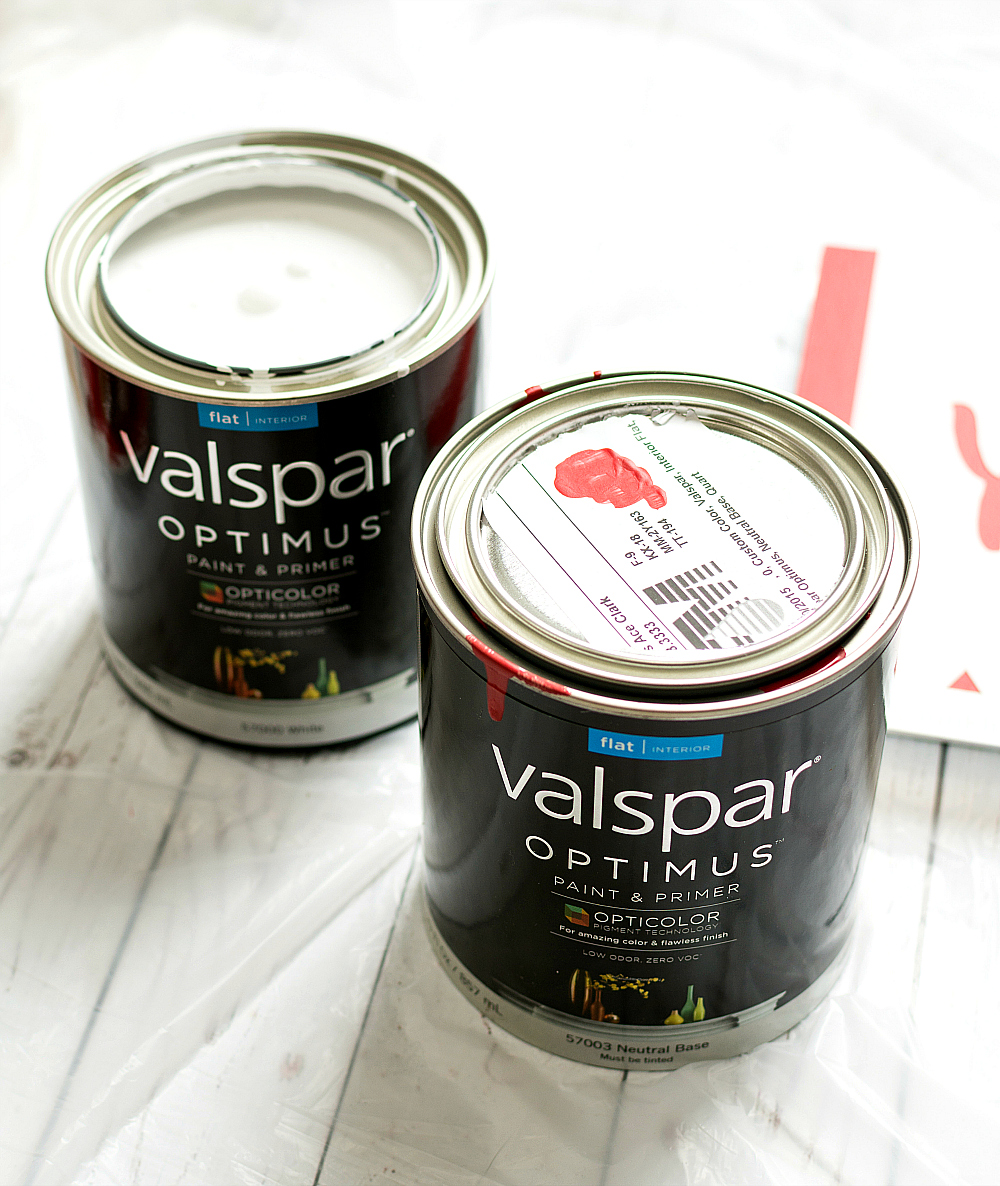 I stared by painting my board (measuring 8″ x 1″ x 30″) with my amazing red color-matched Valspar Optimus Paint & Primer paint in a flat finish.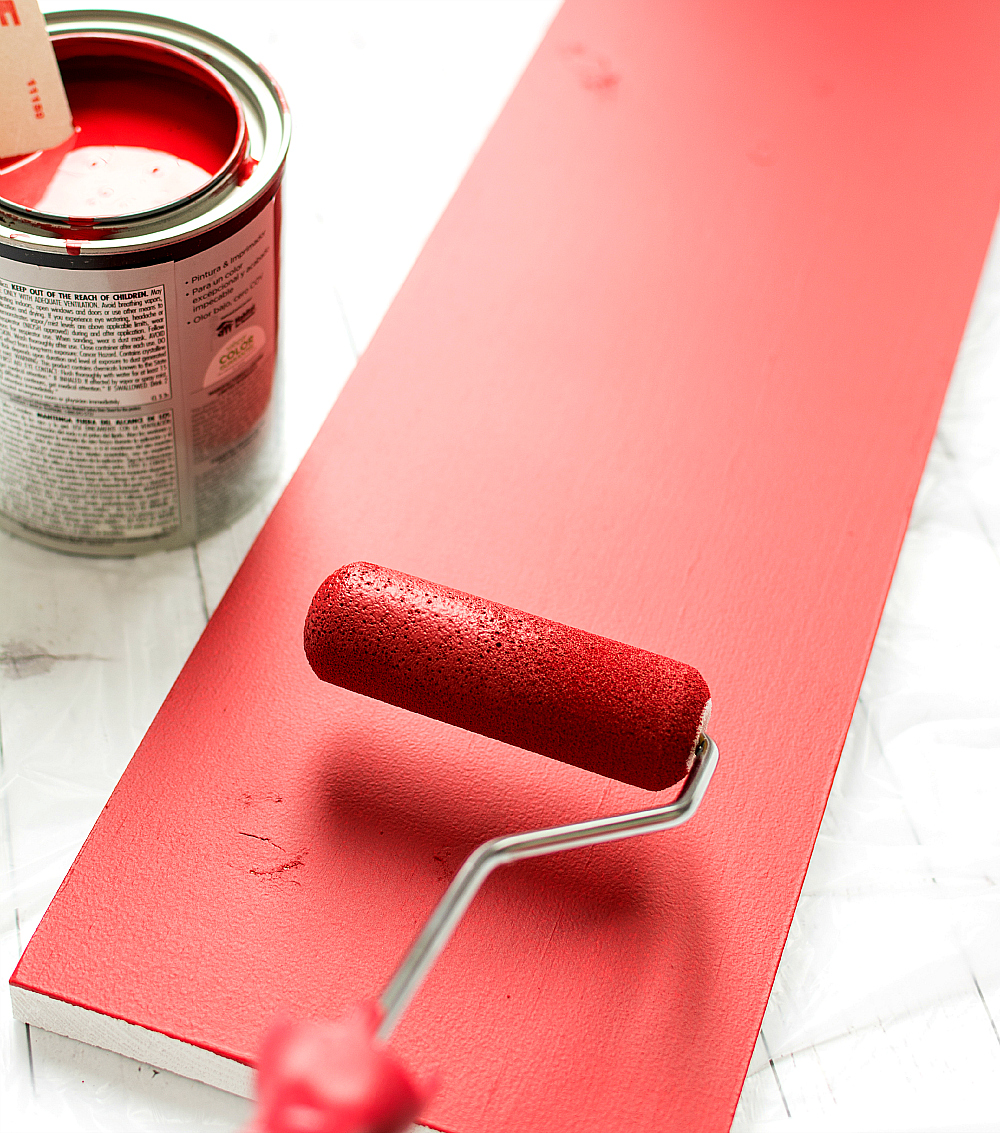 For the stencil* prep, I gave it a light coat of spray adhesive on the back side.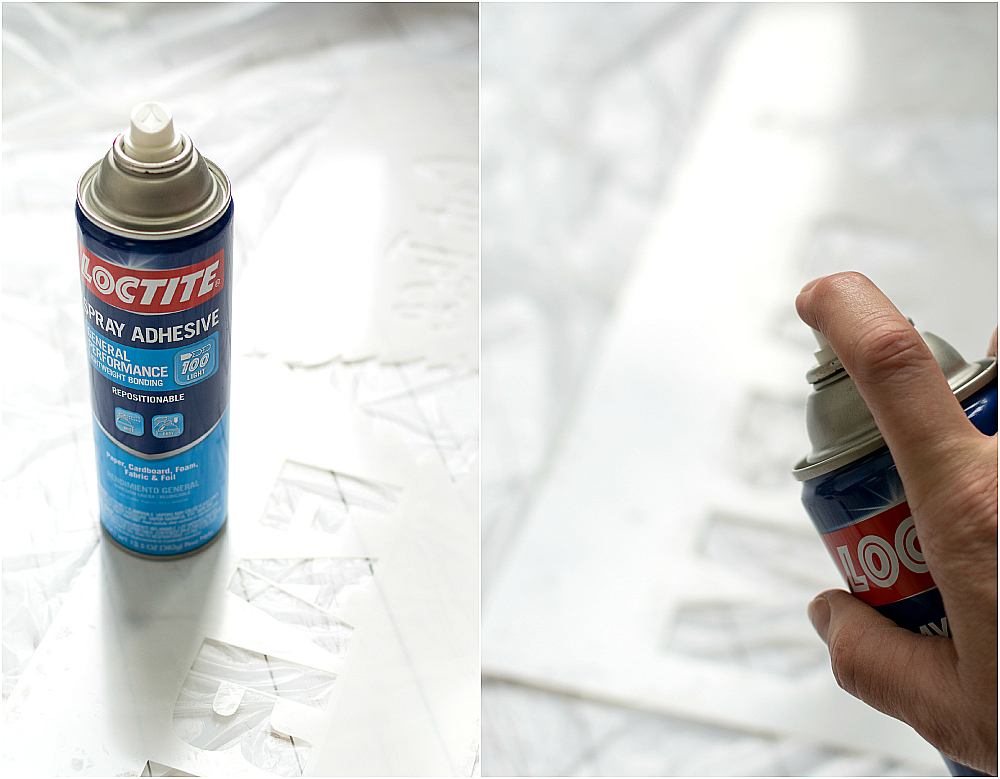 Then I positioning it in place.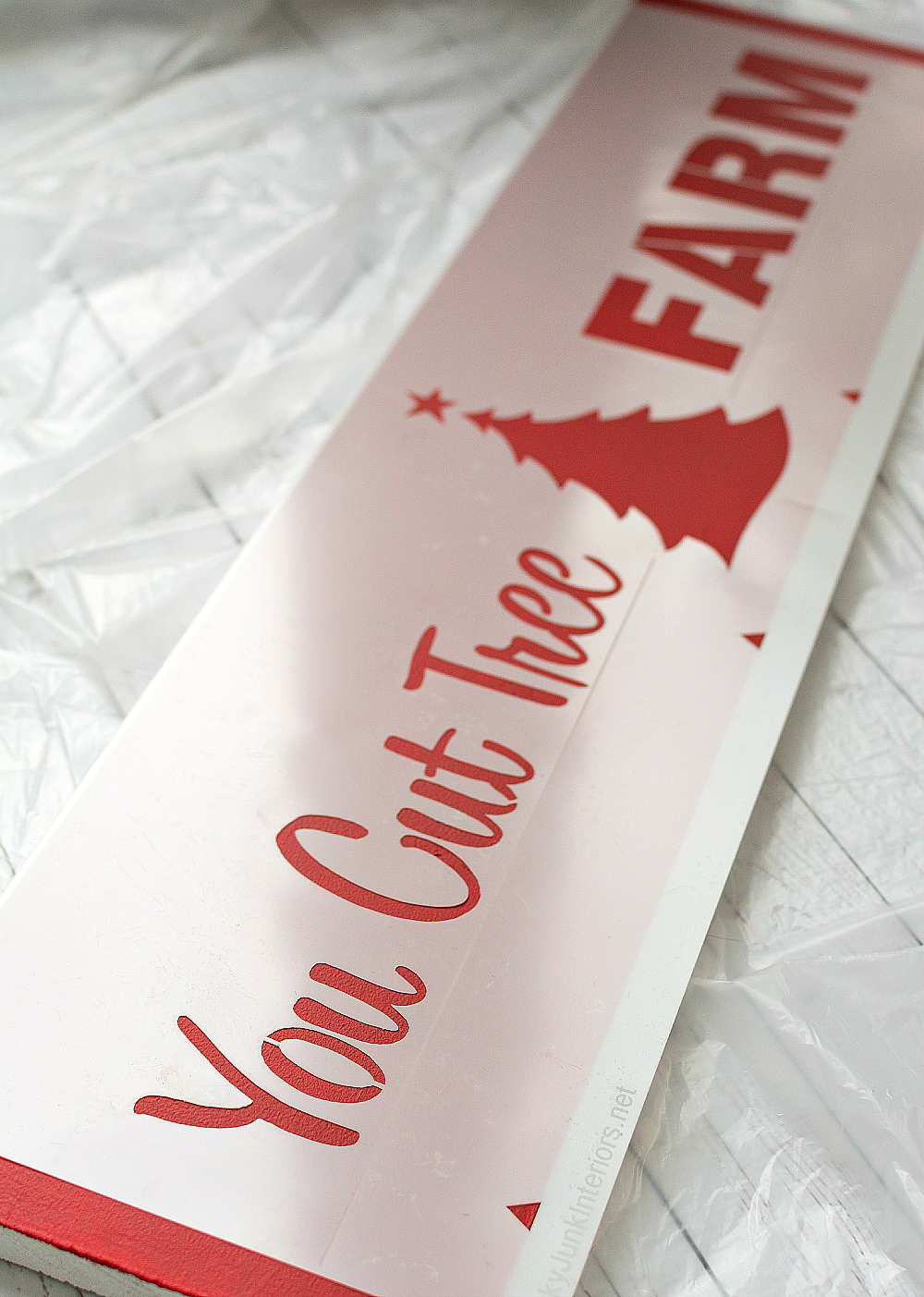 For the stencil*, I used Valspar base white in a flat finish. Just load up your stencil brush with paint, and then unload on a piece of cardboard to help prevent bleeding of paint behind the stencil.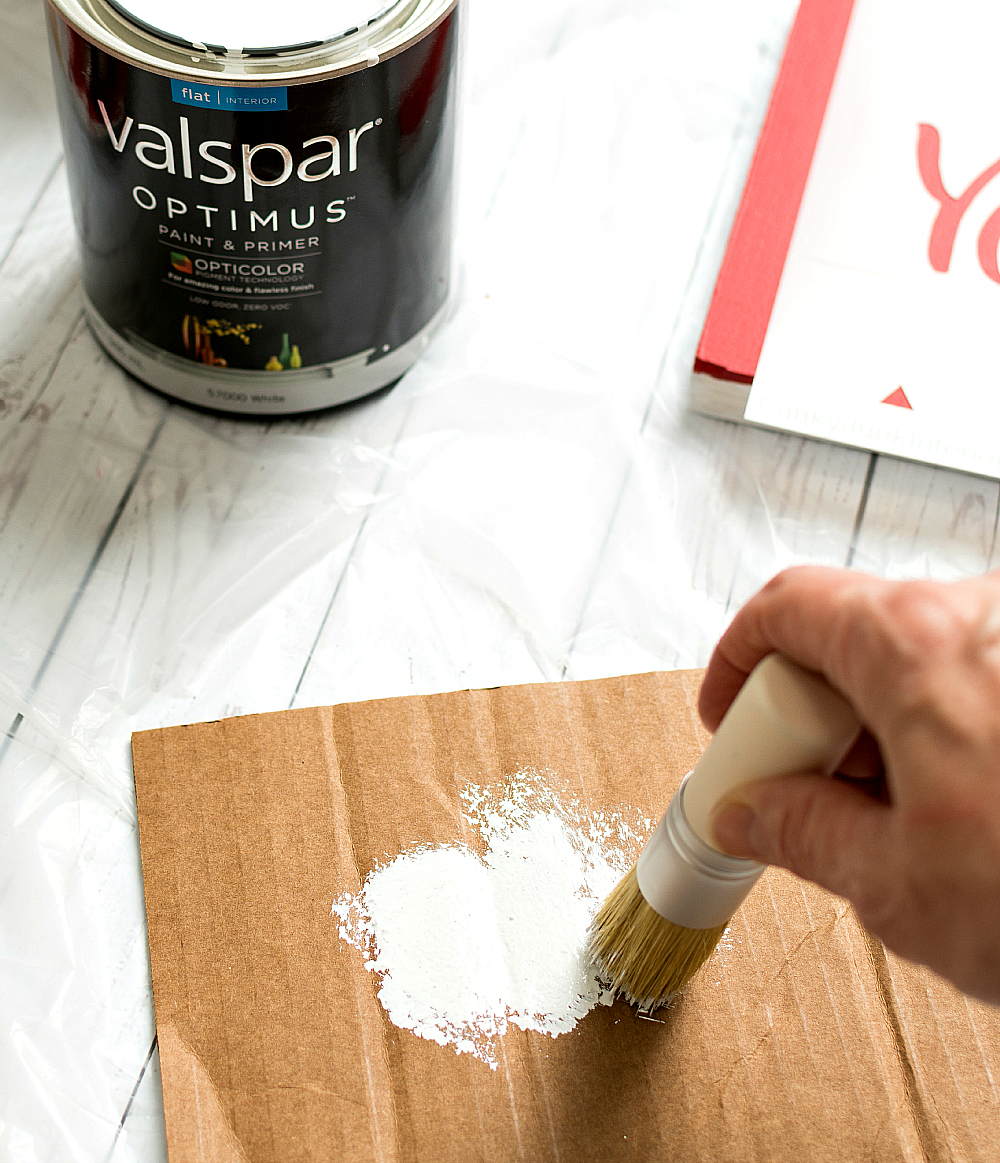 When stenciling, I used an up and down motion. Not side to side. And definitely no swirling. I didn't want any paint to bleed underneath the stencil.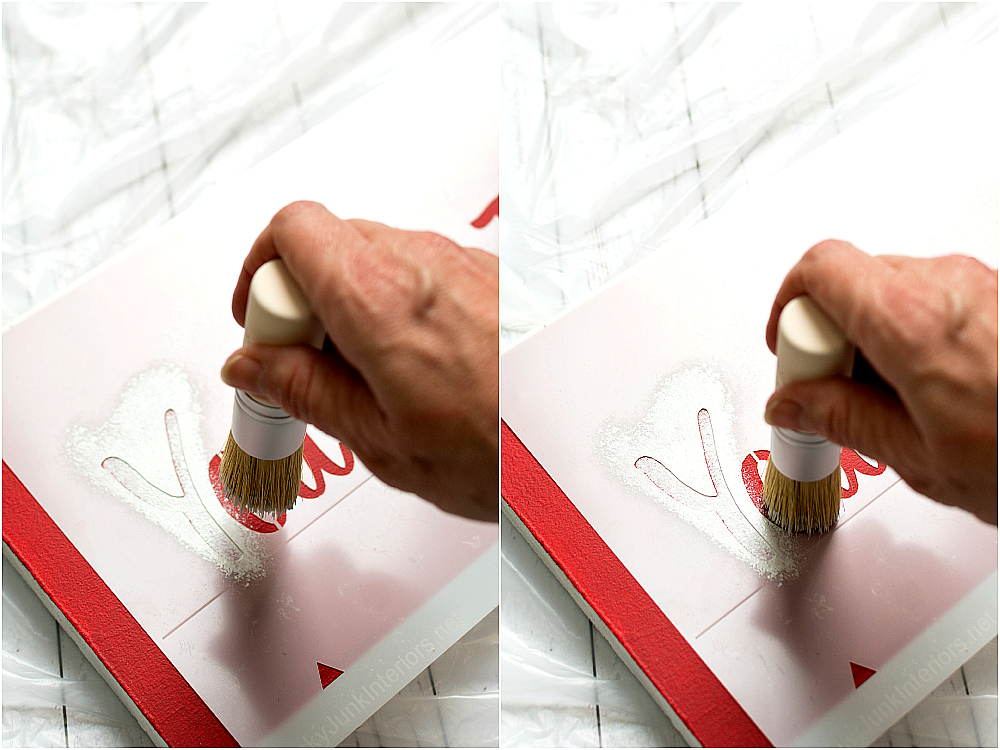 Once you're finished painting, carefully pull up the stencil.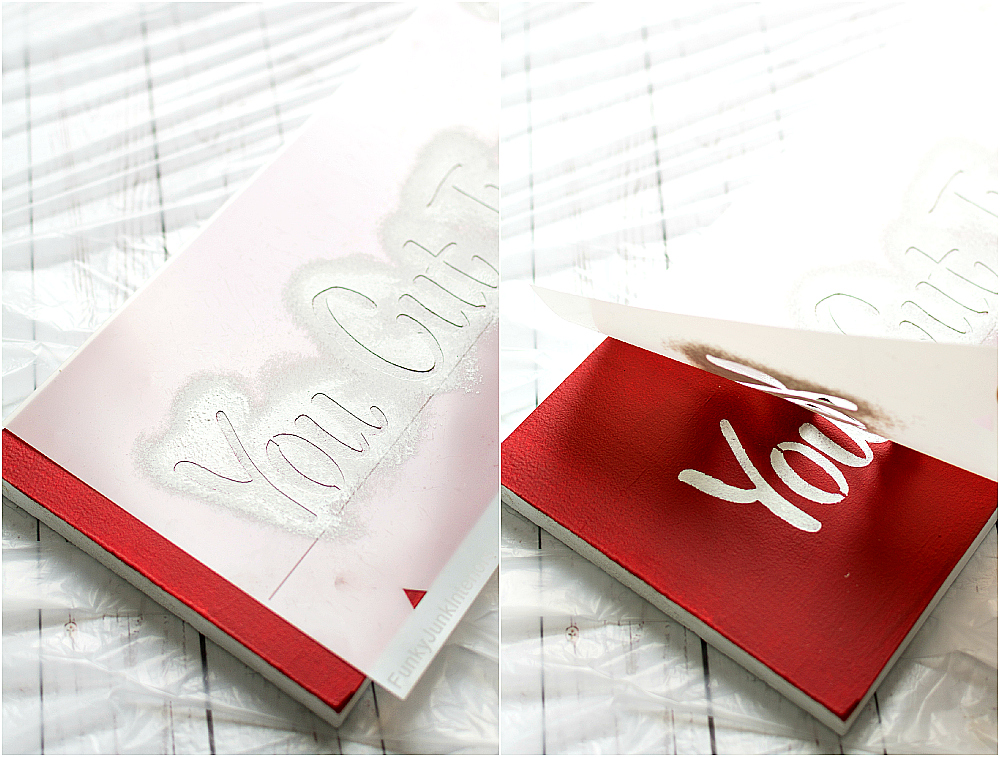 And breathe.
Followed by a sigh. And a smile as you marvel at how well Ace Hardware color-matched the pillow.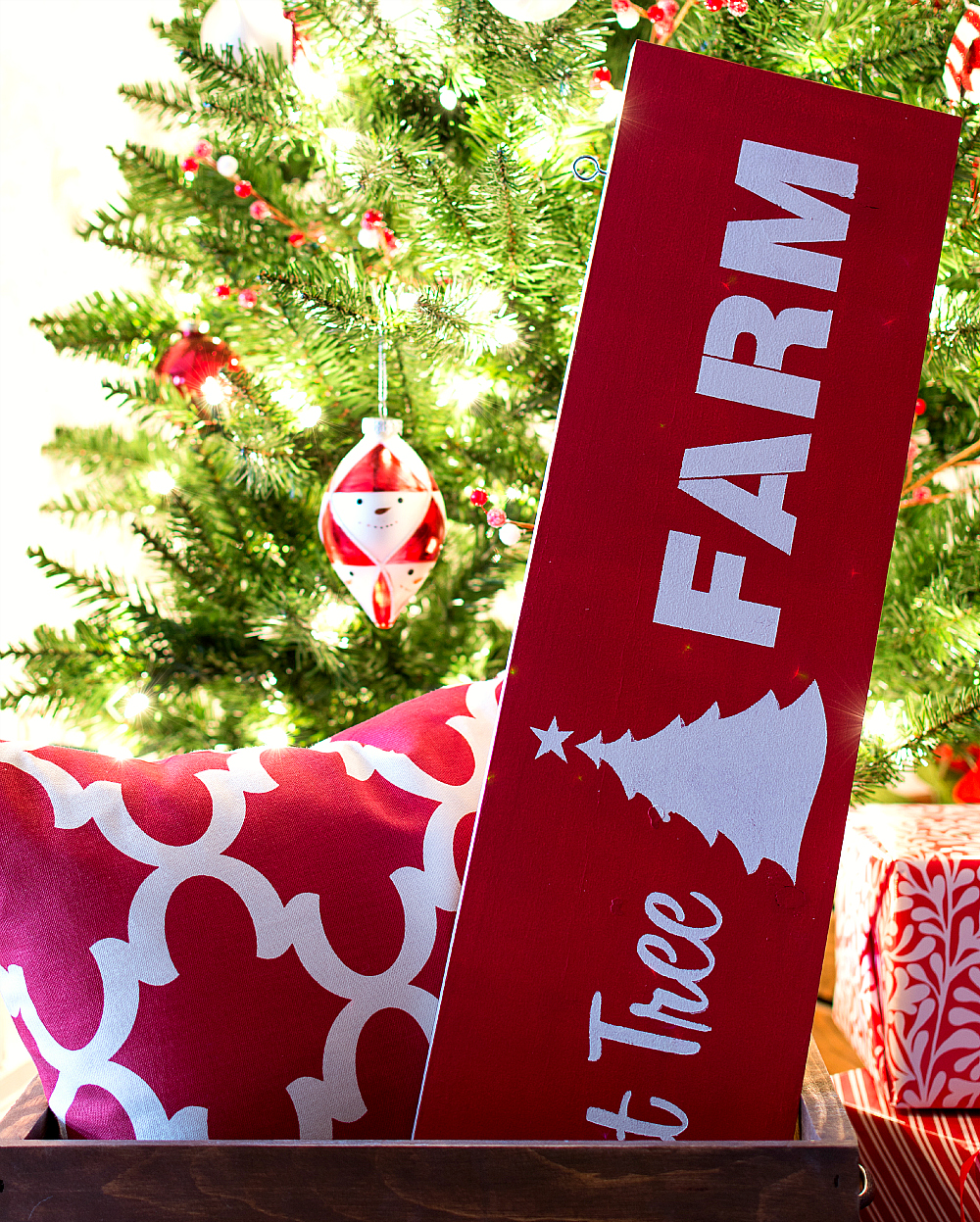 And since this Christmas Tree sign hangs in the window pass through between the kitchen and family room, I did a reverse color treatment on the opposite side.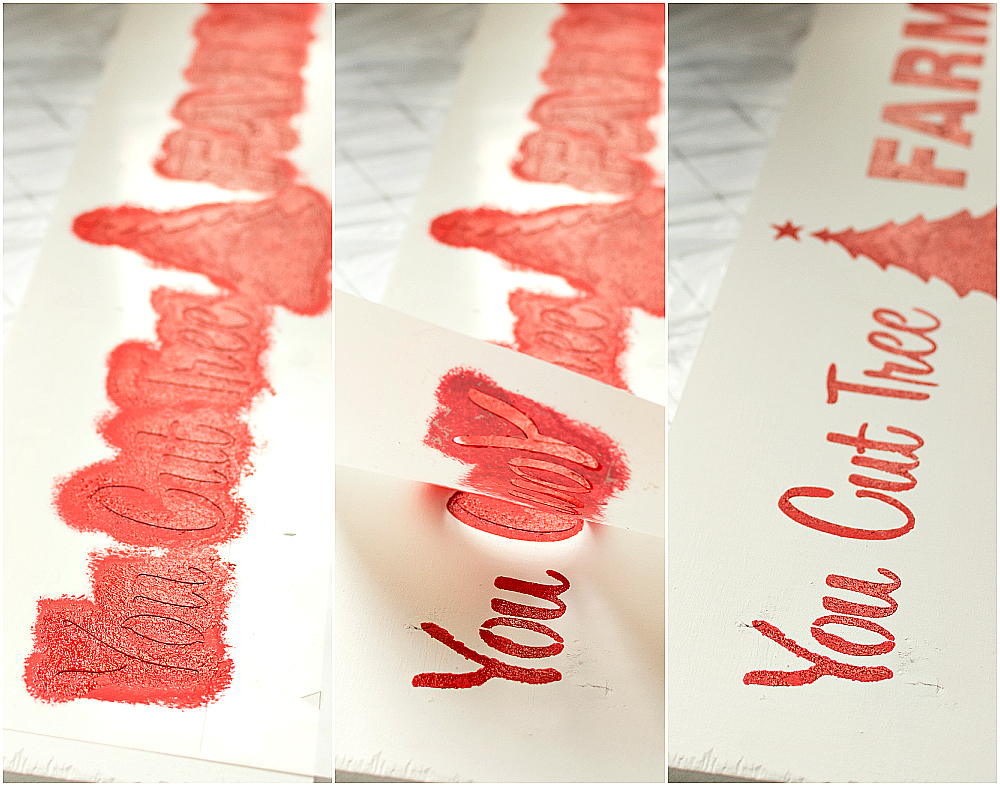 And now Ace Hardware wants to share a little holiday joy with you with a $100 Ace Hardware gift card …
Good luck! 🙂
*** You can find the Christmas Tree Farm Stencil at Funky Junk's Old Sign Stencil Shop. Just click here … ***

Today's post was written as part of my role as an Ace Hardware Blogger. I was compensated by Ace for this post and for the products used, but all opinions about the Valspar paint, Ace color-matching technology, fresh cut Christmas trees, and Ace Hardware are my own.
You Might Also Like: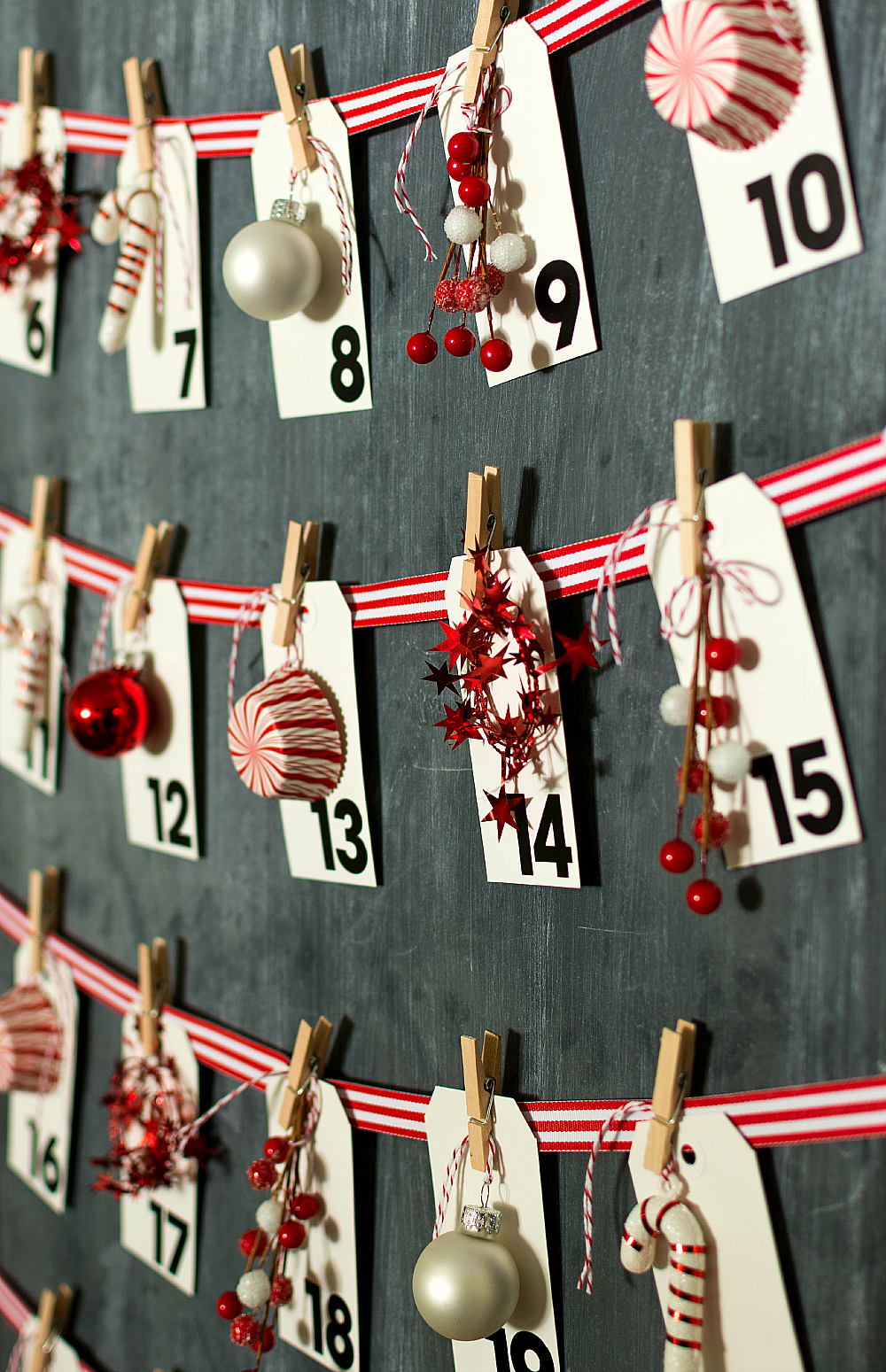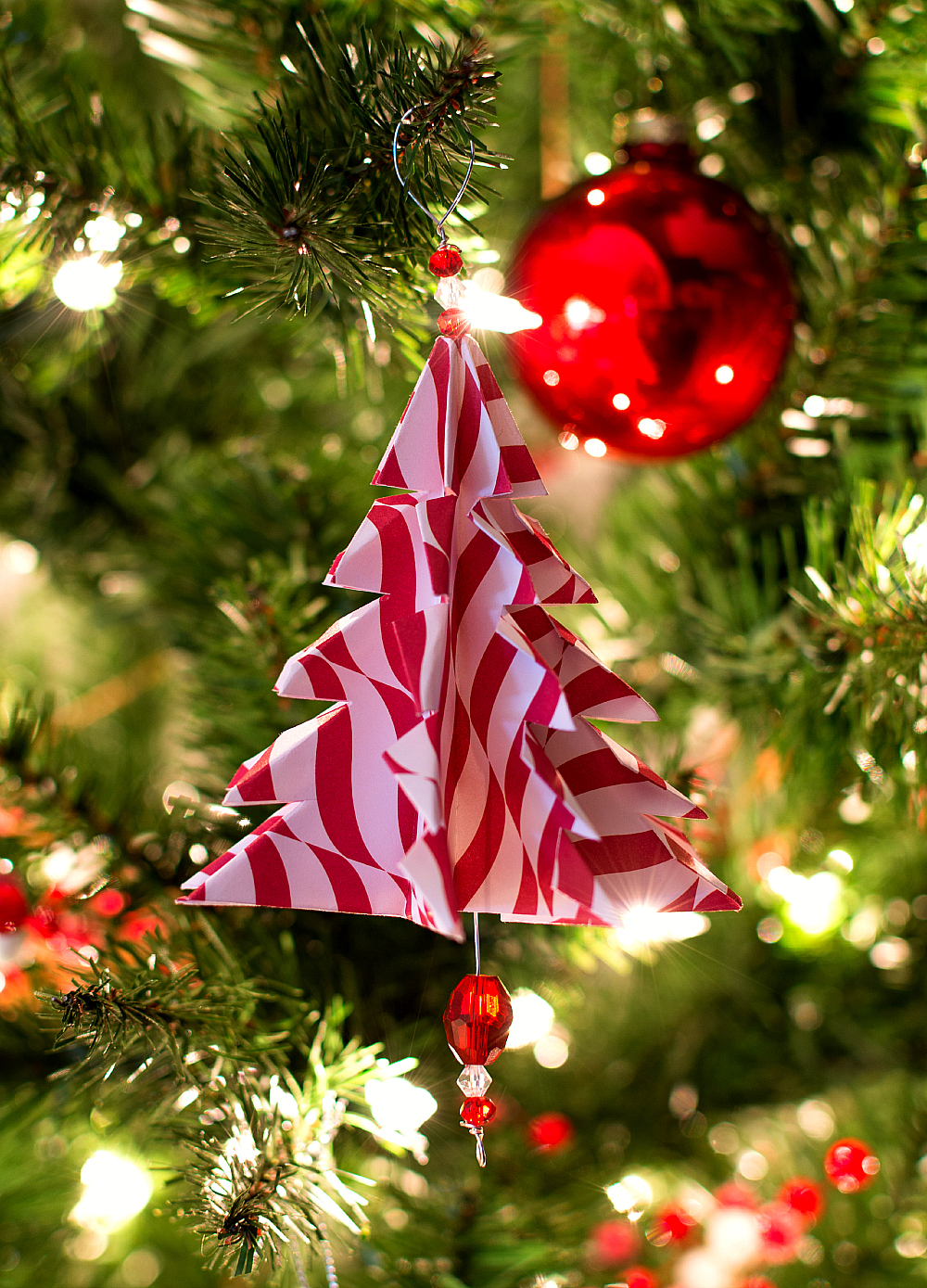 Sharing: | A Stroll Through Life | Funky Junk Interiors | Inspiration Monday |