Christmas Tree with Burlap Ribbon & Pine Cones – Natural, Rustic Christmas Tree Idea.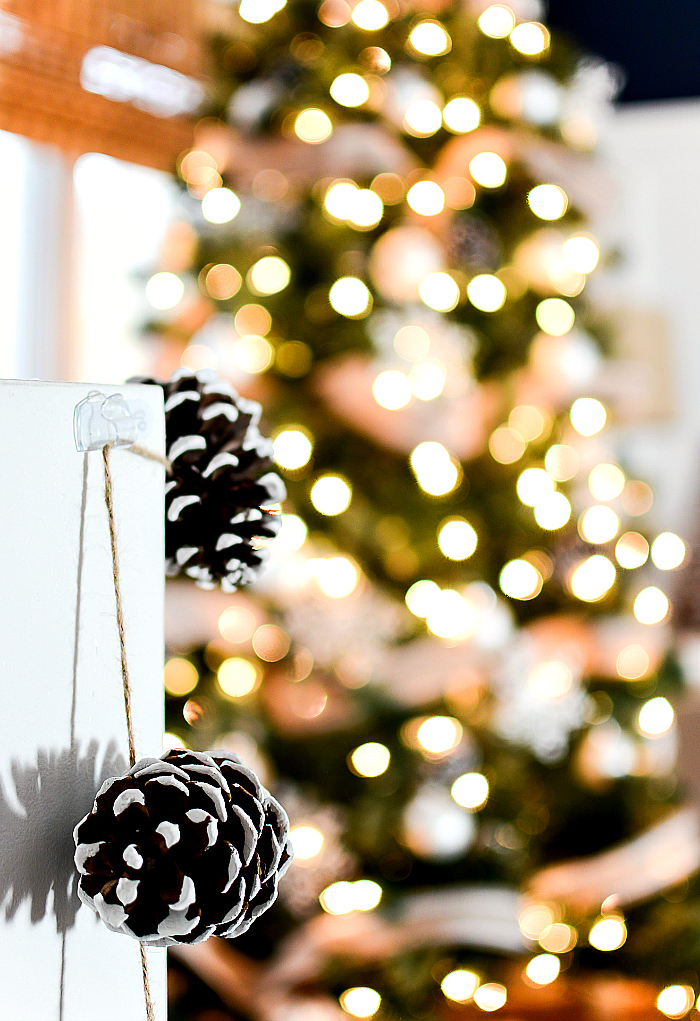 This is not our real Christmas tree.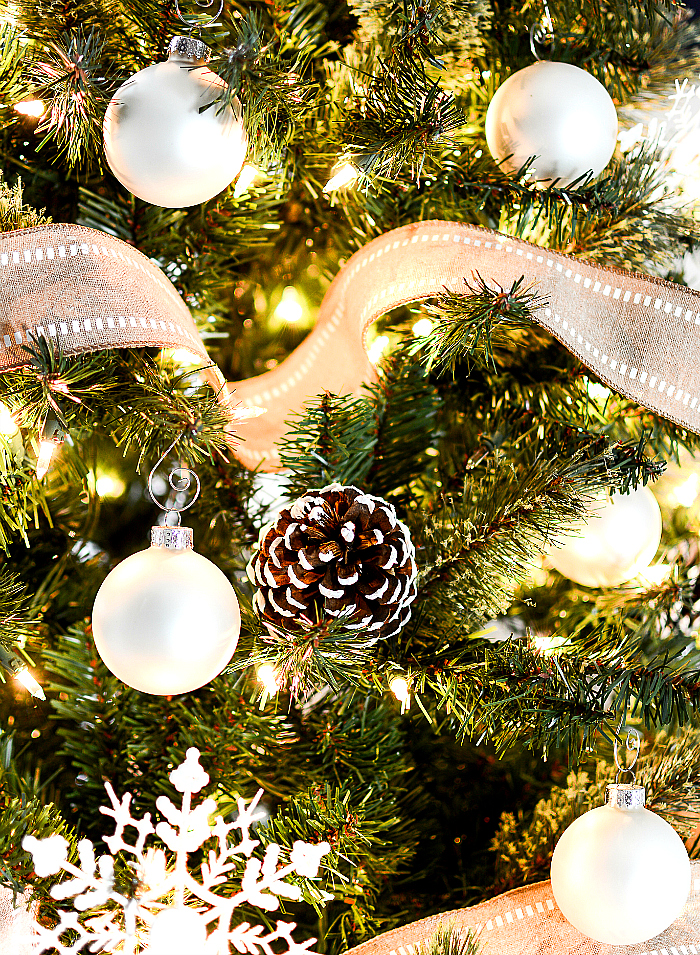 Our real Christmas tree is exactly that. Real.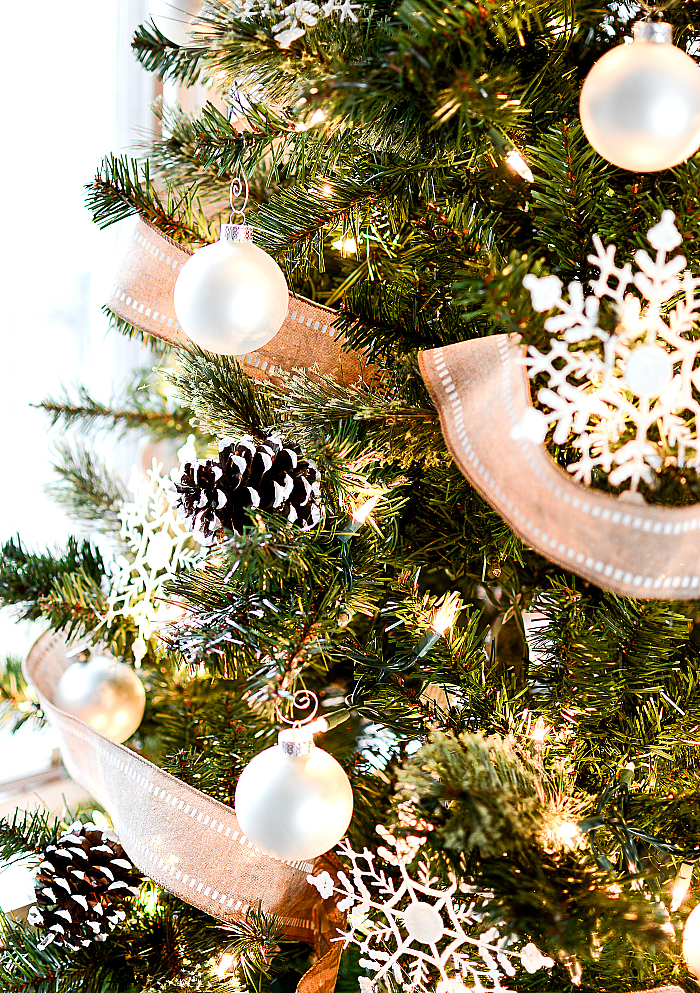 But this faux Christmas tree with burlap ribbon & pine cones is a place holder. A stand in.
A Christmas tree body double, if you will.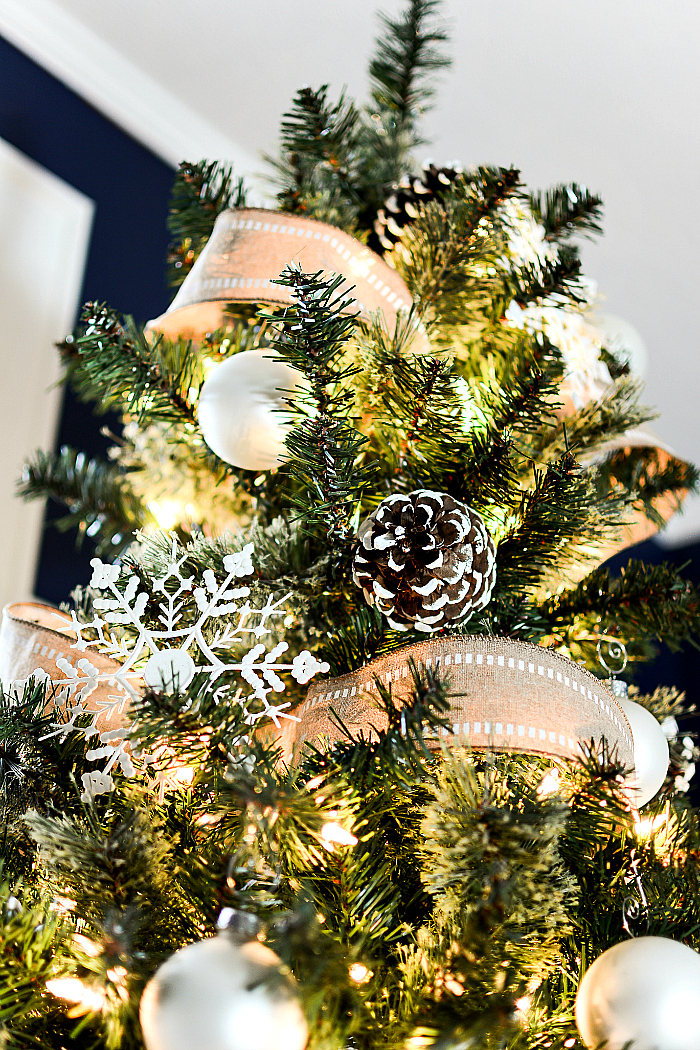 The real tree will be set up when my son returns home from college. As has been our tradition since the kids were little, dad and the kids pick out the tree. And then mom (me) and the kids decorate it.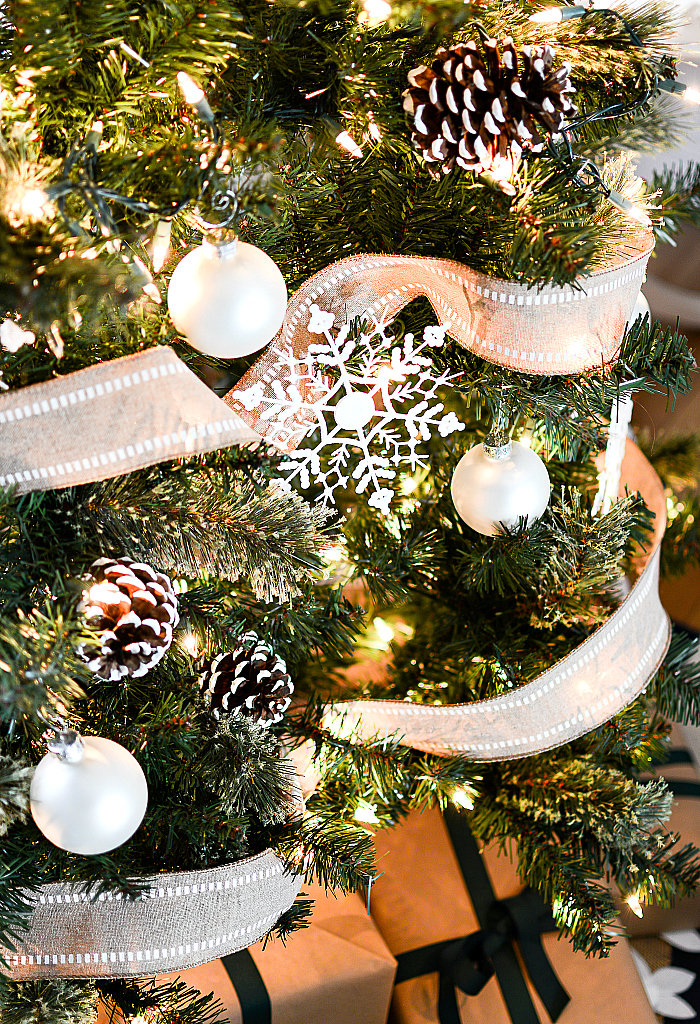 We've been amassing an eclectic collection of Christmas ornaments for years and years. Gifts from my sister-in-law to the kids. And gifts from me (in the form of a stocking stuffer) from me to the kids. And gifts to themselves when they visit the Christkindlemarket with my other sister-in-law.
A tradition the kids adore.
And as the kids get older, the tree decorating process becomes slower. Mostly because they stop and pause and reminisce about the various ornaments. Digging out their favorites. And conspiratorially laughing at others.
Inside jokes that mom is not a part of. Which is good thing …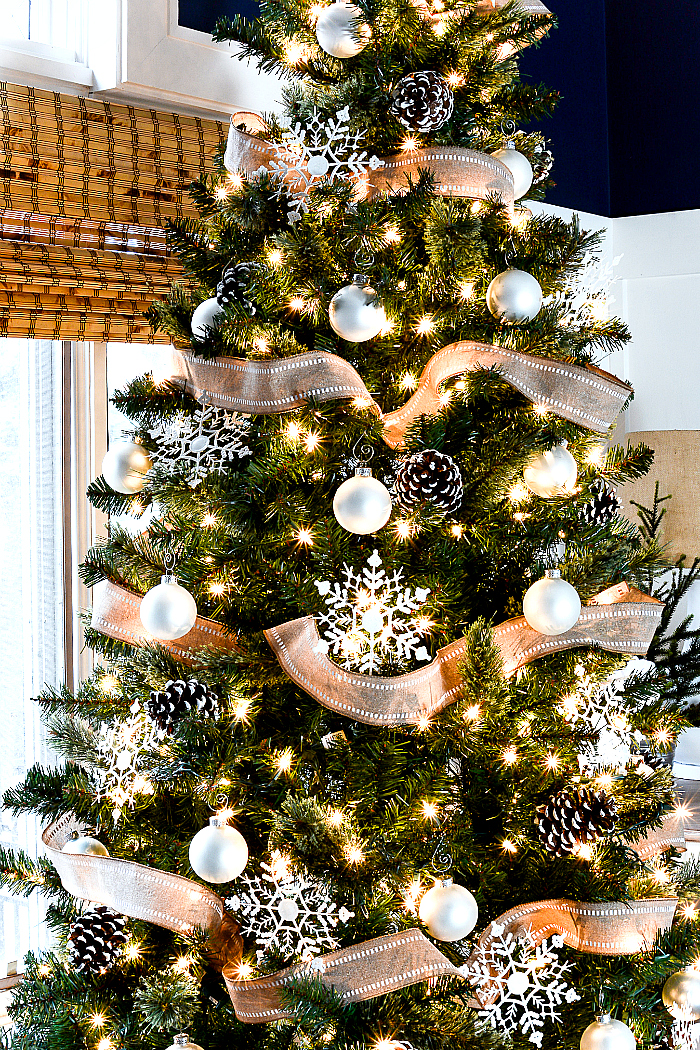 But this "impostor" Christmas tree with burlap ribbon and pines cones will still find a place in our home. Just not here. In the living room …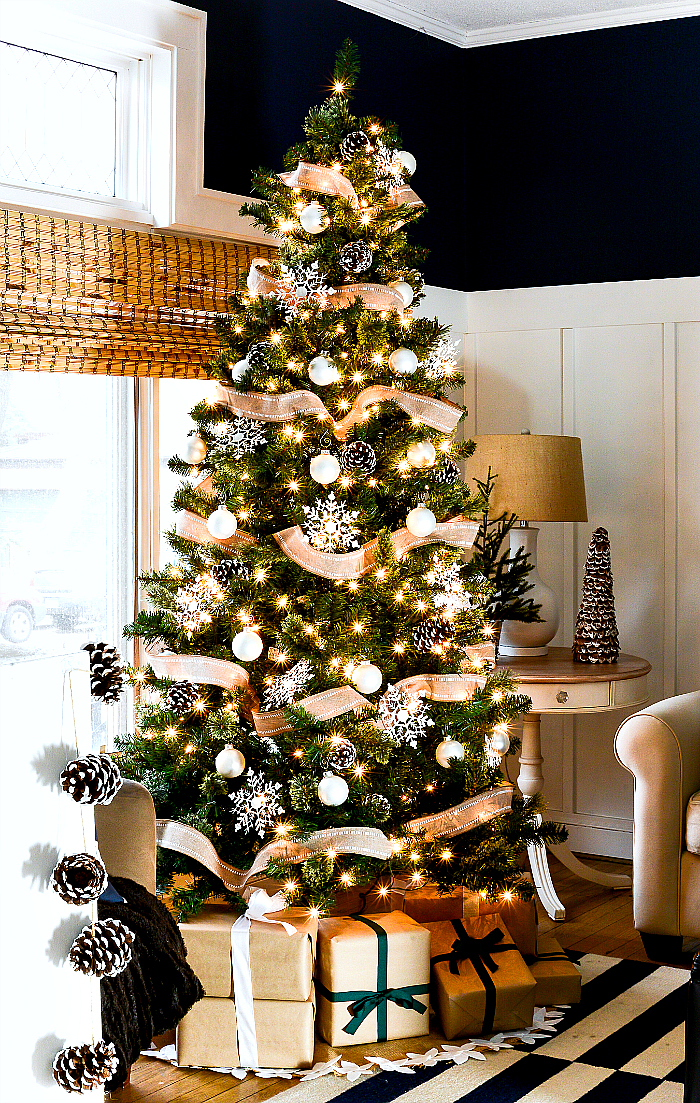 It will graciously make way for the real Christmas tree with a relocation to the family room.
But … for the time being … it's playing Christmas tree body double for my holiday home tour next week.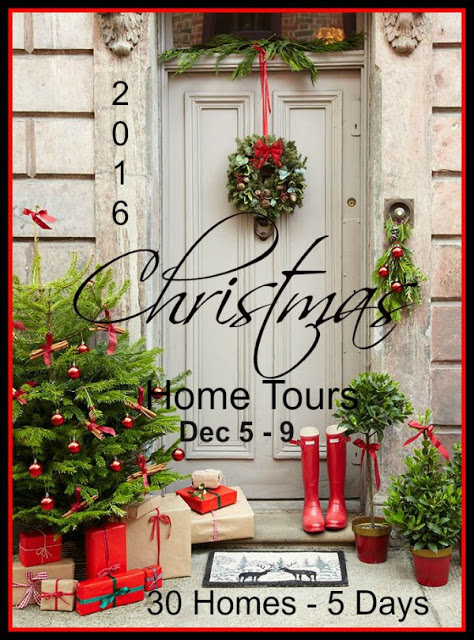 I'm up on Tuesday, December 6.
Oh, and I casually suggested to my daughter that we keep this faux Christmas tree decorated with ribbons & pine cones and snowflakes in the living room and put the real tree in the family room.
That idea was shot down immediately.
Tradition rules around here. 🙂
Pin It!

You Might Also Like:
Fantel Mantel with Painted Pine Cones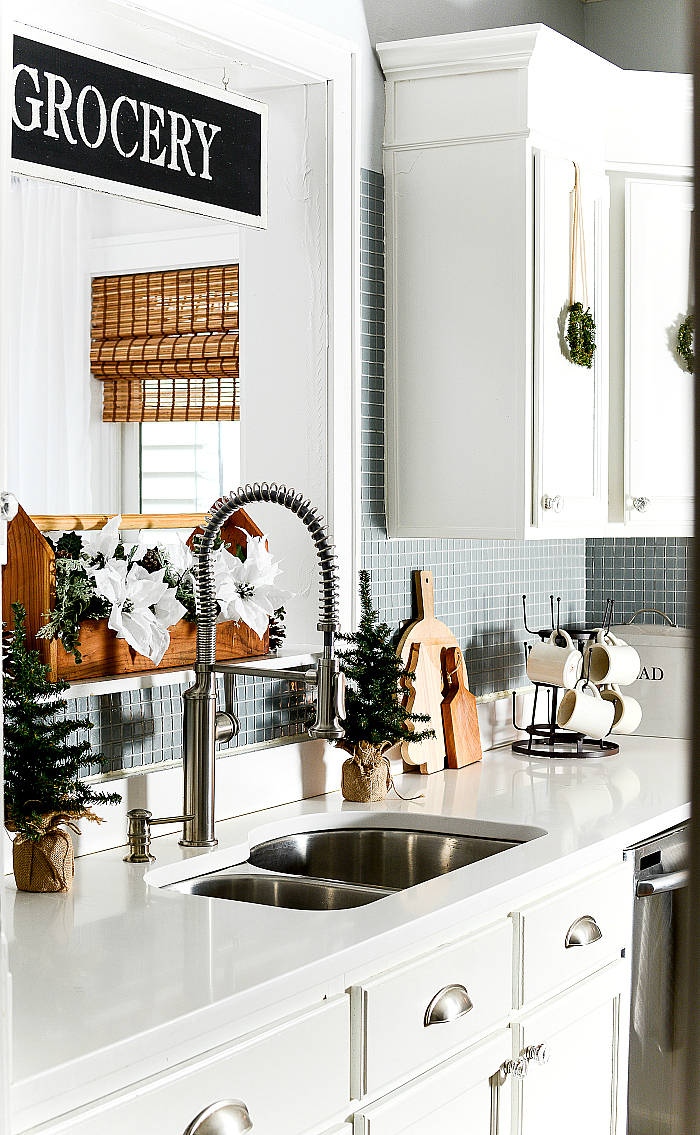 Christmas in the Kitchen (2016)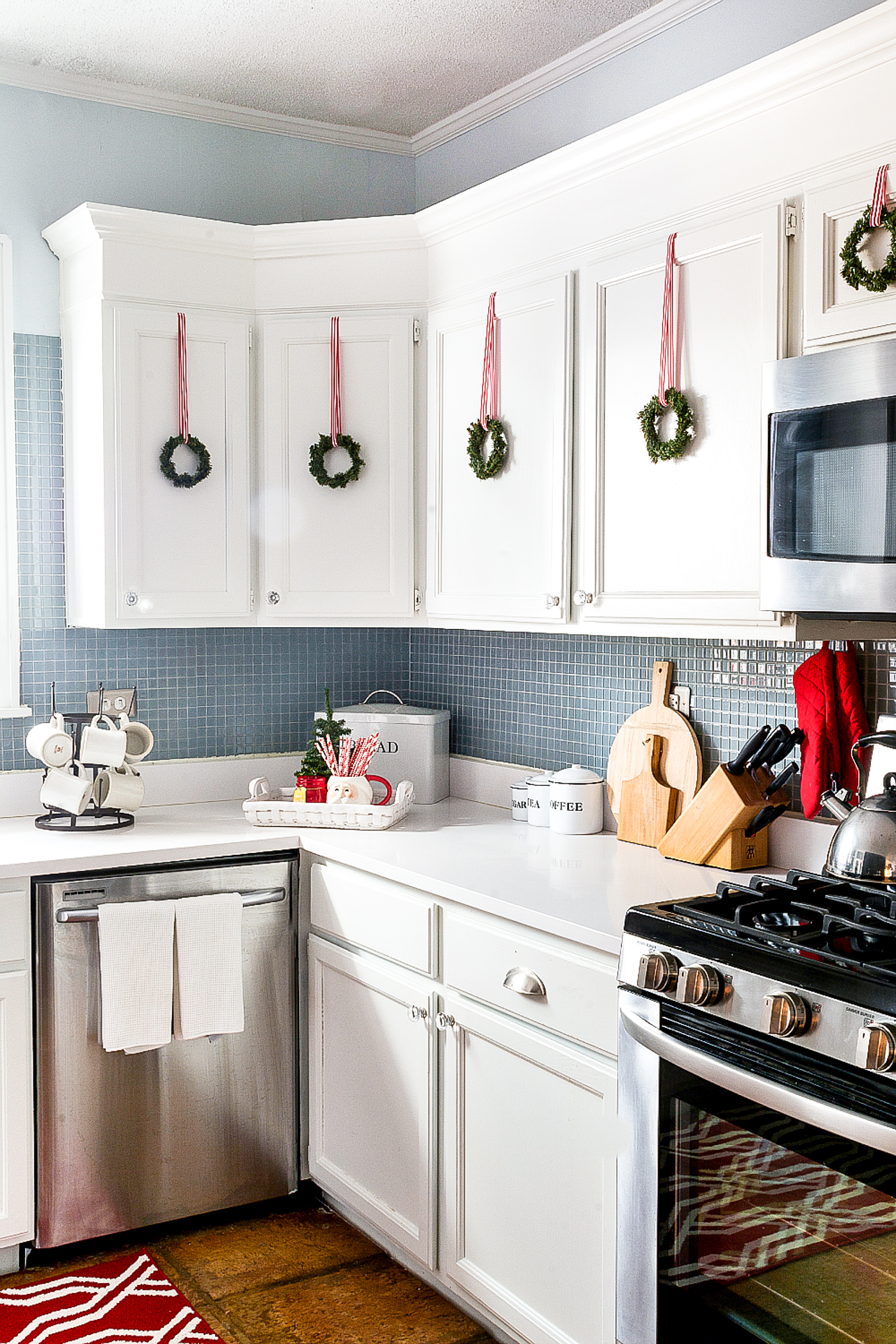 Christmas in the Kitchen (2015)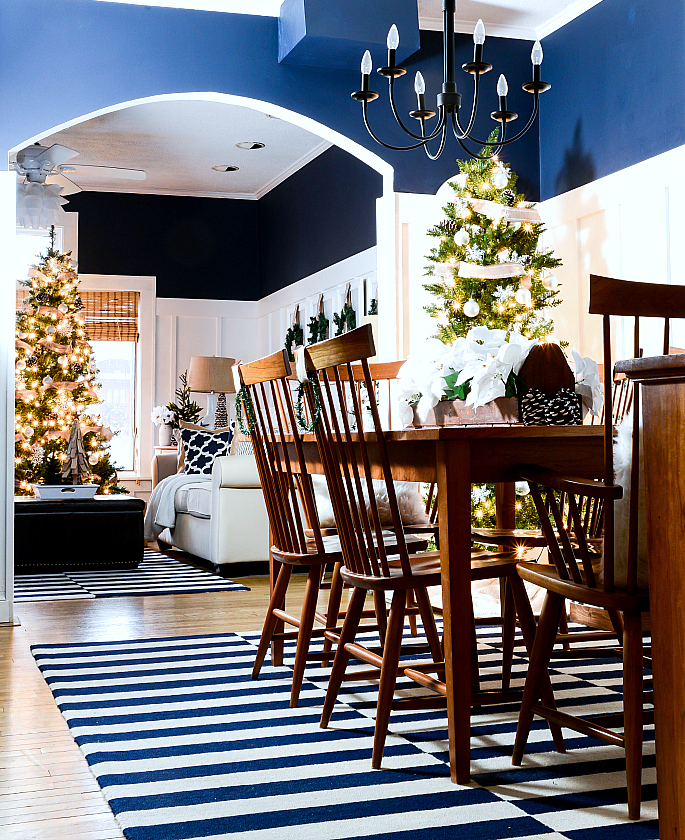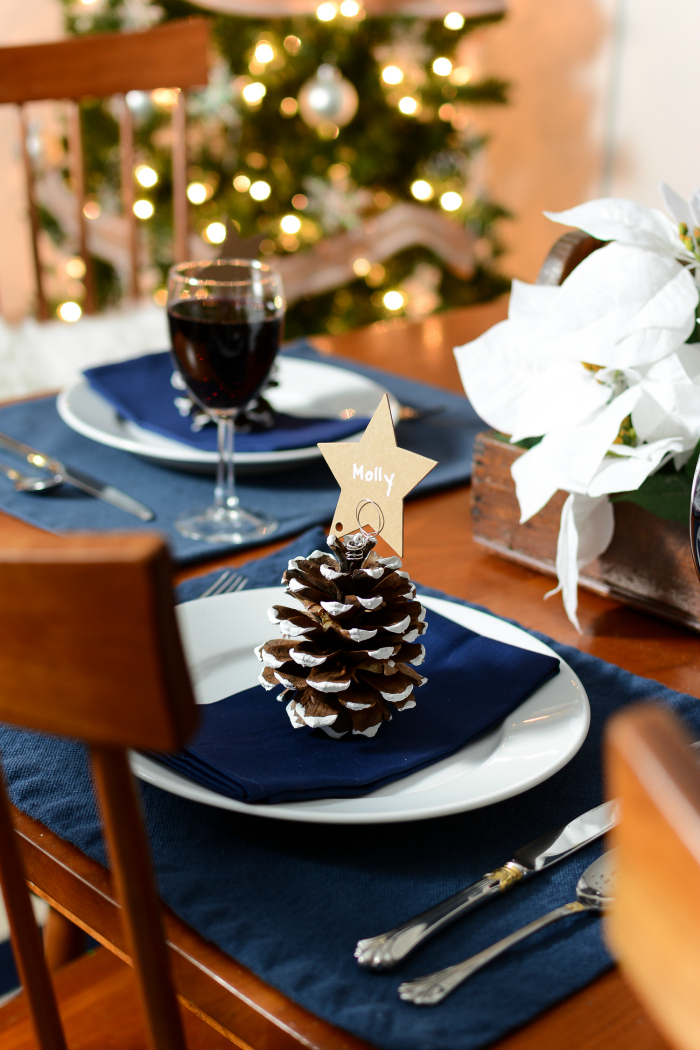 Holiday Table with Easy Pine Cone Christmas Tree Place Card Holders