This blog post and cracked marble jewelry project  first appeared on Made From Pinterest.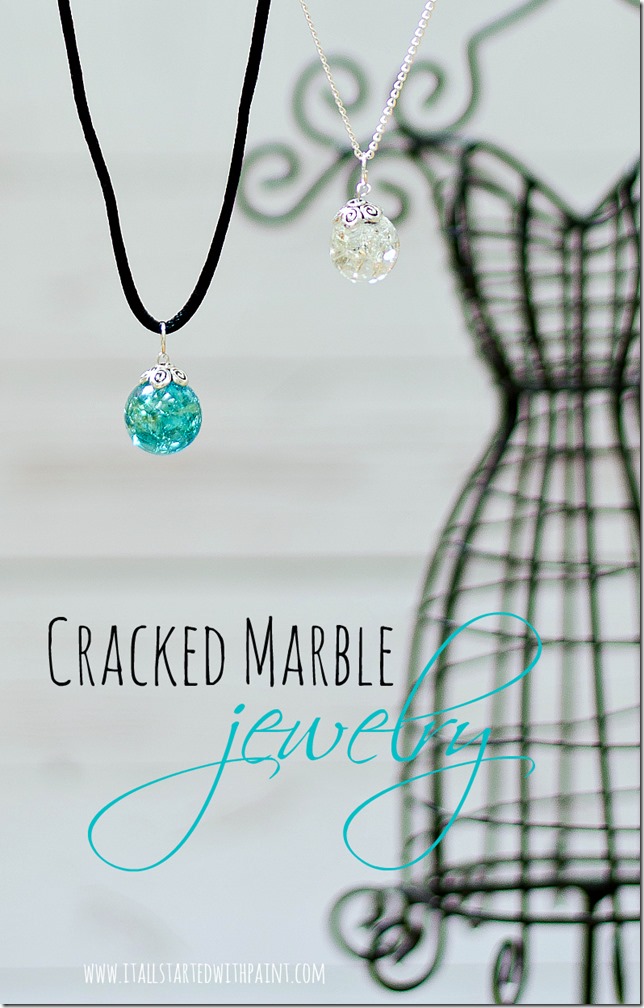 As a teenage girl growing up in Paramus, New Jersey I worked at the mall. As did many of my high school classmates. Paramus Park Mall was legendary in New Jersey. It may have even been one of the first enclosed malls in the state. And people flocked there on the weekends. To shop. To hang out. To play hide-and-seek among the fountain …
My first job in the food court serving up Greek fare — giros and moussaka and baklava — was short-lived. The free food was doing nothing to help my waistline, and the aroma of onions and beef and lamb in my hair …
my clothes …
my pores …
was doing nothing to help my love life.
Luckily, my second job at the mall was in jewelry store. Fortunoff's. A high-end jewelry store. Filled with sparkling jewels this New Jersey born-and-bred teenage girl coveted. Drooled over. And tried on over and over again when the store was slow.
Needless to say, a good portion of my paychecks were reinvested in the store.

If only I knew then what I know now. That you can make your own sparkling jewels for a fraction of the cost. Using plain old marbles. I first spotted the idea on this Pinterest pin …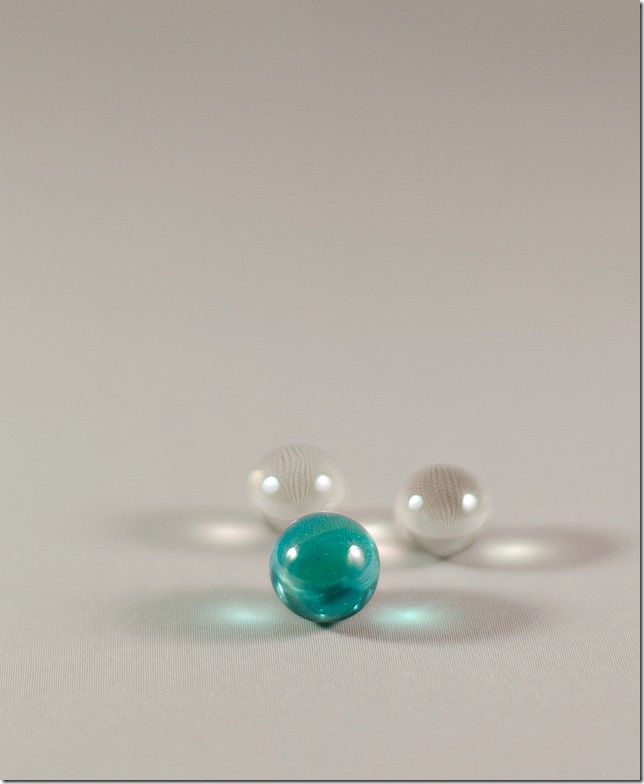 You start by baking them in the oven at 350 degrees for 15-20 minutes …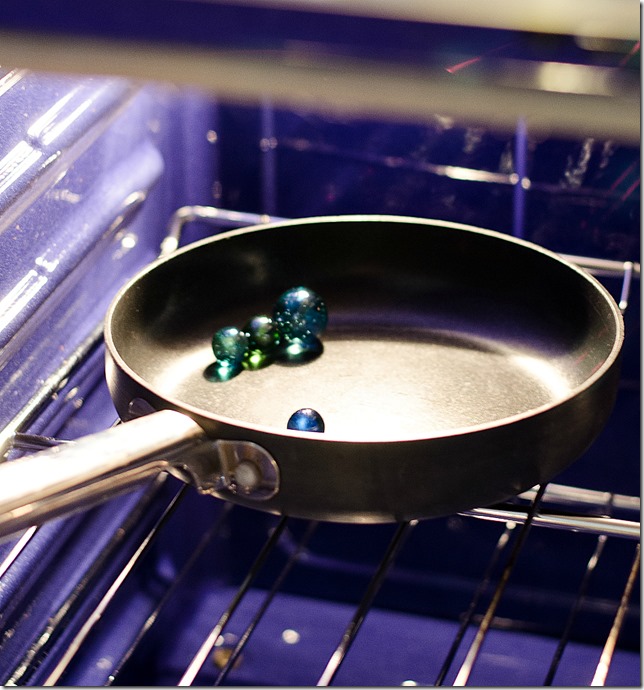 Then you immediately dump them in ice cold water. Ice cold water in a metal container …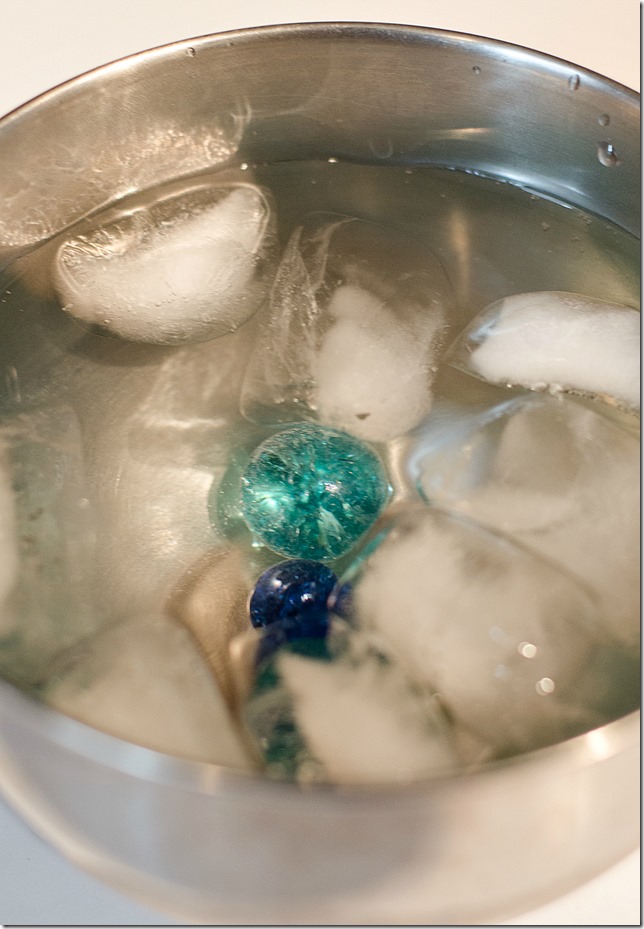 The temperature difference makes them crack on the inside …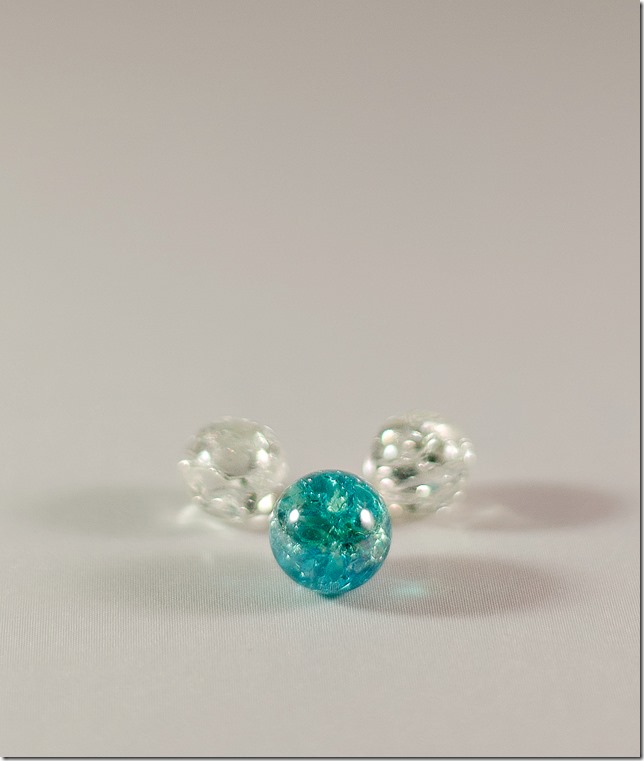 but not the outside.
Pretty cool, right?
Now for the tricky part. Turning this into a necklace.
Oh how I wish I had worked in the service center of that jewelry store!
Instead, I turned to Pinterest once again. And found this pin that led to an excellent tutorial.
So, I started with some supplies I found in the jewelry department of my local craft store.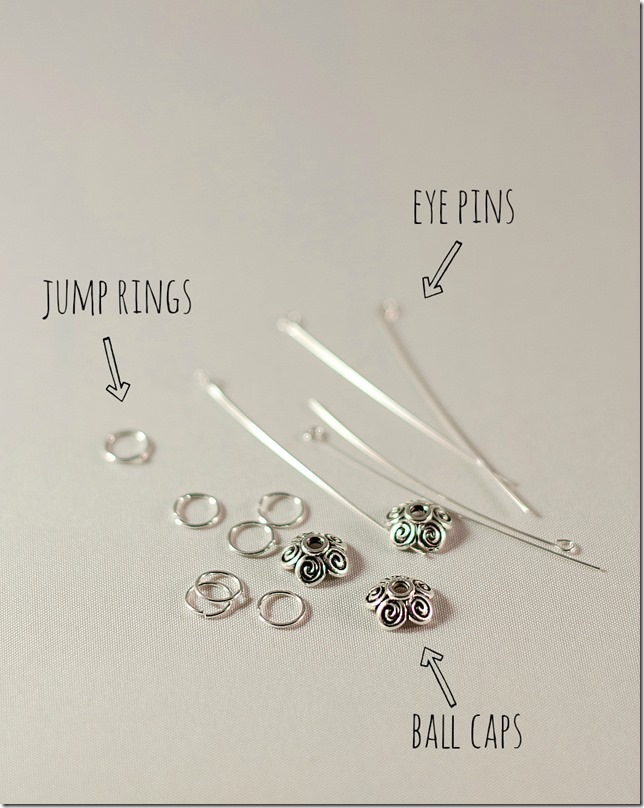 Per those excellent instructions I found on Pinterest (complete with pictures too), I thread the eye pin through the ball cap. Then I cut the excess eye pin wire and created a loop inside the ball cap to hold it in place. At this point, there may have been some cursing. And frustration. And digging through the tool box hoping we had a second pair of needle nose pliers.
After lots of glue and a giant mess, I ended up with this …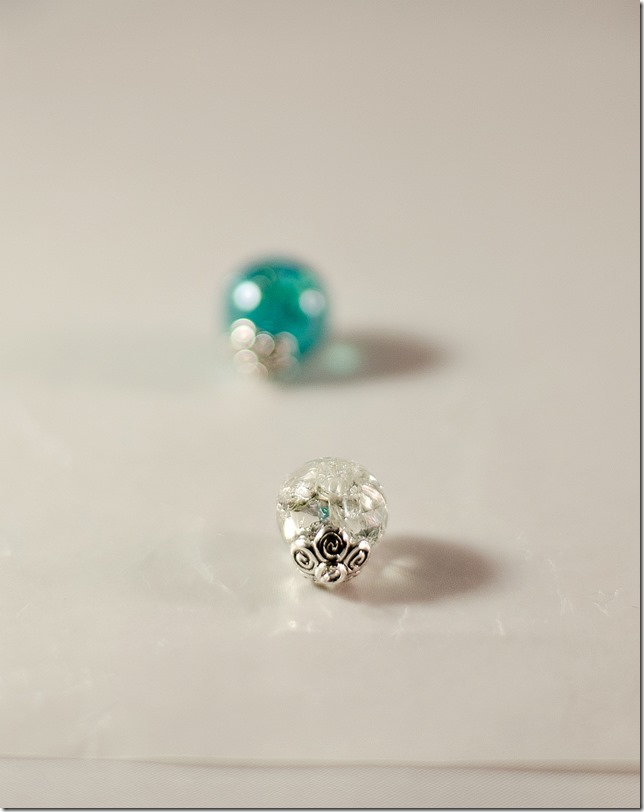 I added jump rings (the two needle nose pliers strategy worked here too).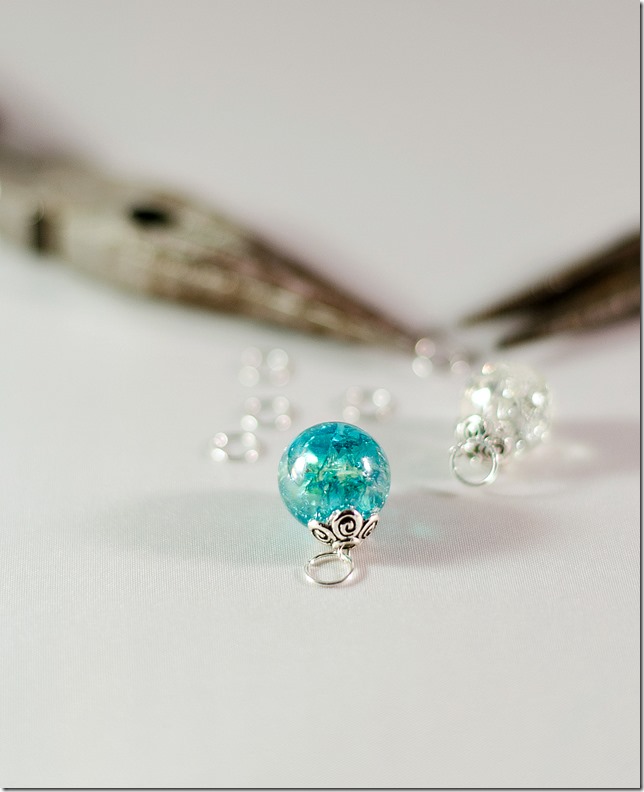 And strung them up on cording and chains.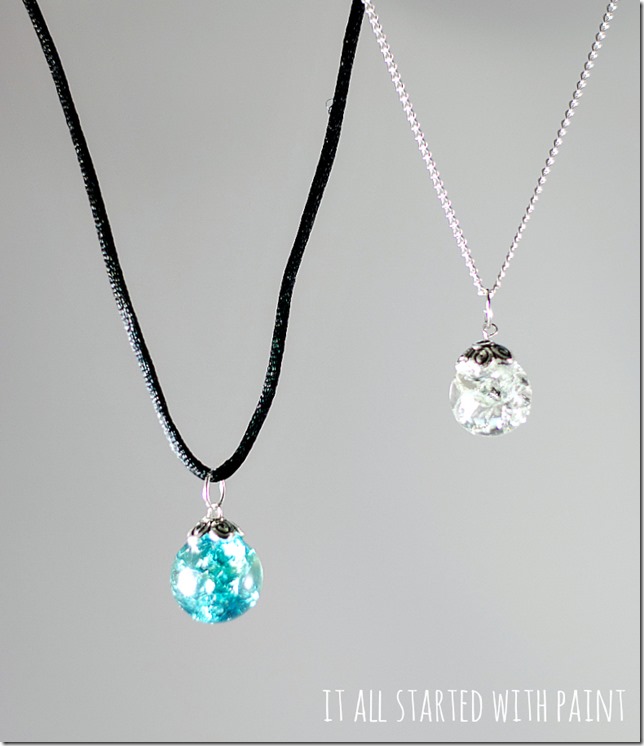 Voila. Now you have a unique sparkling jewel necklace that you definitely won't find at the mall …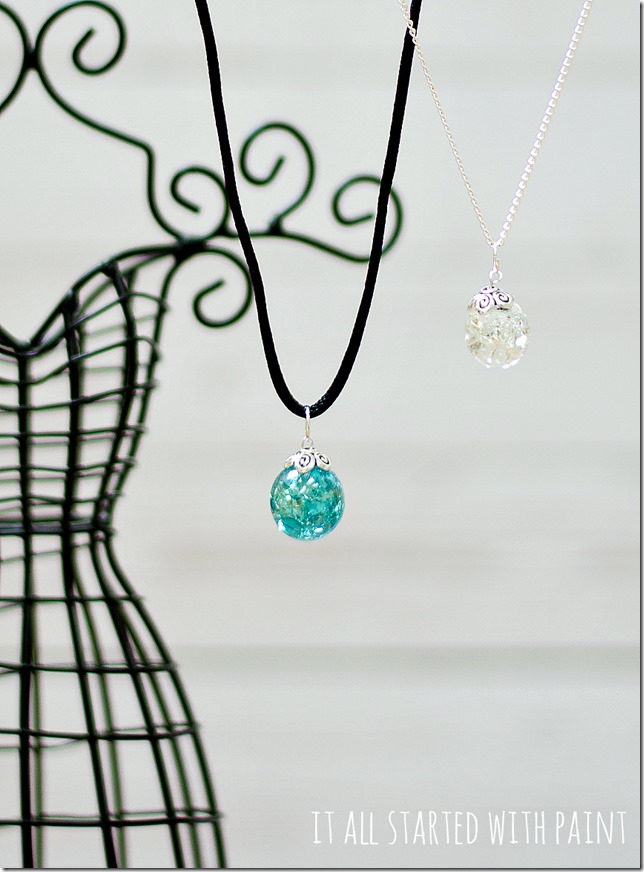 Sharing: