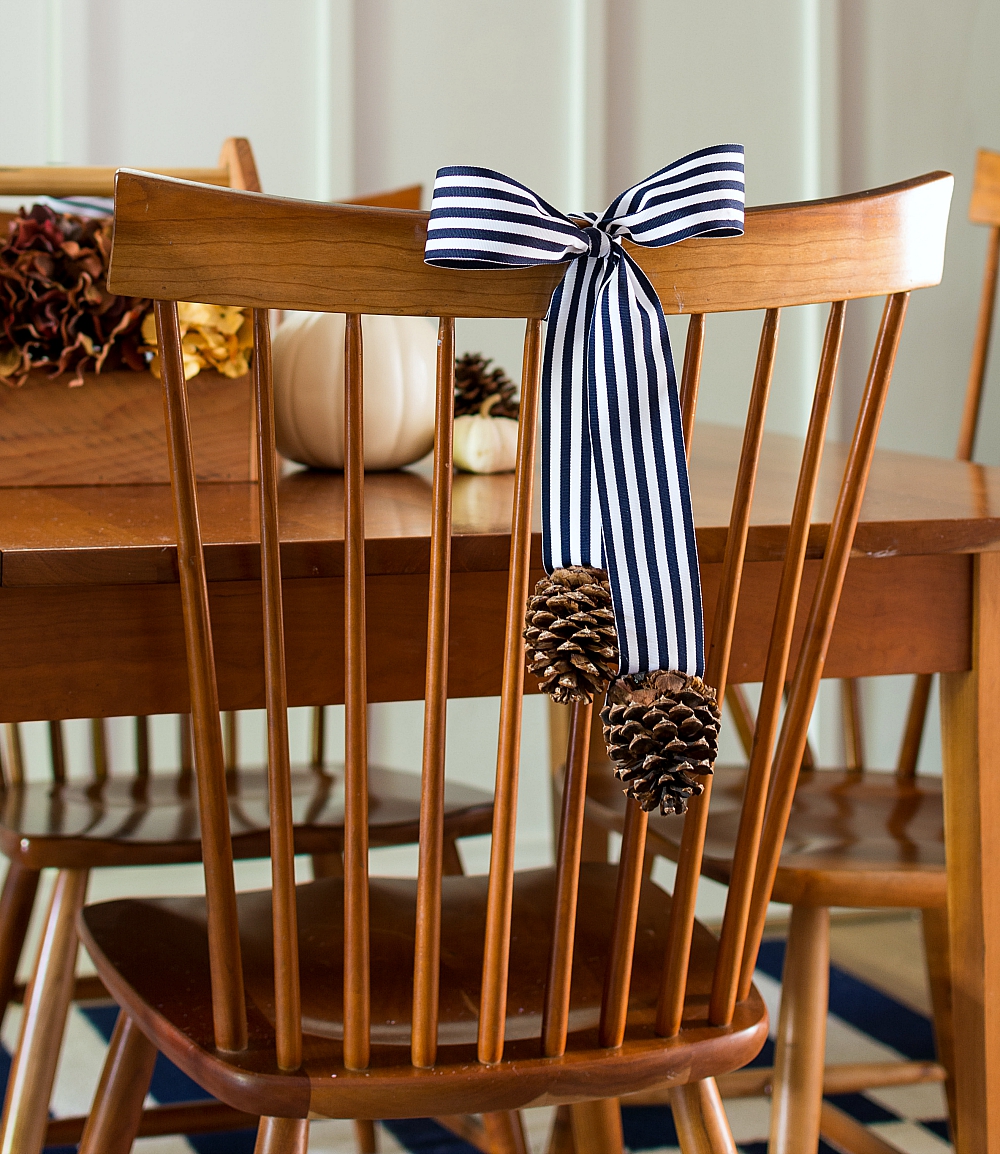 When I started this blog I had a dream. And it went a little something like this …
I would spend the first year fixing up the house. On a budget. Repurposing what we had, with no big ticket purchases. And at the end of that first year, I would have a perfectly appointed home ready to be dressed up … and shown off … with seasonal decor. Because, with the exception of Christmas, my interior decor remained pretty much the same year-round.
Oh what a fool I was! 
Close to four years later, I'm finally ready to live the dream.
Well, almost.
Sure there are some rooms that still need work. A kitchen that still has one wall to finish up. A swap of the kids room to complete.
Not to mention my new daydreams of lightening up the navy walls with something in the blue/gray family …
But this is the first year that I've added fall touches. With pillow covers. And pumpkins. And grosgrain ribbon and pine cones decorating the dining room chairs.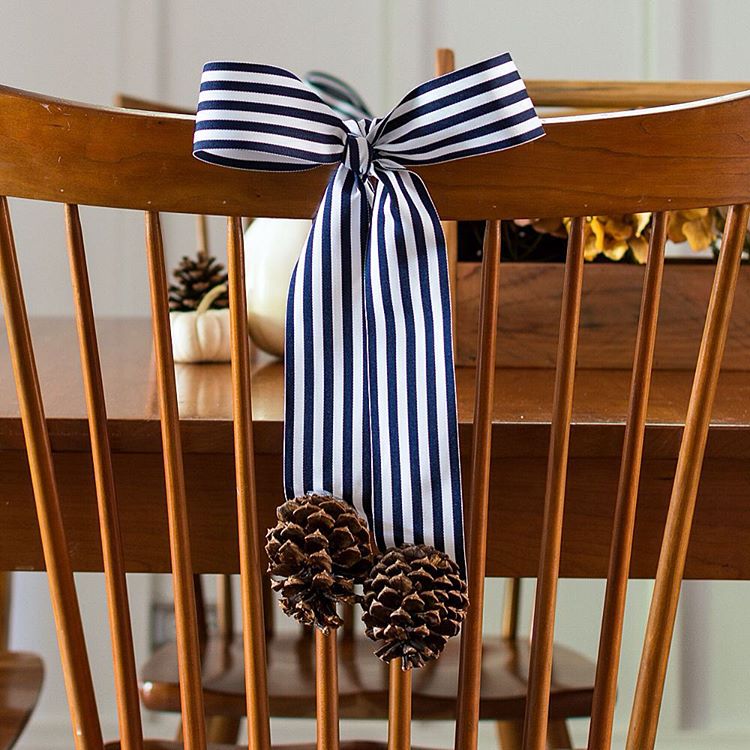 How To Add Ribbons & Pine Cones to Dining Room Chairs
This was so simple to do. I used 2″ grosgrain blue and white striped ribbon and created bows on the back of the chairs. Then I used my glue gun to add the pine cones to the ends of the ribbons. One tip: You need to hold it for a little bit while the glue dries. Otherwise the pine cones will fall off right away.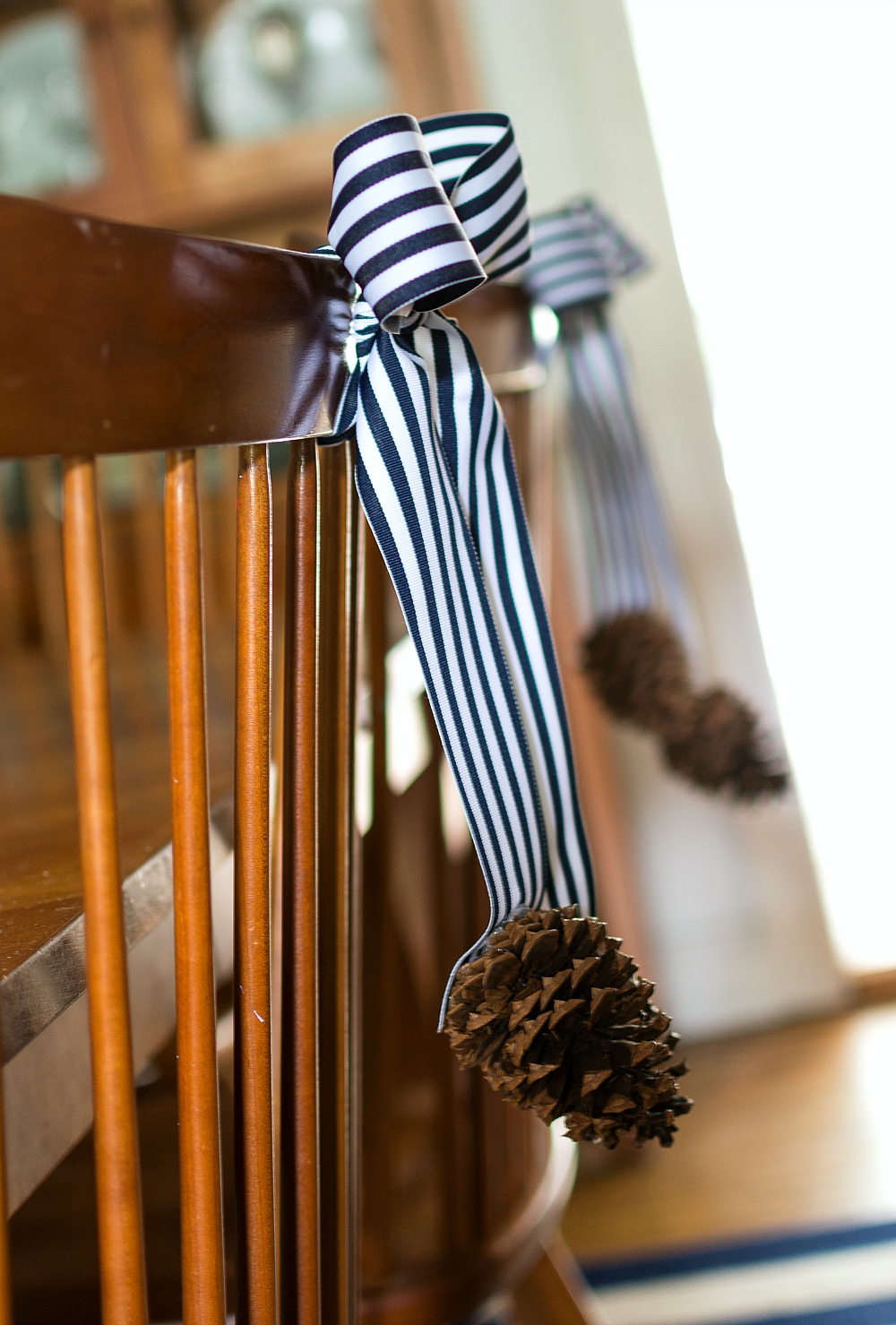 That's it. And now you, too, can live the dream …
🙂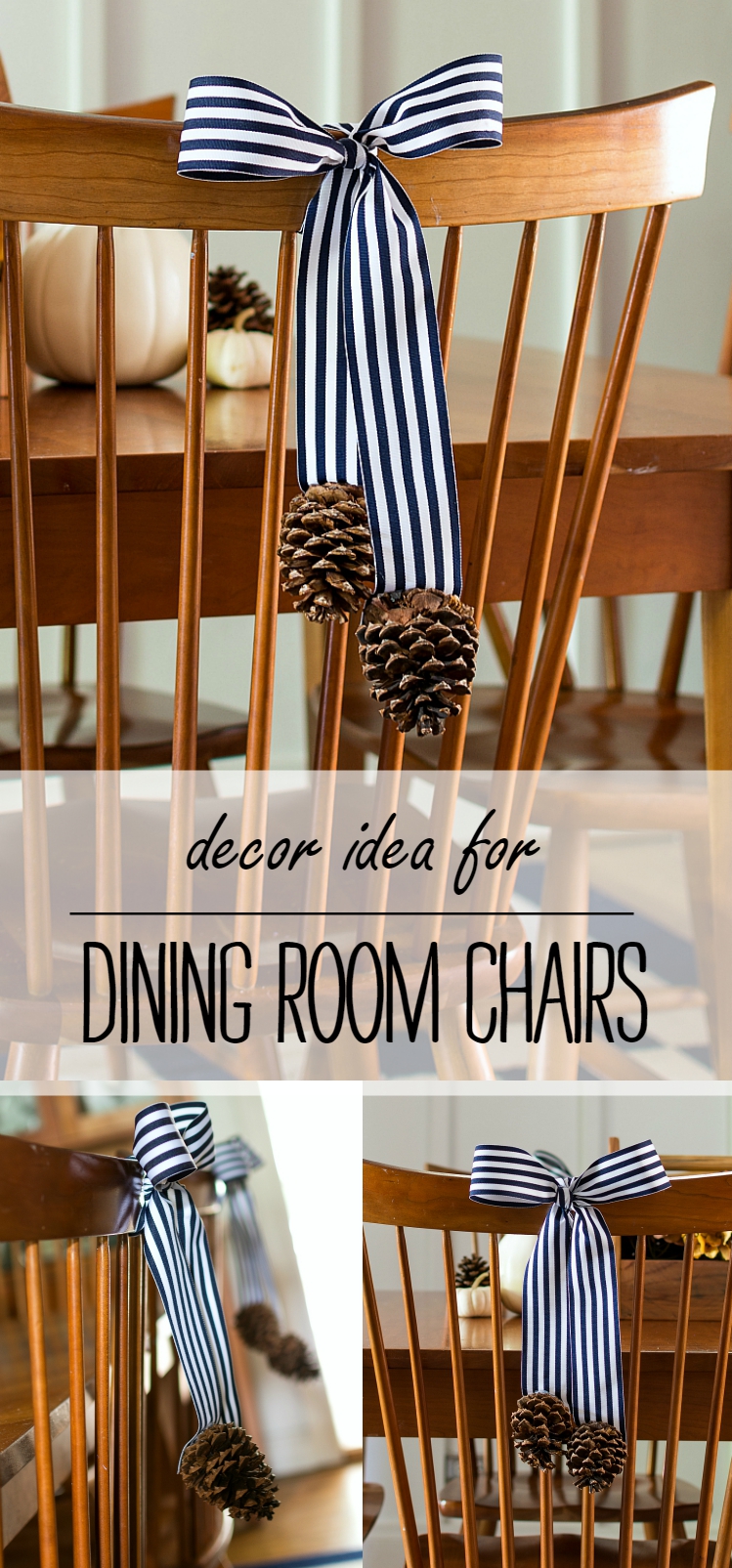 P.S. You can find the full Fall Dining Room tour by clicking here …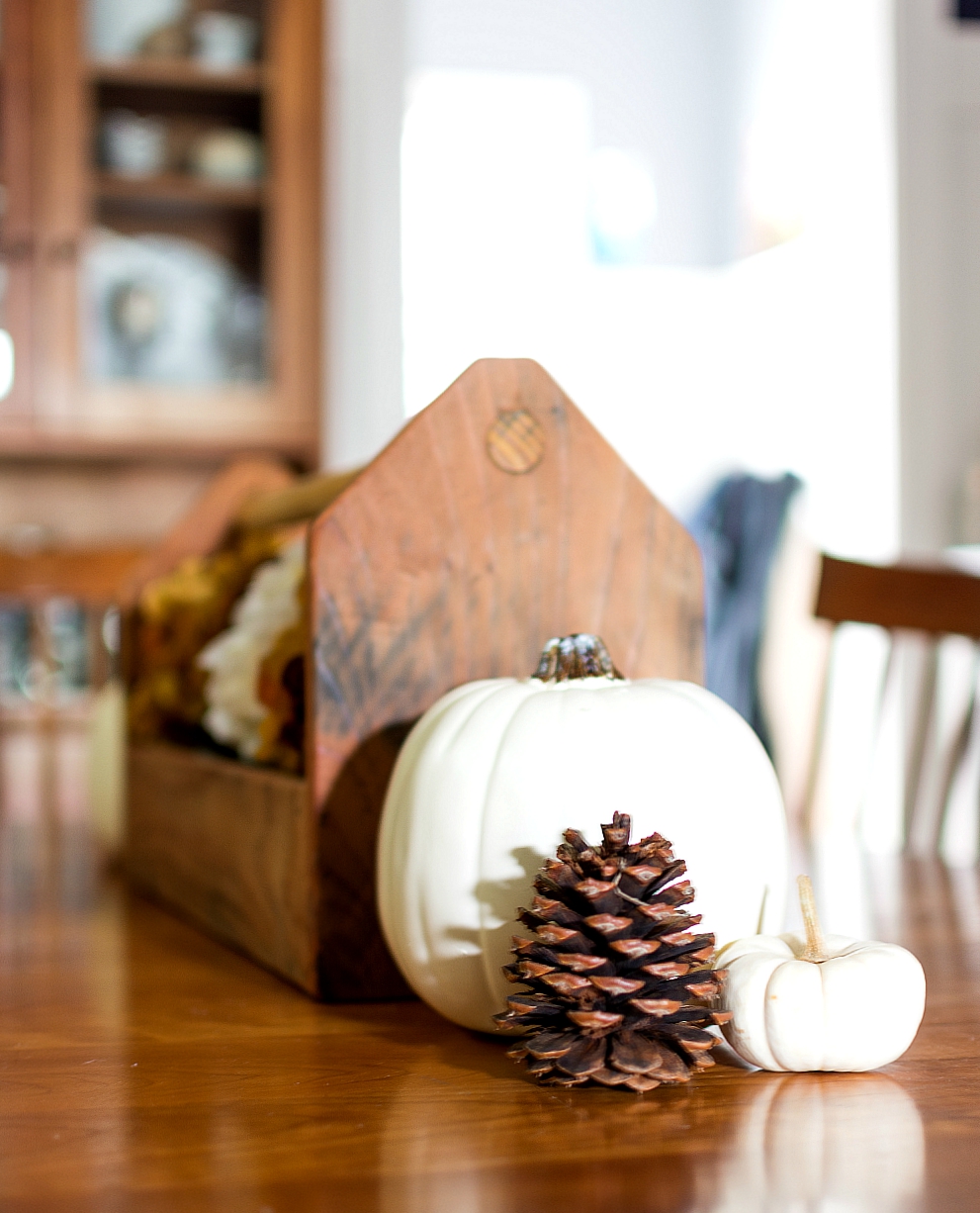 You Might Also Like: