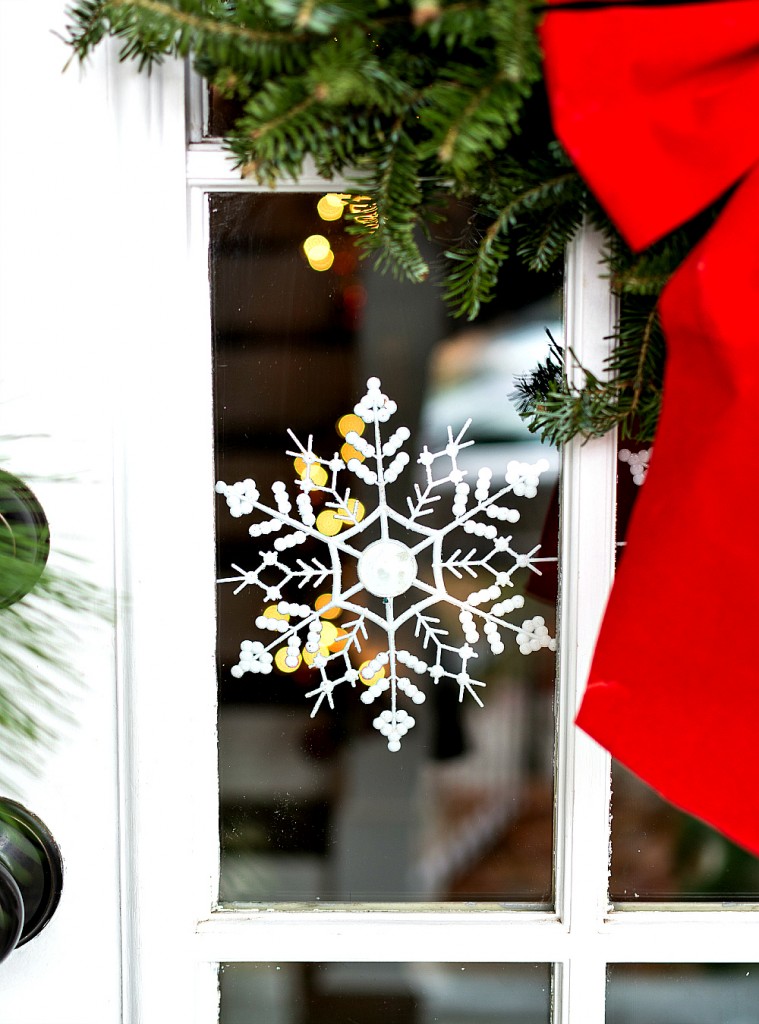 We have not watched a single Christmas show this year.
Not. One. Single. Christmas. Show.
I know, I know, It's terrible. It's horrible. It's downright Scrooge like.
I really have no explanation why. Perhaps it's just timing? Perhaps I've been too wrapped up in Keeping up the Kardashians? Perhaps it's because I got hooked on an Amazon Prime show, Catastrophe? (Though, at just six episodes I binged it in a single Friday night).
But we're not feeling Scrooge like. Not at all. I mean, the decorations are up inside (here and here and here) and have been so for weeks. I've engaged in some serious Christmas crafting (here and here and here and here).
I even decorated the front door …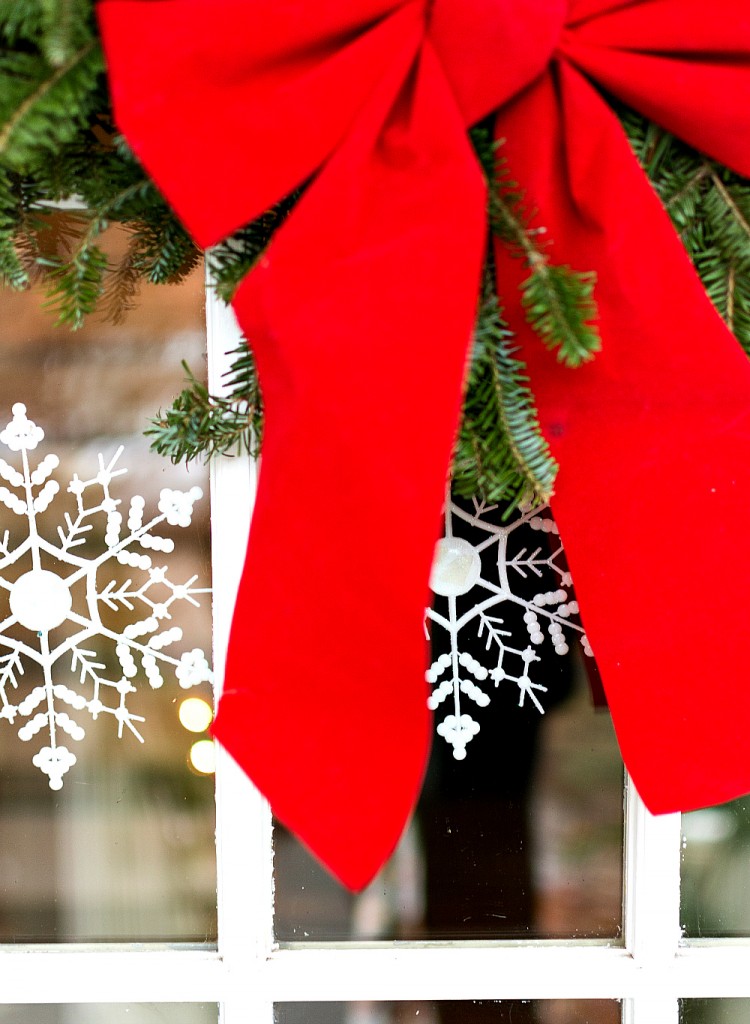 with snowflakes.
So while I don't have any Christmas show recommendations for you this year, I do have door ideas for a Christmas door that is easy, affordable …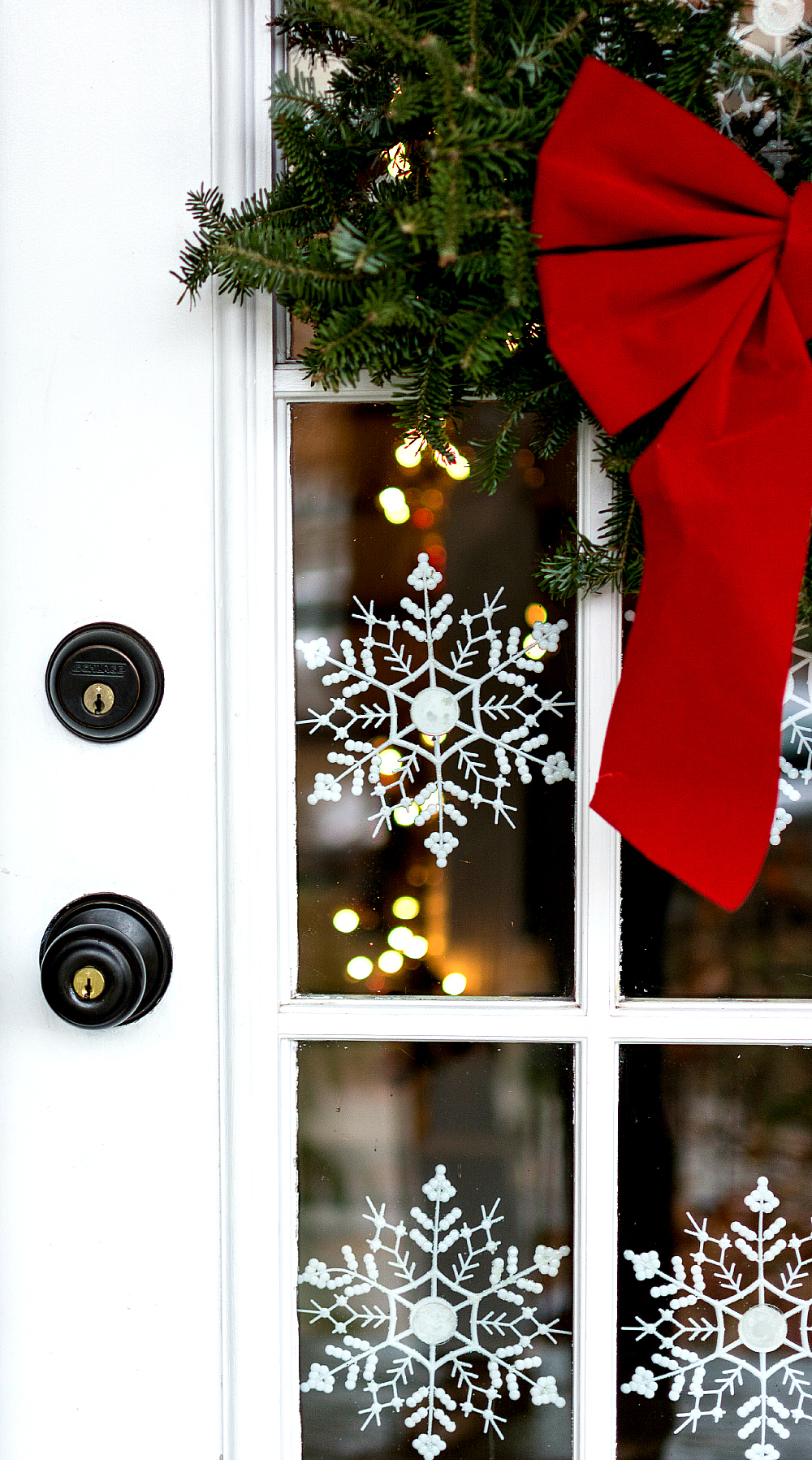 and can even be stretched to last all winter long.
Door Ideas: Christmas Door With Snowflakes DIY
(Don't blink or you might miss the tutorial ;))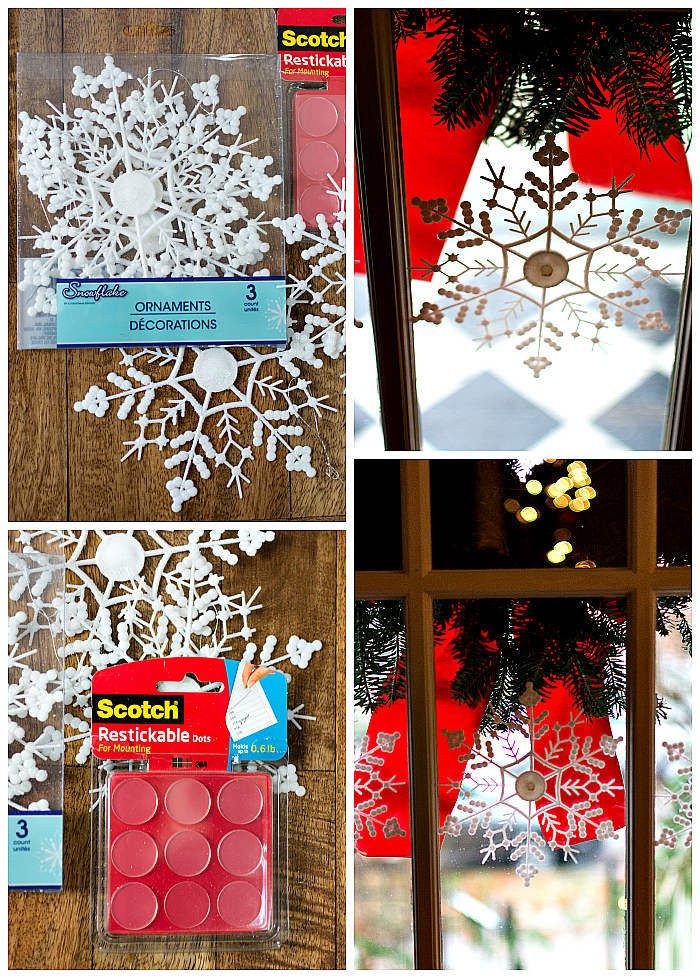 Pick up snowflakes from the dollar store; they come in packs of three | Pick up Scotch's restickable mounting dots at office supplly store (I found mine at Staples & Office Depot) | Add restickable dot to center of snowflake | Stick snowflake to window pain inside of door*
*I've found that some snowflakes insist on propelling themselves off the door. In these instances, I try again with a new dot. And if that doesn't work, I use multi-surface glue to glue the dot to the snowflake. Let dry and then attach to inside window on door.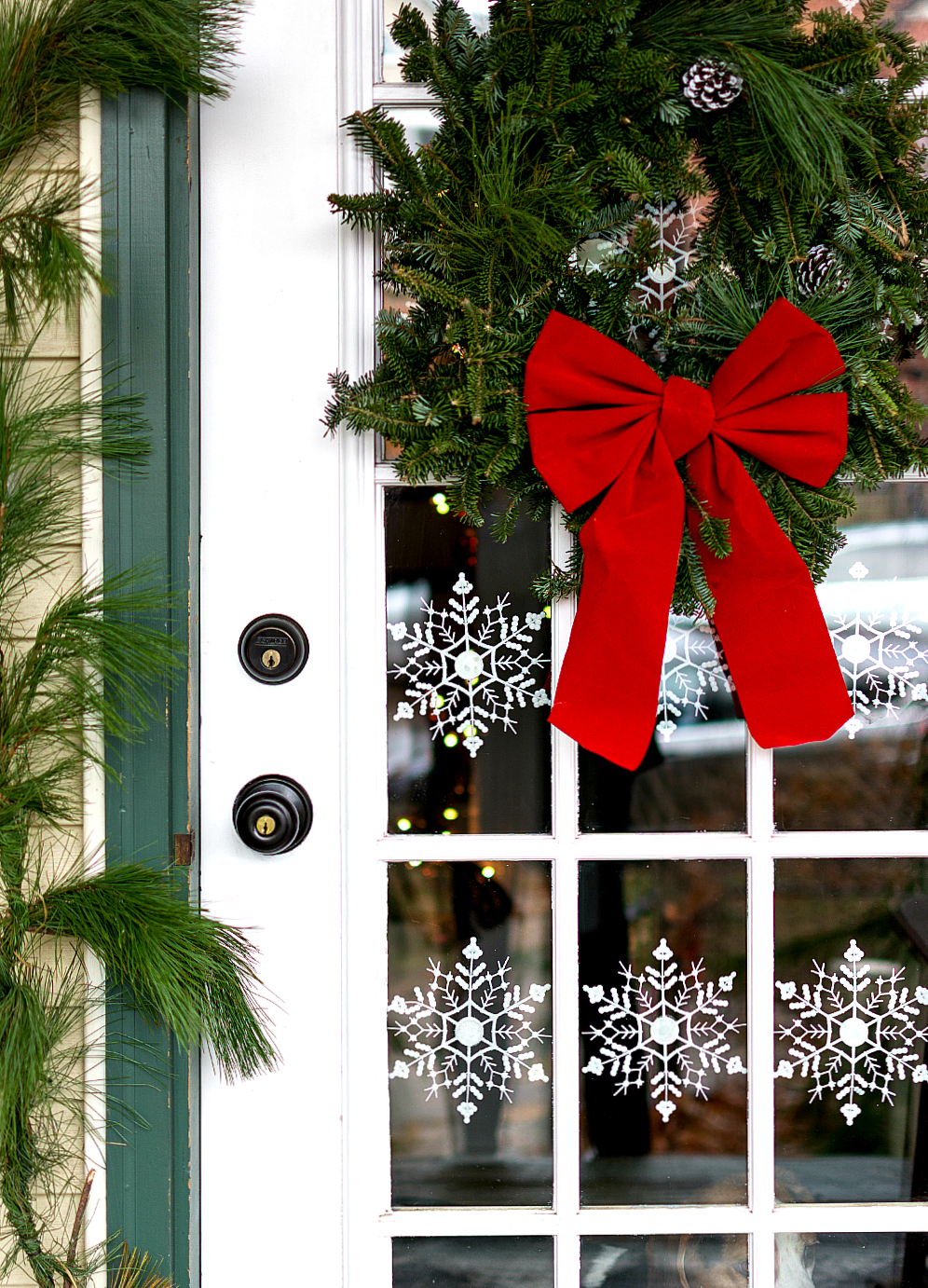 Now I need to find some Christmas shows to binge watch this weekend.
Any recommendations?
🙂
You Might Also Like: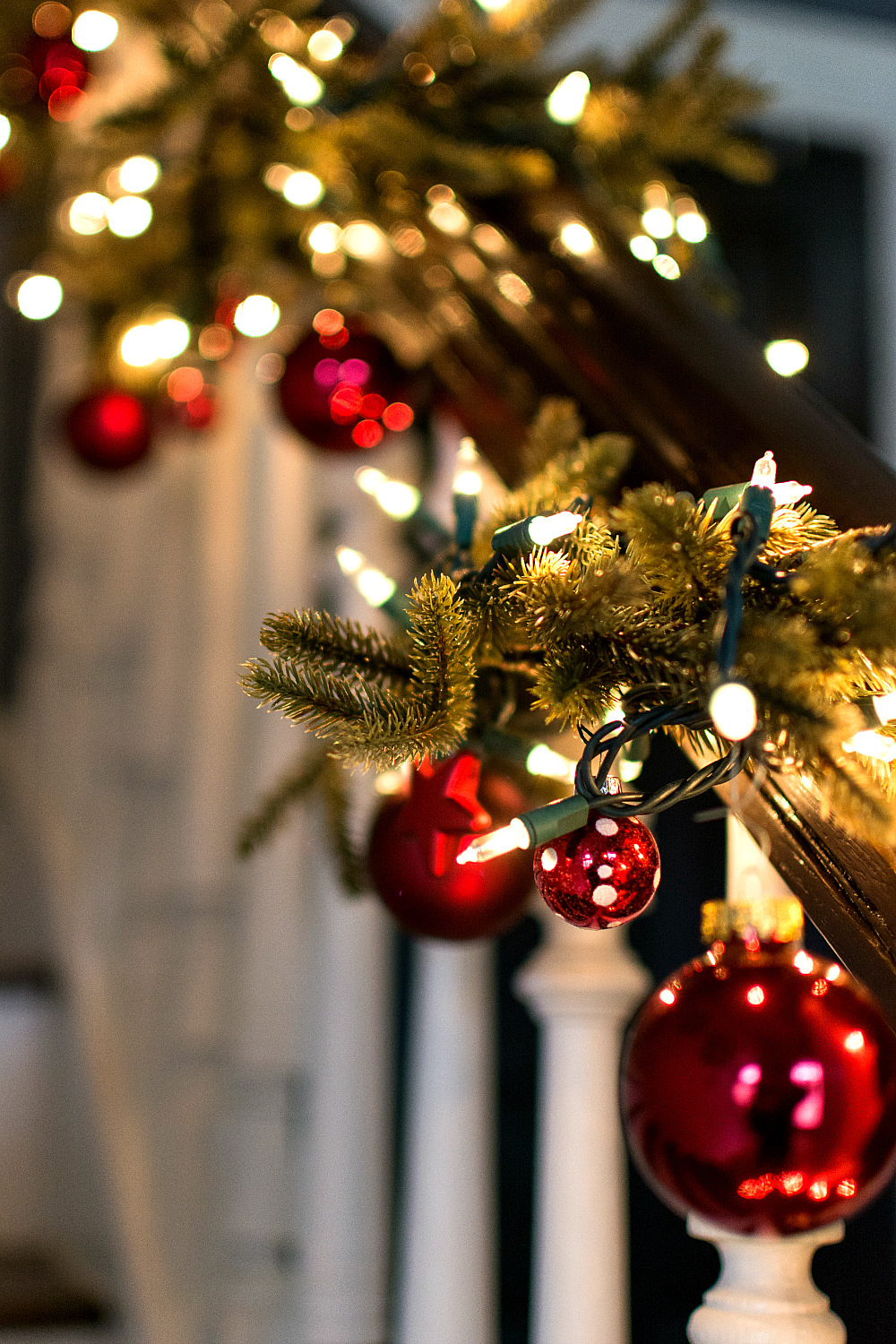 Decorating Garland with Ornaments