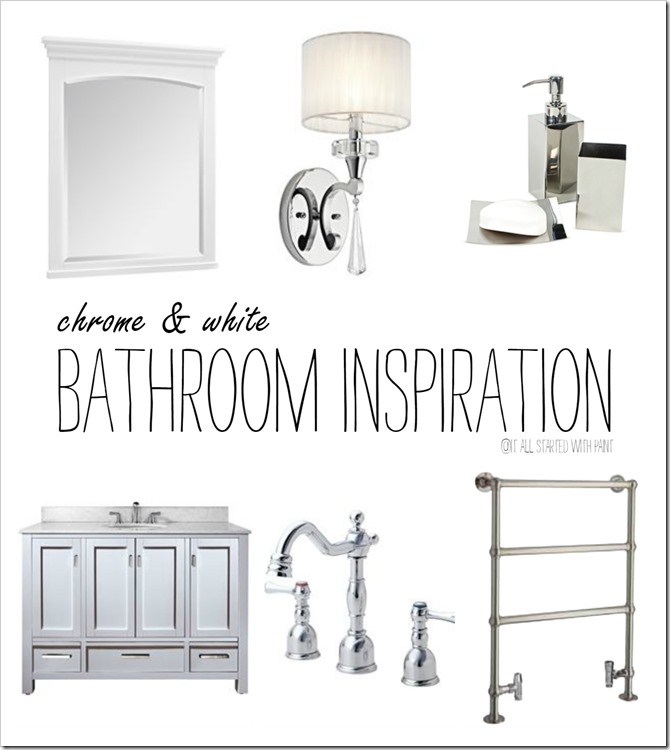 Product Source: Decor Planet
There are spaces in my home that will never make an appearance on this blog.
The basement, for one. Well, the 'old' basement area. And the laundry cave in the 'old' basement. It's a space in our 120-year-old home that truly shows its age.
Then there's the master bathroom. The en suite. Which is neither masterful nor suite-like.
Or sweet, for that matter.
It's small, much like every other room in our home. Charming. Which sounds much more desirable than it really is …
It's one of those bathroom spaces that are split up. Divided. The vanity/sink and mirror are actually in the bedroom. The toilet and shower right next door. Behind a closed door.
Thankfully.
And despite its diminutive size, a full remodel would probably still run me $10,000. Or $15,000. Or $20,000?
Clearly I have no idea.
But that doesn't stop me from dreaming of a remodel. A big one. A gut one.
And my biggest challenge would be choosing between a white and chrome themed space …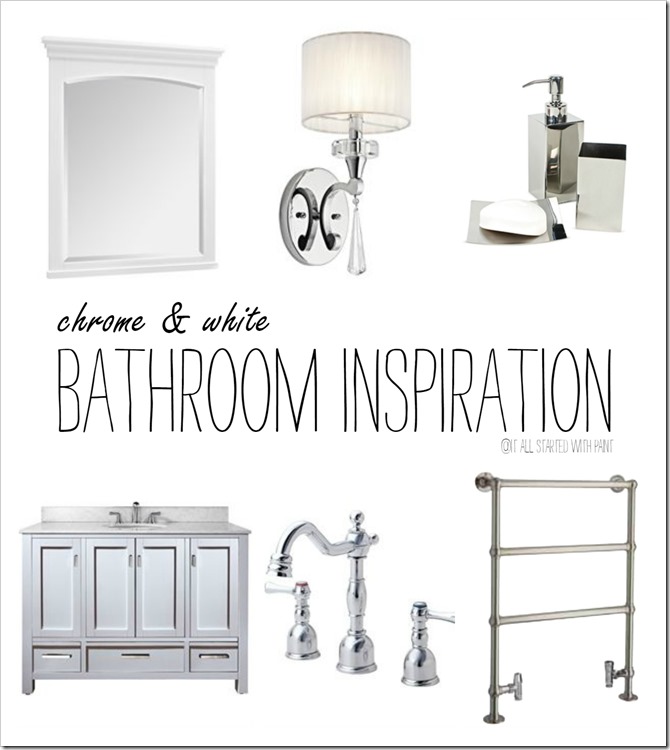 Product Source: Decor Planet
or a gold, glam themed space …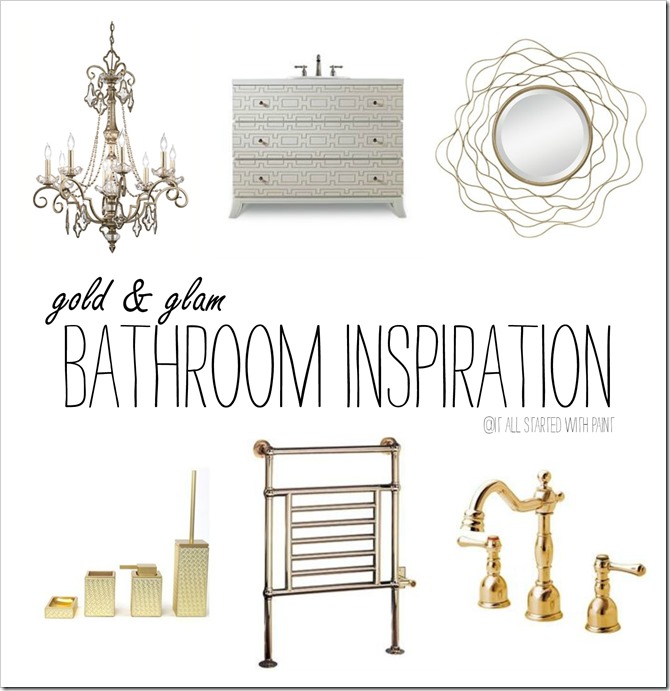 Product Source: Decor Planet
But in either case, a towel warmer would be a must. A deal breaker. Especially after the brutal winter we've been experiencing in Chicago!
Linda
P.S. You can find all of the amazing bathroom remodeling products and ideas in today's post at Decor Planet.  And if you're in the market to remodel your kitchen, Decor Planet can help you out there too …
P.P.S. If you're wondering if remodeling your bathroom is worth the cost, Decor Planet can help you out with tips on how to get the best return on your investment. ROI for you financial folks. Just click here …
You can also find … and follow … Decor Planet on Facebook, Pinterest, Twitter and Instagram
This is a sponsored post written by me on behalf of  Decor Planet. However, any opinions about their products and website and ROI tips and advice and my charming bathroom remodeling woes are 100% my own.