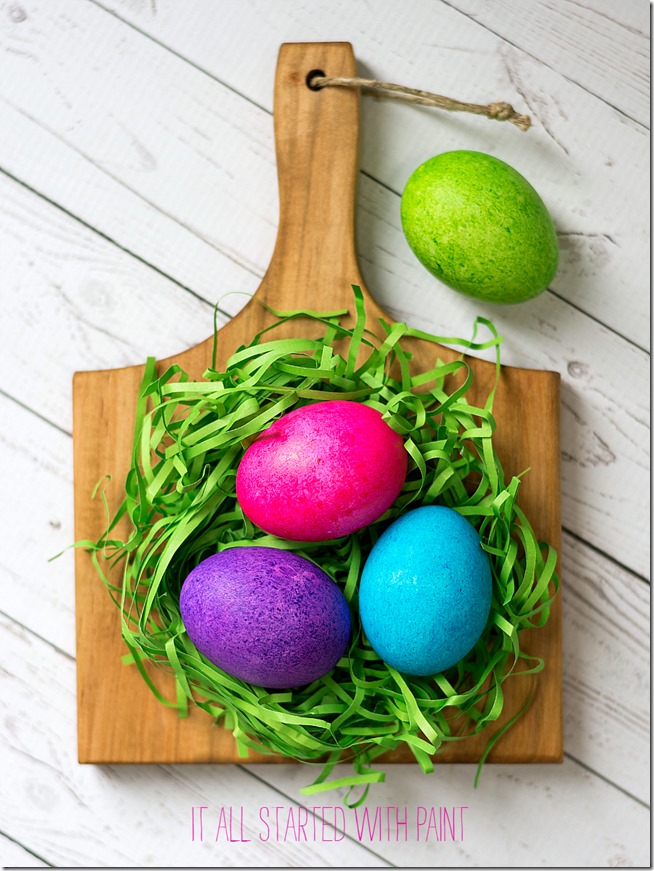 You know how you never want to be the first one to arrive at a party …
especially when you only know the hosts casually …
because it can only lead to awkward moments. Forced conversations. Repeated glances to the front door. Ears primed (and praying) for the sound of a knock. Or the doorbell …
I much prefer to be fashionably late.
And I was going to fall back on the fashionably late idea as the reason why my how to dye Easter eggs with rice craft idea has arrived just days before Easter. But truth be told, this Easter craft idea isn't just fashionably late.
This Easter craft idea has arrived after all the guests are gone, and the kitchen is cleaned up, and the lights are out, and the hosts are tucked comfortable in bed. And yet, this Easter craft idea is at the front door. Ring ring ringing the bell. And bang bang banging on the door …
Hey, open up! I have some freshly colored Easter eggs for you. And I made them using rice and food coloring. And I need to show you how I did it!
Because when I saw this idea of dyeing eggs using rice and food coloring, I had to try it.
Pronto.
And I was so excited about how easy it was … and how amazing they turned out … I knew I had to share it with you all.
Pronto!
And the best part? There's a pretty good chance you have all the "ingredients" needed in your pantry. And cupboard.
How To Dye Easter Eggs with Rice & Food Coloring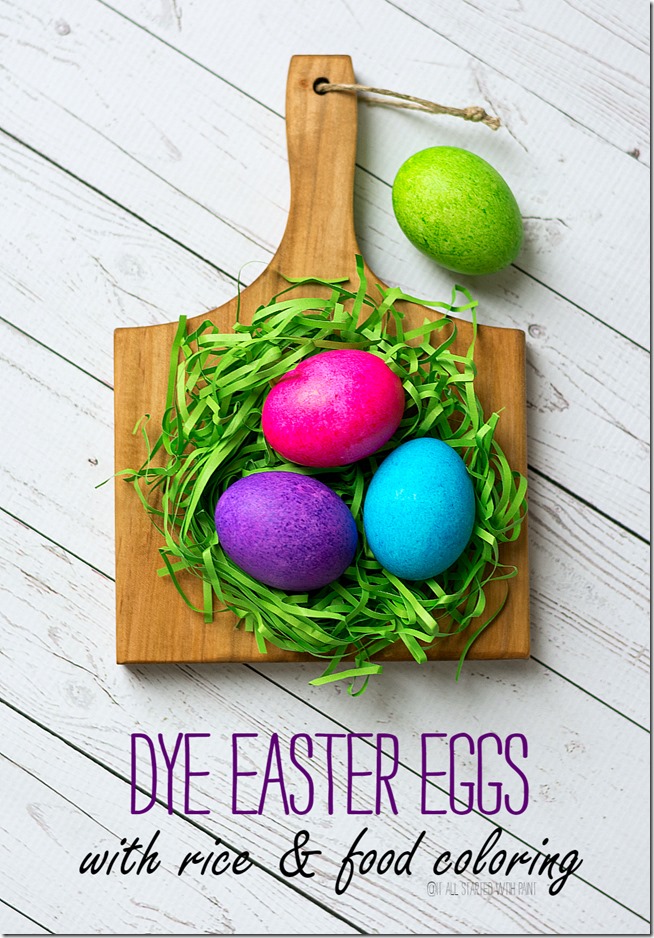 Ingredients
Tupperware Bowls
Long Grain Rice
Food Coloring*
Hard Boiled Eggs
*I used Duff gels, but any food coloring will work (affiliate link)
Directions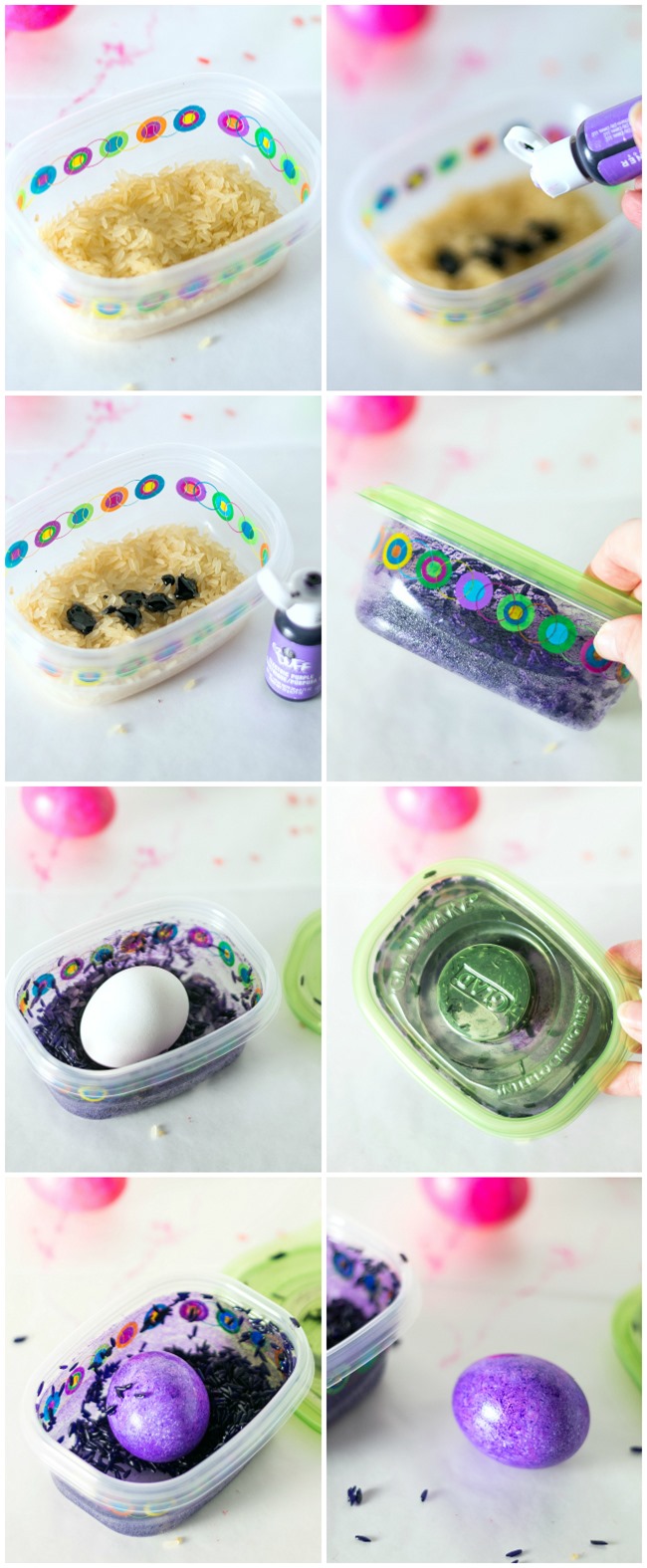 1. Measure 1/4 cup of rice and pour into Tupperware bowl.
2. Add 5-6 generous drops of food coloring to rice.
3. Put lid on and shake to mix thoroughly.
4. Add egg to bowl.
5. Cover and shake.
6. Remove egg and let dry.
7. Repeat with next egg.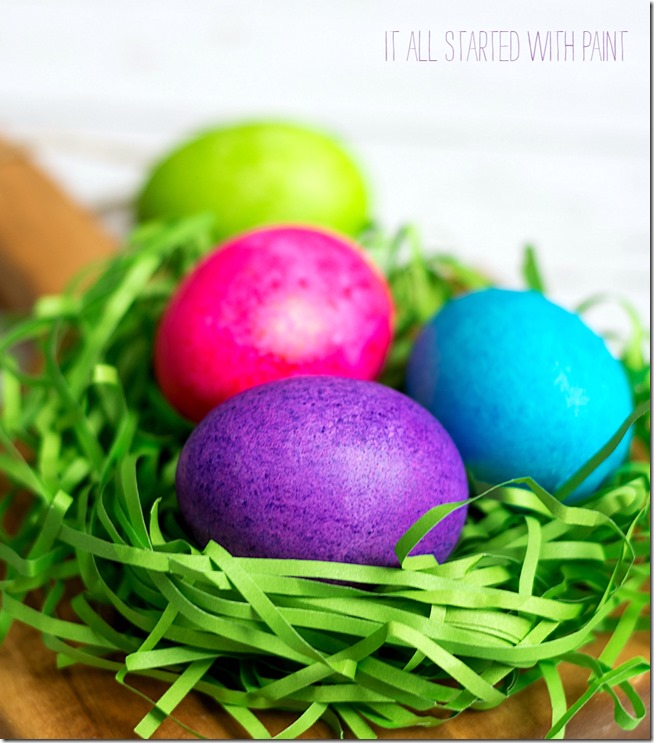 That's it! You're done!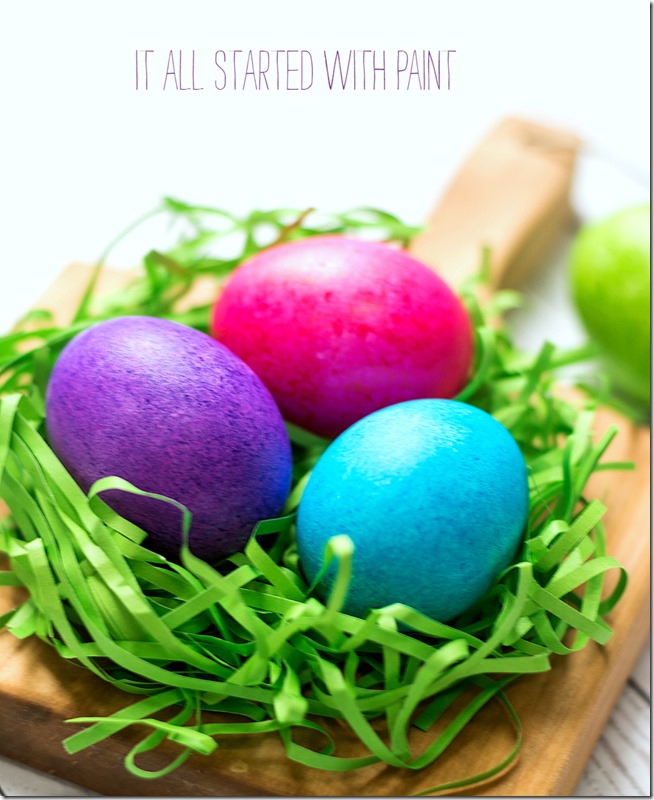 And while I may be more than just a little fashionably late to this year's Easter craft party …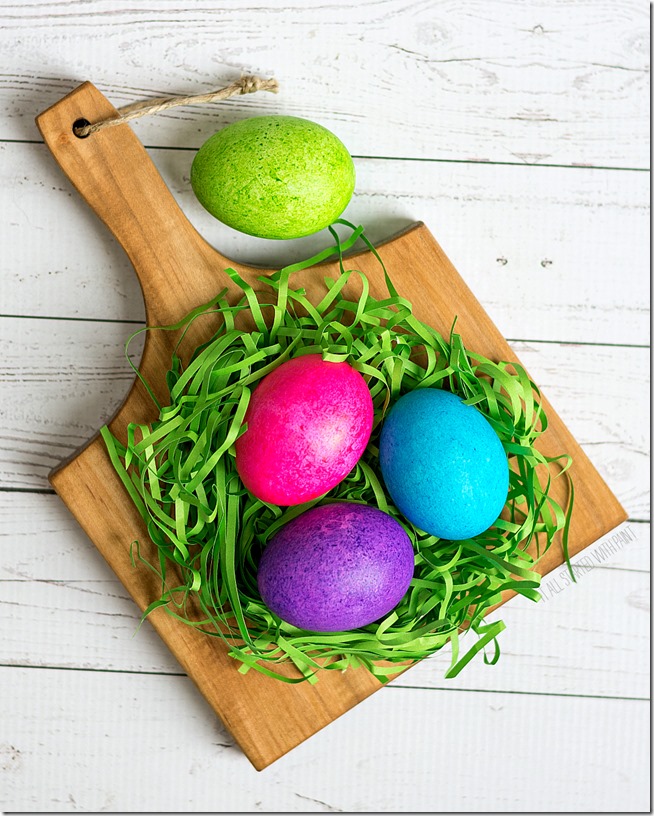 … I think I showed up with a pretty cool hostess gift!
🙂
Linda

You Might Also Like: