Easy Fall Wreath DIY – Rustic Fall Wreath with Pumpkins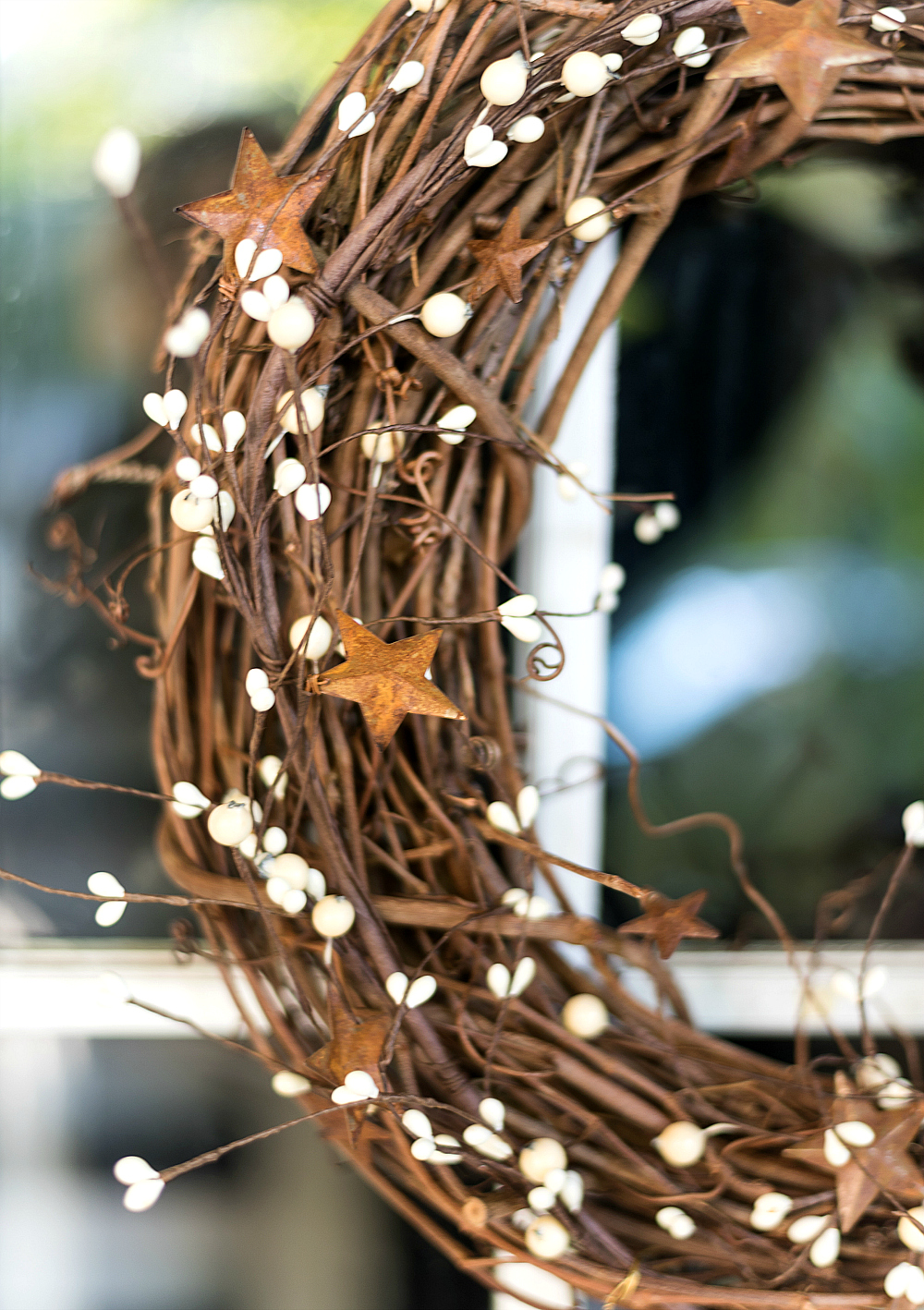 Sometimes the words come easily …
quickly …
so fast and furious that I can't write and/or type fast enough to keep up.
And when I do write them down, I can barely make heads or tails of my own rapid-speed-scribbled-handwriting. 🙂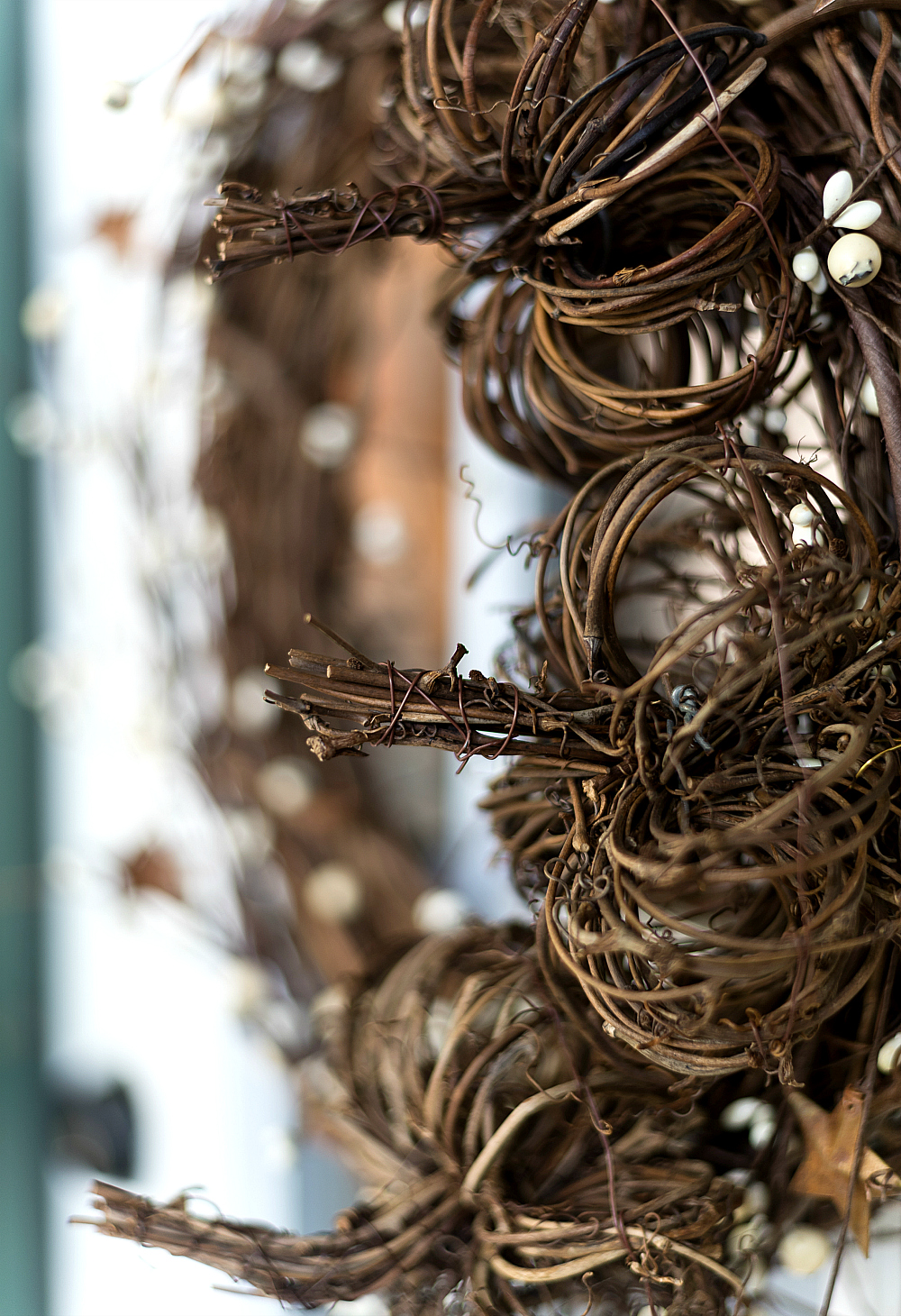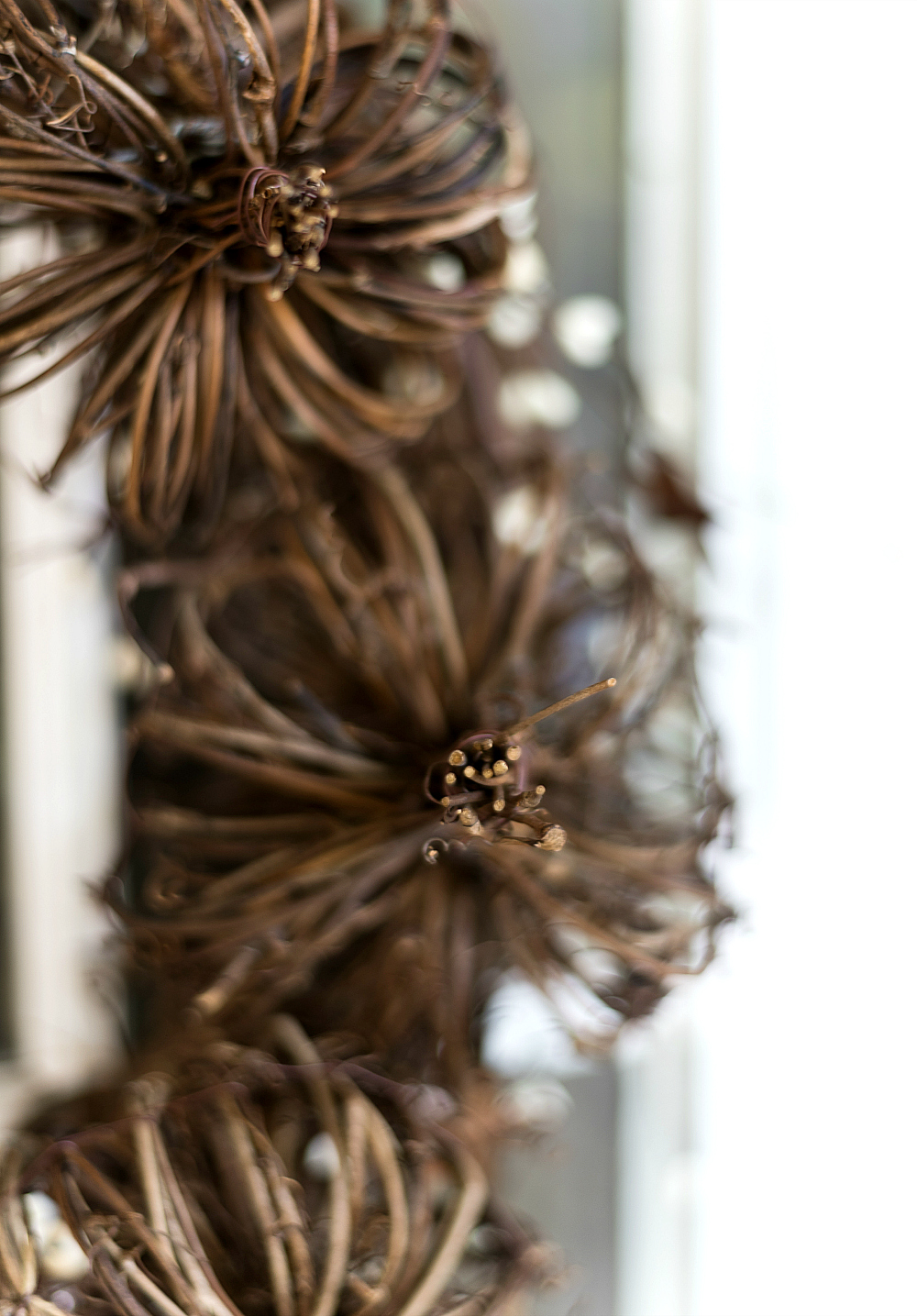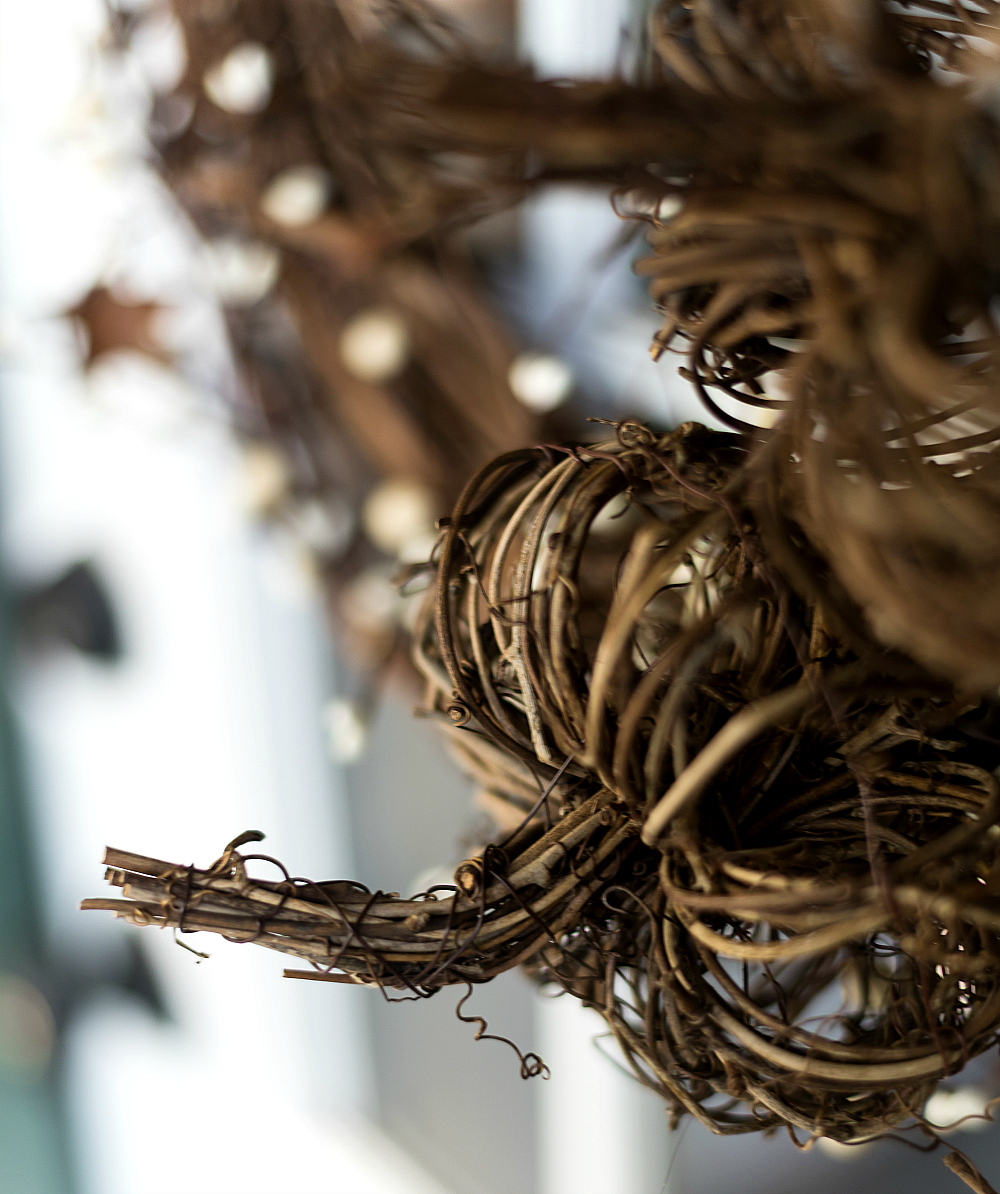 Other times?
Not so much.
Just nothing. A blank page. A blank screen.
A blank mind.
There's nothing worse than staring at a blinking, blinking, blinking cursor that's just waiting, waiting, waiting …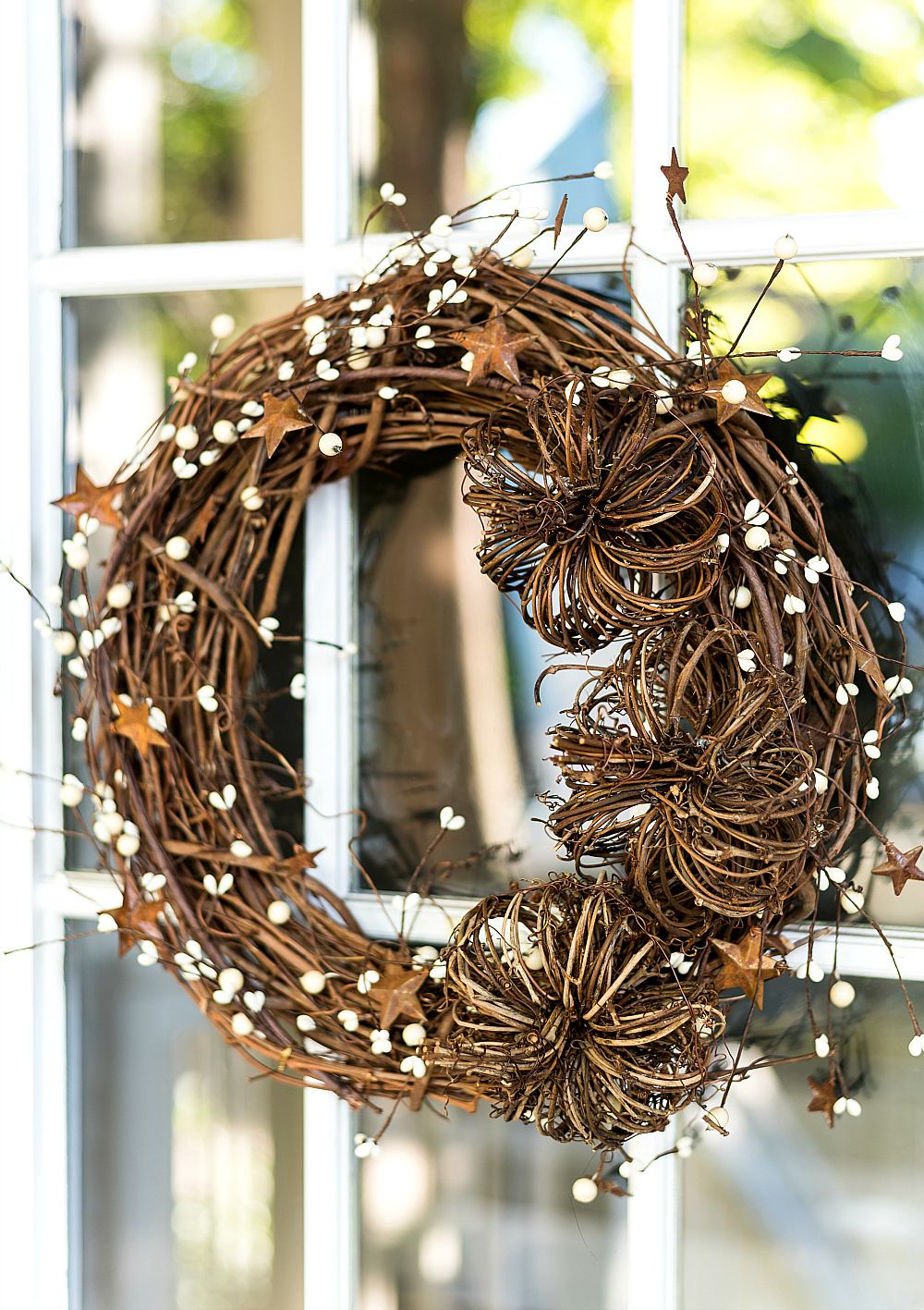 This writer's block phenomenon becomes even more frustrating when a project is done. Photographed. Edited. And just waiting, waiting, waiting to go from the "Blog 2017" picture folder to a real, live blog post.
But when words elude me? The project languishes in the "Blog 2017" picture folder.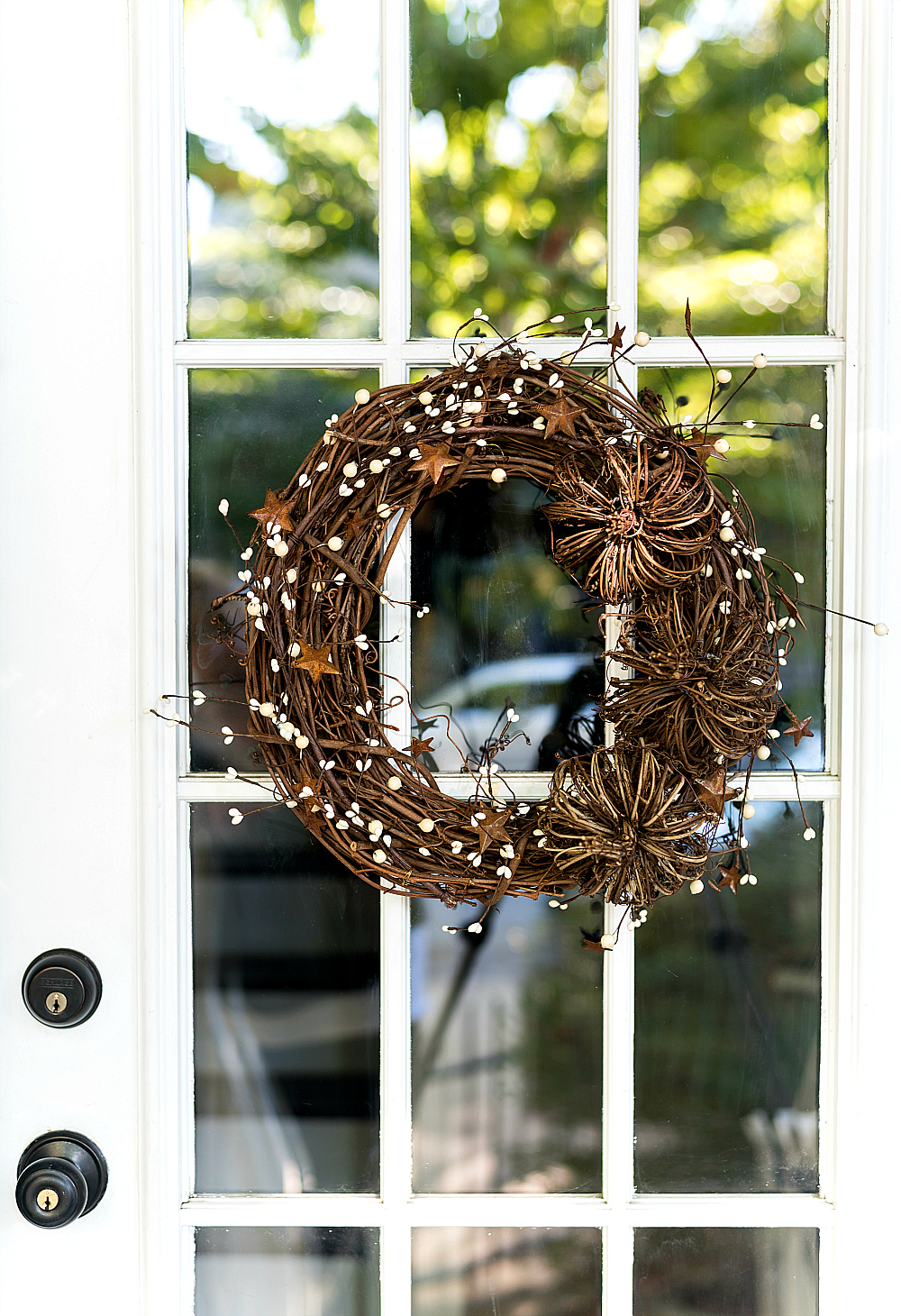 I want every post to be witty. Or wise. Or, at the very least, a moderately interesting read.
I don't want to resort to the obvious. The "Hey hey there" opening. The "I love fall blah blah blah" opening to a fall project because that's not what you signed up for.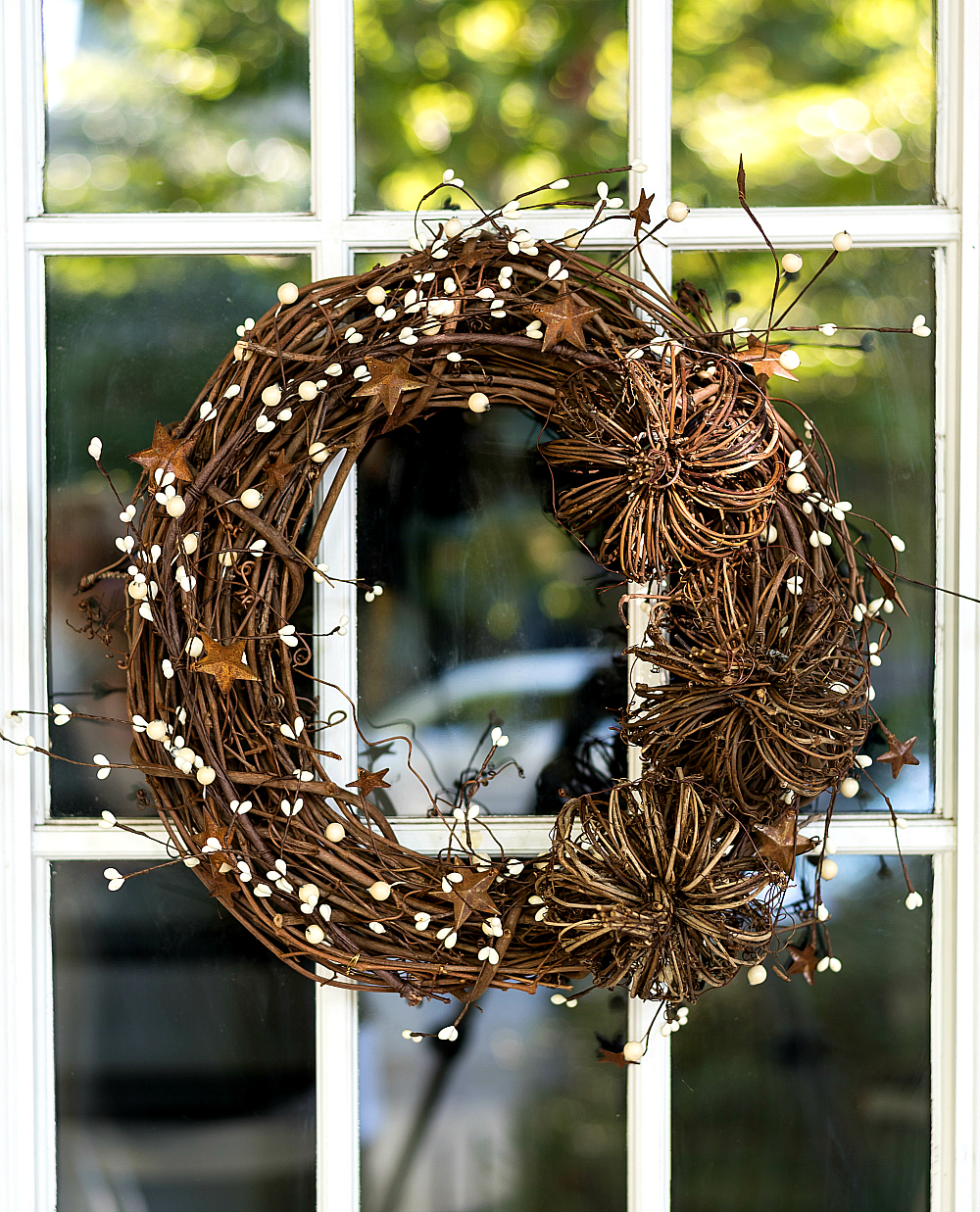 I'll be honest. I've been struggling for wise and witty words this year. This upside-down year full of daily shock and horror and outrage.
But I'll try. I'll dig deep. I'll remember that we really are good and caring people deep down.
Right?
Because, honestly, I've lost a little faith in humanity.
Okay. That's deep enough. This is a craft blog after all.
So here goes. Hey, hey there! I just love fall blah blah blah and you're just going to love this super duper easy fall wreath diy project …
😉
Easy Fall Wreath DIY
Materials*
Decorative Grapevine Garland (found mine at JoAnn Fabric & Craft Store)
Grapevine Pumpkins (found mine at JoAnn Fabric & Craft Store but here are some on Amazon)
*some affiliate links included.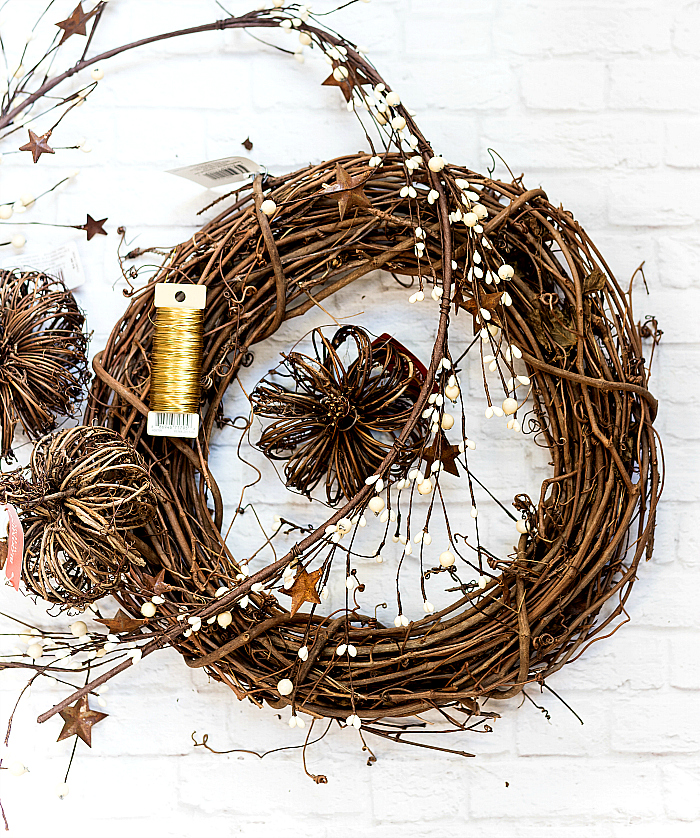 Step 1: Attach decorating garland to front of wreath. Use gold floral wire to attach.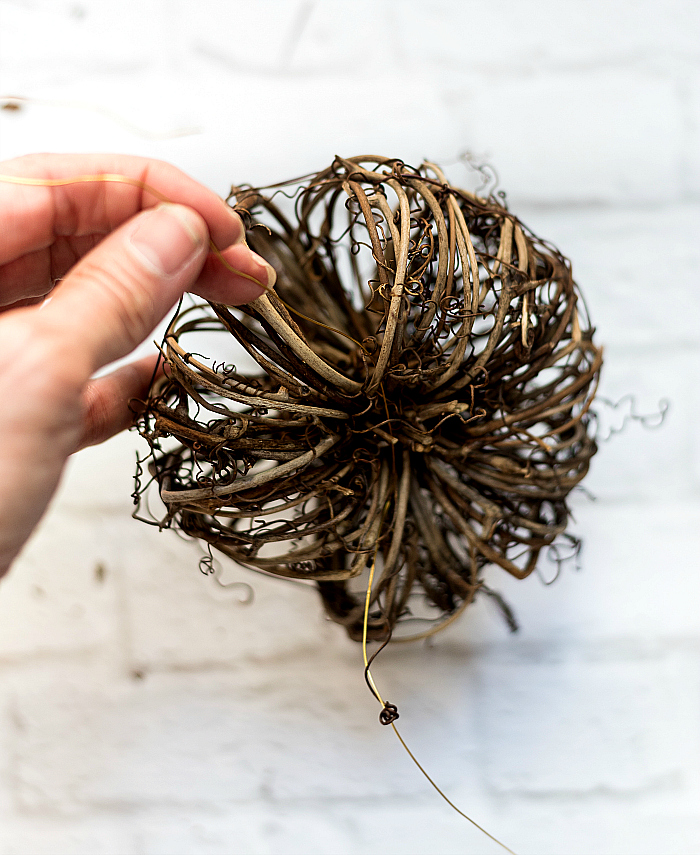 Step 2: Thread piece of gold floral wire through bottom of pumpkin.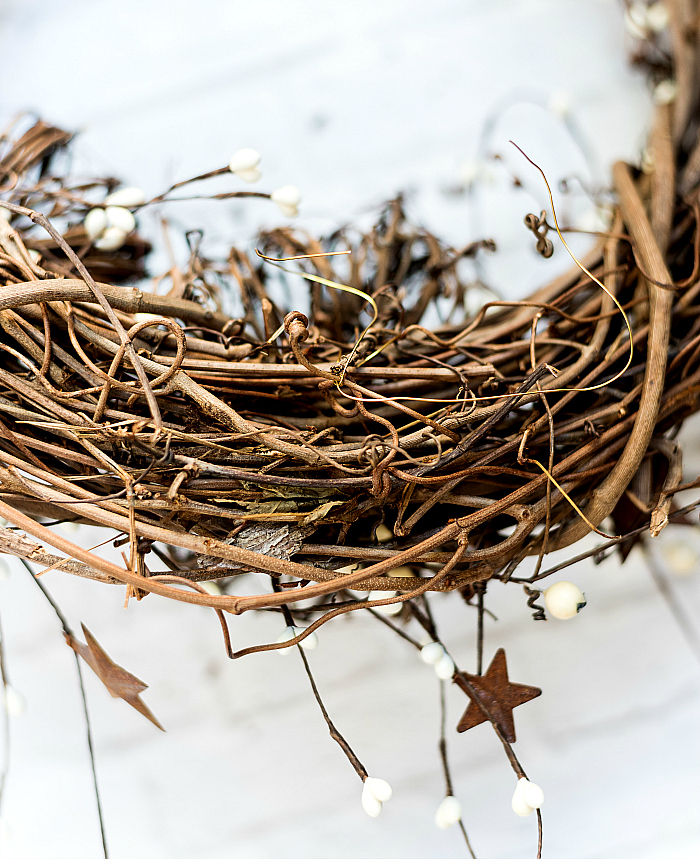 Step 4: And then thread the gold floral wire attached to twig pumpkin through the wreath form.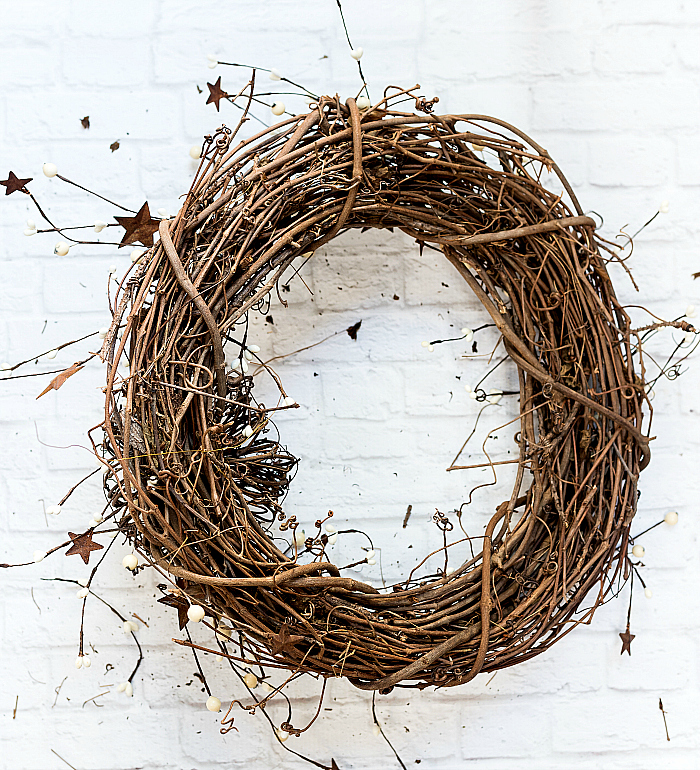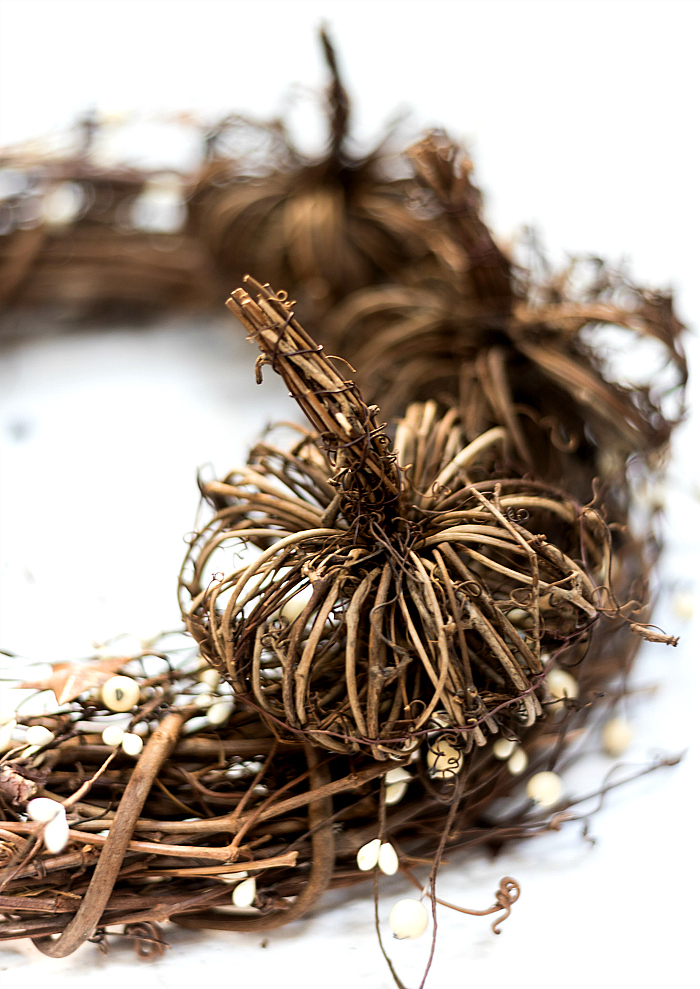 Step 5: Repeat for all three twig pumpkins.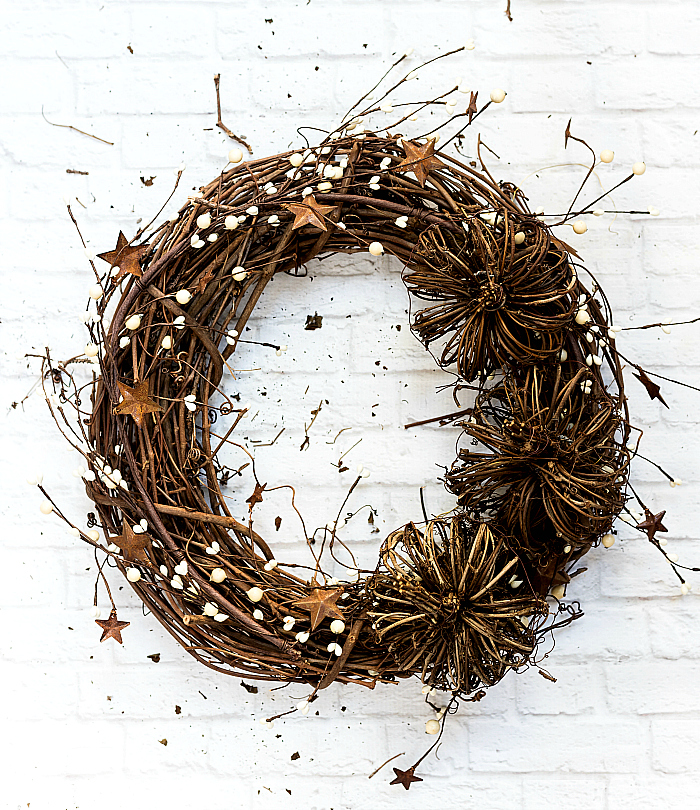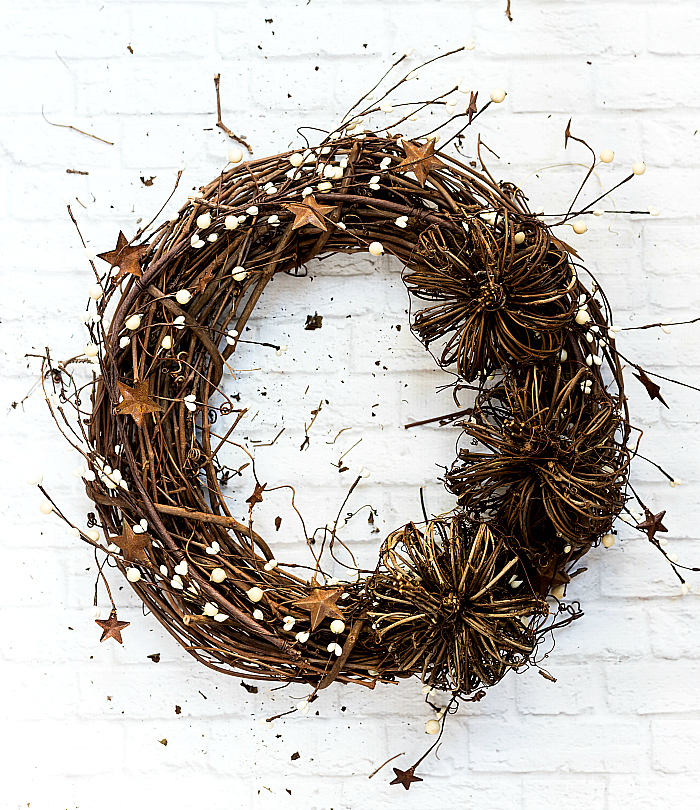 And that's it.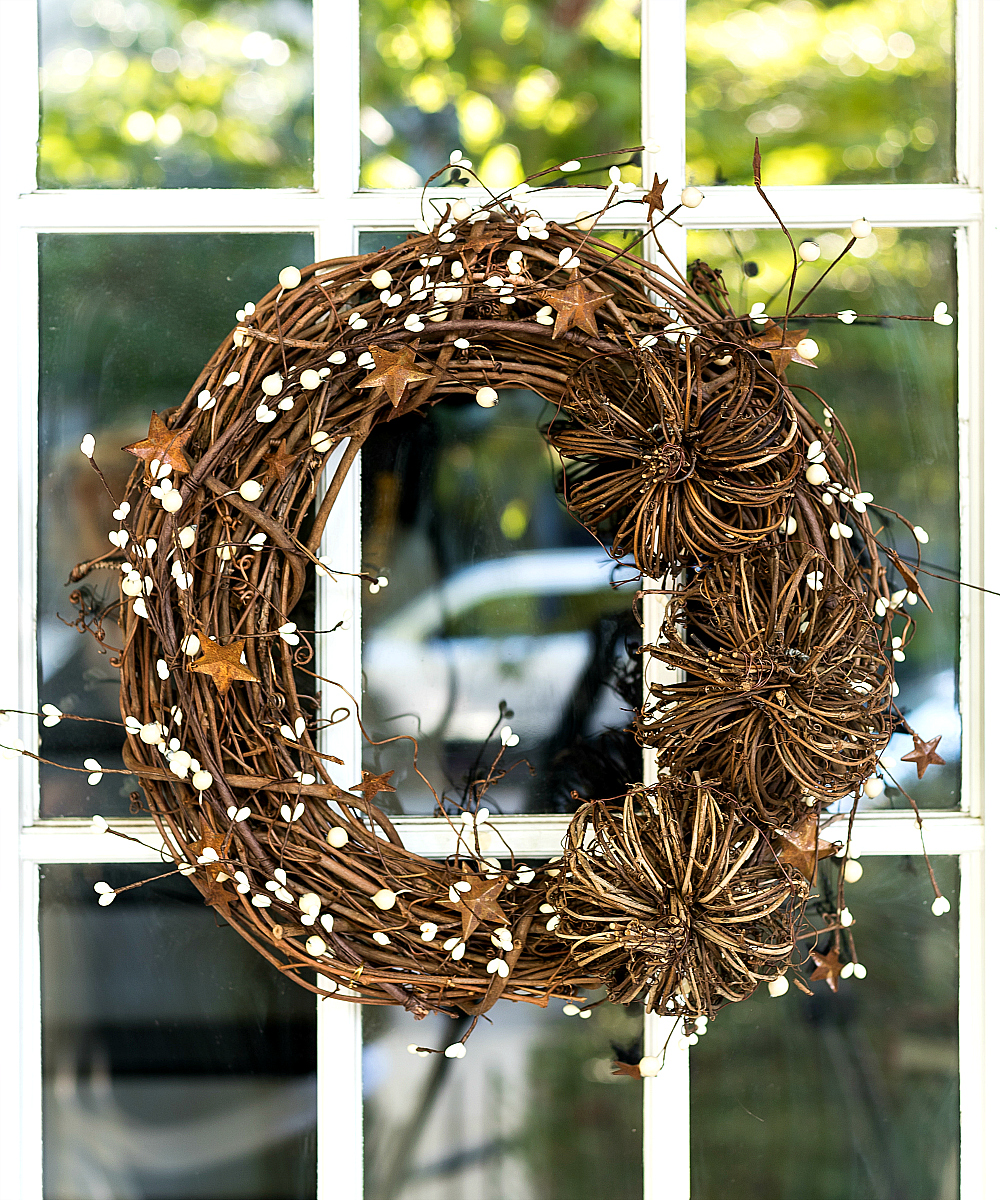 A tutorial that used only a few words.
Stay safe, my friends!
Pin It!

You Might Also Like: