Epsom Salt mason Jar Snow Votives – Christmas Mason Jar.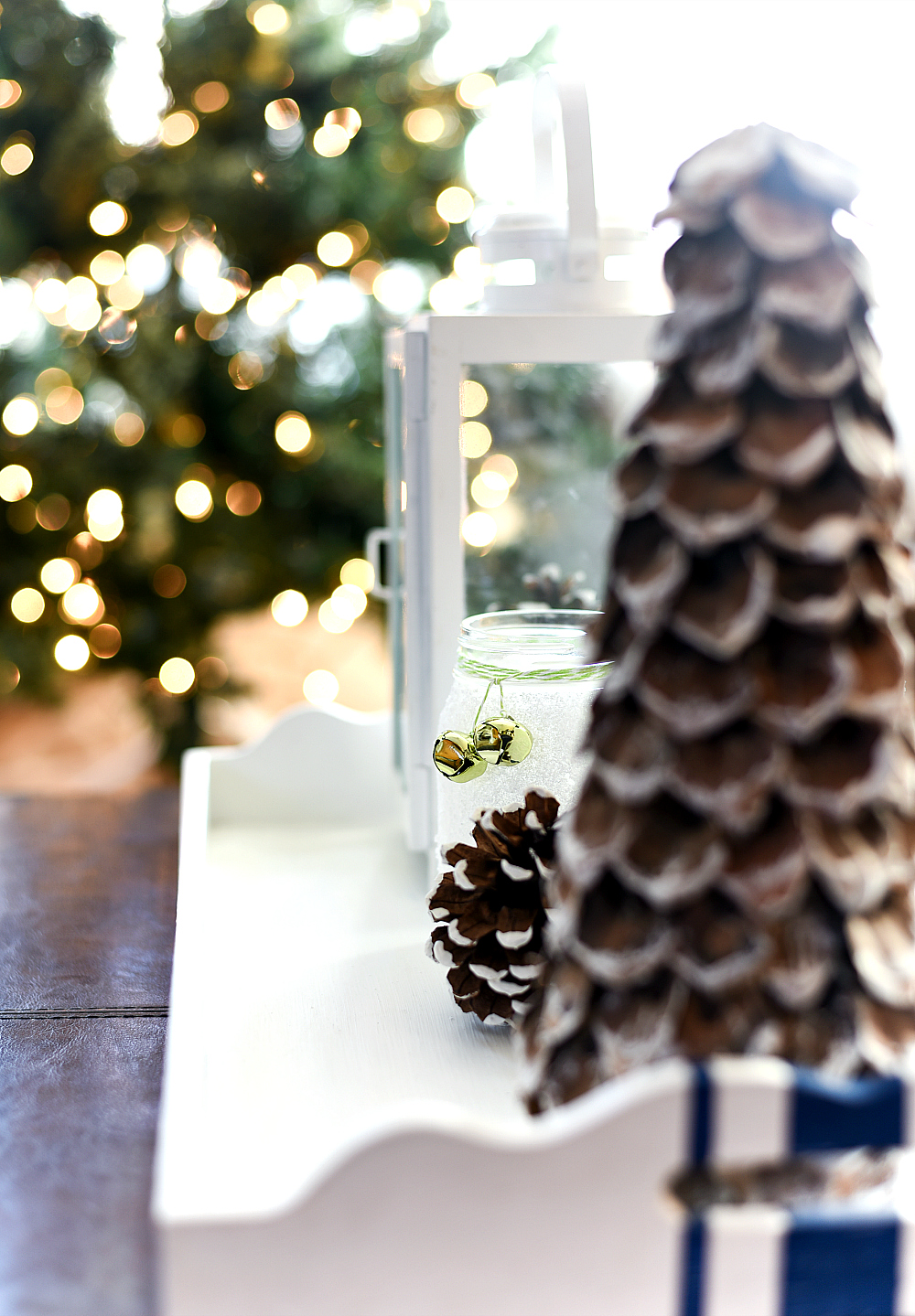 I've been having cheesy Hallmark/Lifetime/Netflix Christmas-movie-filled days this month.
It started innocently enough. As a backdrop as I decorated the house …
you know, to keep my holiday spirits up as I wish and hope and pray for snow.
And now? Well, now it's devolved into something much more … um … sinister?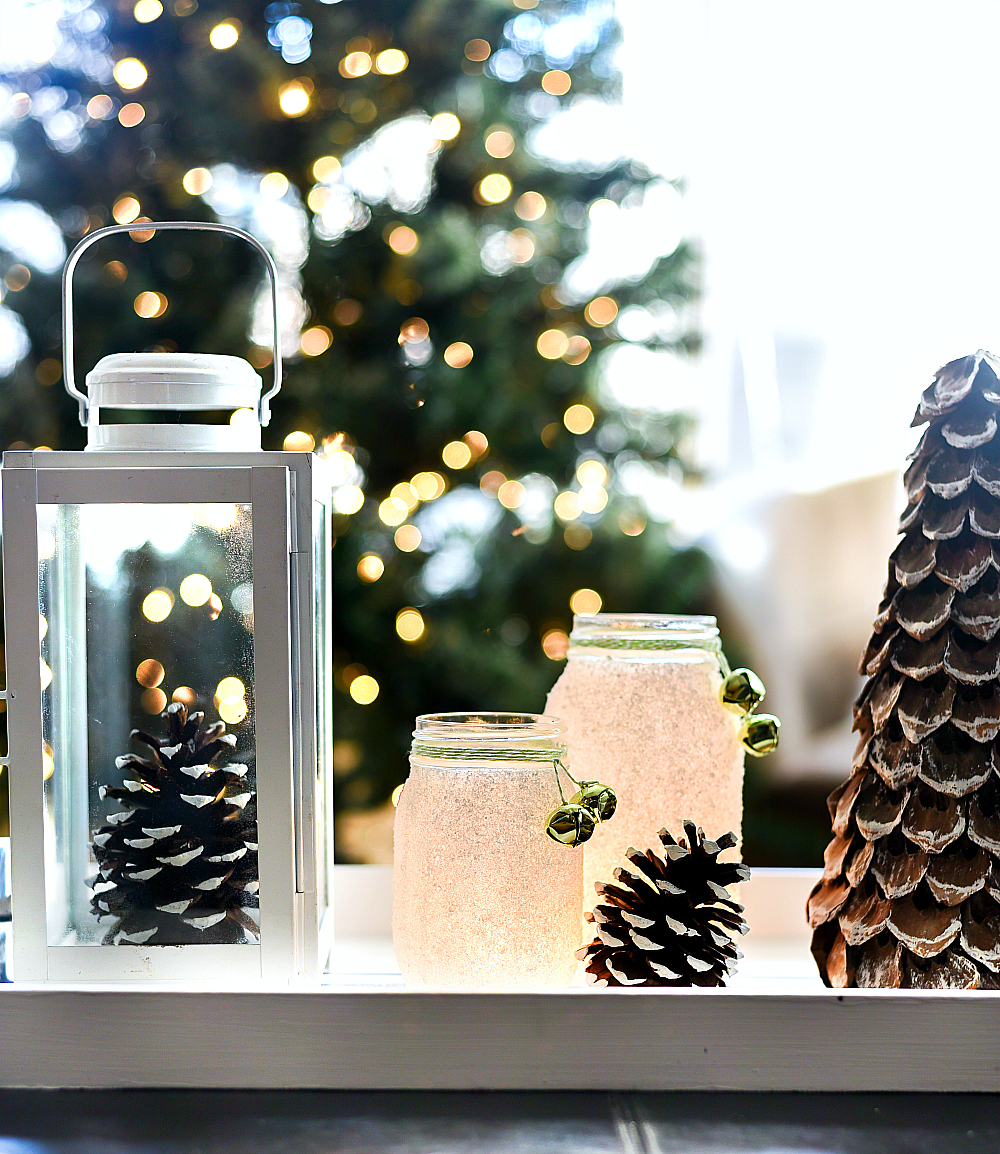 I must admit that, as the Hallmark/Lifetime/Netflix Christmas-movie-filled days stacked up, I started to take a small bit of pleasure in watching my teen daughter squirm with discomfort as the cheese factor is turned up.
Like during the awkward kisses.
And (bonus points) when the lead male actor serenades the lead female actor.
And, yes, that happened. And, yes, my daughter fled the room in horror. 😉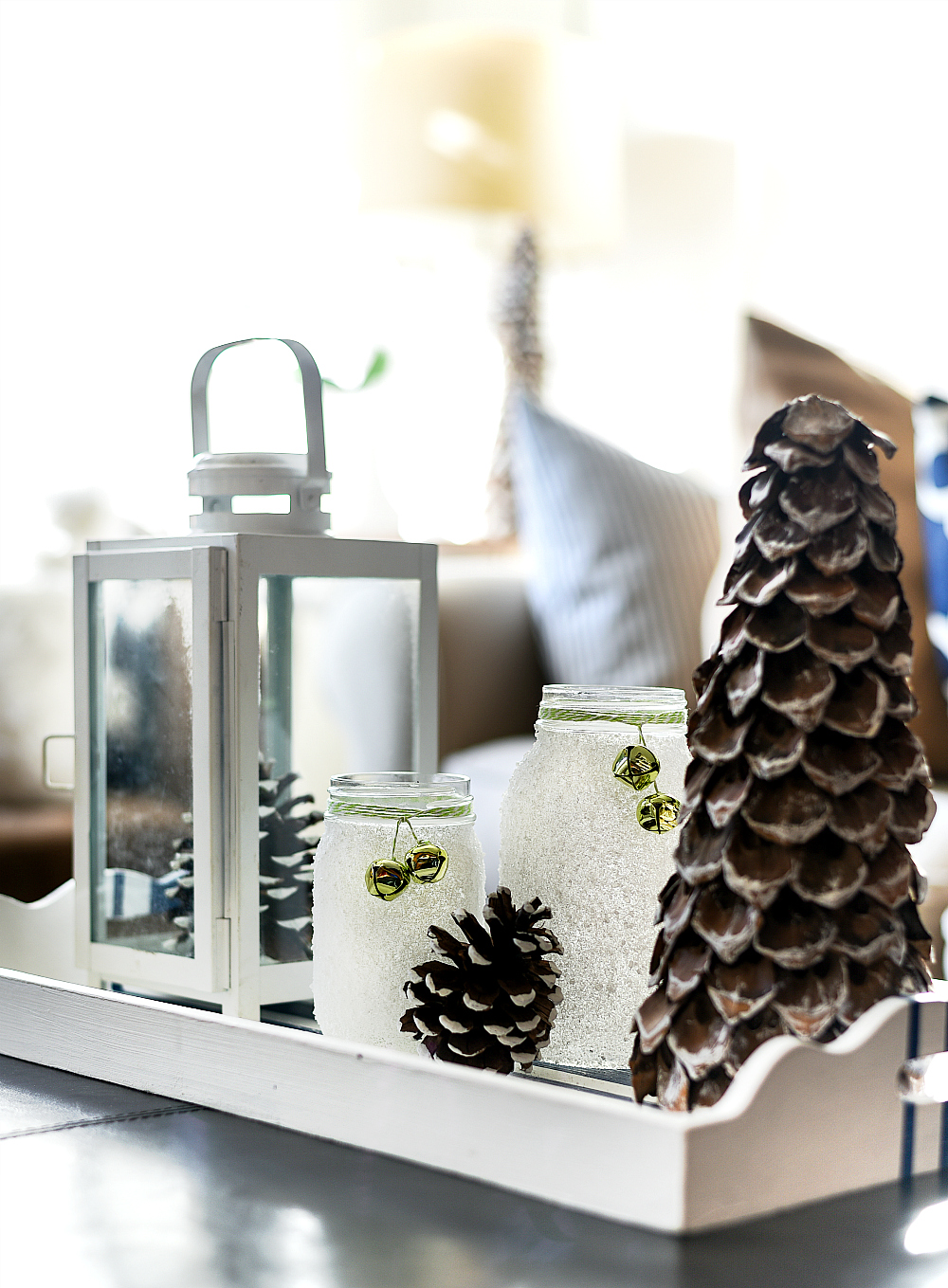 Honestly, it all started out as a silly experiment. Just background noise …
but now?
Now it's become a 'thing.' My thing. MY. THING. Ack!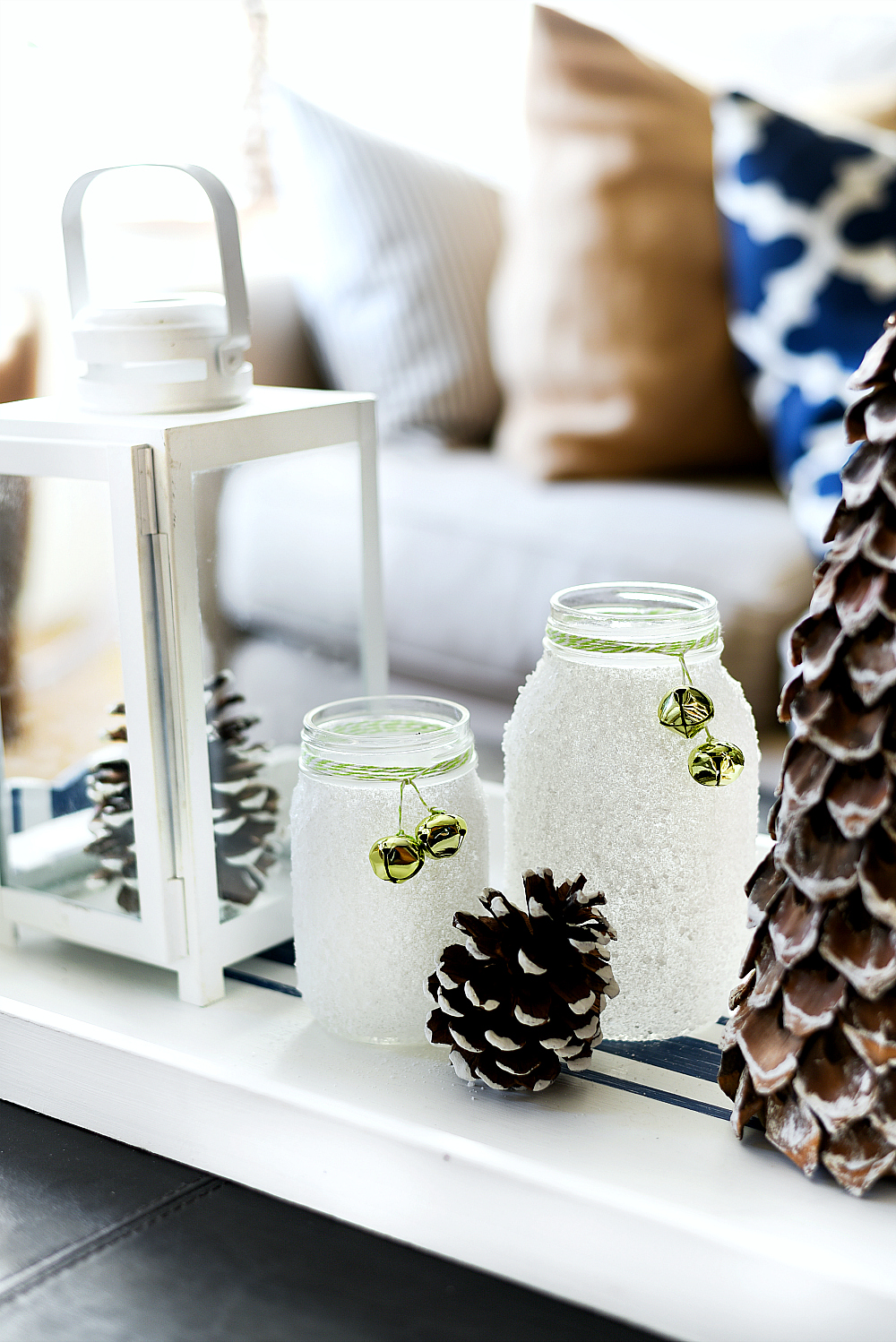 And now I'm not sure what I'll do with myself once the 25 days of Christmas TV movies ends!
🙂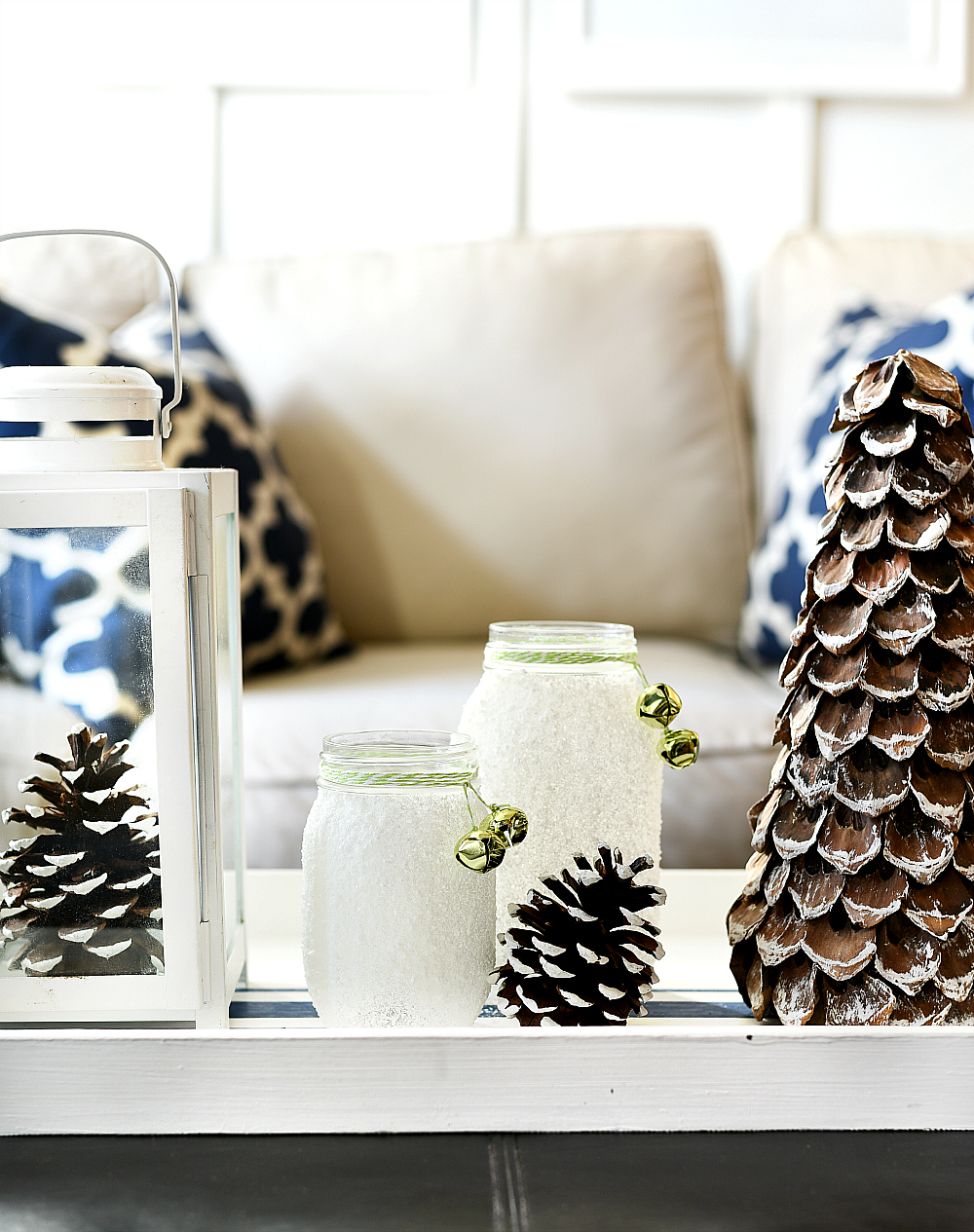 How To Make Epsom Salt Mason Jar Snow Votives
Materials*
Regular Mouth Quart Mason Jars
Foam Brush
Jingle Bells & Baker's Twine (Optional)
*includes affiliate links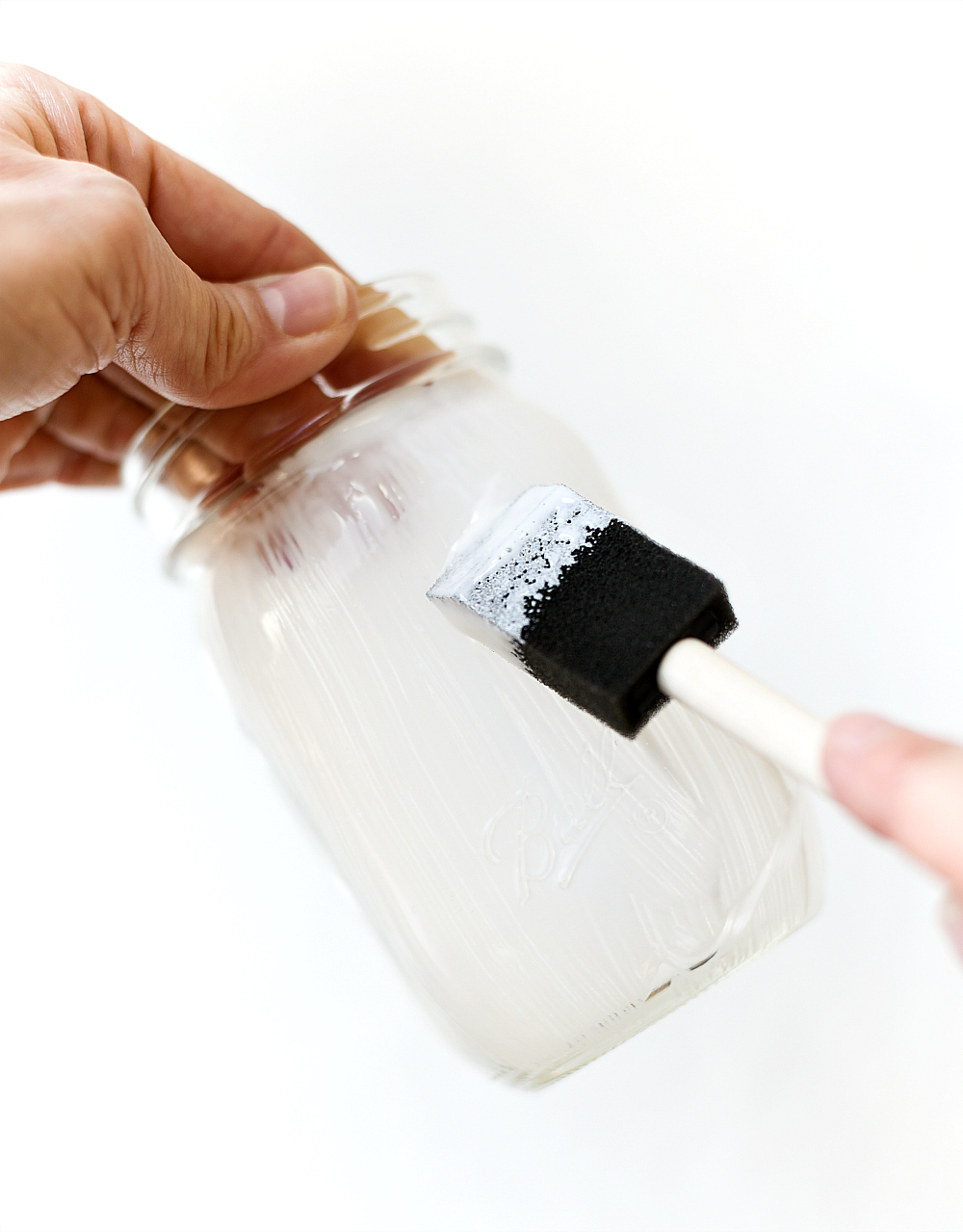 Start with a coat of Mod Podge.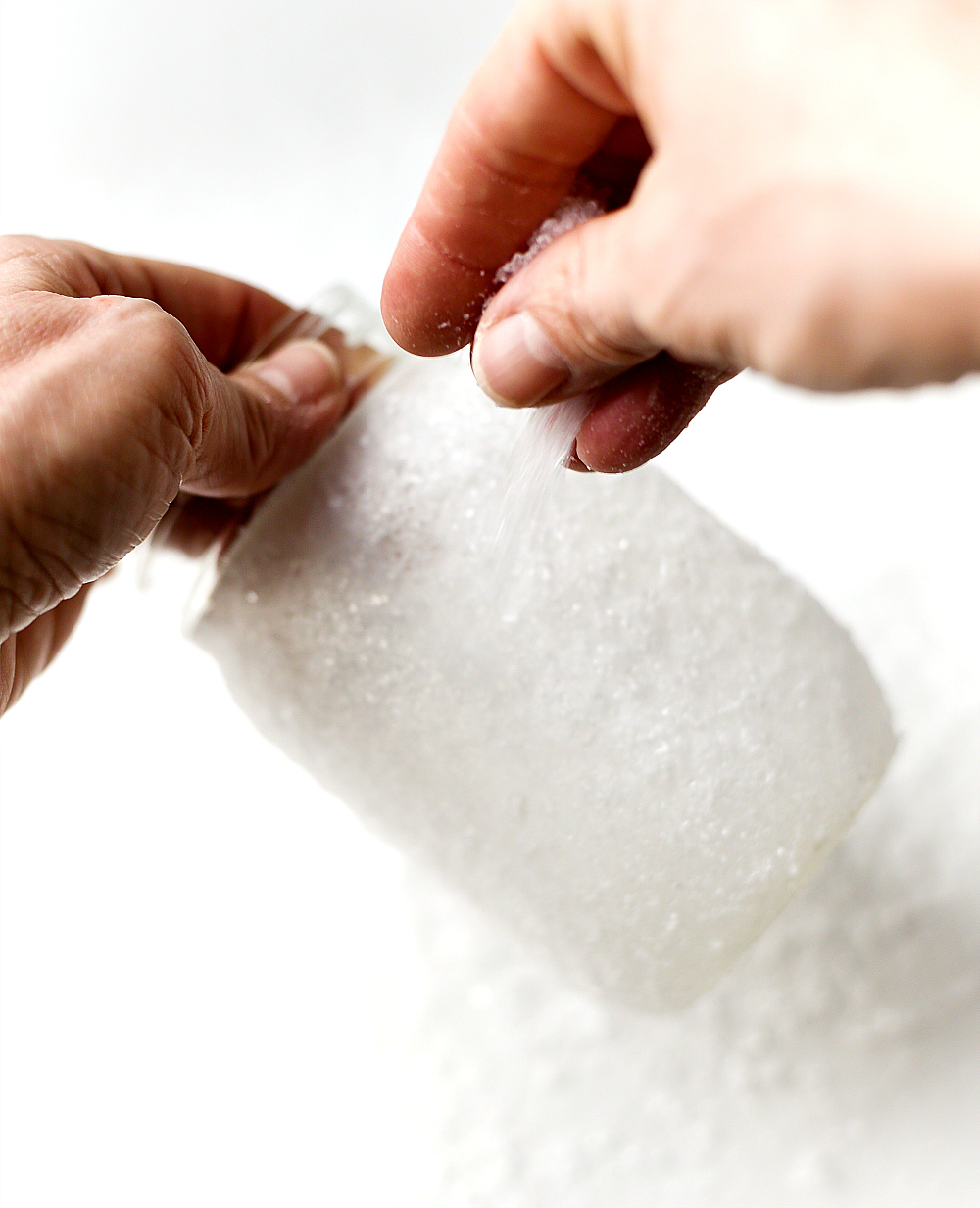 Generously sprinkle on Epsom Salt.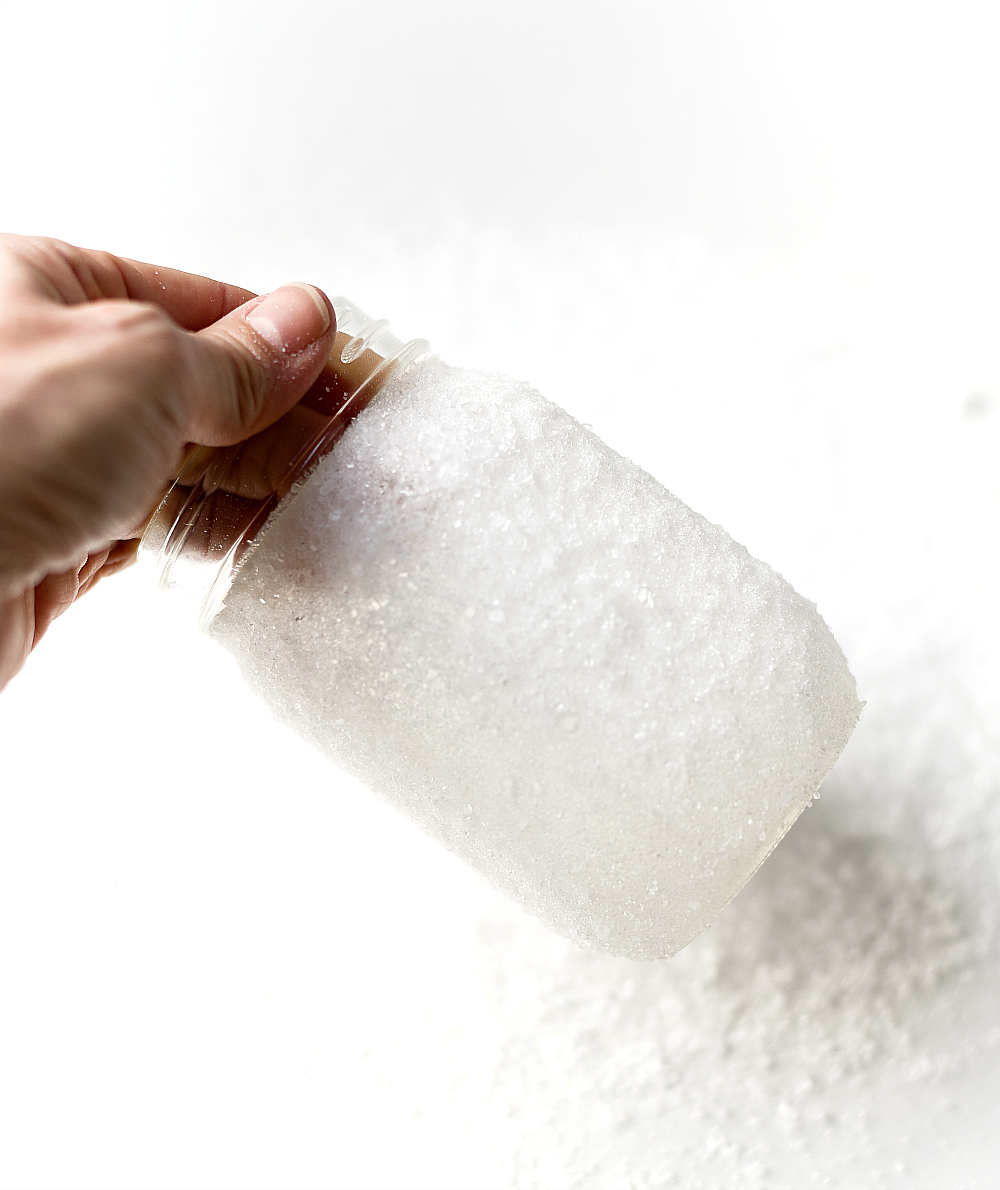 Let dry overnight.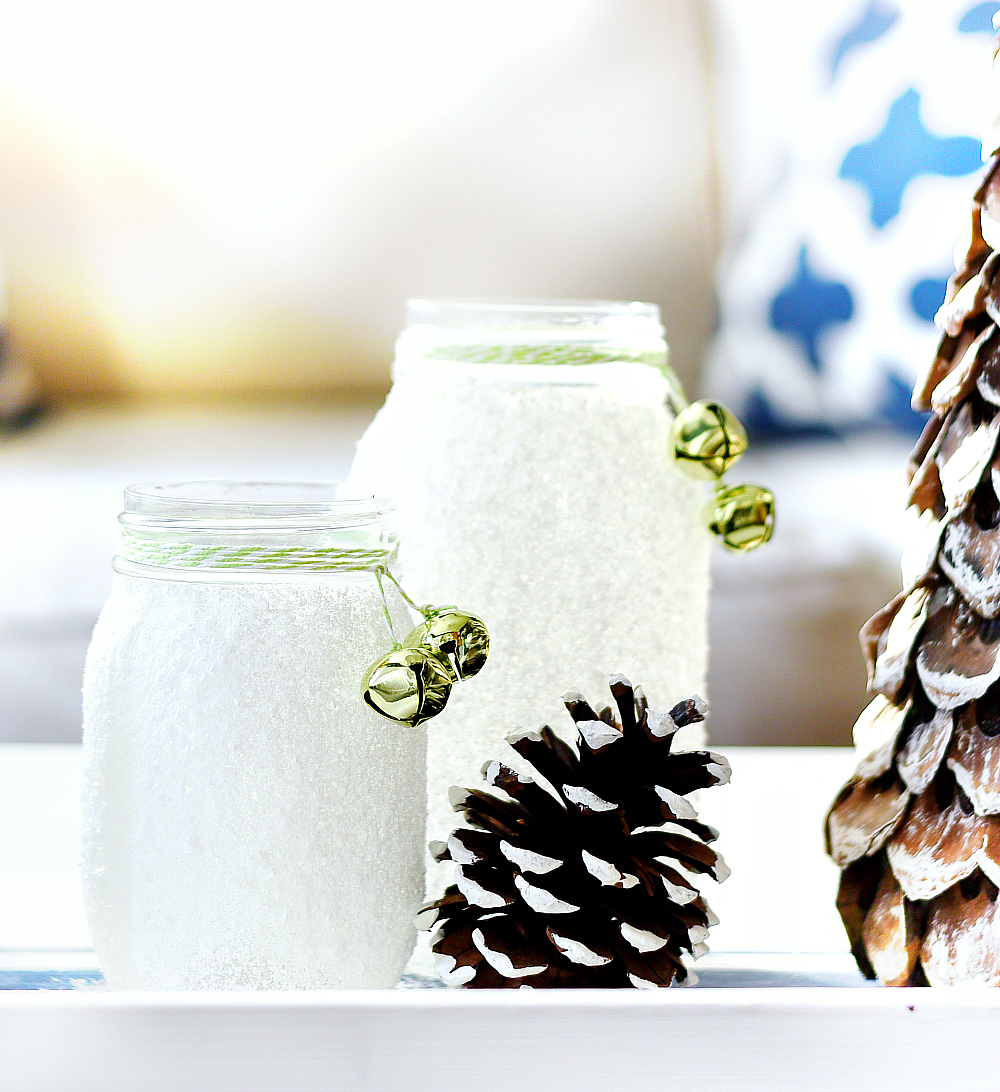 I didn't seal. Not sure what that would do to the Epsom salt? Admittedly, they are a bit messy …
but then again, aren't most holiday decorations messy? 🙂
Pin It!

P.S. I'm going to share a list of my favorite super cheesy Hallmark/Lifetime Christmas movies (so far) this December. I mean, there is still 17 days to go in the 25 days of Christmas after all so this list just might grow … 🙂
1 – Angry Angel – a new, original Lifetime movie and my daughter begrudgingly agreed this is a winner (okay, winner among the Christmas cheese). Oh, and it was serenade-free.
2 – Holiday in Handcuffs – who can beat the combo of Melissa Joan Hart & Marion Lopez? The premise is ridiculous but they have great chemistry.
3 – Santa Baby – Santa Baby the original. Not Santa Baby 2 with Tori Spelling's cheater husband.
4 – 12 Dates of Christmas – It stars now grown-up Zack of Saved by the Bell. Need I say more? Okay, Amy Smart as the female lead is charming too.
You Might Also Like: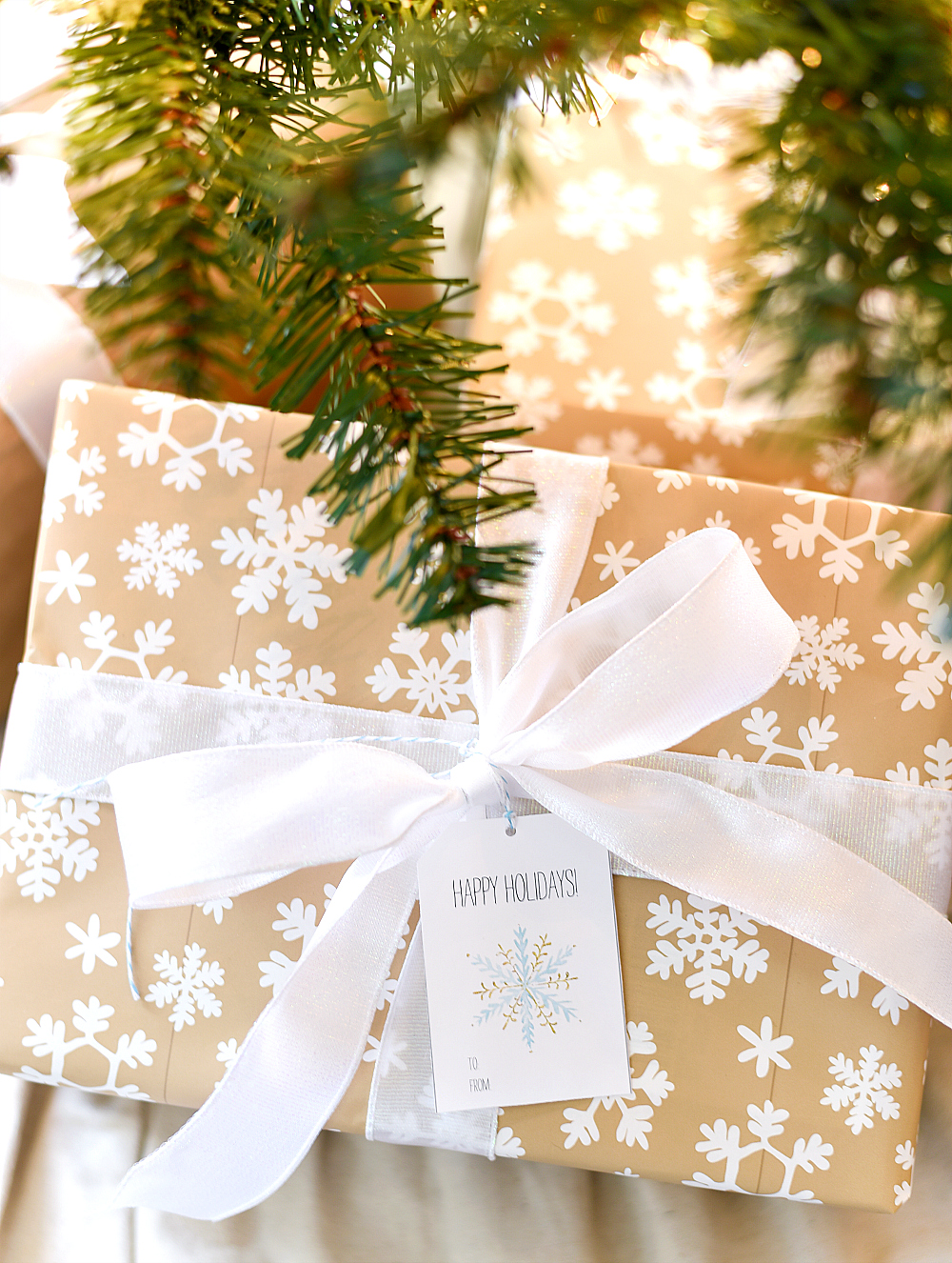 Free Printable Holiday Gift Tags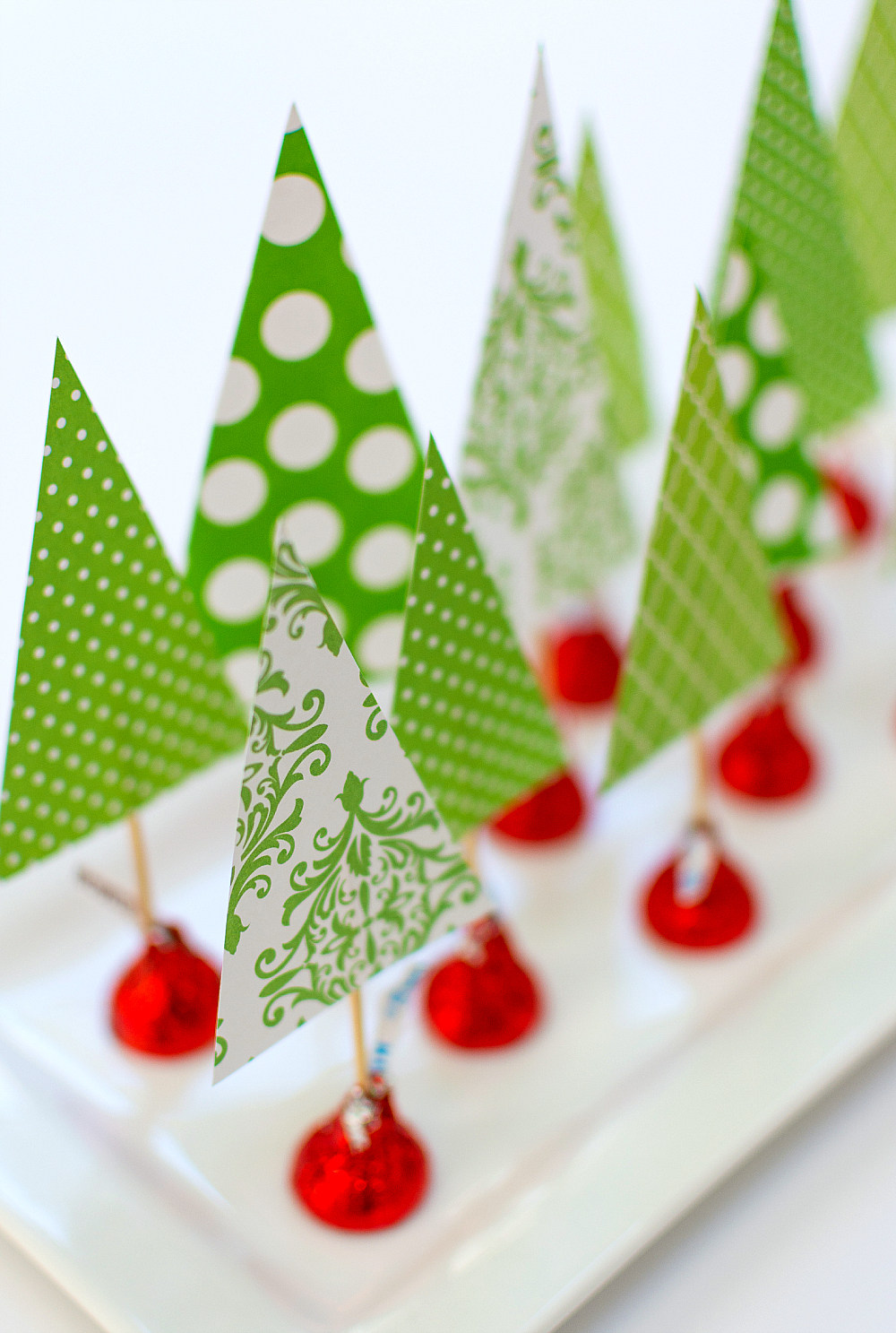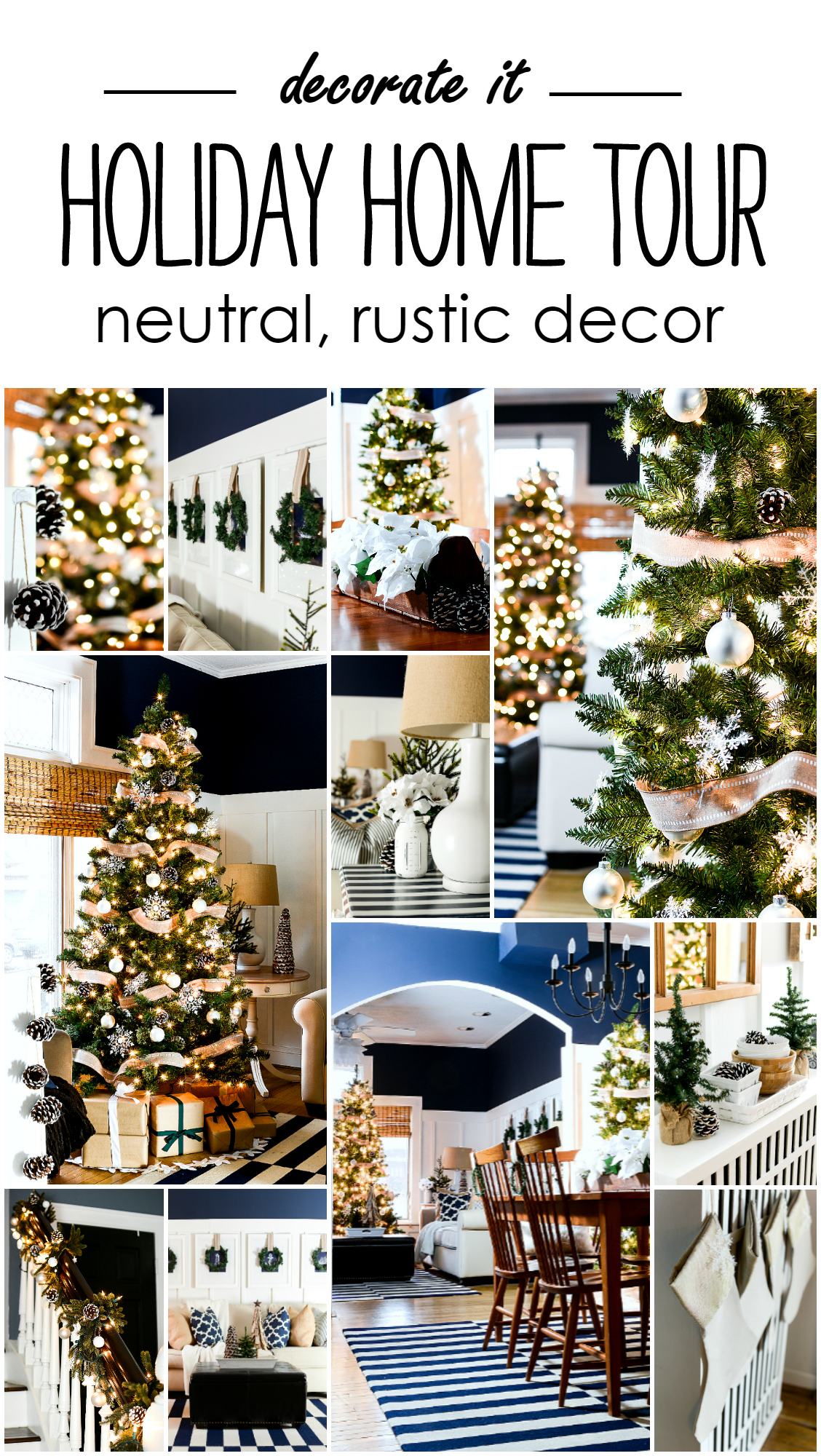 Sharing: | Between Naps on the Porch |