This is a sponsored post written by me on behalf of IAMS™ for IZEA. All opinions are 100% mine.
I'll be perfectly honest with you. When I signed Ernie up for the IAMS™ Visible Differences challenge I was skeptical.
I can't help it. I'm just built that way.
But I signed us up anyway. Because the health and wellness of our furriest family member is a top priority.
The first round of skepticism crept in when I picked up my first bag of IAMS™ quality dog food. I worried Ernie wouldn't play along from the get go. We had a bit of a Mexican stand-off when we first brought him home from the shelter. Ernie's a fussy puppy and he adamantly refused to eat the chow we put out for him. Two days into his hunger strike, we broke down and bought a different brand. So you can imagine my surprise when he took to the IAMS™  food right away. 
Take that, skeptical Linda.
But my true skepticism was related the three visible differences IAMS™ promised.
Let's start with the first: his appearance.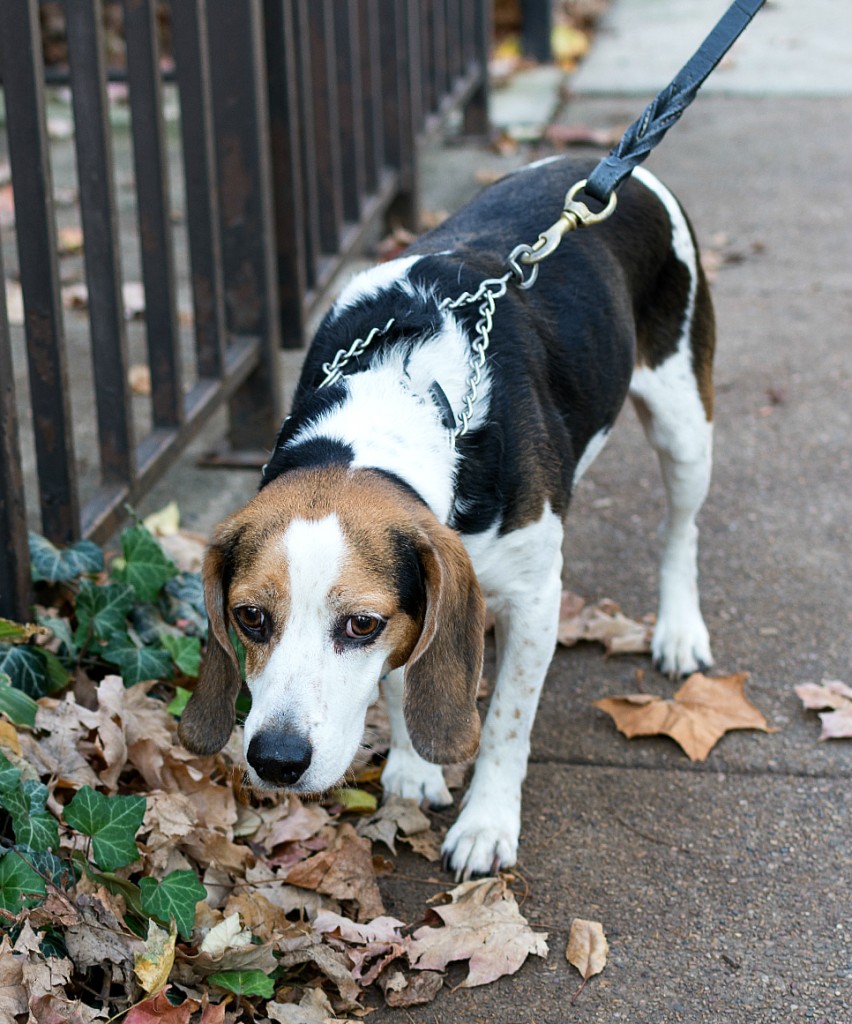 Now, Ernie's a handsome dude. And I'm not just saying that. People have actually stopped me in the street to compliment his good looks. But I have to admit, his coat does look shinier. Sleeker. And his fur is much softer and more pet-able. That is, when he deems it okay to give him a pet. He's a bit of a prima dona when it comes to pets.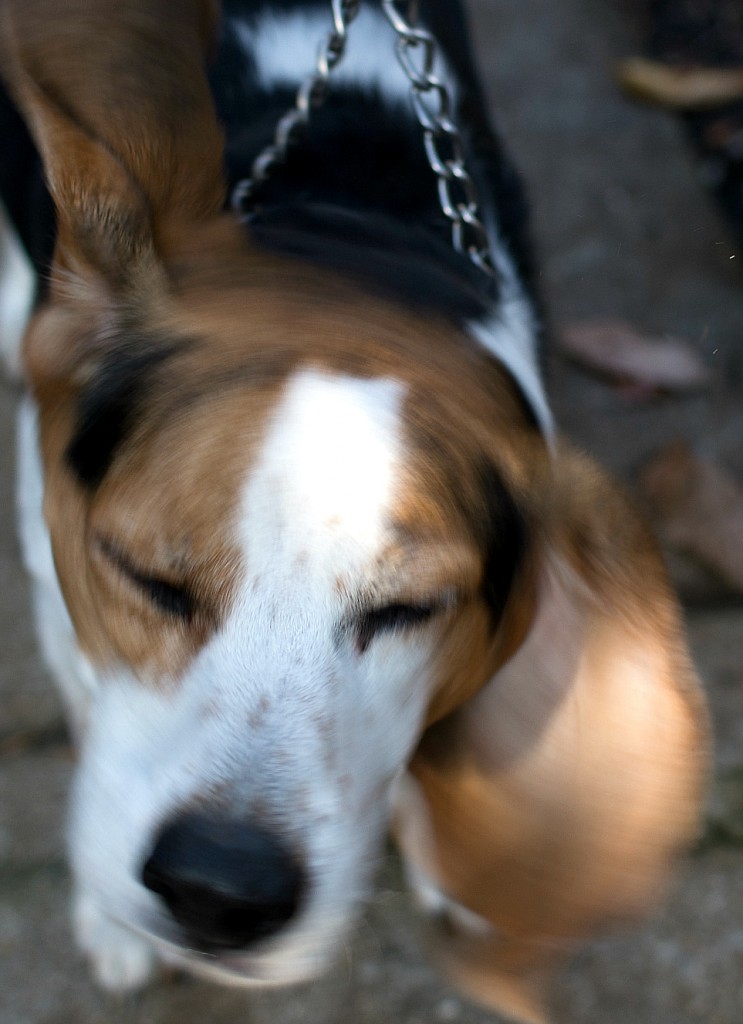 Ernie shaking off a pet.
Take that, skeptical Linda.
The next IAMS visible difference is … well … his output. You know, the stuff I have to bend down and pick up with a plastic bag. Because Ernie's a city dog and it's the law …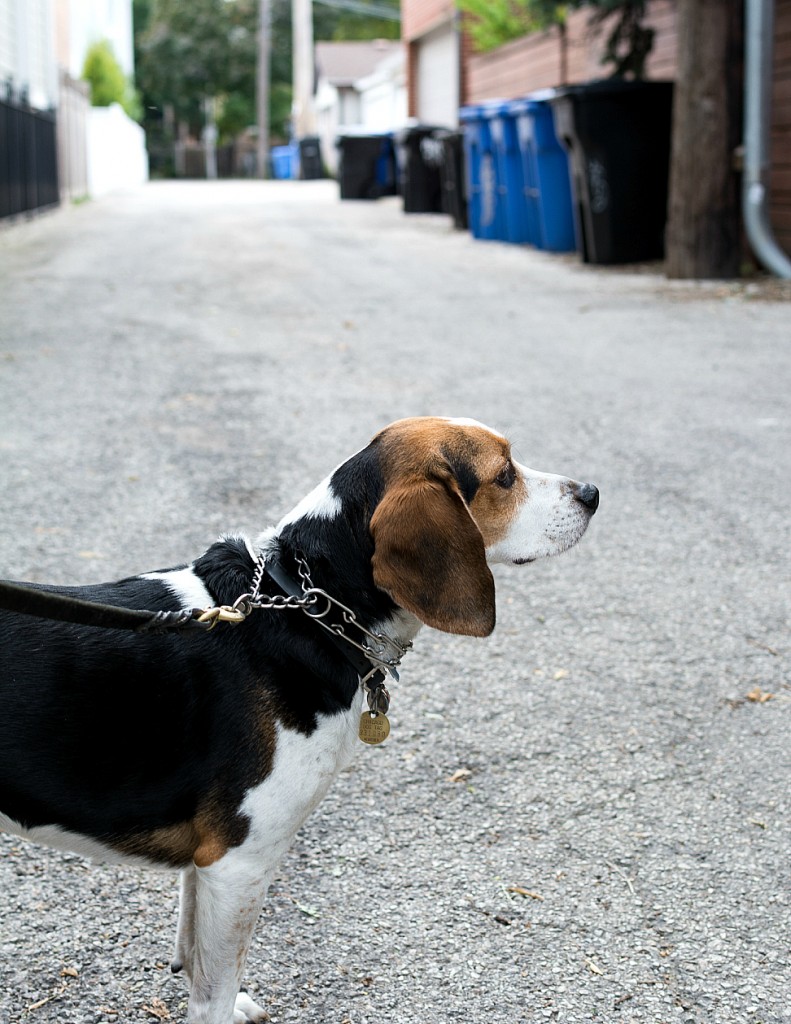 No, I won't show you what it looks like. But I will show you where we dispose of it: the trash cans in the alley.
… and the right and neighborly thing to do. 🙂
The difference here is not only visible, it's smell-able too. I know, eew.  All I'll say is this less-than-pleasant task has been a little less unpleasant since the IAMS™ switch. And easier to pick up too. Enough said.
Take that again, skeptical Linda.
The final visible difference is energy level. And this has been the biggest change of all. In the first month, he reverted to his stealing sock puppy ways. In the second month, he got a daily burst of crazy pup energy that found him running circles around the dining room table.
And in the third month?   Well, in the third month he started doing something he hasn't done sine before his double knee surgeries last year: jumping up on our bed.
Needless to say, baby gates are in use again. Mostly because I worry his jumping on and off the bed will lead to future knee problems and (gulp) more expensive surgeries.
Take that again and again, skeptical Linda.
Now I would love to show you an action shot of Ernie jumping and running. But (again) we worry about stress on his knees. So you'll just have to settle for his favorite activity of the day: Taking a walk with dad …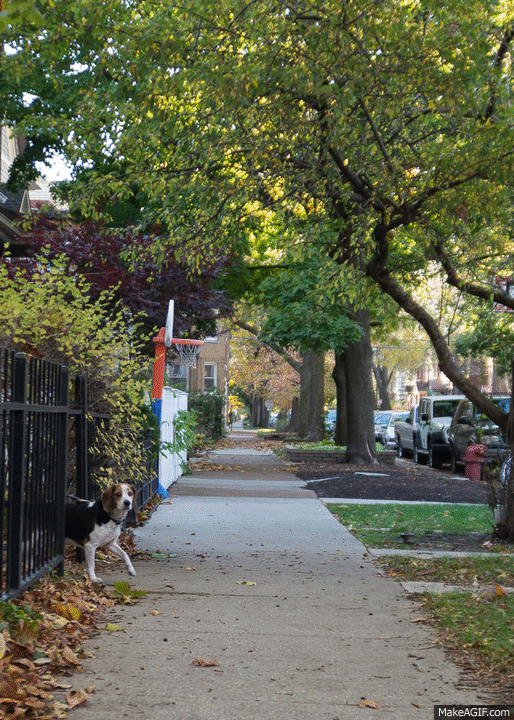 Thanks IAMS™ for putting the puppy back in our pup  … and for showing this skeptic up. 🙂