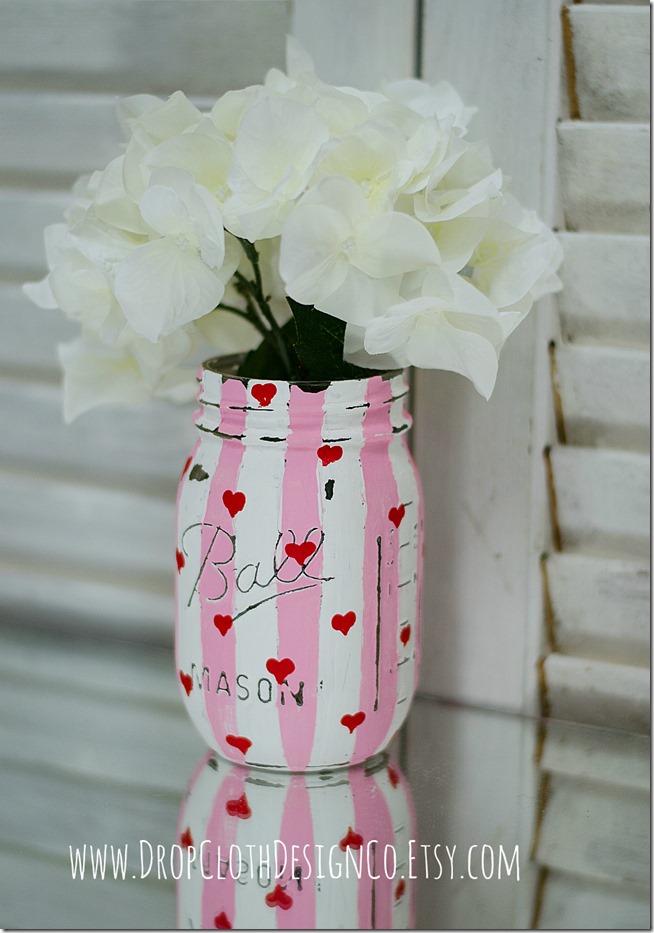 I had a master plan for the blog. A plan that forced me to sit down and think about what types of posts I would create each month. Like the Saturday Paint's Chips musings and bi-monthly Paint This! round-ups.
I also thought I would take one day each month to cross-promote my Etsy shop. To show you what's new. Share best-sellers …
… and ask for your input on how to make it better.
But a funny thing happened on the way to the shop …
The heart jars have exploded in popularity. The orders are pouring in …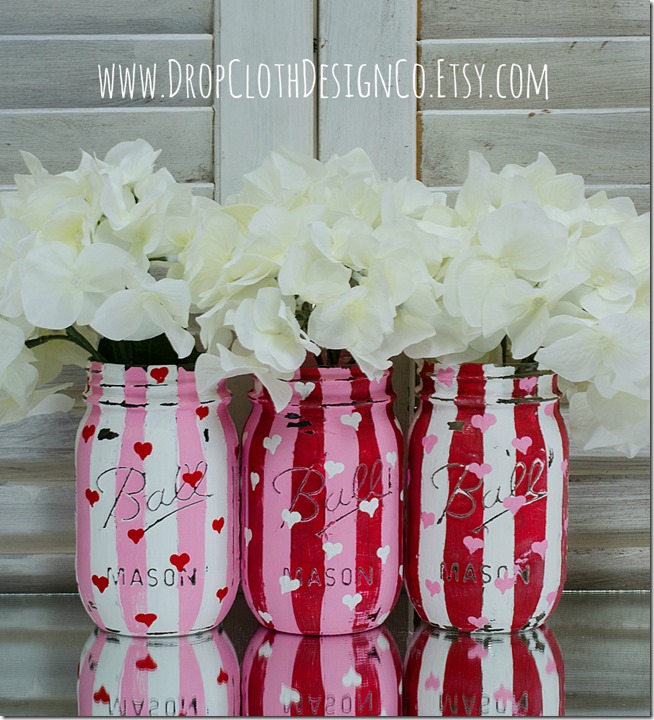 … all wanting them for Valentine's Day. Of course.
And I'm drowning.
I've even pulled the listing so I can get caught up with outstanding orders.
Needless to say, I'm stressing out. And and if I have to hand paint one more heart I may just scream.
Oh, wait, I have 40 jars in various stages of production that still need hearts painted on them!
So if I'm suddenly MIA, you know the reason …
I did myself in with a fine-point-tipped paint brush.

Linda