Fabric Scrap Dollar Store Pumpkin Craft – Decoupage Pumpkin Craft Ideas.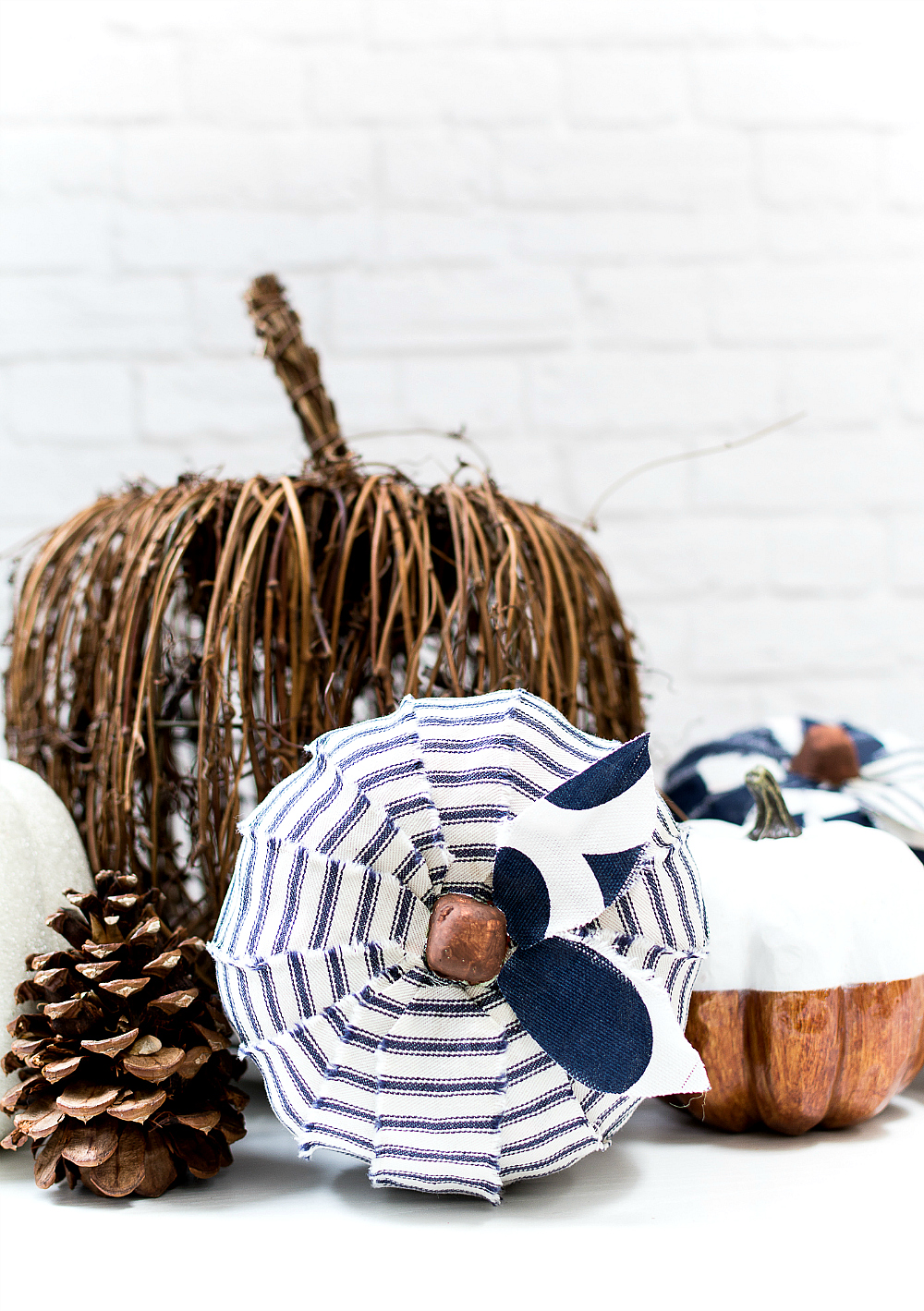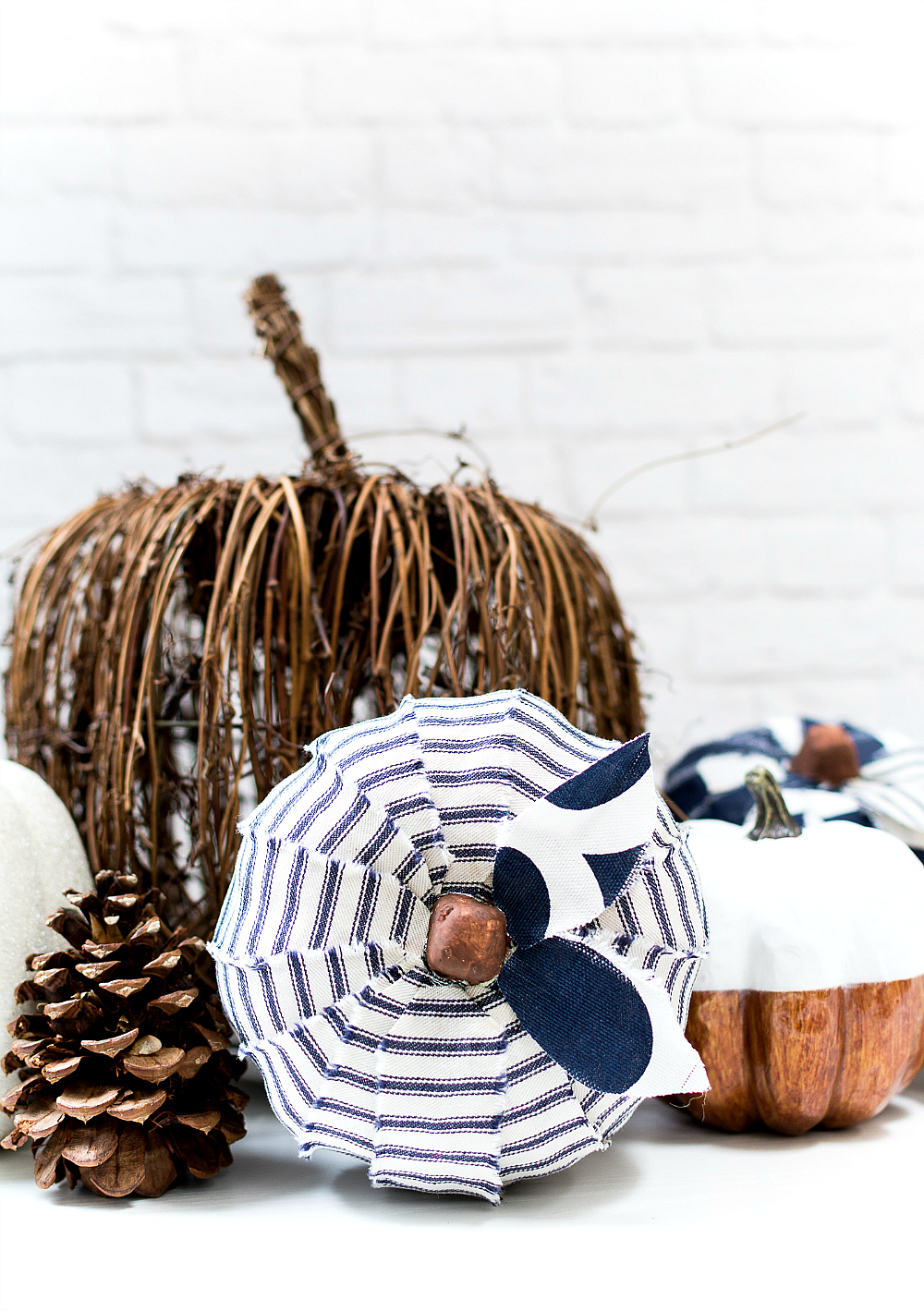 Today I find myself contemplating life's great mysteries.
It started first thing this morning as I was performing my first thing in the morning task of brushing my teeth. As I laboriously worked to squeeze the very last drop out of the toothpaste tube — all while a brand new, full tube lay nearby – I couldn't help but wonder, "Why are we so desperate to get every last drop out of the toothpaste tube?"
It's not like it's liquid gold. Or some huge expense.
Which got me thinking about even more perplexing life mysteries …
Like why, when I'm actually in a rush to get somewhere, do I end up driving behind the slowest ever driver in the history of drivers?
Speaking of driving – why can't everyone else on the road be the same amazing driver I am? 🙂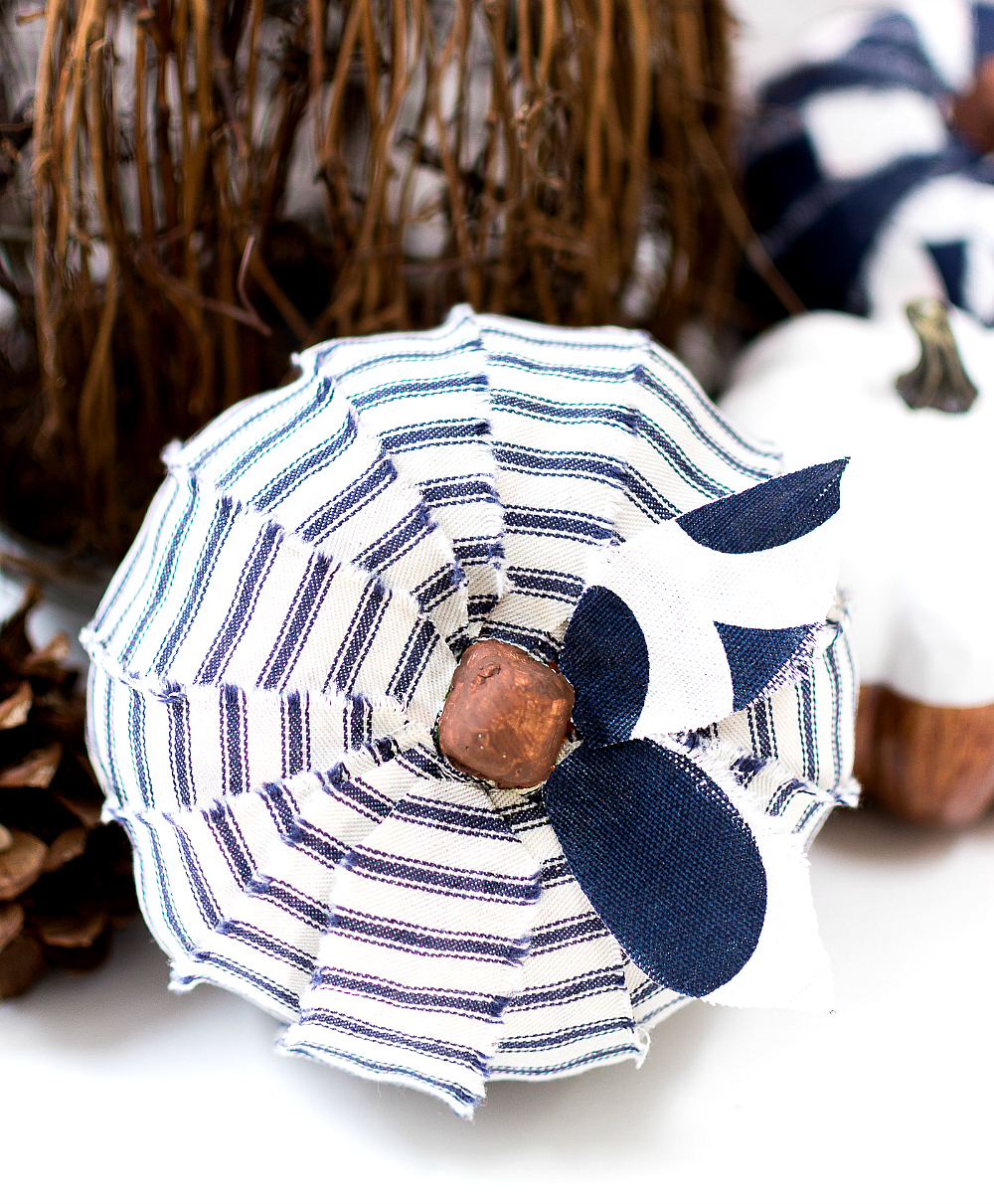 And why, once I throw something away — and when I say something I mean an item I've been hanging on to for a year or more and haven't looked for or needed that item in all that time — do you always need it a week later? Like clockwork.
And why is the grocery store always … always … out of that one item I really need? The Sure-Jell to make my Thanksgiving cranberries. Or the almond extract needed to bake those Christmas cookies? Or the perfect pearl onions that Mike and I love in the homemade stew he makes!
And to bring this life's little mysteries train of though full circle to address my fabric scrap dollar store pumpkin craft project: Is there anything that hasn't been done to dollar store pumpkins?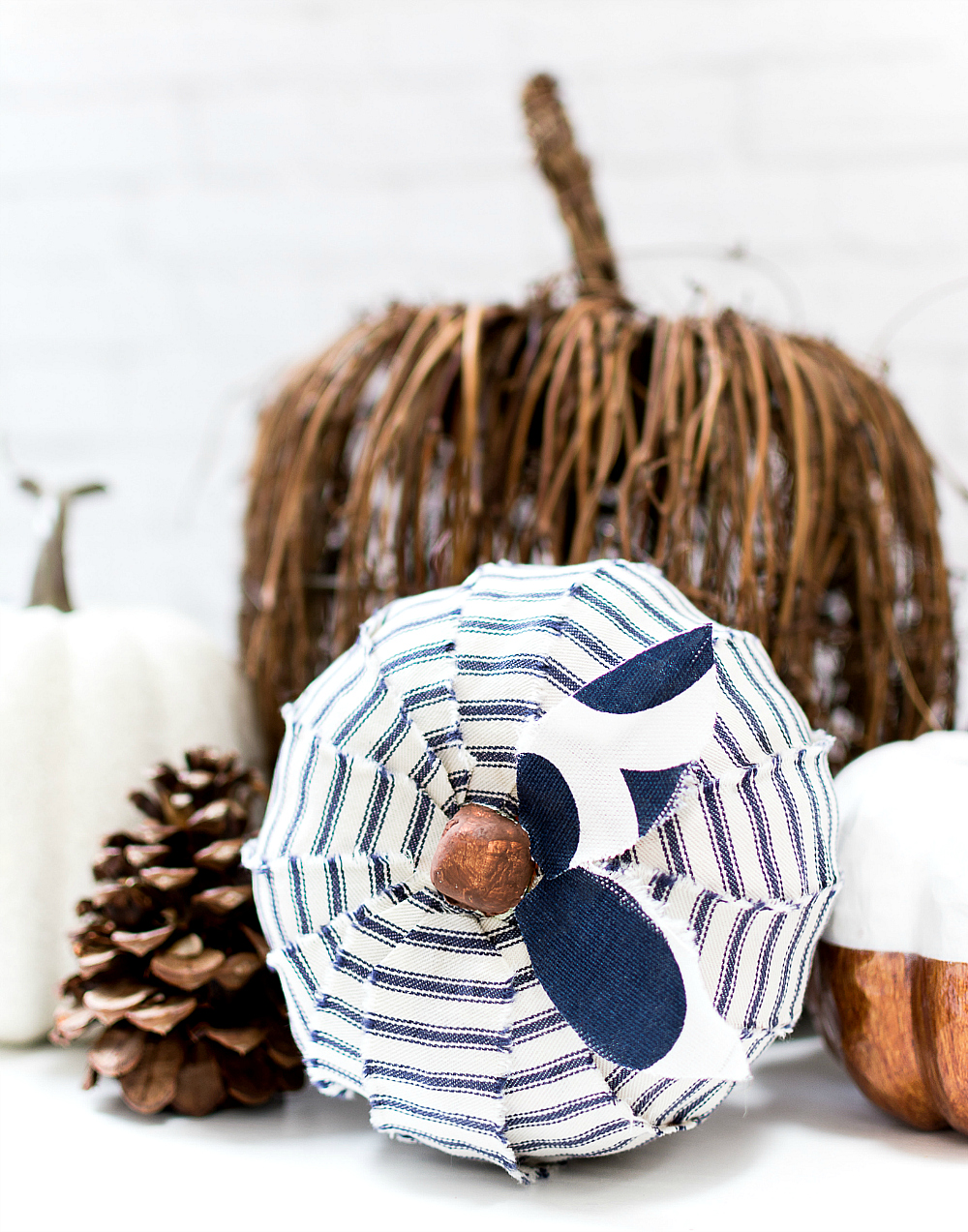 I've seen them painted. And galvanized. And heirloomed. And glittered. And wood sliced. I've even seen them turned into candles and cut in half and mounted on walls. And I know for a fact that I'm not the first to mod podge some fabric scraps to a dollar store pumpkin. And I certainly won't be the last.
Fabric Scrap Dollar Store Pumpkin Craft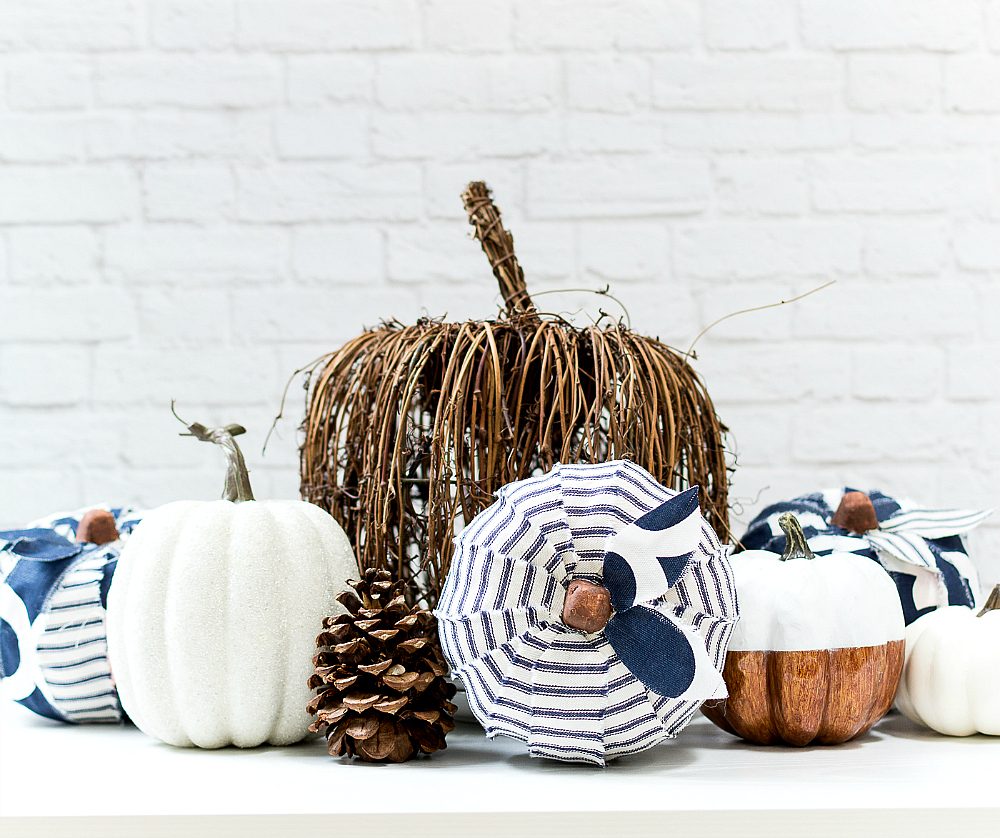 Materials*
Foam Pumpkin (I found mine at Dollar Tree but also see them listed on Amazon at this link)
Fabric Scraps (I used left over navy & white ticking stripe and Premier Prints navy & white fabric)
Brown Craft Paint
Foam Brush
Scissors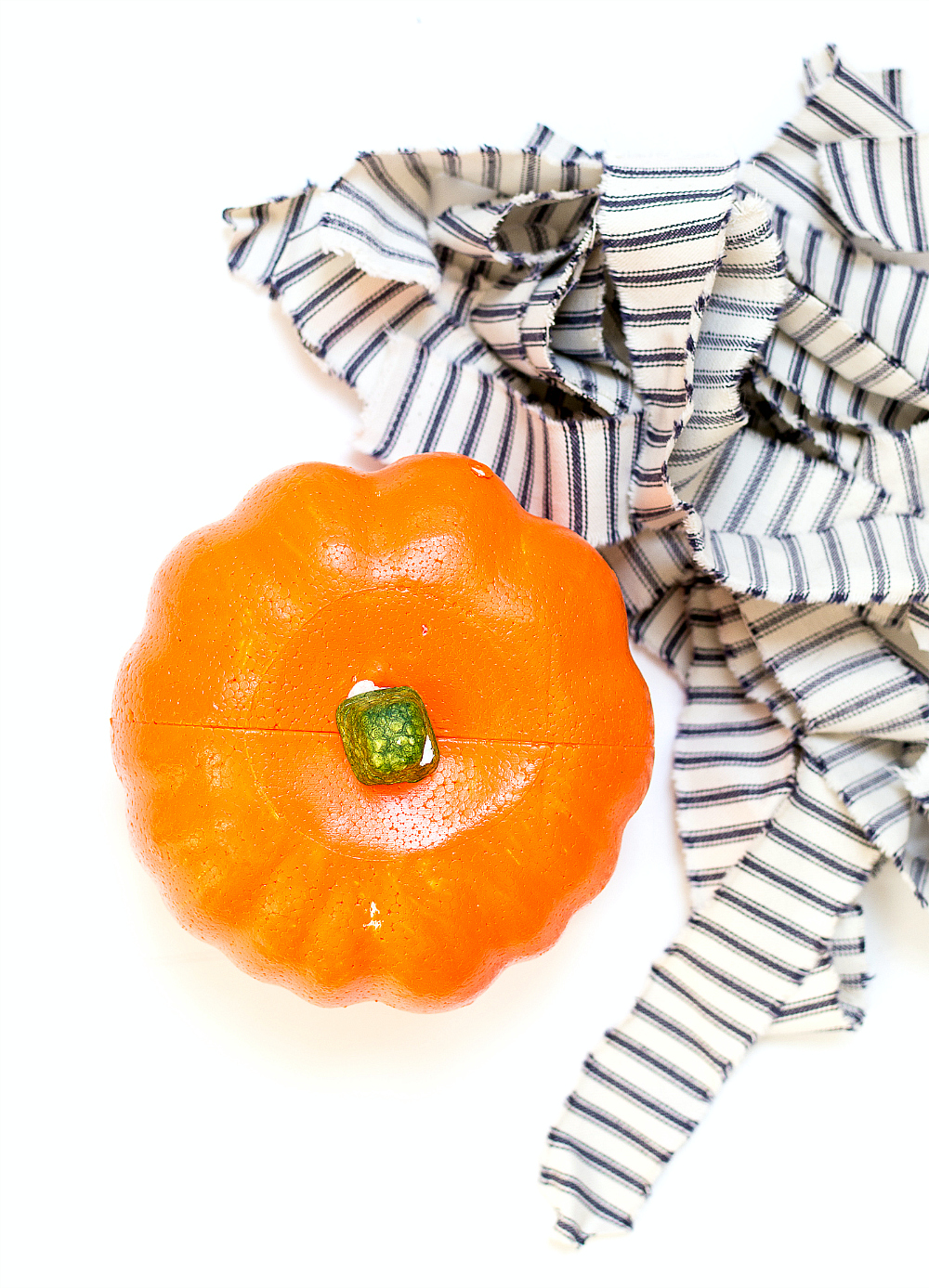 Start by cutting fabric scraps into 1 1/2″ x 9″ lengths. I actually ripped my pieces to give the edges a rougher look. I used 14 fabric scrap lengths to cover my foam pumpkin.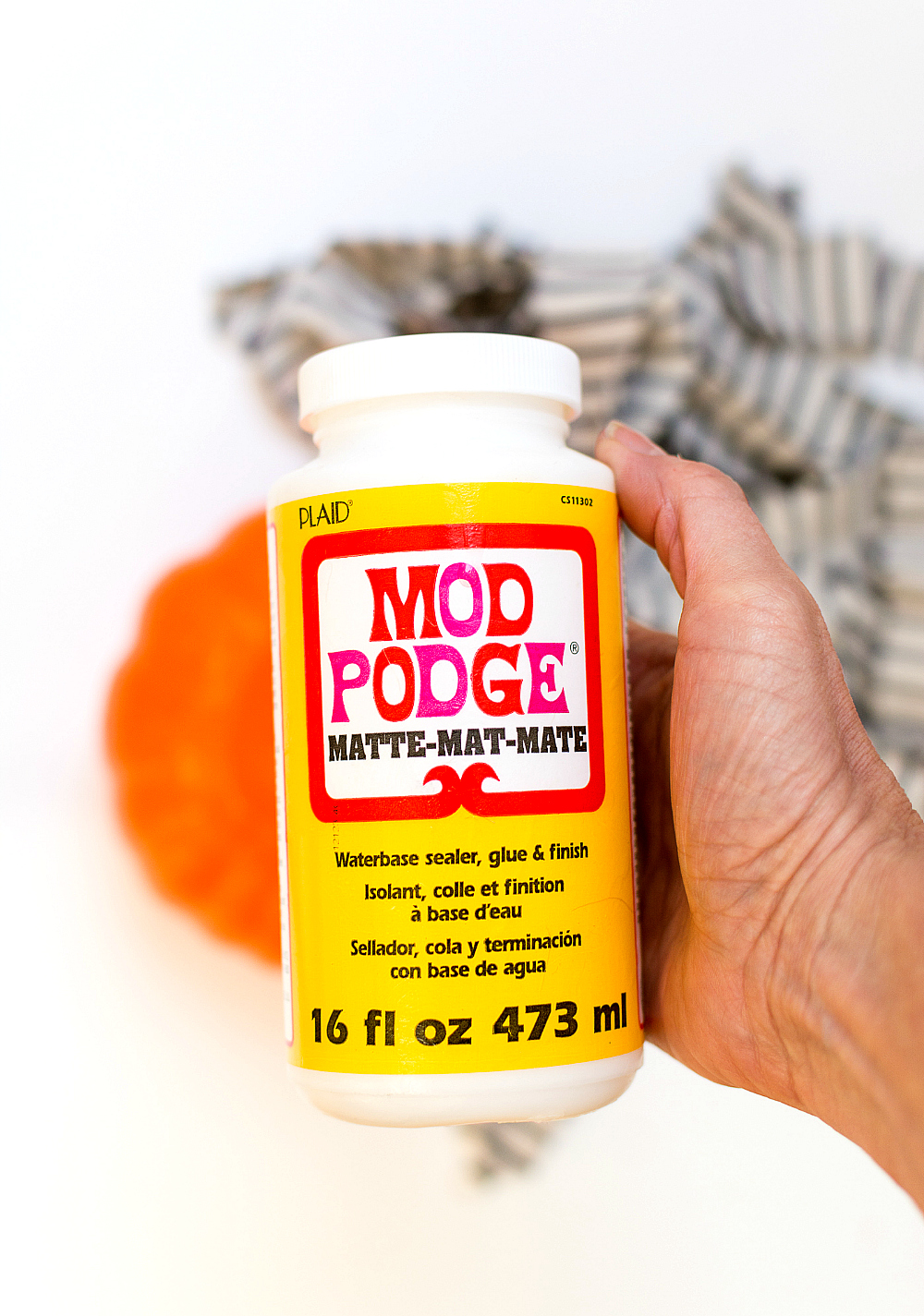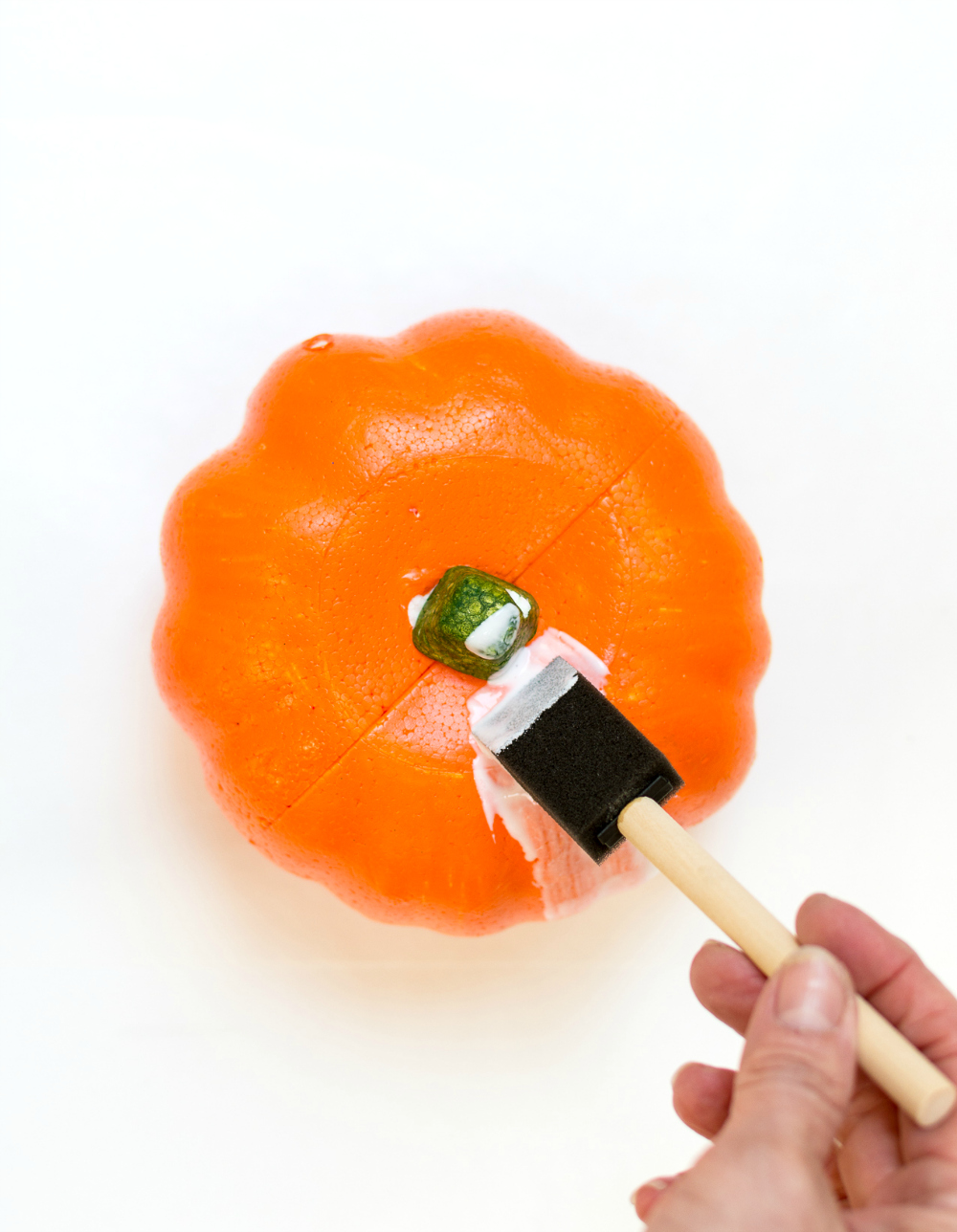 Apply a thick layer of Mod Podge using a foam brush.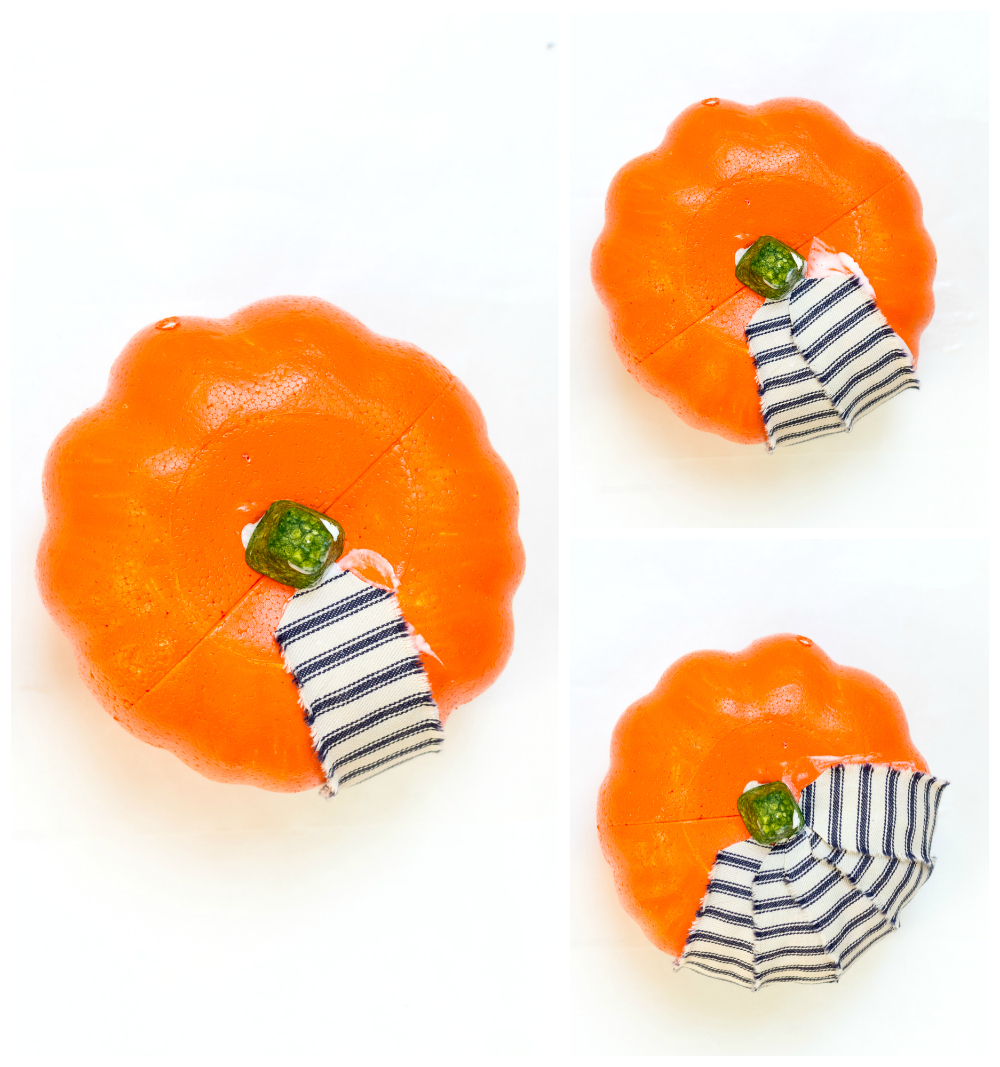 And then start applying the scraps, overlapping slightly to cover the pumpkin.
A few tips & tricks:
#1 – As you can see, I snipped the ends of the fabric scraps so the fabric wouldn't get too bunched up around the stem and;
#2 – In hindsight, I should have given the pumpkin a quick coat of white paint before starting. Depending on your fabric, the bright orange may show through.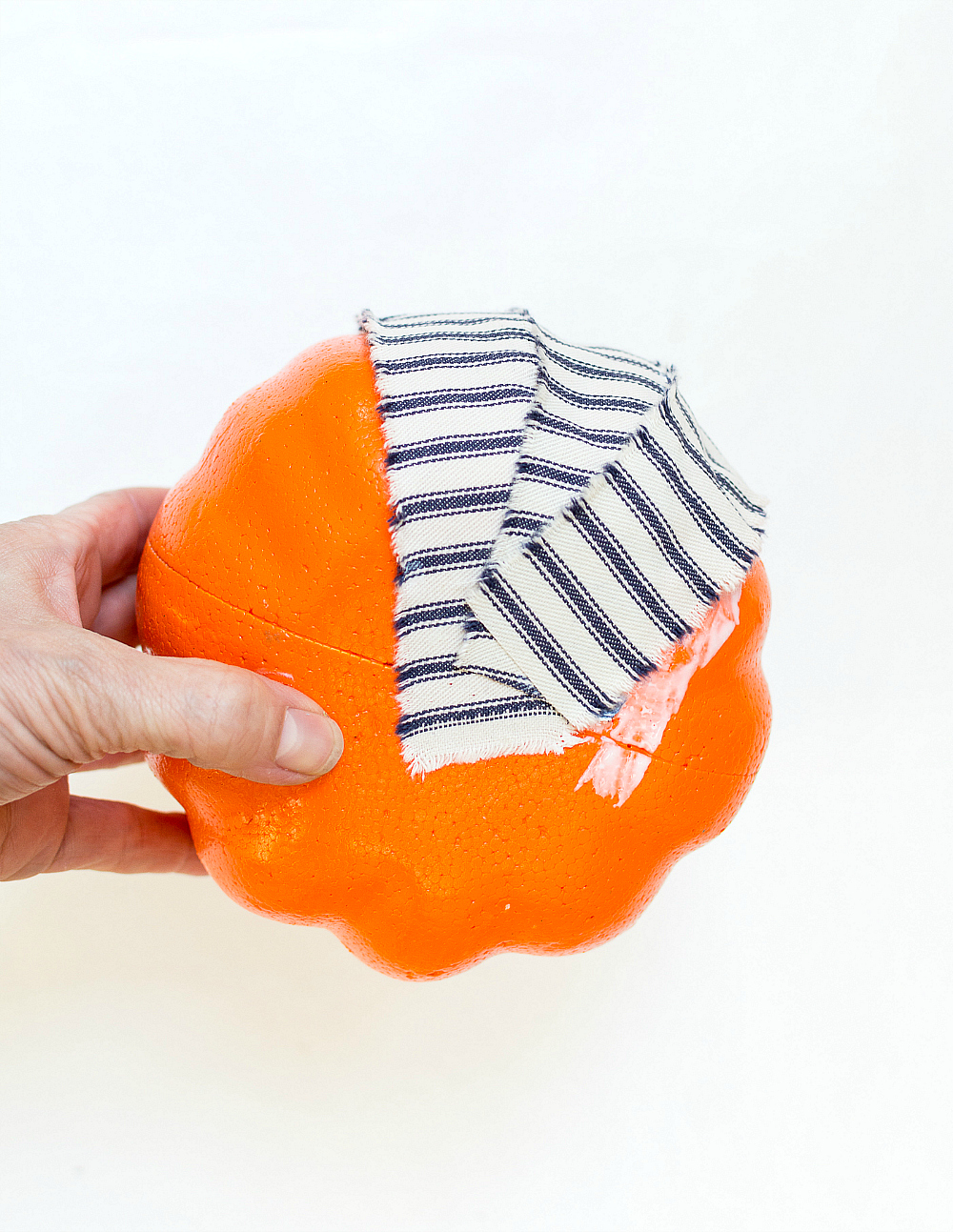 Here's a look at the underside of the pumpkin so you can see how I layered the fabric.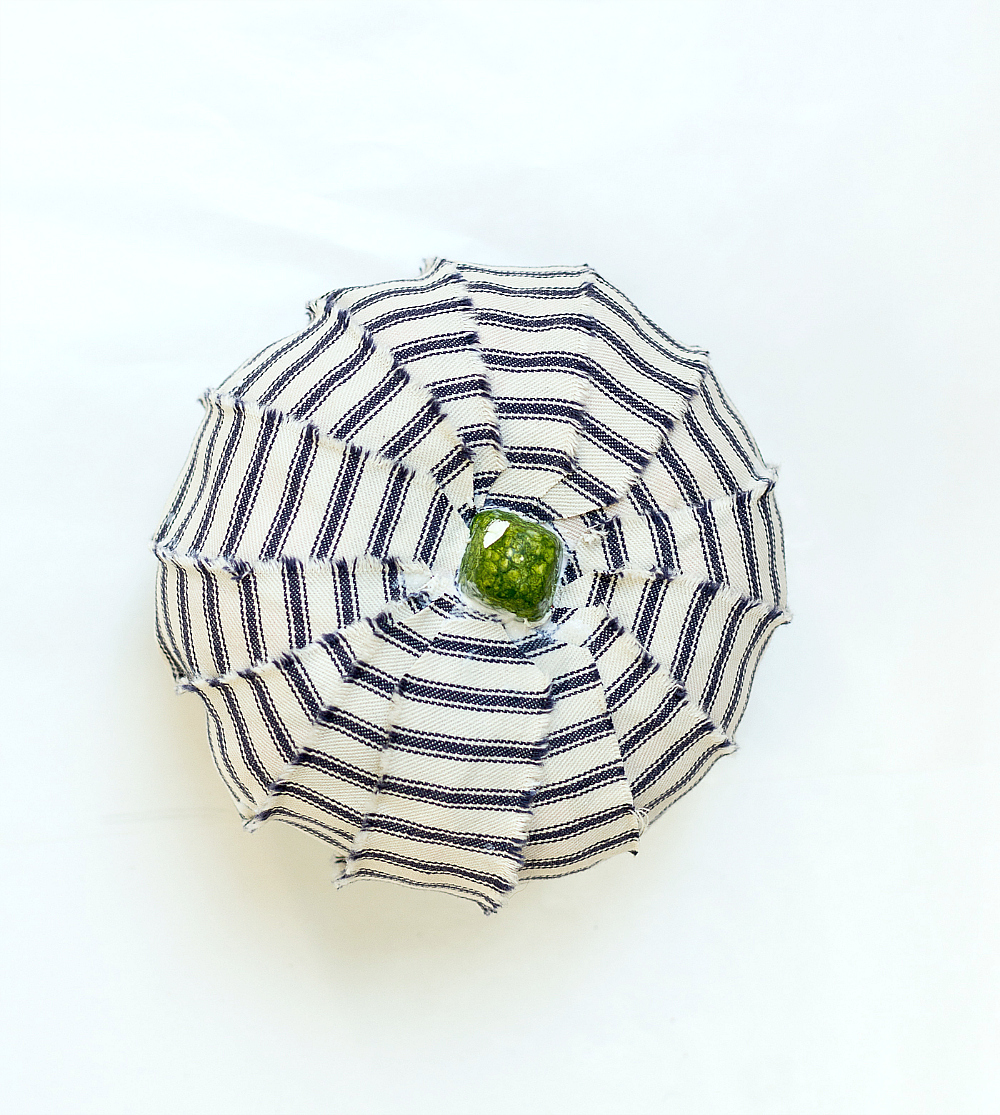 … and here's the moment I realized I should have painted that ugly green stem brown before starting this project …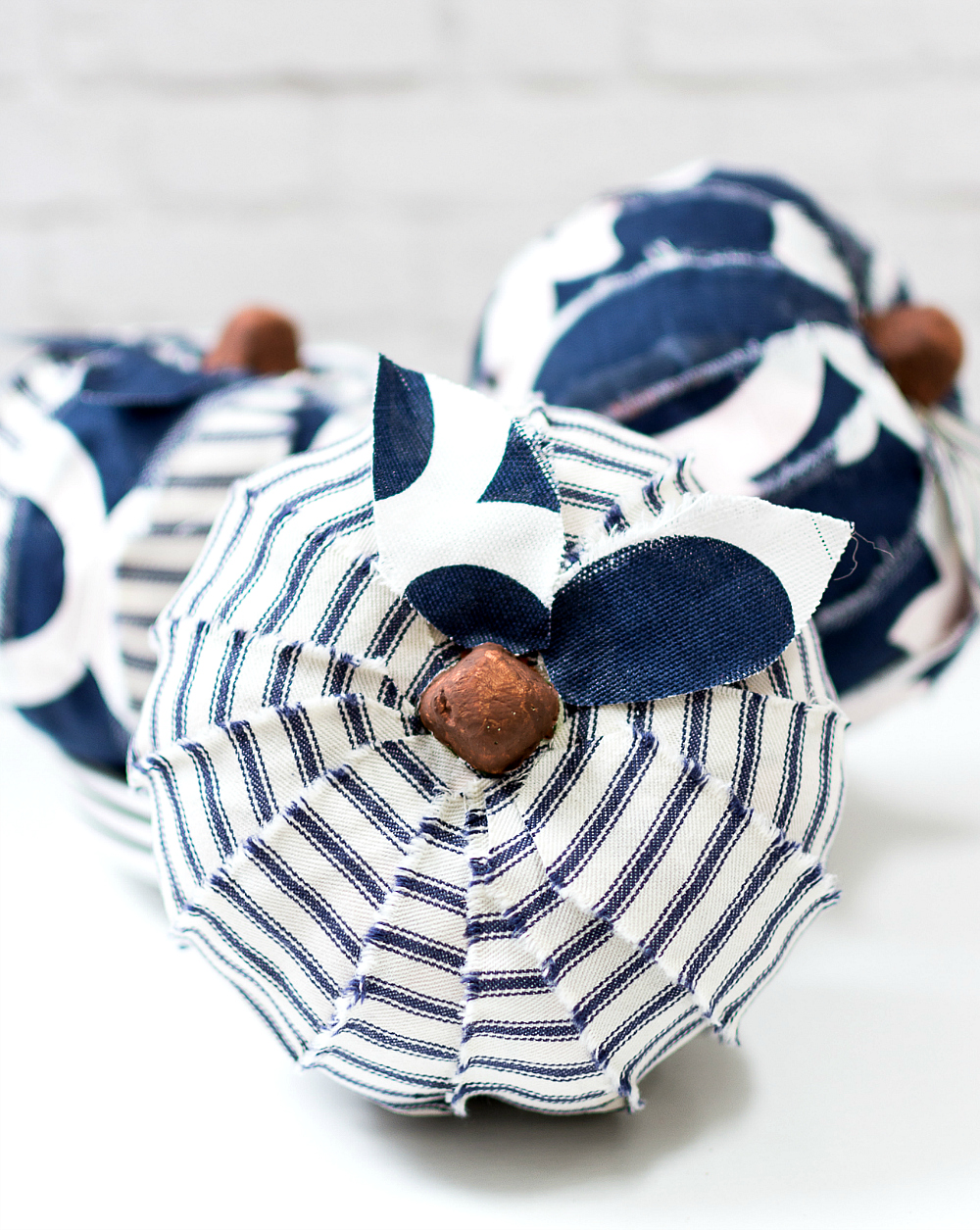 So I rectified that with a little brown craft paint.
I finished it off with a few hand cut leaves from a contrasting fabric and stuck them on with a dab of Mod Podge.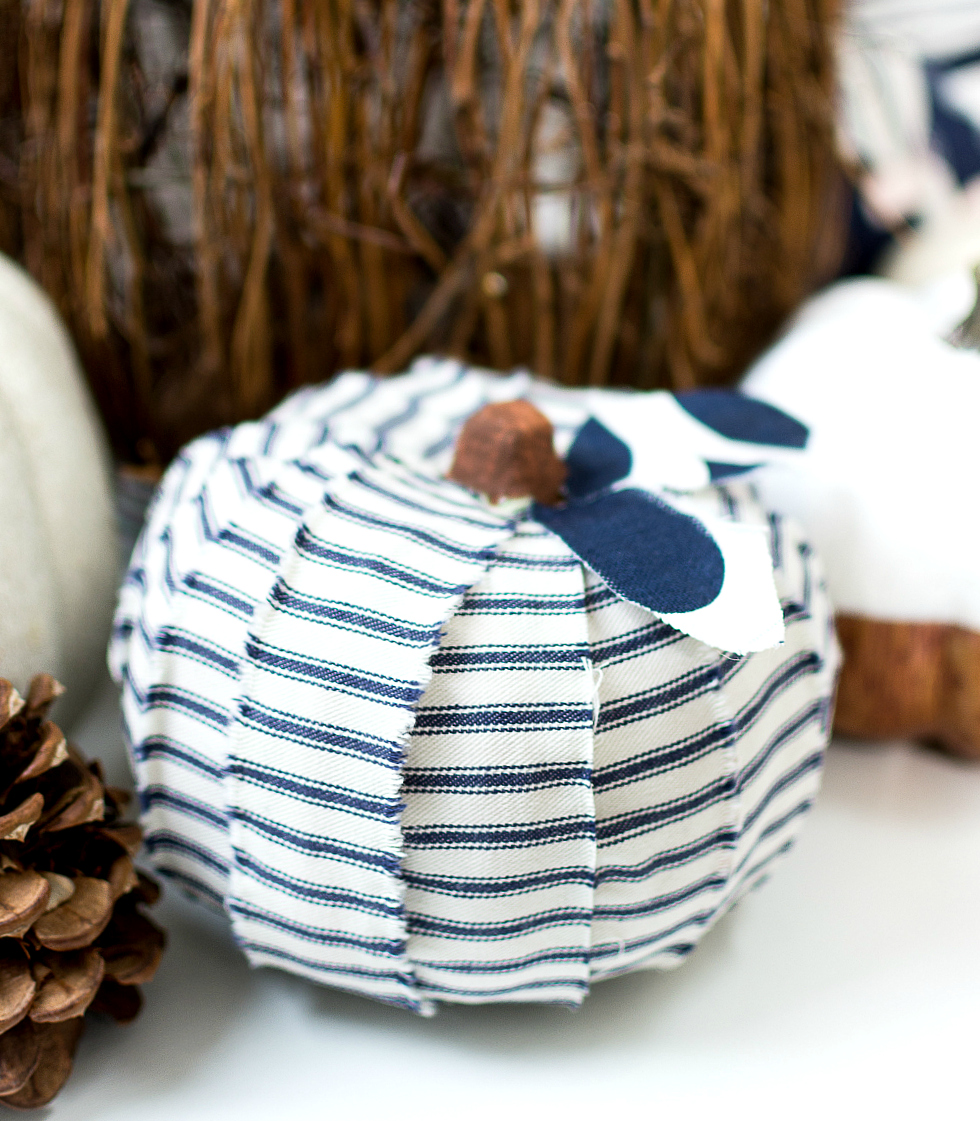 Voila!
Oh, and it shouldn't be a life mystery that you can apply this fabric scrap decoupage with Mod Podge technique to one of those ugly plastic pumpkins. Or even a real pumpkin. Just use the outdoor Mod Podge if you plan to add it to your outdoor fall/Halloween display!
Pin It!

You Might Also Like: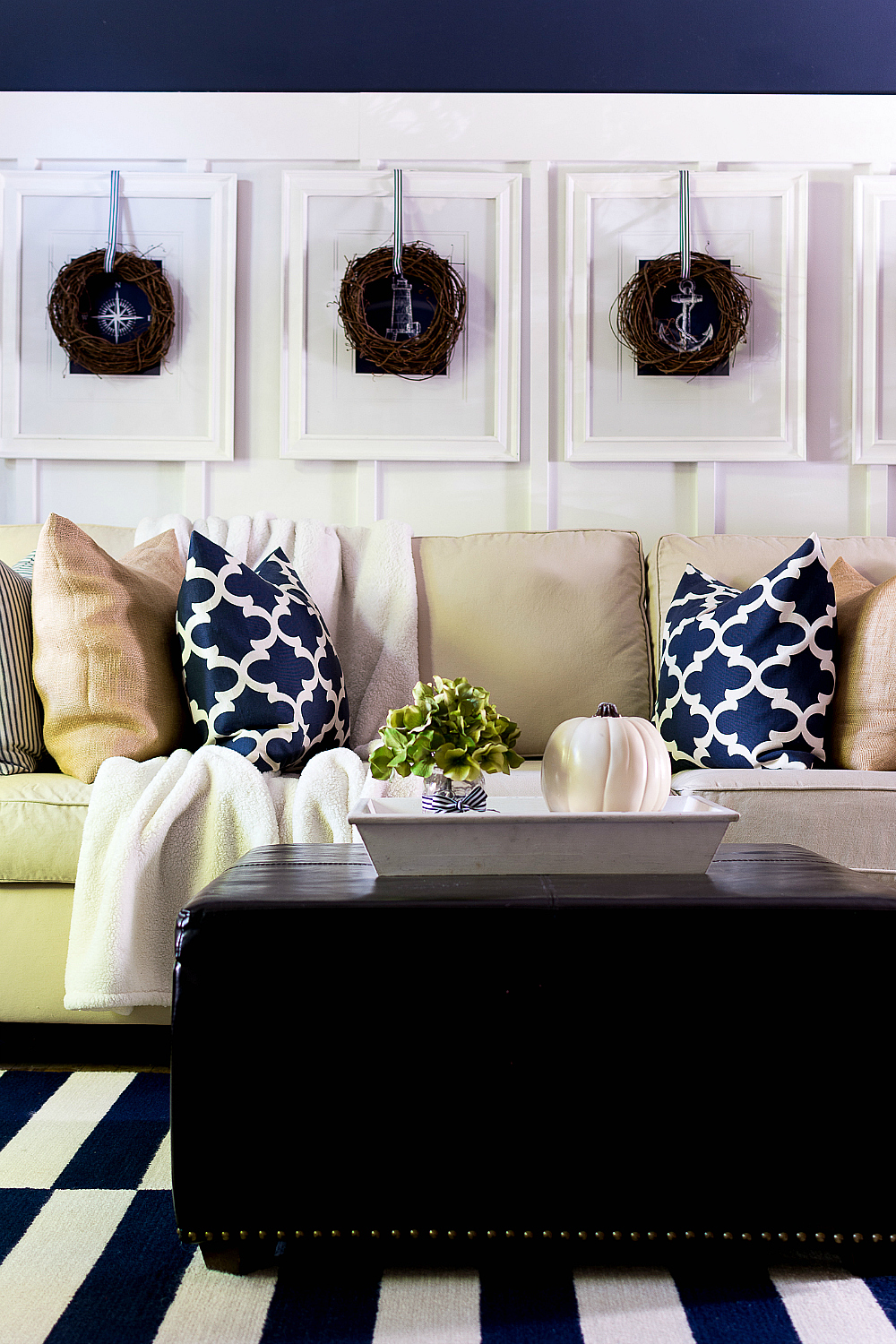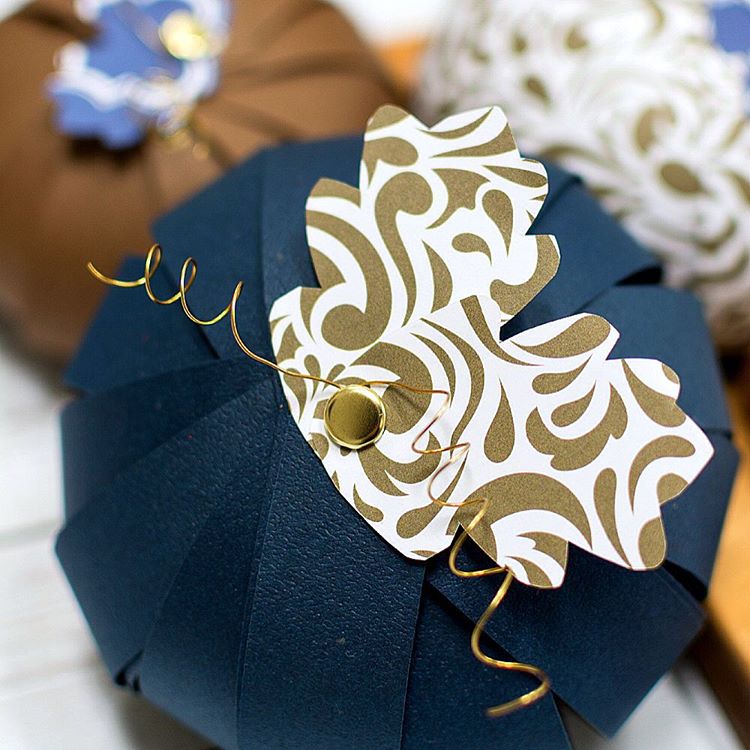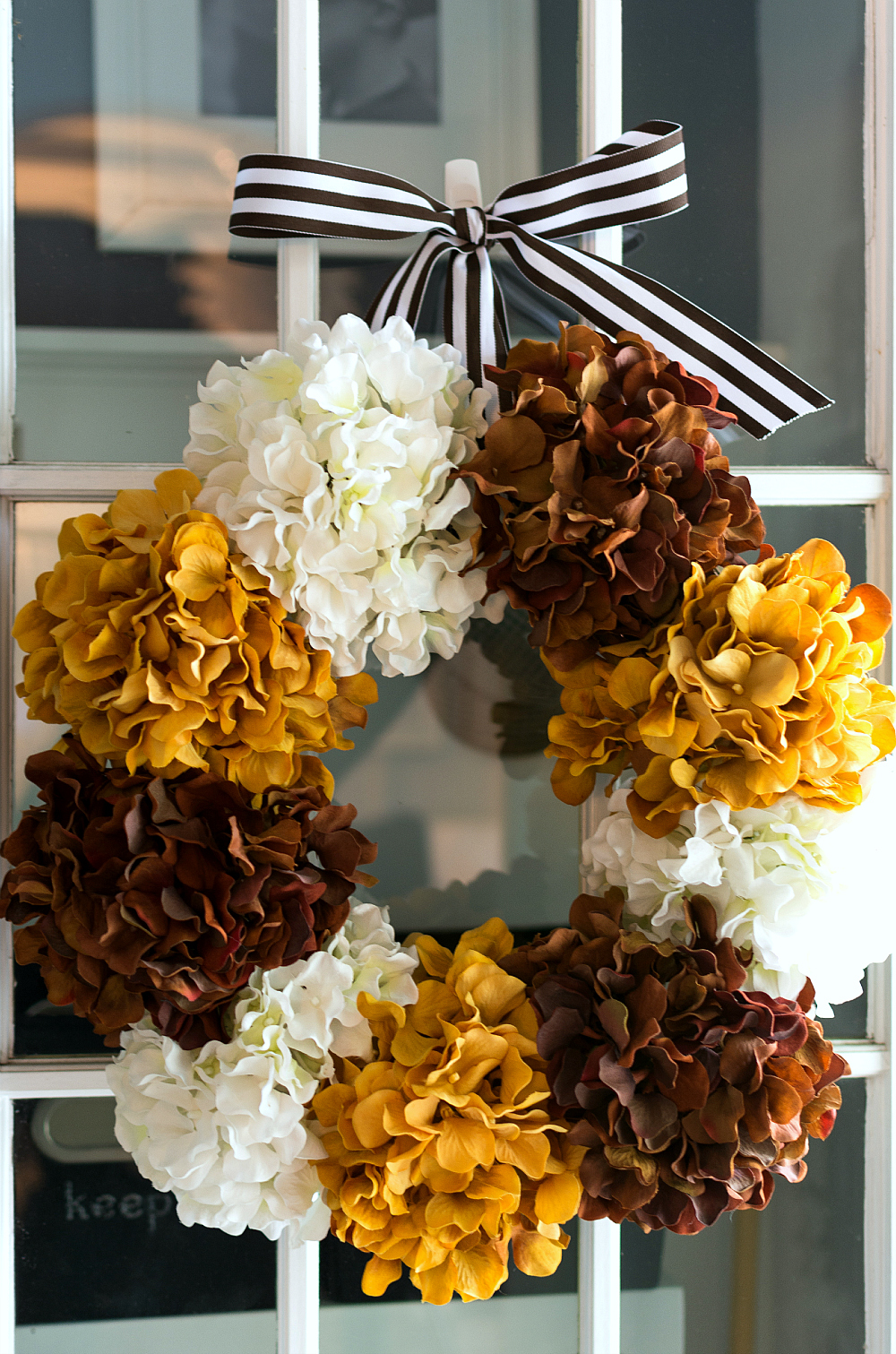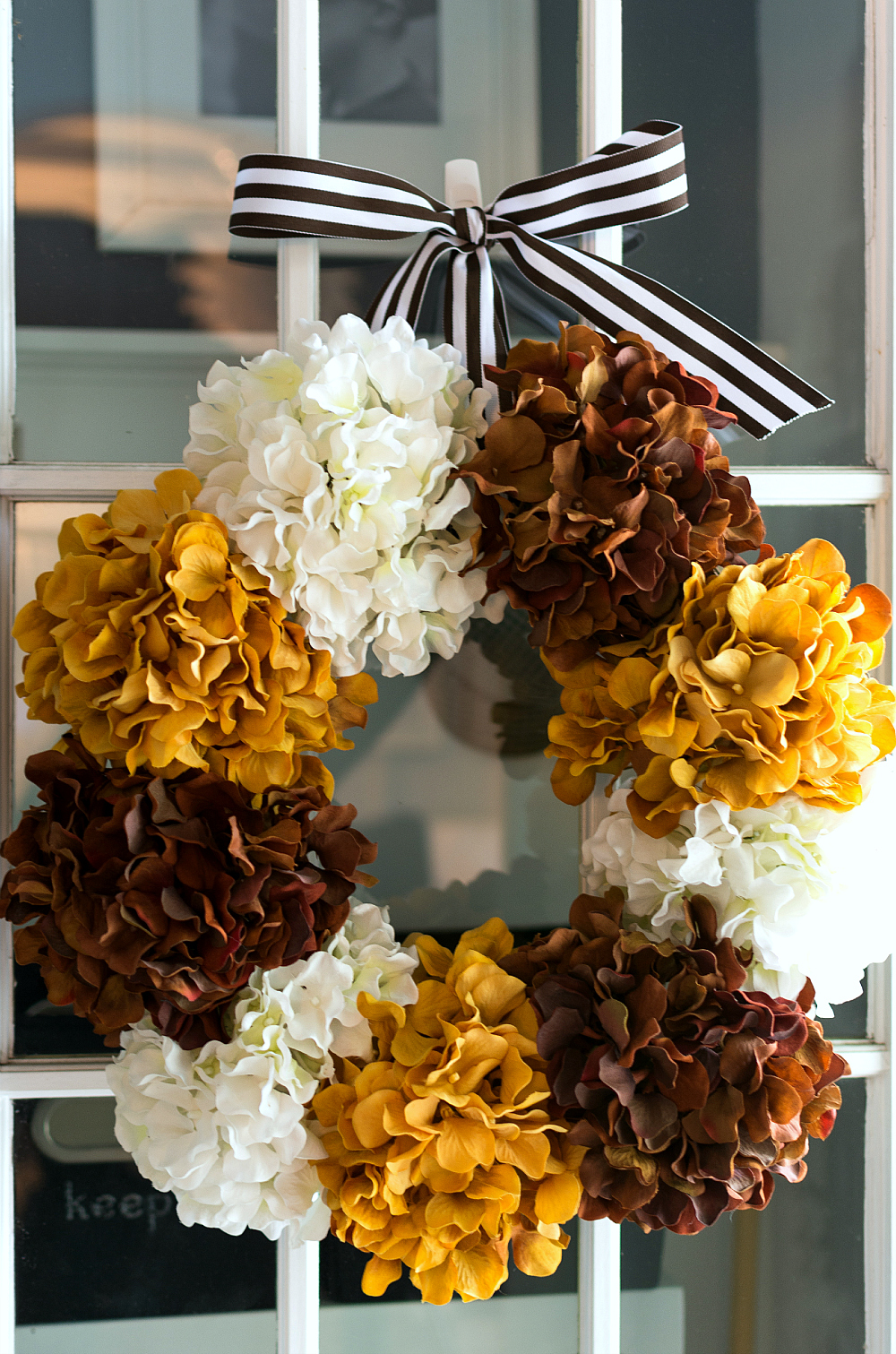 *some affiliate links included.
Sharing: | Between Naps on the Porch |