Fall Table: White Pumpkins & Hydrangeas – Holiday Table Setting Ideas.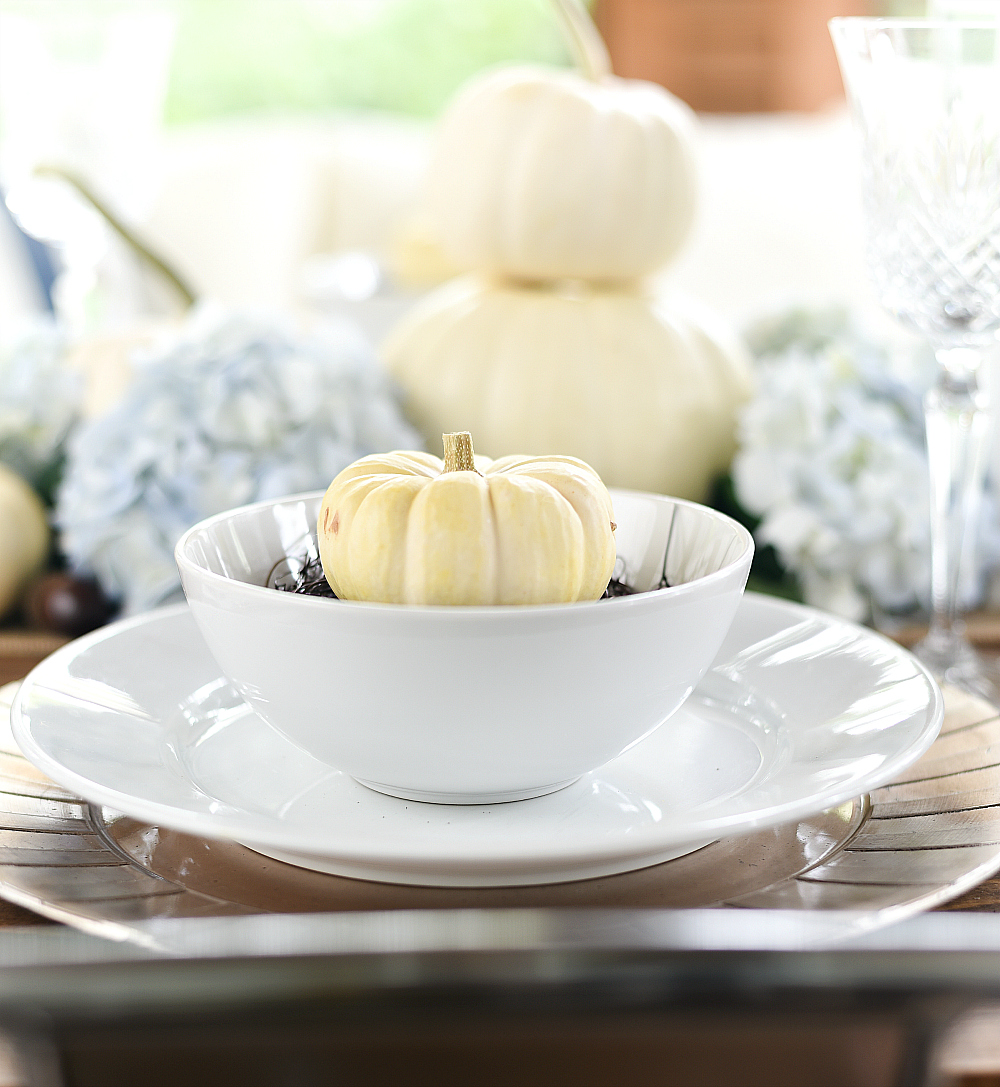 I hate my house.
There, I said it.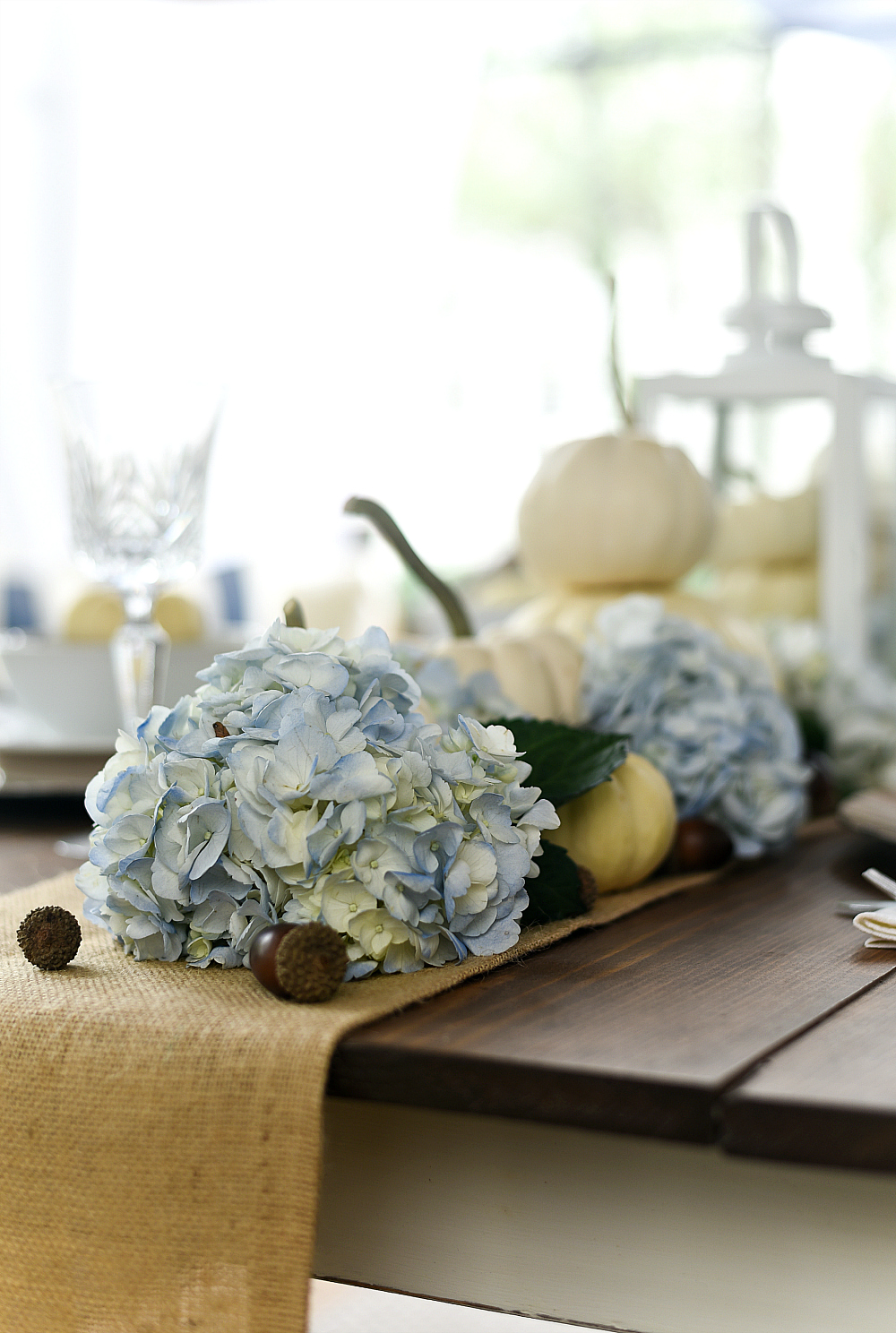 I realize it's a bold thing to say when I blog about my house.
And ironic.
So let's be clear: while I hate my house I don't hate my home. The distinction being this place … this structure … holds so many memories I'll forever cherish.
And this place … this structure … holds so many fun (and challenging) DIY projects I tackled and documented here.
But this place … this structure …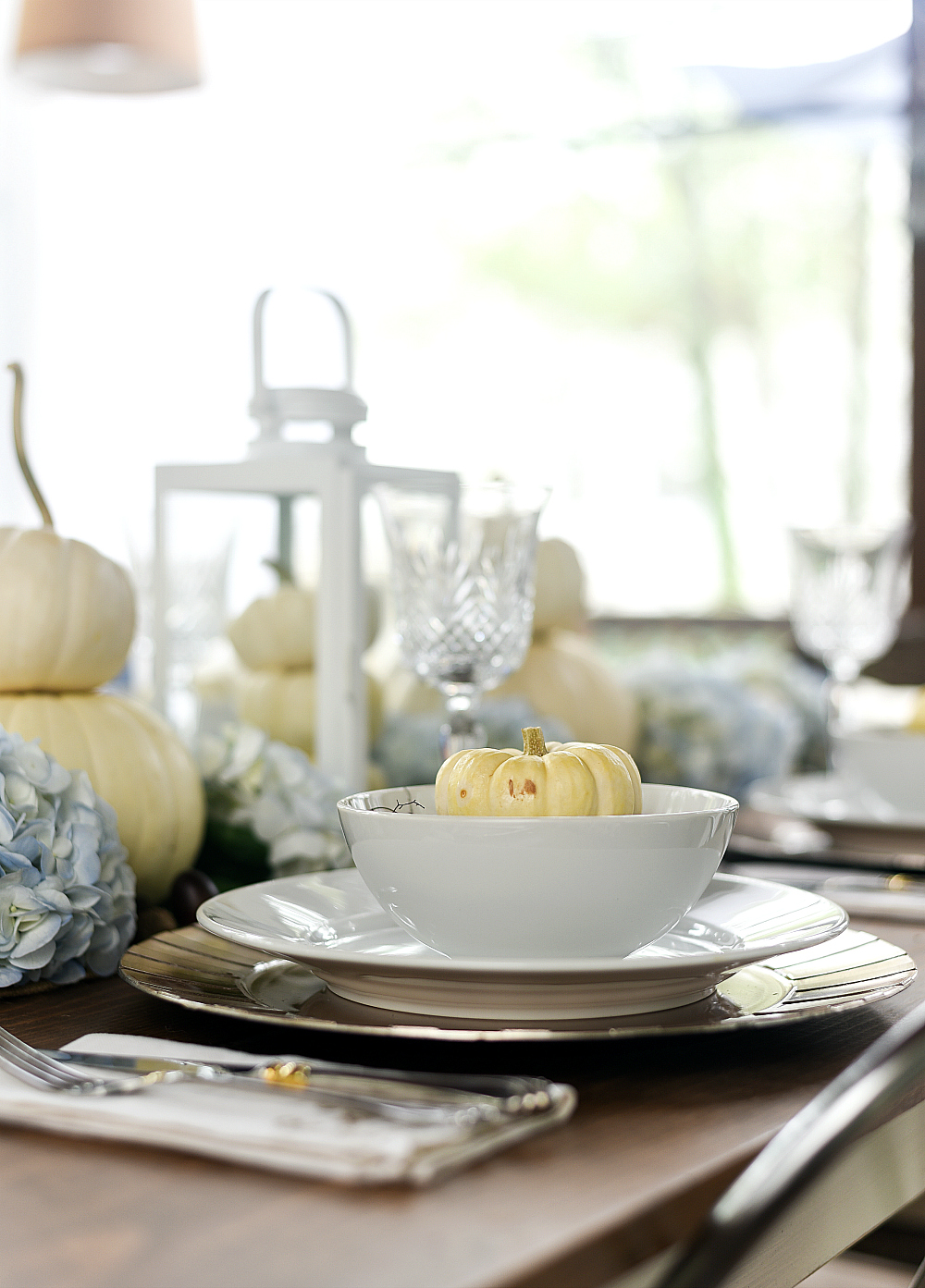 … this shell that houses all those memories? That's what I no longer love.
You could say I'm ready to shed this place …
this structure …
this shell of a house.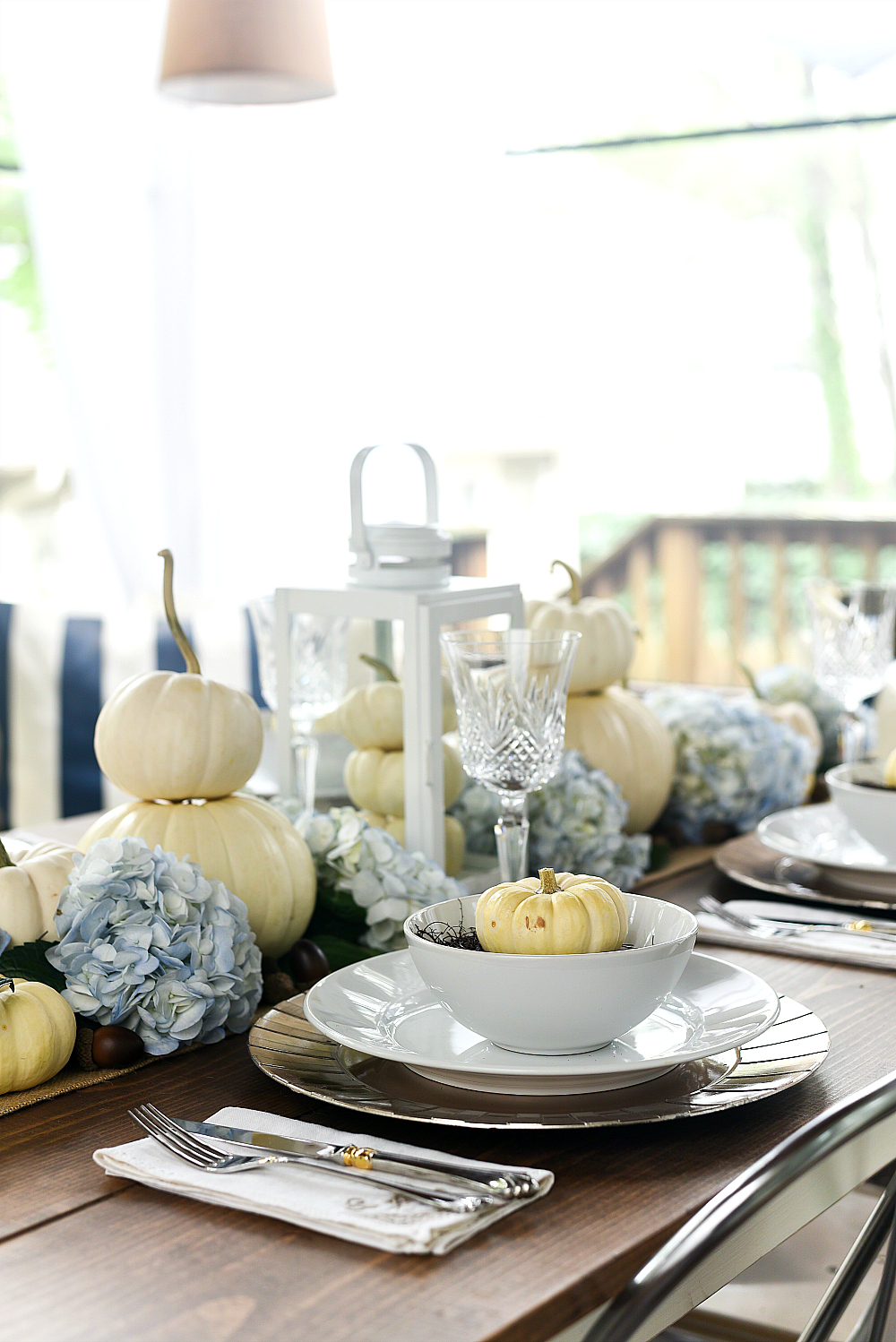 Now, I didn't always hate this house. In fact there were many years where my heart had nothing but love and adoration for this structure.
From the moment we first met, it was love at first sight. I knew it was the one for me.
For us.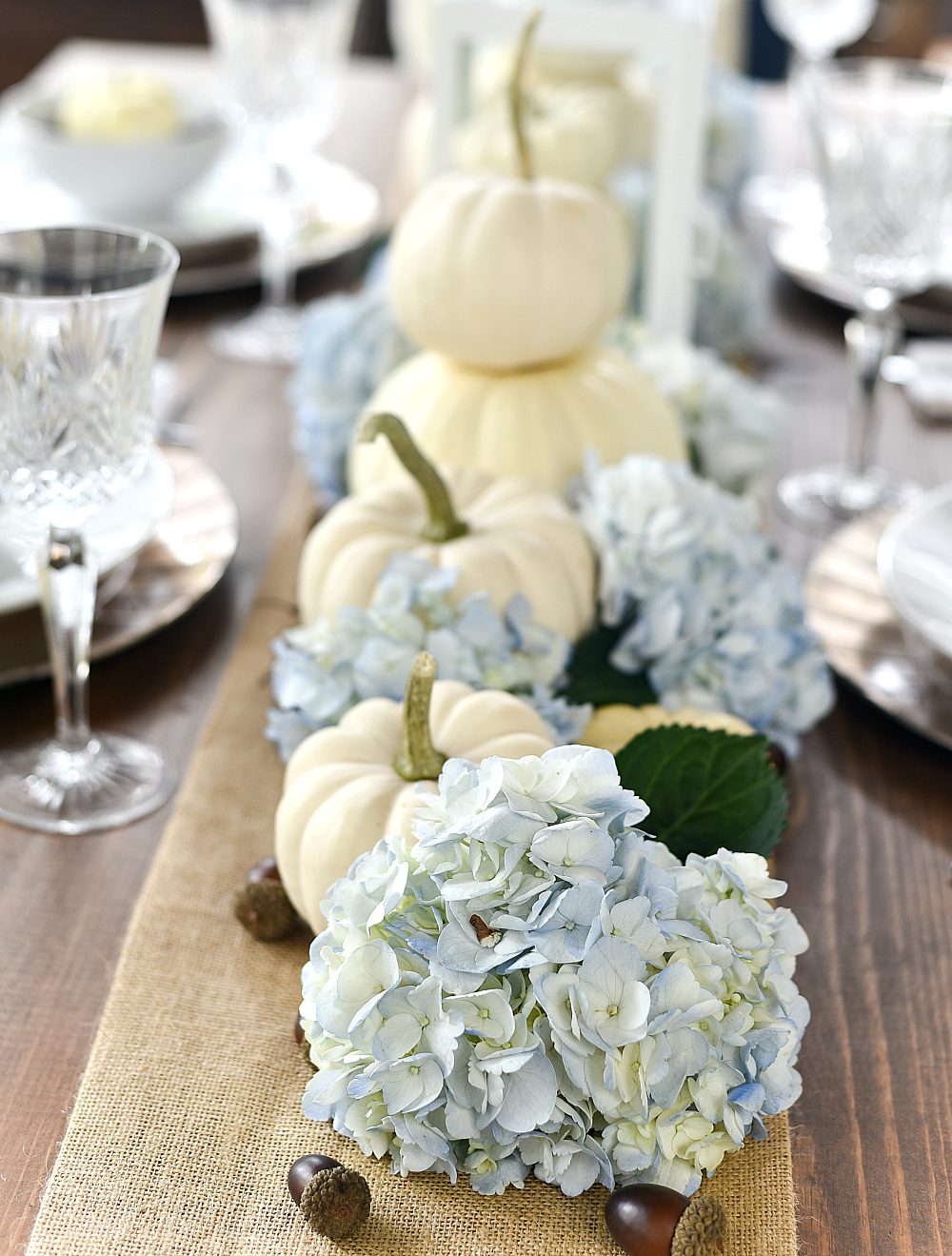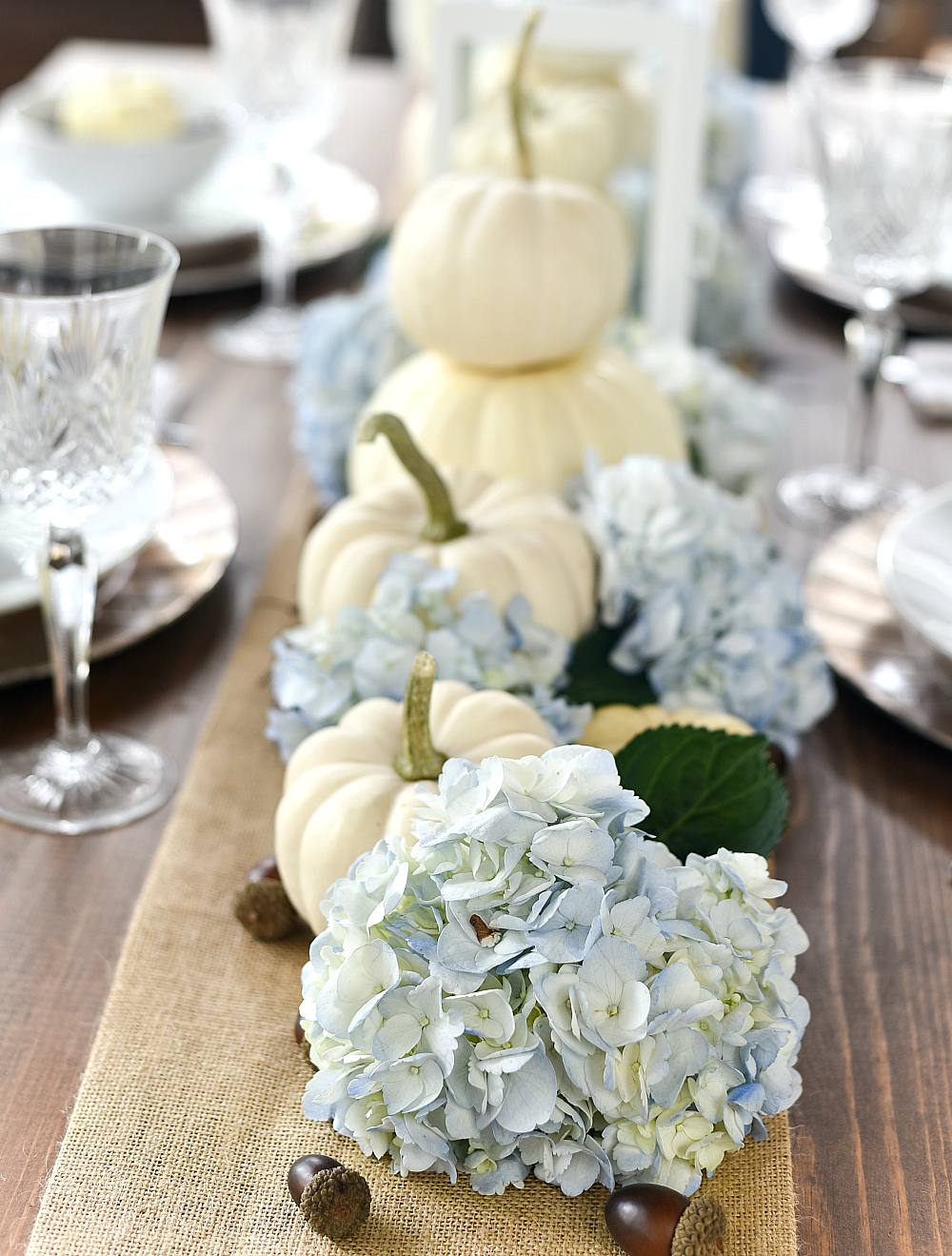 And over the years, we've painted and decorated and painted and decorated again as we've grown as a family and made those memorable memories.
We even added space on the back to accommodate our growing family.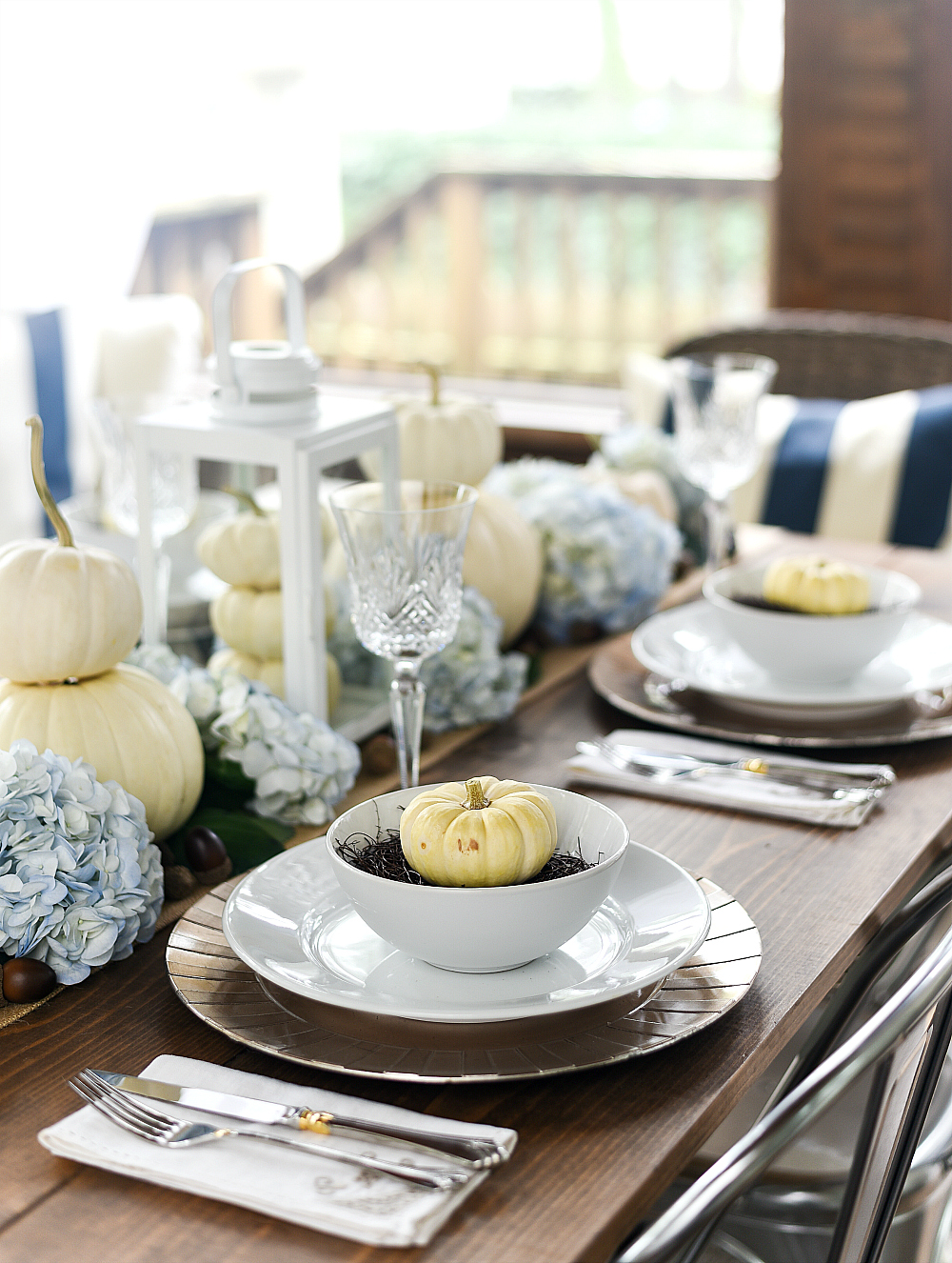 But sometime over the last five years or so, I've soured.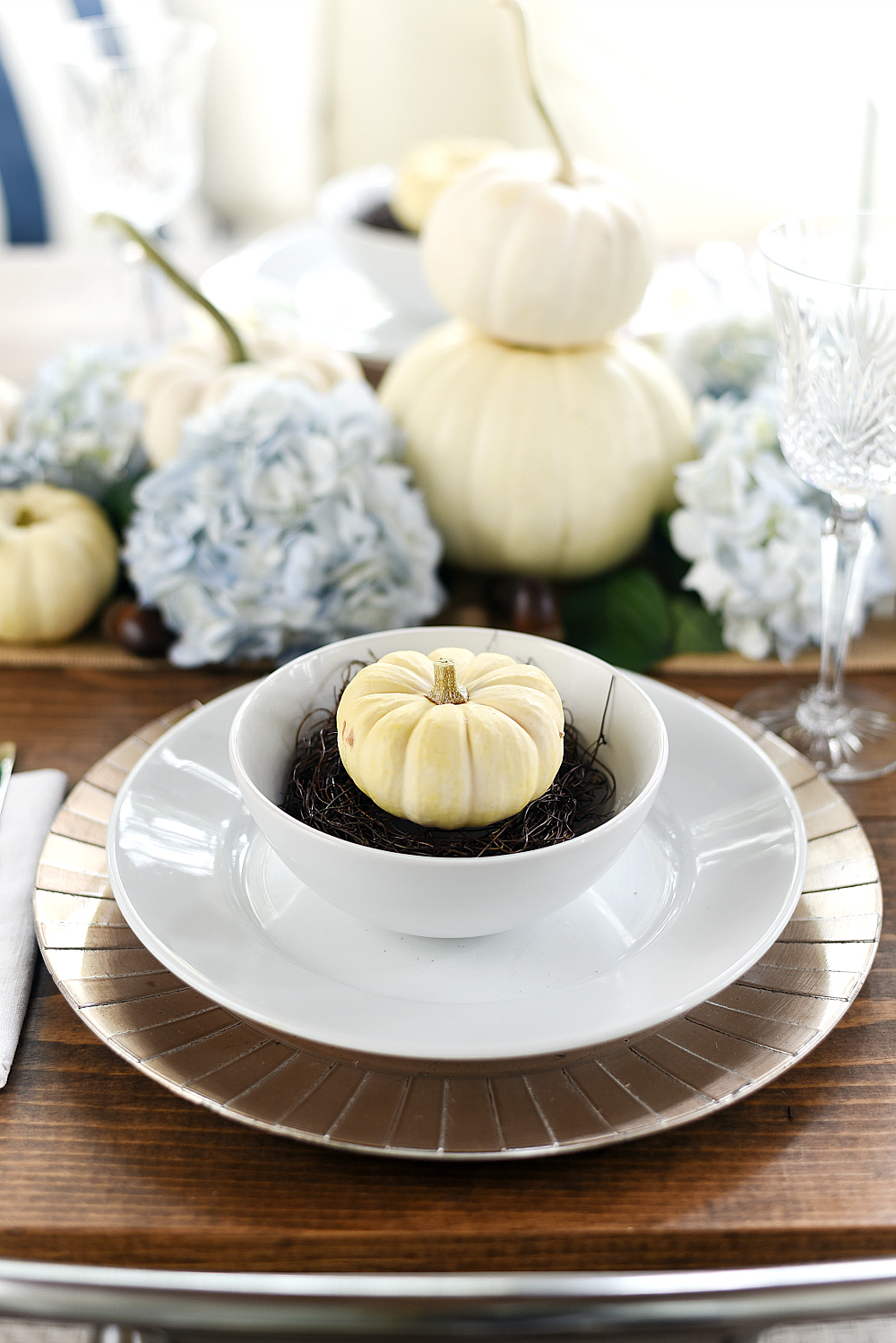 Mostly because we're at the point where big changes need to be made. Big, expensive gut changes to bathrooms and kitchens and basements. Oh, and there are big, expensive things that are pushing the limits of their warranties (like roof shingles and appliances and heating/cooling systems).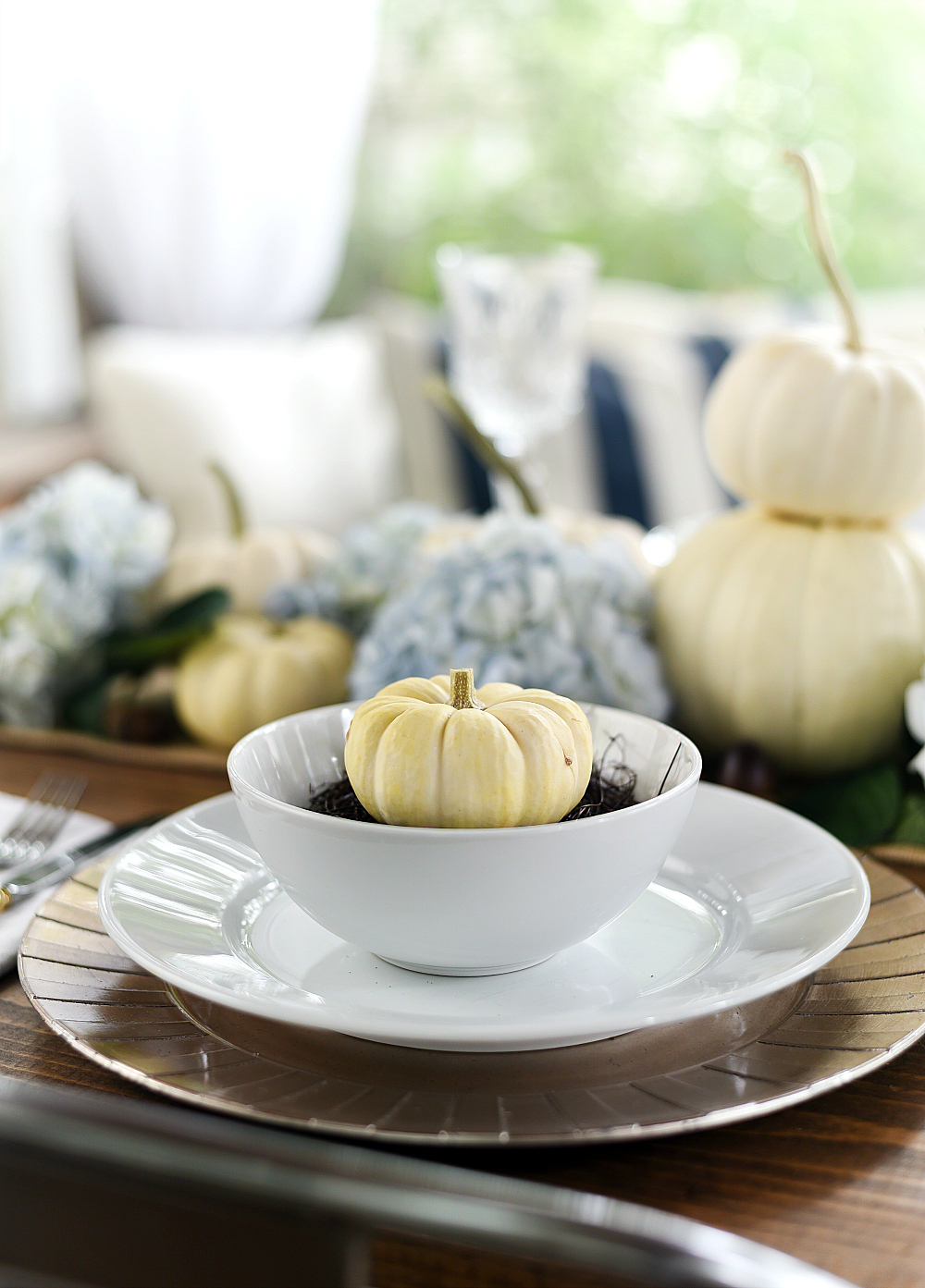 In a normal real estate market, we would make those investments and see returns when we sell …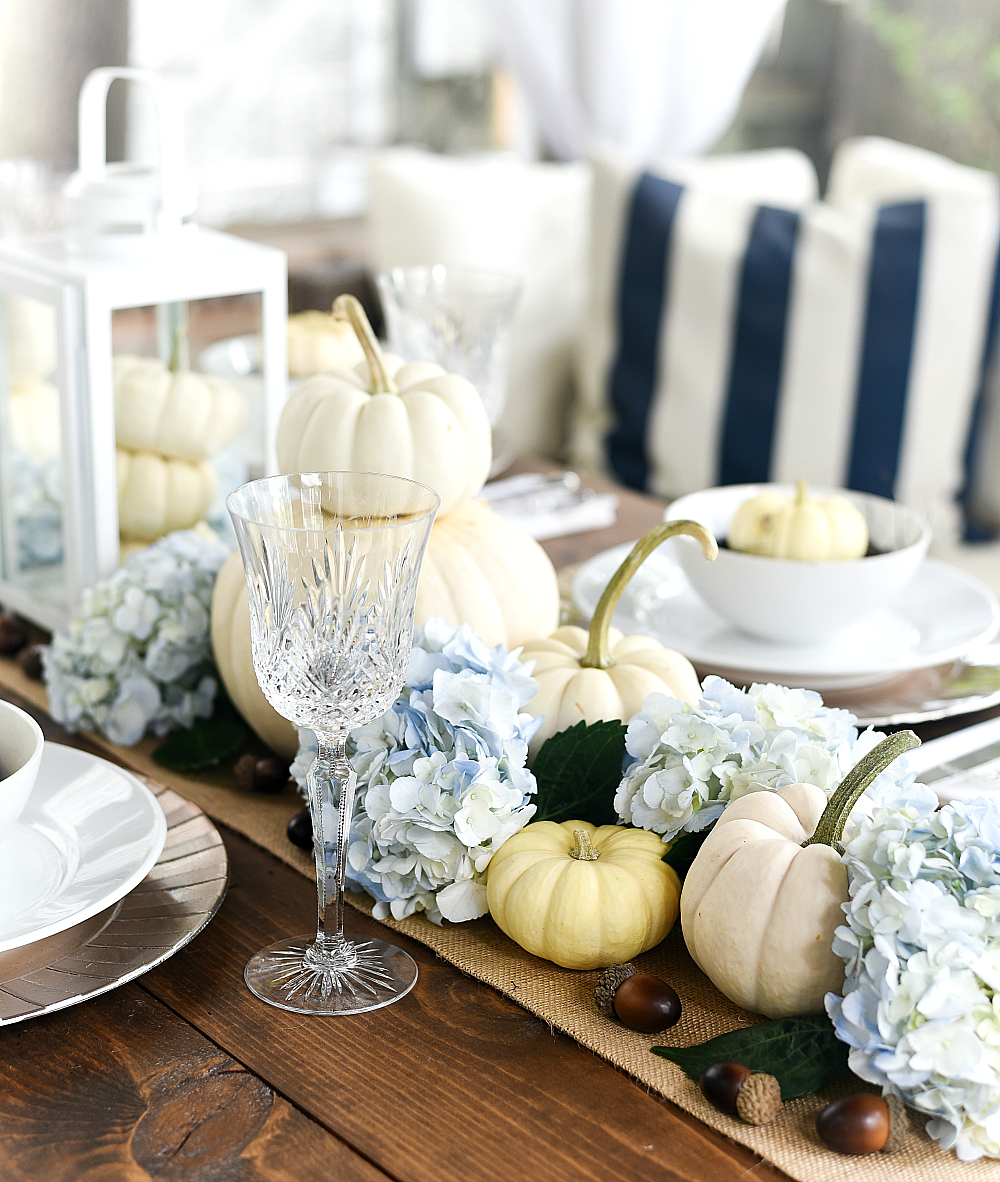 … but we don't live in a normal real estate market. In my Chicago neighborhood, my house is a tear down.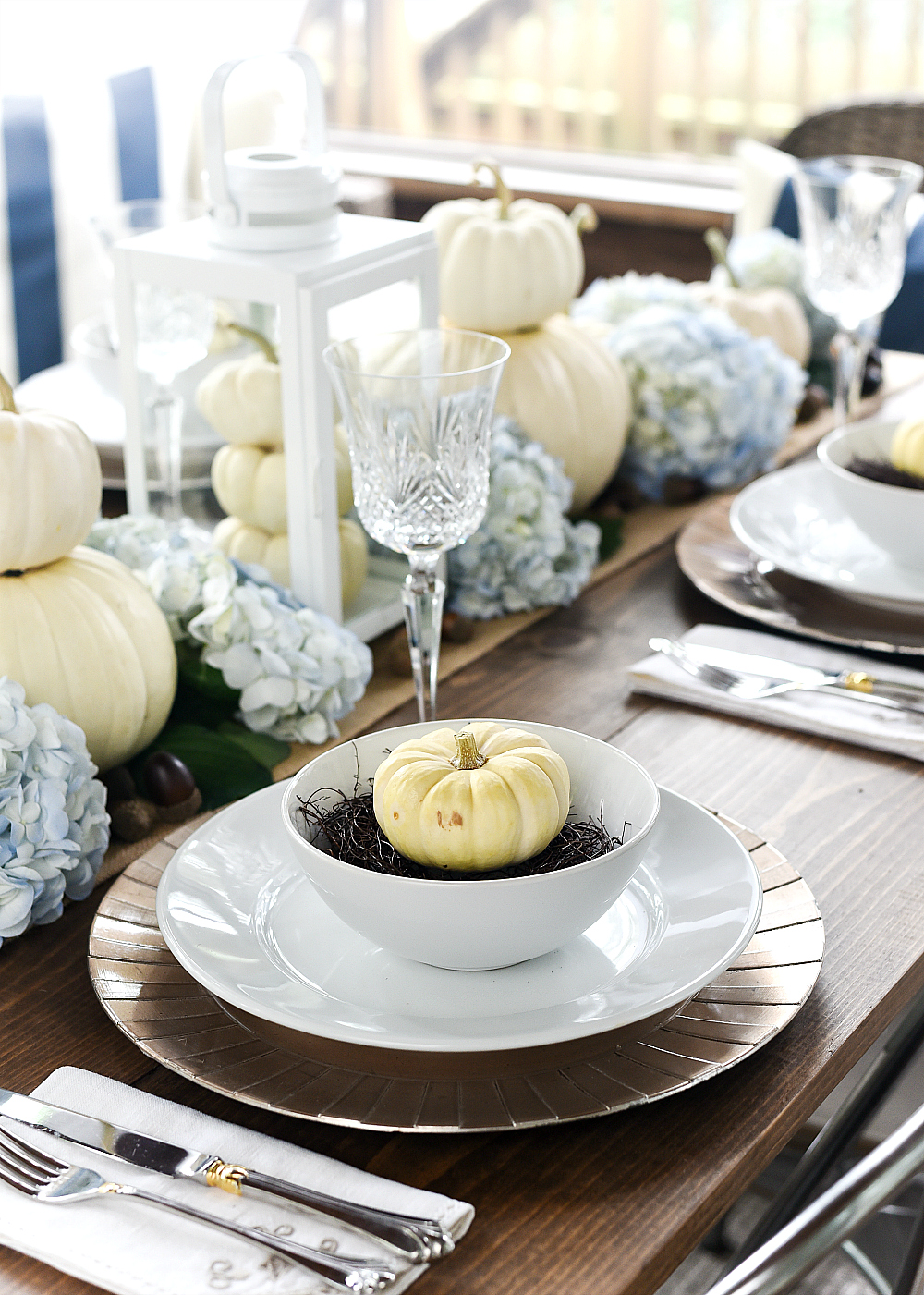 And it's not a tear down because it's a horrible home. It's a tear down because this market can bear a much larger, much more expensive home. Something in the $1.2 – $1.5 million range.
And to get that $1.2-$1.5 price tag, it's so much easier to tear down and build anew. I've watched it happen time and time again …
In fact, there are two such projects happening on my stretch of block as I type this.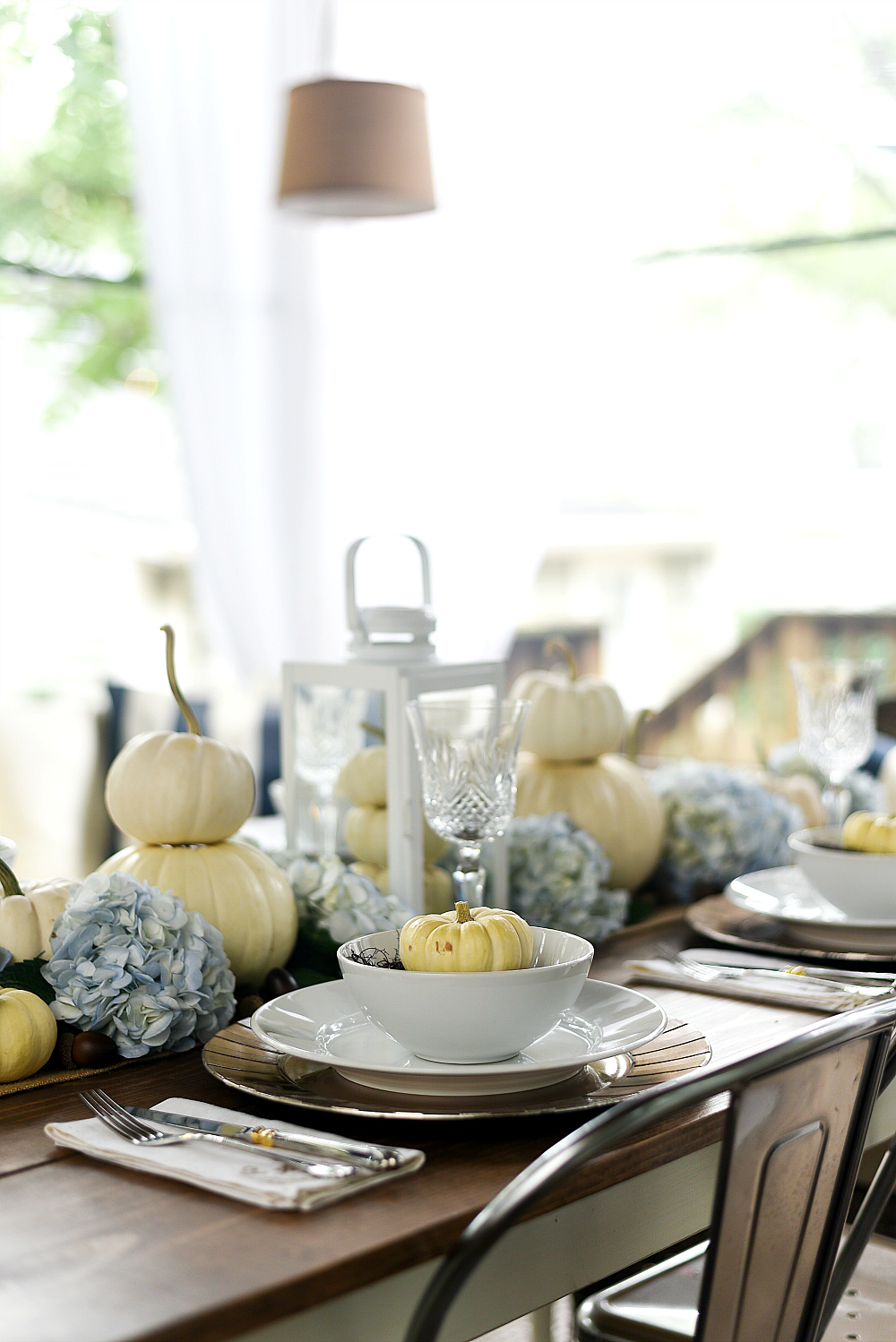 So any big investments we might make (kitchen, bathroom, roof) will net nothing.
Nada. Zero. Zilch.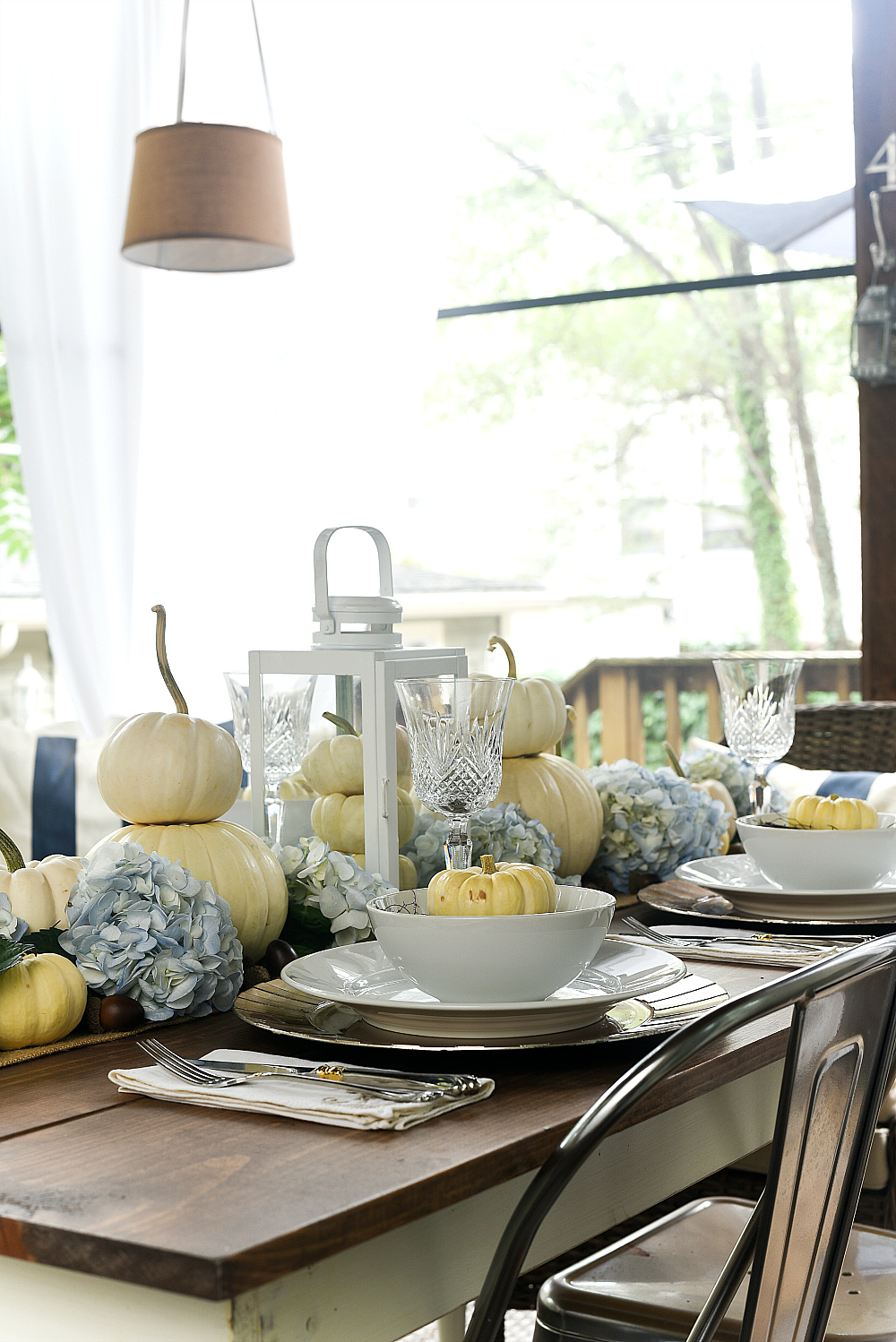 Our home's value is not in the structure. But in the land upon which it sits.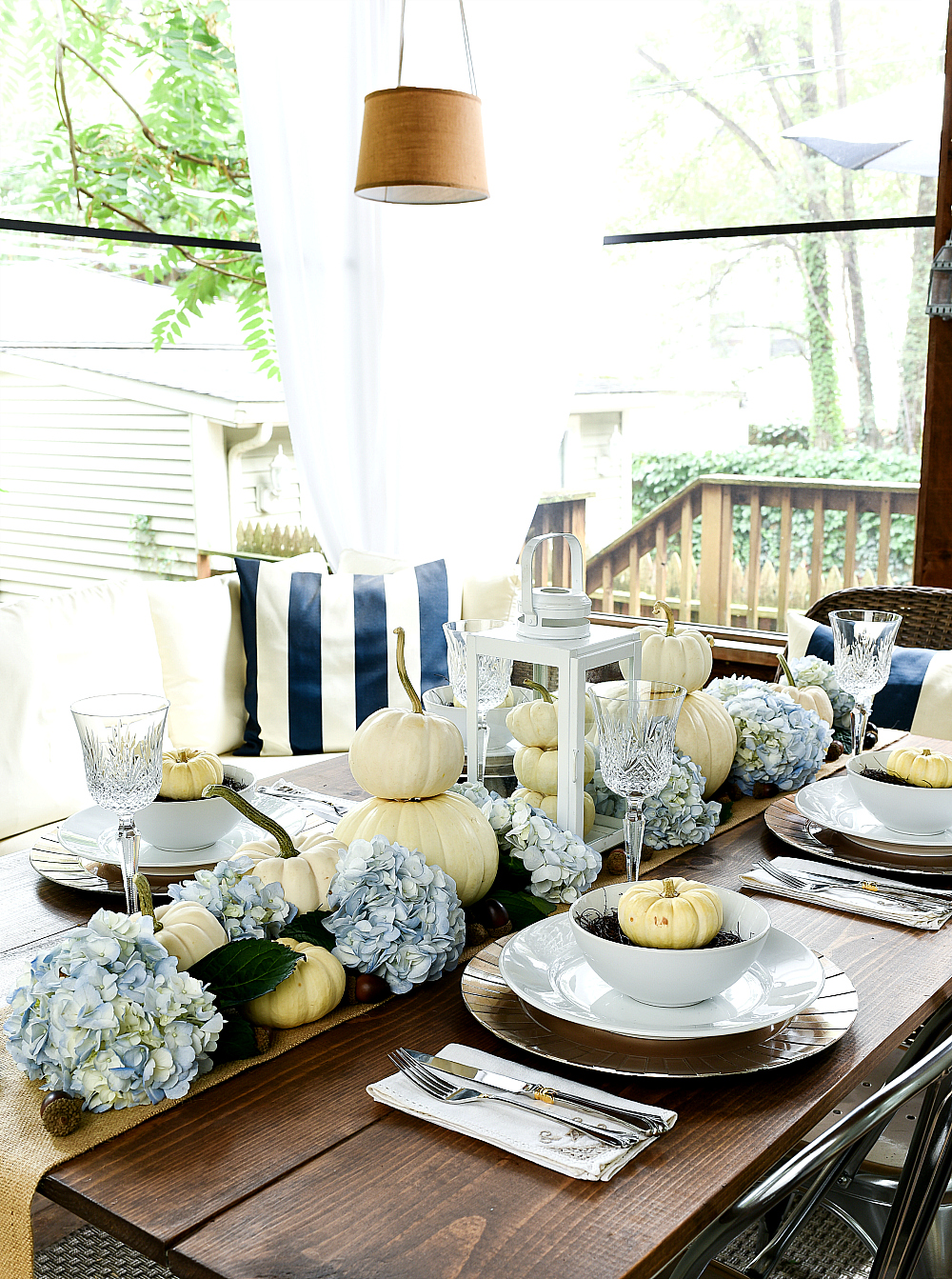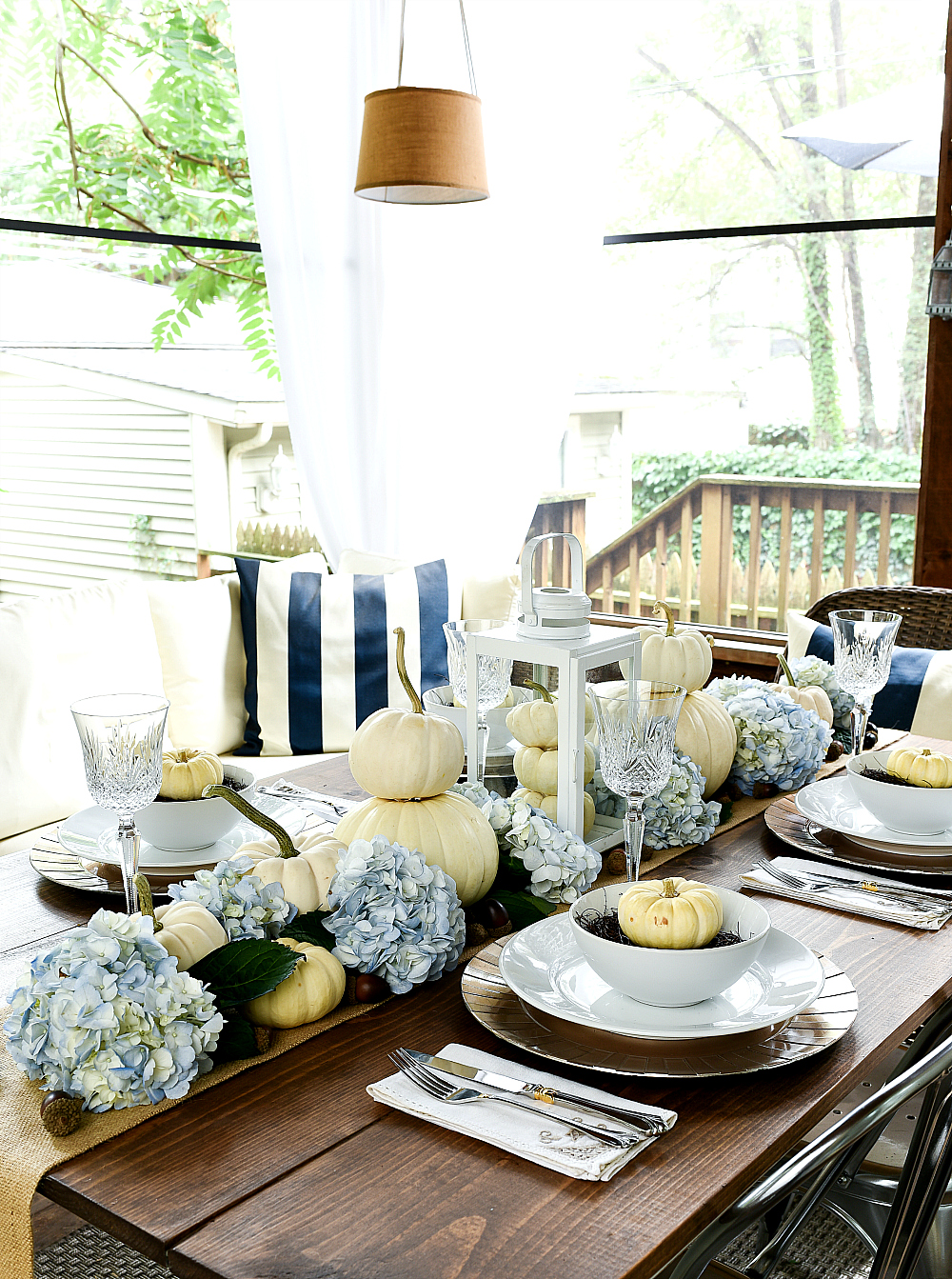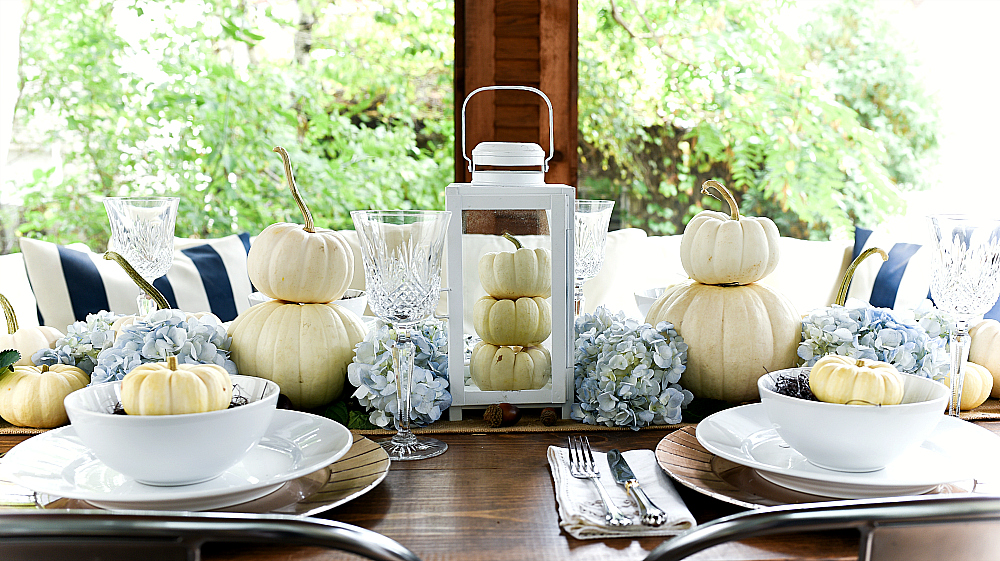 So here we live. Biding our time. Painting walls and buying new rugs to refresh our homes interior as we wait …
and wait …
and wait. All the while hoping the next big storm doesn't blow off the roof shingles. And holding our breath as we turn on the heat for the first time each Fall …
and the A/C each Spring.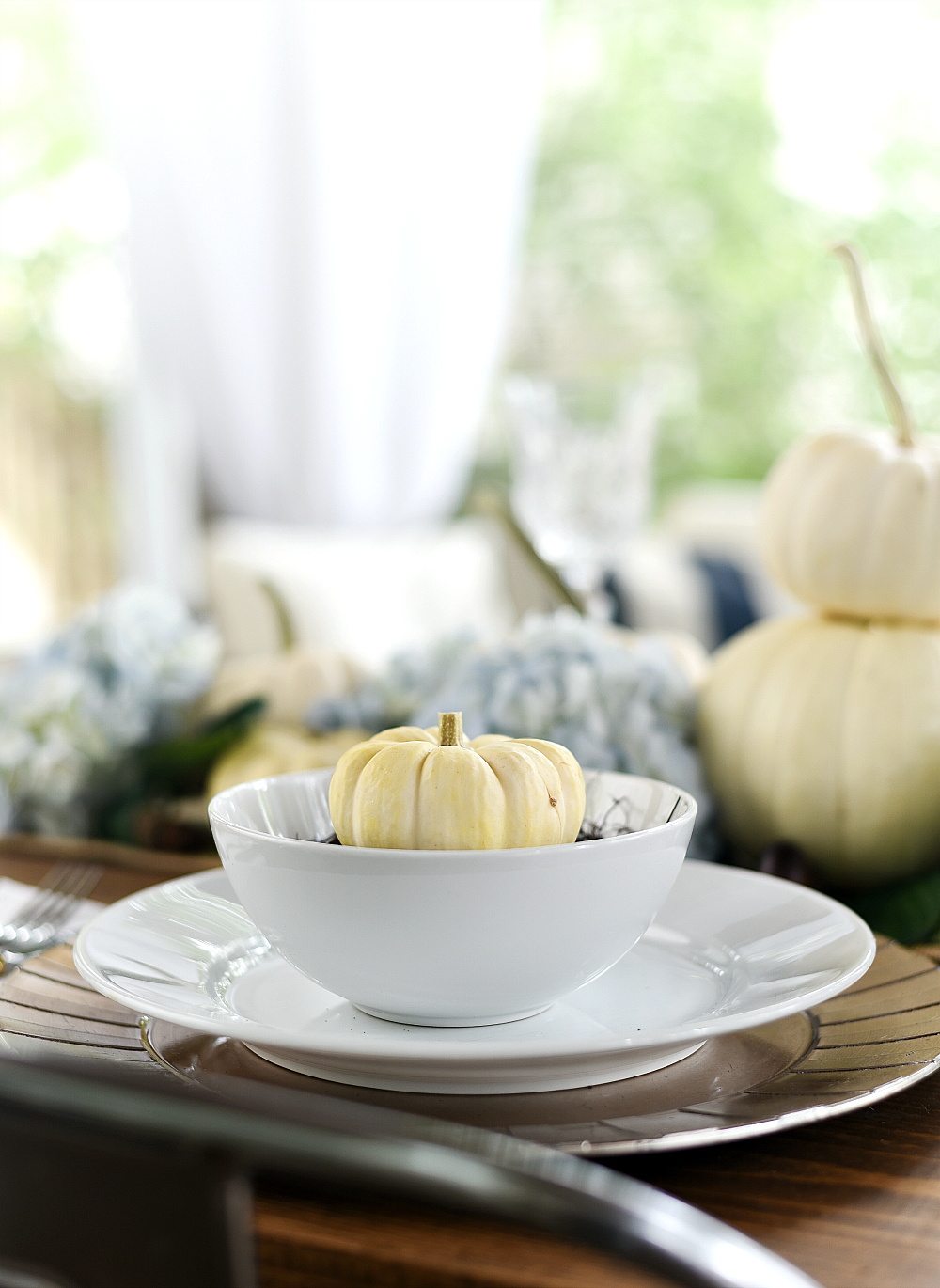 But when finally do move (hopefully sometime in the next 4-5 years), there is one house love I'll miss most …
the screen porch.
It was a top reason we feel in love with this house. And continues to one of the top things we love about this house. 🙂
Pin It!


You Might Also Like: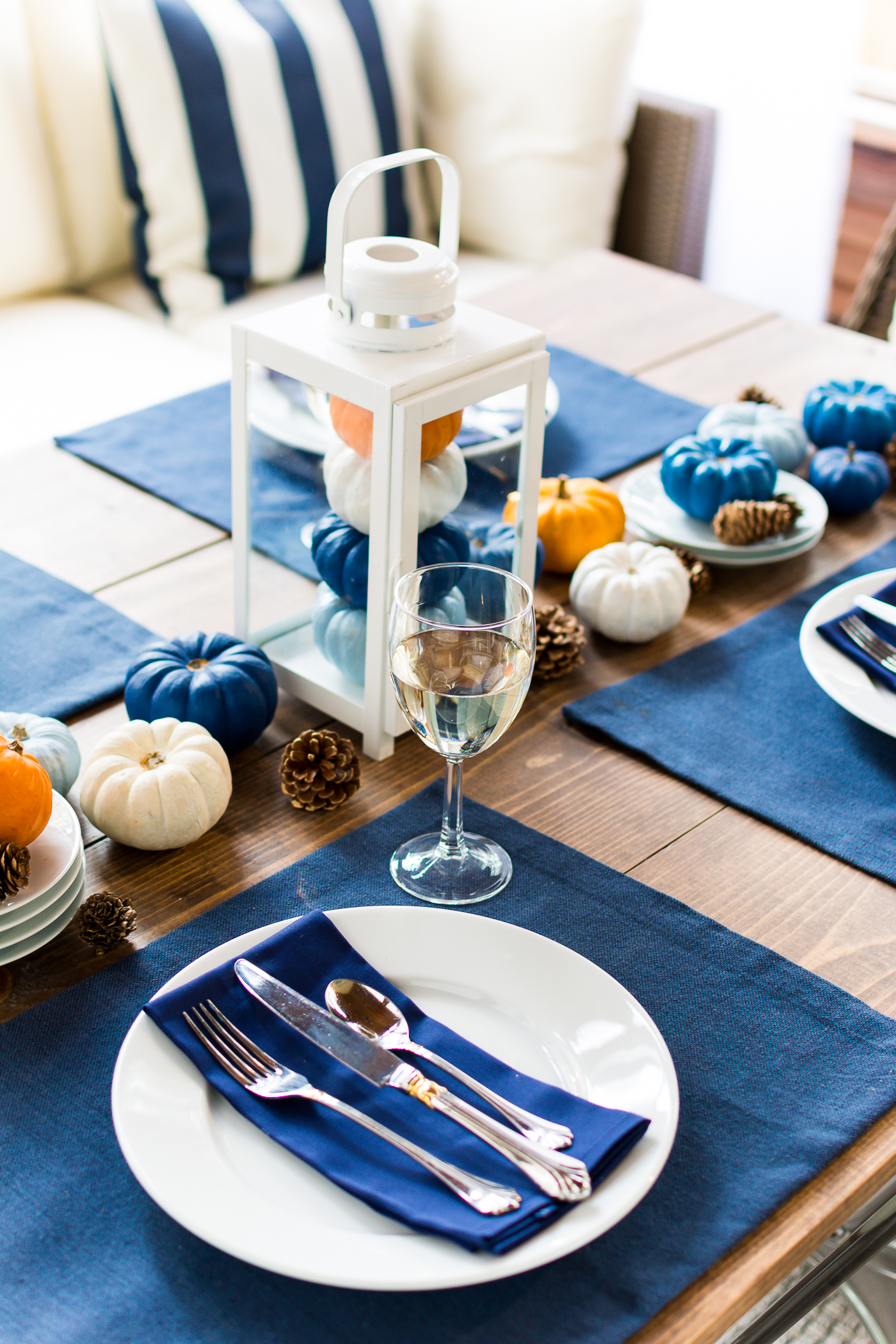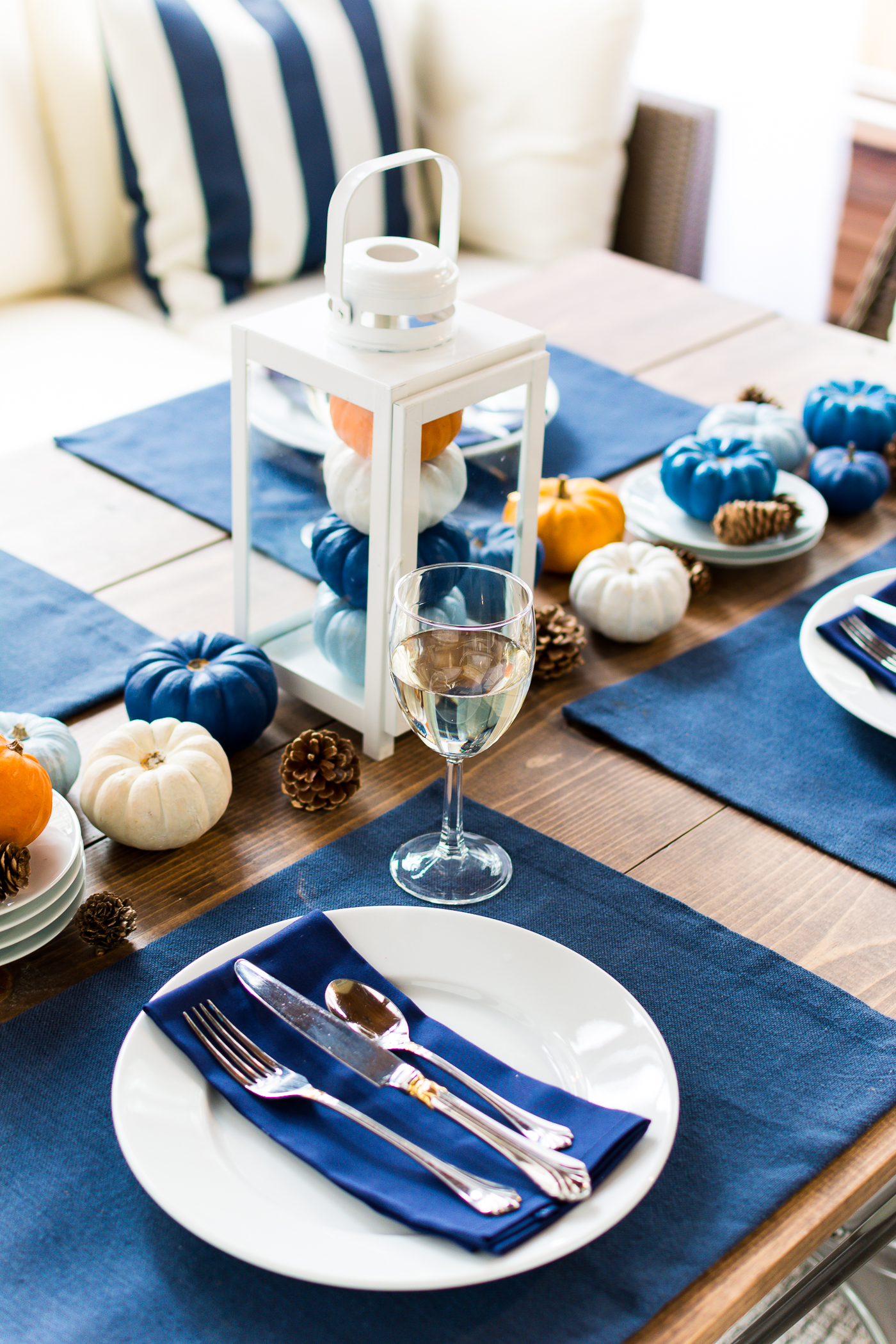 Fall Table with Painted Pumpkins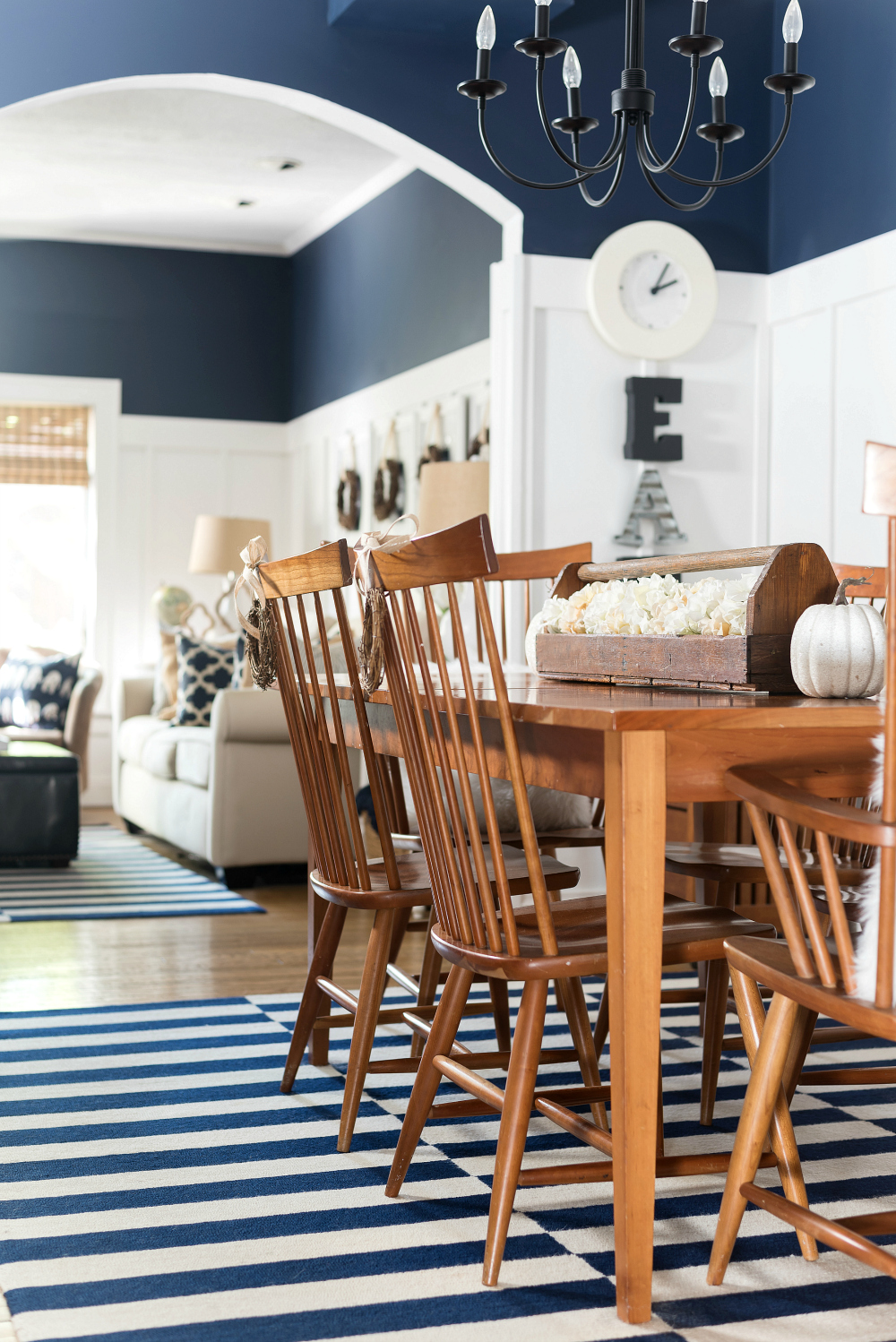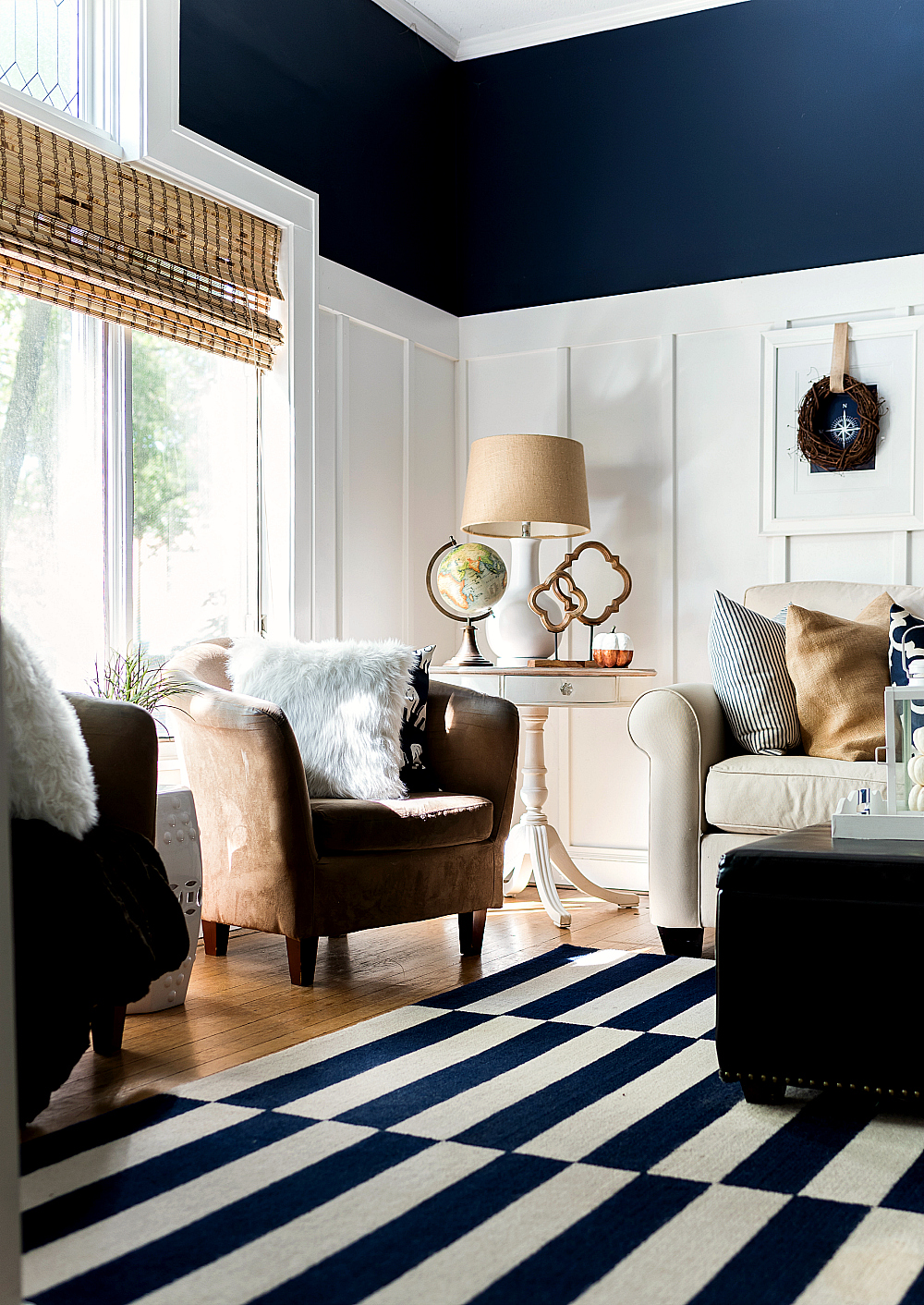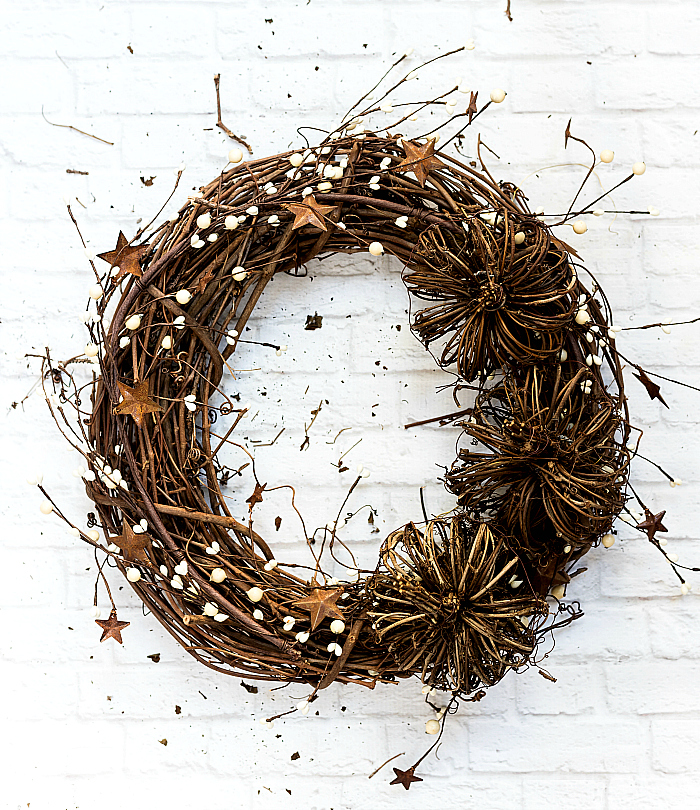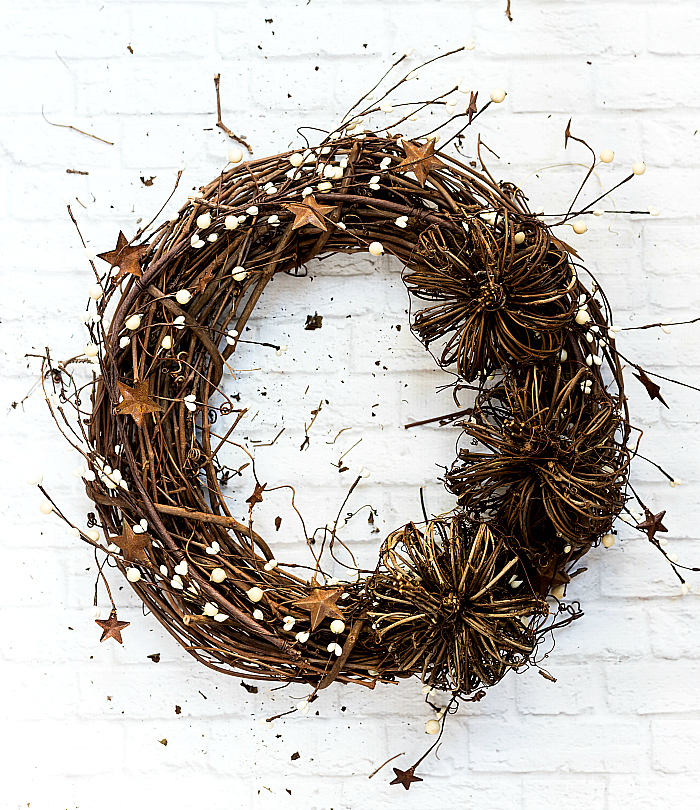 Sharing: | Between Naps on the Porch | Savvy Southern Style |