This is a Sponsored post written by me on behalf of Honeywell Wi-Fi Smart Thermostat with Voice Control for SocialSpark. All opinions are 100% mine.
It's that time again …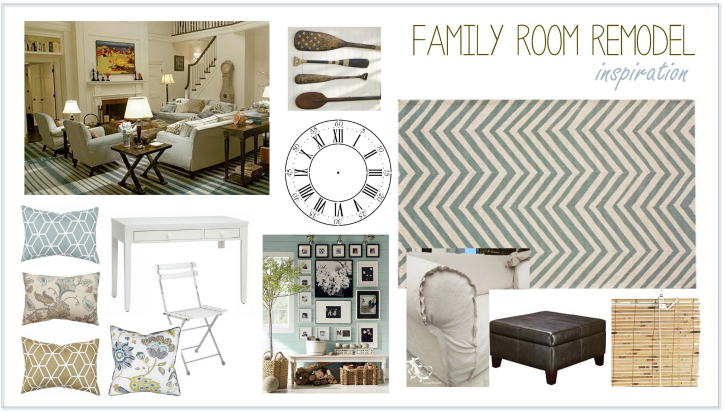 Time to make a commitment.  Time to make a plan.  Time to pick out colors.  Time to choose fabrics. Time to open up the wallet …
*Sigh*
If only home improvement projects were free.  🙂
Up next on the hit list is the family room.  It's a biggie.  And it will include a number of firsts … sewing a drop cloth slipcover for the sectional couch … hanging bead board wallpaper … figuring out how to paint around skylights in a vaulted ceiling …
A bit daunting, to be honest.
But before any fabrics are chosen or slipcovers sewn or paint is painted, I have a very important DIY project to take care of …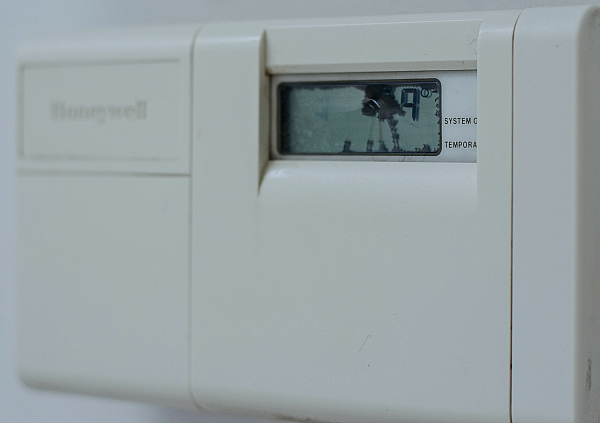 replacing the thermostat.
That thermostat exclusively controls the temperature in the family room.  A room we custom built 13 years ago.  And a room with it's own heating and cooling system.
That thermostat served us well up until a few weeks ago.  Thirteen years of punching in temperature changes … up and down and up and down again … finally took it's toll.  Now I don't know what temperature is displayed.  Which makes setting the temperature a challenge …
a challenge that will certainly have a negative impact on our Peoples Gas bill.
Luckily, Honeywell came-a-knocking.  Offering me their new Honeywell Wi-Fi Smart Thermostat with Voice Control.
What?  How crazy cool is that?  No more punching in numbers!   All I have to say is "Hello, thermostat" to activate and control the temperature!
Turns out it uses something called "advanced far-field voice-control technology" … which, in layman's terms, means it breaks through all the noises in our house to recognize my voice commands.  From across the room!
Oh the fun I'm going to have …
I wonder if it talk's back?  😉
Best of all, I can customize the display screen to coordinate with my Family Room Remodel Inspiration Board.
Have I mentioned that this thermostat is crazy cool?
Oh, and things get even better …
Amazon $100 Gift Card Giveaway
… for you!  That's right.  Honeywell wants to give one of you a $100 Amazon gift card.  Just leave me a comment telling me what voice command you wish your thermostat could fill …
I'm thinking "wash the dishes" would be mine …
🙂
 *** Contest ends at 10 PM Central Time on Thursday, October 10, 2013 ***
To learn more about Honeywell's Wi-Fi Smart Thermostat with Voice Control – and find out when and where you can purchase one of your own – visit www.wifithermostat.com/voice.
Sharing:
* Home{work} Wednesday *  Pretty Things *