Tutorial on how to make a faux leaded glass window.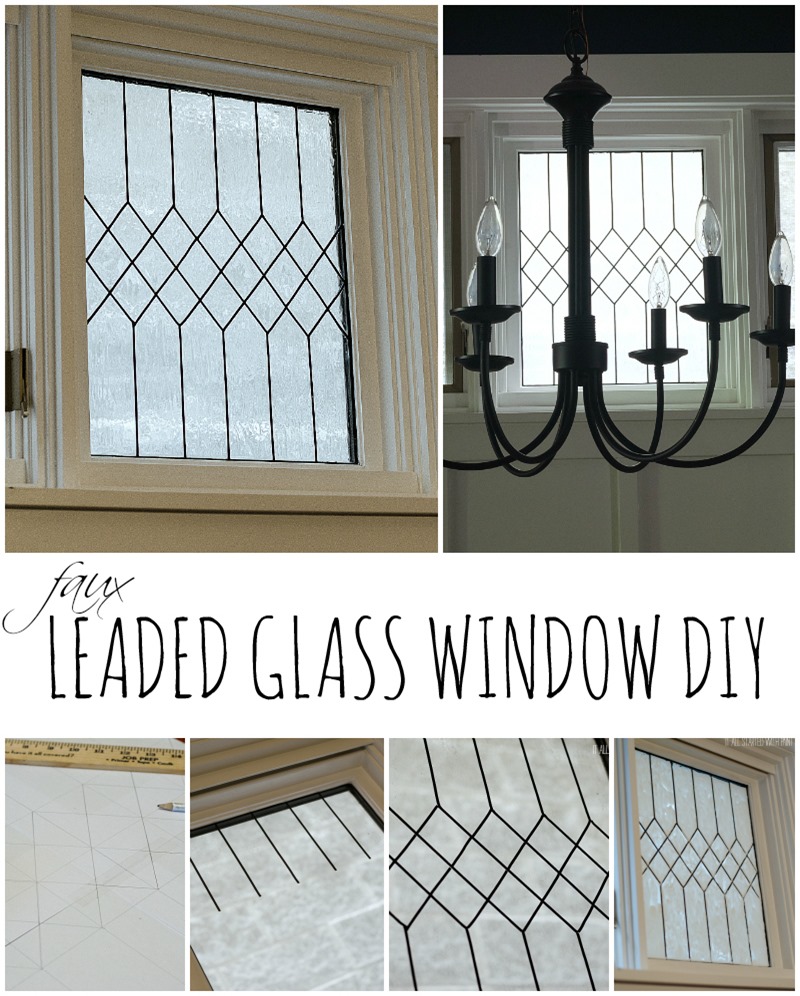 Hi everyone! My name is Linda from It All Started With Paint and I'm thrilled to be participating in the Remodelaholic 'Week of Windows' event.
Before I share my faux leaded glass window project, let me share a little background about me. I'm a Jersey-born-and-bred Midwestern transplant who lives in Chicago with my husband and two children. Seventeen years ago I left a successful career in public relations to stay at home and raise my children. Since then, I've balanced child rearing with freelance public relations work. Then three years ago I discovered the world of DIY and home décor blogs. I was inspired by the amazing – and affordable – transformations so many talented women (like Cassity) were making to their homes. It awakened my 'inner Martha' and I decided to add my voice to the blogosphere. Since then, I've been chronicling my DIY, room remodel, crafting, and cooking journey on my blog, It All Started With Paint. And, just because I'm a glutton for punishment, I even started a second blog, Mason Jar Crafts Love, where I share innovative ways to craft, cook, and decorate with mason jars.
Back to my home DIY journey. Our house is over 100 years old. Don't get too excited. It comes with none of the old world charm you might imagine a home built in the late 1800's would possess. It does, however, come with a whole lot of old house money-pit headaches! But that's a post for "This Old House Headaches Week" …

I pride myself on being a make lemonade out of lemons person. And when confronted with modern-looking windows and mouldings that didn't really fit with the coastal-nautical-city-cottage vibe I'm was hoping to infuse into our home, I set about giving them a bit of old world flair. On the cheap, of course, with a faux leaded glass window treatment …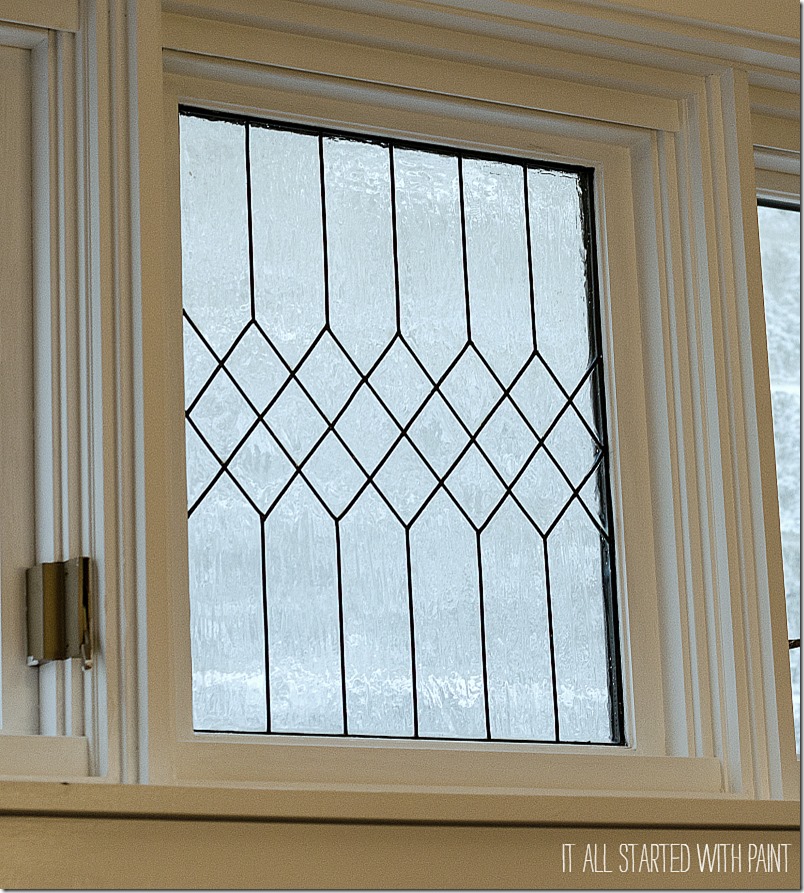 I started out drawing my design on a piece of paper the exact dimensions of the window opening. Needless to say, there was a lot of erasing and redrawing to get the perfect fit.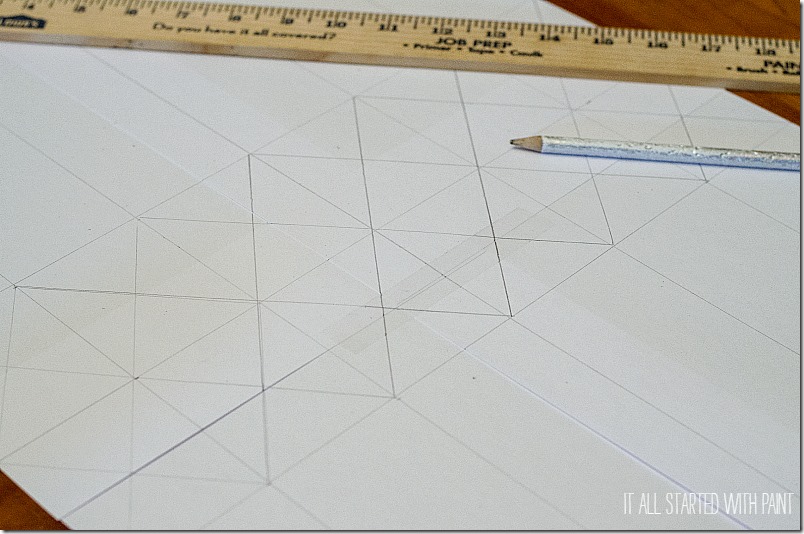 Now, if I could easily reach the outside of the window, I would just tape that drawing to it and get to work. But that wasn't an option. So I put my drawing up against the window and, using a pencil, lightly marked off my lead line starting points on the edges of the window frame.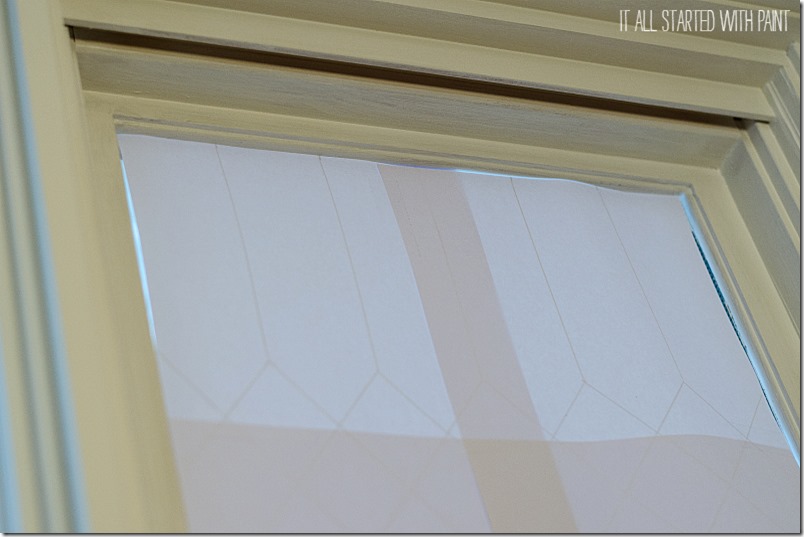 Then it was time to grab my Gallery Glass supplies, which I found at the craft store.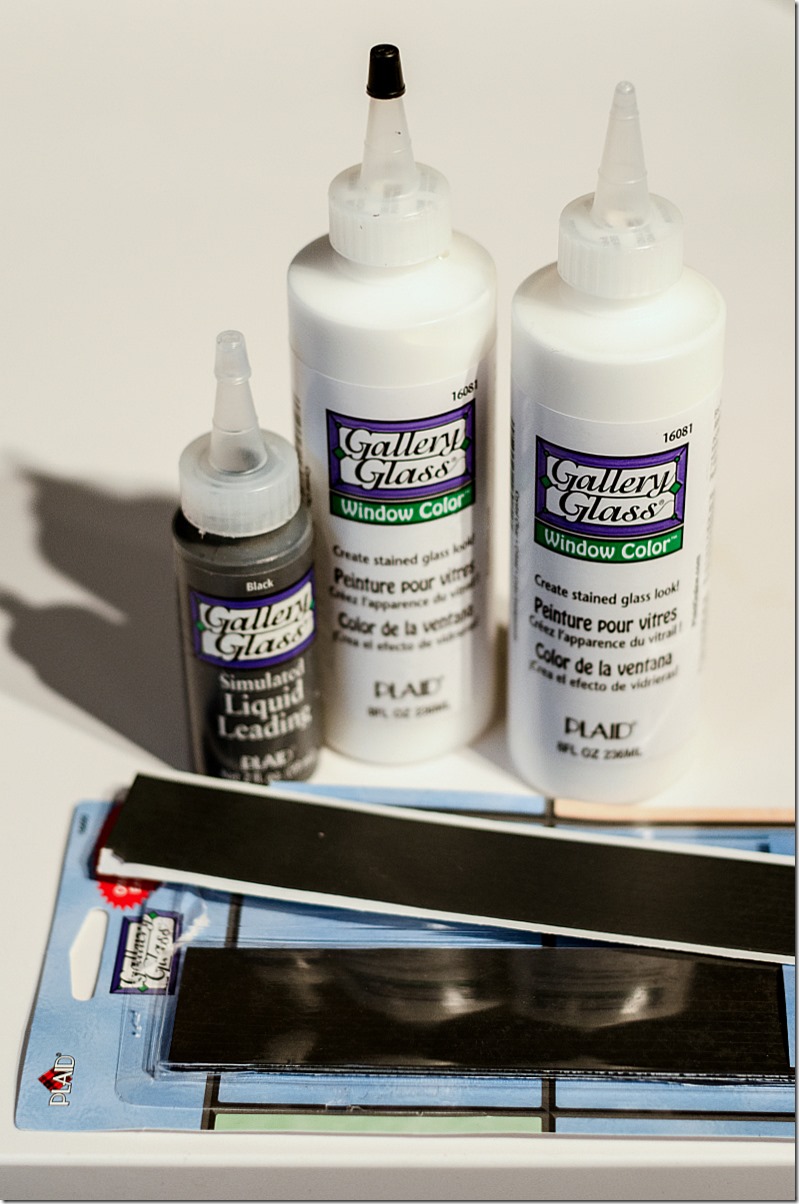 Those leading strips are pure genius. You can easily cut them. Easily reposition them. I just used a level to keep my vertical lines straight.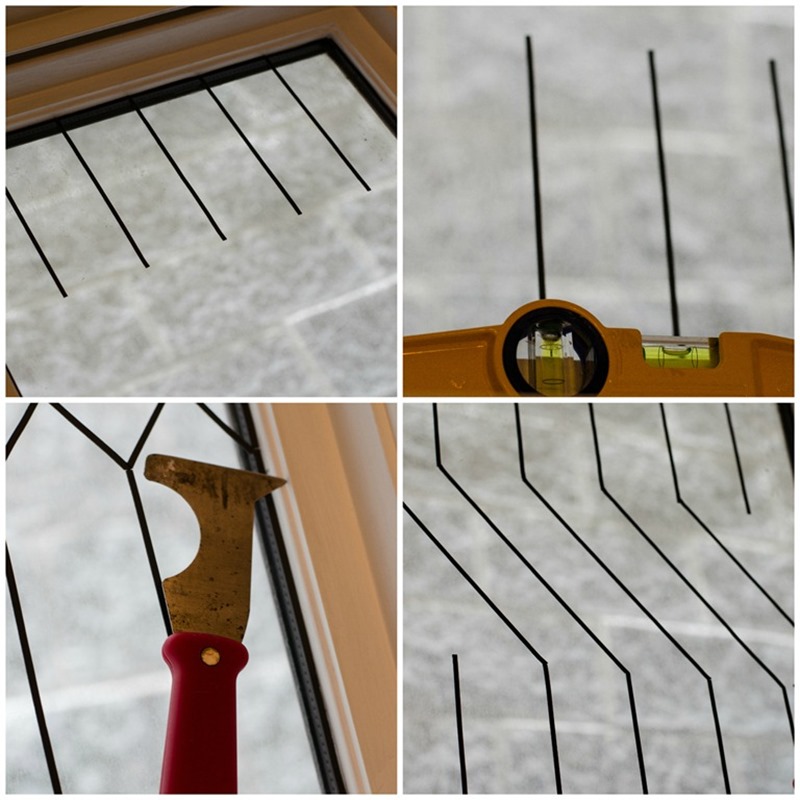 The I added some liquid "solder" to clean up the leaded areas where pieces didn't quite connect.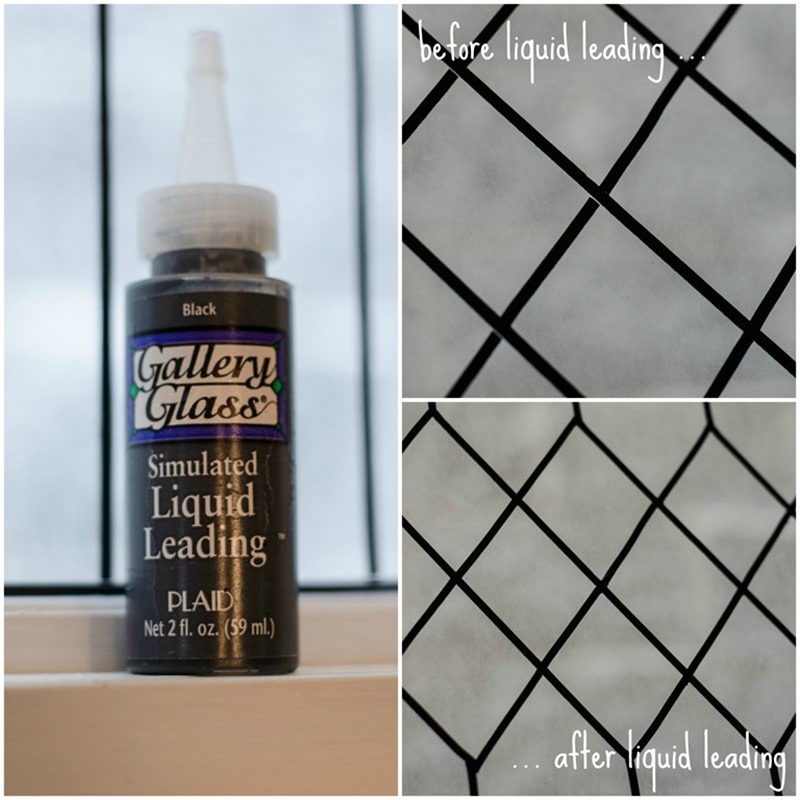 I let that dry for 8-10 hours, per the instructions on the bottle.
Phase two was the application of the Crystal Clear glass color. Which, obviously, is colorless. After it dries, that is. During application it was milky white.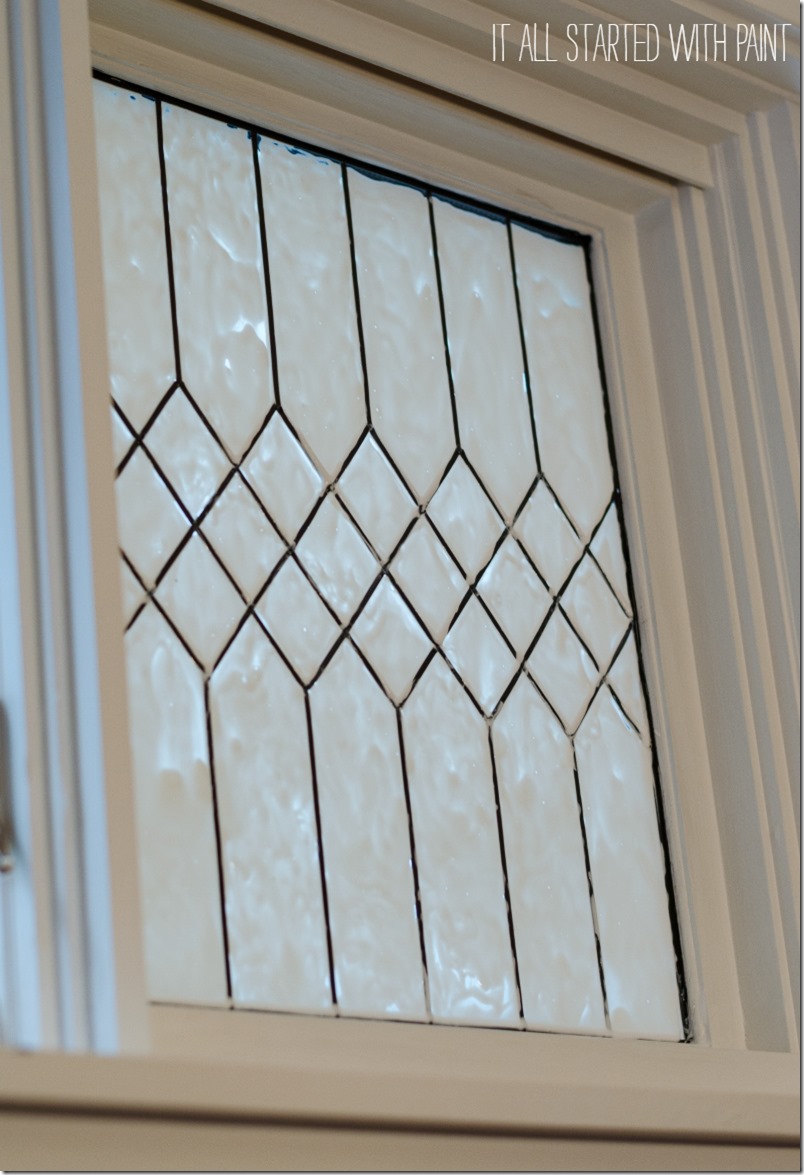 I was a bit heavy handed. Squeezing it out directly from the bottle onto the window. Completely forgetting about the effects of gravity. There was some revisiting throughout the day to wipe away the Crystal Clear from the lead lines and the bottom of the window pane. My recommendation is to skip my heavy-handed method and use some type of applicator. Like a paint brush. And painting on multiple light coats until you reach your desired look.
In the end, I'm really happy with how it turned out.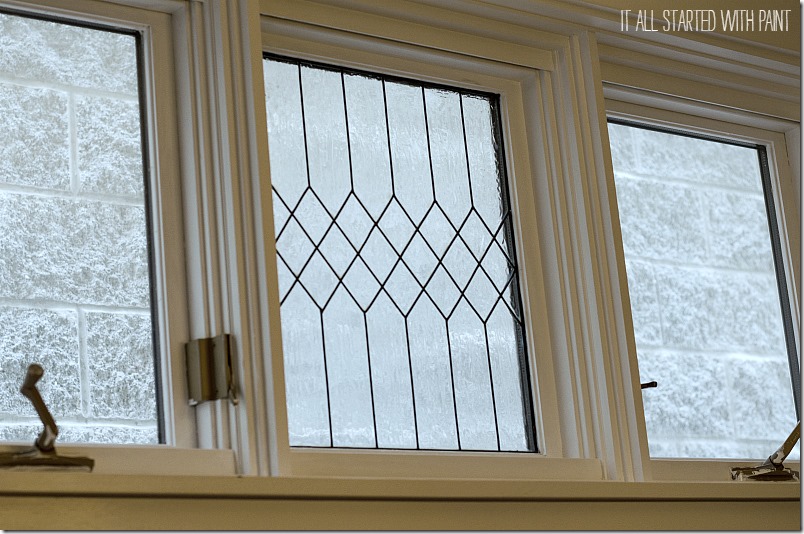 It really does compliment my dining room remodel.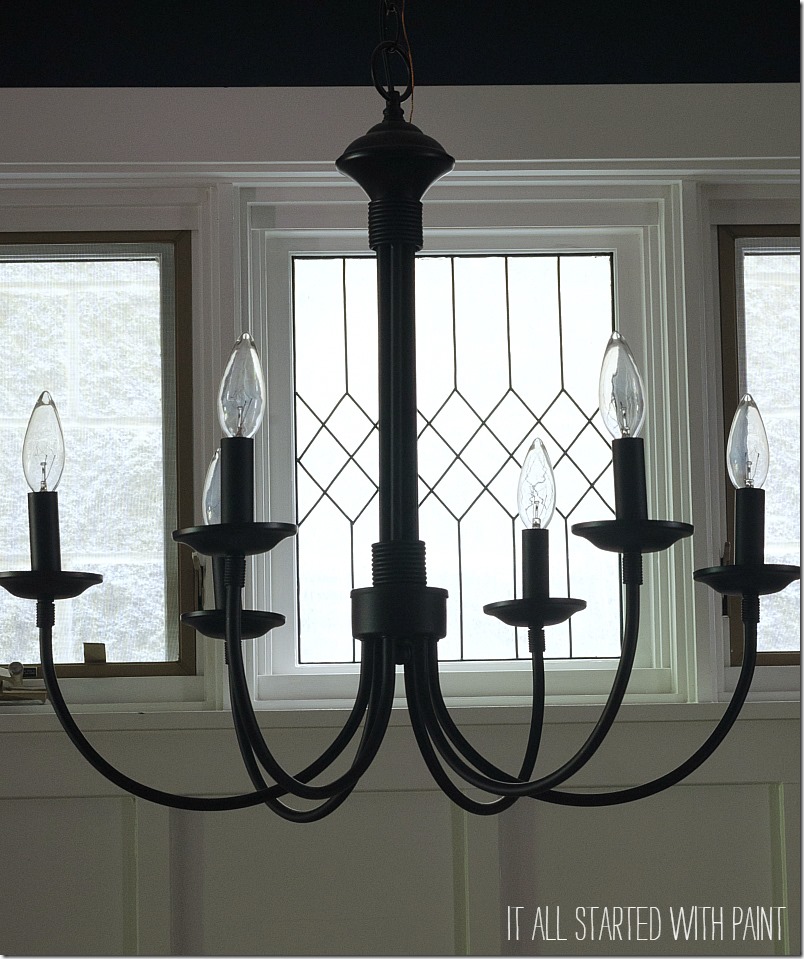 In fact, I loved it so much that I created one in my living room as well.
You can see my fully remodeled coastal-nautical-city-cottage-look dining room and living rooms (complete with faux leaded glass windows) — as well as the faux stained glass window I created in my entryway during my pre-blogging days — by visiting the room remodels section on my blog. Just click here …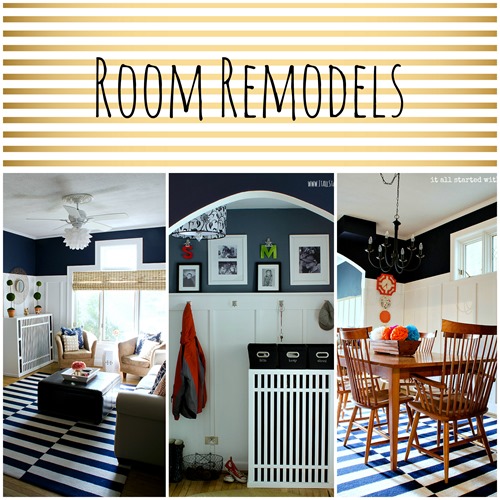 Thank you so much Cassity for inviting me to share my faux leaded glass window tutorial with your Remodelaholic readers! Hopefully they're inspired to add a bit of old world house charm to their very own homes – without the old house money-pit headaches!

You can also find me on social media, including Facebook, Pinterest, Twitter, and Google+. I'd love for you to stop by and socialize!