It's time for a 'where are they now' post. And much like those celebrity 'where are they now' stories, this one isn't pretty. Not even a little bit. This is one of those in-and-out-of-rehab disasters. A caught-on-camera horror that gets splashed across the tabloids and clog your social media channels. In fact, I should probably use one of those screens over my next photo with a warning sign about the graphic nature of the image. With a 'click at your own risk' disclaimer …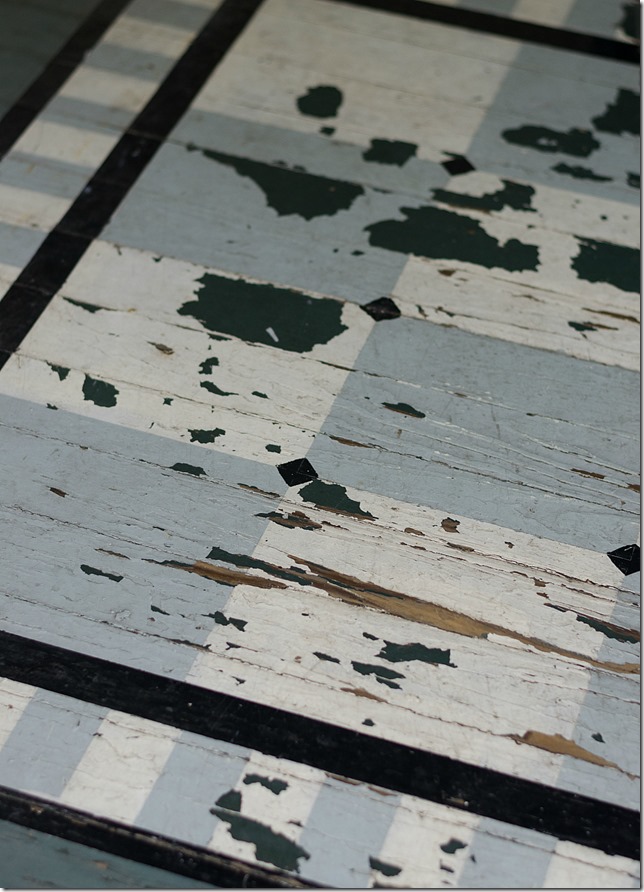 The painted on porch rug.
Sigh.
Oh, how the mighty have fallen.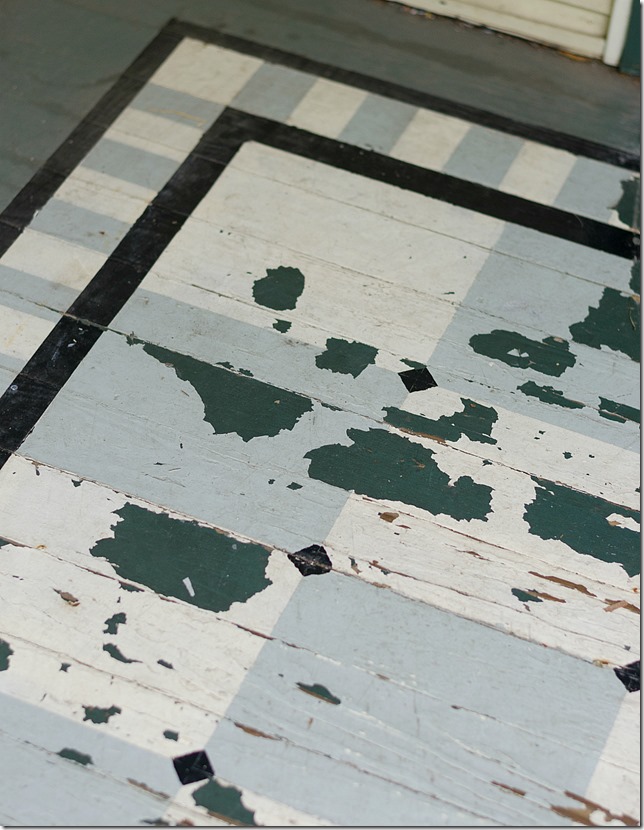 Unlike my last porch fix that involved a bit of caulk and liquid nails, this time around I need to bring out the big guns …
okay, the big guns would be a Bobcat and construction crew to tear this thing down and build anew. But I have college tuition payments in my (very) near future, not to mention the money-draining-basement-fiasco this summer that all but depleted my home repair fund.

So I'll just have to settle for a budget-friendly little gun in the form of this lightweight, portable DeWalt orbital low profile sander.
Unfortunately, I can't just slap a coat of paint over the porch and call it a day. Much like a new haircut and applying makeup on a once A-list celebrity doesn't solve the underlying problems. No, this porch makeover will require a bit more man-power. Or, more accurately, sander power …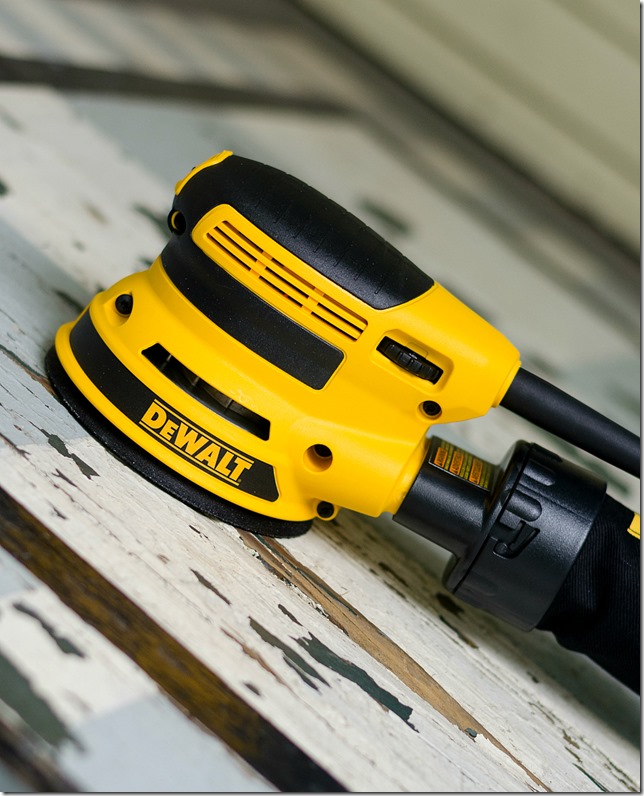 I can't even begin to express how difficult it is to share this with you. Especially since I can't end this post with a pretty 'after' to wipe away the memory of the embarrassment that is my "before" (and current) front porch. I can't even blame this state of 'before' on a previous owner. Nope, the blame rests squarely on my shoulders. Shoulders hunched low, bearing the weight of my shame.
Needless to say, 'fix front porch' has been bumped up a few notches on my fall must-do list …
Now, if you want to see a less horrific use of the DeWalt low profile palm grip sander, my fellow Ace Blogger Jena at Involving Home used this same sander on a much different project. In fact, her tips are so amazing that I'm going to use my new DeWalt orbital sander on a piece of furniture as well. You see, I didn't think I could. I was worried about wood grain issues, but Jena clears that up in her post. Just click here …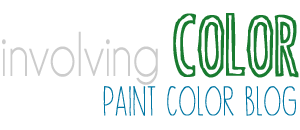 To wrap this all up, the Dewalt low profile palm grip orbital sander is definitely worth the investment. Lightweight and easy to use – as in the sanding pads attach with Velcro easy!  After I finish sanding down the porch (and repainting a new rug, of course!), I have plans to use it on a few more projects around the house.
Oh, and let us not forget the best part of today's blog post (as teased in the headline): The Ace $100 gift card giveaway. You can enter here …

Good luck!

This post was written as part of my partnership with Ace Hardware as a member of the Ace Blogger Panel.  However, any and all opinions are my own.