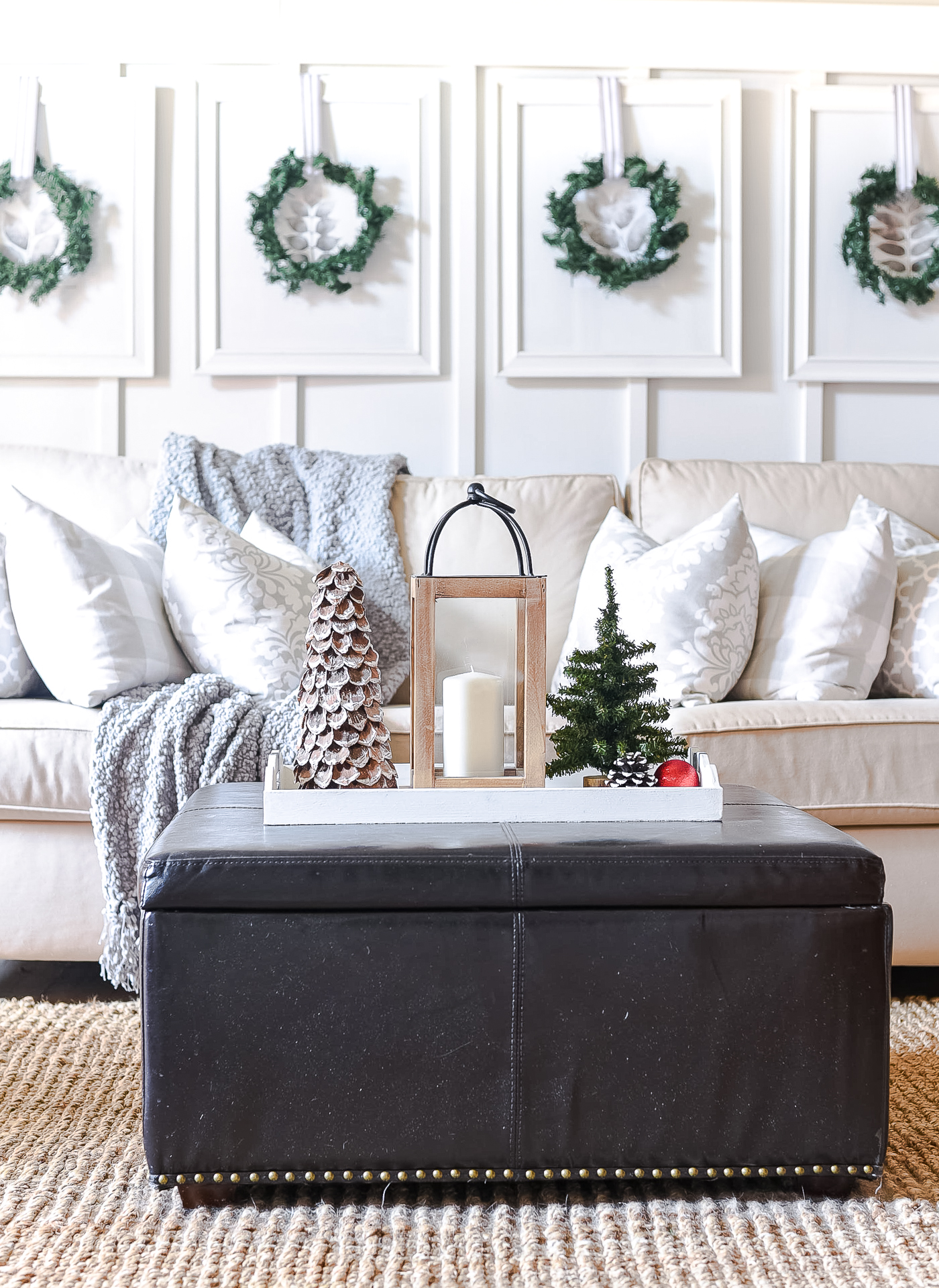 It's that time again. The first Saturday of the month when I join my blogging friends to talk (and blog) about what makes the coming month cozy … or how we make the coming month cozy.
December (for me) is a no-brainer.
It's all about Christmas …
and decking the halls.
Speaking of which, I'll be spending this weekend finishing up my hall decking.
Oh who am I kidding; I'll be halling and decking right up until the 25th! 😉
And speaking of halling and decking, I realized I never shared my decked halls last year.
How could that be?
Looking back at the blog, turns out I had a hard time getting into the deck the halls spirit in 2019.
So before I share my 2020 decked halls next week on the blog, let's take a look back at my never-shared 2019 Christmas living room …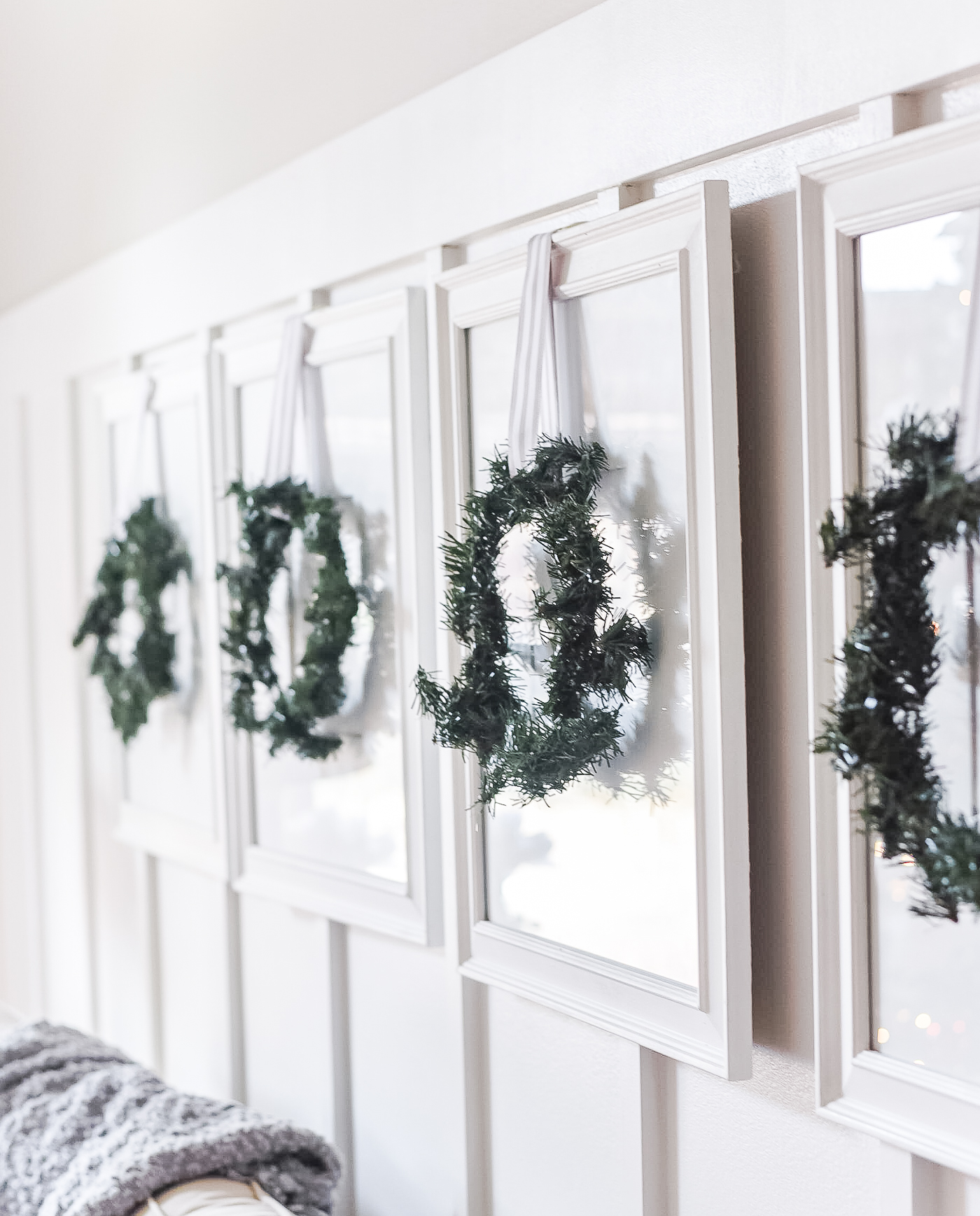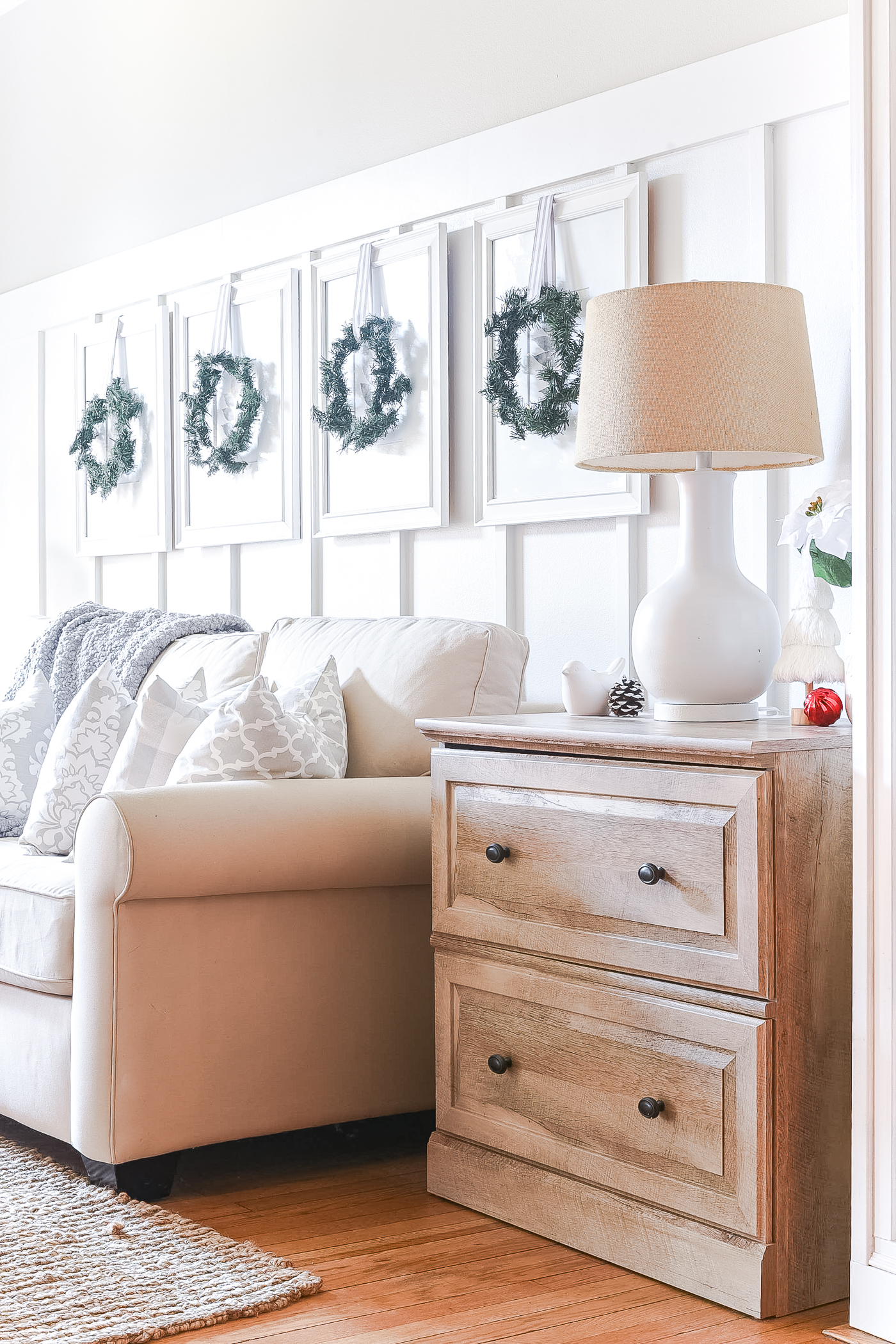 Looks like I did manage to get my wreaths up behind the couch.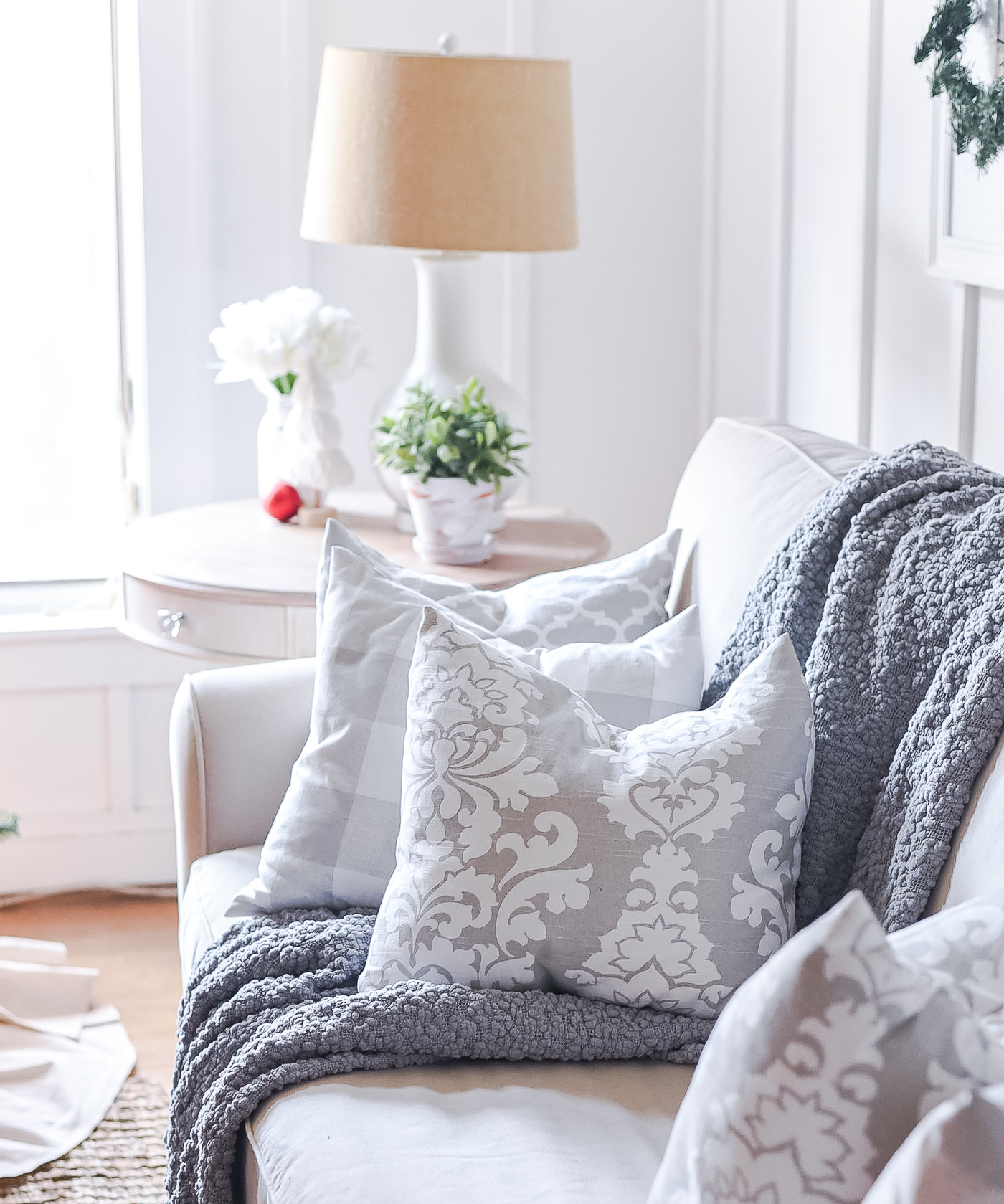 And I kept the color pallet pretty neutral: gray and white with pops of red …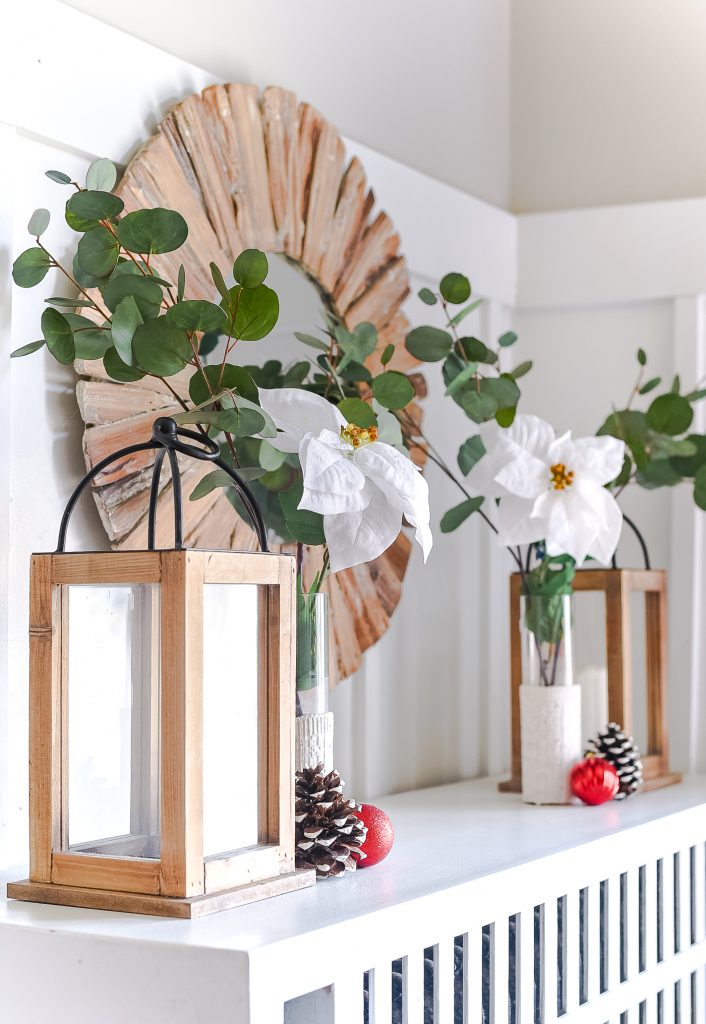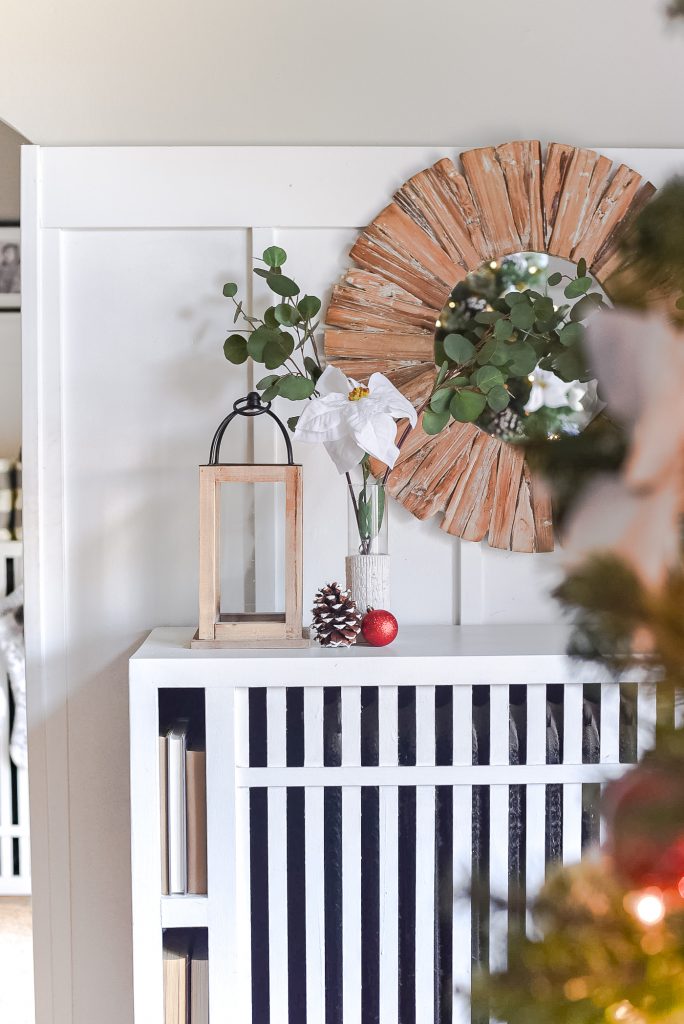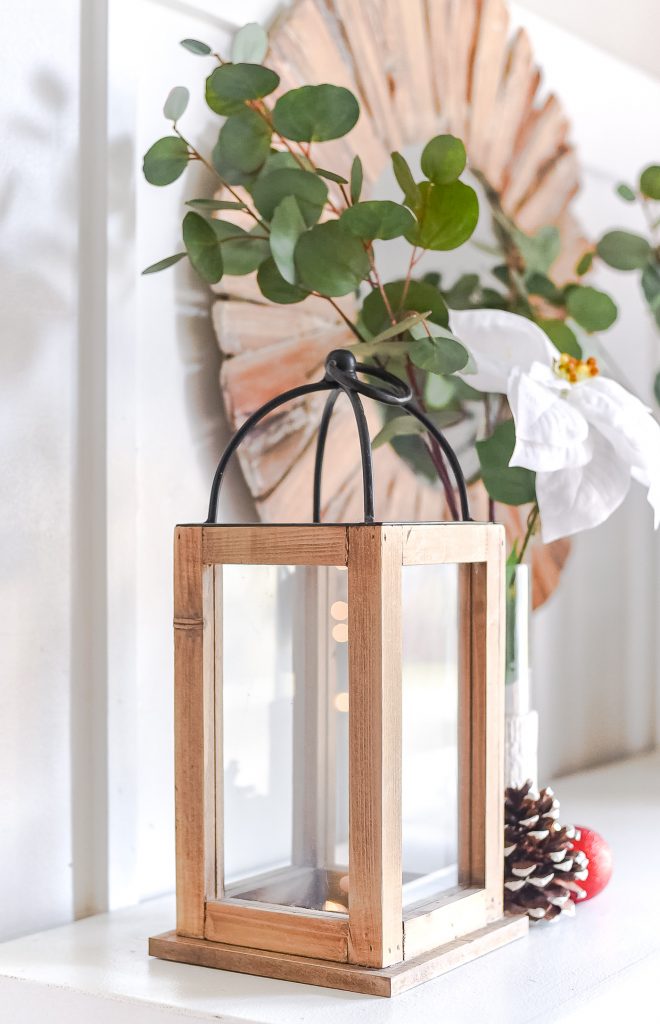 … and a few white faux poinsettias.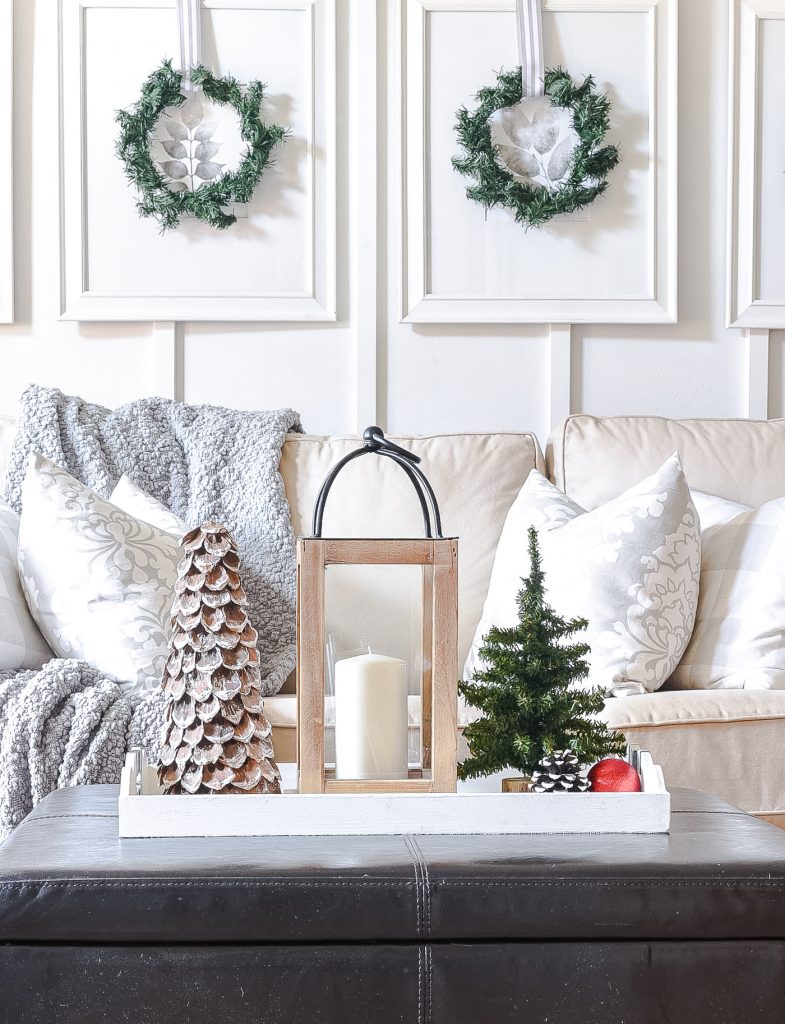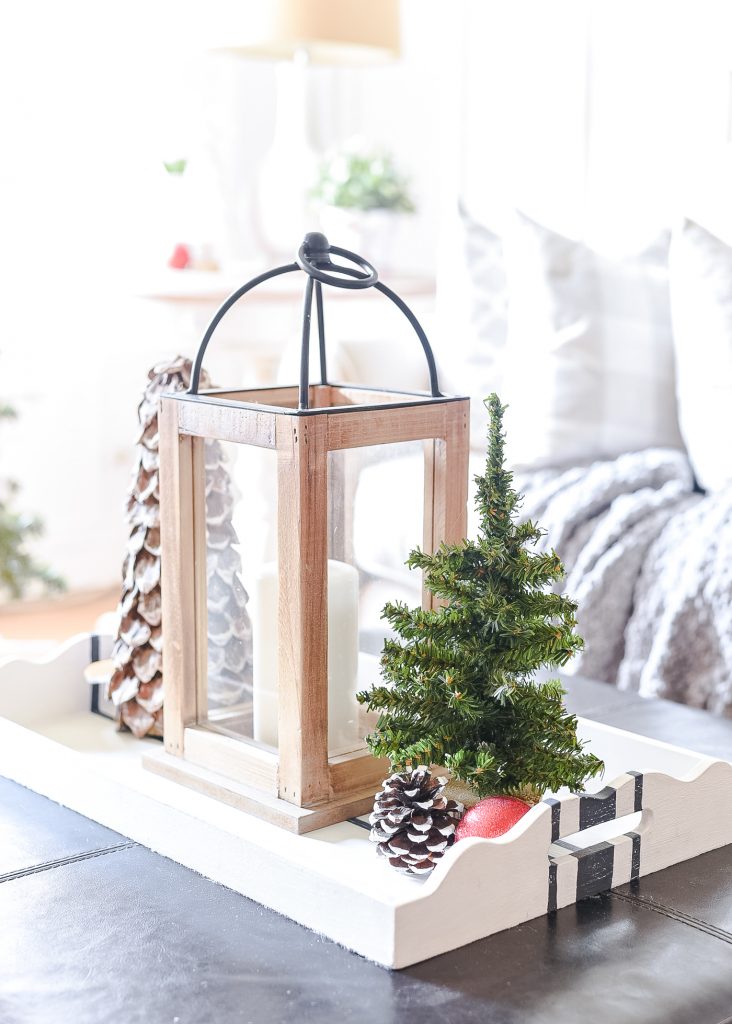 The ottoman got a couple of trees.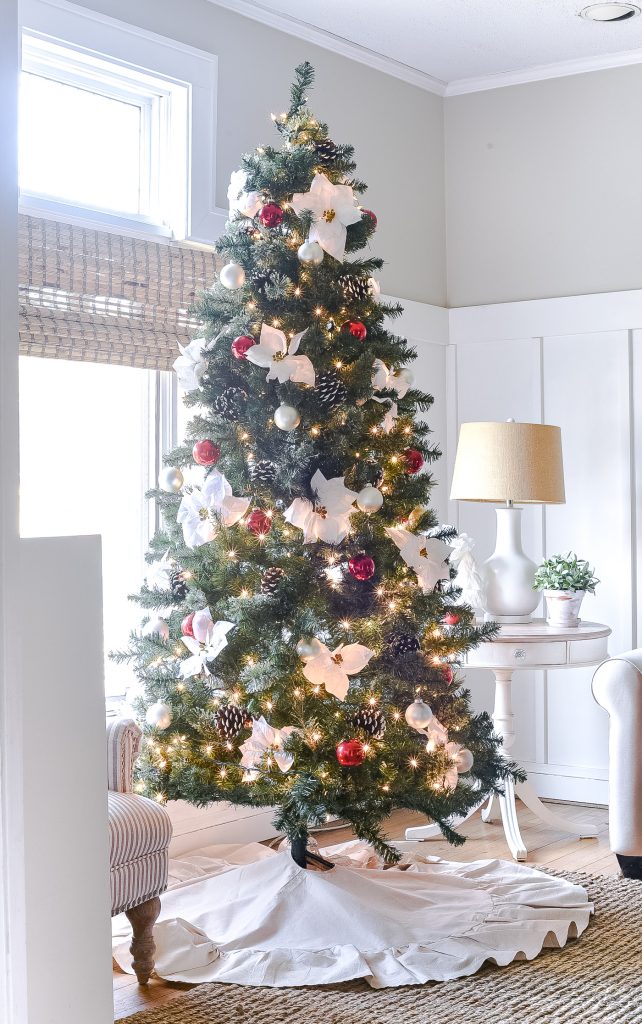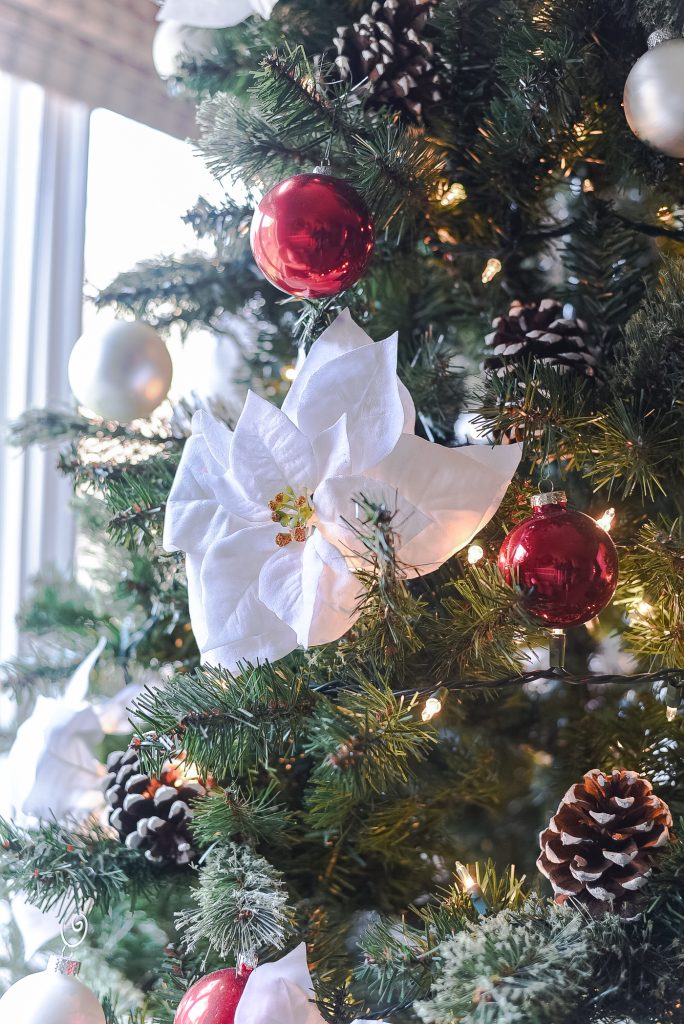 And the Christmas tree (which I did eventually share last year) was dressed up with faux poinsettias.
I'm definitely going for a different deck the halls look/vibe in 2020, so be sure to come back for a visit next week!
And don't forget your hot chocolate. Or egg nog. Or glass of wine … 😉
In the meanwhile (as I get busy decking and halling), be sure to check out how my blogging friends are getting cozy this month (links below). With a big shout out to Jennifer at Town and Country Living for organizing this cozy blogger event each month! 🙂
It All Started with Paint / Town and Country Living / Duke Manor Farm / Vinyet Etc.
Creative Cain Cabin / A Stroll Thru Life / Finding Silver Pennies / Making It in the Mountains