Mason Jar Santa Suit Cozy – Christmas Mason Jar Craft with Duck Tape.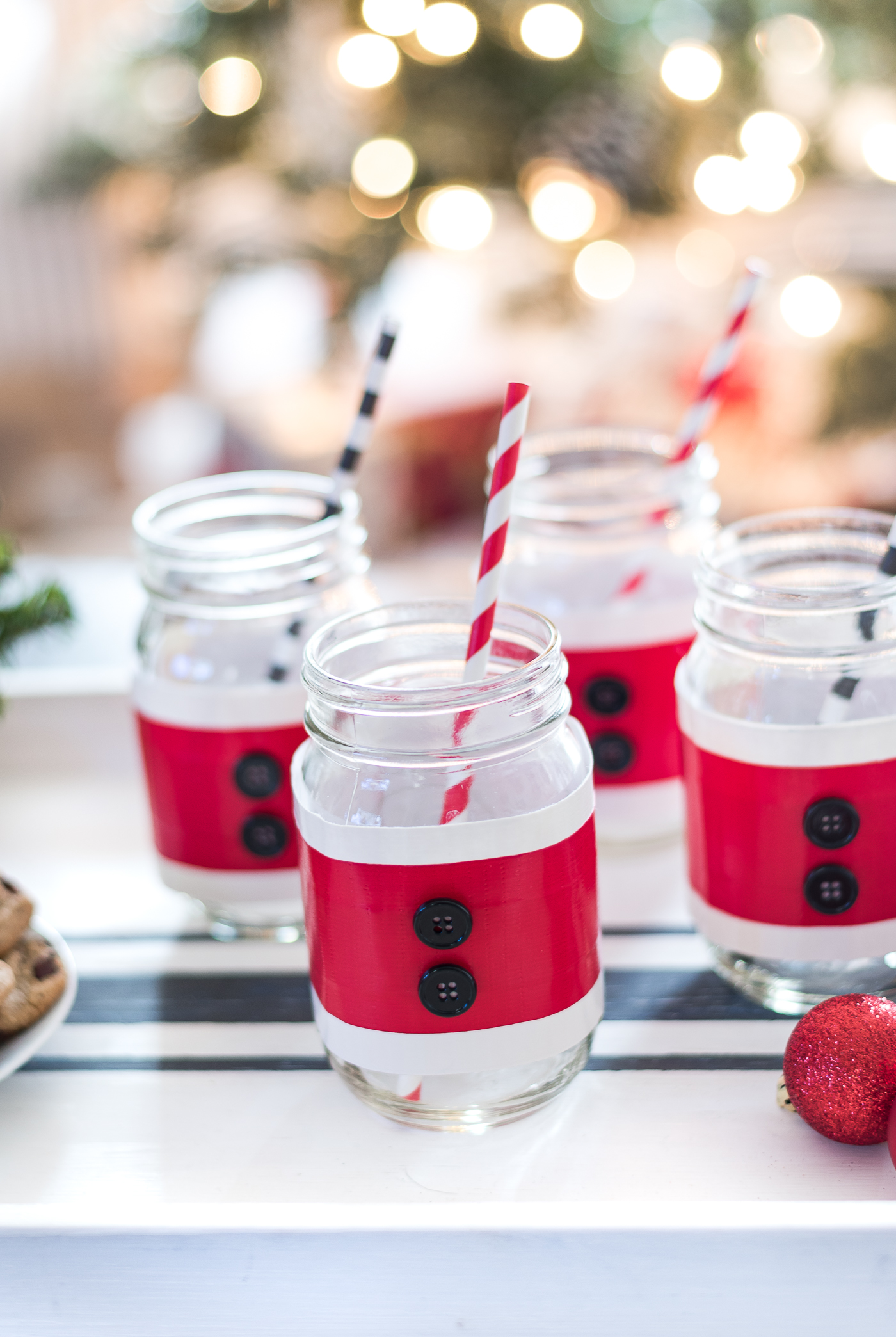 I'm going to be brutally honest with you …
I'm not feeling the fa la la love feels yet this year.
And don't let this Christmas craft project fool you.
This is from last year. A project I made for Duck Tape that I featured on my other blog, Mason Jar Crafts Love.
It's my very favorite Duck Tape project I've made. Of. All. Time.
And, no, I'm not getting paid again by Duck Tape to share it on this blog. Just to be crystal clear.
I'm sharing it in the hopes of jump starting my Christmas cheer.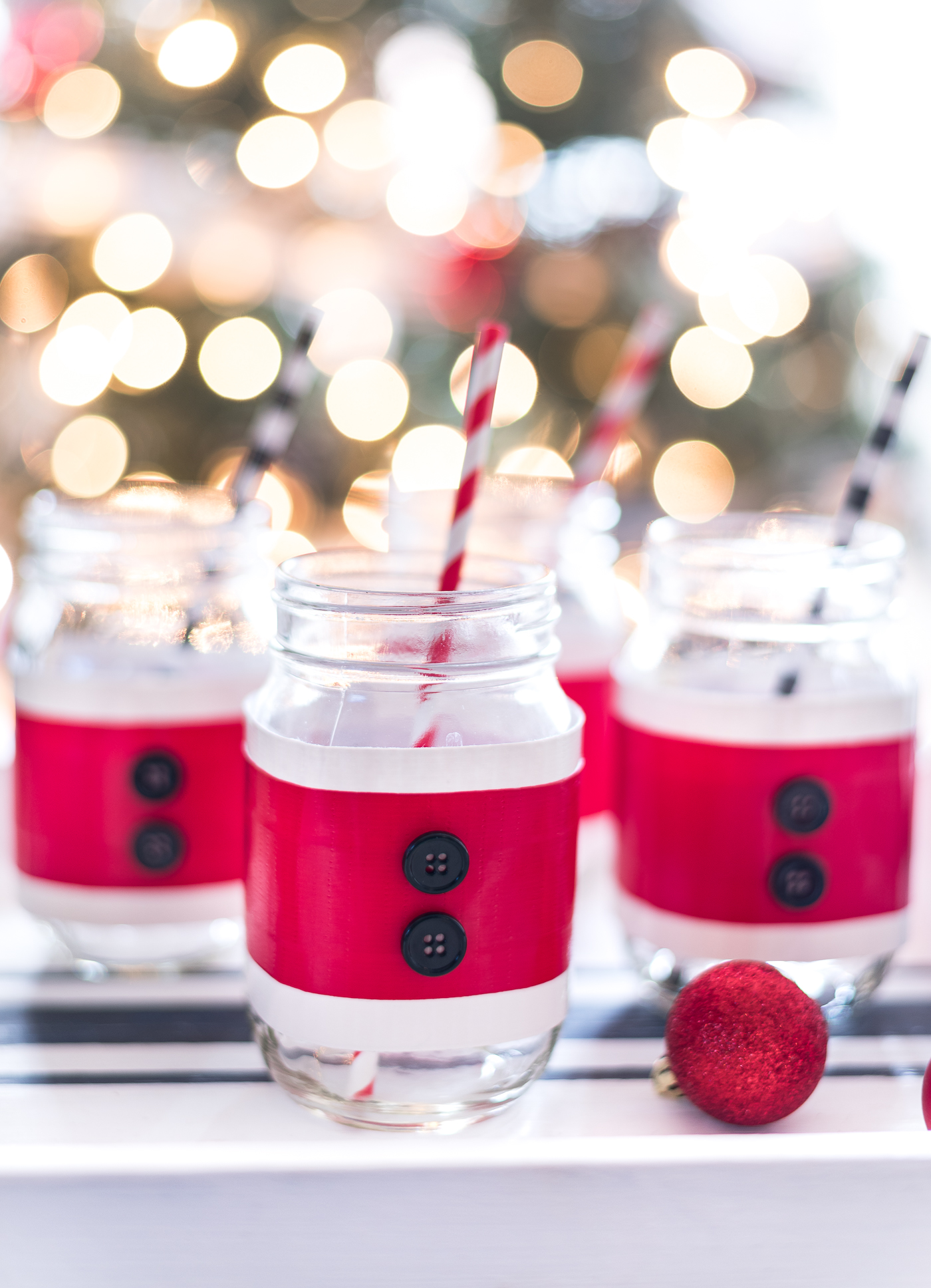 You see, I don't have a single tree up.
Gasp.
My dining table and side tables are still sporting pumpkins.
Double gasp!
And when the sun sets each night, my neighbors are shaming me with their twinkling Christmas tree reminders that I have no trees up.
Sigh.
But why? Why am I so bah humbug? The television has been tuned day and night to Lifetime and Hallmark and Hallmark Movies & Mysteries Christmas movies since Halloween!
Perhaps I need a trip to downtown Chicago to try and spark a little Christmas cheer?
Or maybe … just maybe … I'm procrastinating. Because the house needs a good cleaning before decor can be displayed.
Or maybe … just maybe … my Christmas decorations are a disorganized mess down in the bowels of the basement.
So here's hoping that dusting off one of my all time favorite Christmas mason jar craft's and sharing it here today could help jump start my Fa La La love …
as well as my procrastination and disorganization issues! 🙂
How To Make Mason Jar Santa Suit Cozy
Materials*
Regular Mouth Pint Size (16 oz.) Mason Jars
Black Buttons
White Paper
Ruler
Scissor
Glue or Glue Gun (Optional)
*includes some affiliate links.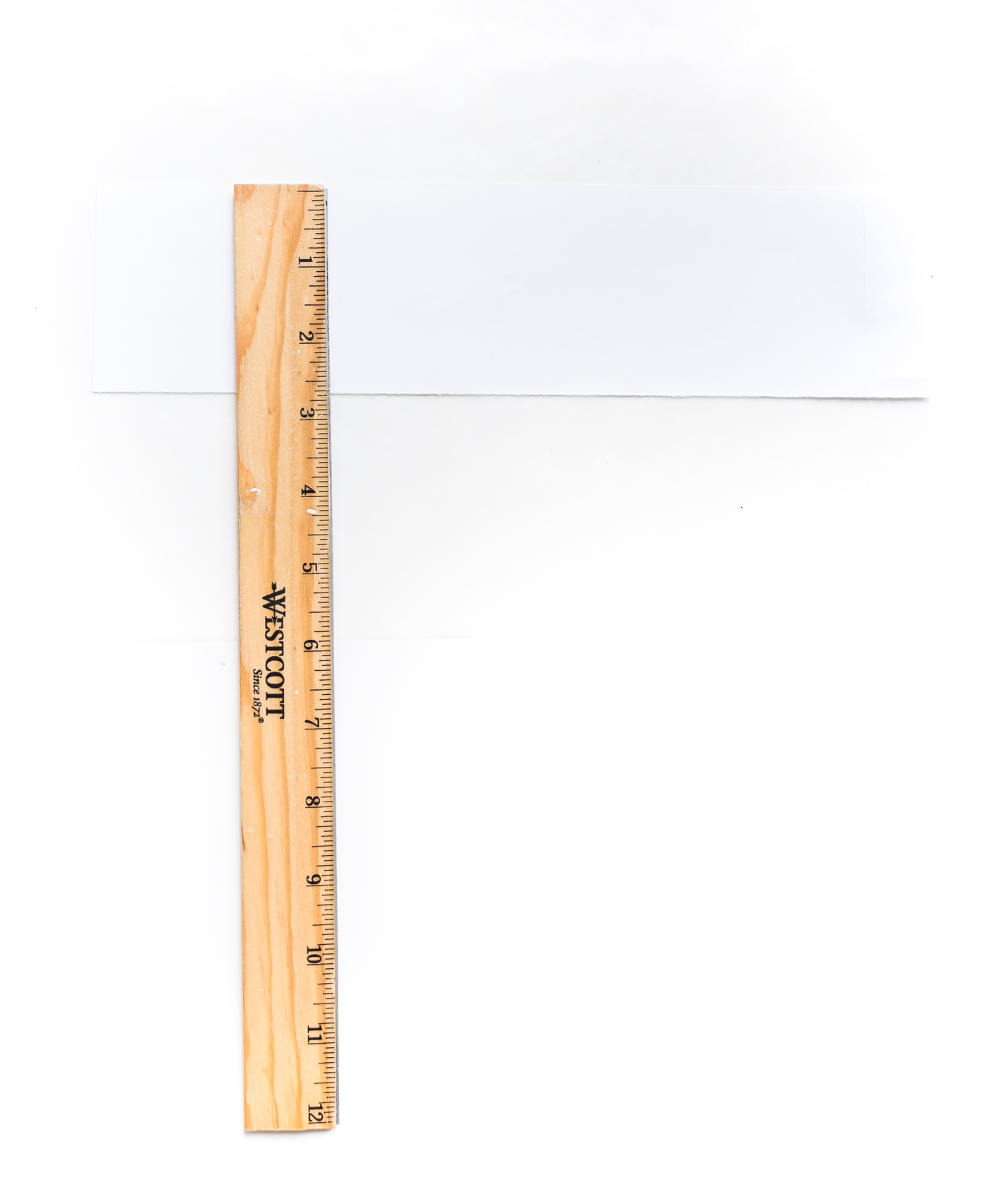 Cut a length of plain white copy paper 10 1/2″ by 2 3/4." This will be the base for the Santa suit cozy.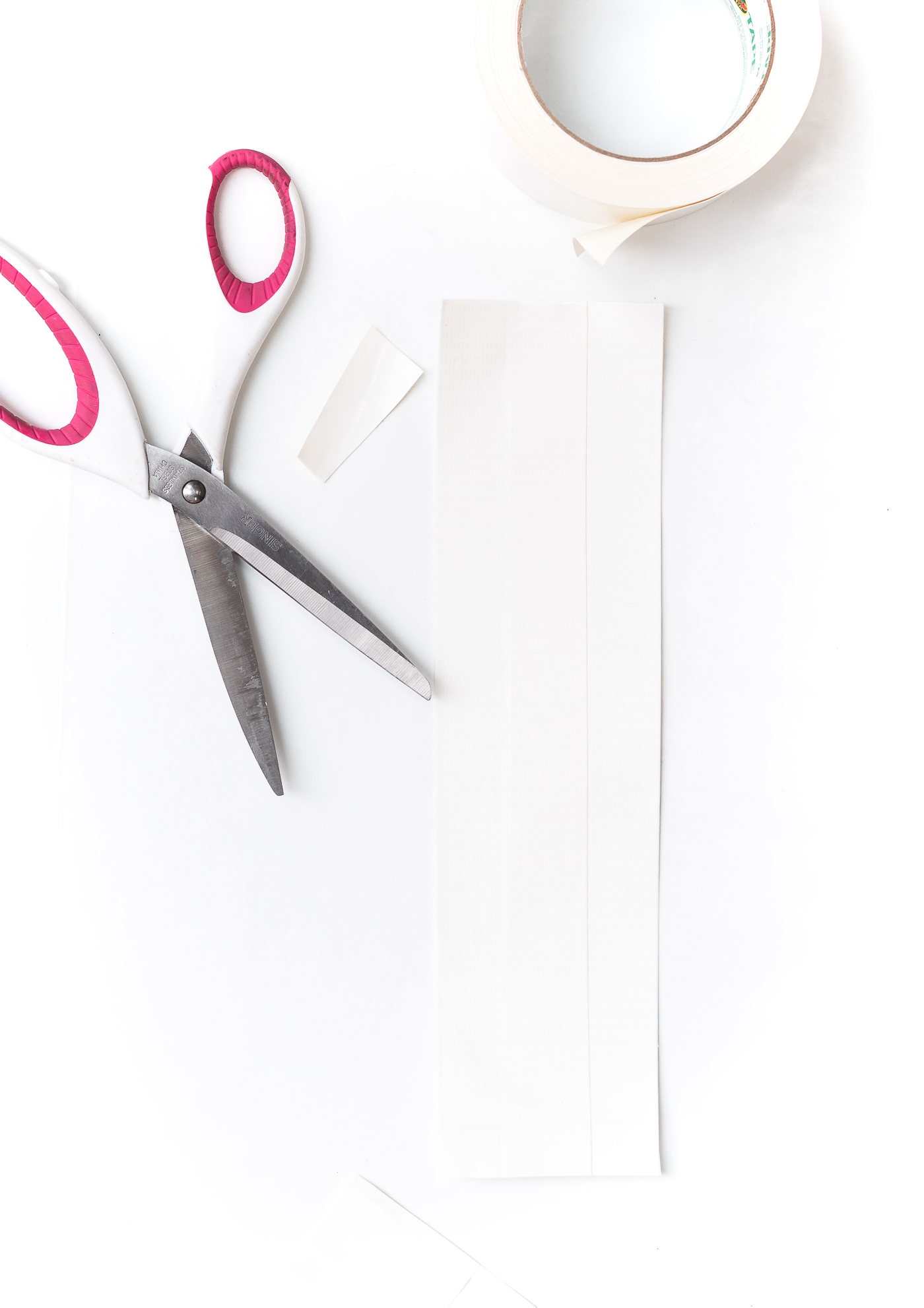 Cover one side of the 10 1/2″ x 2 3/4″ white paper with white duck tape. I used 1.88″ duck tape and needed two strips that overlapped. Trim excess from ends.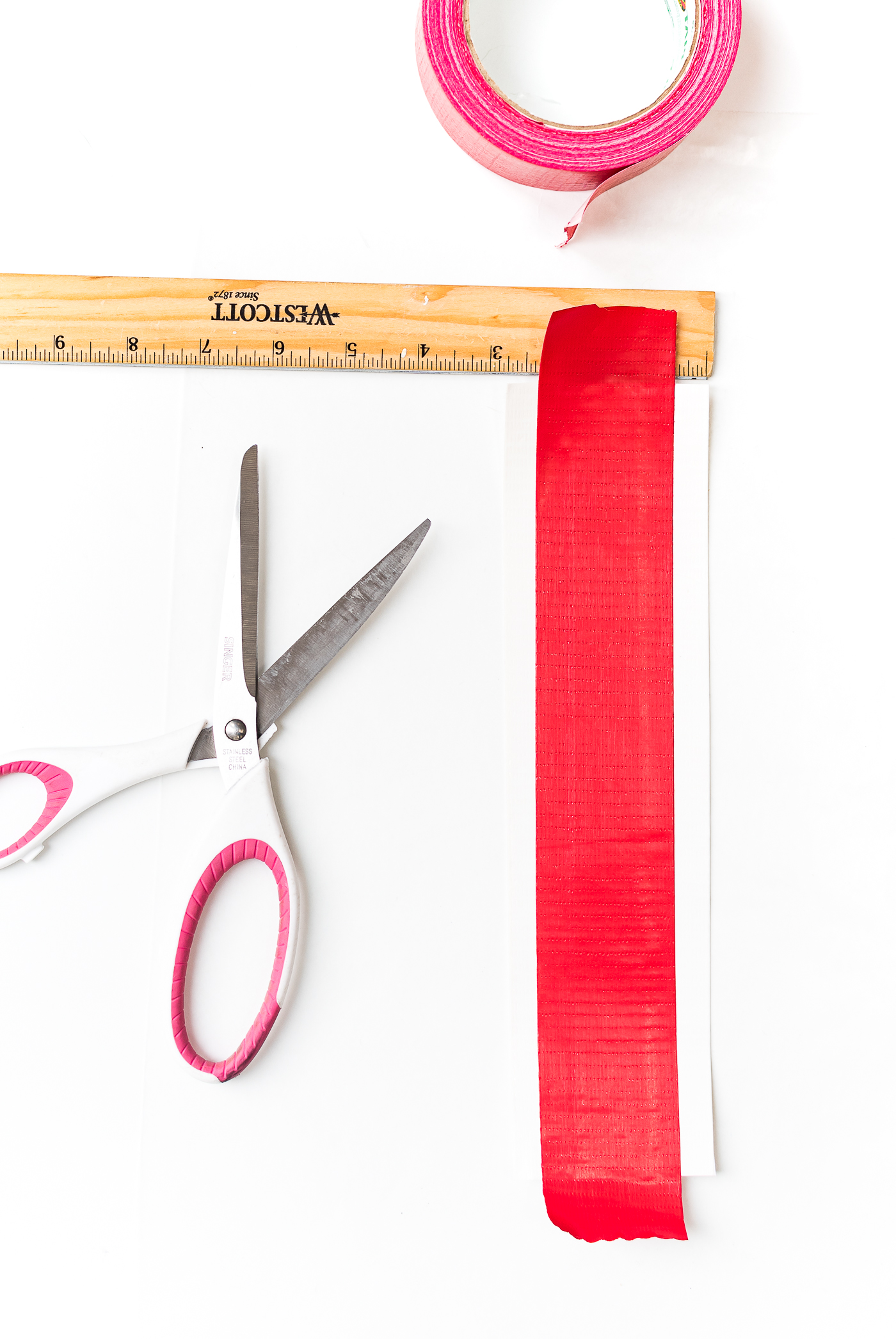 Cut a strip of 1.88″ red Duck Tape about two inches longer than the cozy length (12 1/2″+ long). Lay down the center of the cozy, leaving a little less than a 1/2″ of white Duck Tape exposed on either side.
Trim the red tape on one end flush with the cozy length and leave about 1/2″ to 3/4″ extra length of red on the other end (this will be used to secure the cozy around the mason jar (see below)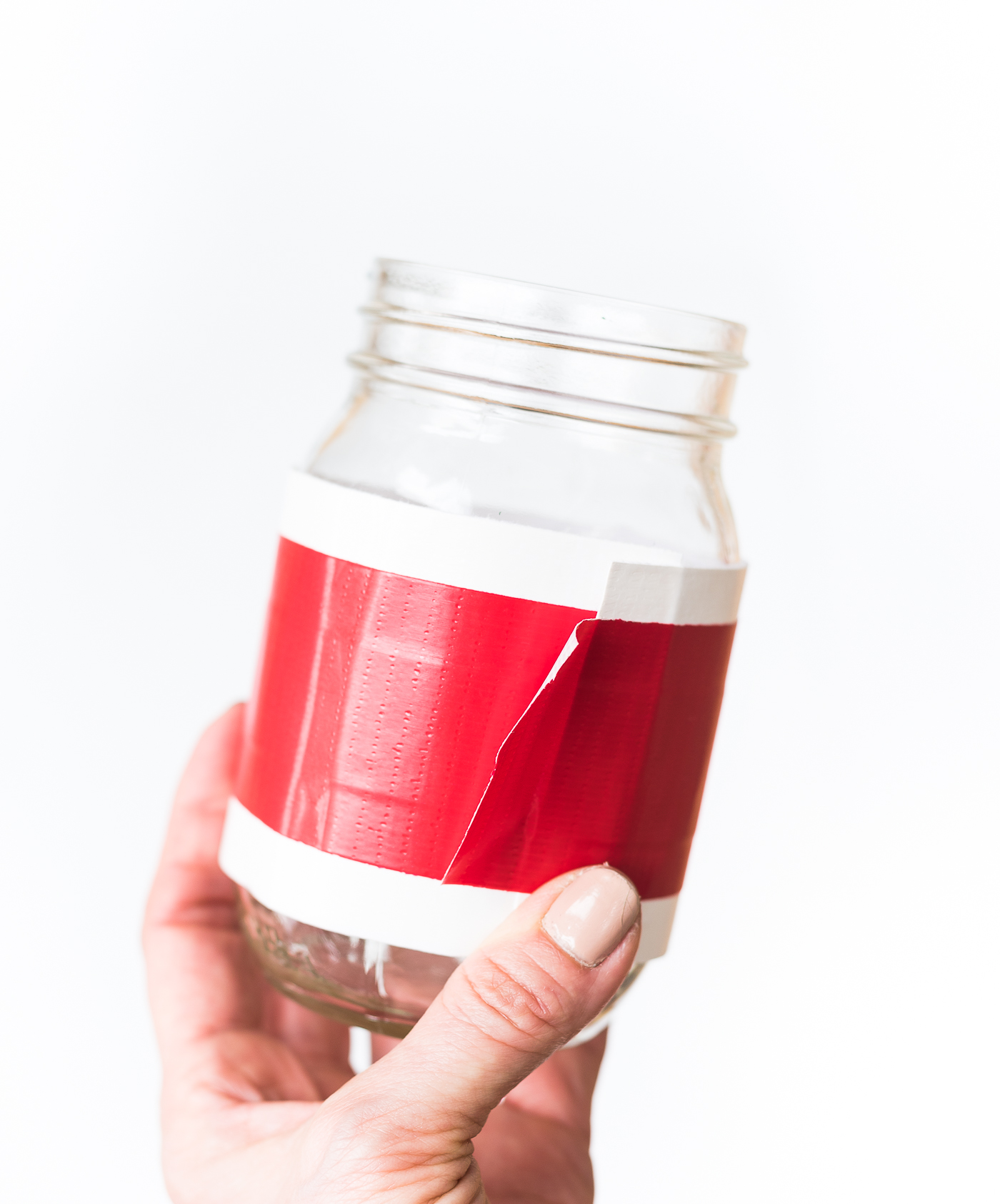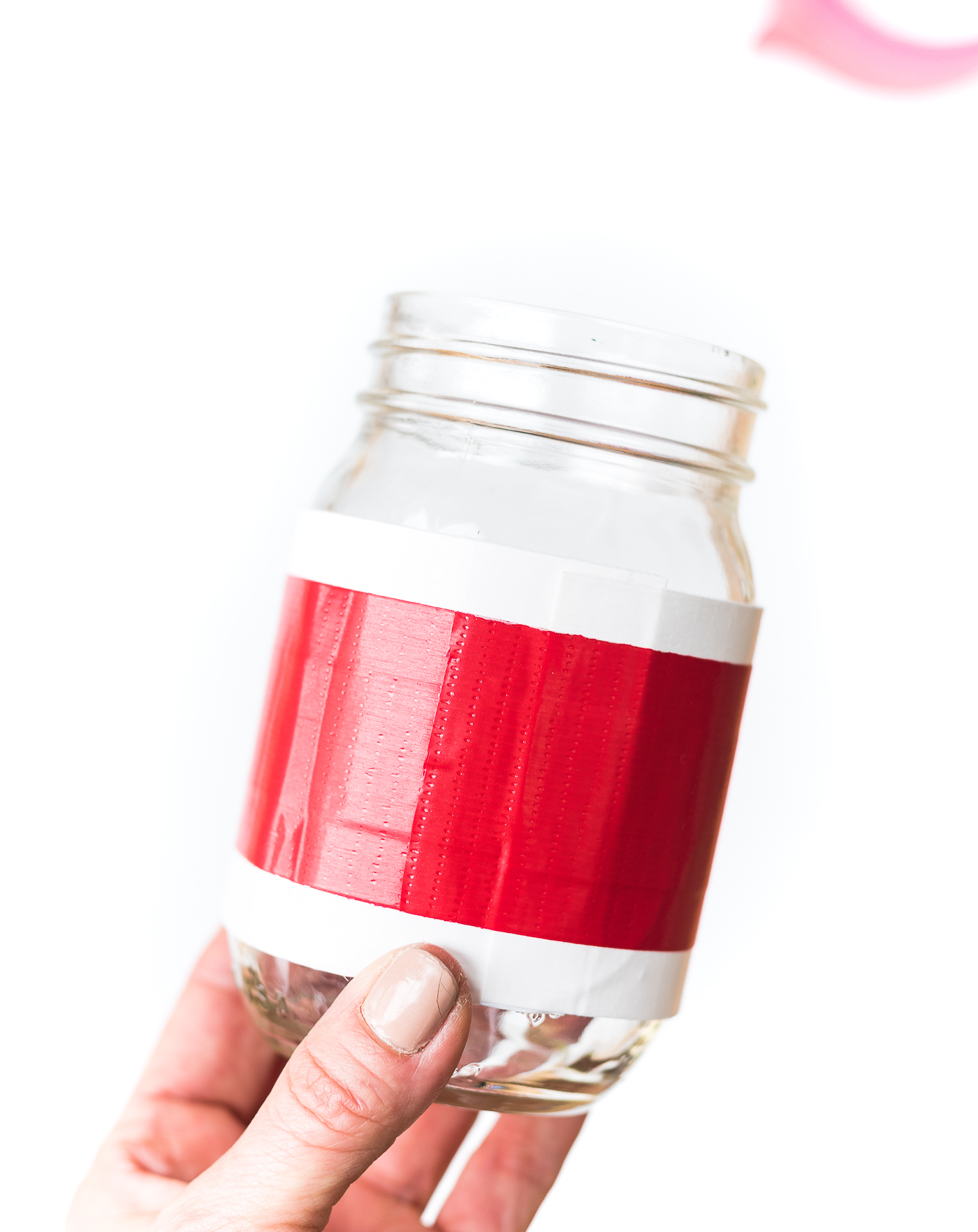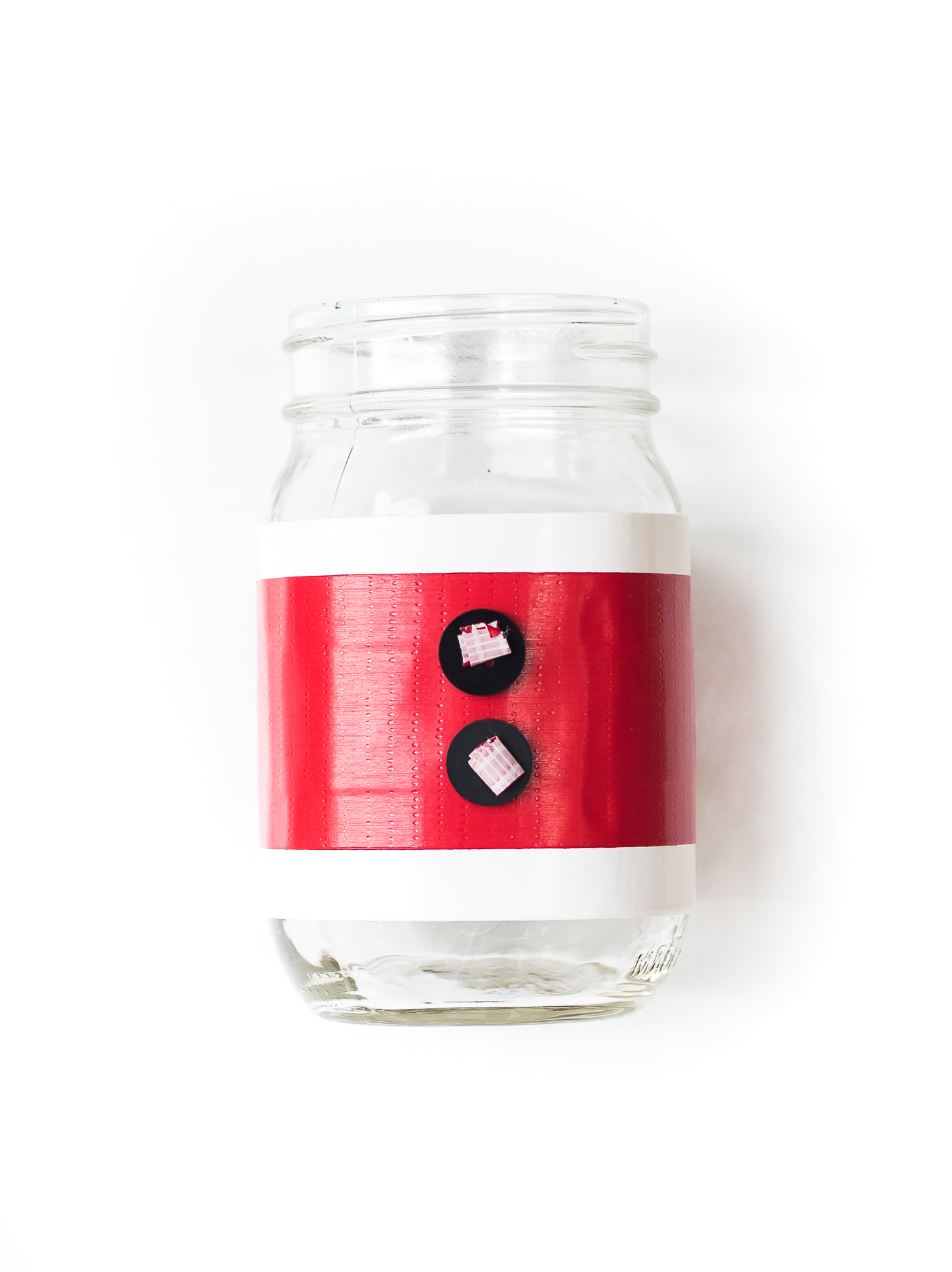 Cut a small piece of duck tape and fold over itself, leaving sticky side up. Stick to two black buttons (you can also use glue or your hot glue gun for this step).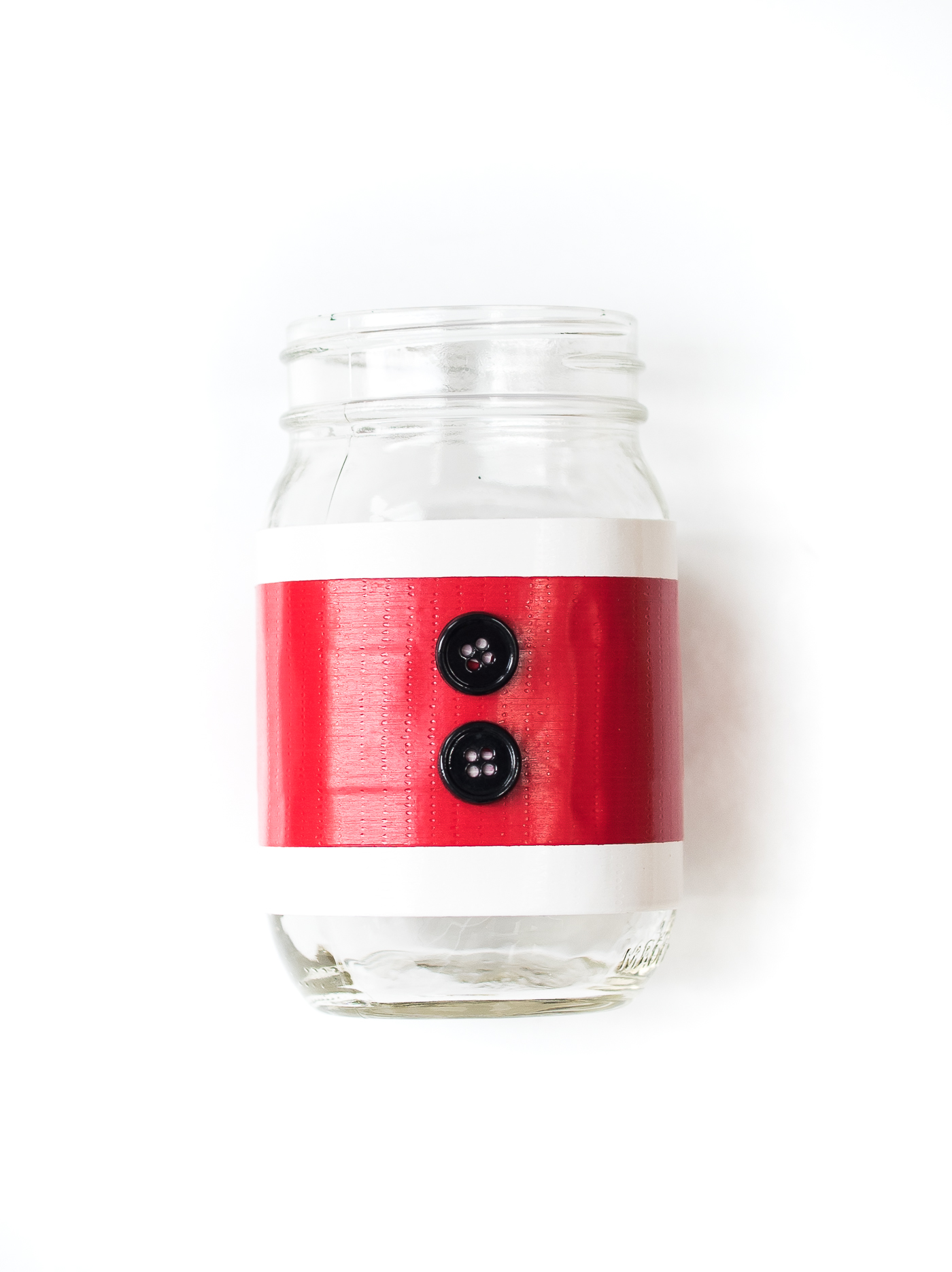 Attach buttons. And your mason jar Santa suit cozy is done!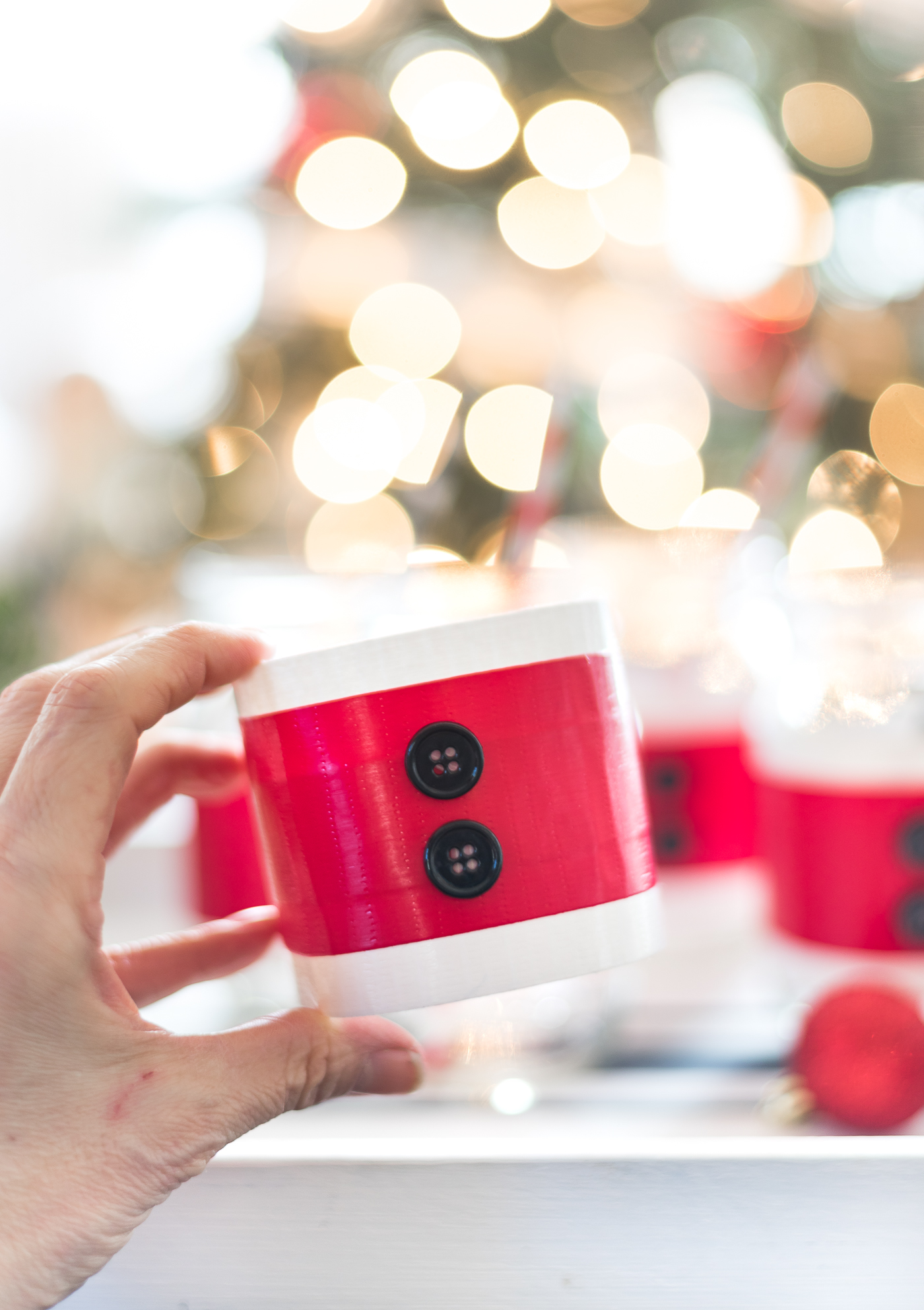 These are removable and can be wipe down. So no need to worry about any spilled milk! 🙂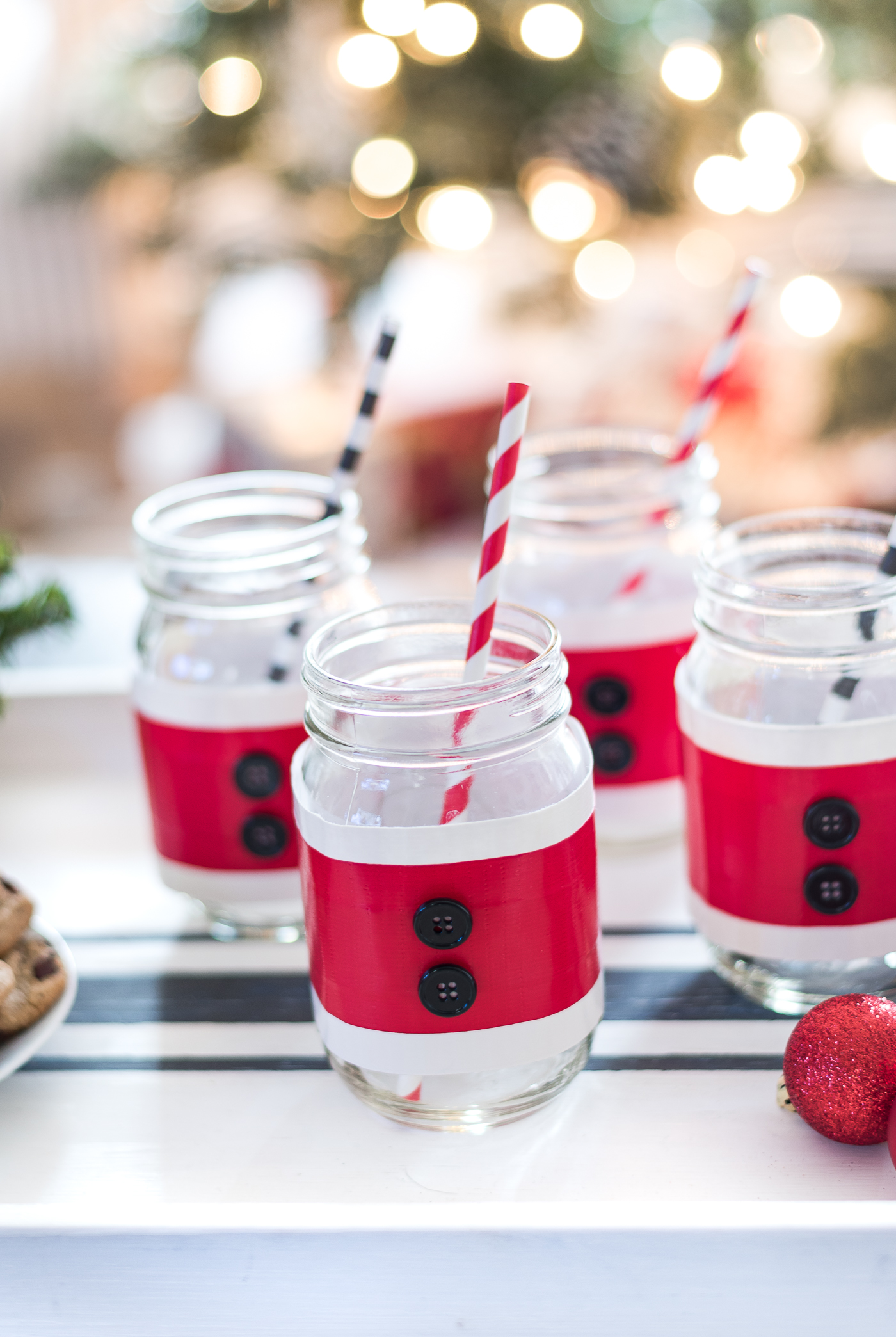 Pin It!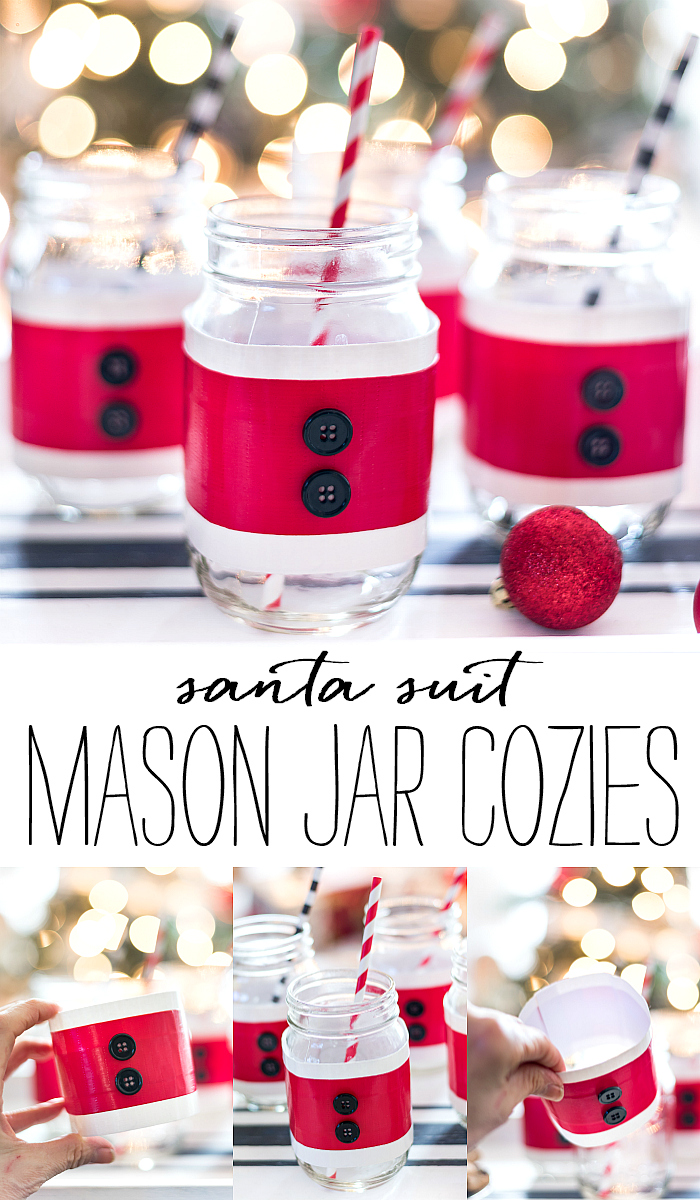 You Might Also Like: