This is a sponsored post written by me on behalf of The Hershey Company. All opinions are 100% mine.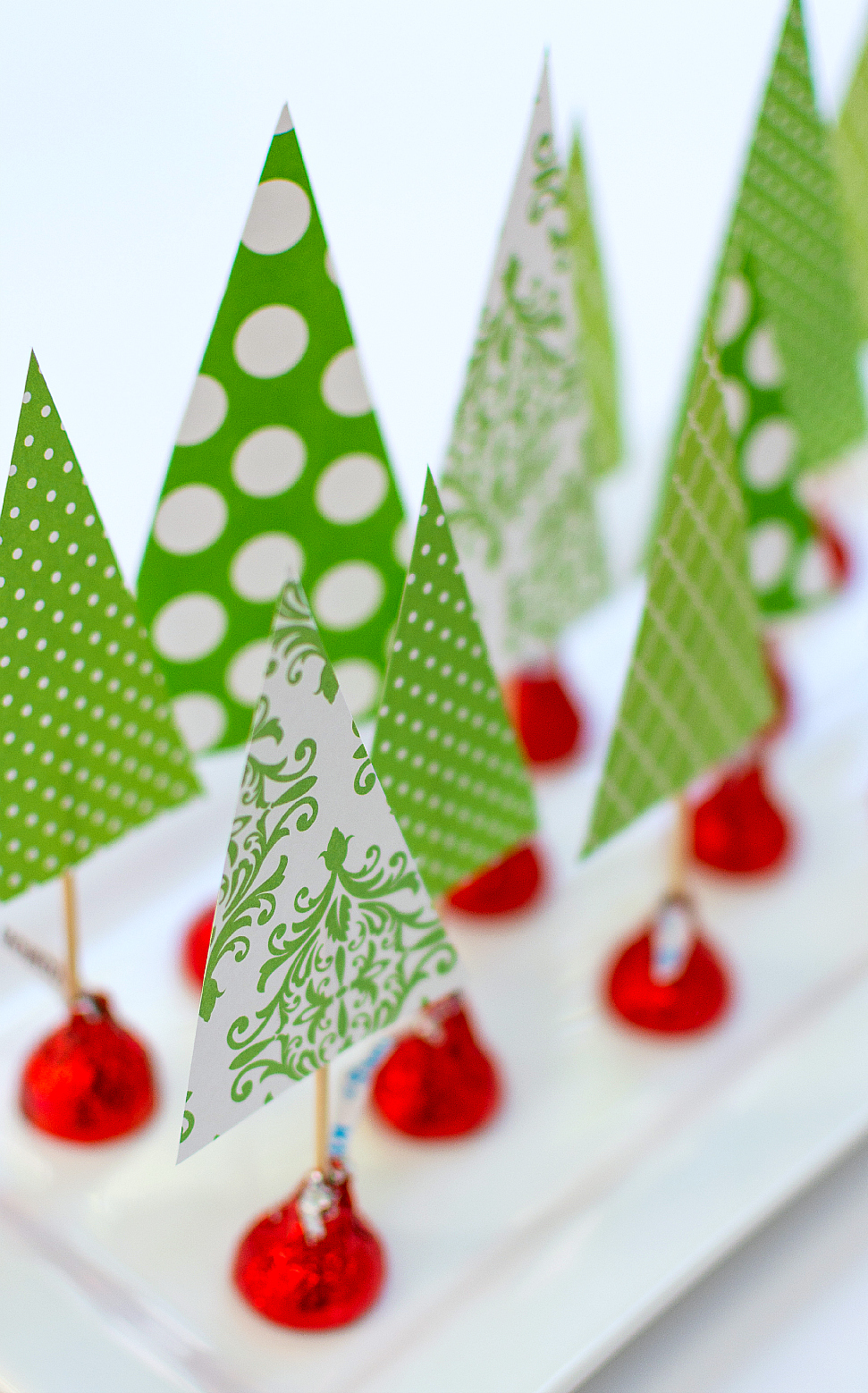 Hershey's Kisses chocolates and I go way back. Okay, not all the way back to 1907 when they were first introduced. I mean, contrary to what my daughter believes, I'm not that old. 🙂
But I was around when they introduced the red and green foil kisses for Christmas, because they became a staple at the holidays.
You see, my mom doesn't have a crafty bone in her body — she's the first to tell you that — but the Christmas colored kisses let her get her (limited) craft on. Fill a bowl with red and green Hershey's Kisses candies and place them on the table and, viola!, a centerpiece is born. Tape them to the envelope of a Christmas card and, voila!, a card turns into a tasty gift.
I, on the other hand, like my Christmas crafts with lots of steps and lots of glue. Which we'll get to. But first, in honor my craft-challenge mother, I have an easy and fun Kiss-mas Tree Centerpiece idea that makes an excellent "starter" great Christmas craft with kids idea for the craft-challenged:
Christmas Crafts With Kids: Kiss-Mass Tree Centerpiece
Materials*
Scrapbook Paper
(you can find some green & red holiday scrapbook paper by clicking here or by clicking here for a larger selection)
Toothpicks
Tape
Hershey's Kisses chocolates in Christmas Foil Colors
*some affiliate links have been included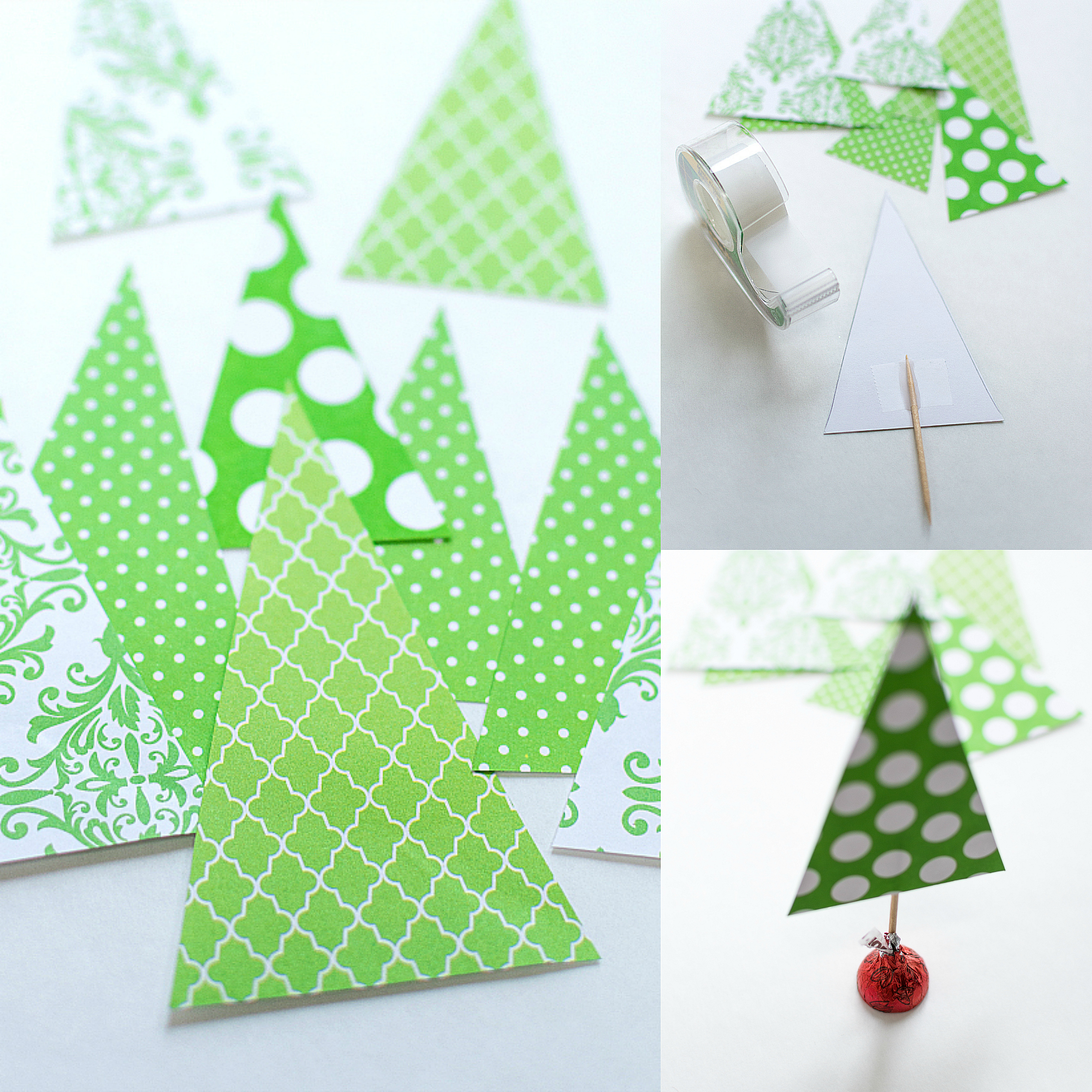 Cut out triangle shapes from scrapbook paper. Tape a toothpick on the back. Insert toothpick into Hershey's Kisses candies.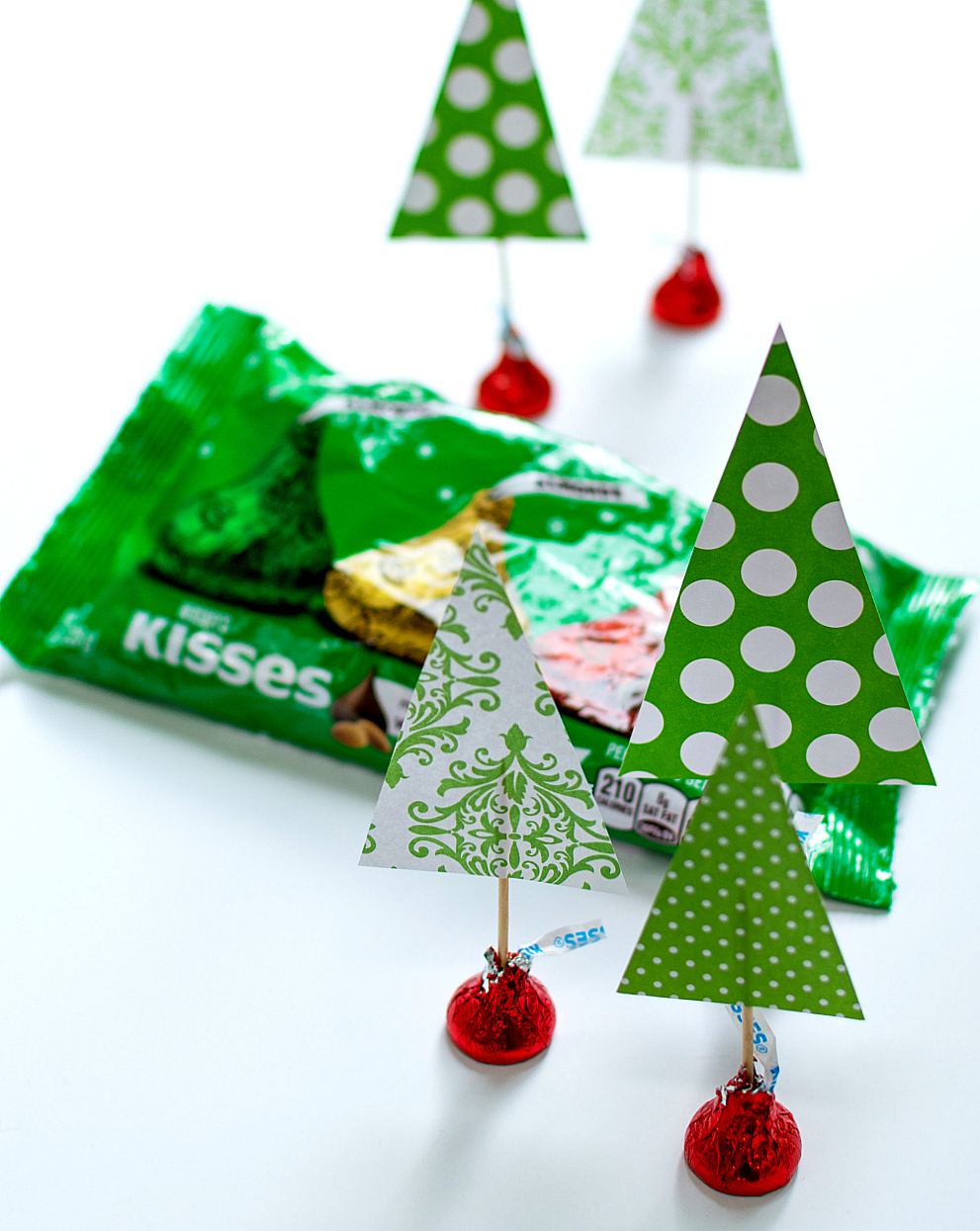 Arrange on platter.
Voila!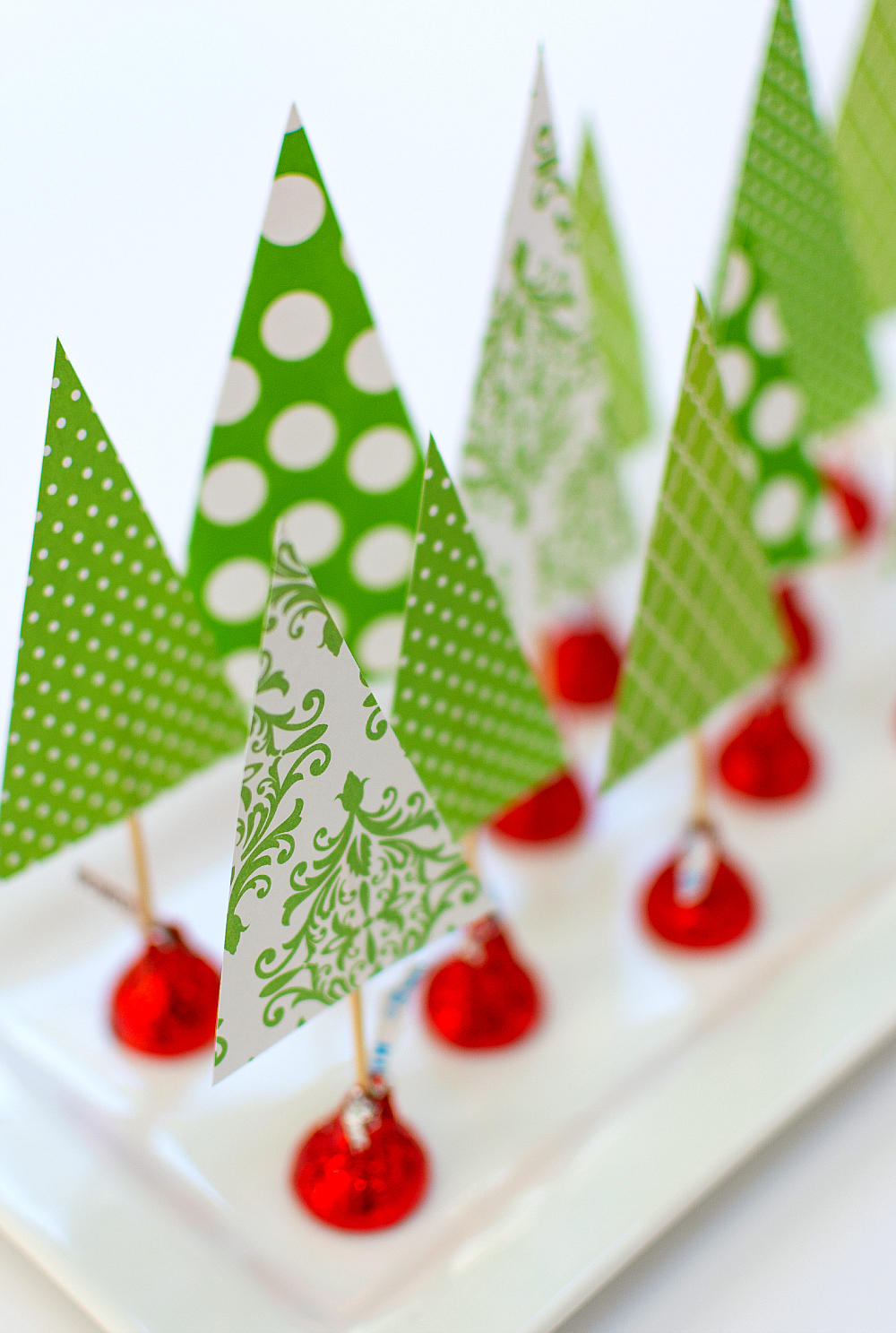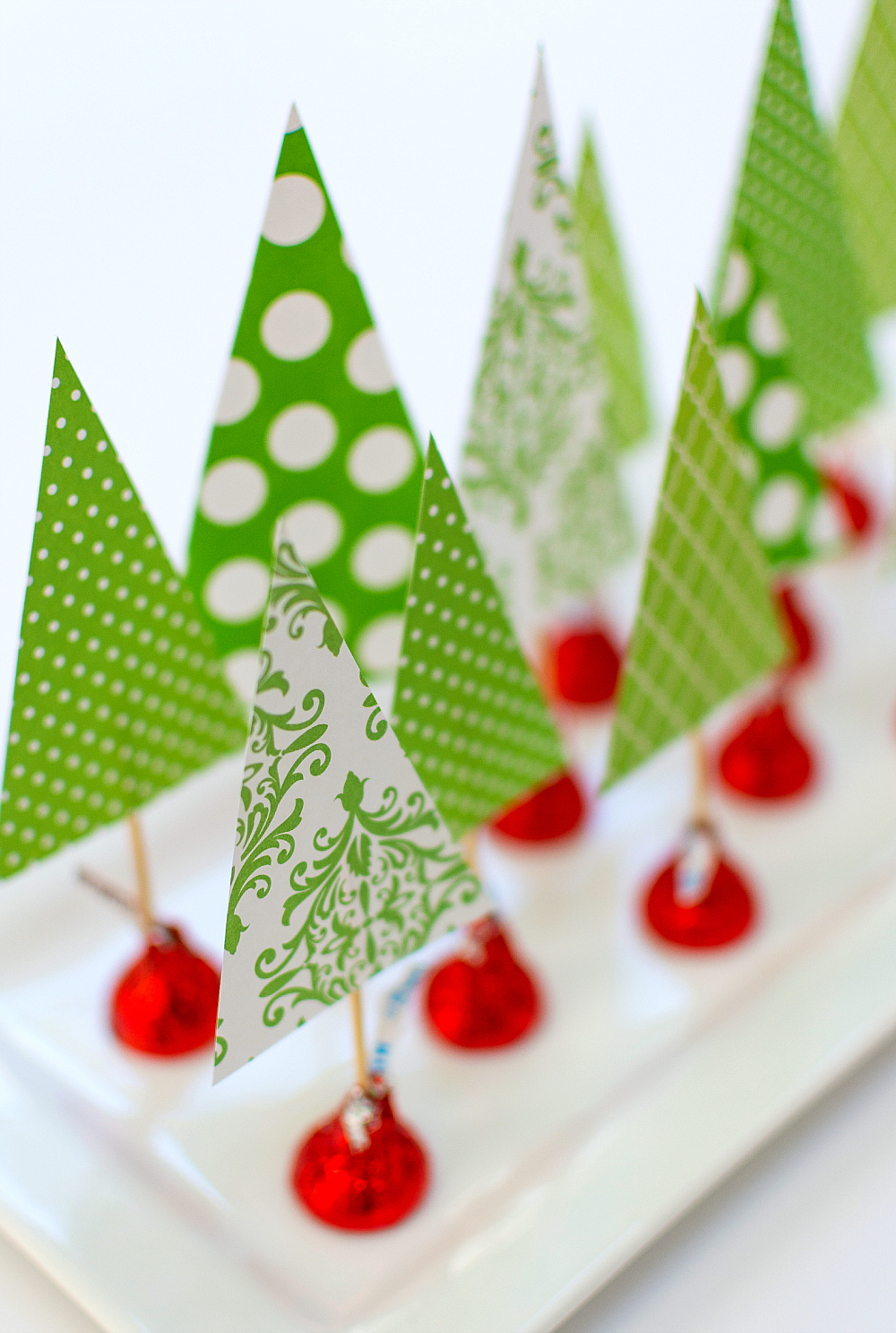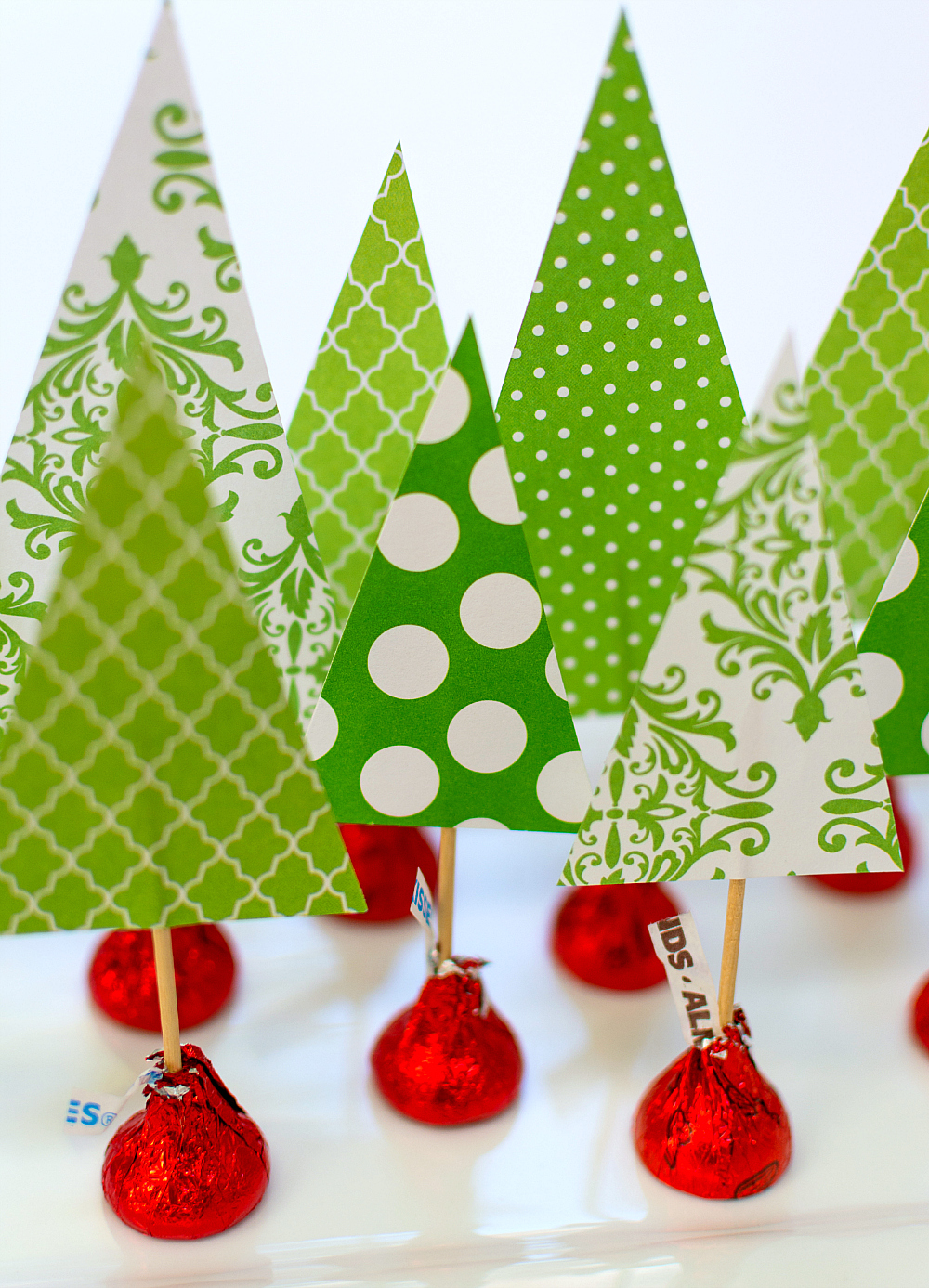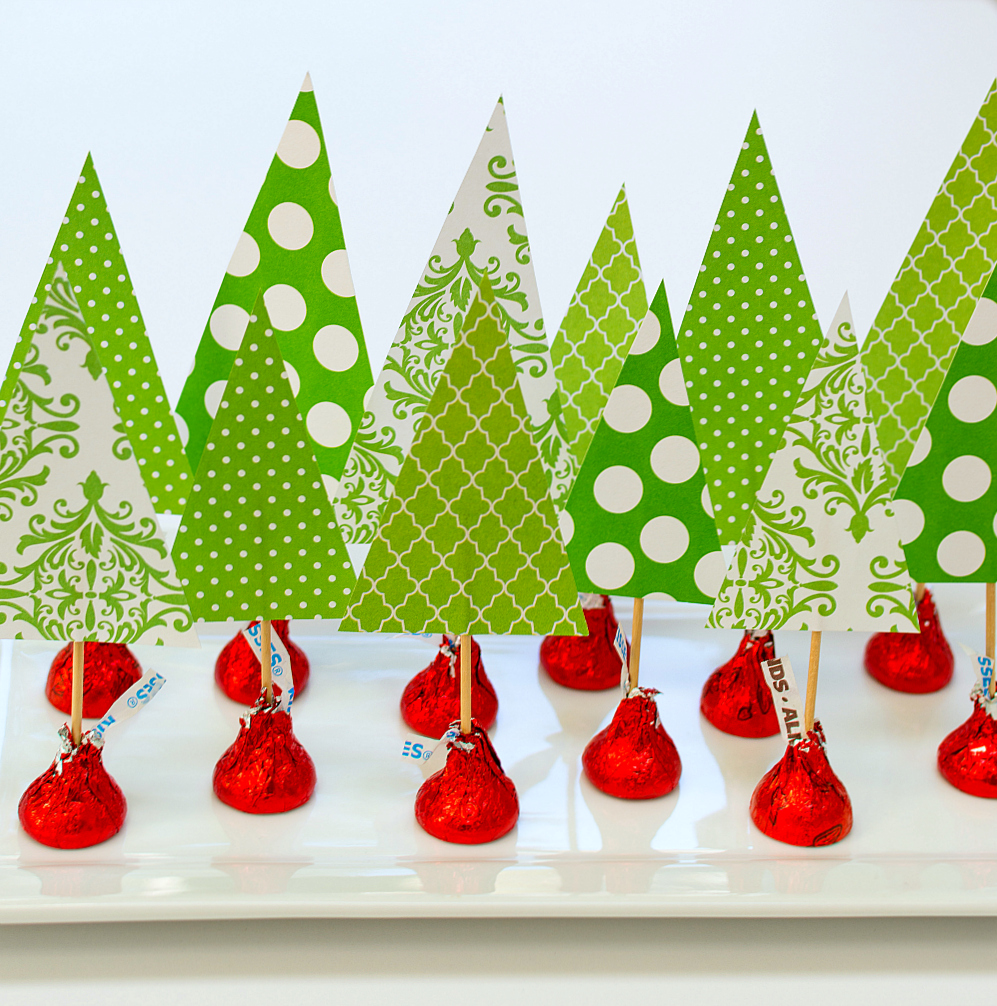 This project is so quick and simple that you can give the kids (and my mom) carte blanche. Only minimal supervision required.
But if you want to up the family Christmas craft fun and difficulty factor, then perhaps these Kiss-mas Santas and Kiss-mas elves are more your speed. (But keep in mind the finished product is not safe to eat).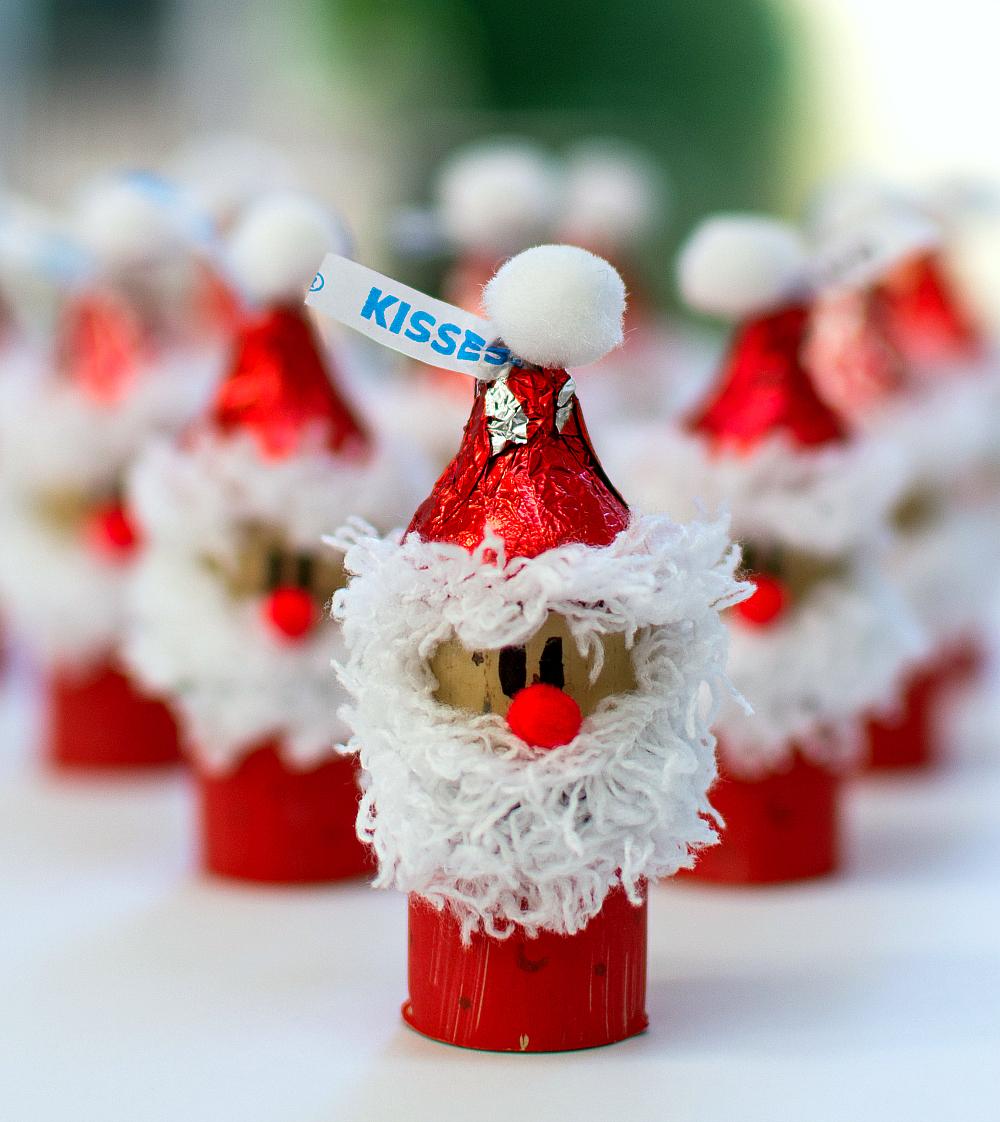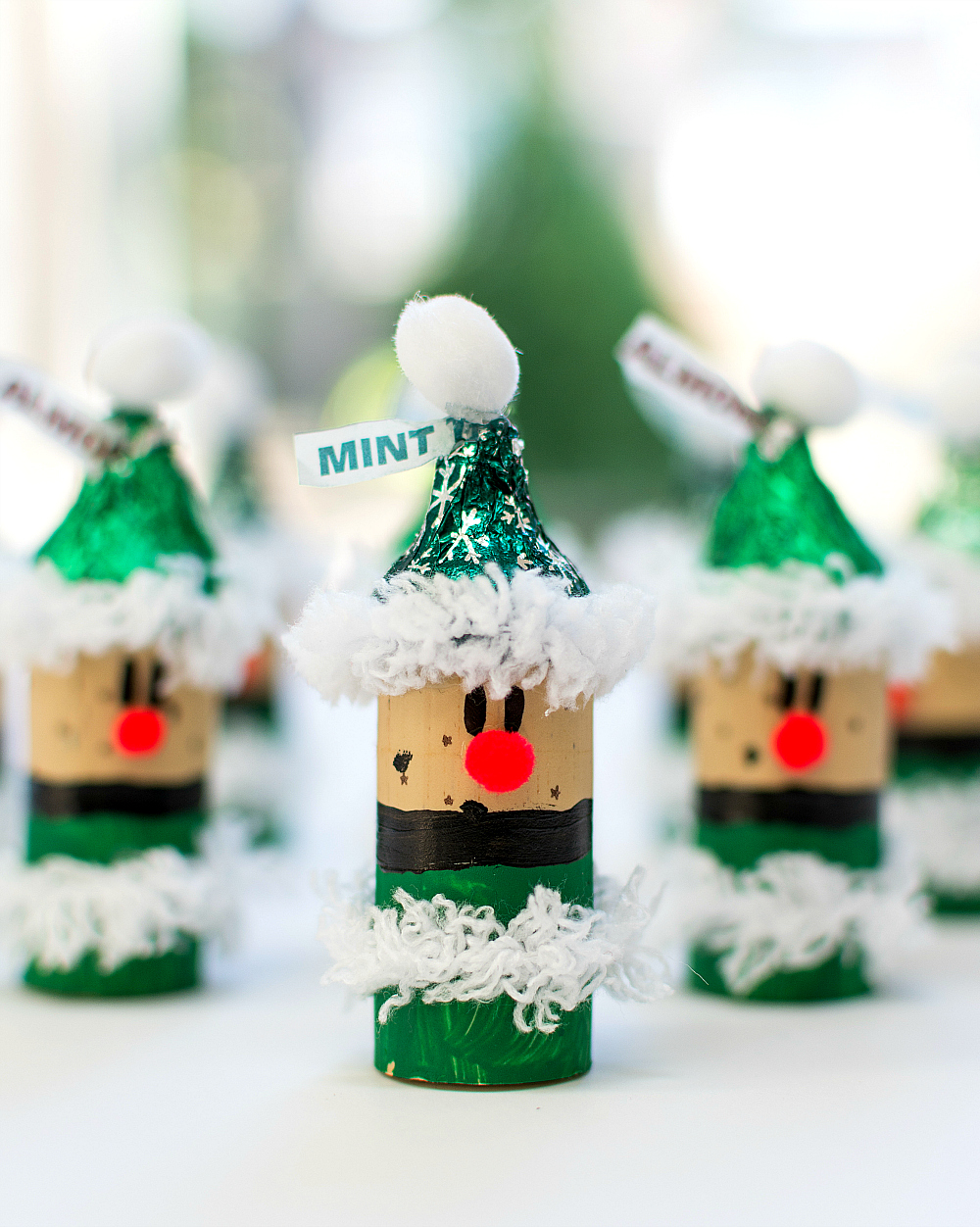 Christamas Crafts with Kids: Kiss-Mas Santas & Kiss-Mas Elves How To

Materials*
Hershey's Kisses chocolates in holiday foil colors
Wine Corks
(if you don't drink wine, you can find a selection of recycled wine corks at this link)
Red & Green Paint
Black Paint
Paint Brushes
Sharpie
Multi-Surface Glue (I used Wellbond)
*some affiliate links have been included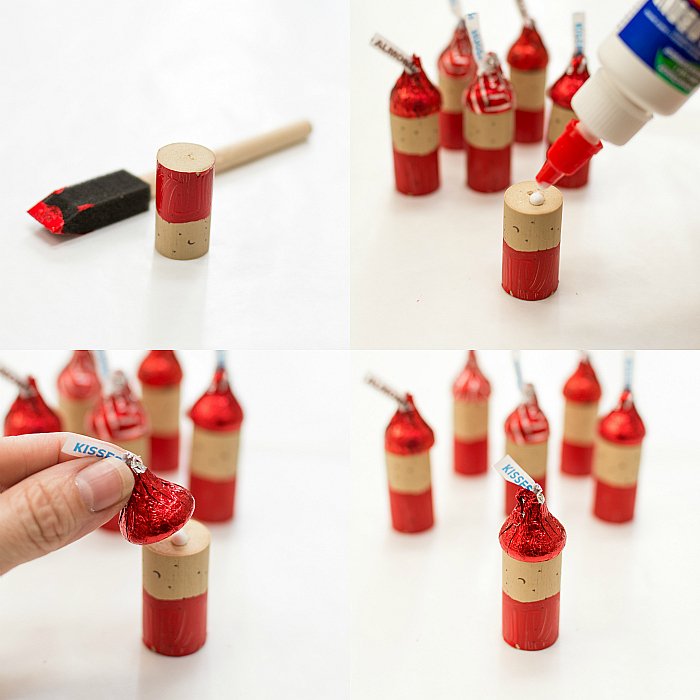 1. Paint half the wine cork in red and green paint; let dry.
2. Add a generous dab of glue on top of wine cork.
3. Add Hershey's Kisses candies to top of wine cork; let dry.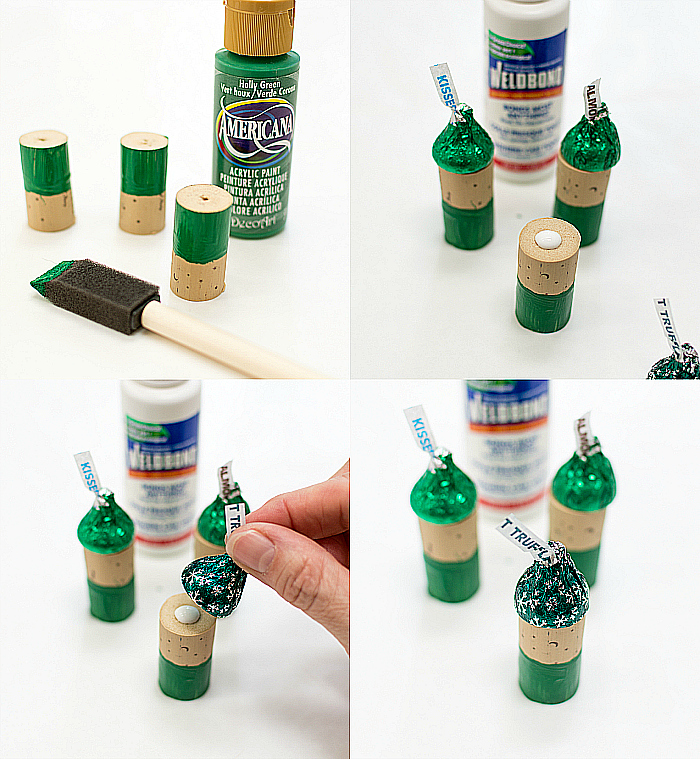 After Hershey's Kisses hats have dried completely …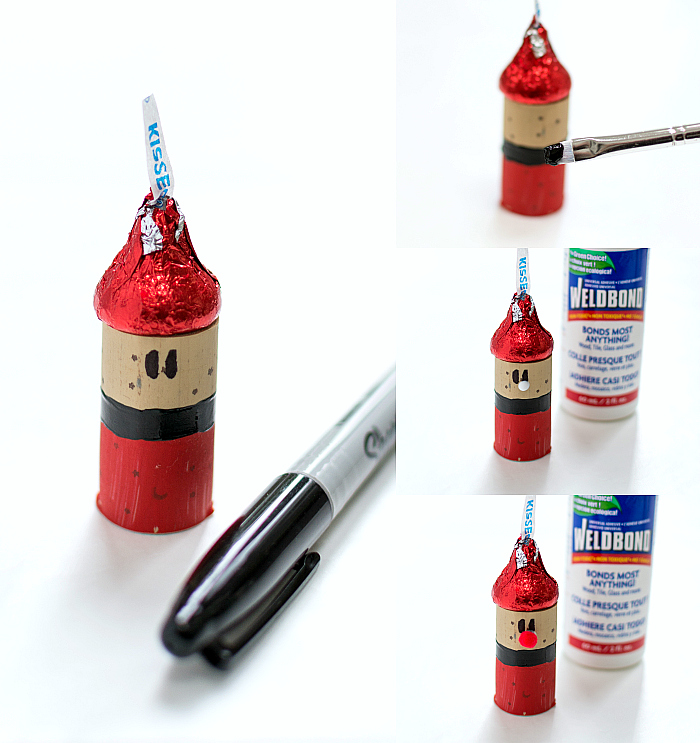 4. Paint a black strip around the middle of the wine cork for the belt. Let dry.
5. Use Sharpie to make eyes.
6. Add a dab of glue under eyes; attach small red pom pom nose.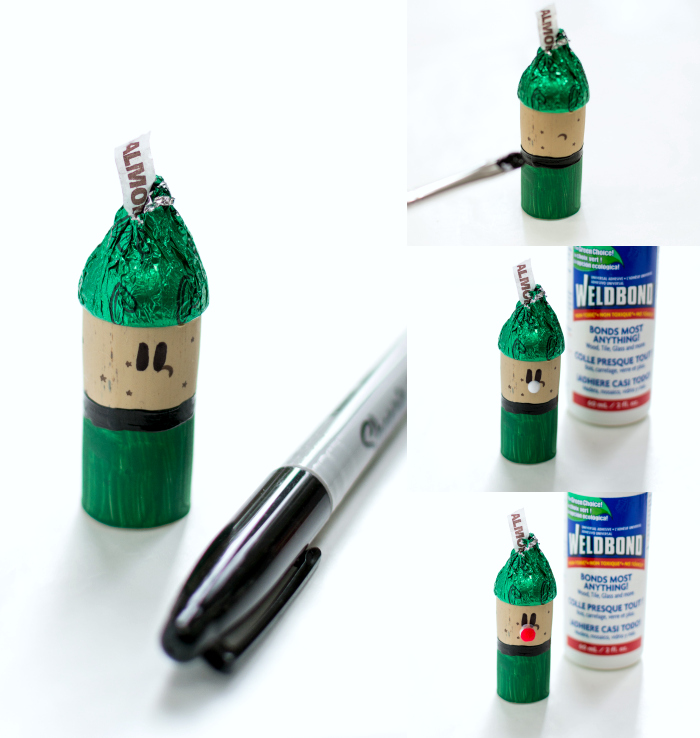 Once nose has dried completely …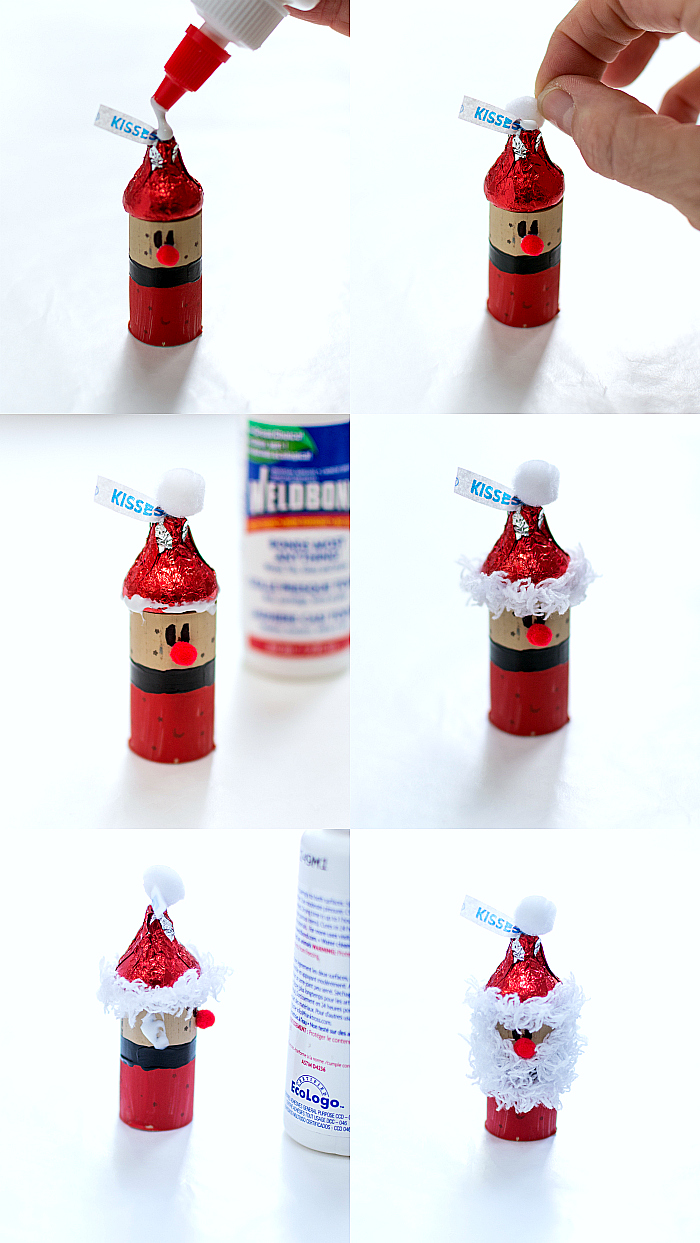 7. Add a dab of glue on top of the Hershey's Kisses chocolate hat; add white pom pom. Let dry.
8. Add glue around bottom of Hershey's Kisses chocolate. Cut a length of fuzzy yarn and attach.
9. (For Santa): Add glue to sides of wine cork for beard; I used two strands of fuzzy yarn.
10. (For elf): Add glue midday down green painted area; attach fuzzy yarn.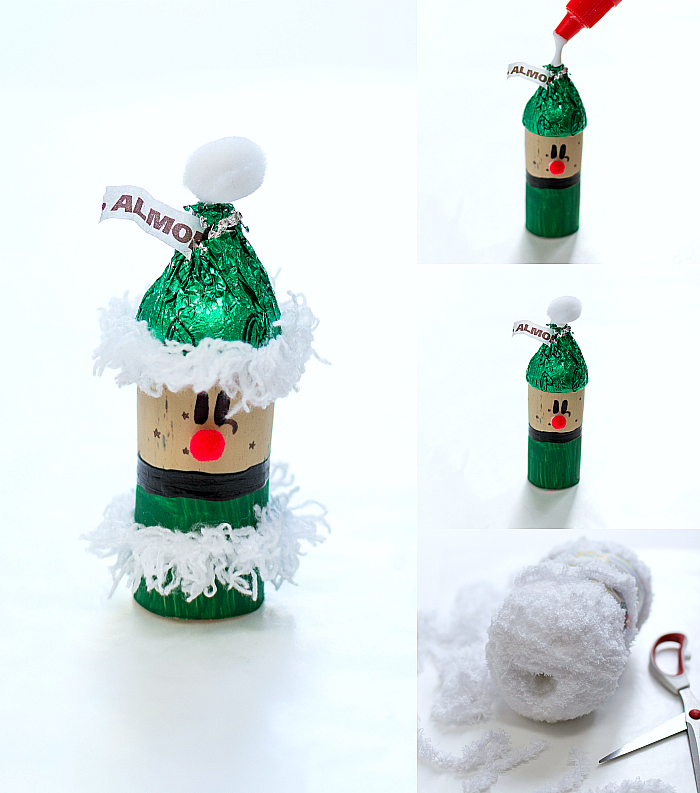 Voila!
Now you have an army of Kiss-Mas Santas …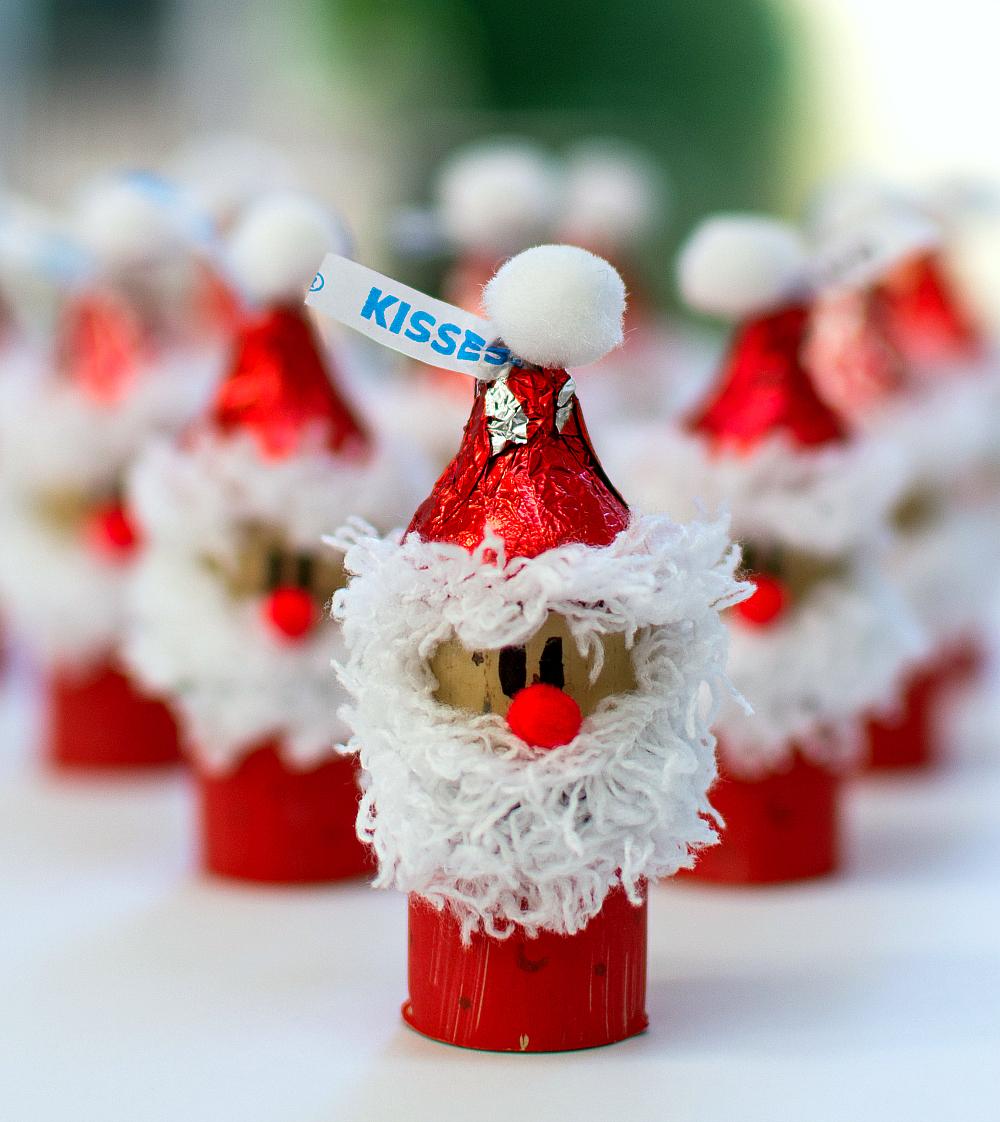 and Kiss-Mass elves!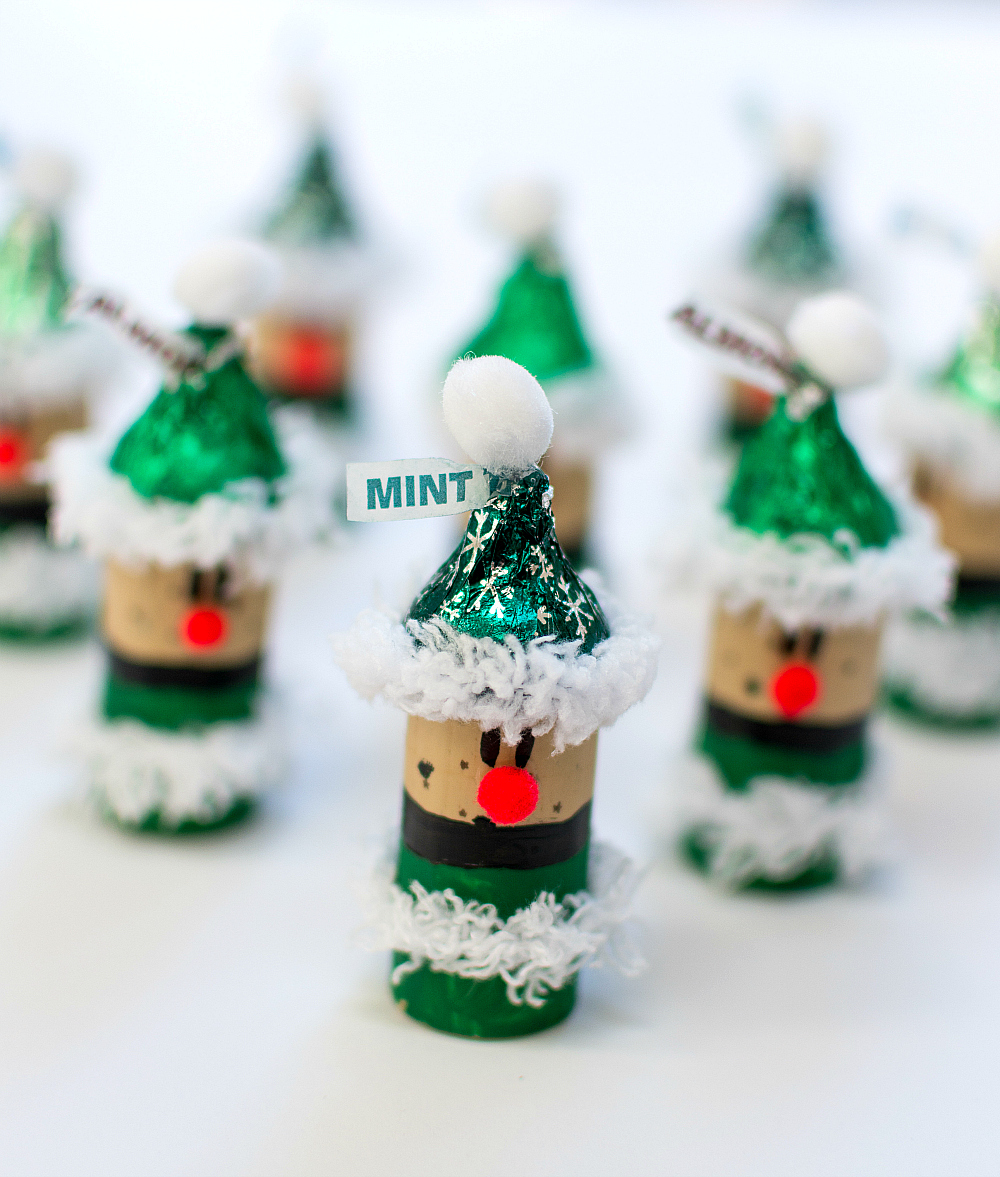 You can use them at place settings or stocking stuffers or even turn them into ornaments for the tree!
I even made a little army of New Year's Kiss Father Time's …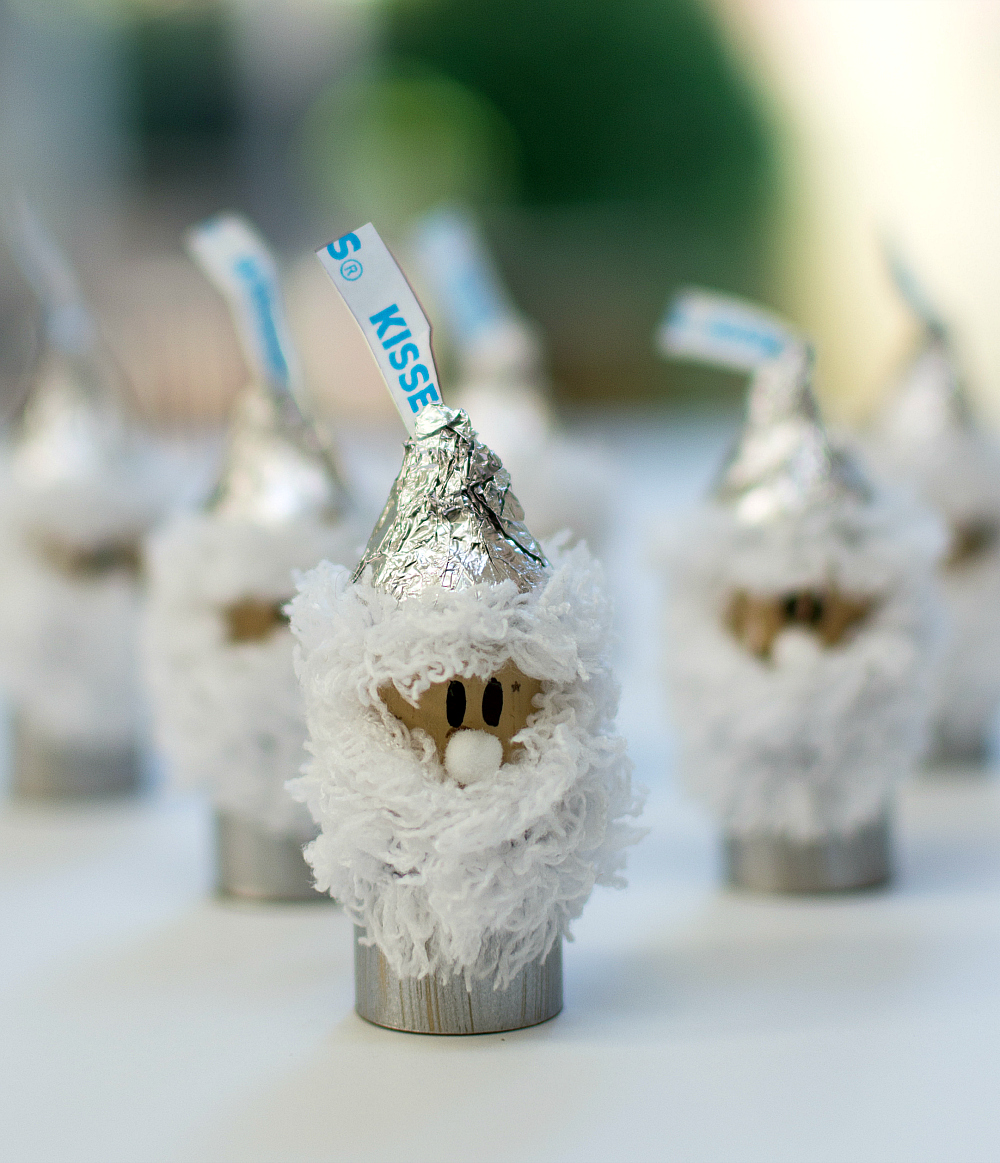 I pretty much used the same technique as the Santas and Elves.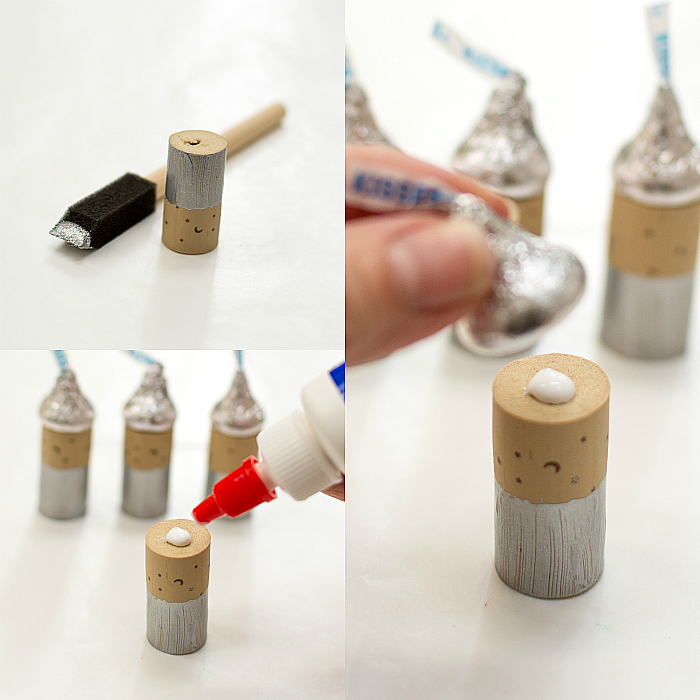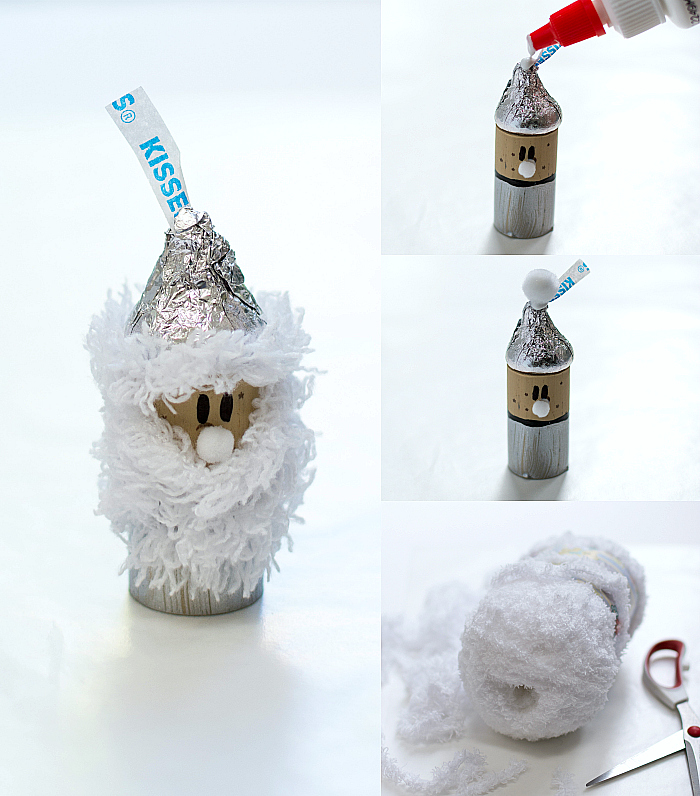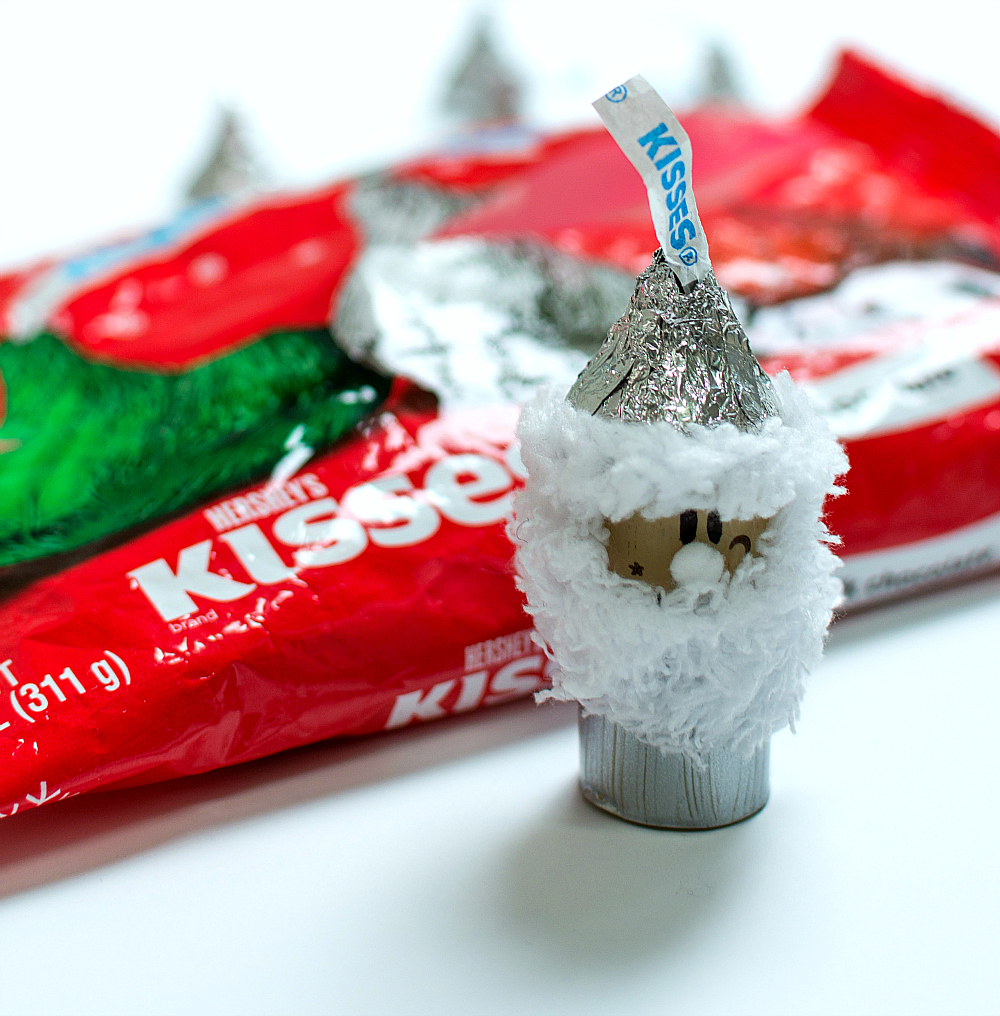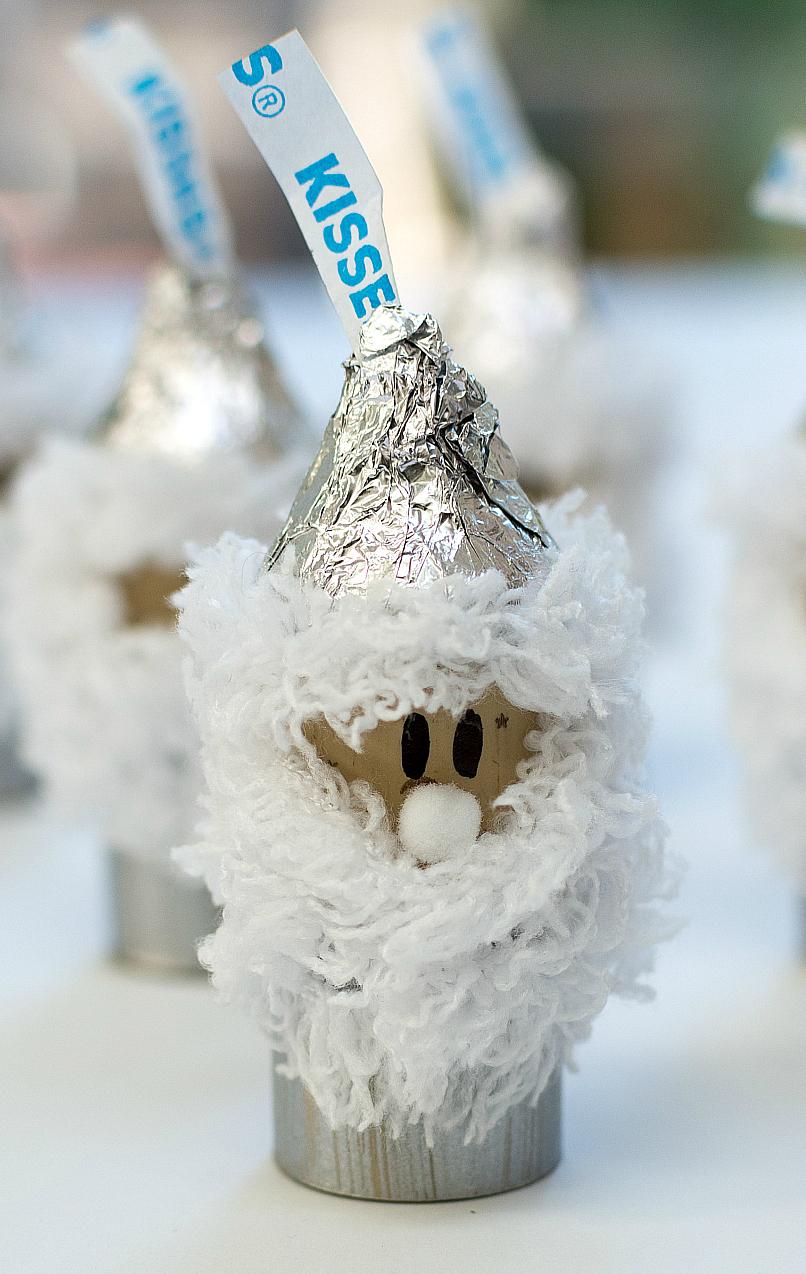 Happy Holiday Crafting with kids and Hershey's Kisses chocolates and The Hershey Company!
🙂
Pin It!


You Might Also Like: