Christmas Tree Painted Mason Jar – Christmas Mason Jar Craft.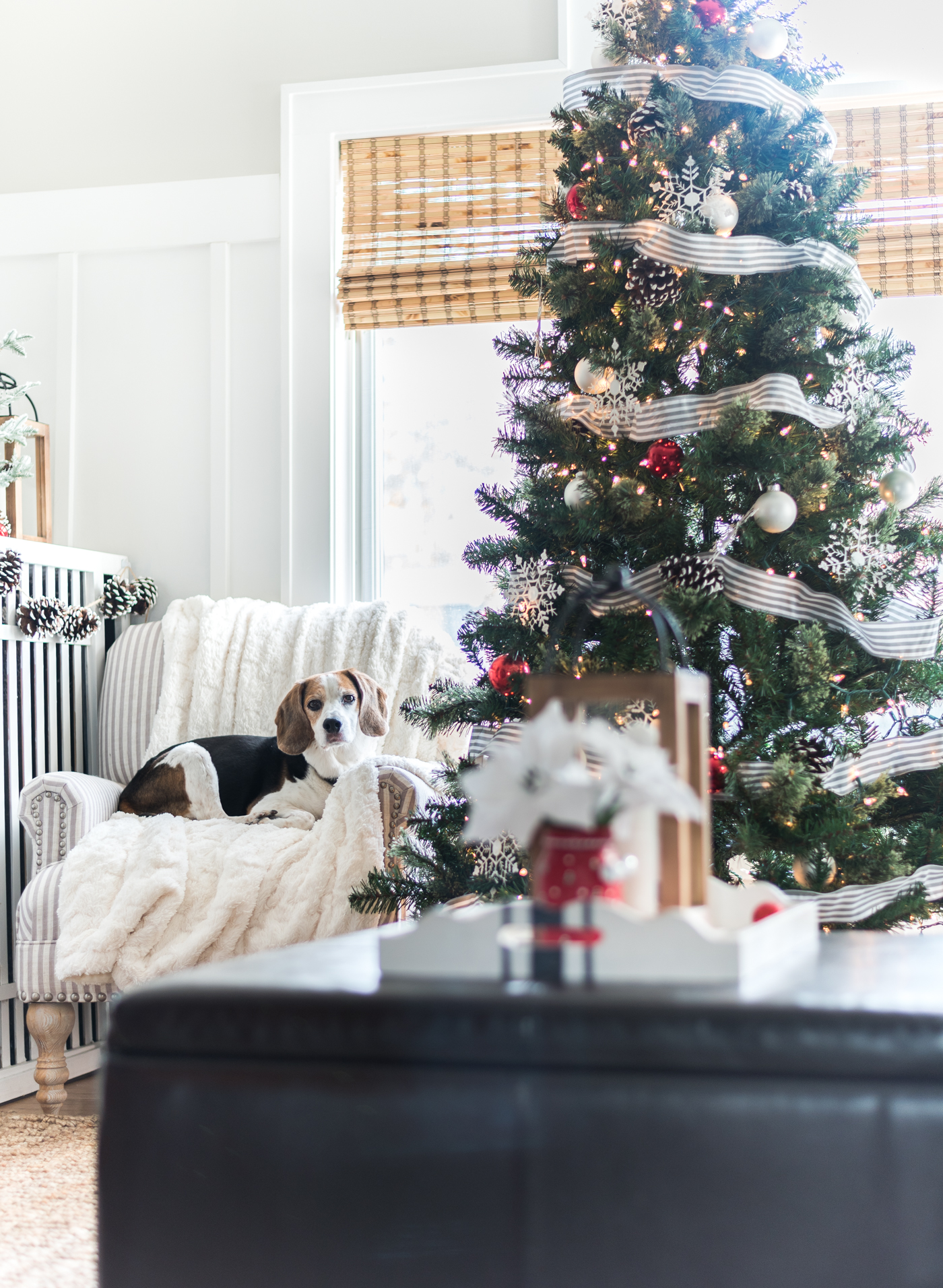 Ernie got a little taste of the blog last week …
and turns out he thinks it tastes even better than Kibbles N Bits.
Though not quite as tasty as that Sloppy Joe he stole off the dining room table a few years back and devoured before a single drop of Sloppy or Joe hit the floor. 🙂
If you missed it, I put up a picture of Ernie looking at (okay, more like avoiding looking at) the Christmas tree as part of my Christmas living room post. I also shared on Facebook and Instagram.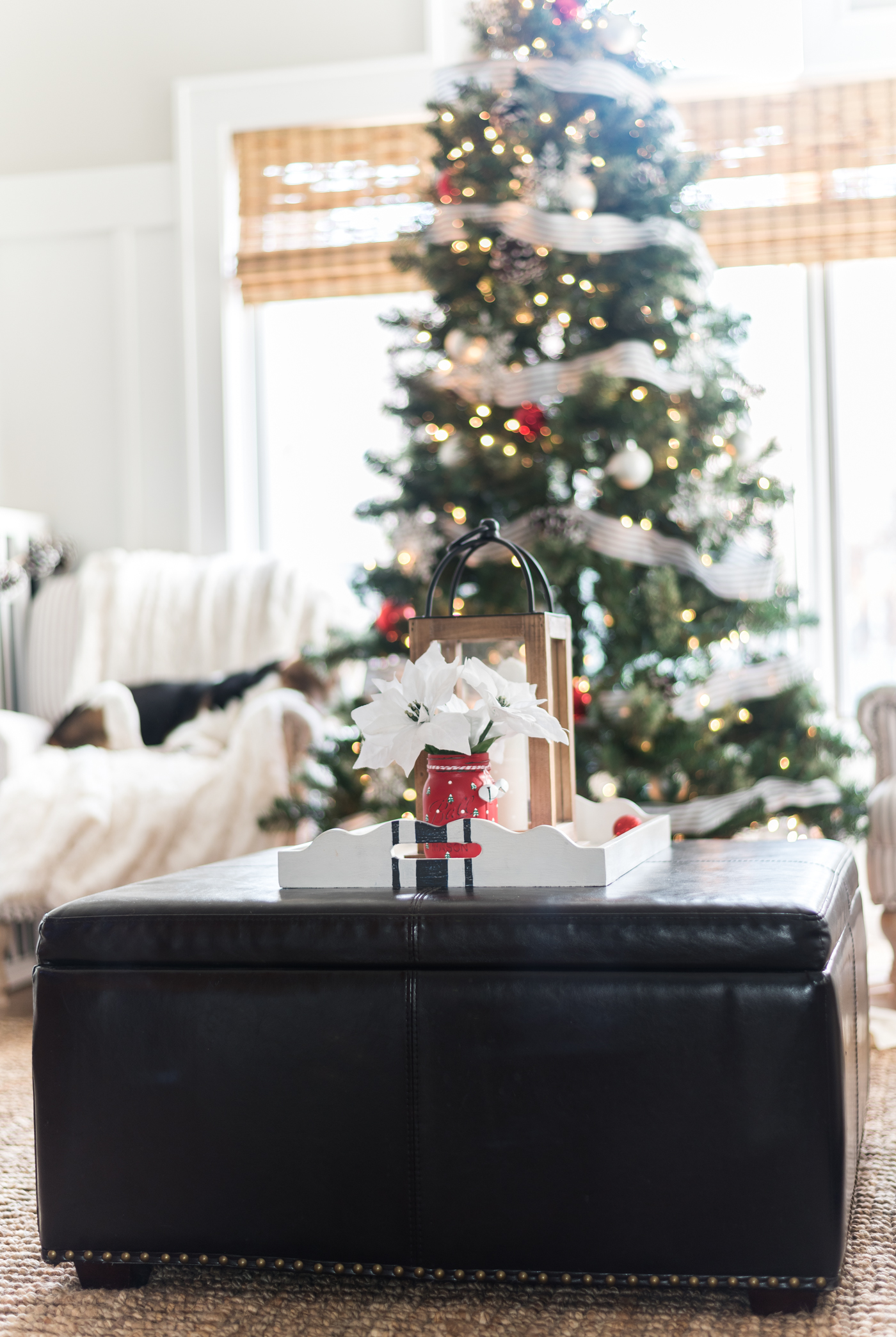 And as the likes and comments rolled in, I could see Ernie's little doggy ego growing bigger and bigger. He was really eating it up!
You get it, right? Eating it up. Like Kibbles. And stolen Sloppy Joe's. 🙂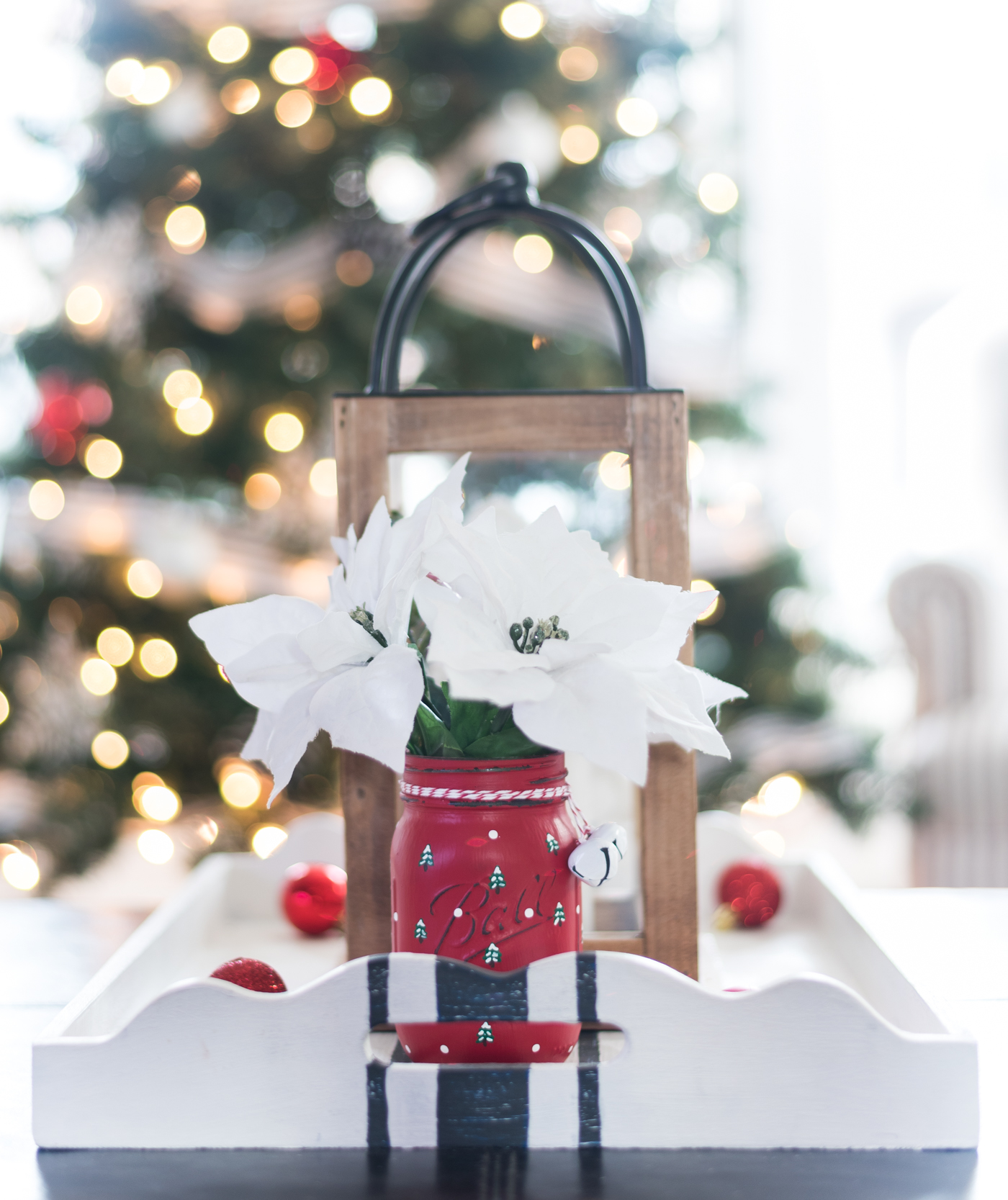 So when I moved into the living room (again) to take pictures of my newly created Christmas tree painted mason jar, Ernie stayed put. Didn't move. Burrowed in, in fact …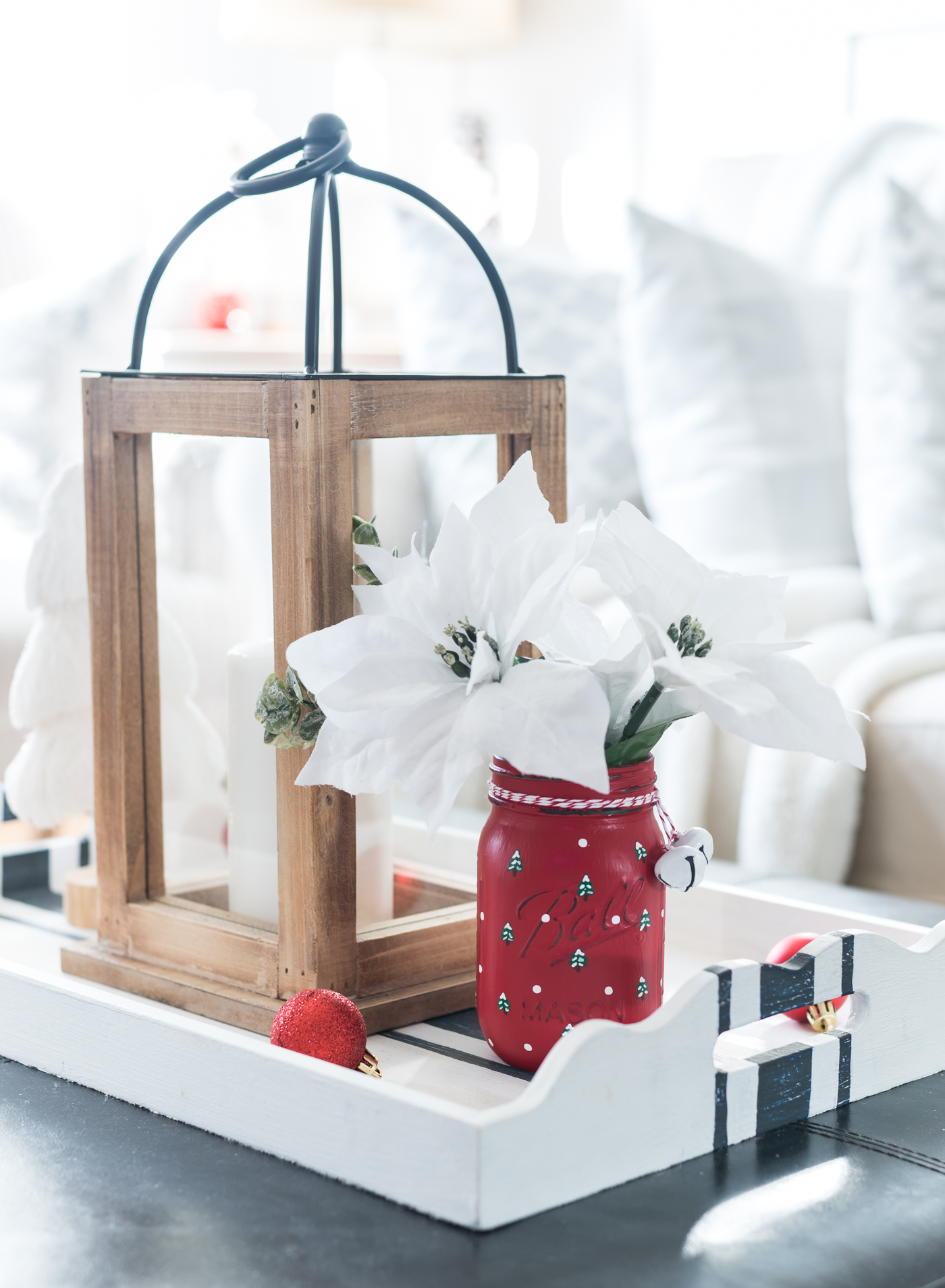 Which is not his normal behavior.
Normally the minute he sees the camera and tripod move into a room …
he swiftly moves out.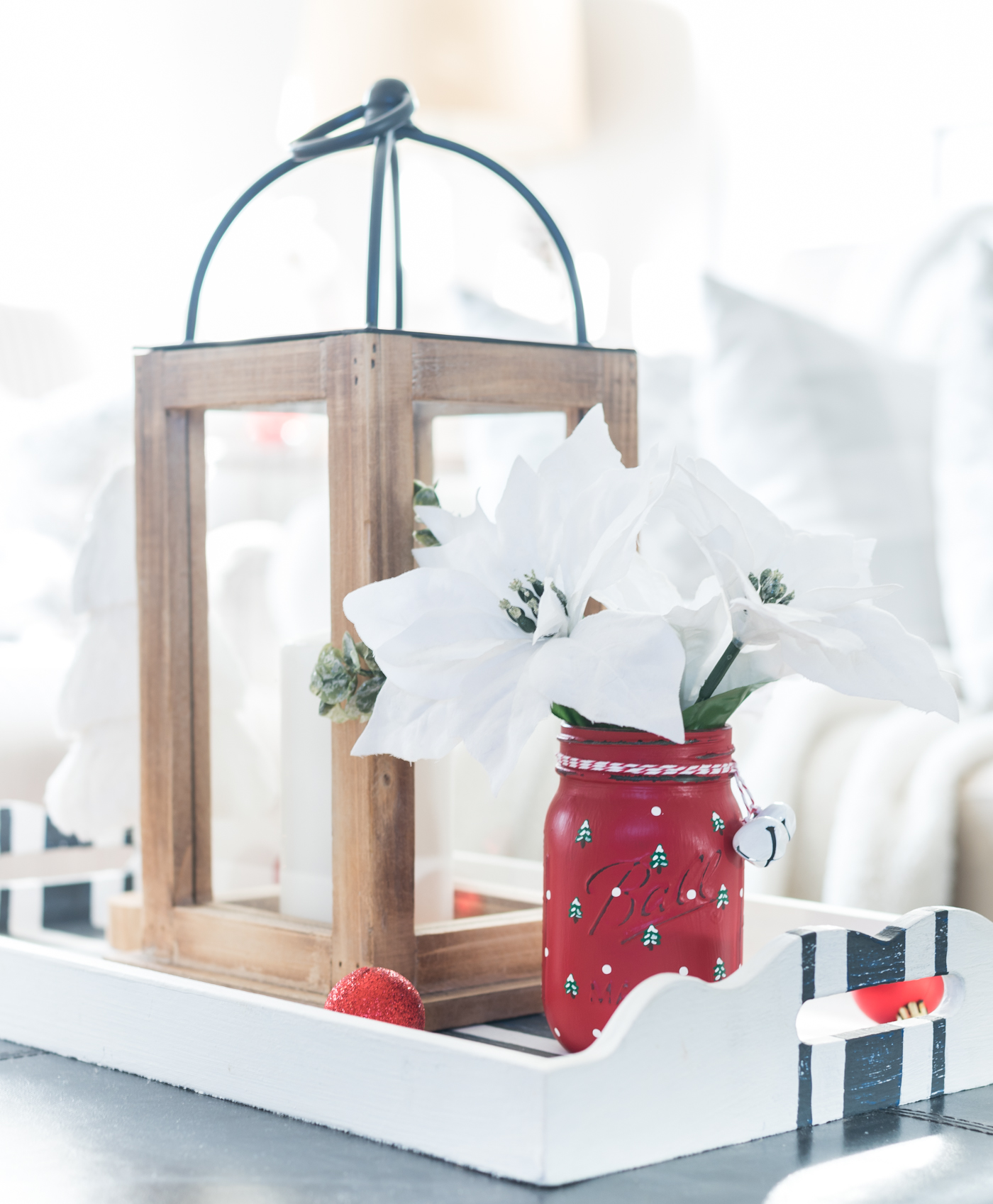 And as I moved around the room with the previously feared camera and tripod, he didn't budge. Barely even noticed me.
So strange.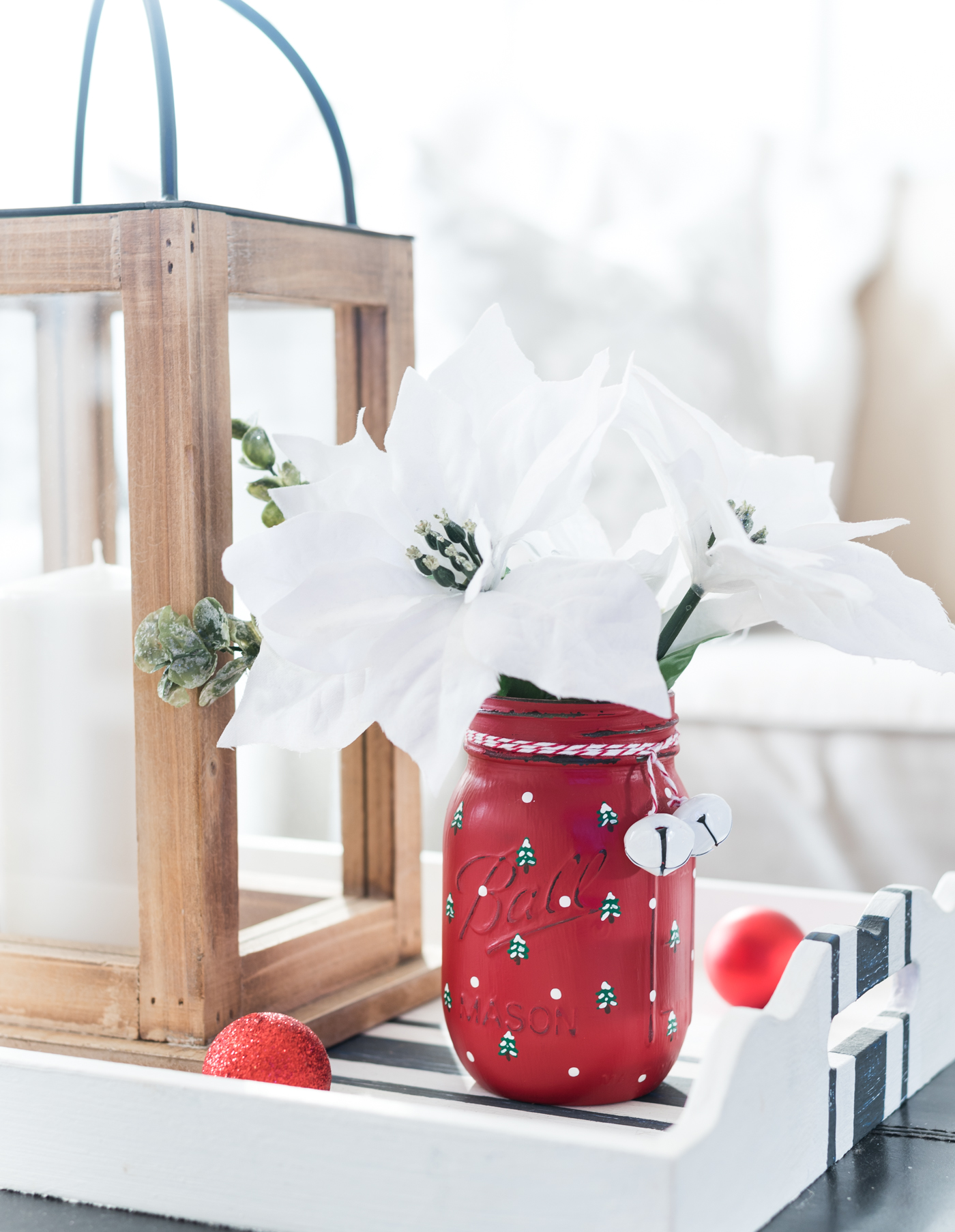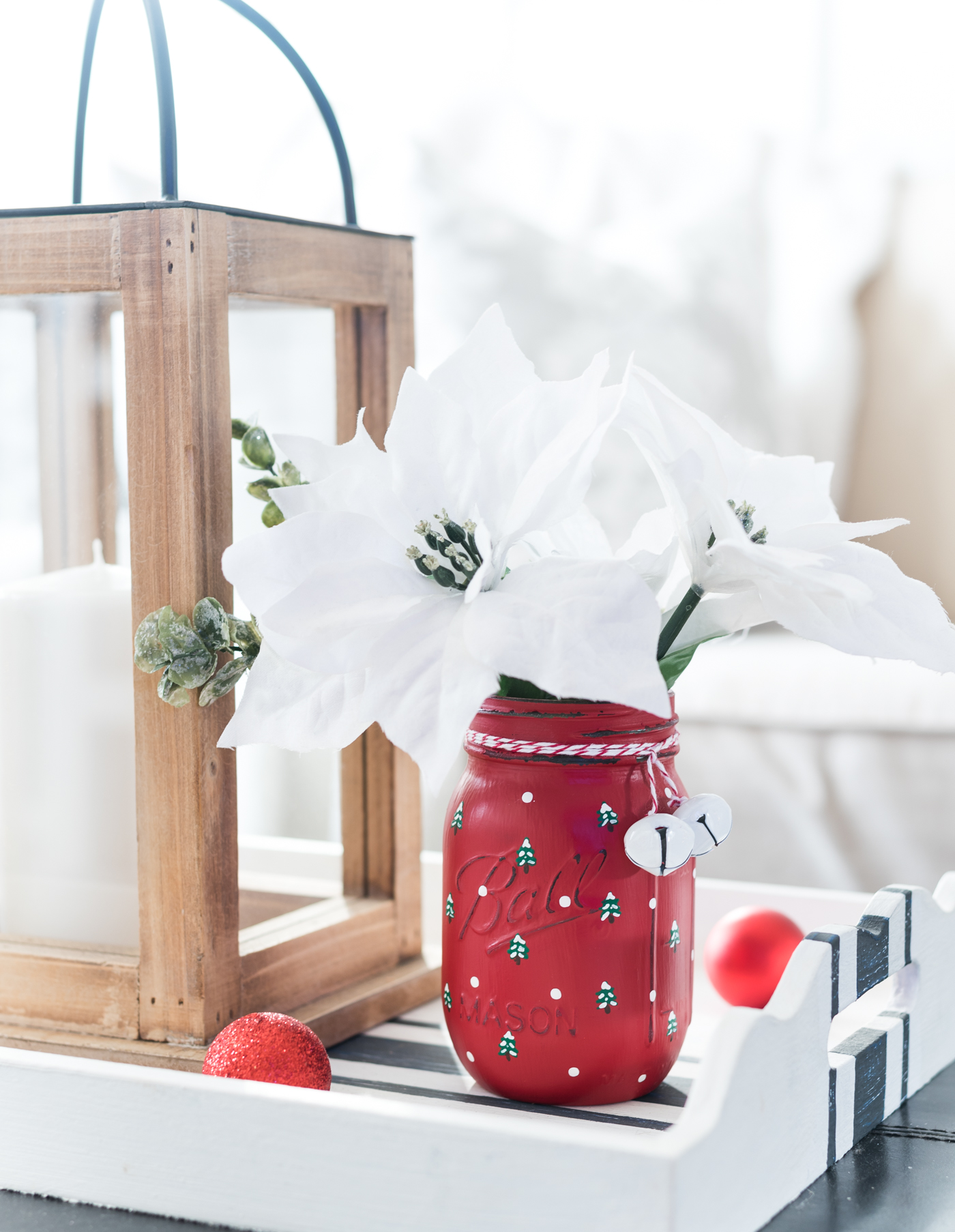 Now granted, he was on daddy watch. Which, I suppose based on his refusal to move, might actually taste better than both Kibbles N Bits and a stolen Sloppy Joe.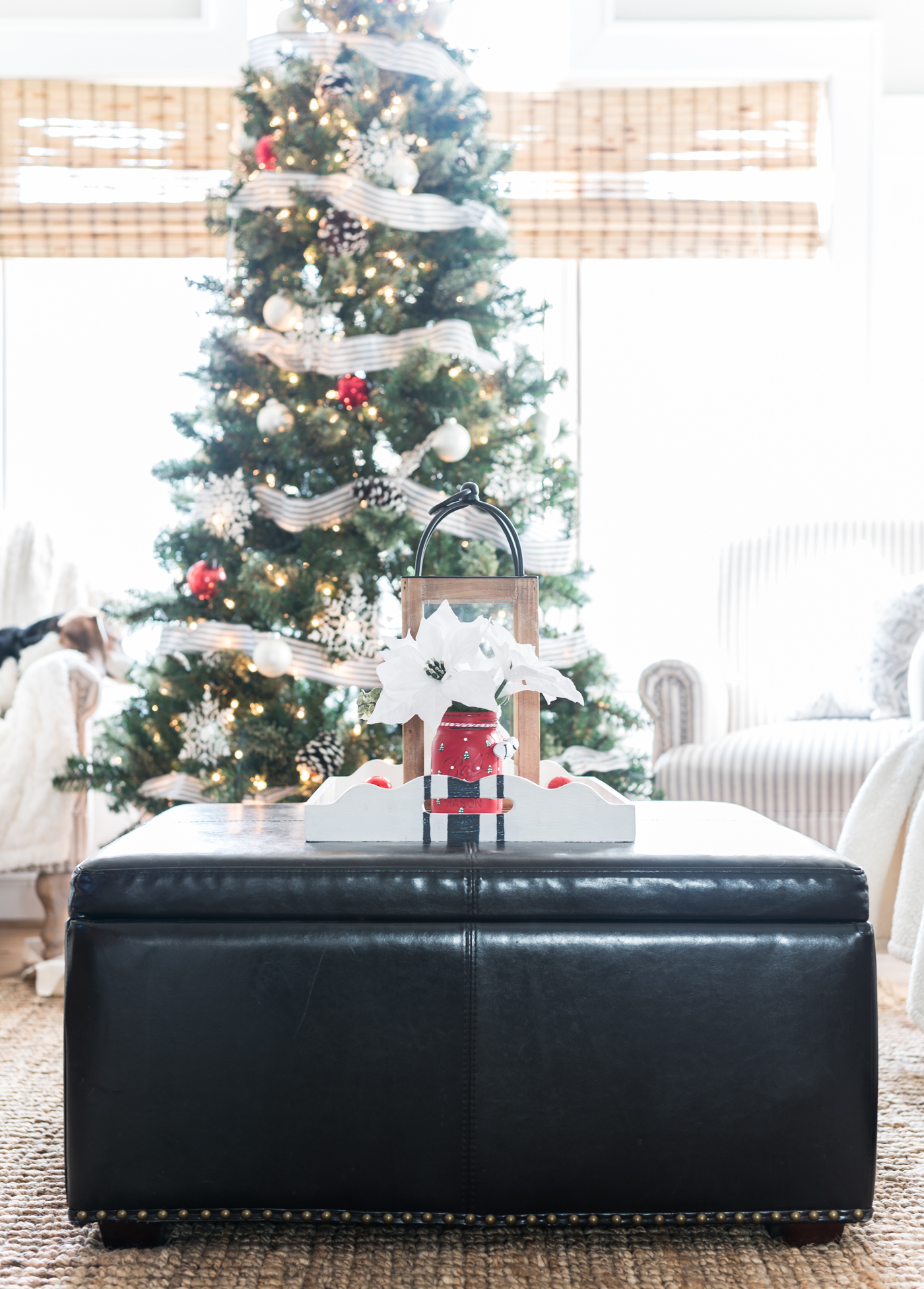 But there he is. In the background. My constant companion. Paying me no mind as I took pictures of my finished painted Christmas tree mason jar …
How To Make Painted Christmas Tree Mason Jar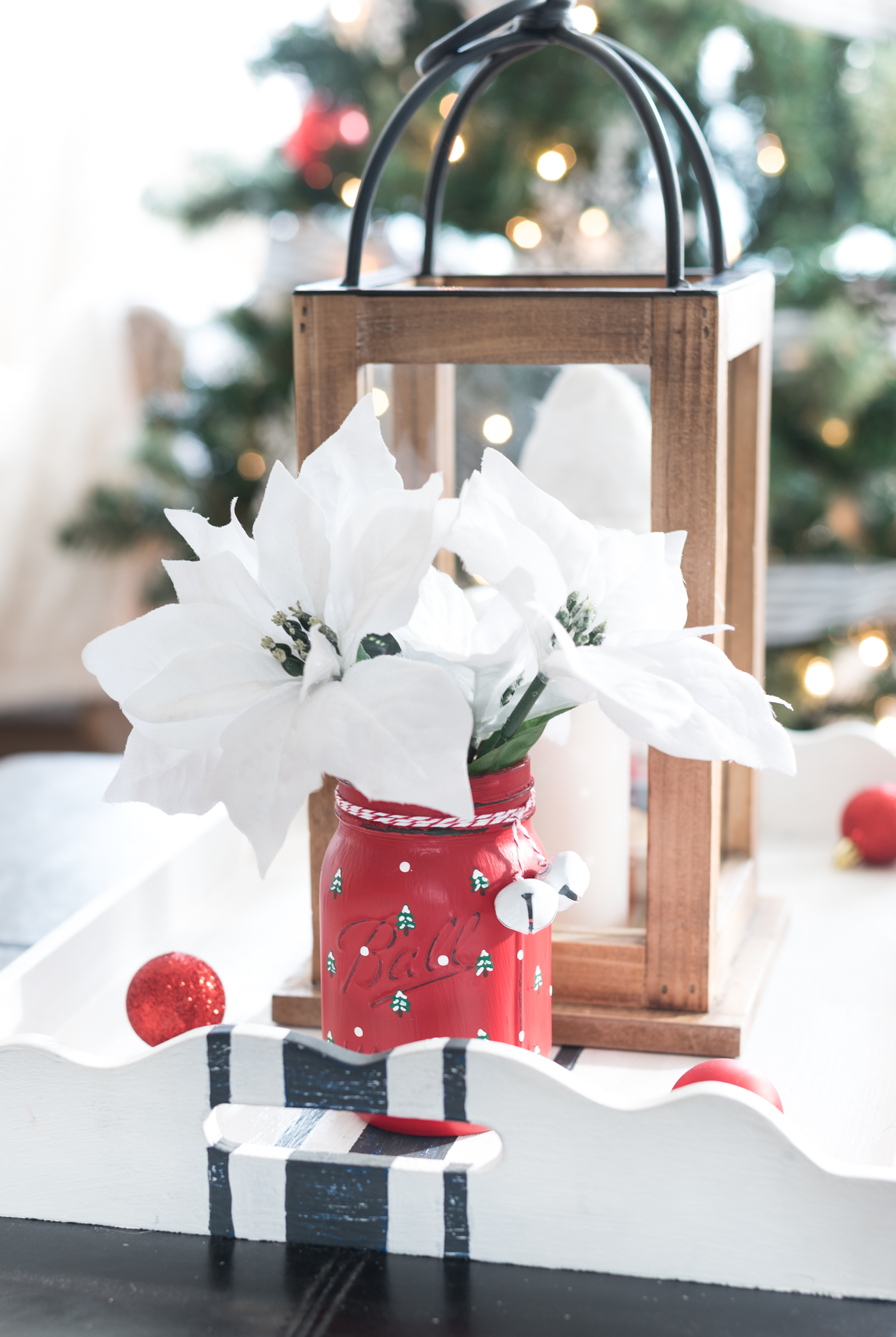 Materials*
Ball Regular Mouth Pint Size (16 oz.) Mason Jar
Santa Red Americana Acrylic Paint
Holly Green Americana Acrylic Paint
Snow (Titanium) White Americana Acrylic Paint
Real Brown Folk Art Acrylic Paint
Design Master Clear Matte Finish
Paint Brush
*includes affiliate links
Start with two coats of acrylic paint in Santa Red. Let dry overnight between coats.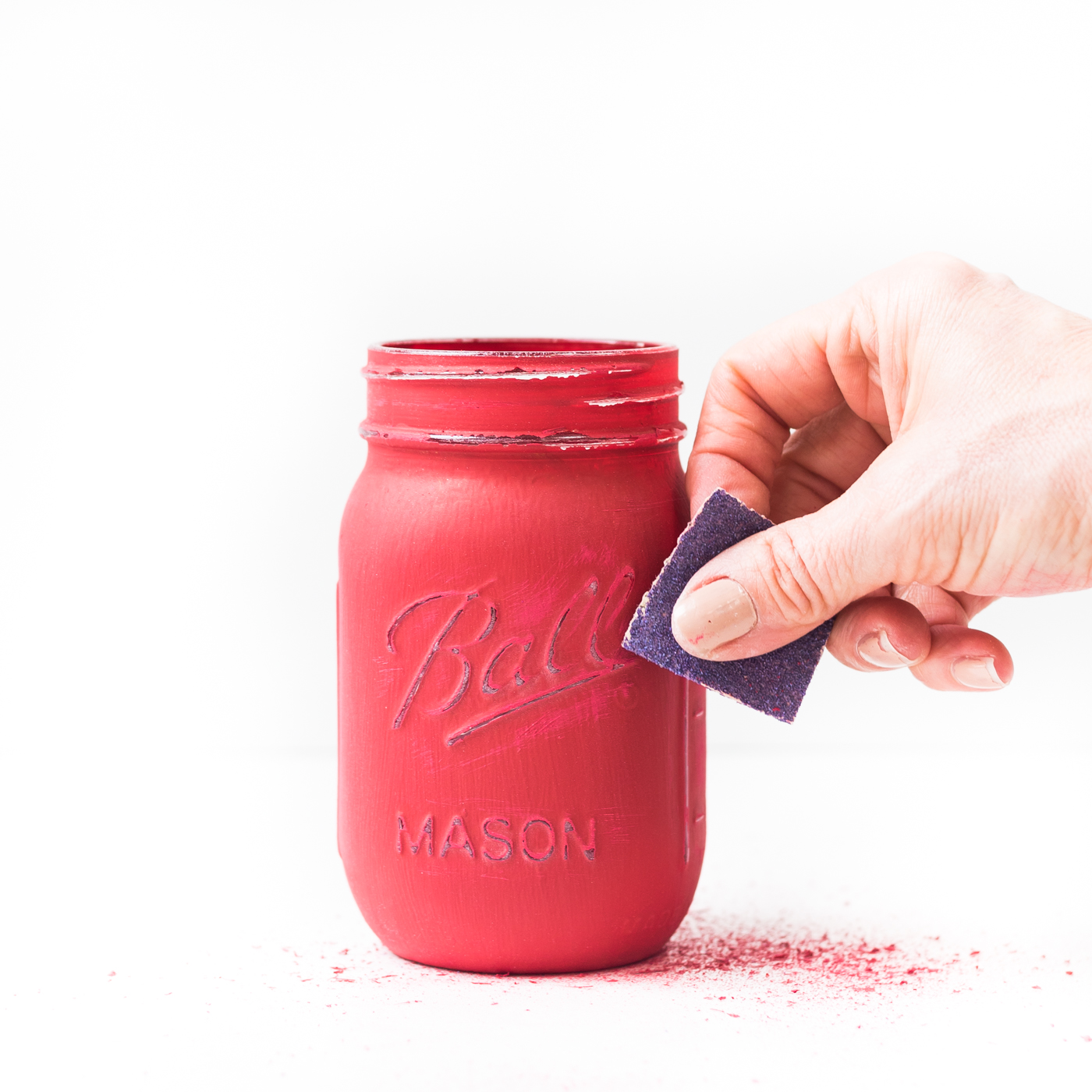 Distress along raised lettering and markings with 80 grit sandpaper.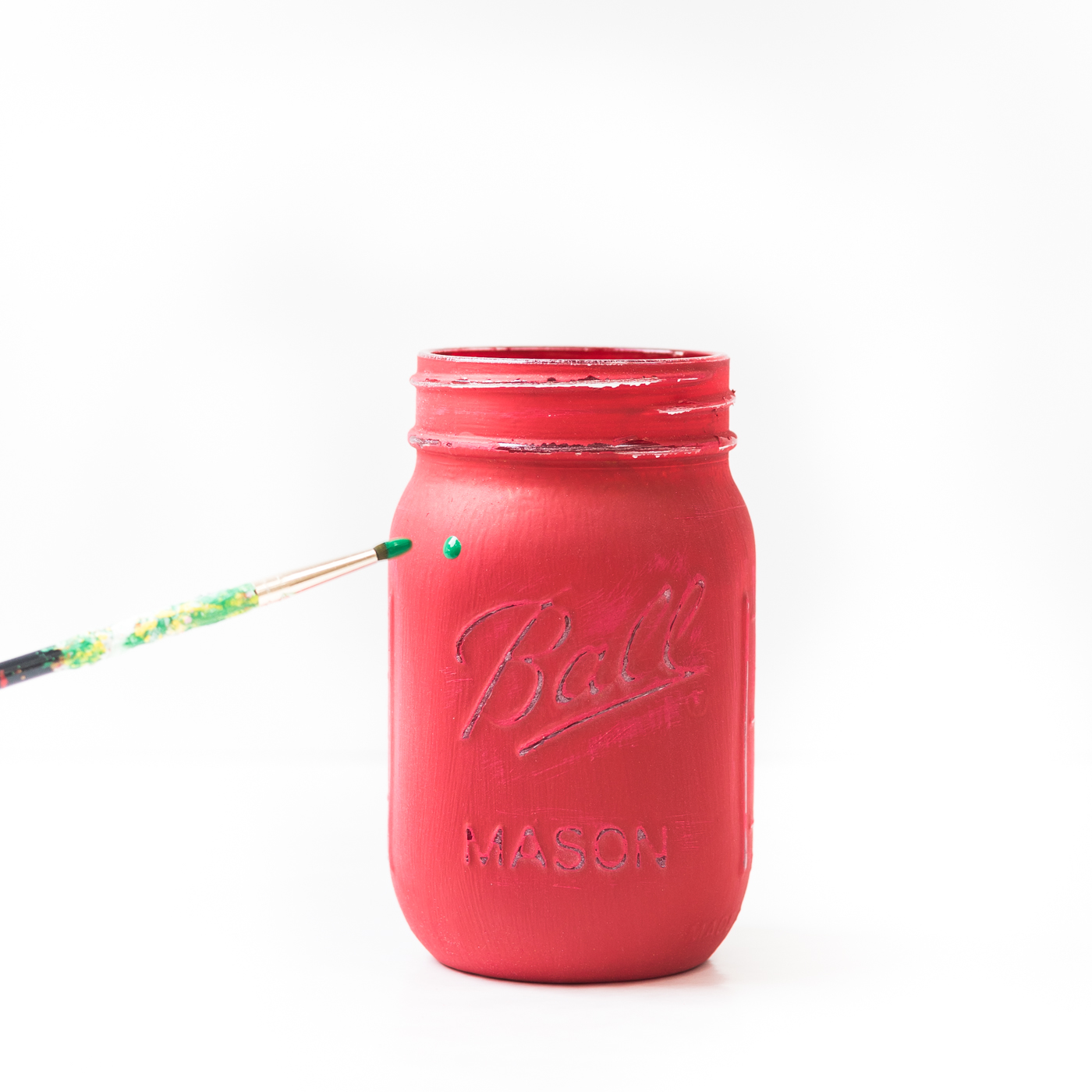 Add a dot of holly green acrylic paint.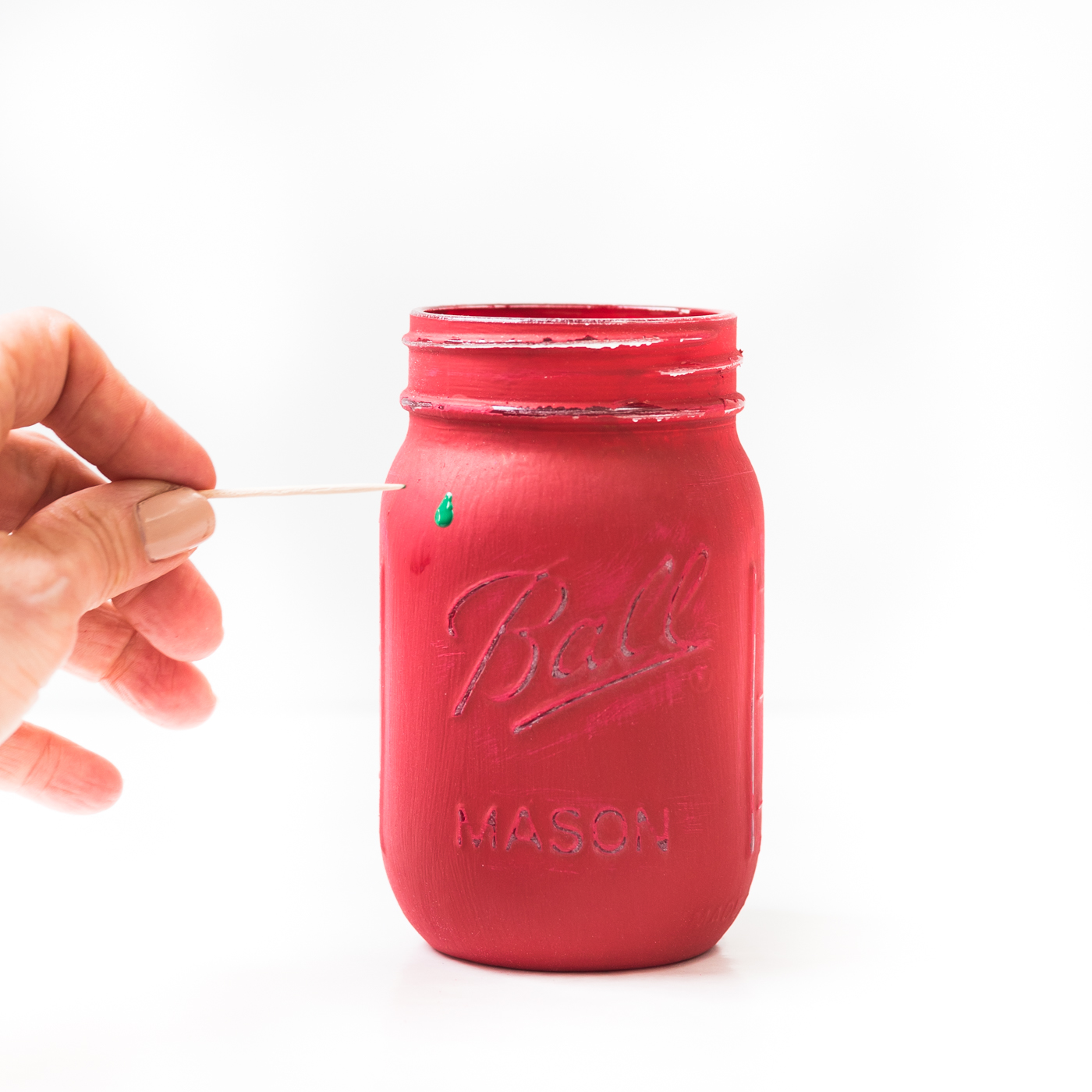 Use a toothpick to drag the green paint up to make the top of the tree point.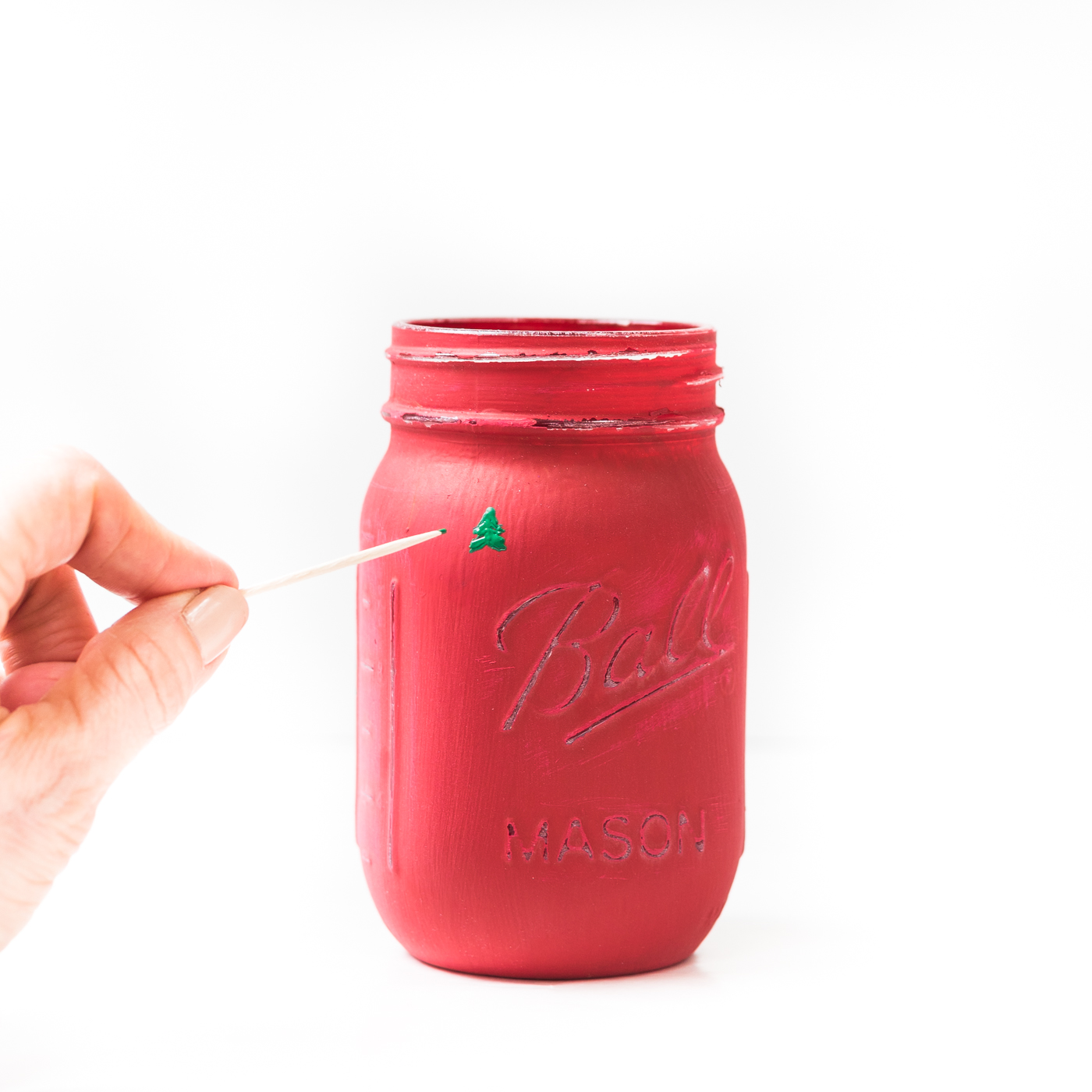 Then use the toothpick to drag the paint to make tree limbs.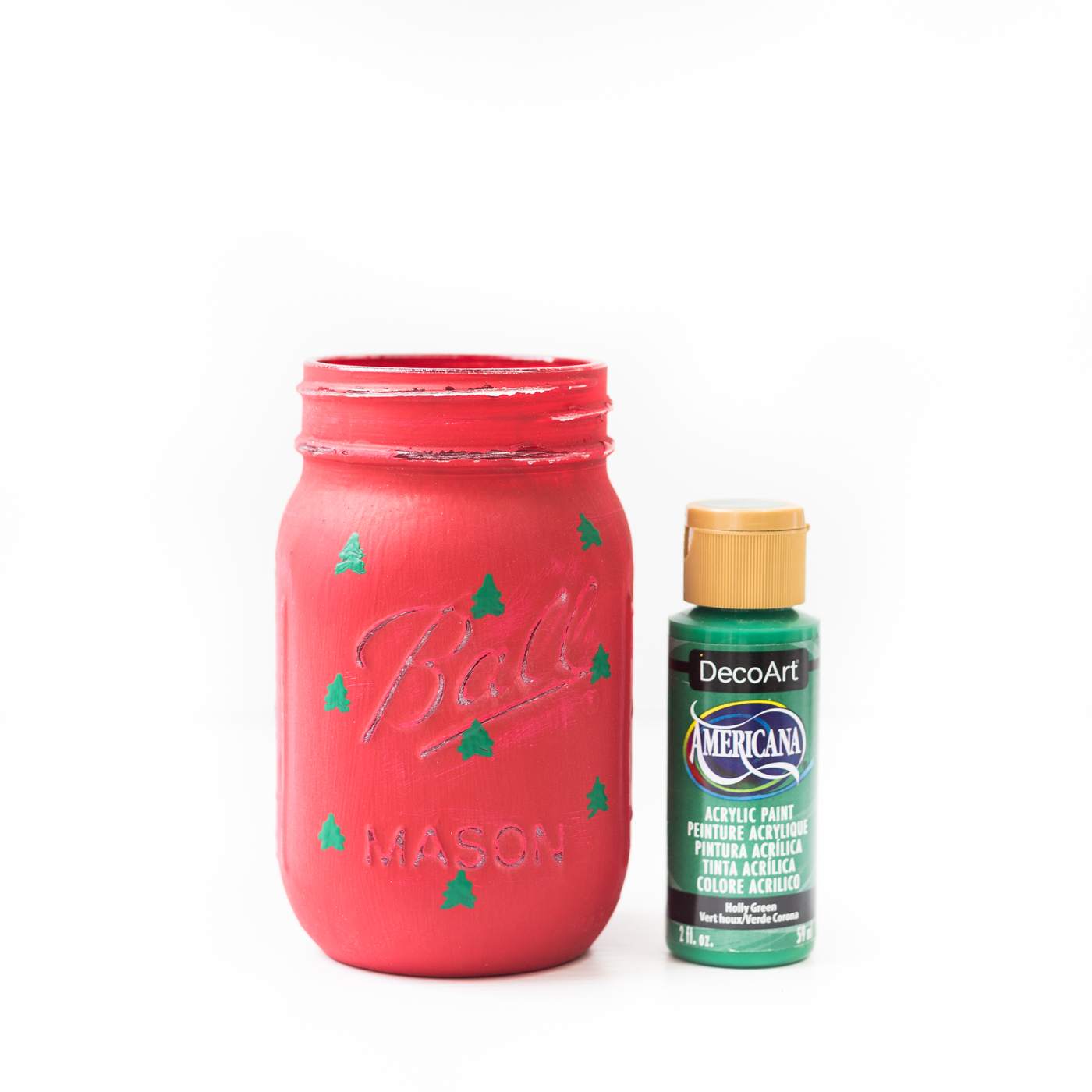 Continue process until you cover the jar with little trees. Let dry.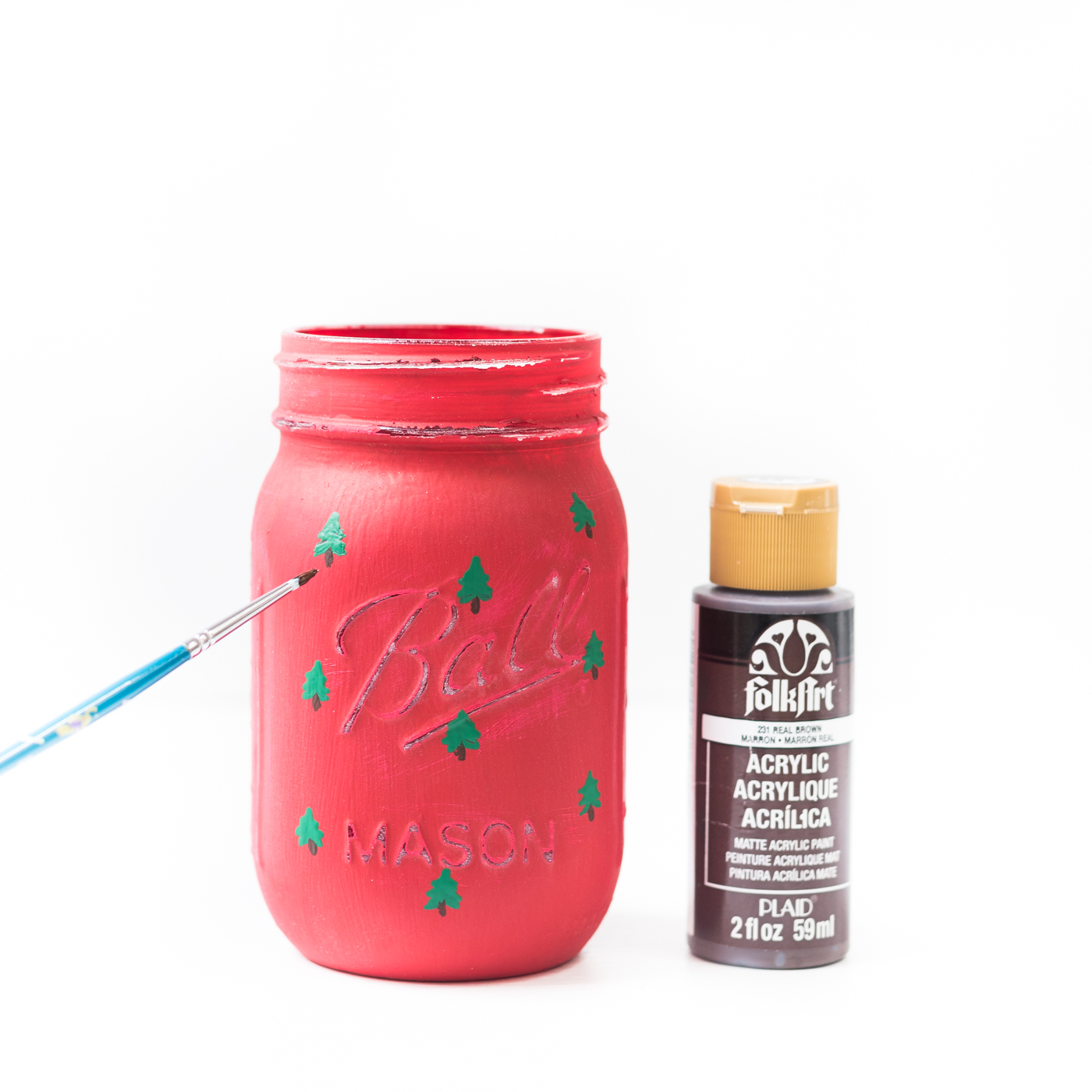 Use fine tipped paint brush to add tree stems using Folk Art Real Brown acrylic paint. Let dry.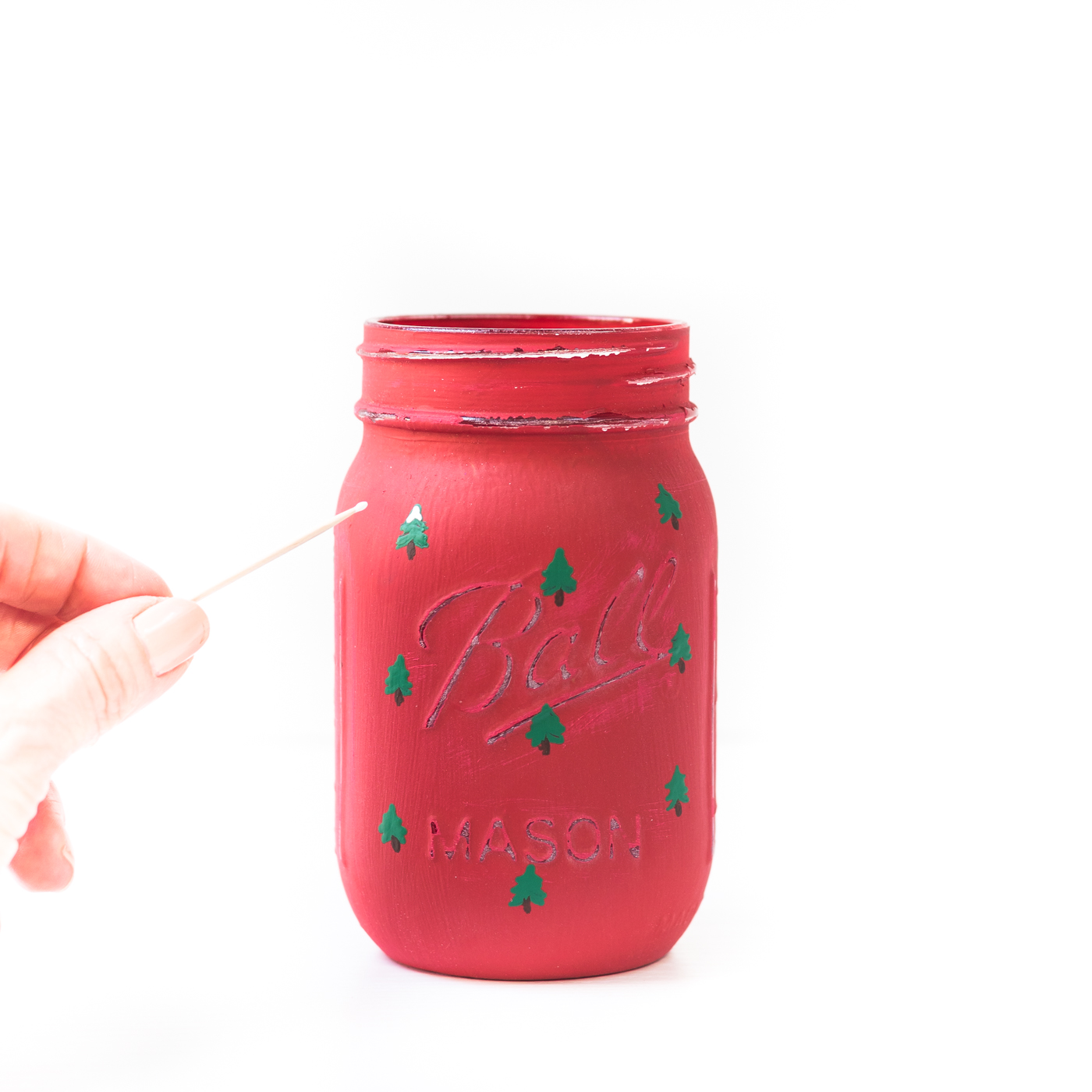 Using a toothpick and white paint, add snow to trees. Like so.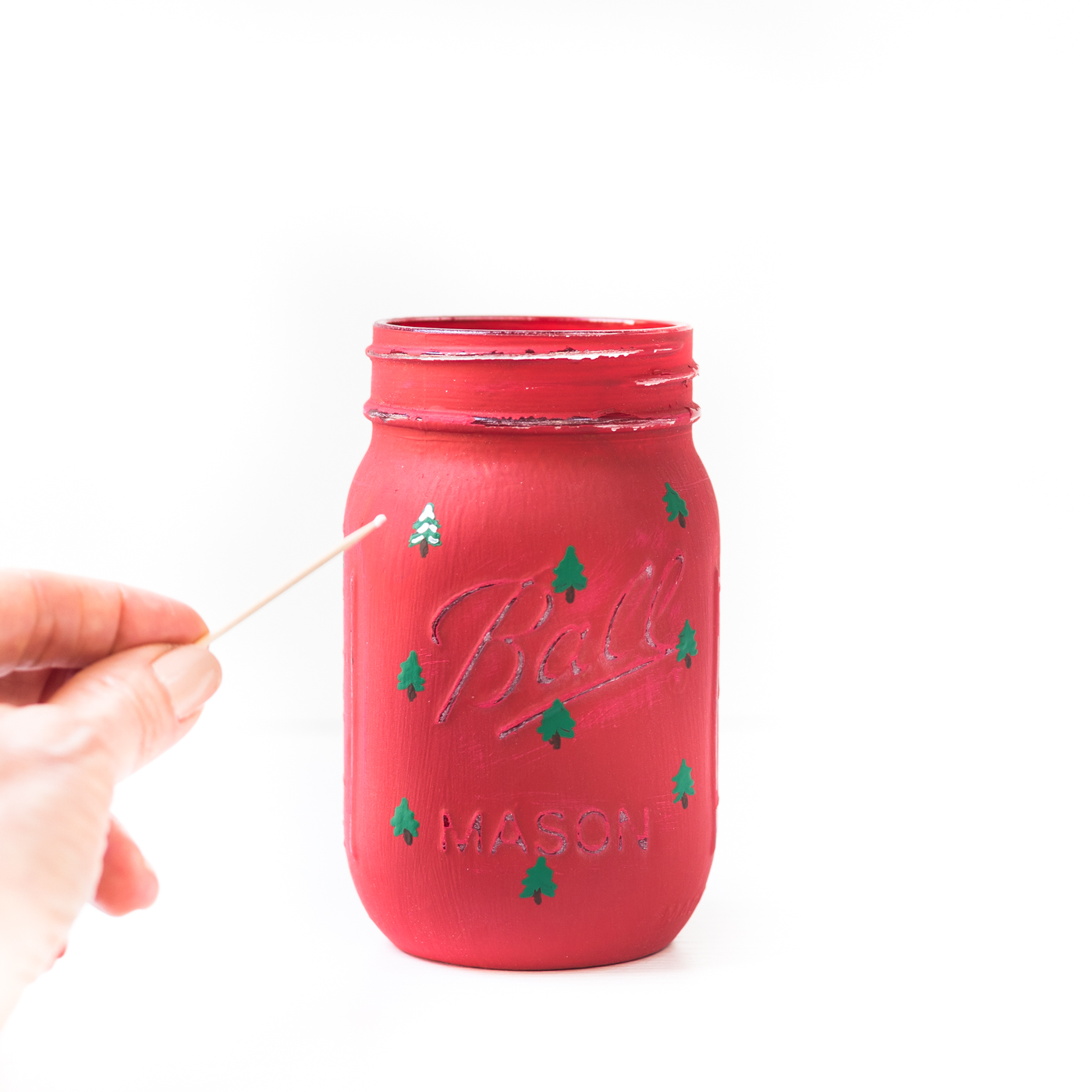 And so.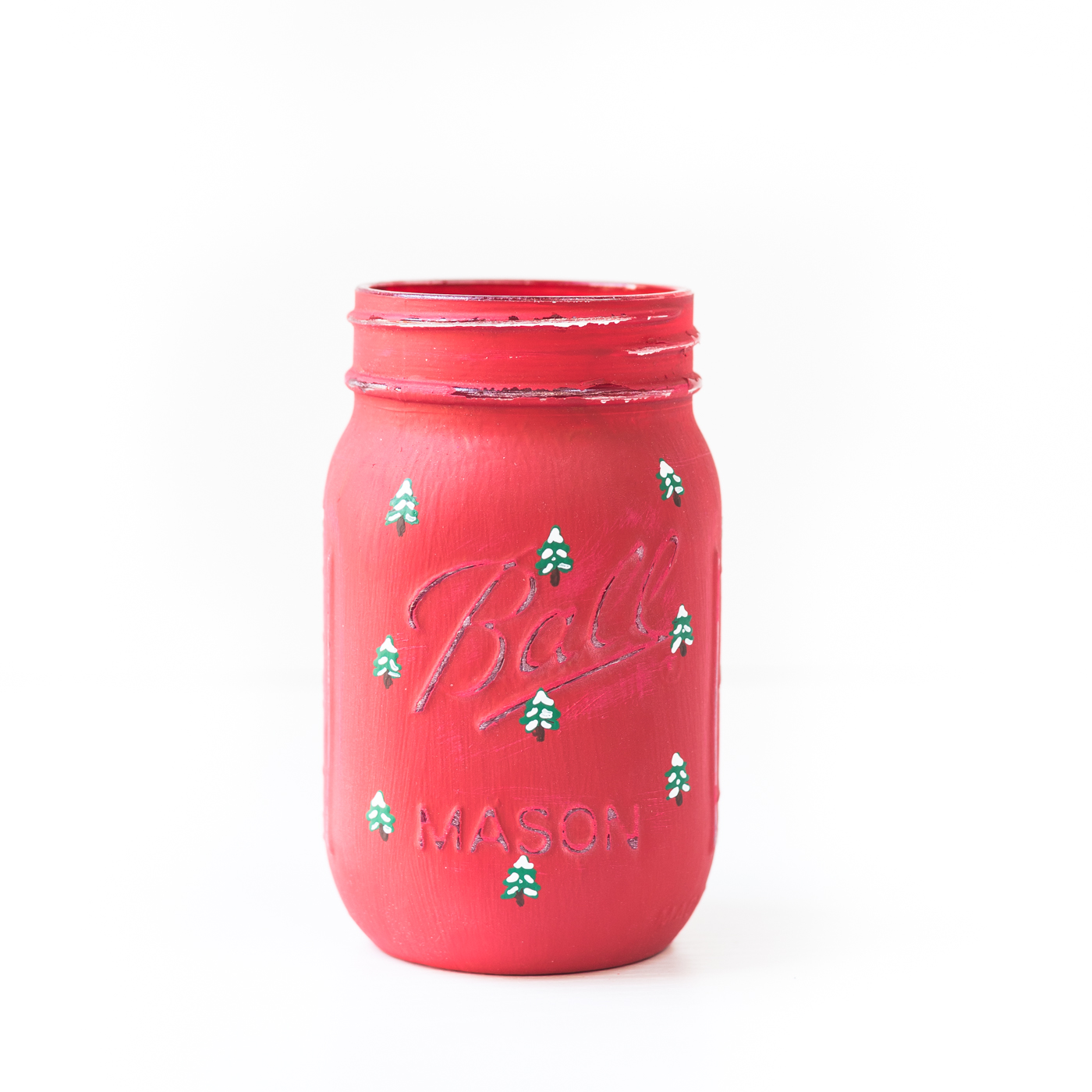 Repeat. Let dry.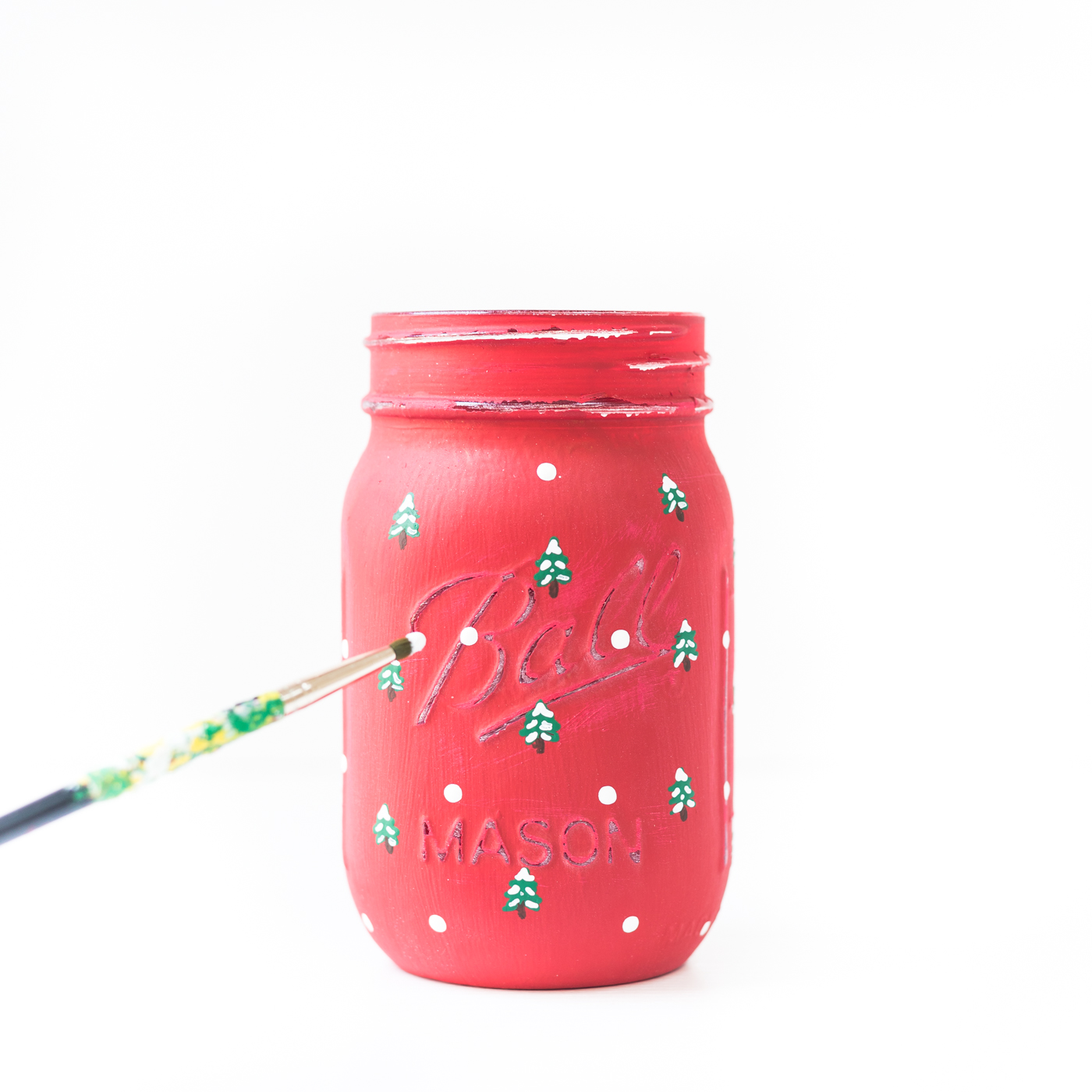 Finish by adding some snow.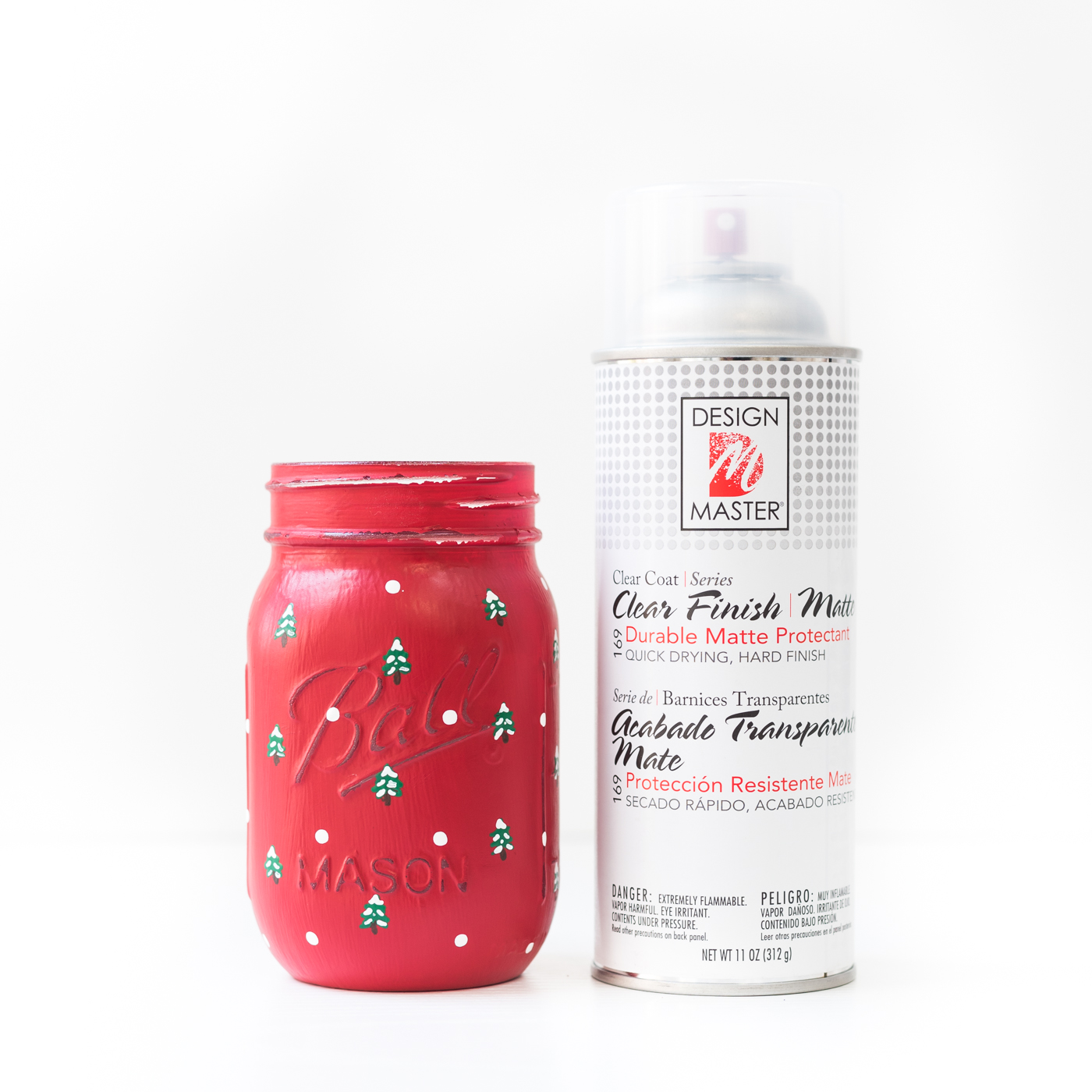 Let dry overnight before sealing with matte clear coat.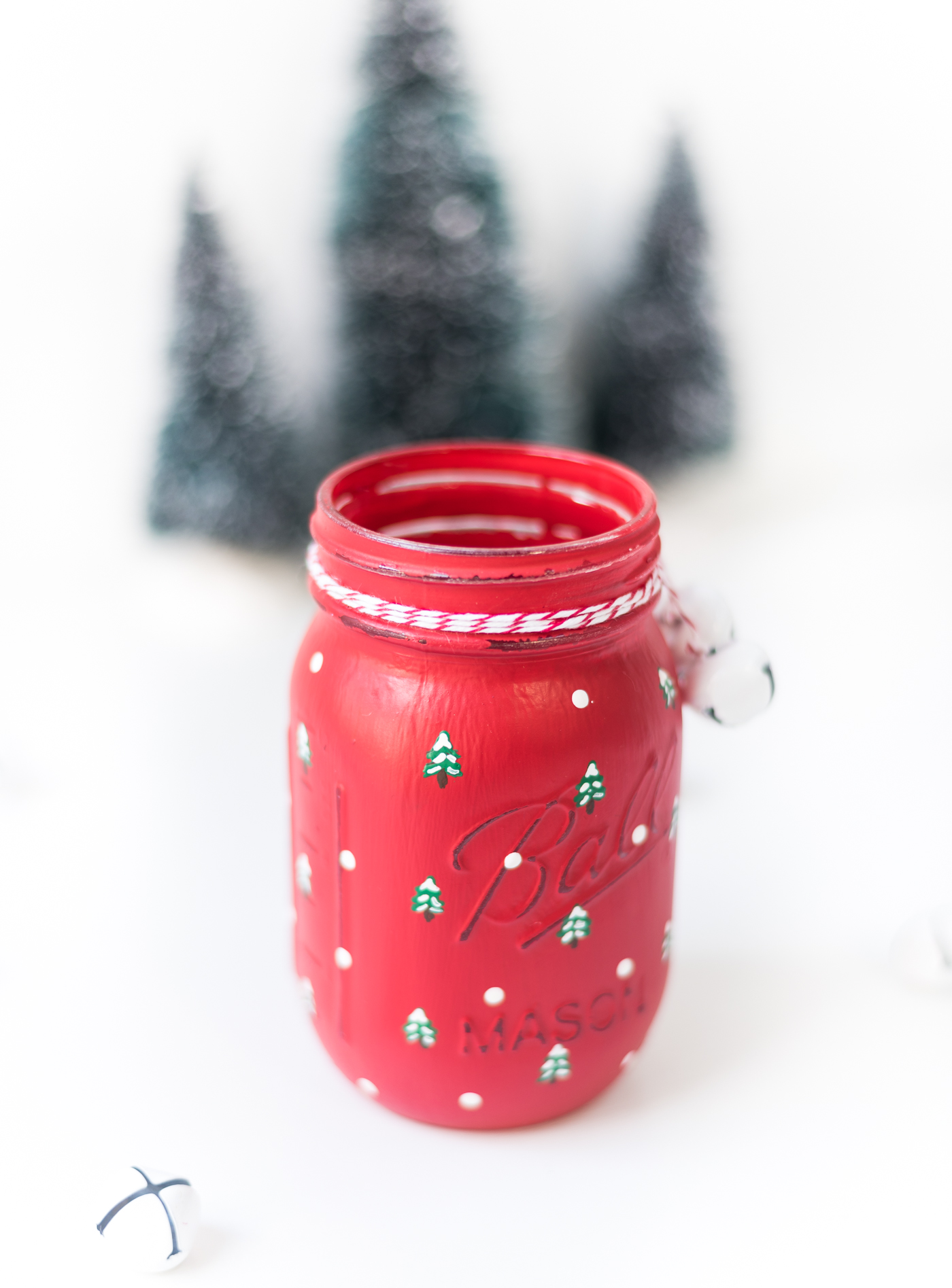 I've decided that this little painted Christmas tree mason jar needs a little fame of its own. So I've added it to the Etsy shop. You can find the listing at this link …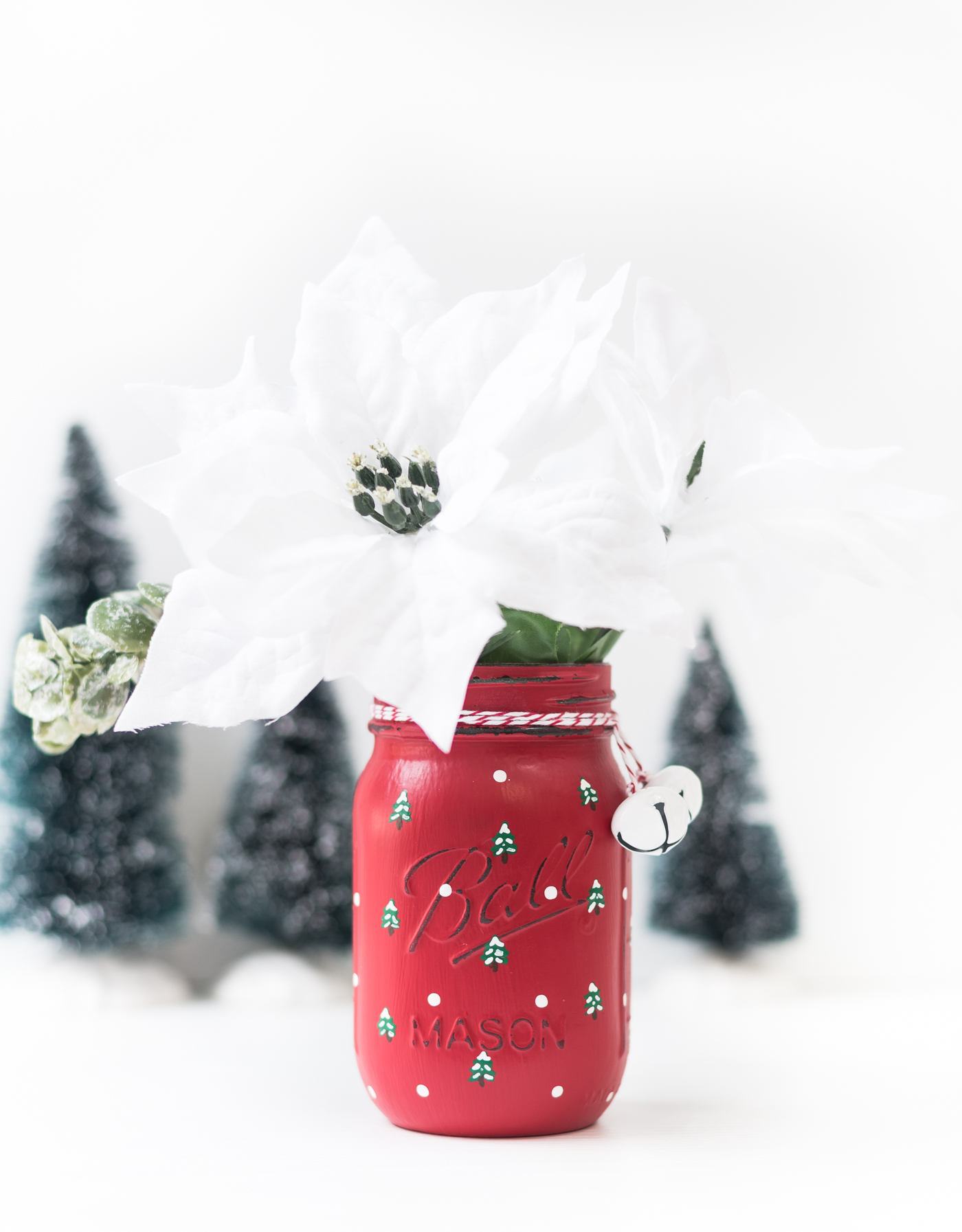 Pin It!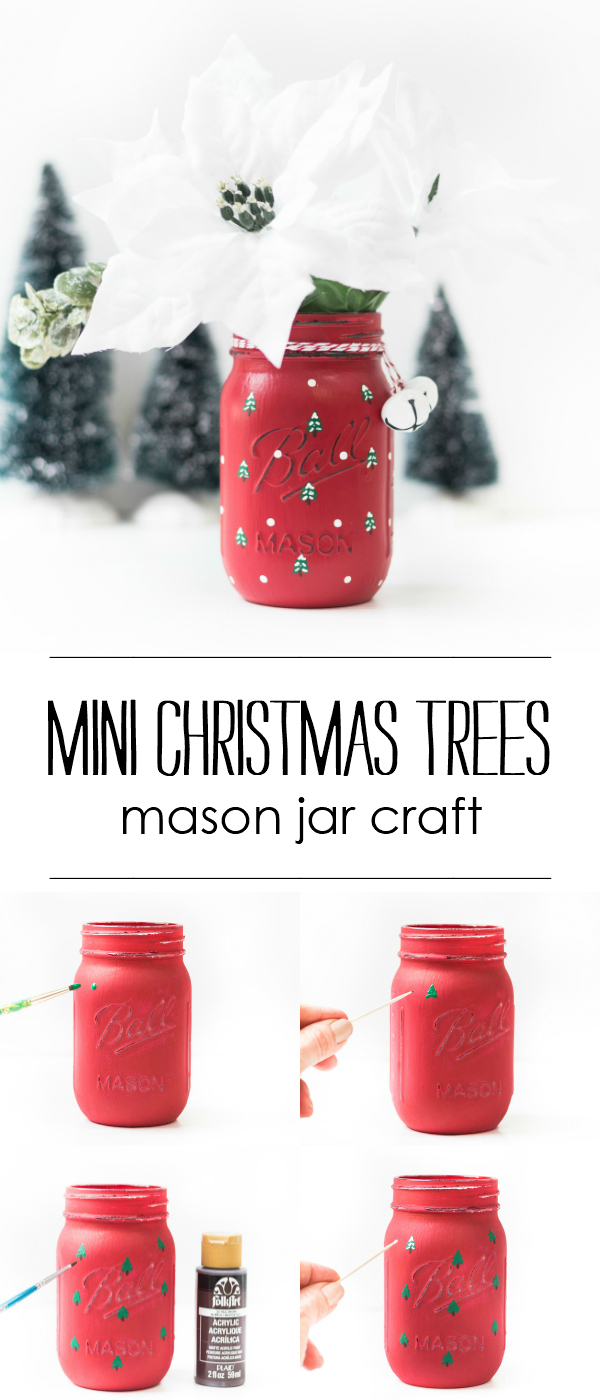 You Might Also Like: