Yarn Tassel Garland DIY – How To Make Tassel Garland.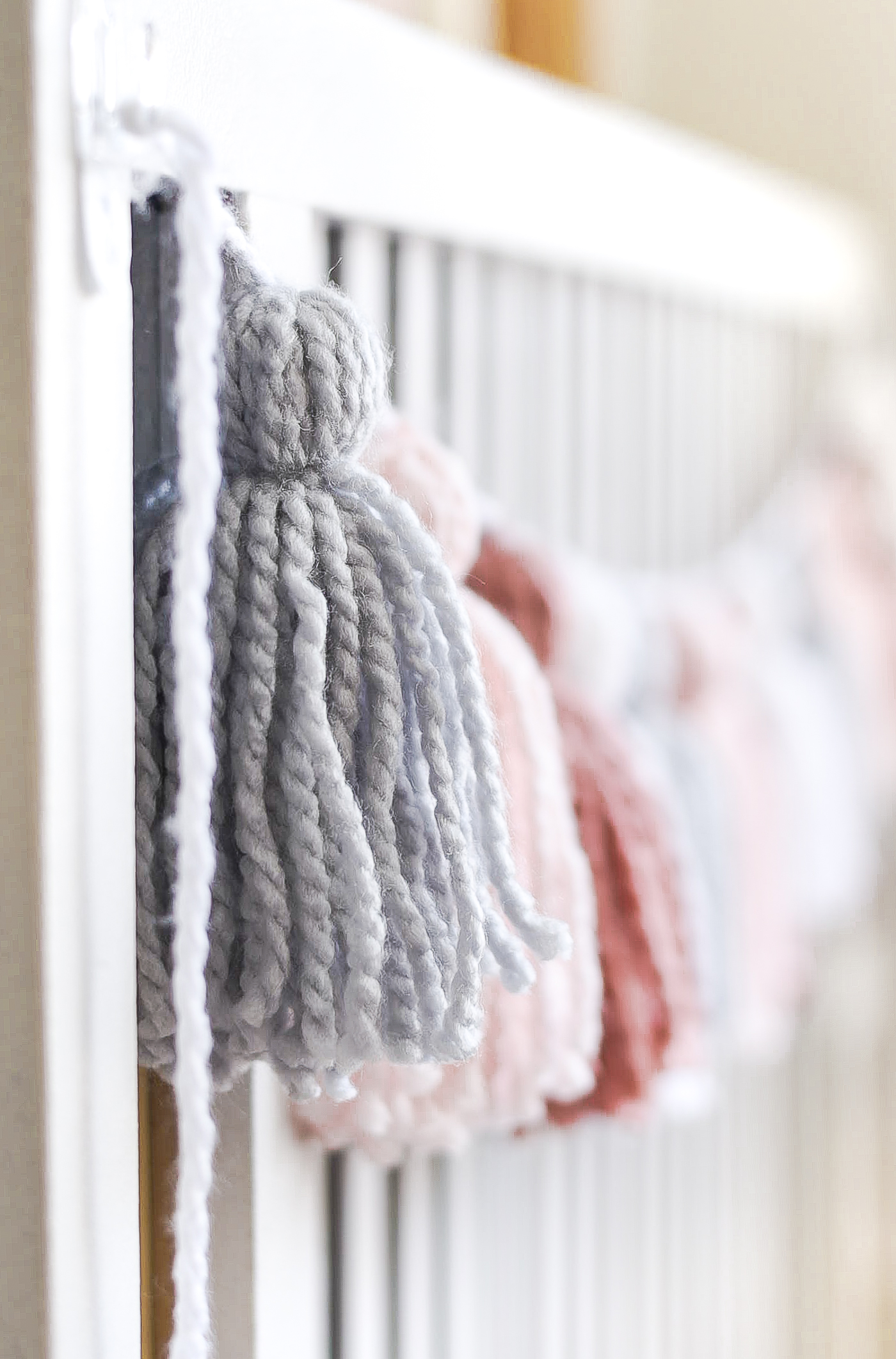 If it feels like my inner teenage self has taken over decorating and crafting this Spring …
then you are correct.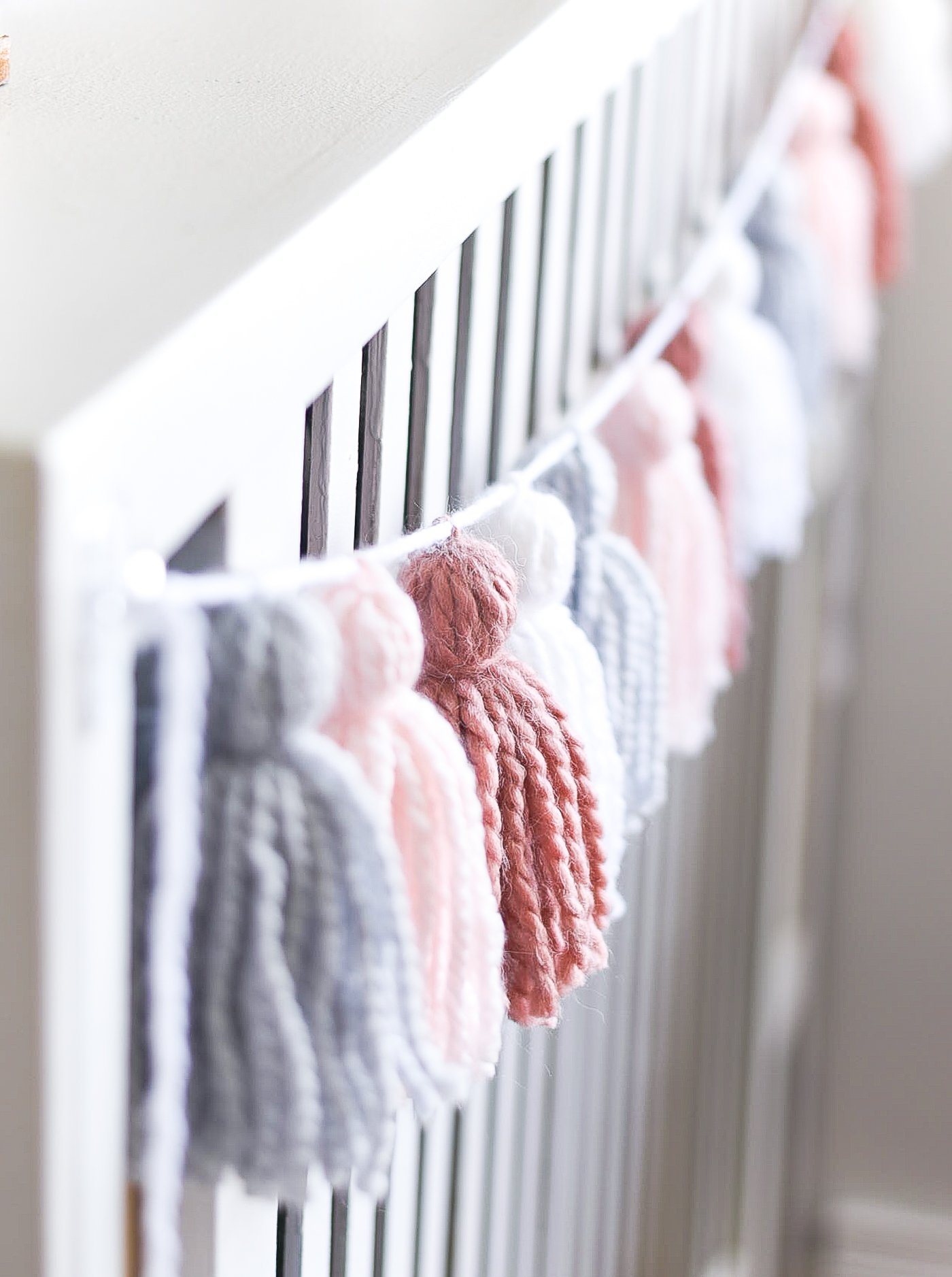 I'm not sure what spurred this on.
Perhaps because I never had a pink bedroom growing up.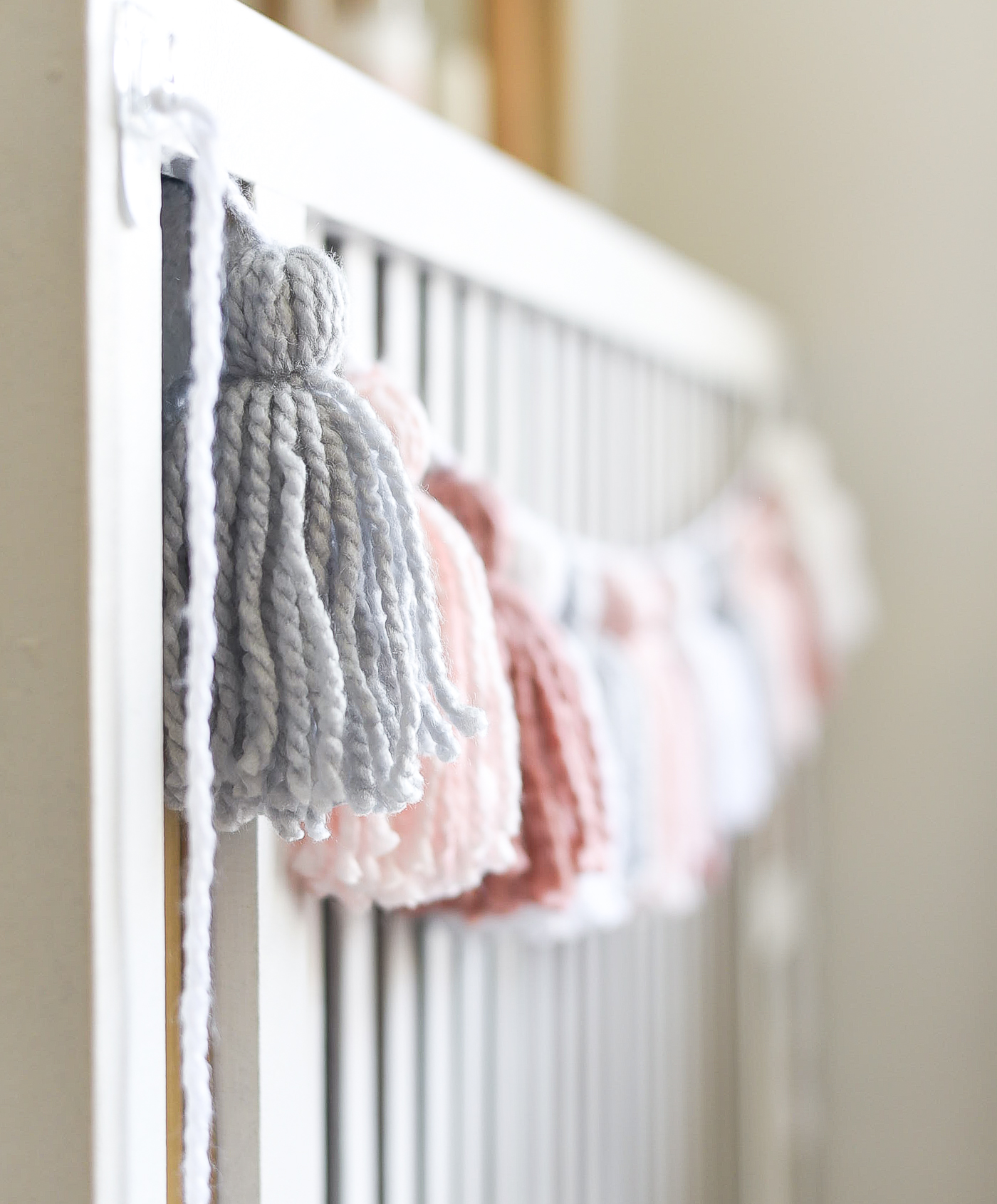 But is that true?
My memory is going. I distinctly remember a green room. And a Tiffany blue room (that I painted myself after college).
And there was an antique white room I painted in my first grown-up apartment that my roommates (correctly, by the way) dubbed banana yellow.
But was there ever a pink bedroom?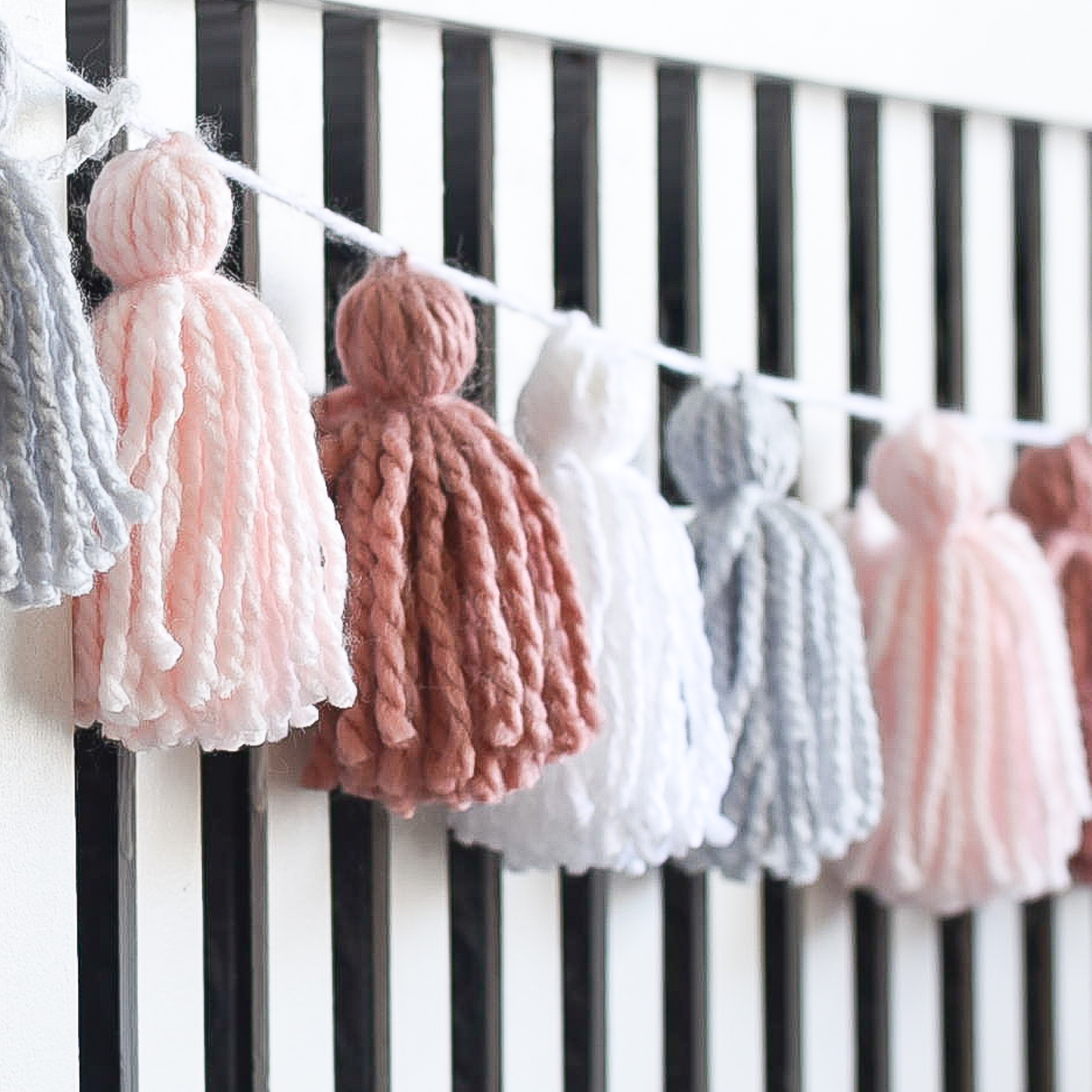 I think before the green room I shared with my sister Carol, there was a pink room (that I also shared with my sister Carol).
But it's just beyond the grasp of any real memories other than it was a deep pink. Not bubble gum bright. Not soft pink. And definitely not the blush pink that I'm so very much loving these days.
But dark-ish pink.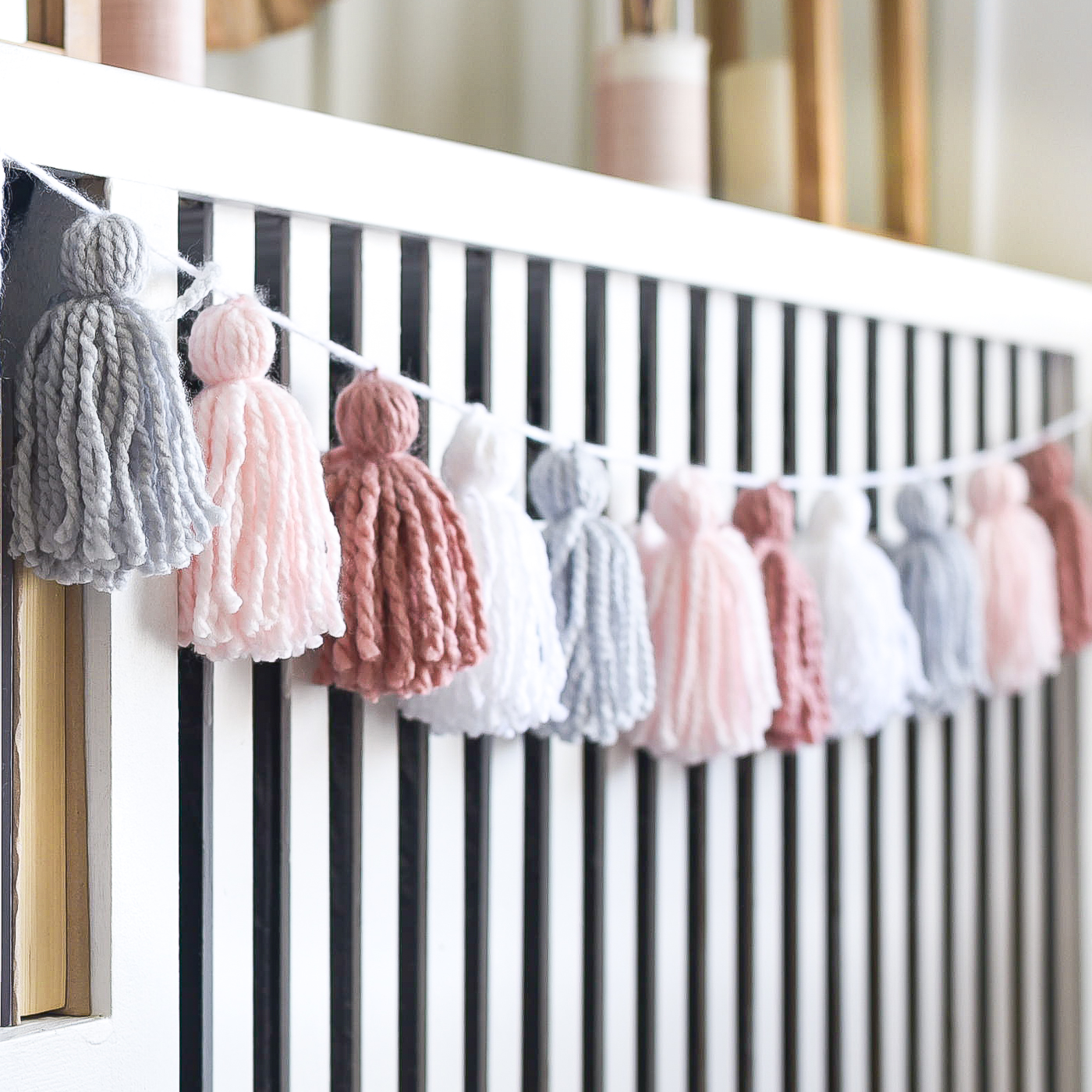 And was the ceiling pink too?
Could I have once slept in a dark pink box of a bedroom?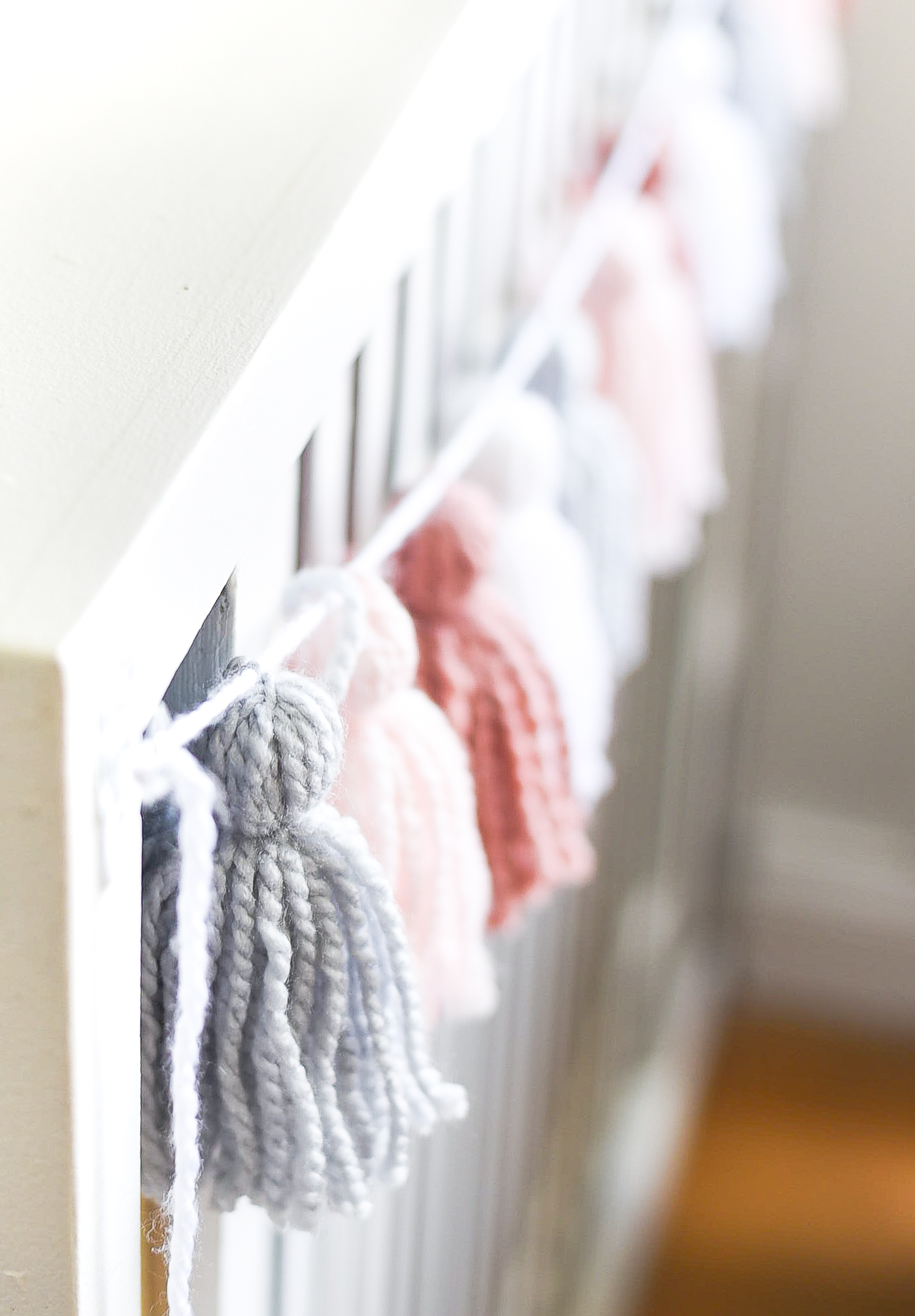 Clearly the potential dark pink box of a room that I may – or may not – have had did not satisfy my pink bedroom craving.
So to rectify my inner teen self, I've decided to splash pink all around our home this year. Including in this cute (and very teen-ish) yarn tassel garland …
Yarn Tassel Garland DIY
Materials*
Loops & Threads Charisma Sorbet Yarn in Blossom (here's a similar color in Loops & Threads Lush Alpaca)
Loops & Threads Lush Alpaca in Pink
Loops & Threads Charisma in Mist
Loops & Threads Charisma in White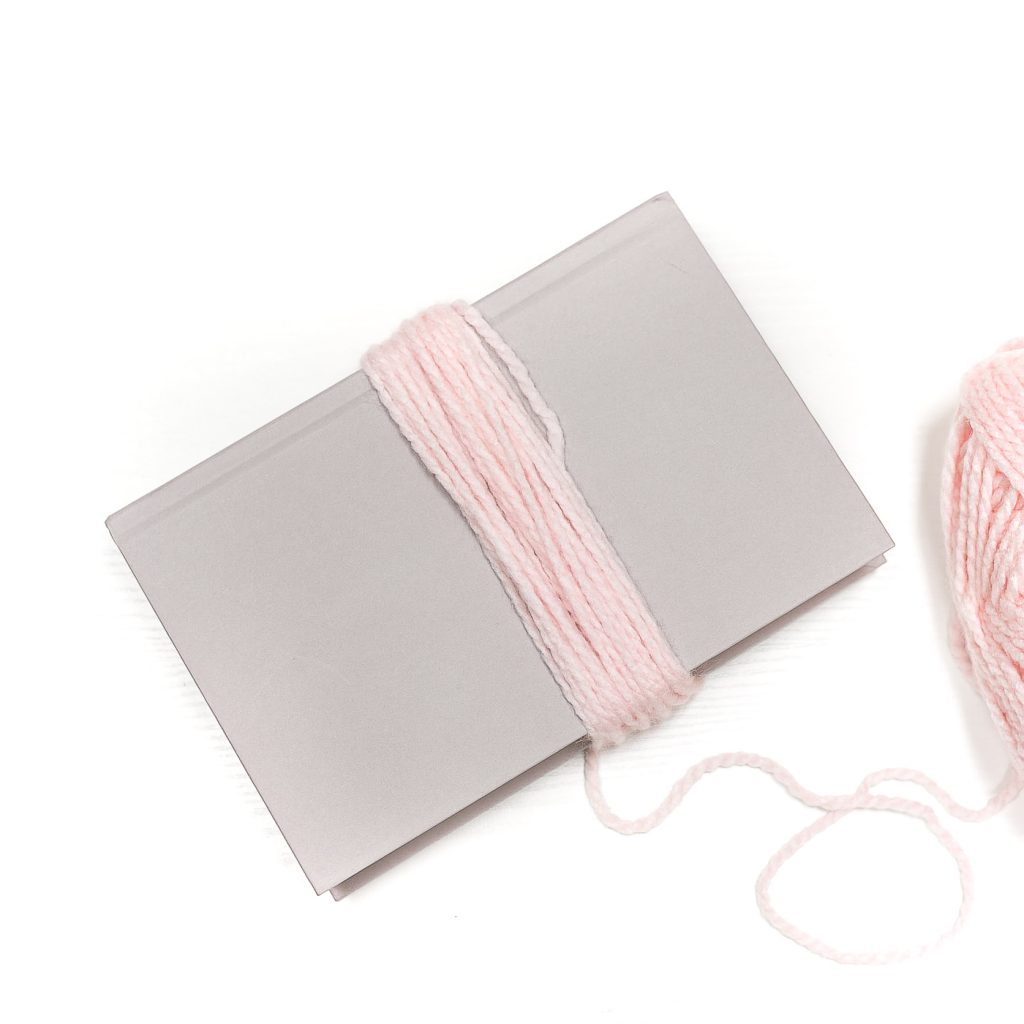 Wrap yarn around a book 25 times. My book measured 6″ with a 1 1/2″ spine.
Slip a length of yarn under the wrapped pieced.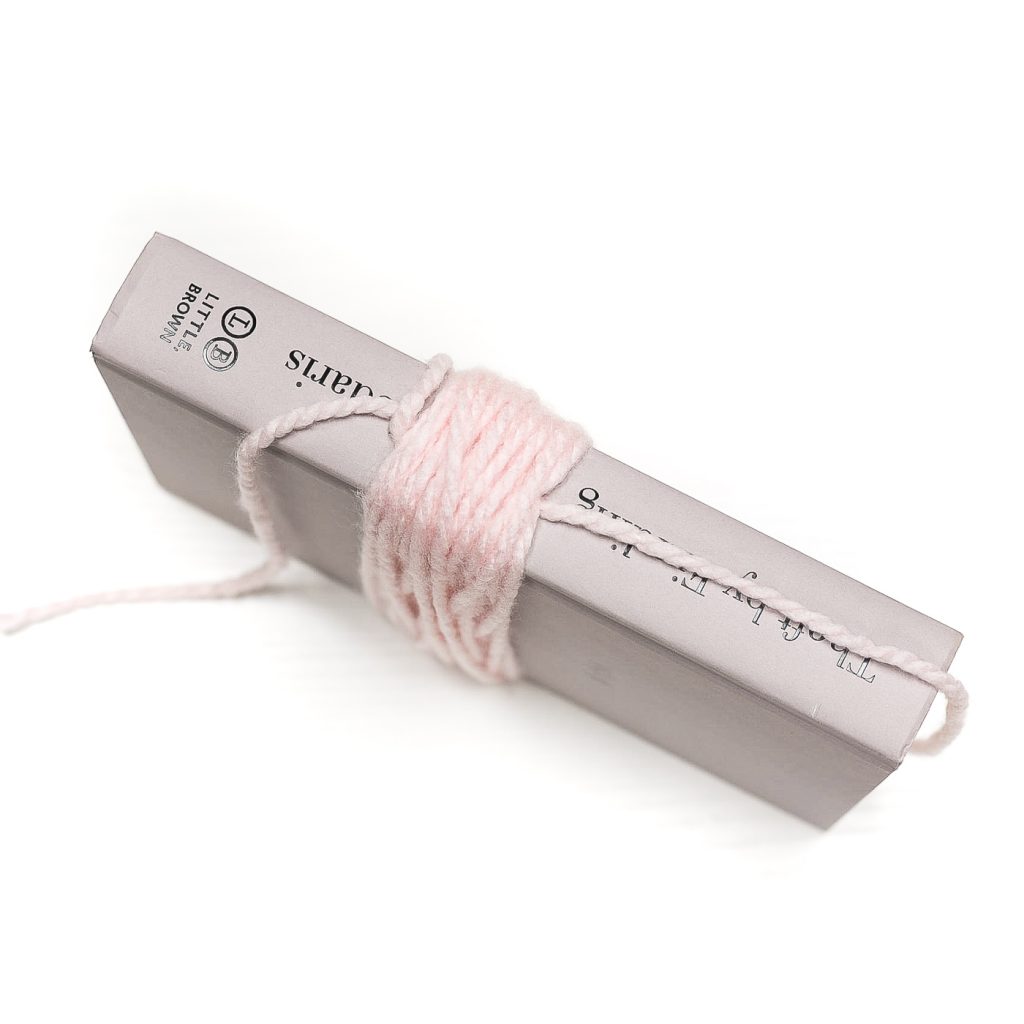 Pull that length of yarn up to the book's spine.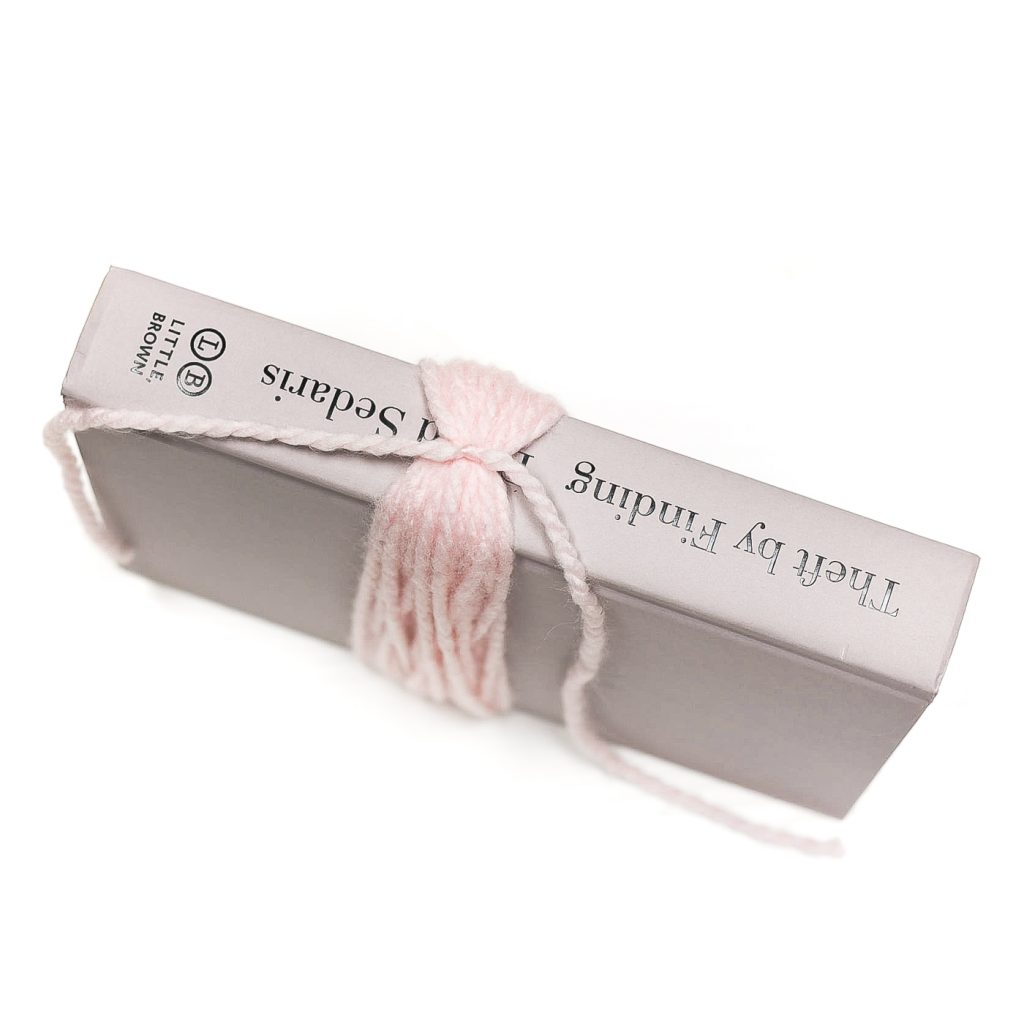 Tie a tight knot.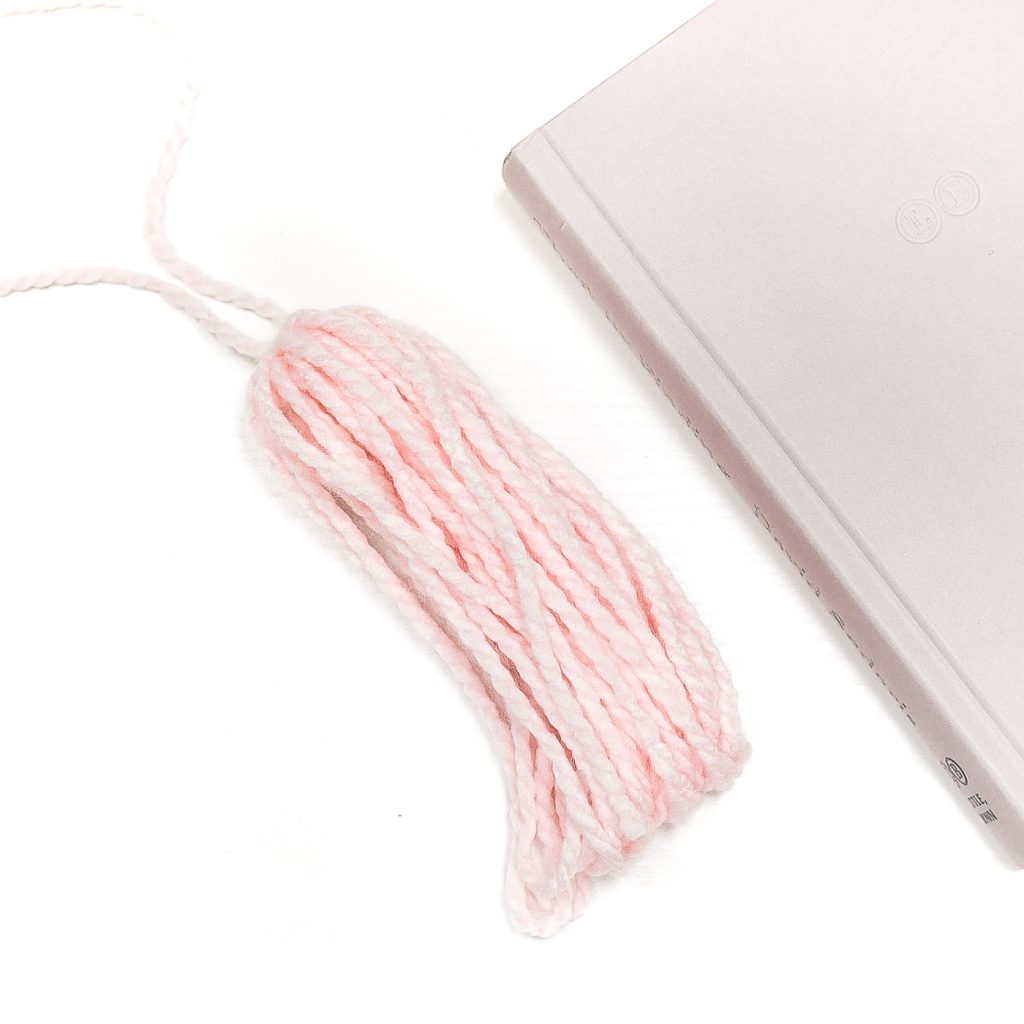 Carefully slip the yarn off the book.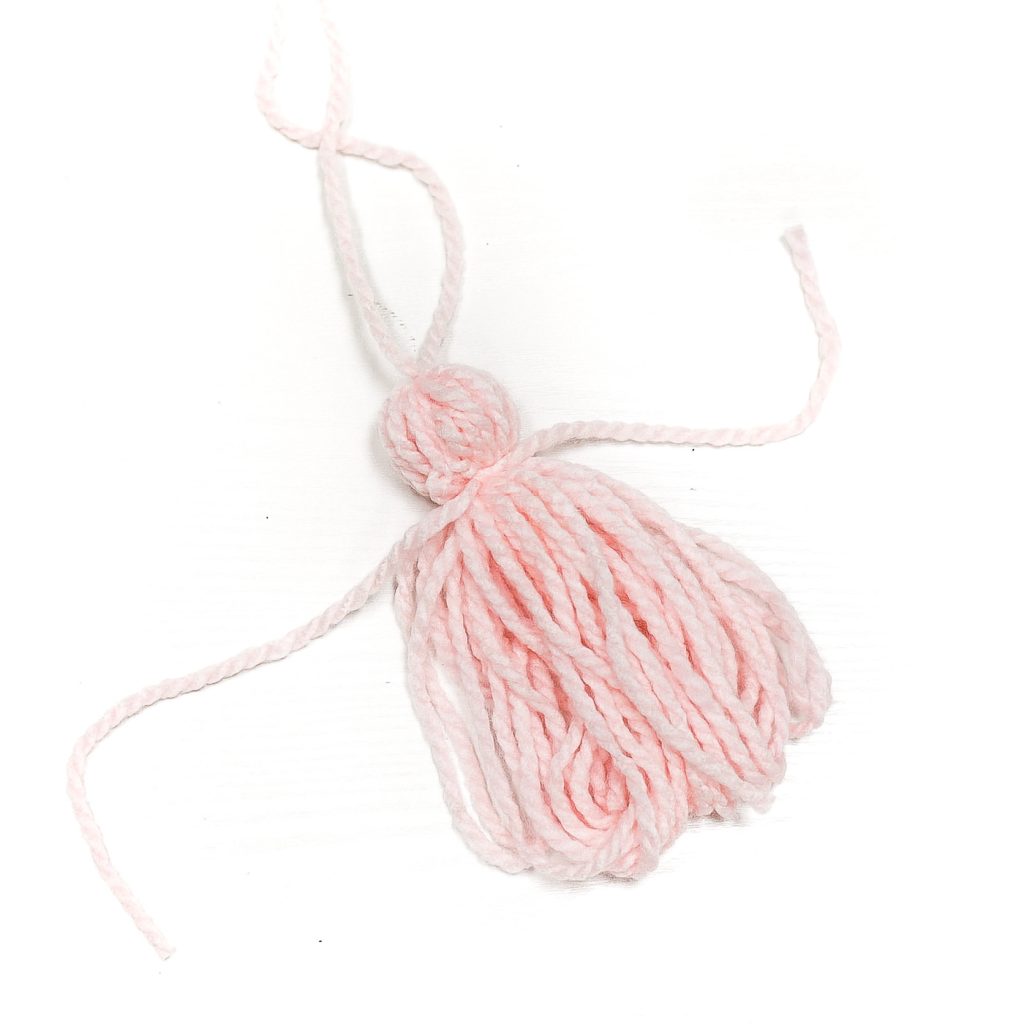 Tie a length of yarn about 1 1/2″ down from the top.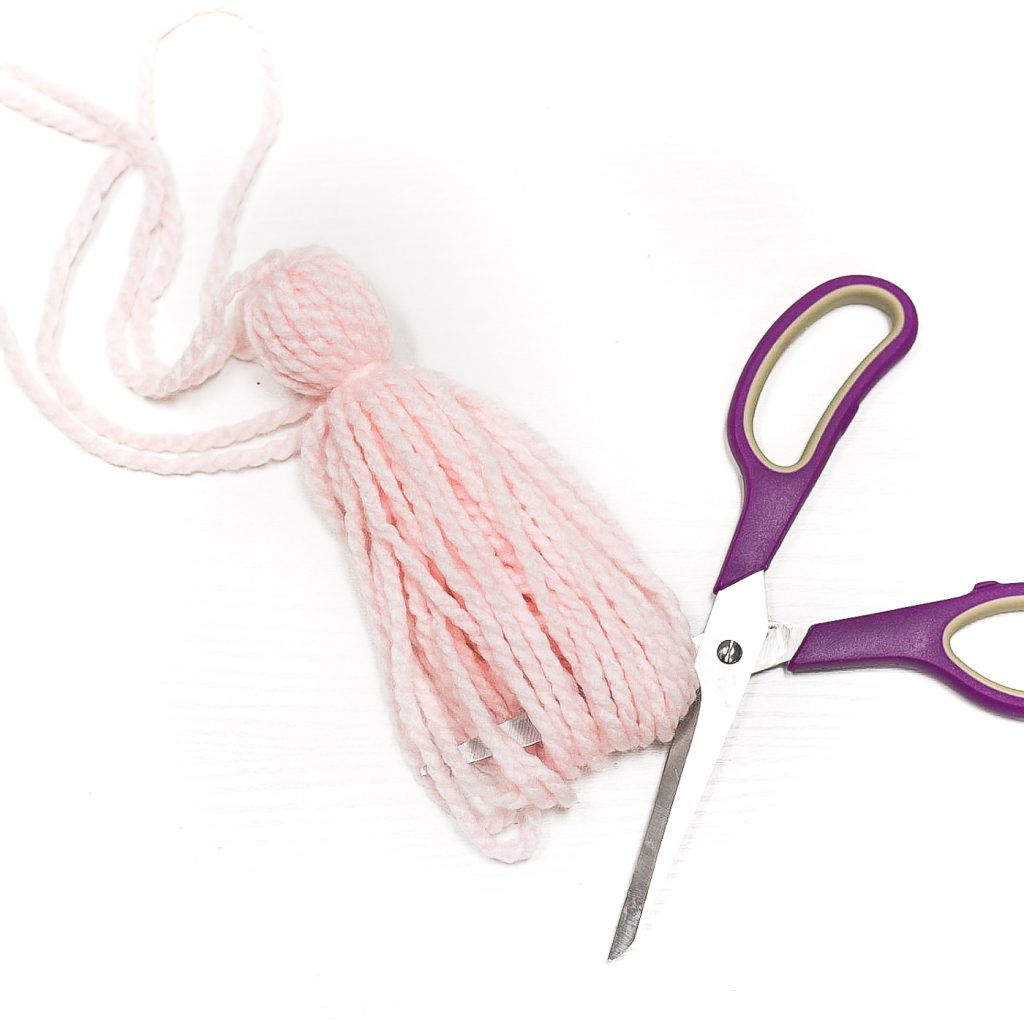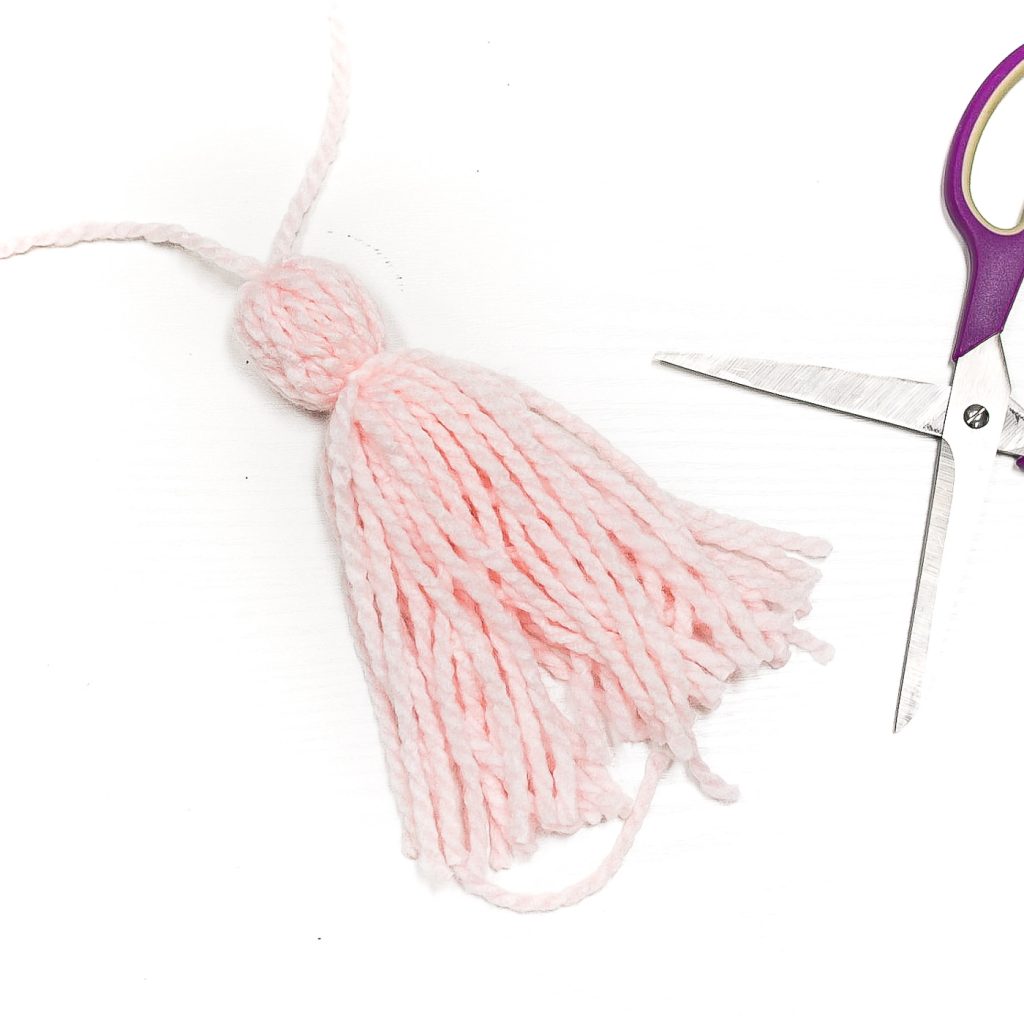 Cut the end loops.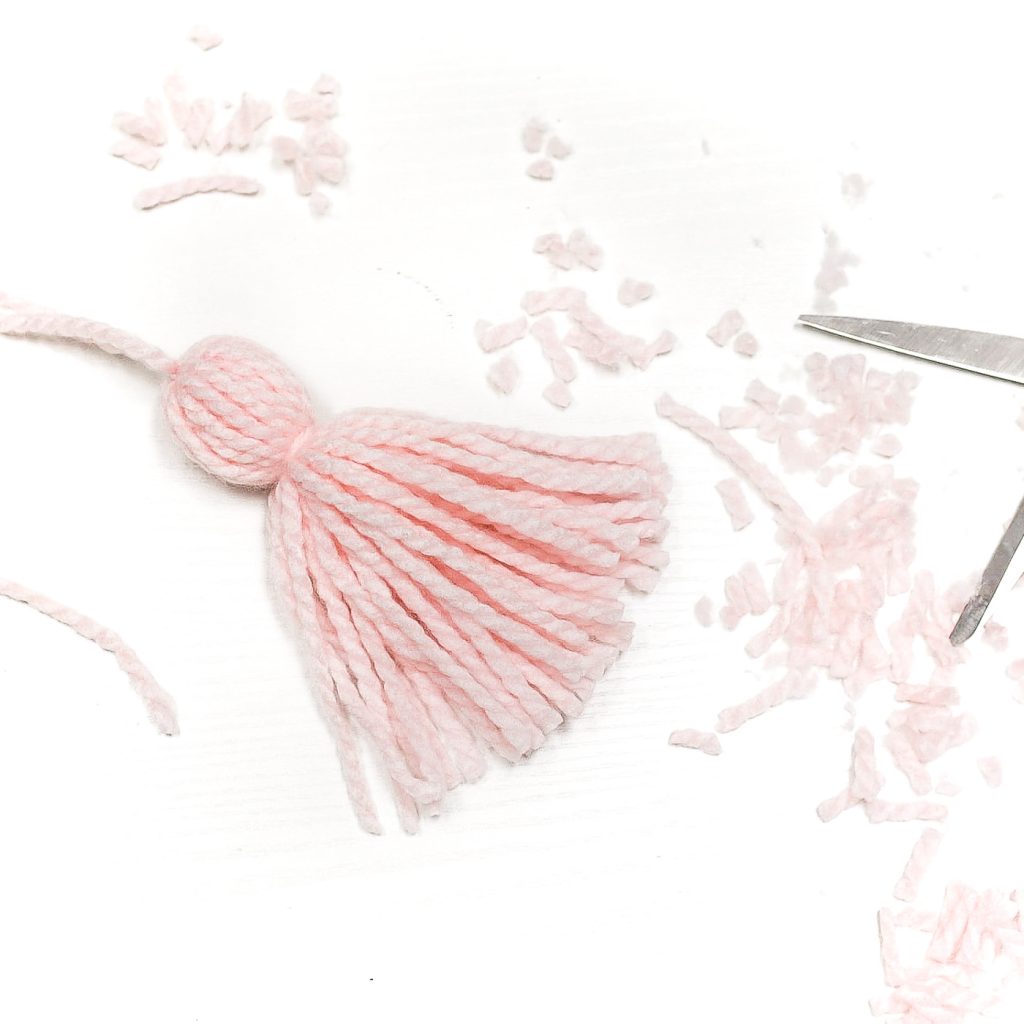 Trim. Trim. Trim.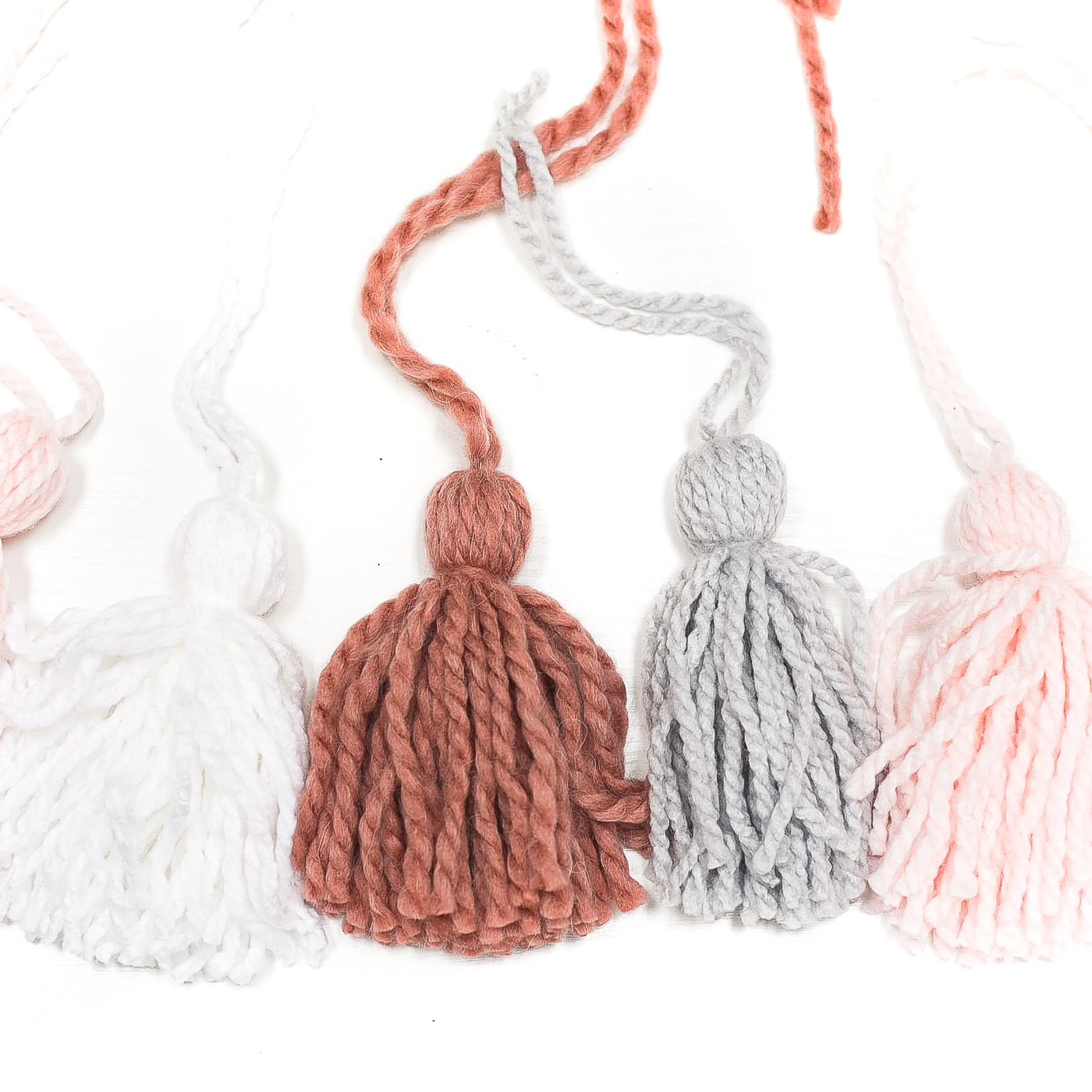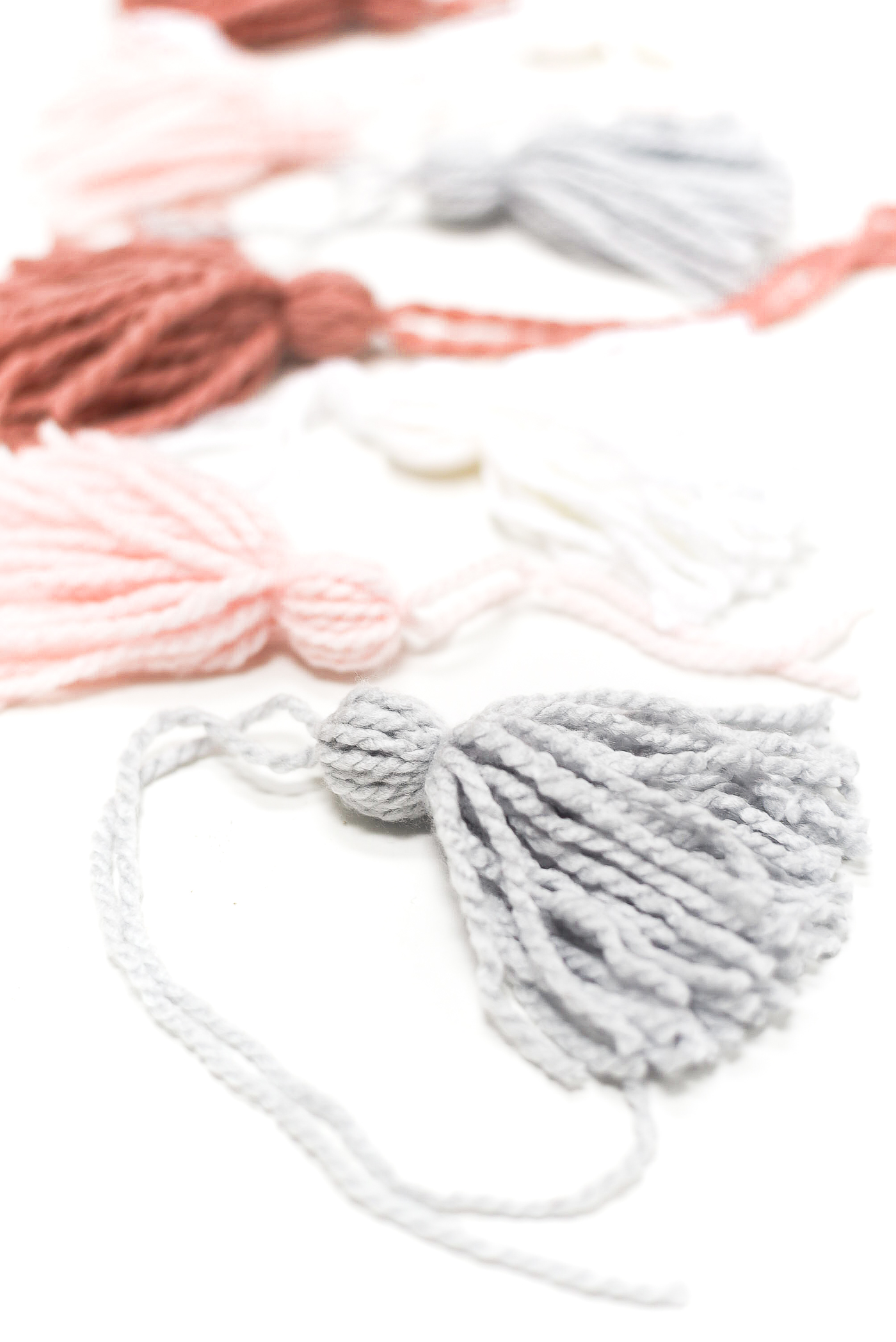 And now you have a bunch of tassels that my daughter dubbed ghosts.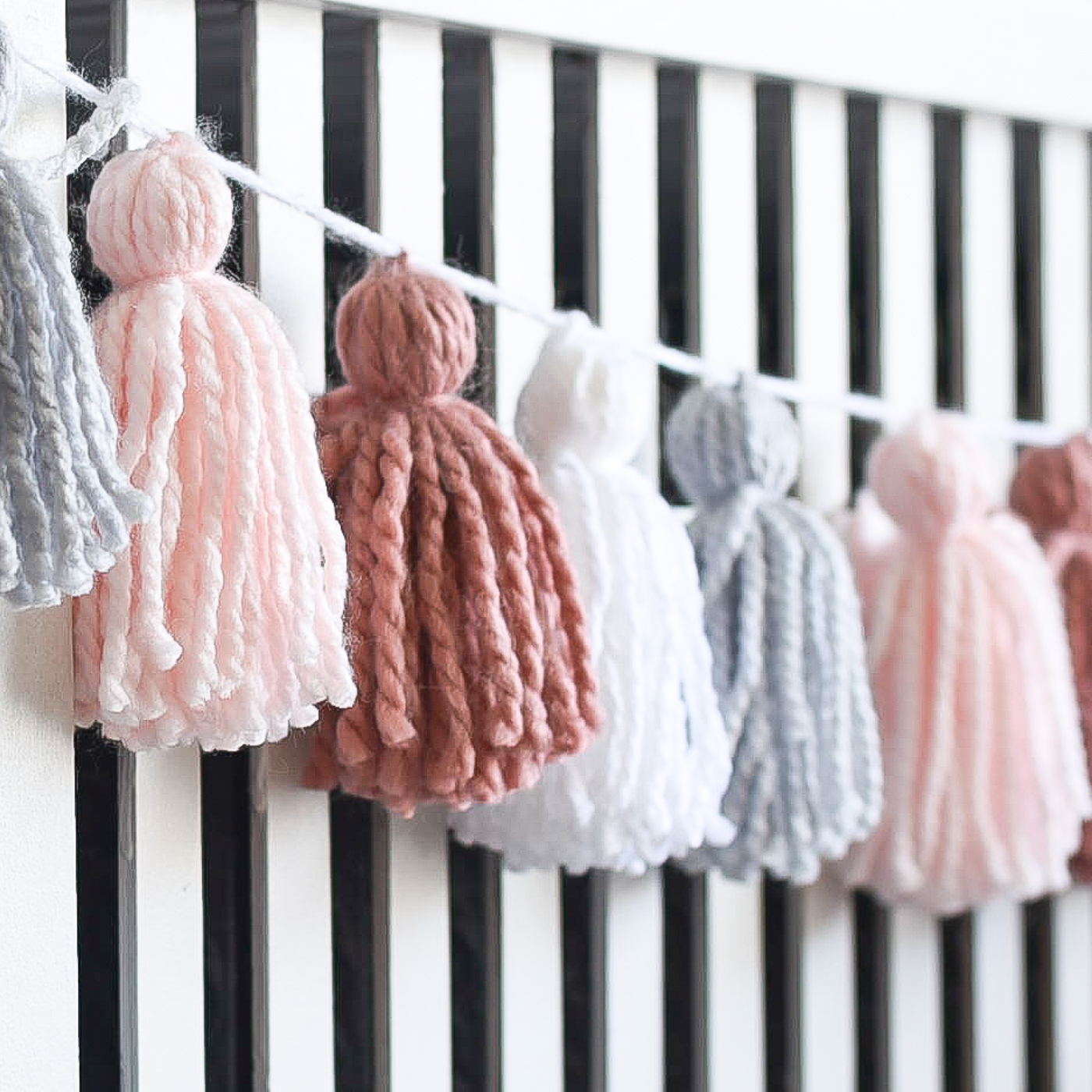 I tied them onto a length of white yarn. Knotted tight. And then I followed this tutorial on what to do with those ends on top (it involved patience and and crochet hook).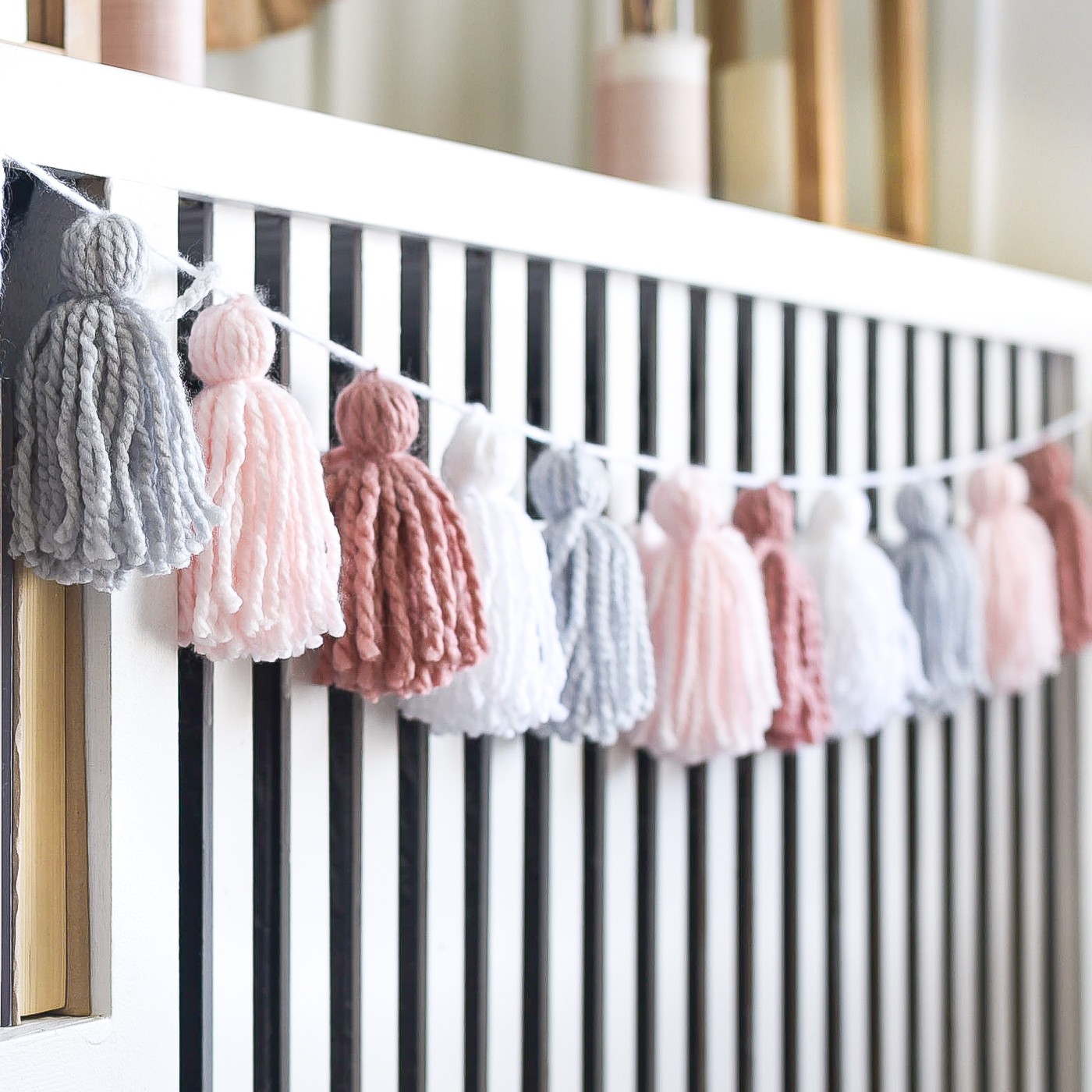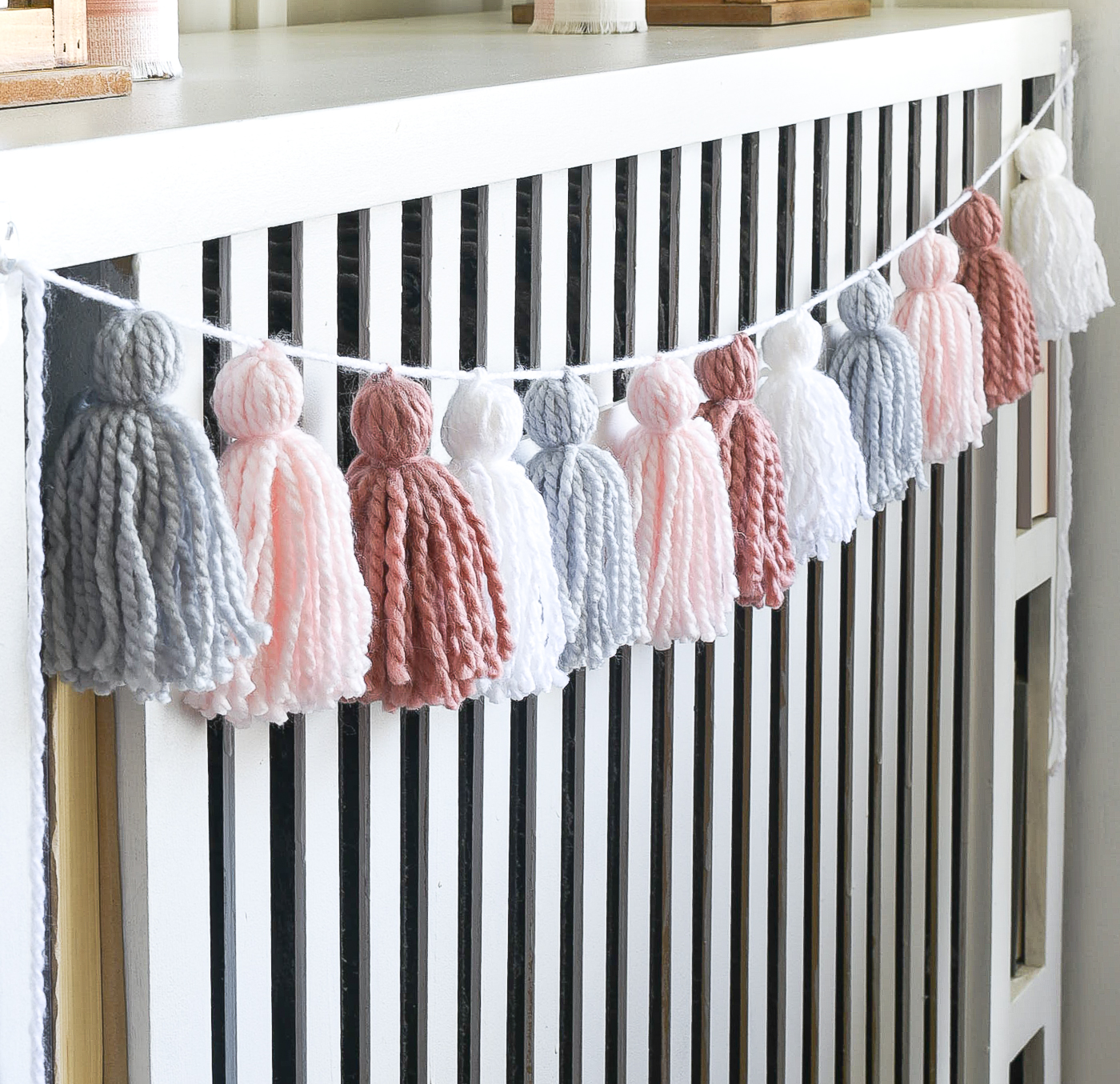 My inner teen is pleased. 🙂
Pin It!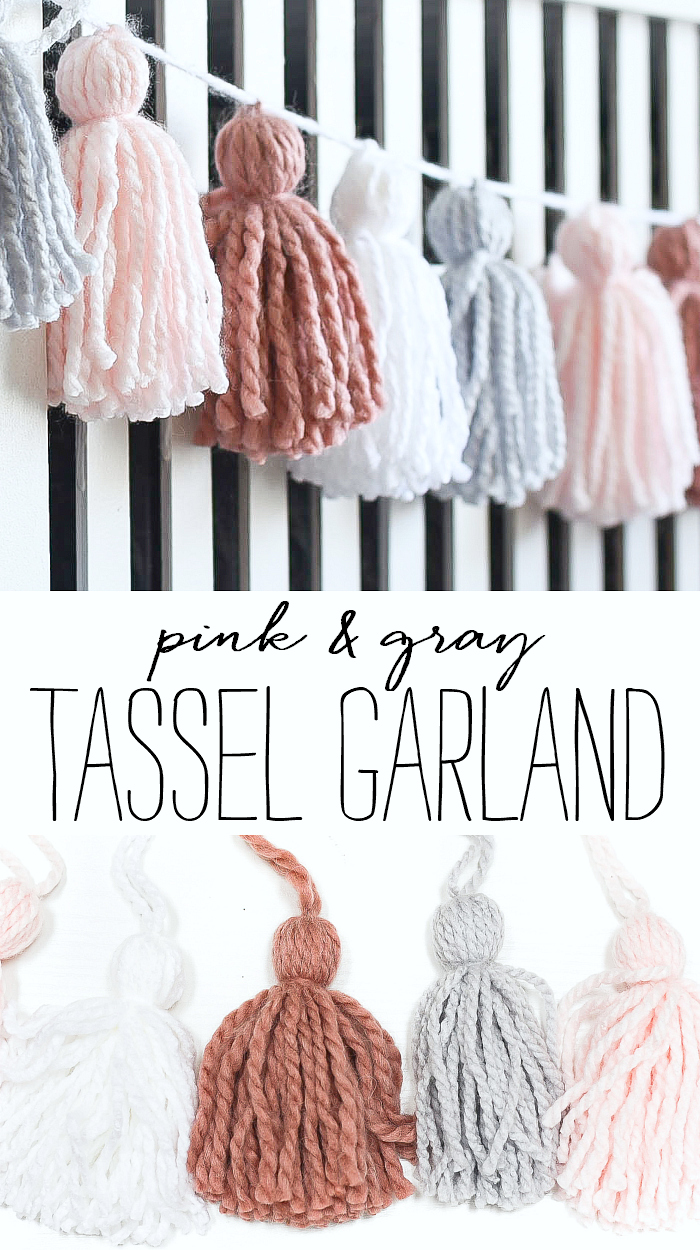 You Might Also Like: