Pink & Gray Spring Living Room – Neutral Living Room Decorating Ideas.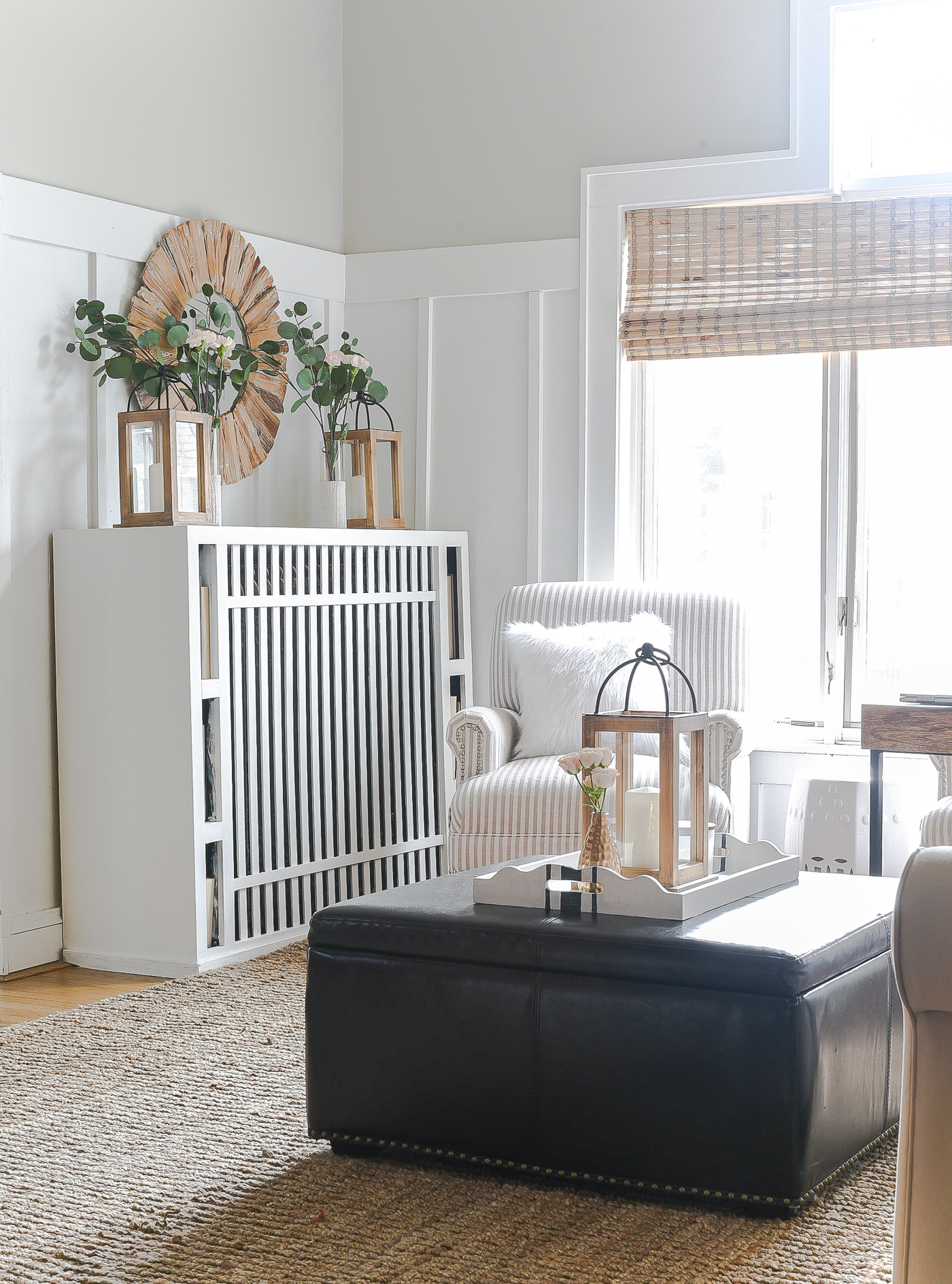 Soooooo …
what are your Spring coronavirus plans?
Me? Well, as I've said before, my pre-coronavirus days look eerily similar to my now Spring shelter-at-home coronavirus days. 😉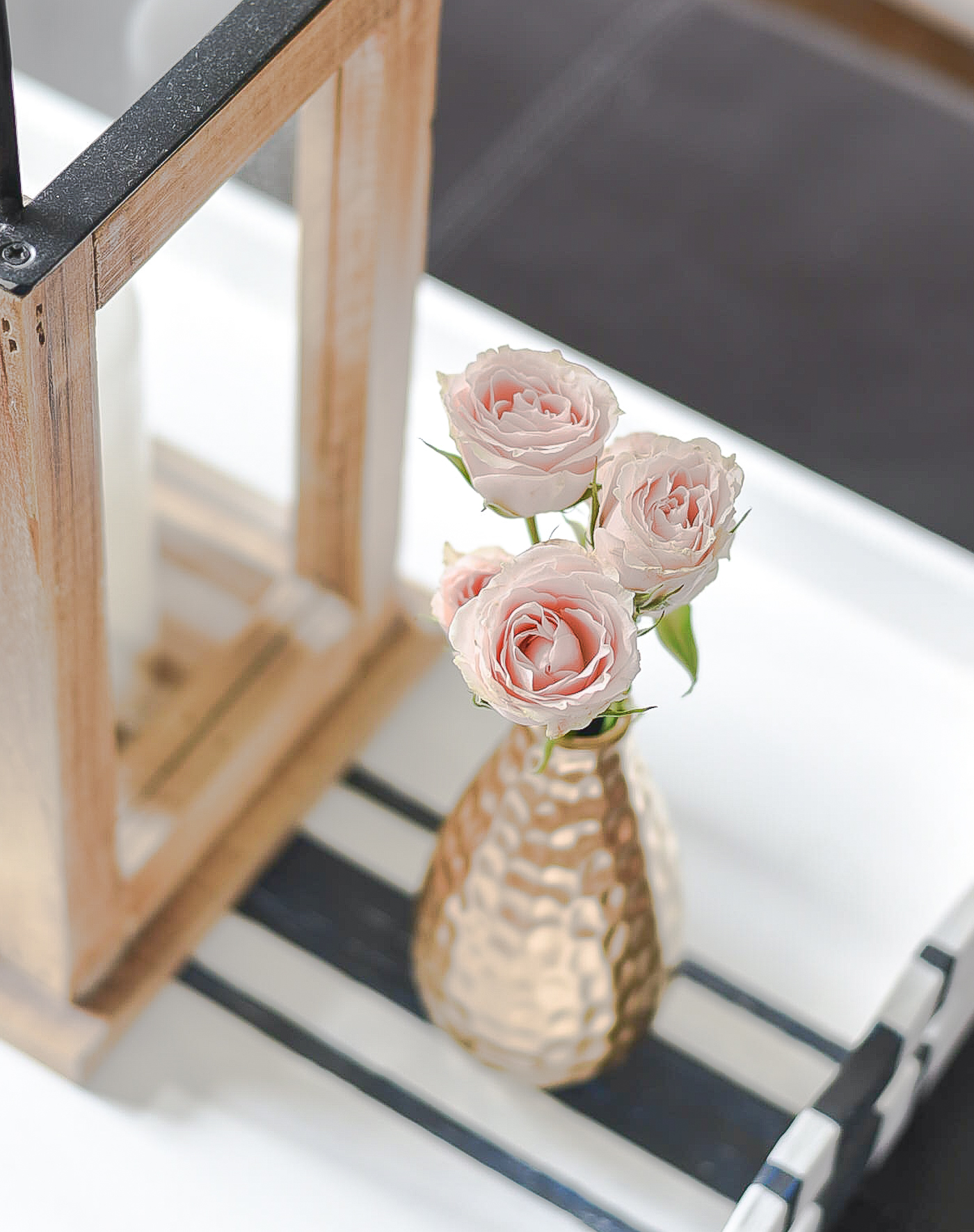 And yet …
I feel like I should somehow use this whole coronavirus-shelter-at-home time to make some improvements-at-home this Spring.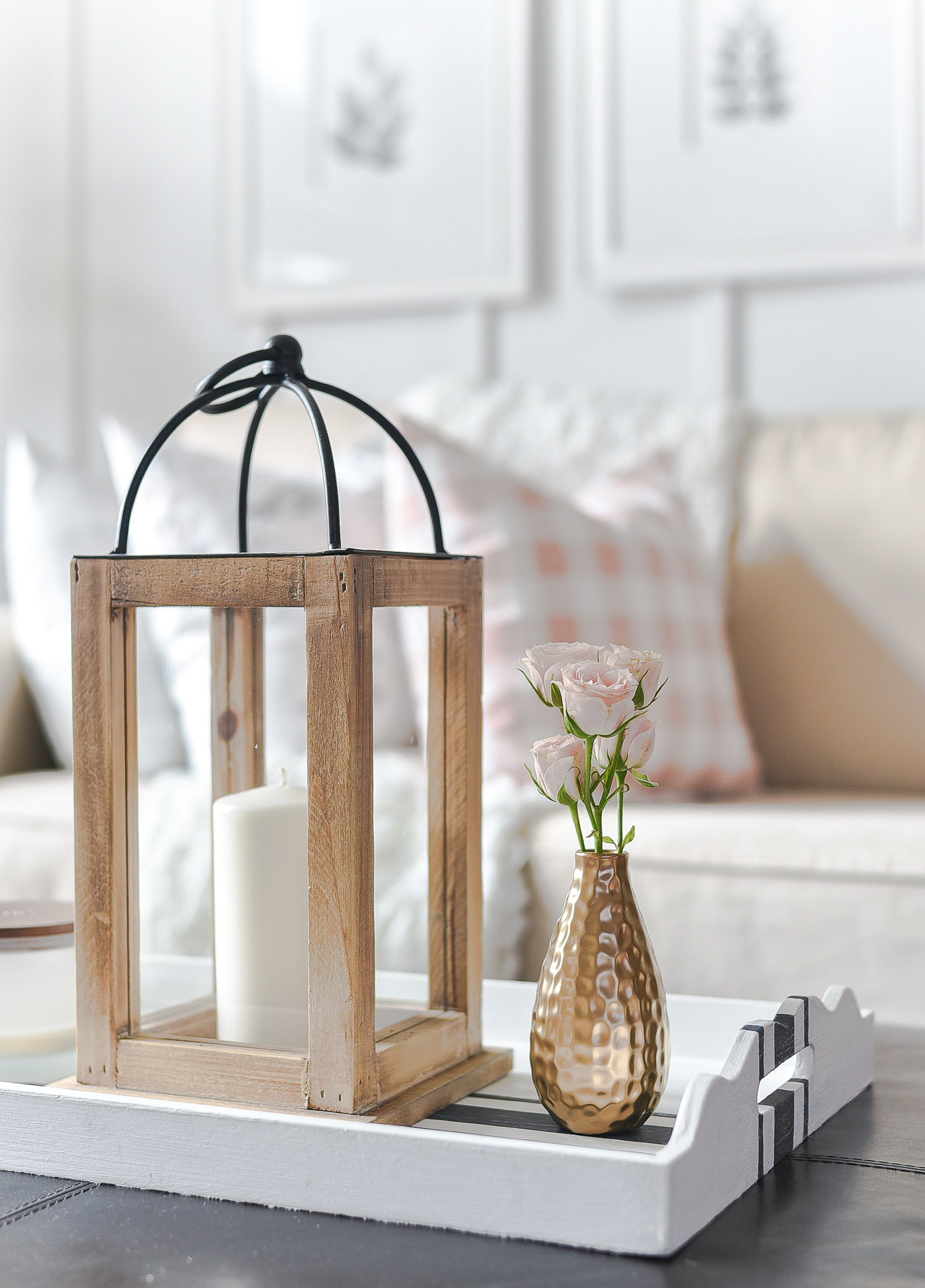 Honestly, there are a lot of improvements-at-home projects that I just keep … um … postponing.
For instance, this home of ours could really use a good old fashioned Spring cleaning.
The deep kind.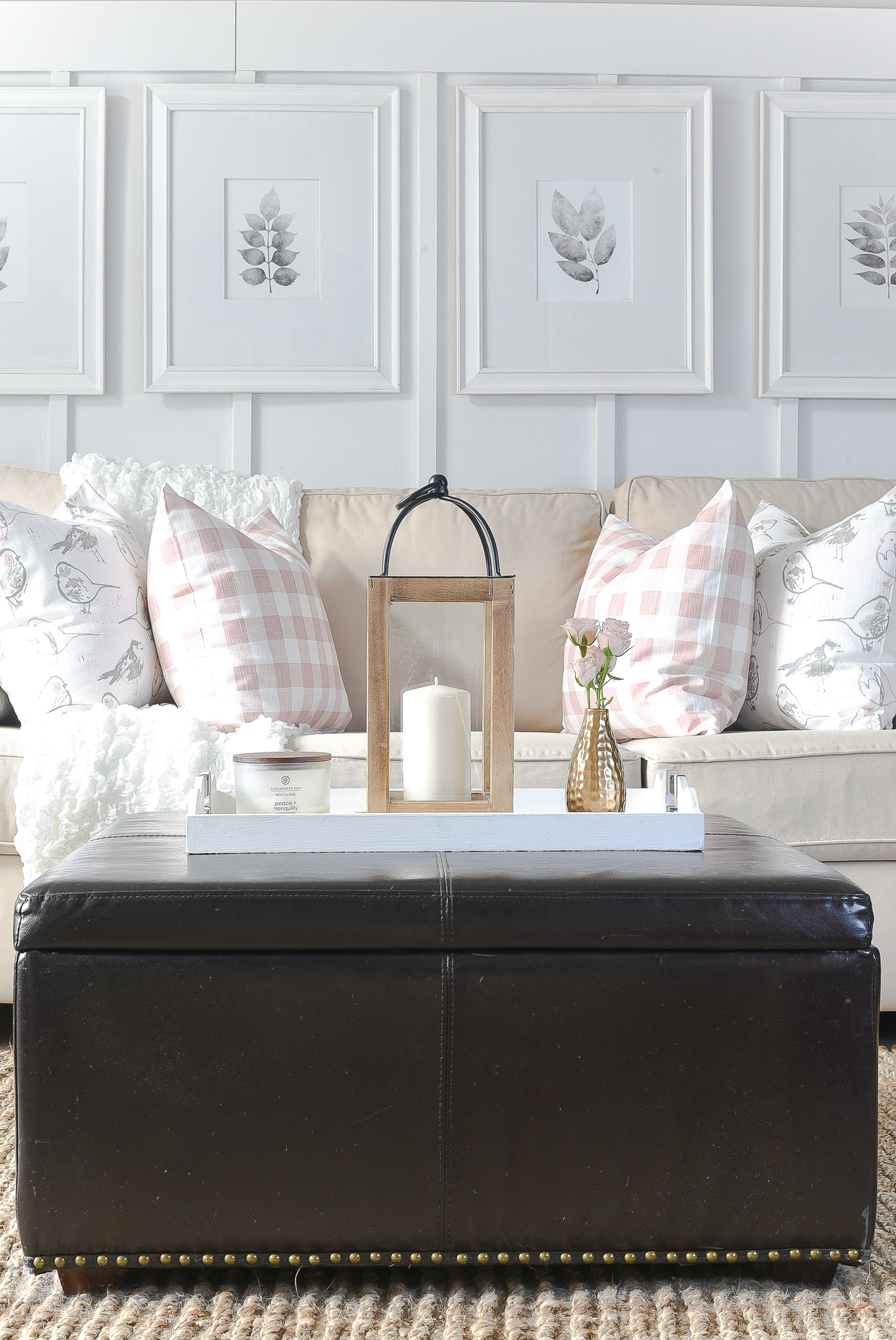 See that storage ottoman up there? It's packed to the brim with fabric and pillow covers. Some of which I know I'll never use again.
It could definitely use a good old-fashioned Spring cleaning.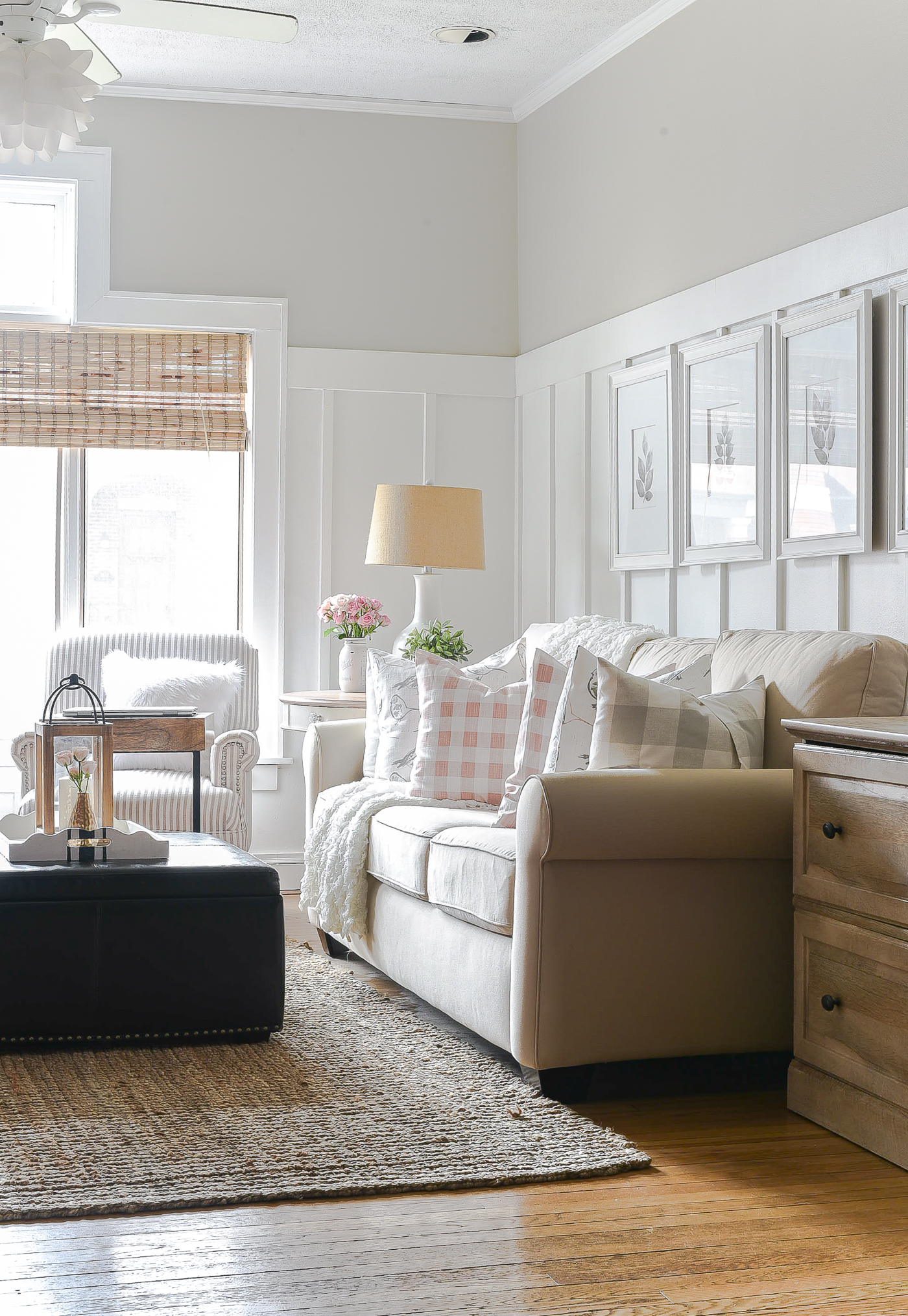 In the dining room (not pictured) I have a hutch. The bottom is filled with … um, well … I'm not really sure anymore.
The only thing I'm sure of is that it's wasted space. Most likely packed with stuff I don't need.
It could 100% use a good old-fashioned deep Spring cleaning.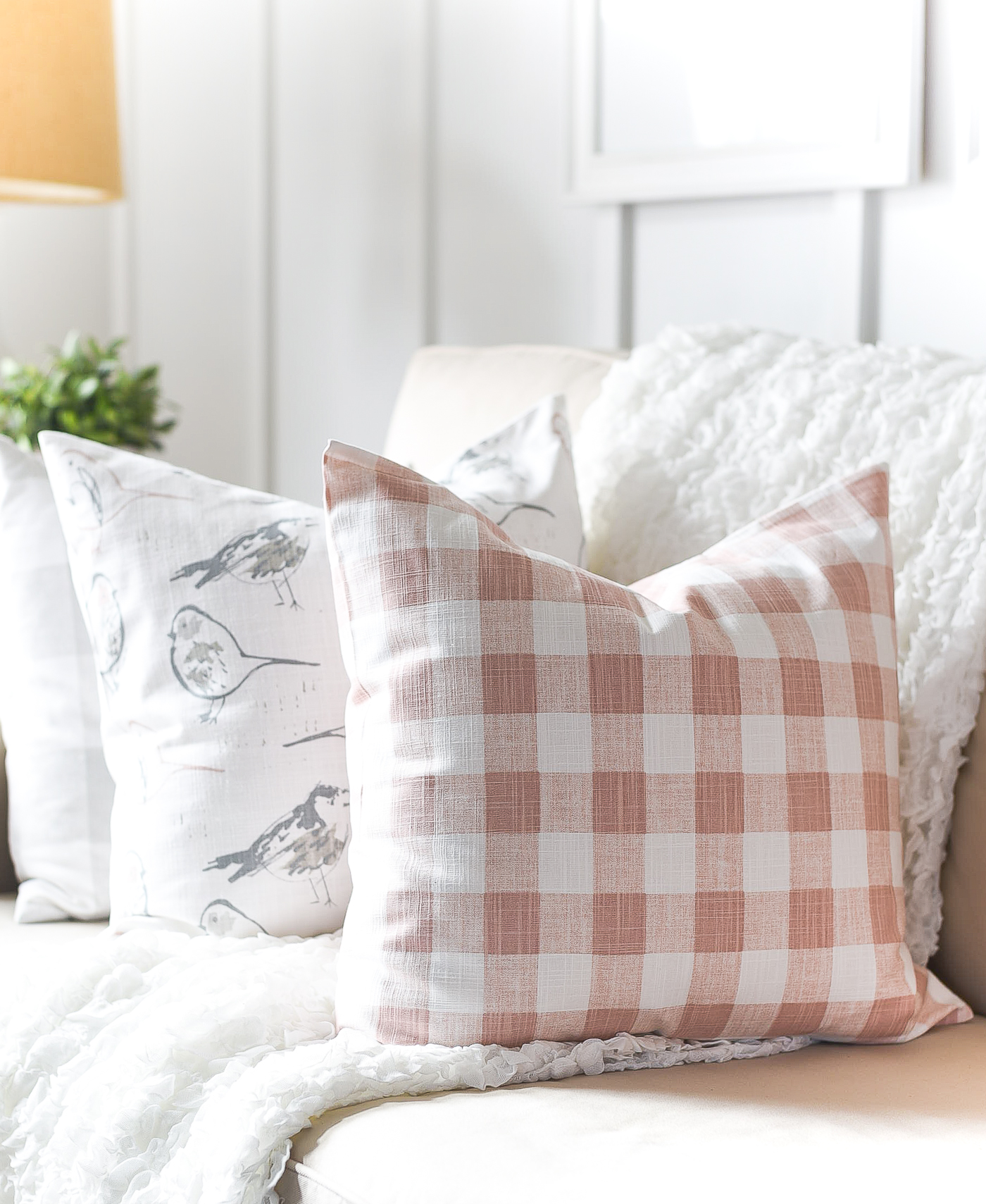 And then there's the basement …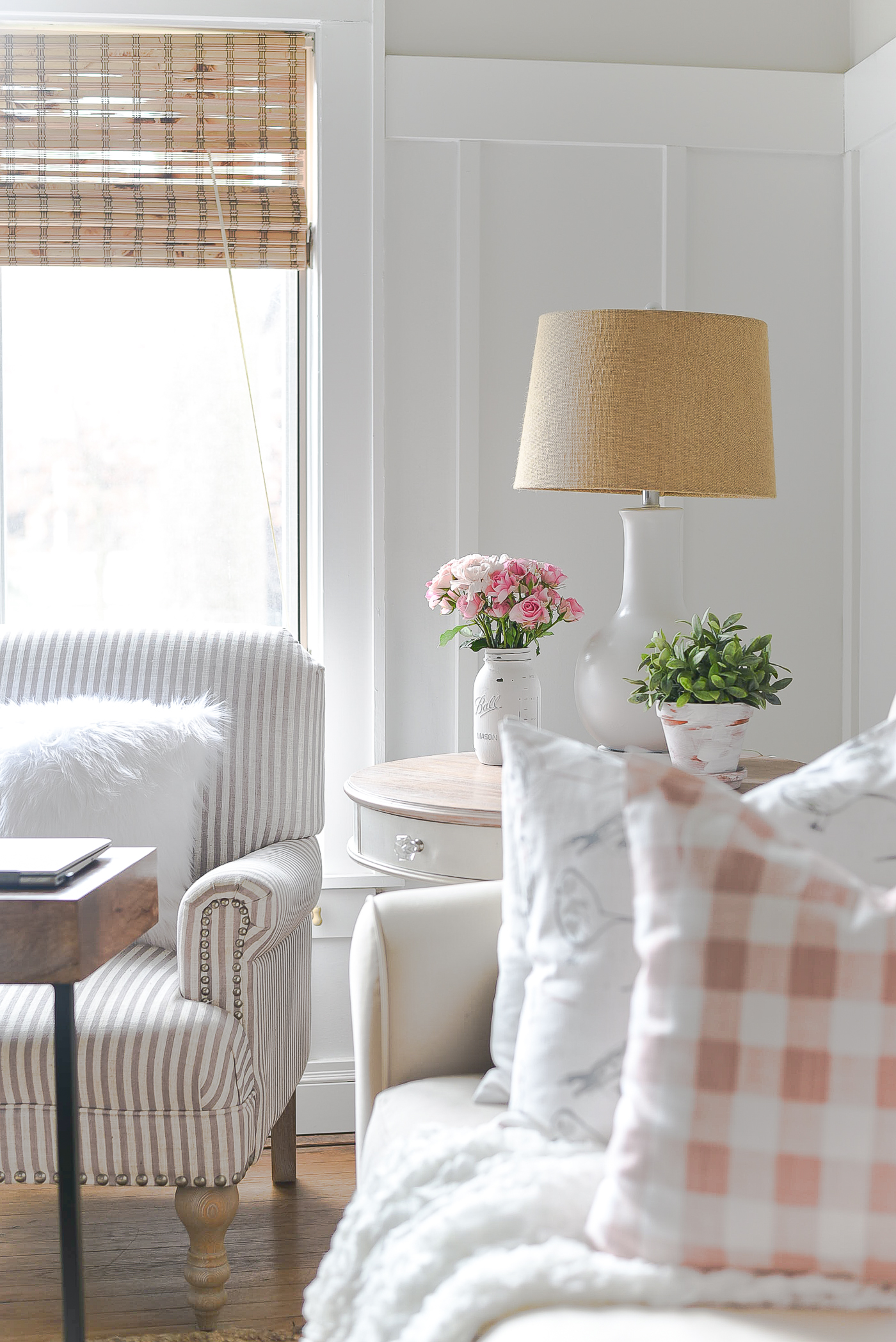 yikes!
The basement is a bona-fide mess.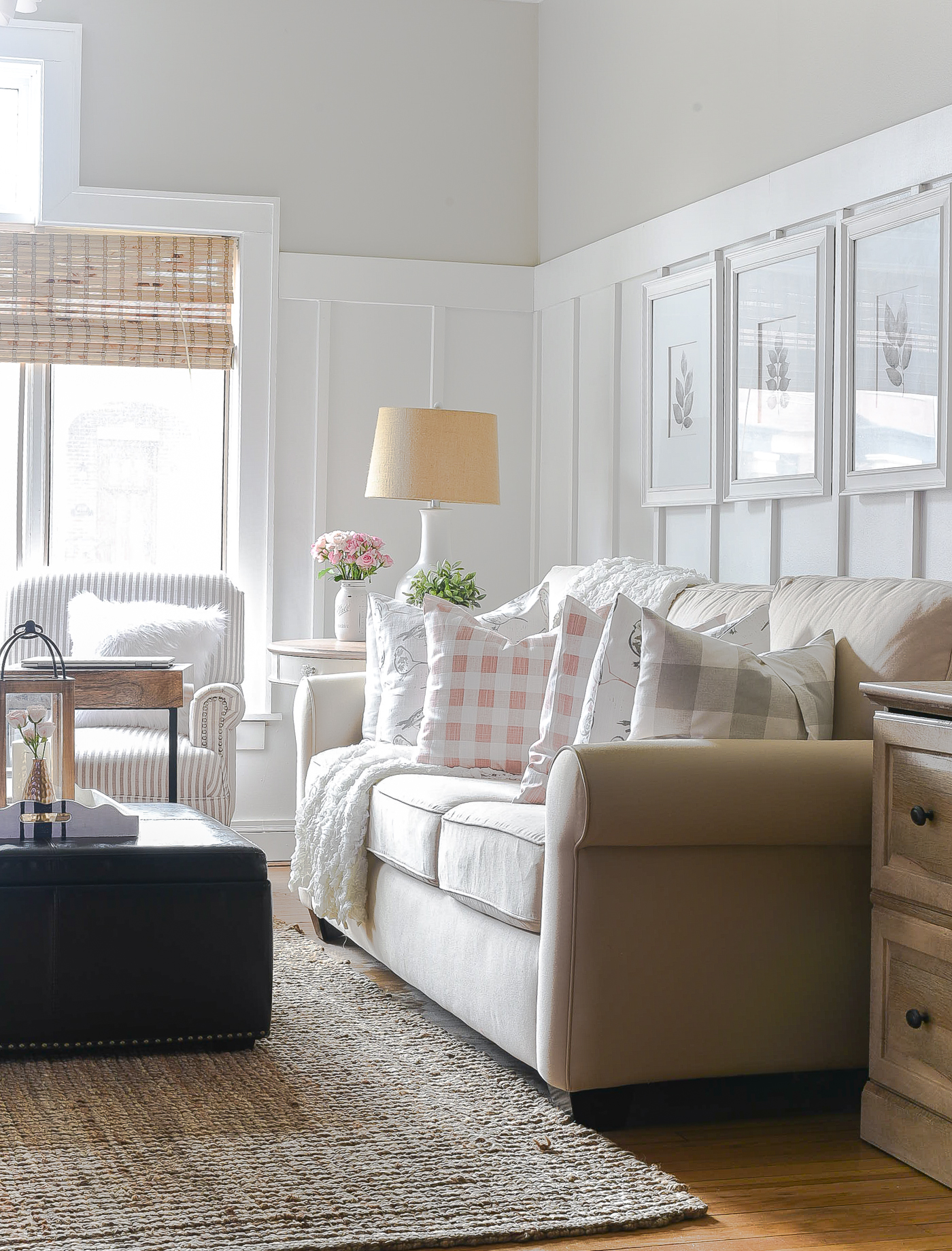 A bona-fide mess that starts at the very first basement step down.
Seriously, the steps are packed with stuff too!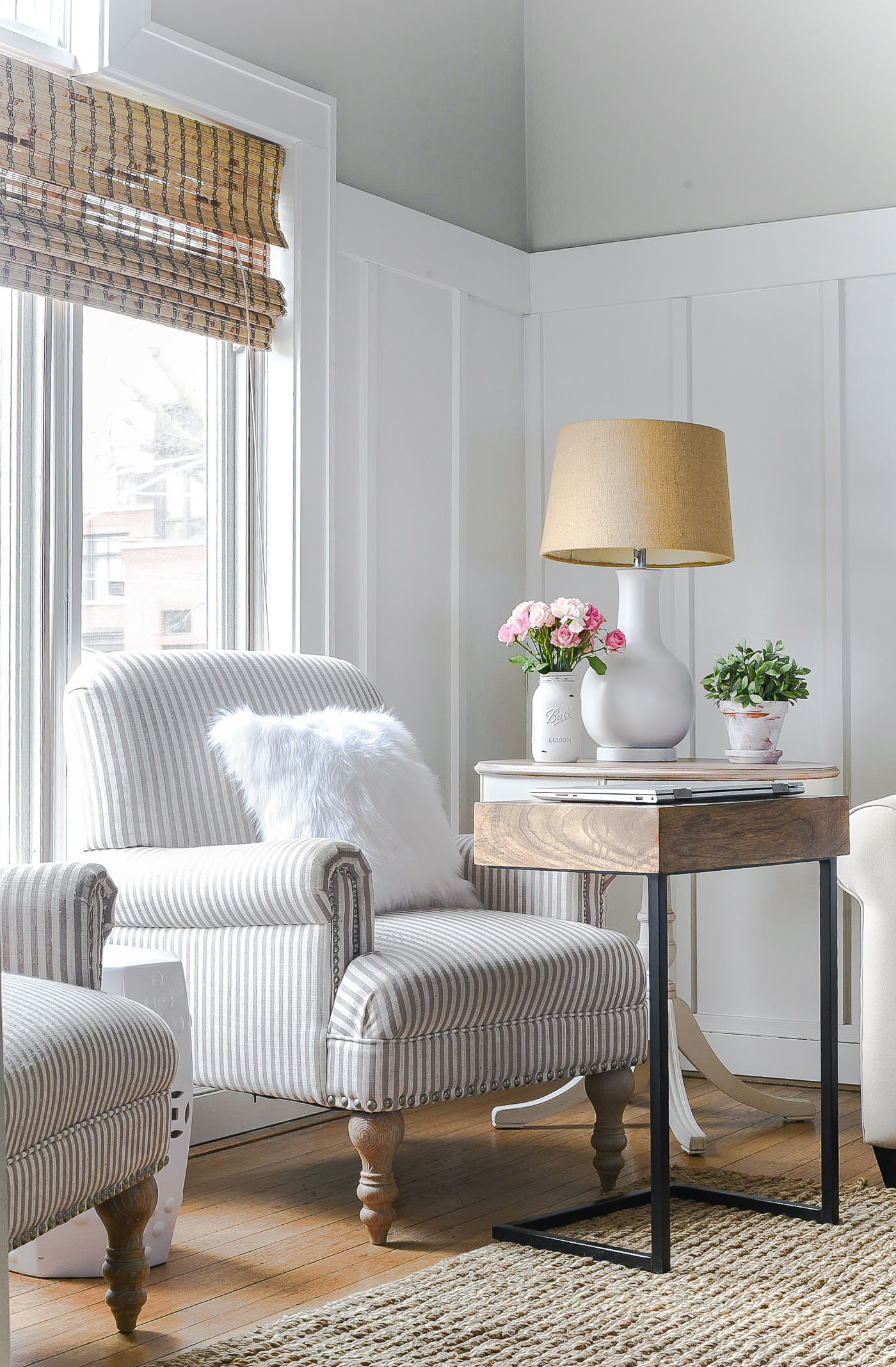 At one point in early 2020 I made a promise with myself to spend 15-minutes a day working on the basement.
And 15-minutes later I forgot that promise! 😉
Perhaps I should use this coronavirus shelter-at-home time to reignite that whole basement cleaning promise?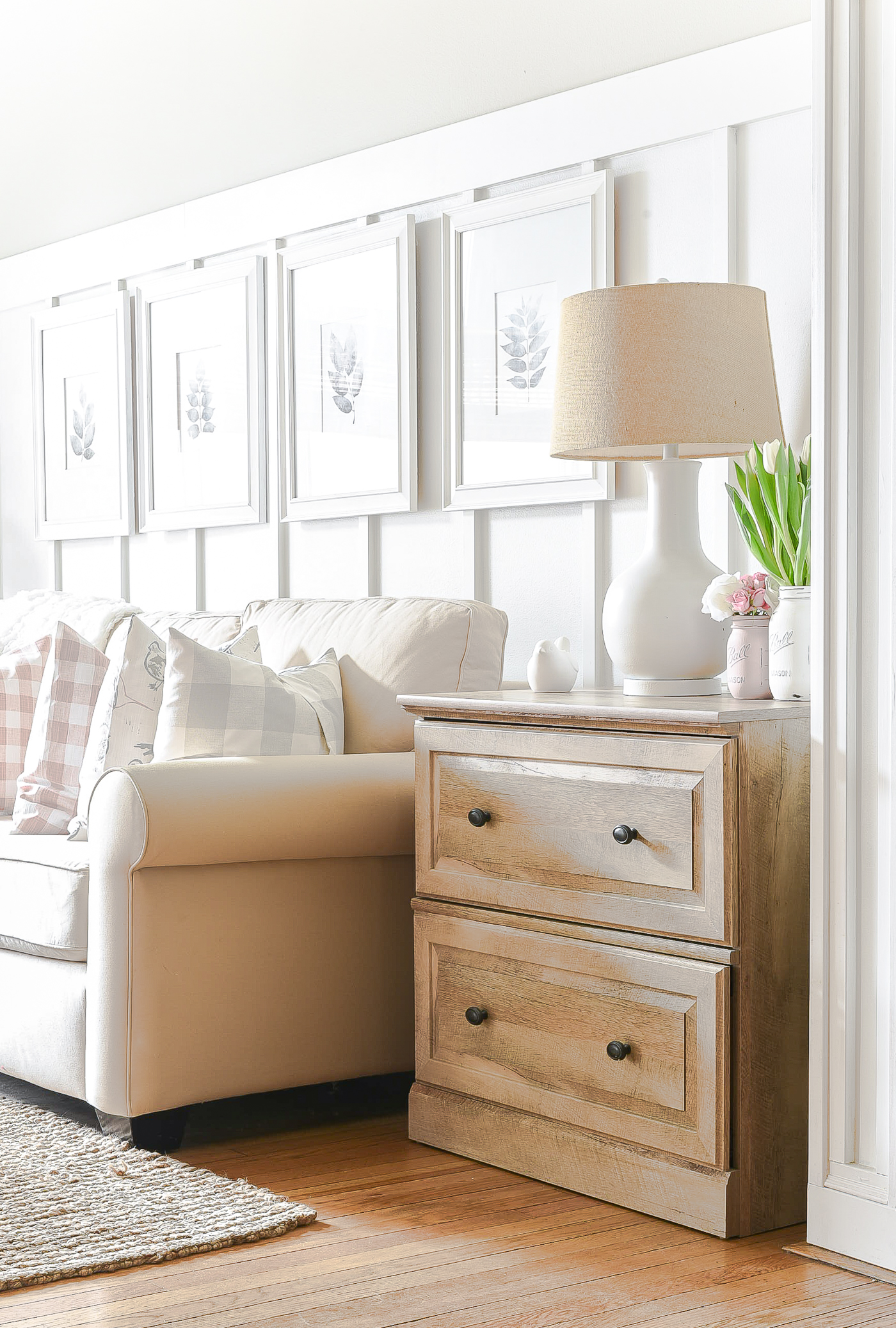 Then there's the cabinet pictured above.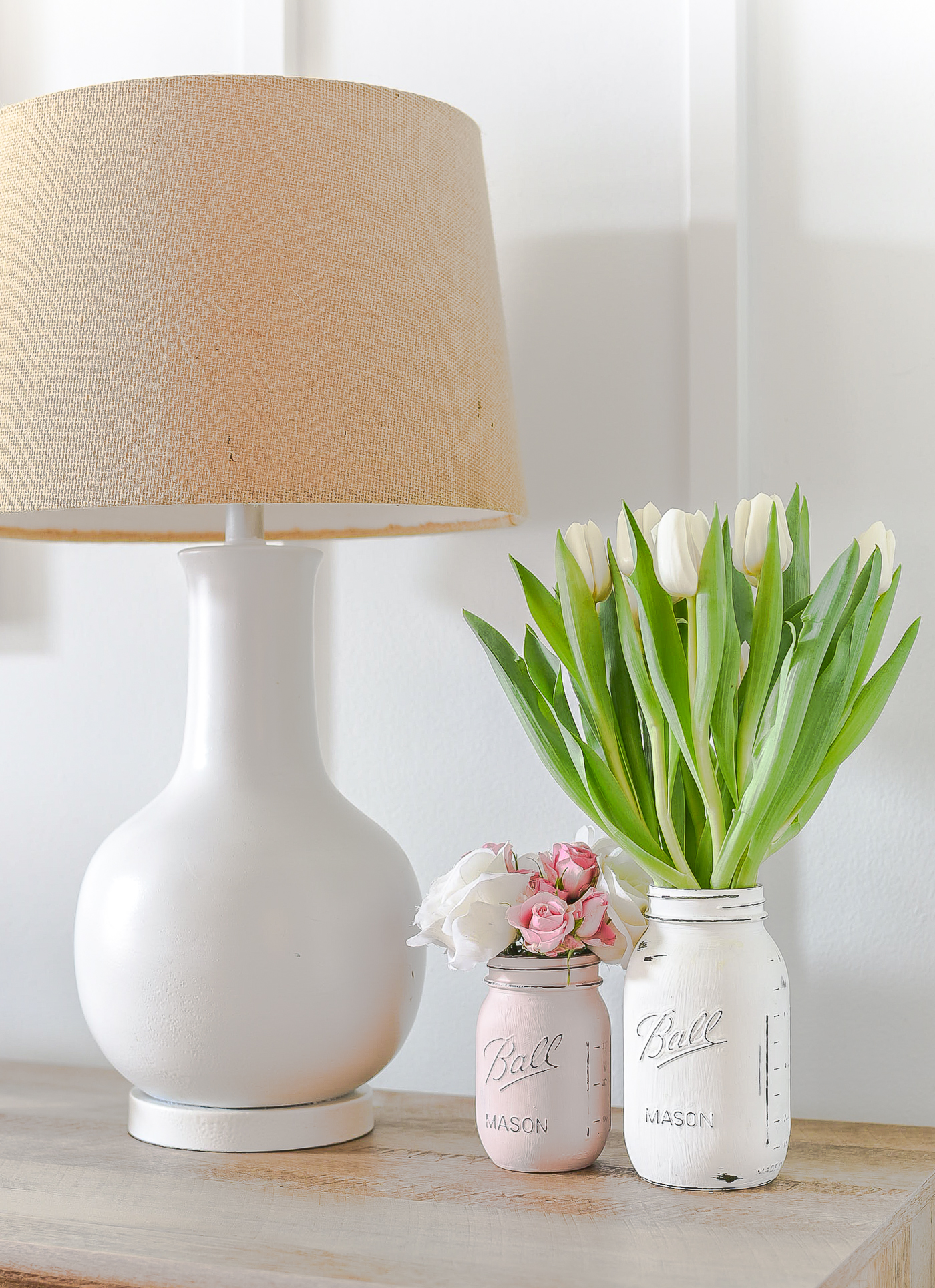 The bottom drawer is relatively organized. Though it could use some better labeling.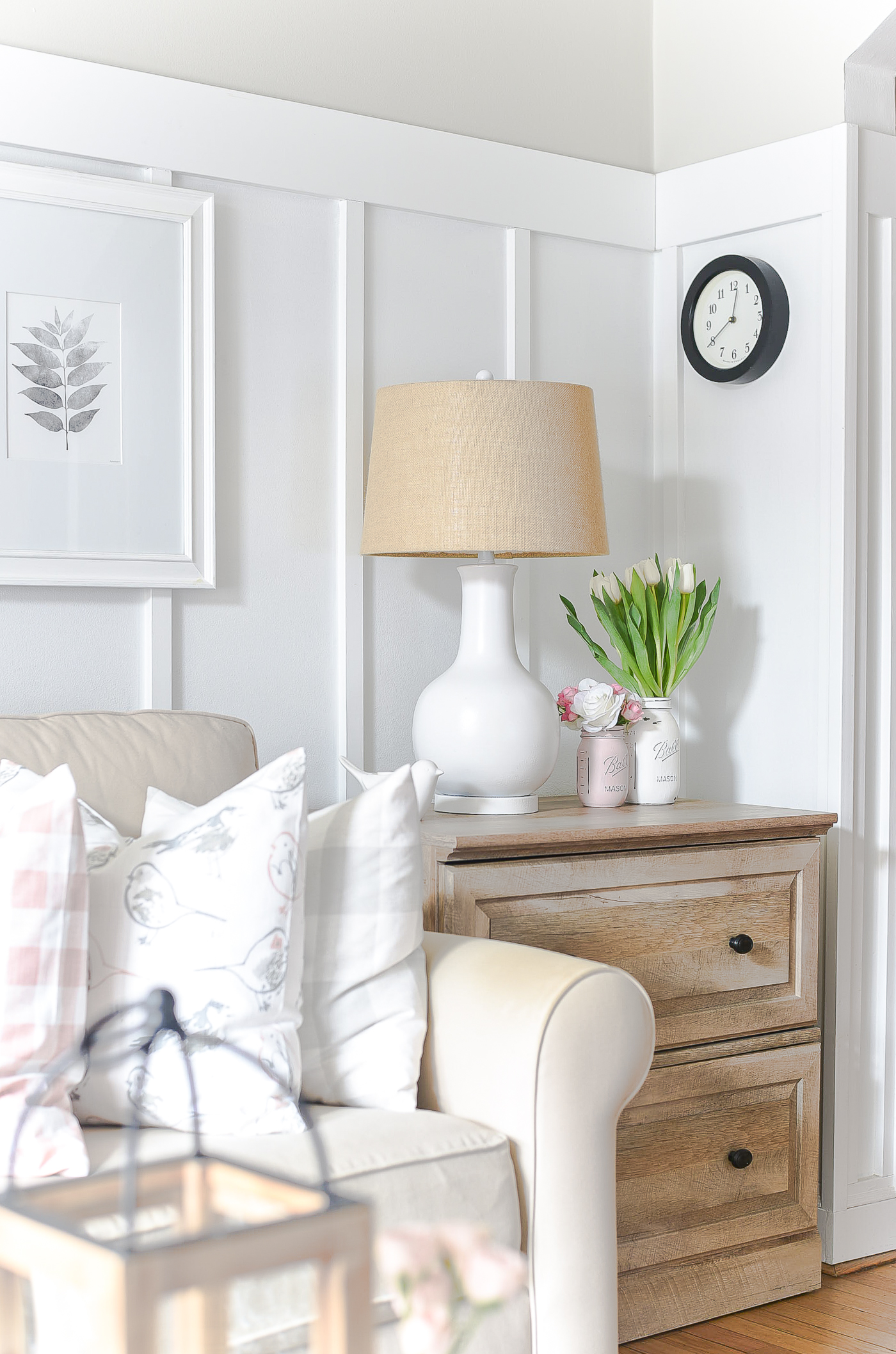 But the top drawer could use some serious organizational help!
Funny thing: I bought that piece to help me better organize my important papers and documents. Ha!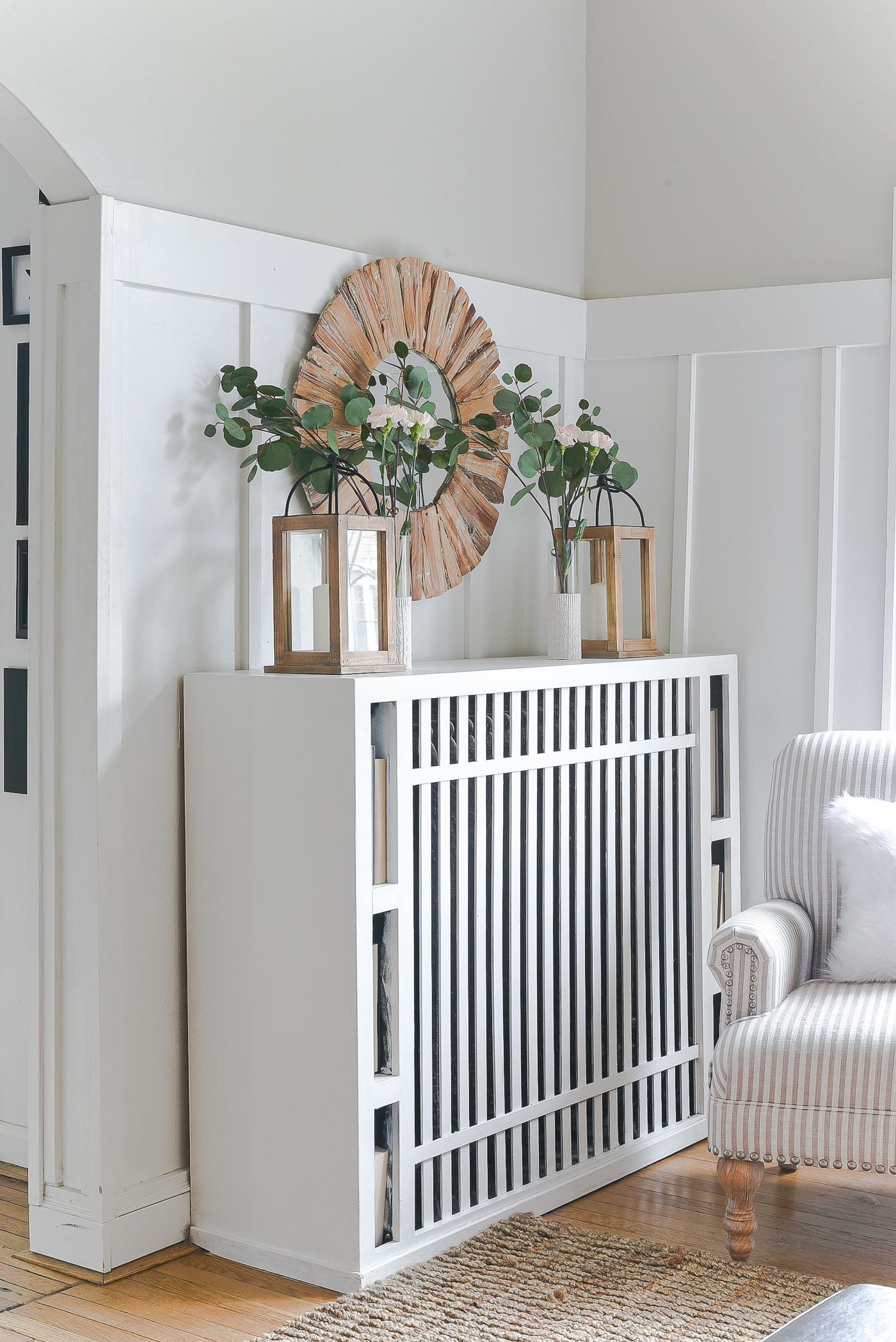 Now I could also use my coronavirus shelter-at-home time for some self-improvement.
A coronavirus health and wellness plan, if you will.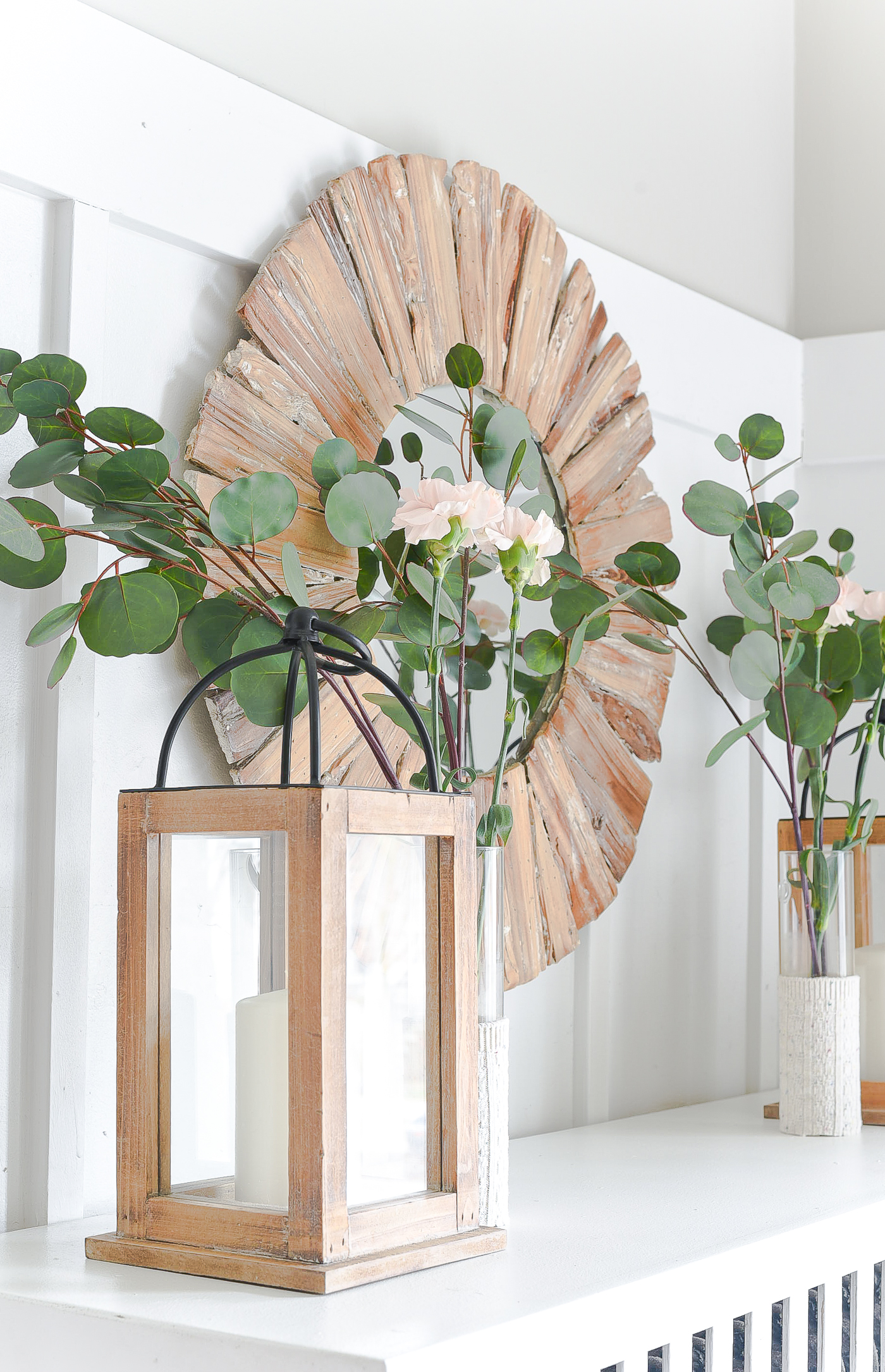 I could eat healthier.
And exercise regularly.
Perhaps my outside time (while maintaining the requisite 6 feet distance from others) could include a little interval fast walk/slow jog training?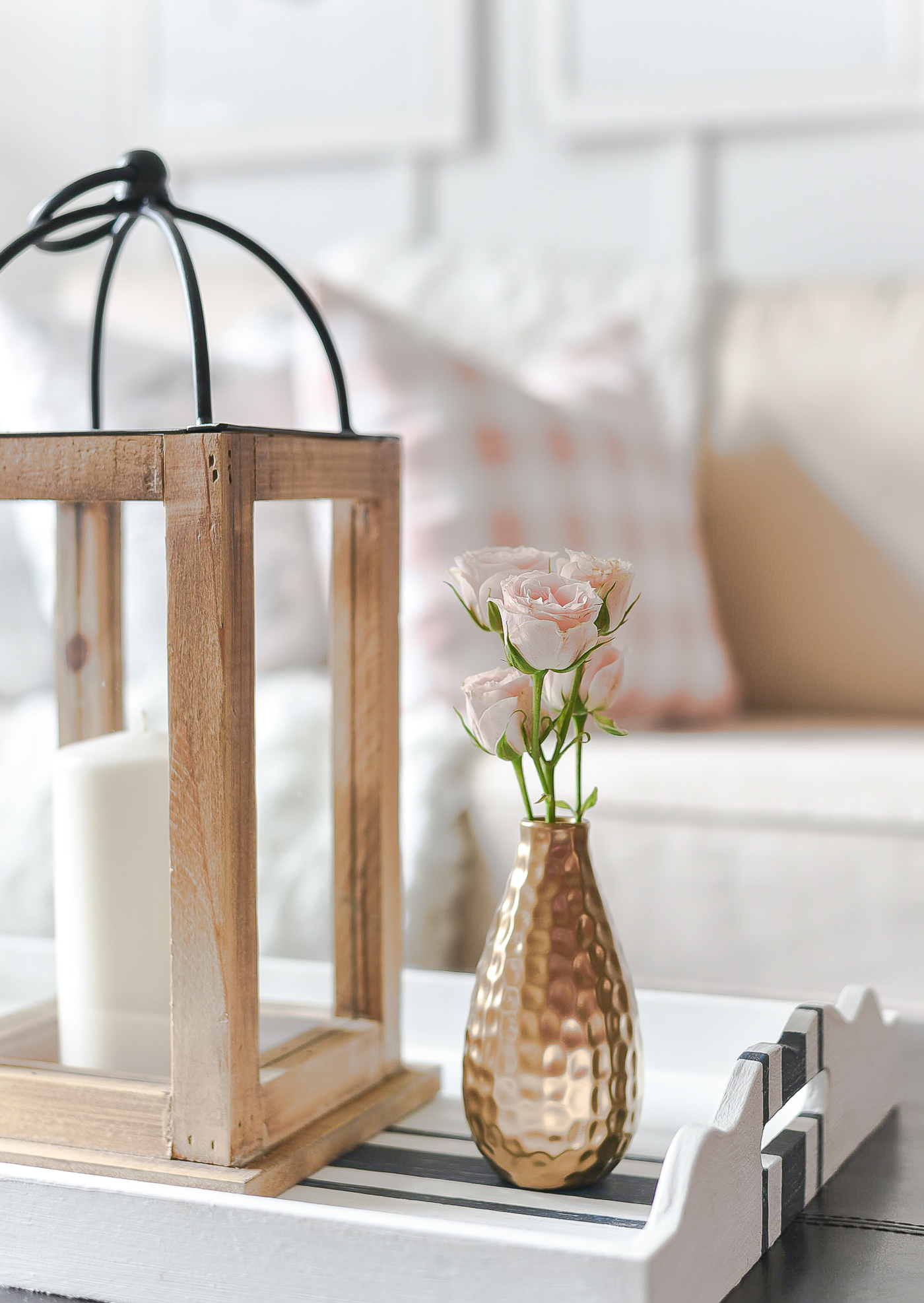 Oh, so many coronavirus shelter-at-home possibilities this Spring!
And yet, I fear my coronavirus shelter-at-home Spring may just end up being pre-coronavirus business as usual. 🙂
You Might Also Like: