Pom Pom Embroidery Hoop Wreath for Spring – Pom Pom Wreath – Embroidery Hoop Wreath.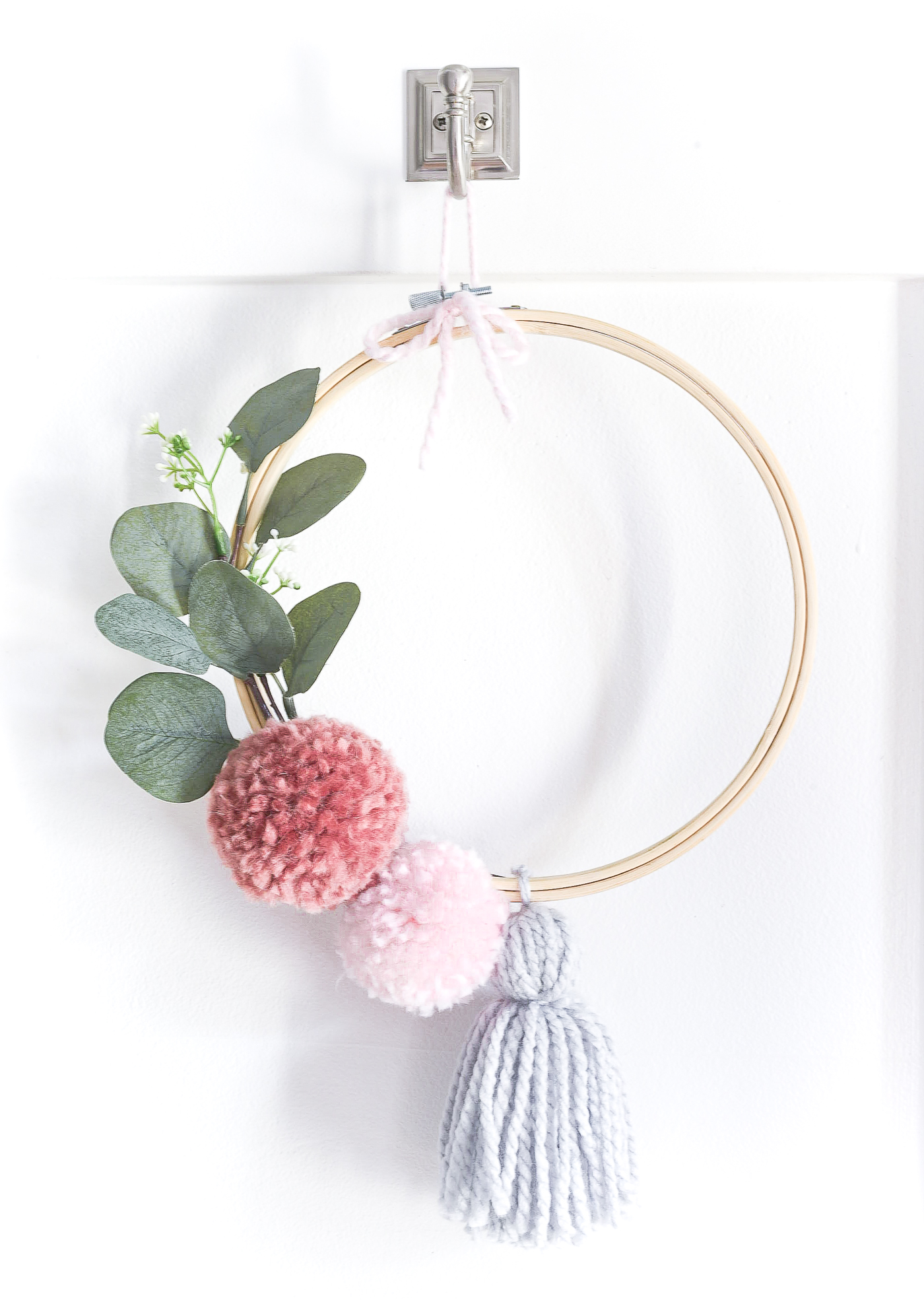 Are you guys getting sick of my embroidery hoop wreaths?
Because … ummm ... this is my third one. In eight months. I started with this one. And then I made this one for winter.
Where's the hold your head in shame emoji in WordPress? Because this head is shameful.
I promise I'll stop. This will be the last one.
And no, my fingers are not crossed behind my back! 😉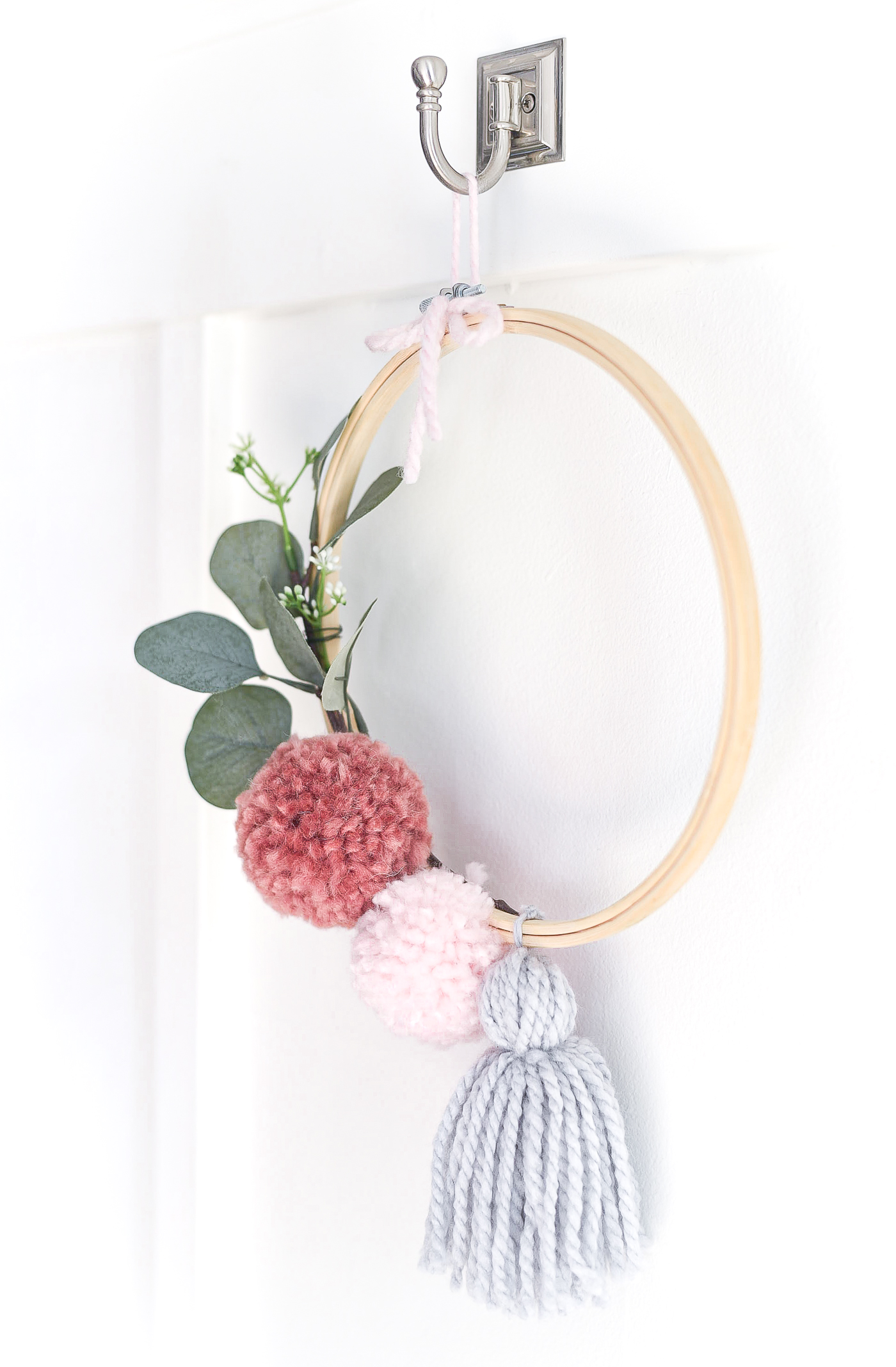 But …
while I did make another embroidery hoop wreath, this embroidery-hoop-wreath-making process was a little different from those past ones. Okay, past twos.
With my daughter home from college (indefinitely as we all shelter-in-place), I sought her input as I made this.
And trust me, she has no shortage of input. And doesn't mince words when sharing her input. 😉
But her decisiveness was greatly appreciated!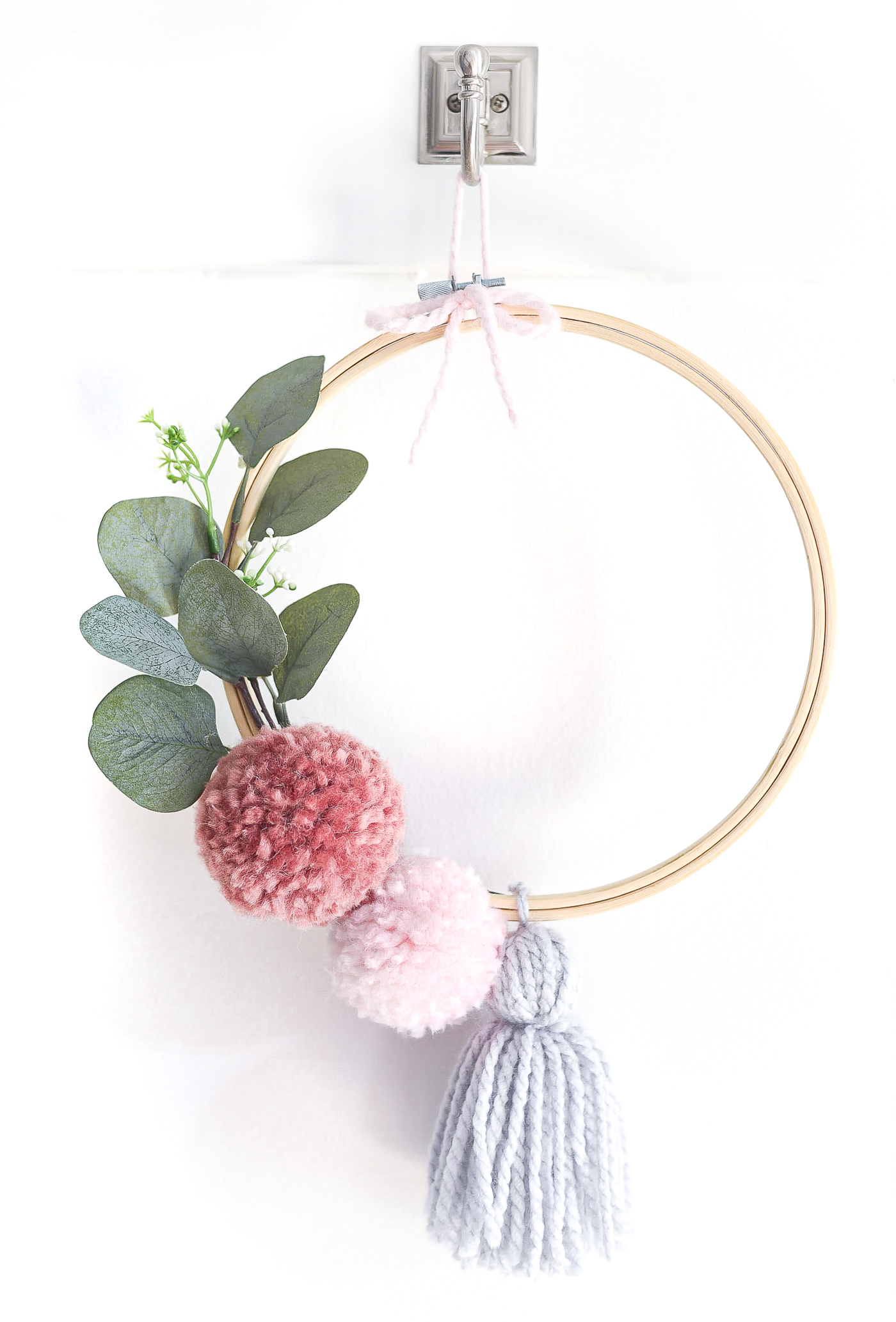 She helped with color. And pom size. And placement. And tassel or no tassel …
clearly we settled on tassel! 🙂
For someone who typically works on her own … and alone … it was nice to have a little crafting collaboration!
How To Make A Pom Pom Embroidery Hoop Wreath for Spring
Materials*
Embroidery Hoop (mine measures 9″)
Loops & Threads Charisma Sorbet Yarn in Blossom (here's a similar color in Loops & Threads Lush Alpaca)
Loops & Threads Lush Alpaca in Pink
Loops & Threads Charisma in Mist
Floral Wire (or Picture Frame Wire)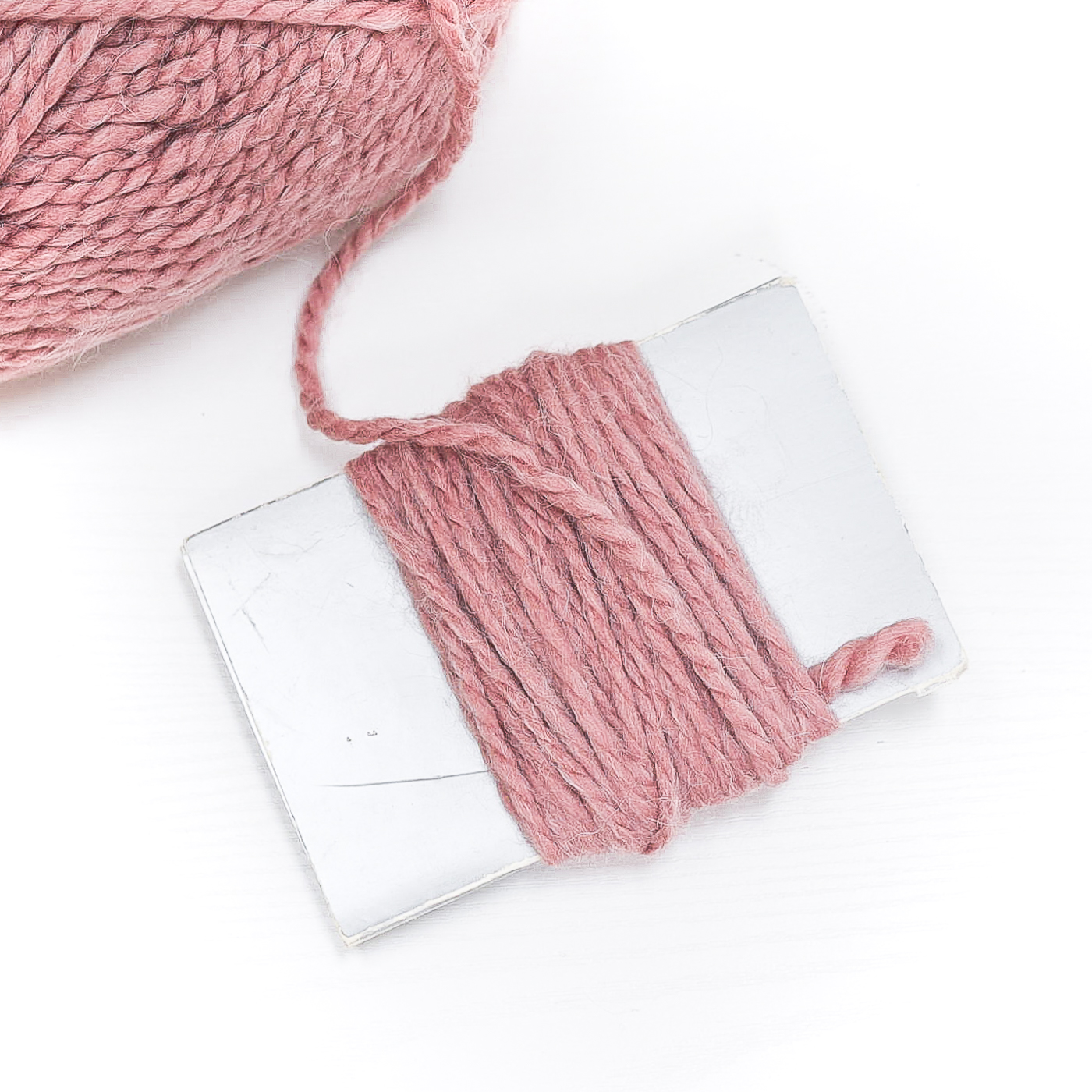 Start by making your pom poms. For the larger pom, I used this 4 inch gift card holder (though I did end up trimming it a LOT so you could go smaller, like 3 1/2 inches). I wrapped my yarn about 60 times. I like fluffy poms!
For the smaller light pink pom, I used the short side of a flattened toilet paper roll which measures about 2 1/2 inches.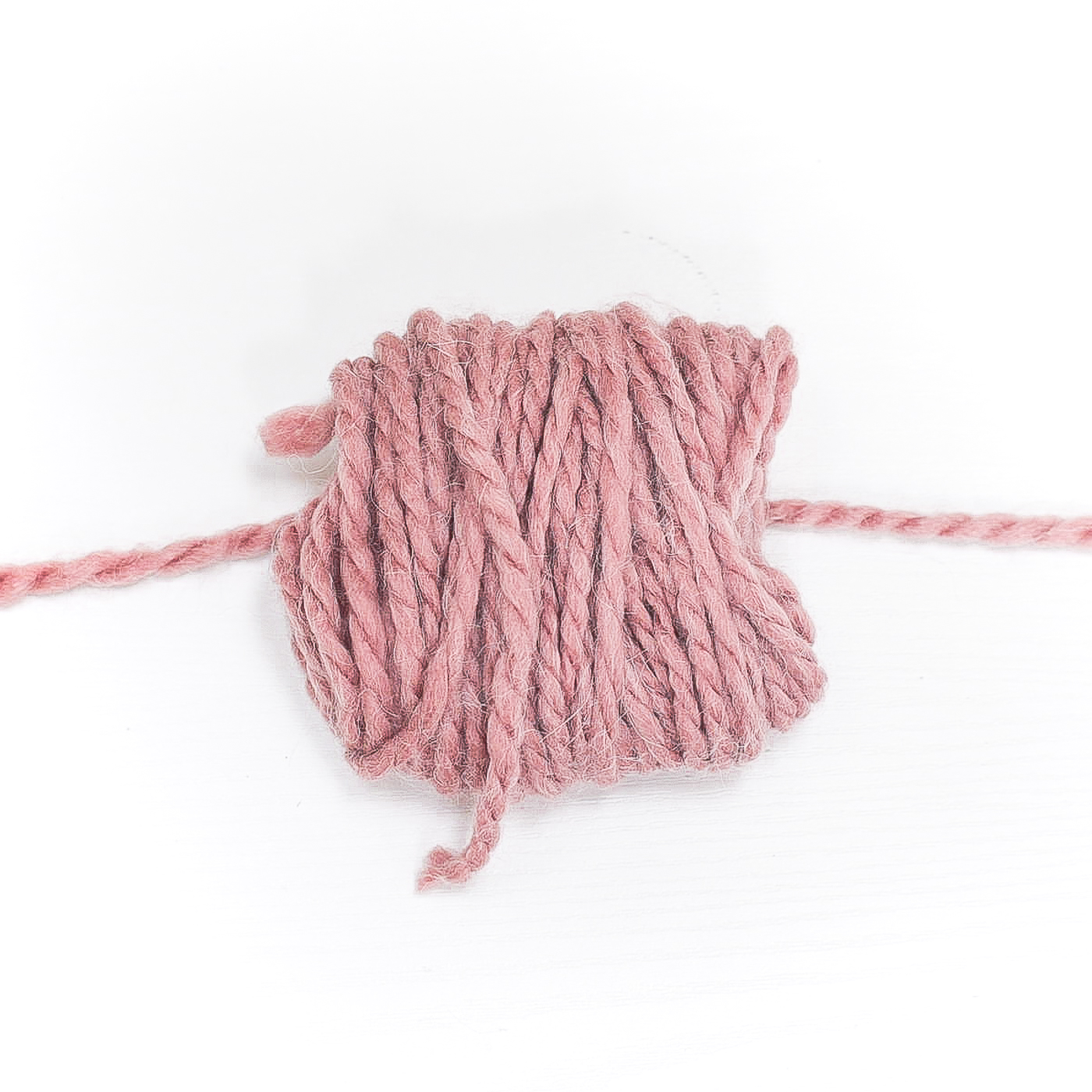 Gently slide off of your cardboard piece. Center a length of ribbon behind.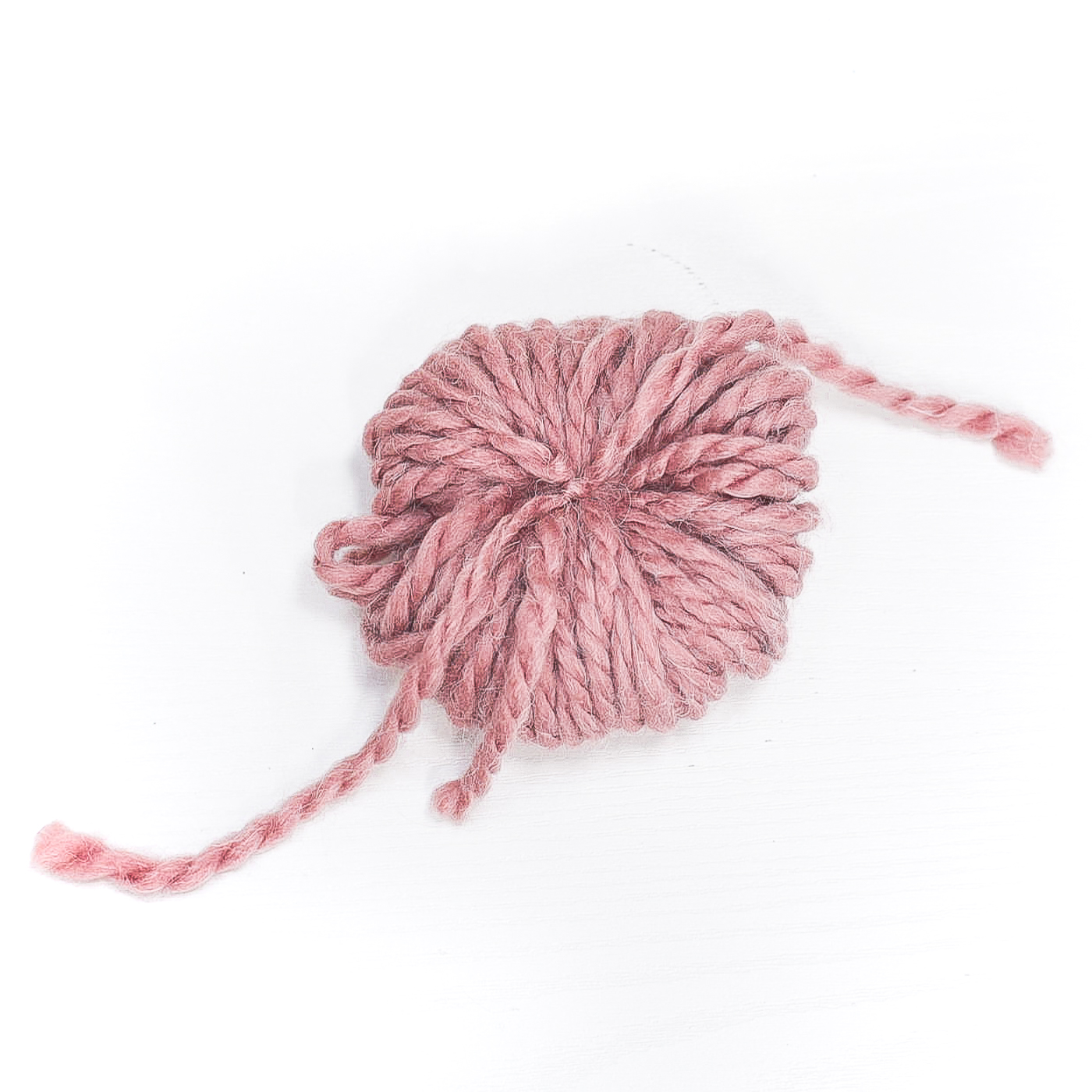 Tie ends of string in center tightly. Tie a knot.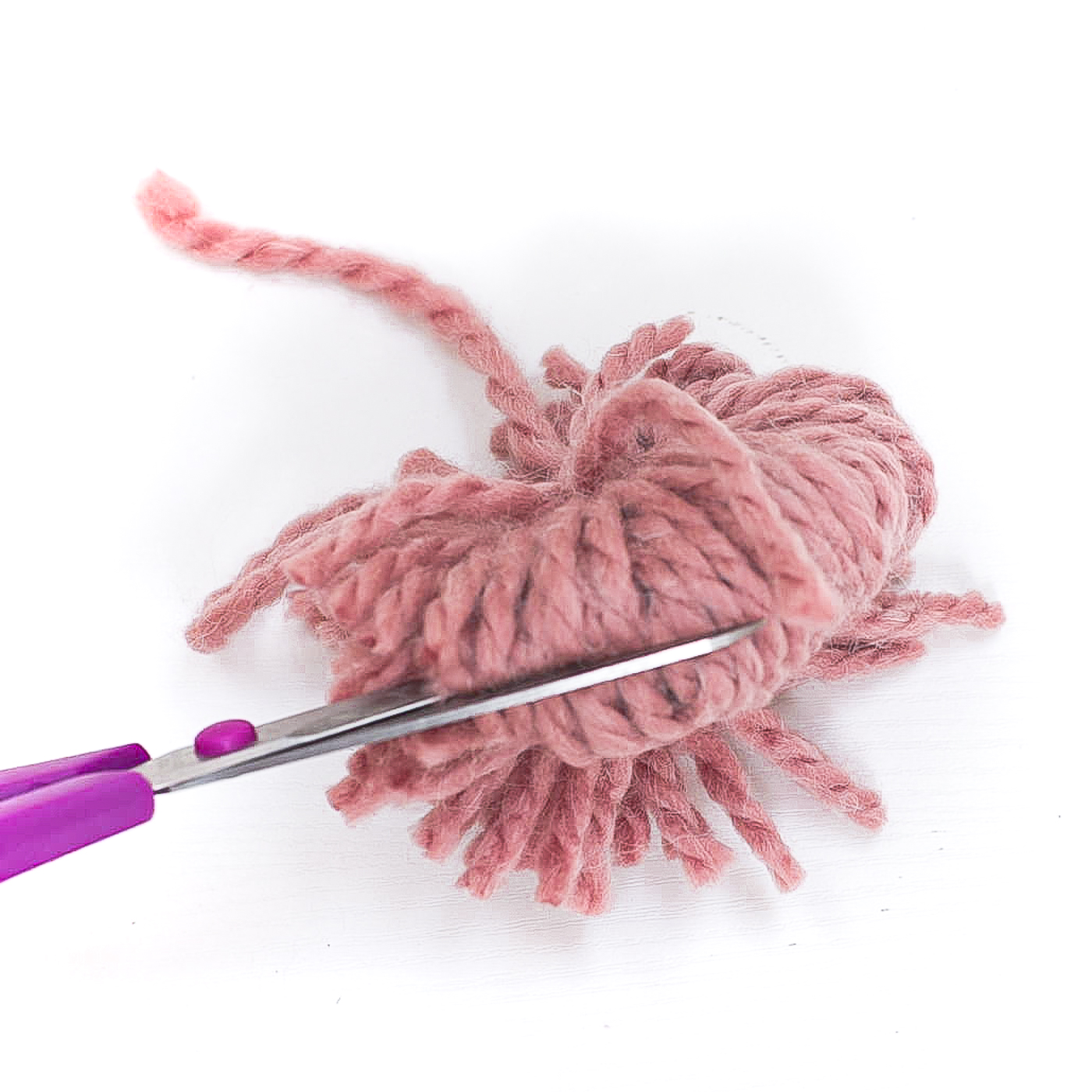 Cut through the loops.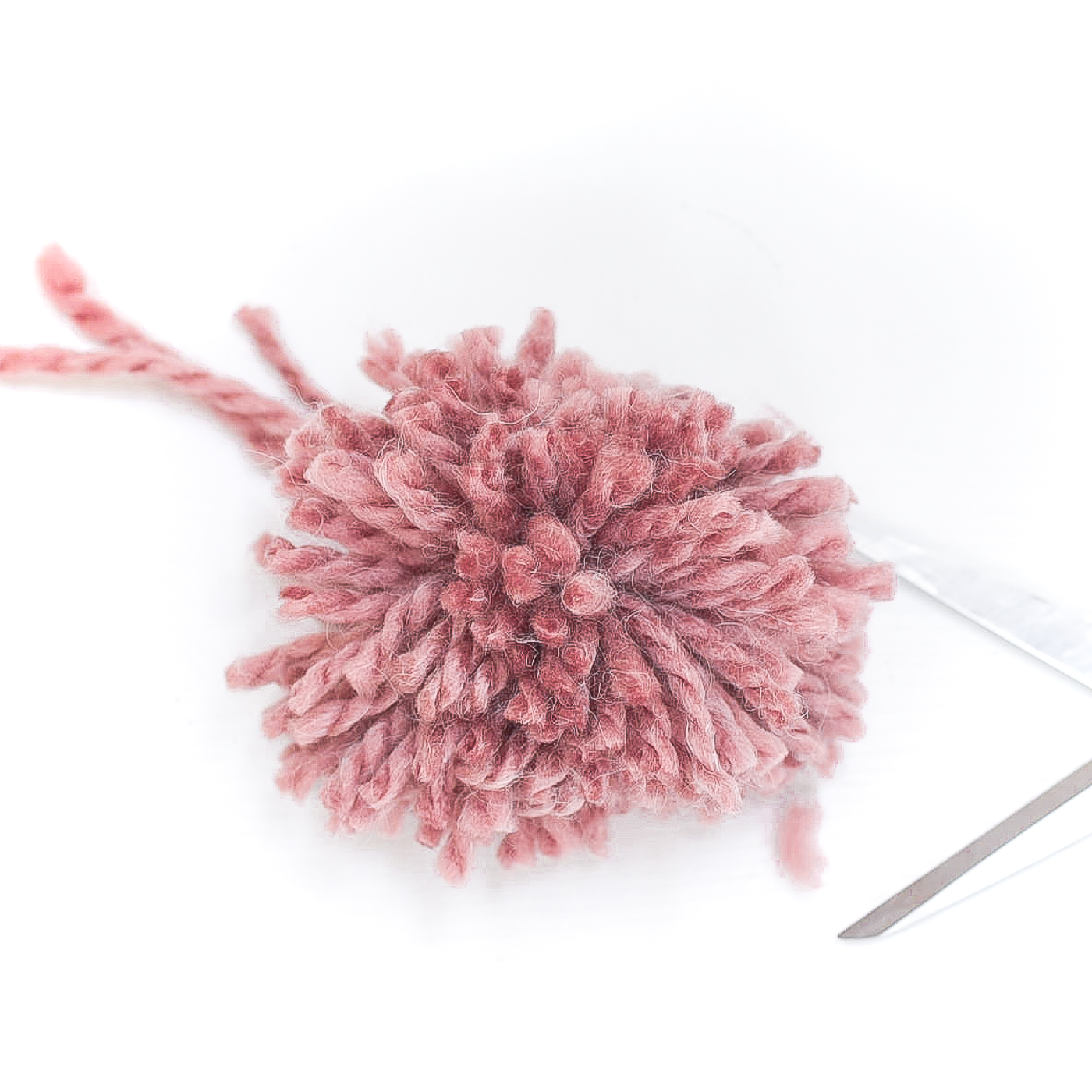 And you have a pom!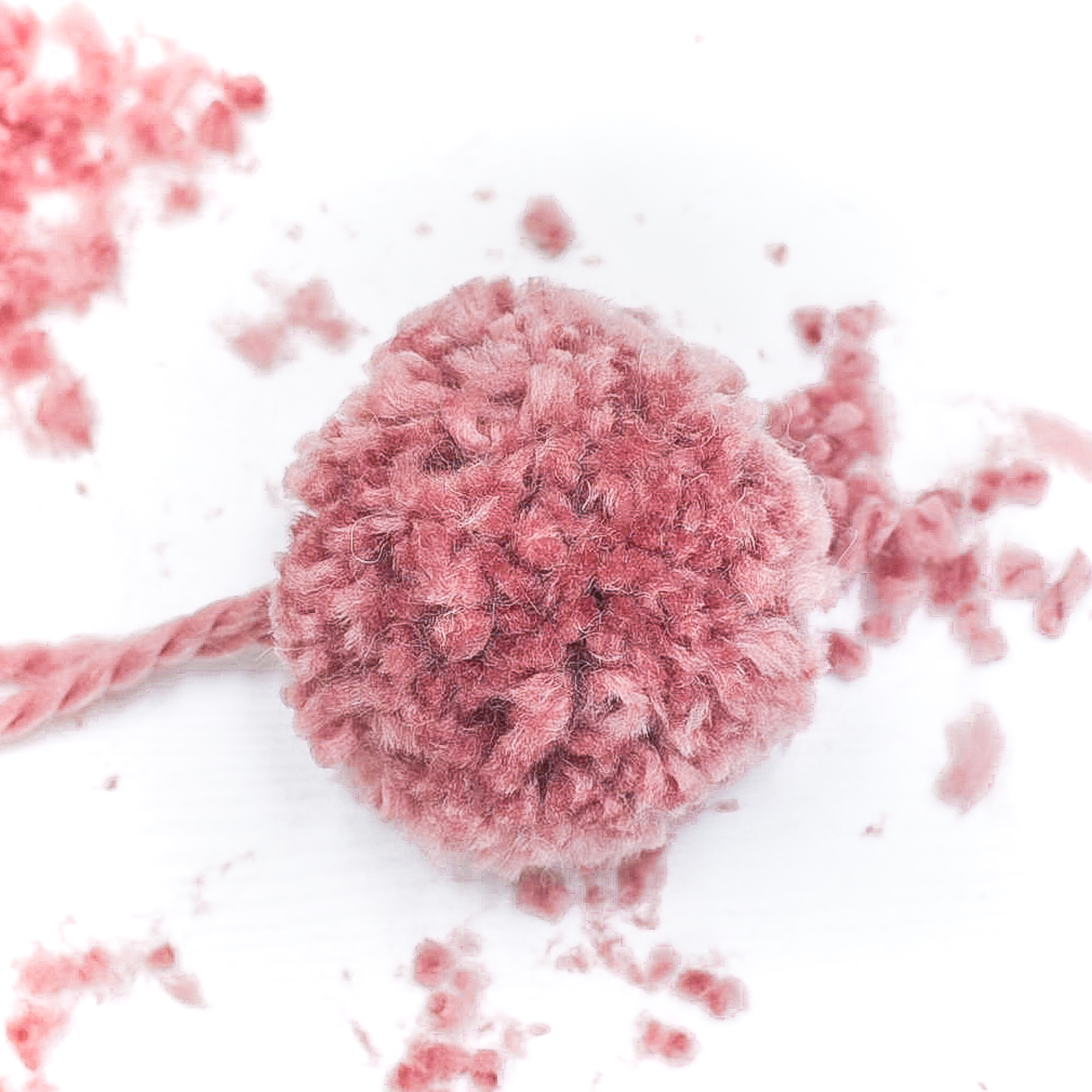 Trim. Trim. Trim. And trim some more.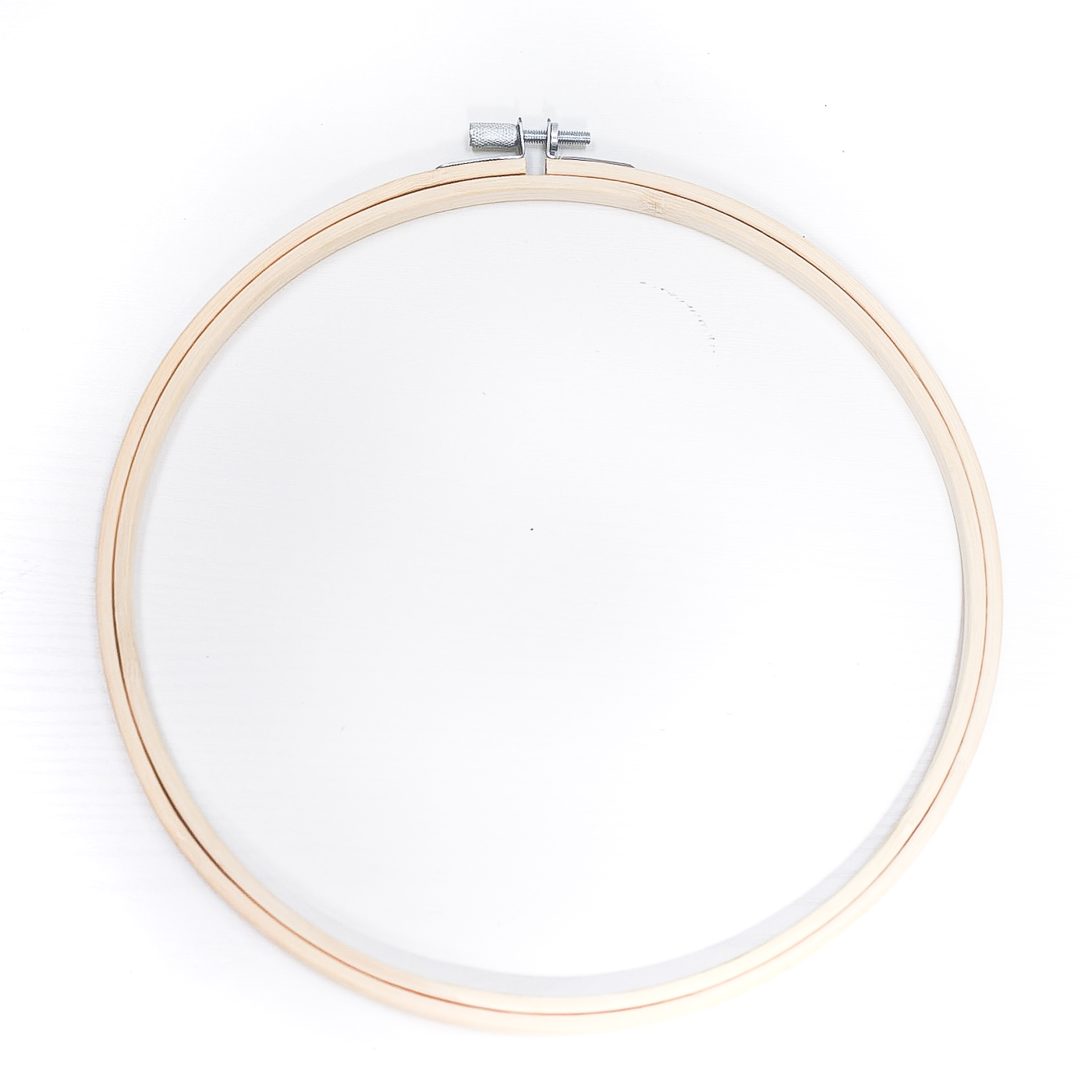 Pull out your embroidery hoop. Mine measures about 9 inches at it's diameter.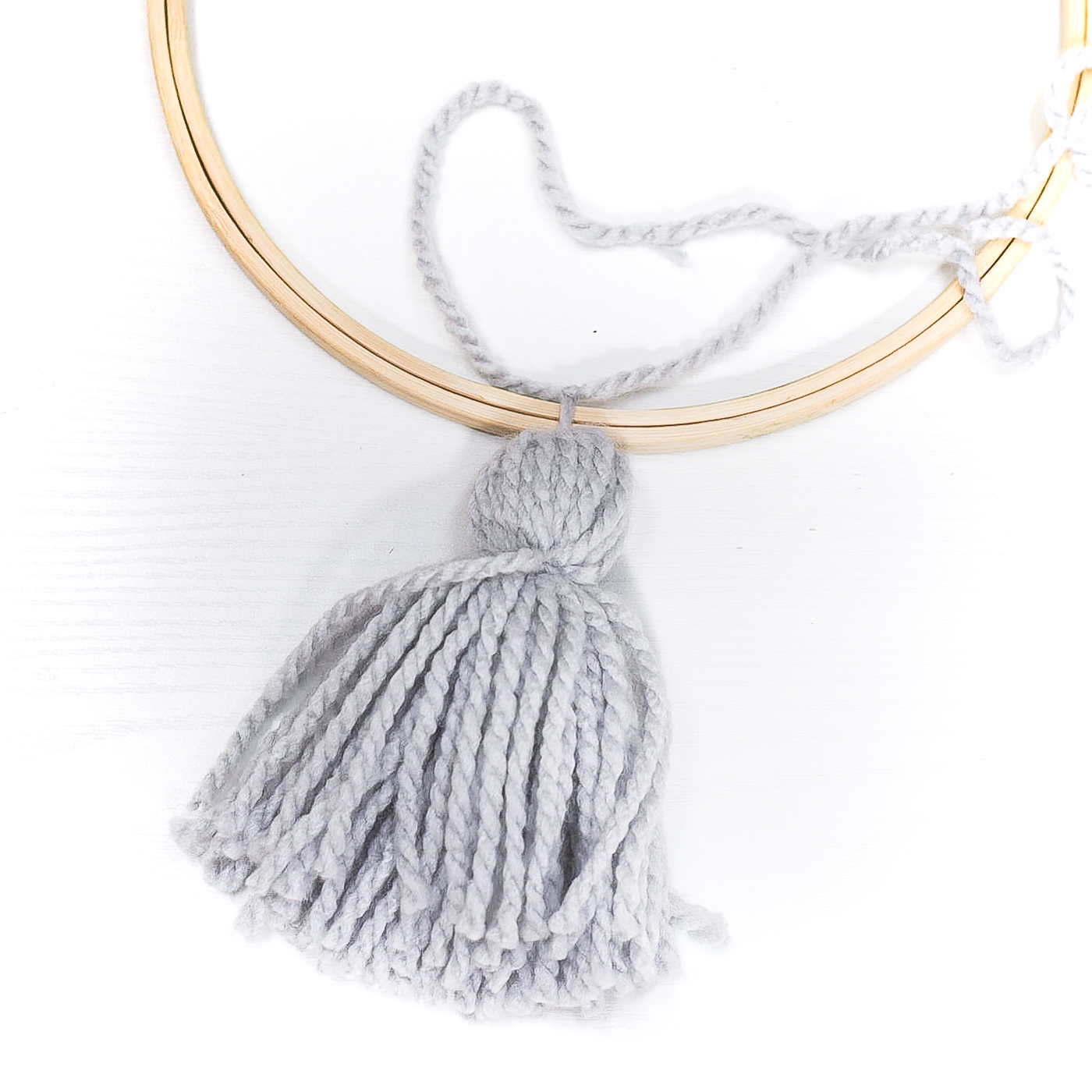 Tie on the tassel. Sorry for no tassel tutorial. I'll be making one soon. In the meanwhile, here's a YouTube video.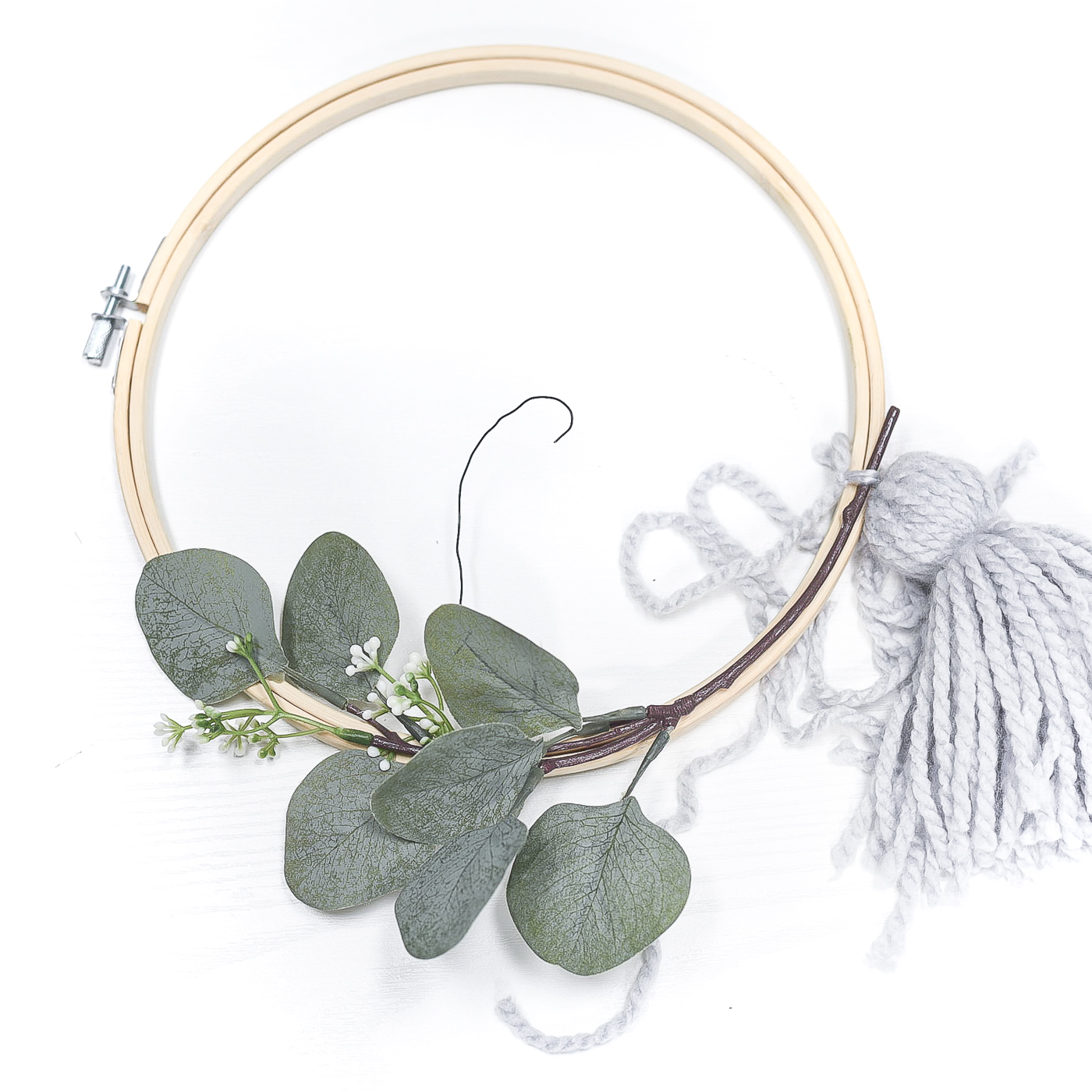 Use some picture frame and/or floral wire to attach the eucalyptus sprig. I got mine here.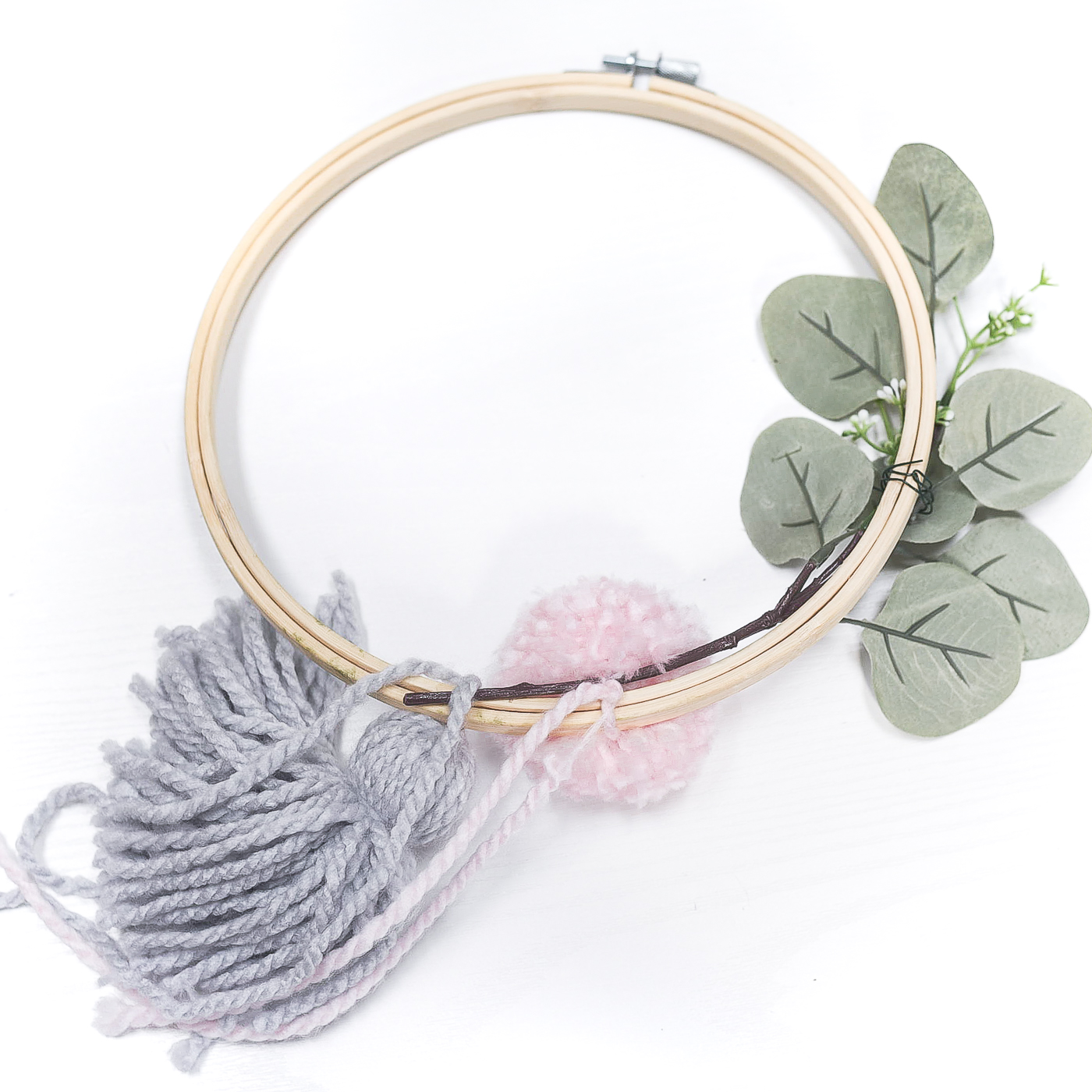 Tie on pom poms.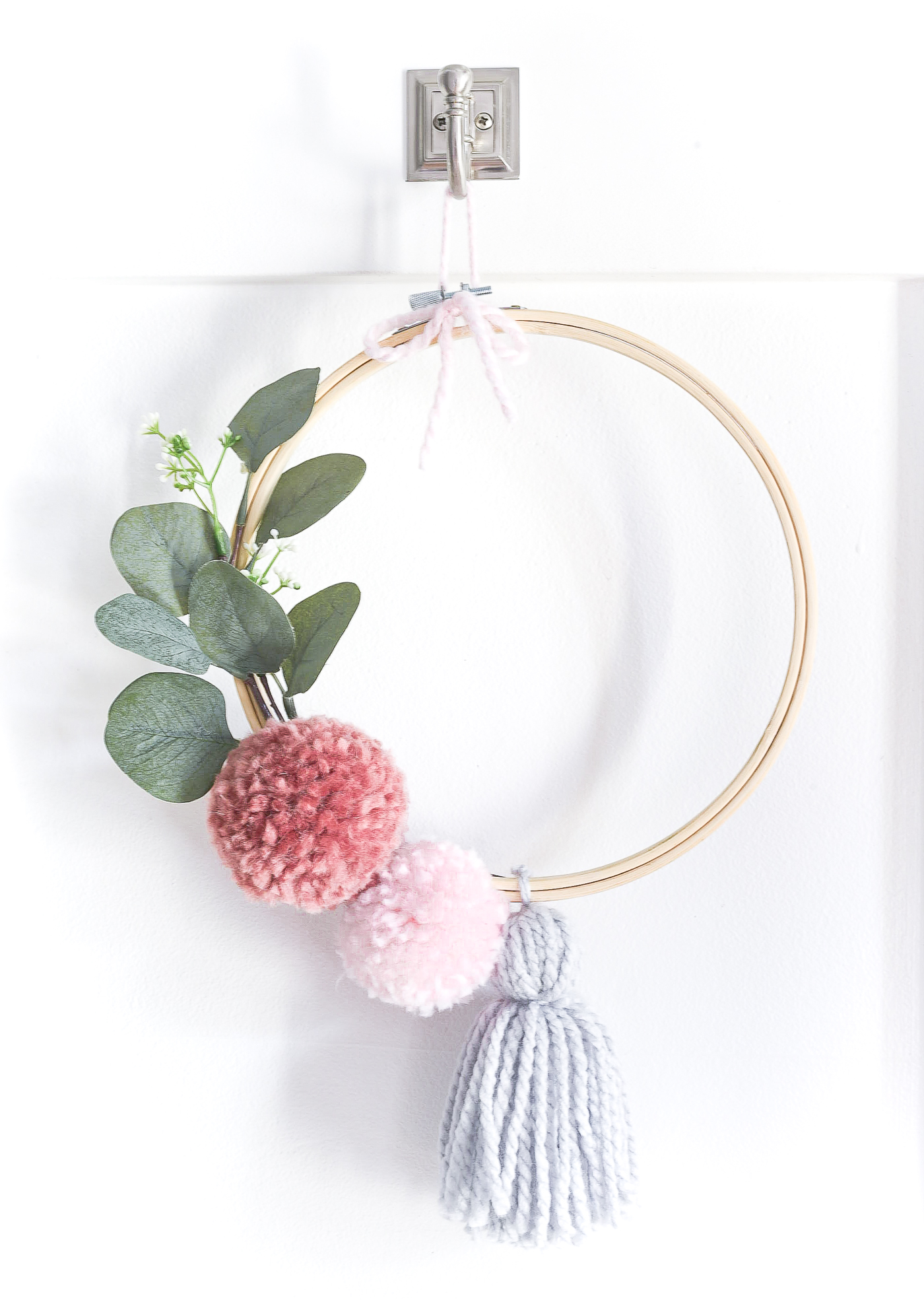 And hang.
P.S. Don't tell the other embroidery hoop wreaths, but I think this is my favorite. Plus, as my daughter commented, it looks like a dream catcher.
P.P.S. I have a feeling this embroidery hoop wreath might just make its way to my daughter's room. The colors are a perfect match.
P.P.P.S. I still haven't shared the makeover of my daughter's room (completed over four years ago!). And now that she's home for who knows how long, it could be another four years before it's clean enough to photograph!
Pin It!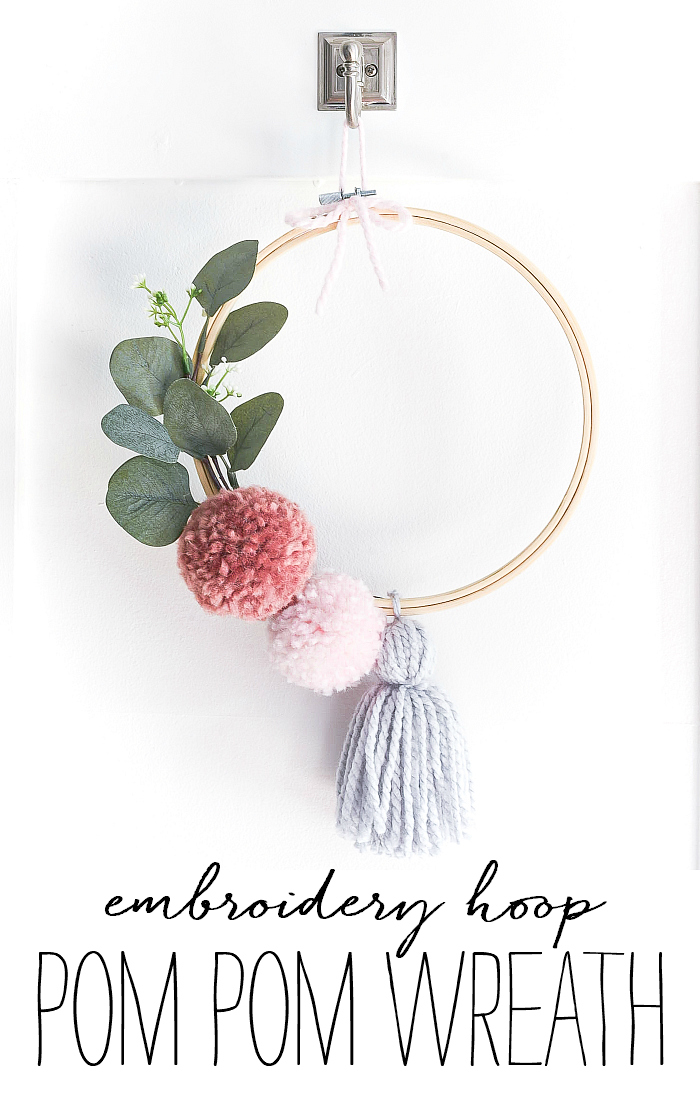 You Might Also Like: