Embroidery Hoop Winter Wreath – Wreath Ideas with Embroidery Hoops.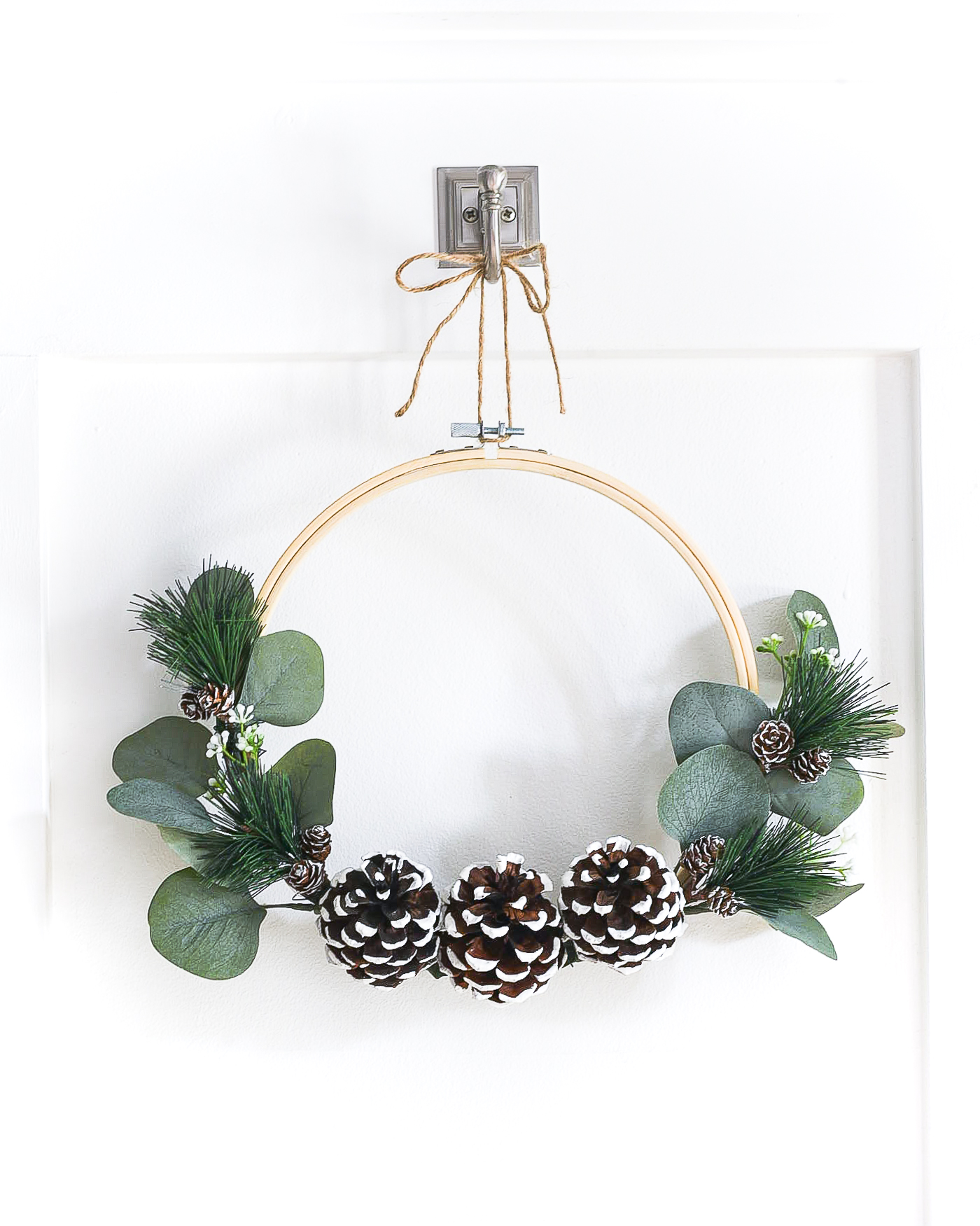 I'm not sure what I should talk about today. Because I have two things on my mind that are completely and totally unrelated.
One is my new obsession with embroidery hoop wreaths.
I think this may need to be the last embroidery hoop wreath I make for a while. Because it feels like I make one every other month …
though, honestly, this is only the second one I've share.
I think all those other ones "I made" were just ideas. And inspiration pinned to my Pinterest boards. Ideas and inspirations that never became creations.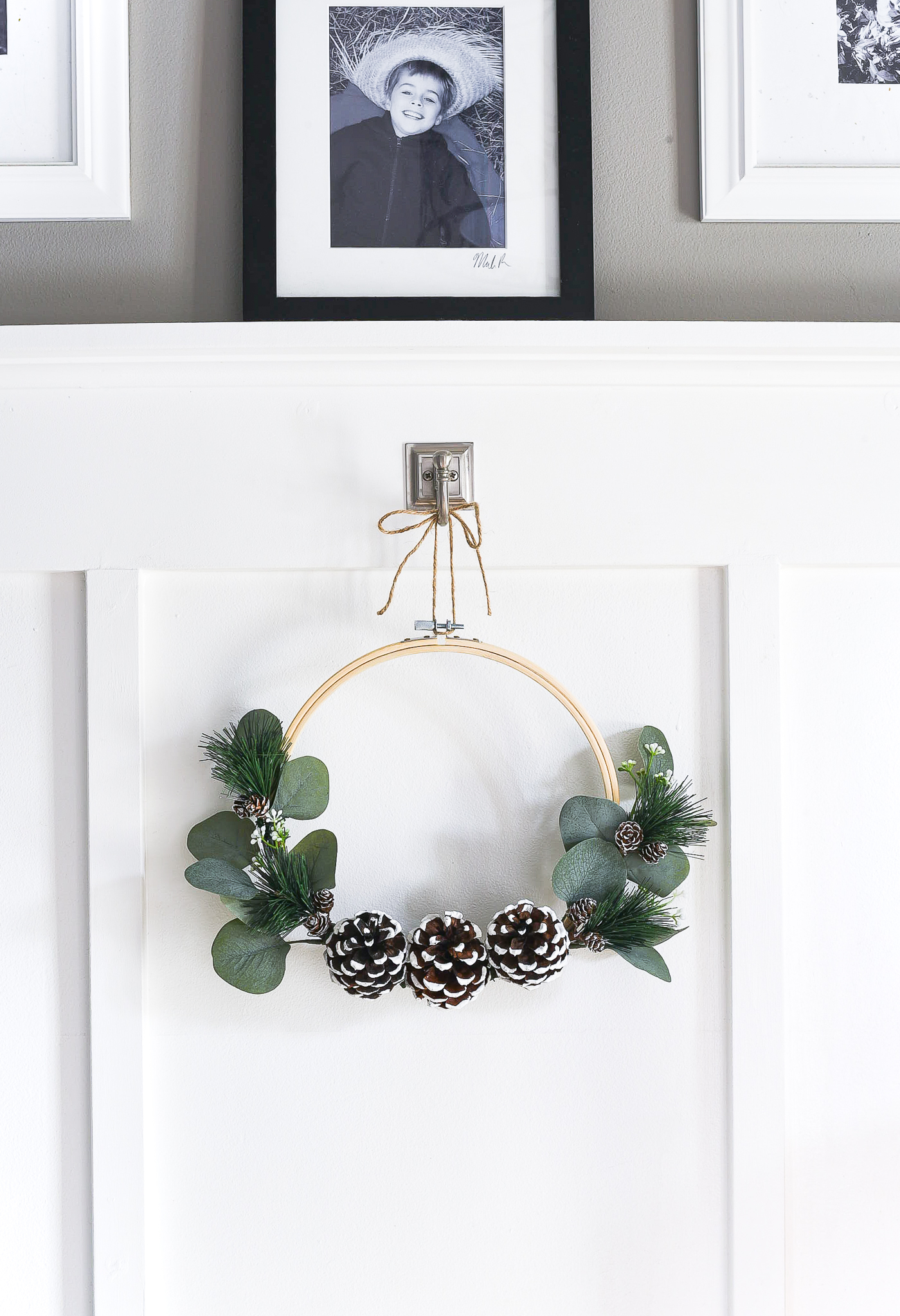 The other thing on my mind today is my parents.
Because, honestly, they've been on my mind daily since my father fell and his hospital stay and his rehab stay. Etc., etc.
But today the training wheels are off.
Today is the first day my parents are 100% on their own …
since that fall/hospital stay/rehab/etc.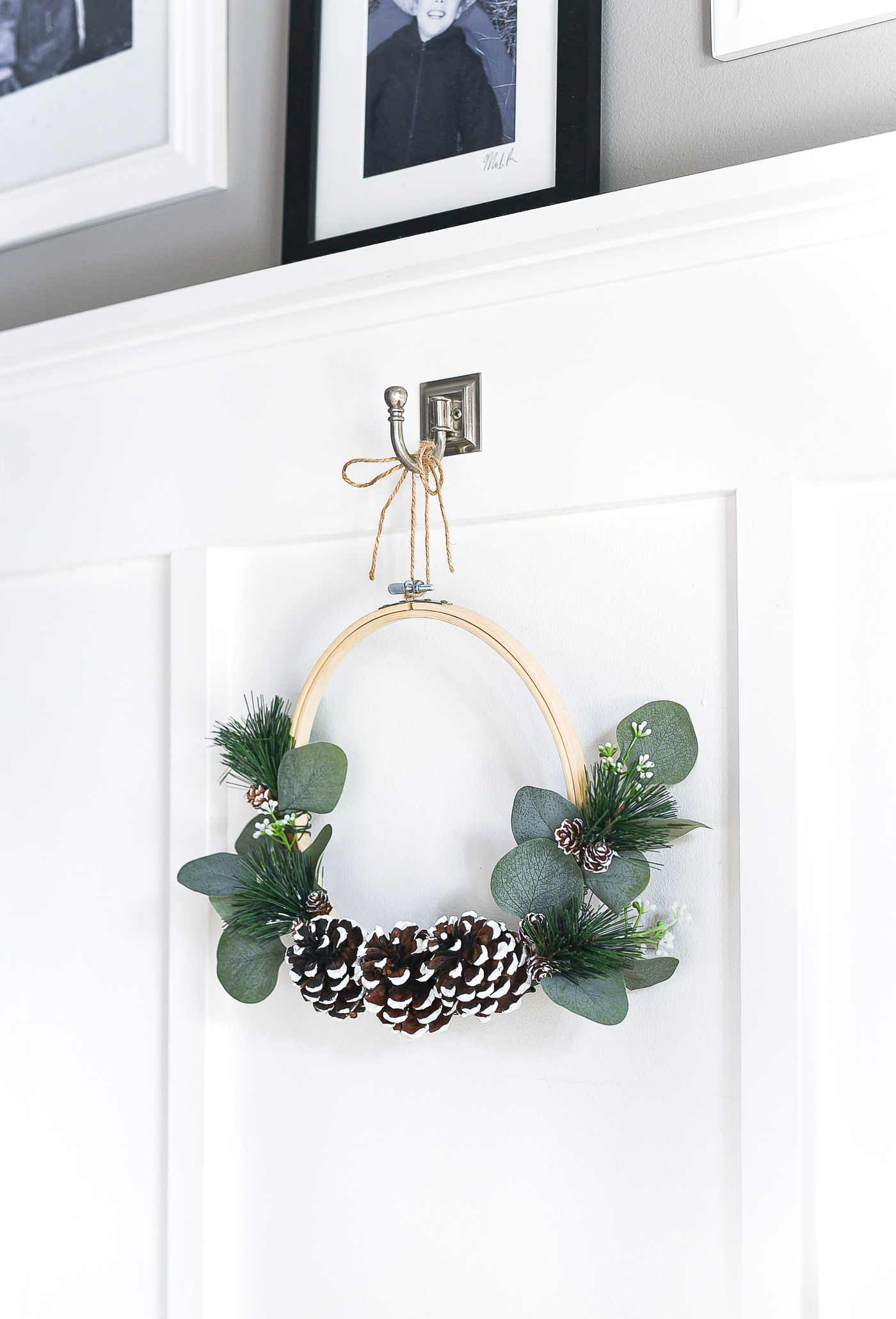 They are on their own in Florida. Their children (my brother and sister and I) all live hundreds of miles away.
So today — and the day after and the day after and on and on — I await the call from Life Alert (yes, we installed the "help I've fallen and can't get up" service in their home).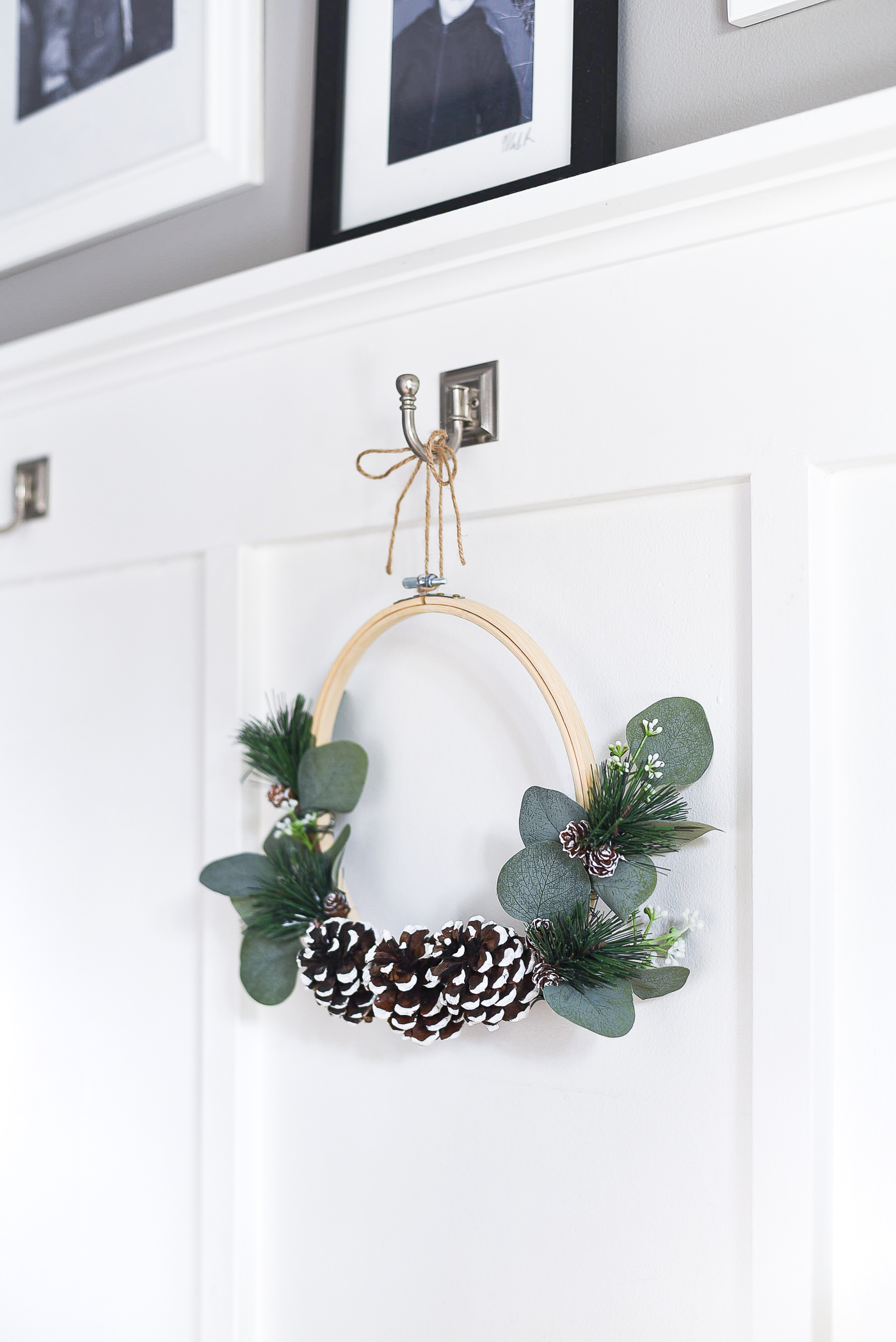 It's not even an "if" the call comes. But more of a "when."
With the big question being: What happens next?
Was it simply an assist from a fall?
Will there be a hospital stay?
A rehab stint?
So many unknowns.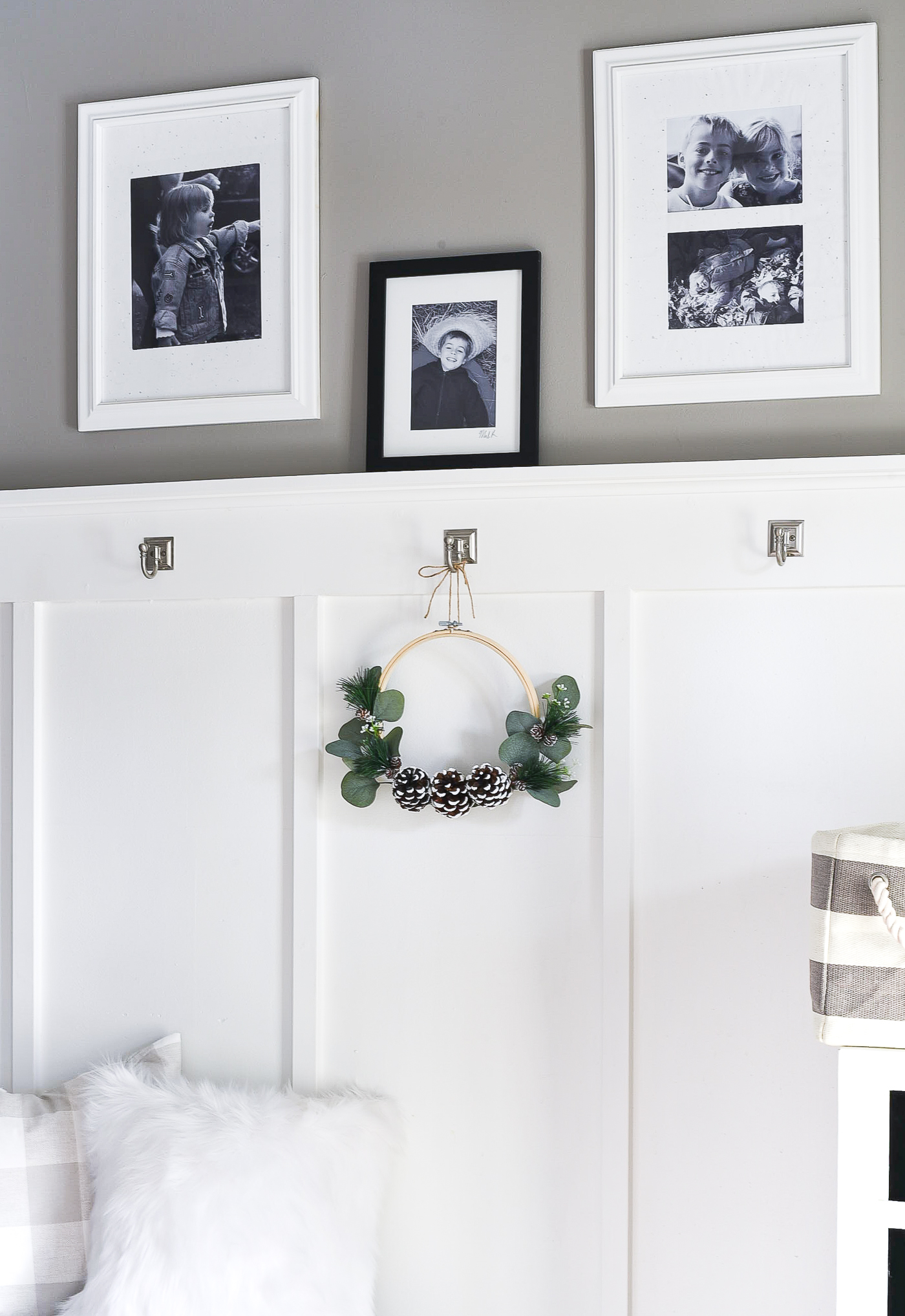 So in the meanwhile — while I await the inevitable call — I distract myself with embroidery hoop wreaths.
How To Make Embroidery Hoop Winter Wreath
Materials*
Embroidery Hoop
Wire Cutters
Floral Wire
Floral Tape
*includes some affiliate links.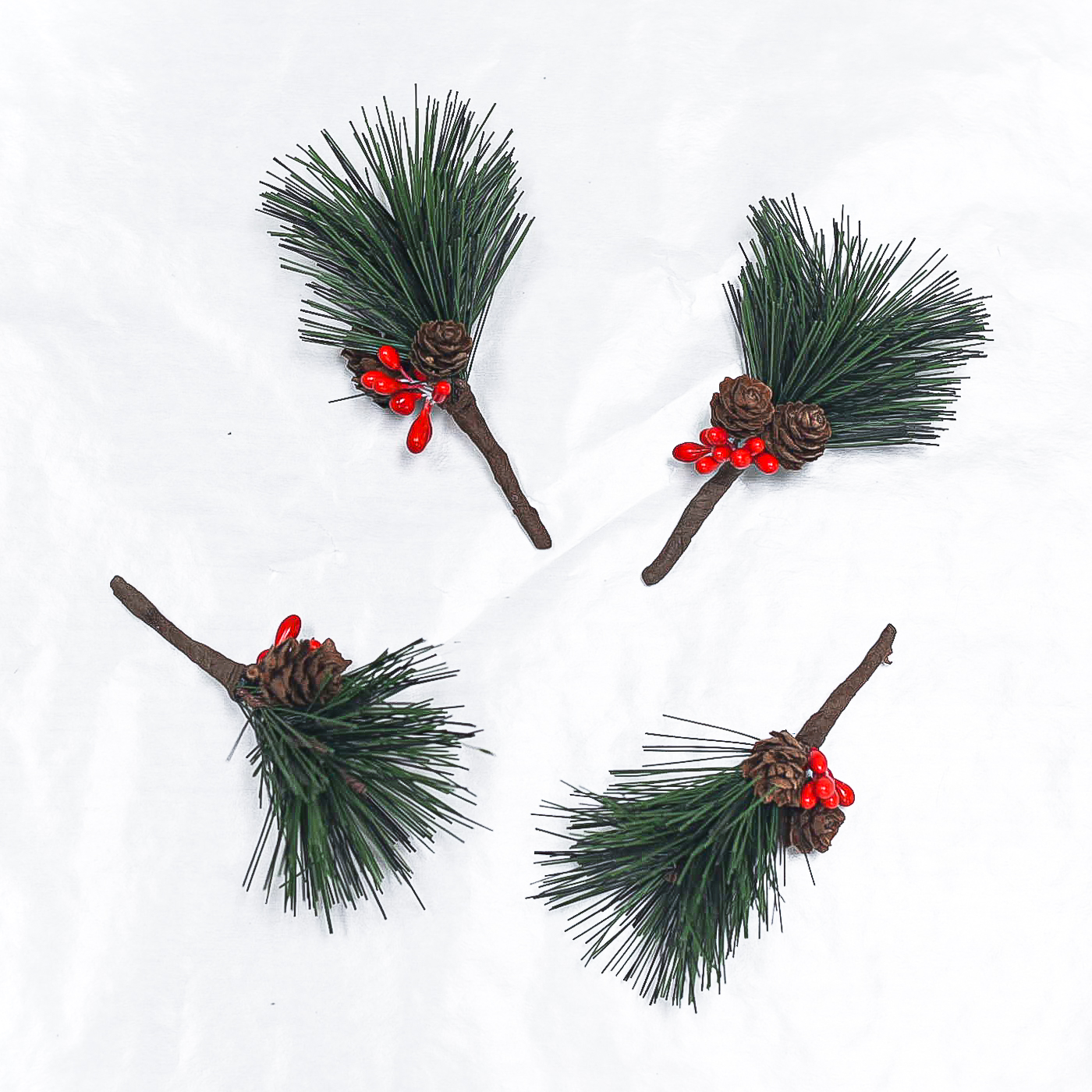 Start with faux evergreen sprigs.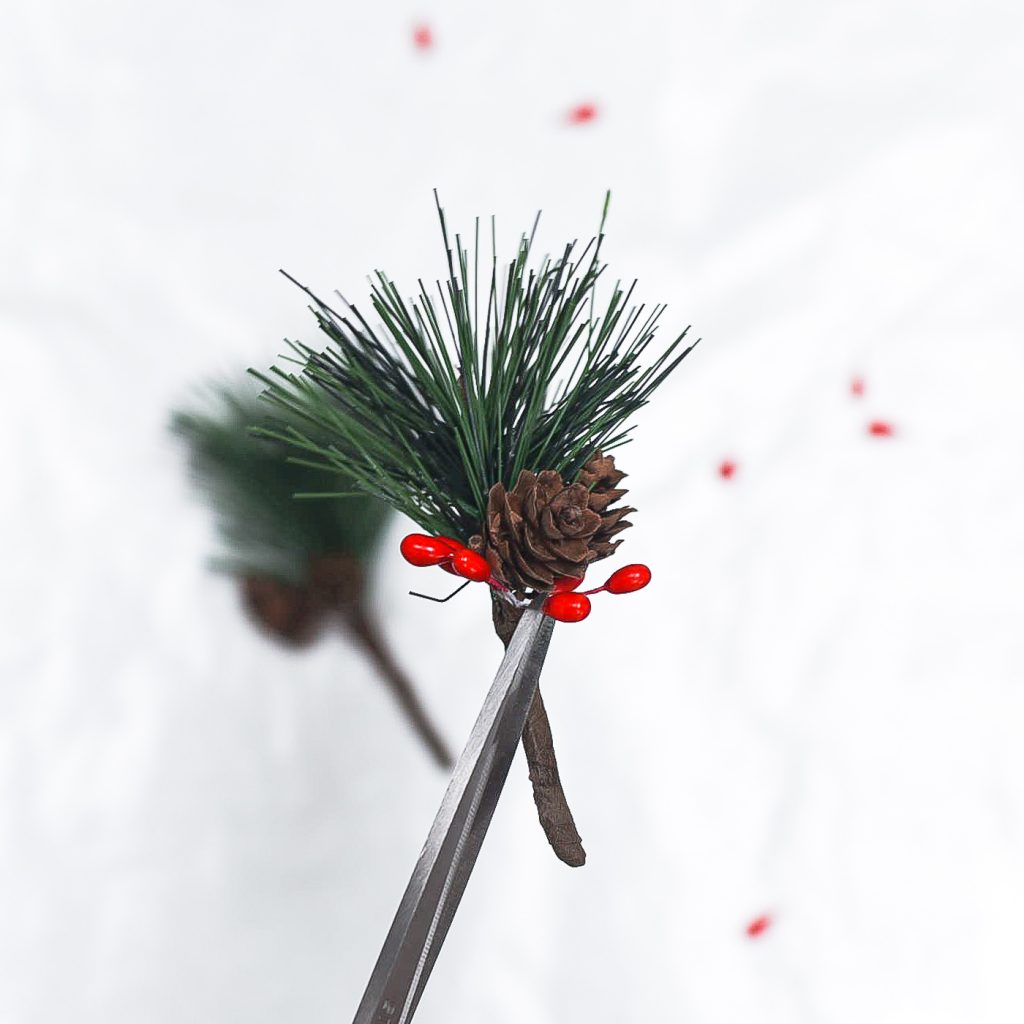 Remove the festive red beads. This is a winter wreath. Not a Christmas wreath.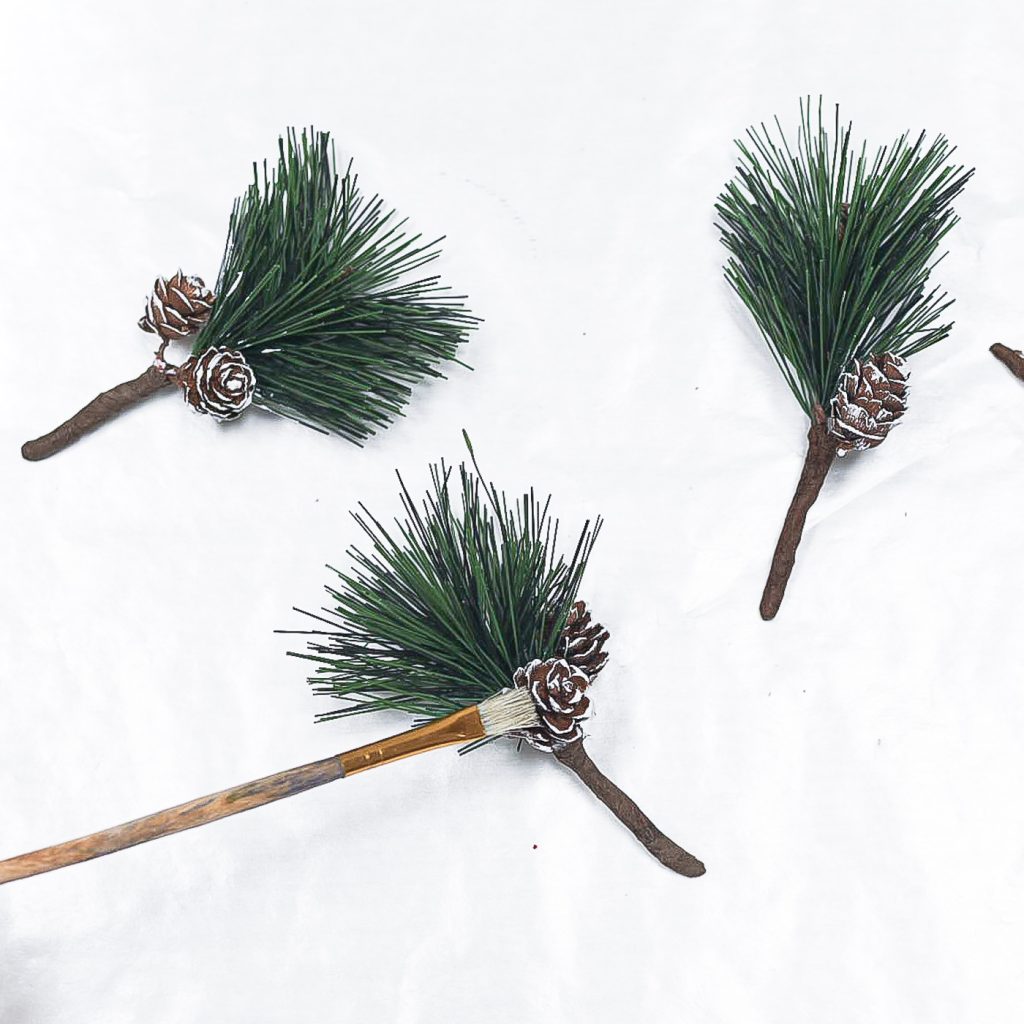 Give those little faux pine cones a splash of white paint. To make them look snowy. For winter.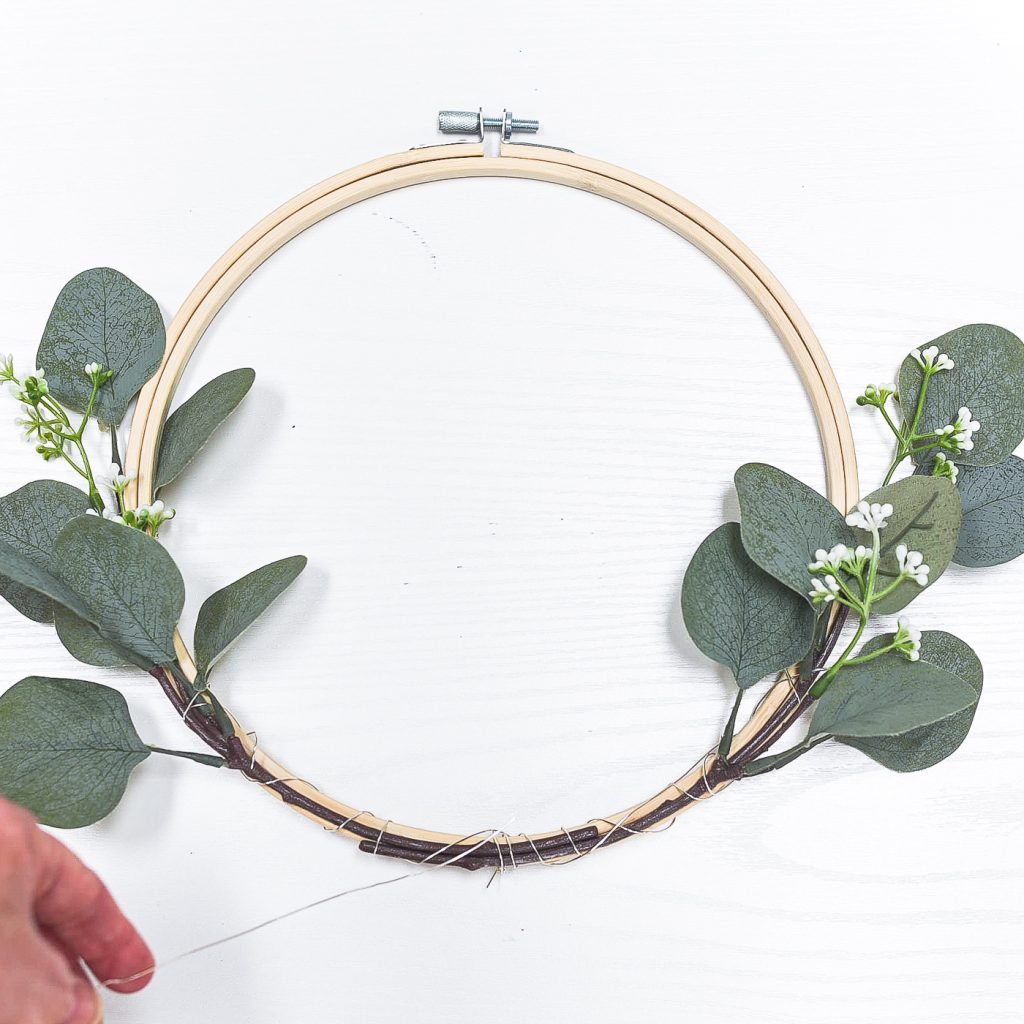 Use thin wire to attach faux eucalyptus to hoop.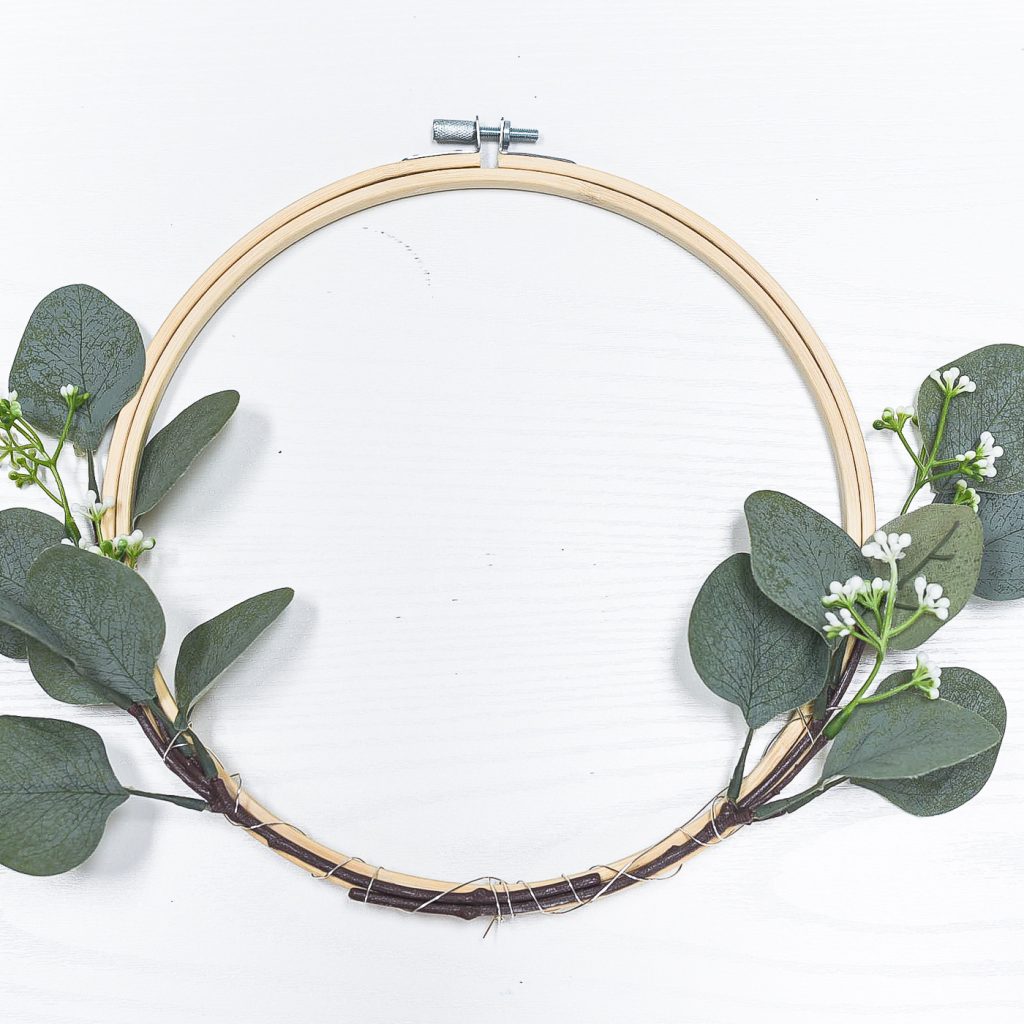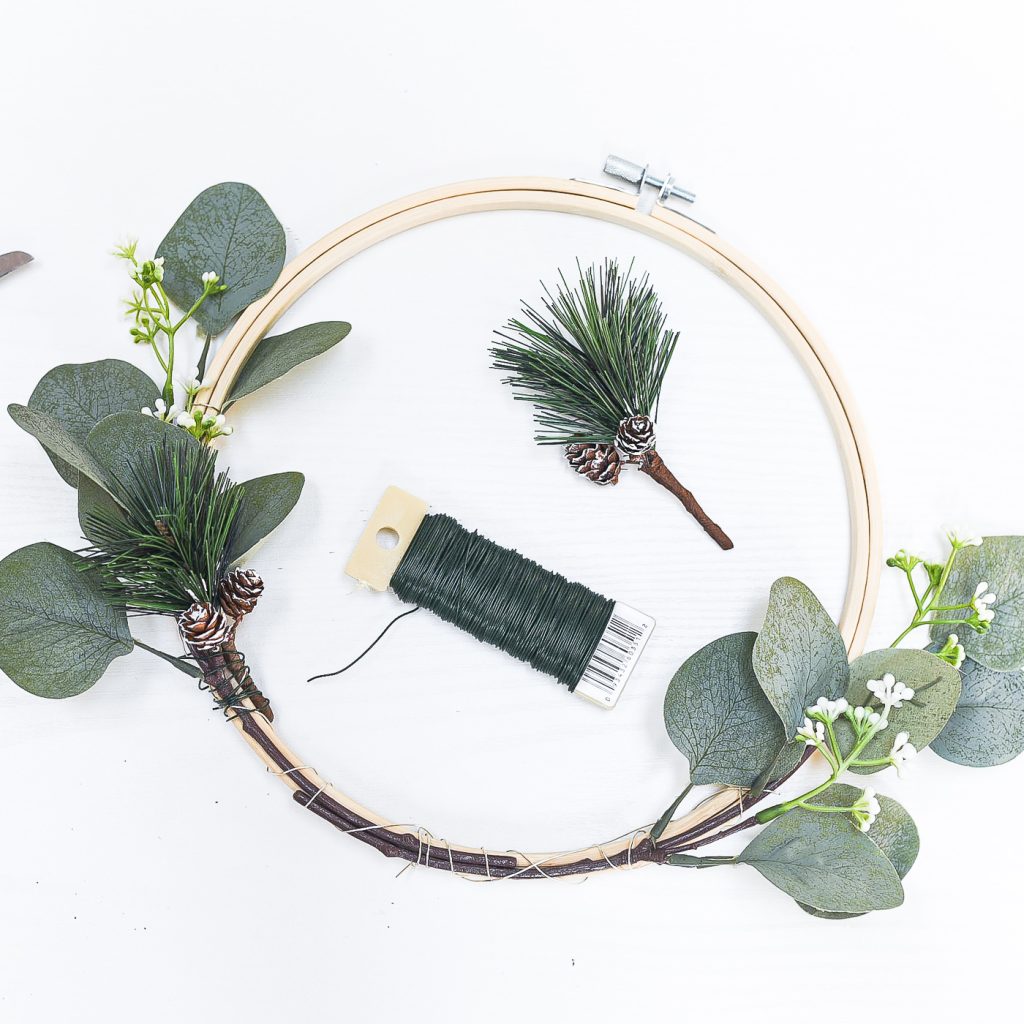 Remember that you have green floral wire and use that to attach the faux evergreen sprigs.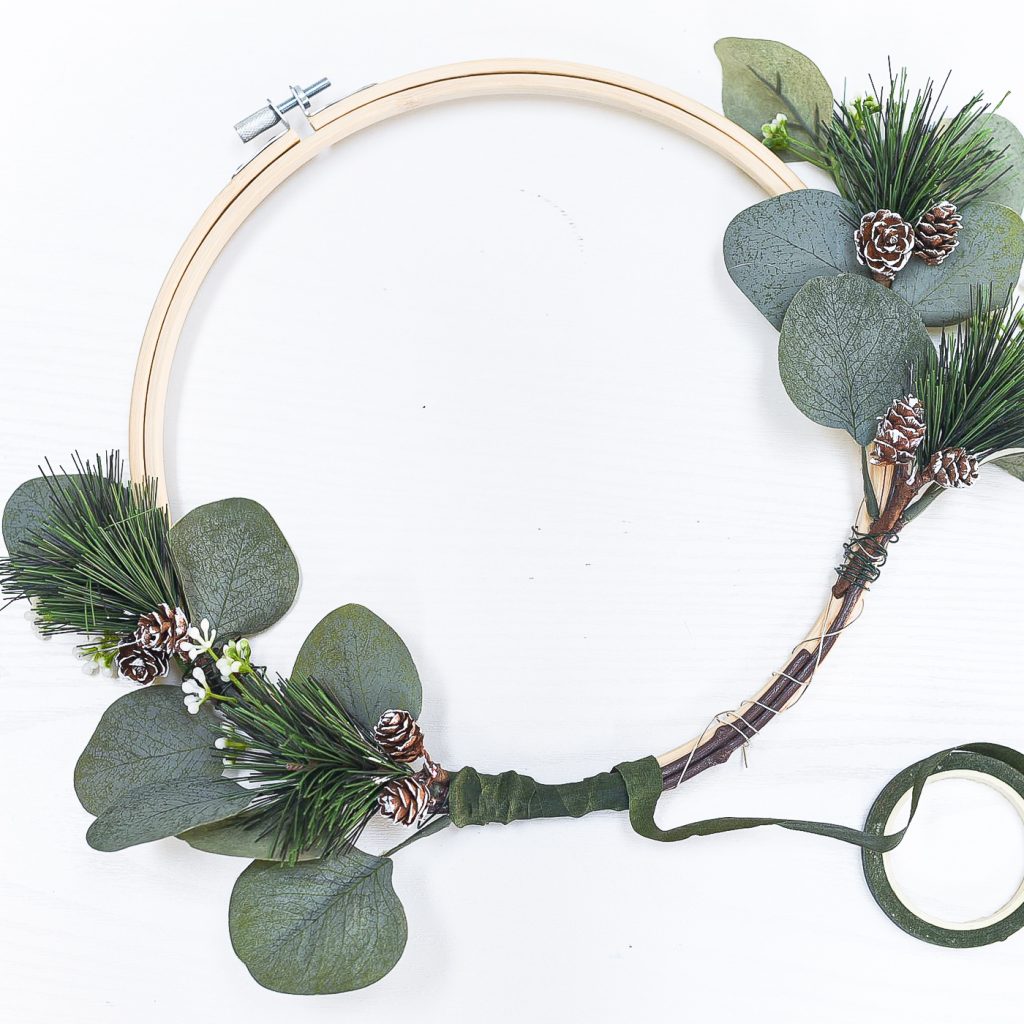 Cover all that wire with green floral tape.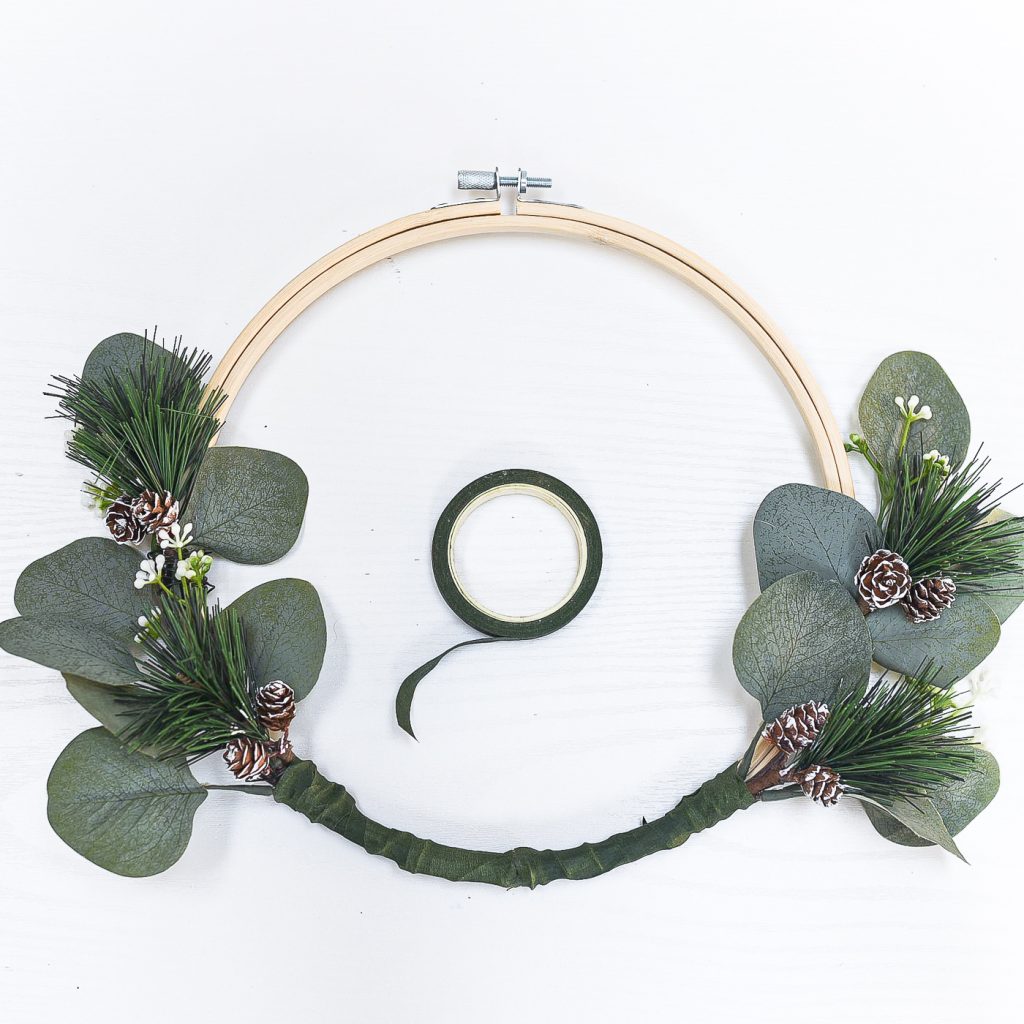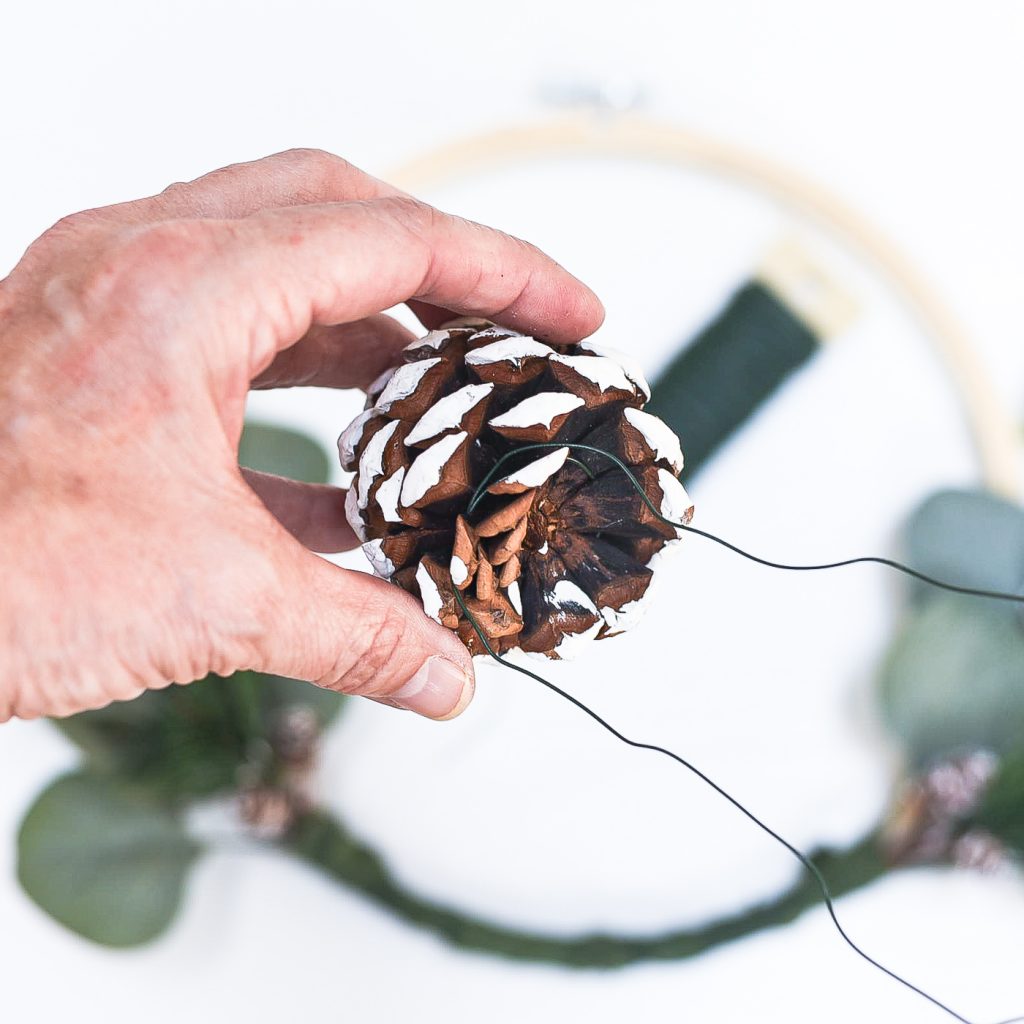 Wrap floral wire around end of painted pine cone.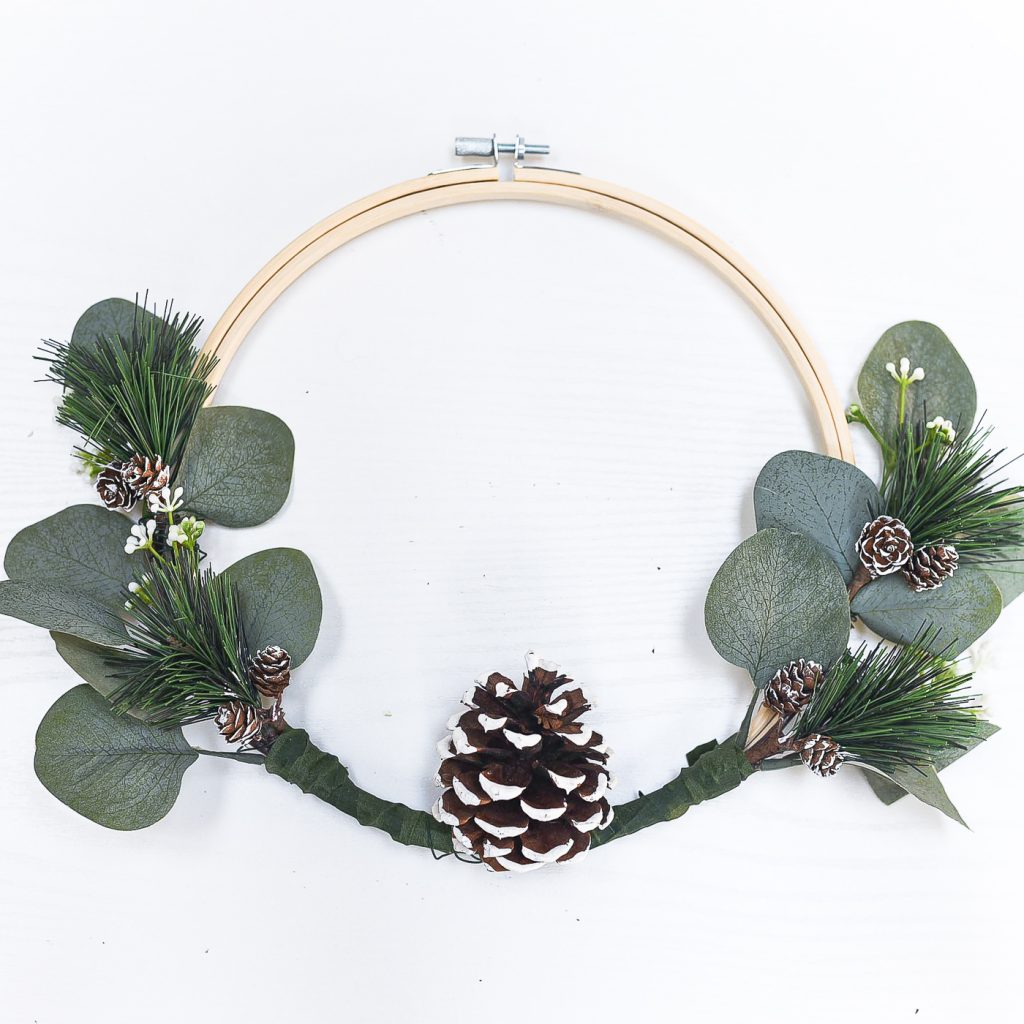 Attach to wreath.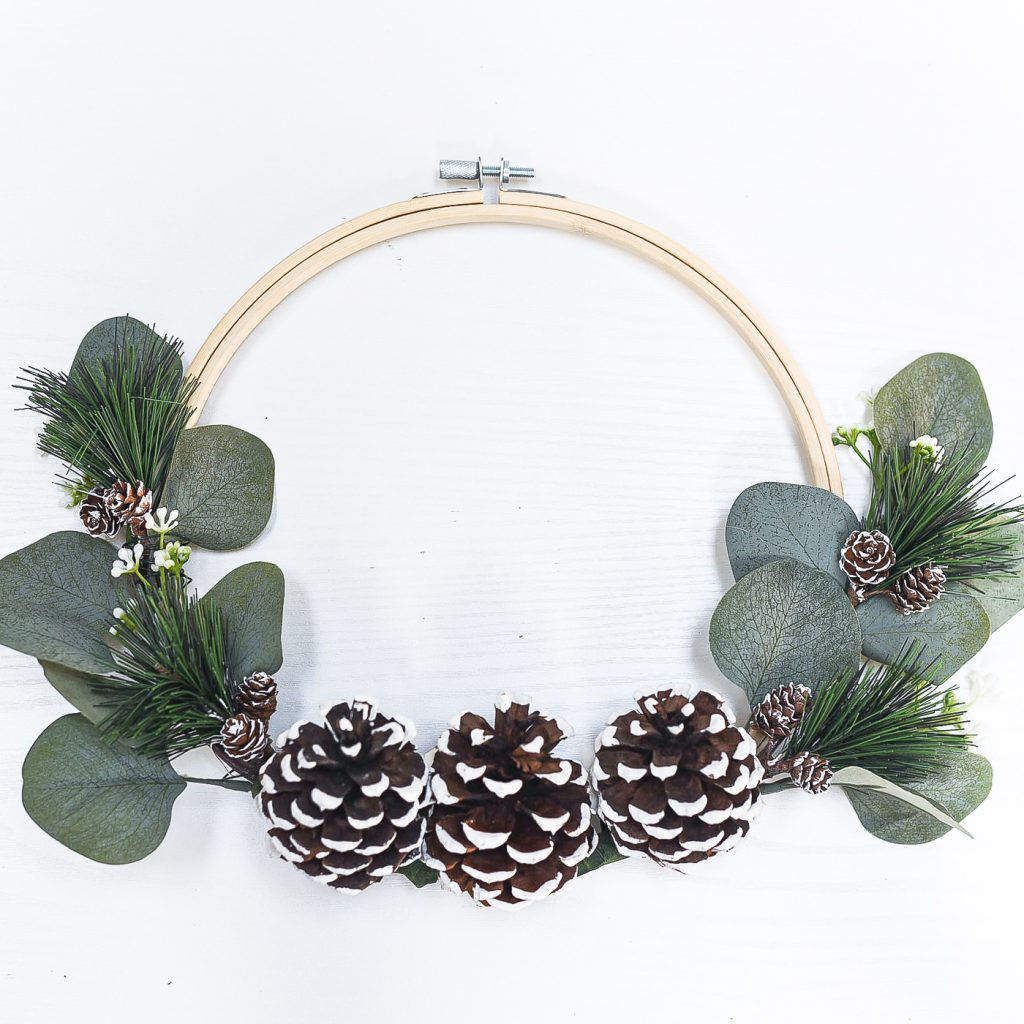 Add two more painted pine cones.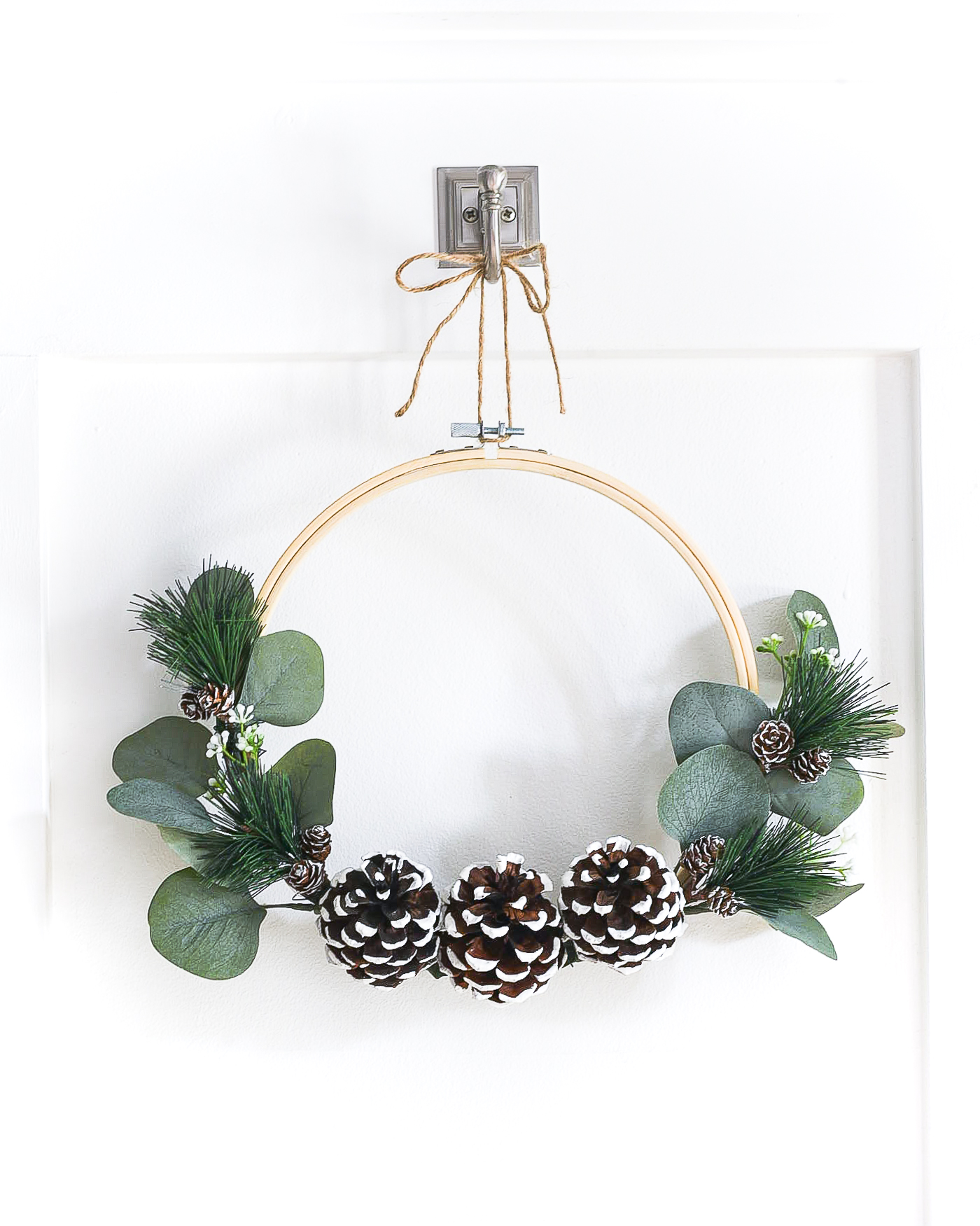 Finish with a jute bow. And hang.
And while I wait on that inevitable Life Alert call, I'll be plotting out what my spring embroidery hoop wreath will look like …
😉
Pin It!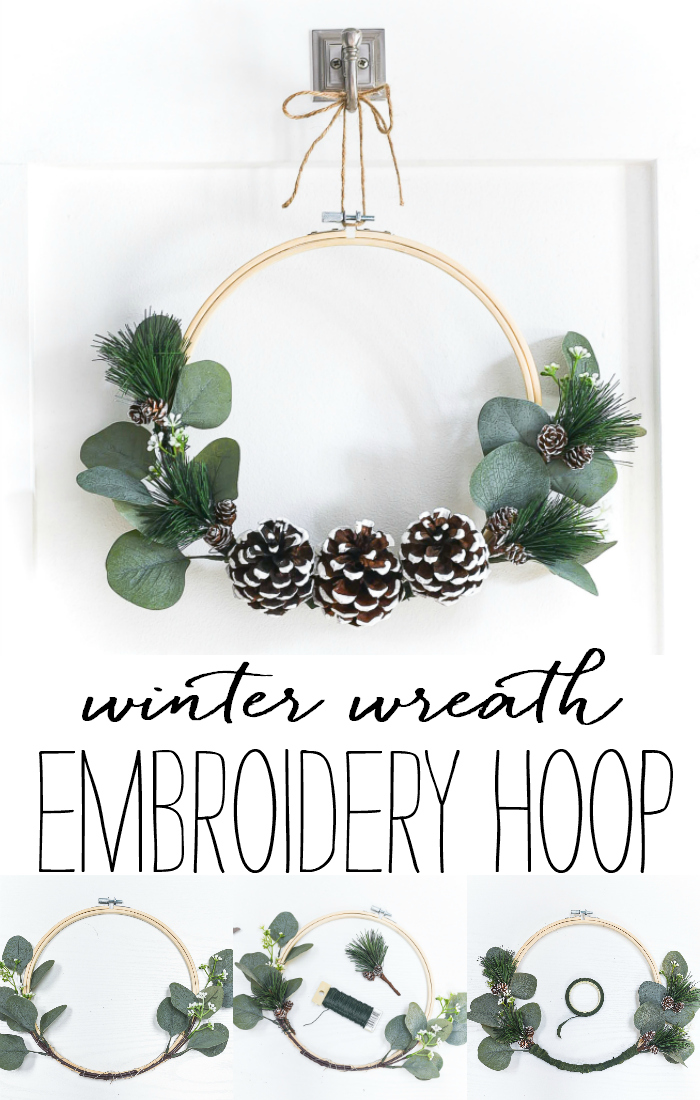 You Might Also Like: