This post brought to you by Groupon Gift Shop. The content and opinions expressed below are that of It All Started With Paint.
Blogging has been a lifeline for me …
No one really talks about his, but being a stay-at-home mom can be a very lonely job. Especially when my stay-at-home mom friends live four states away.
Often times at the park, I looked longingly at moms who arrived en masse in friend groups. Pushing their double-wides and sharing snacks among their brood of kids. All while I hung out solo with my kids. Pushing them on swings or building castles in the sand box.
The loneliness only grows as they age. Suddenly, a good chunk of the day is spent alone as they're off at school. And after school activities. For hours on end it's just me and the dog.
That is, until I discovered this brand new (to me) world of home and diy blogs. And I jumped in. At first it was just a creative outlet.  I was empowered. Invigorated.
It felt like I had woken up from a very long nap …
And then I discovered blogging was a true community, made up of like-minded women (and men). Comments on blogs led to online friendships and Facebook support groups. Blogging conferences keep popping up left and right. Locally-based bloggers are arranging blogger meet-ups. Bonds that started with our mutual interest in creating and crafting have solidified into true and lasting friendships …
like my true and lasting friendship with Kim at Serendipity Refined.
I am so thankful – so blessed — to have found her! Not only is she amazingly talented, but she's hysterically funny. We can spend hours just chatting. Okay, it's more like verbal sparring. But I knew the moment I met her we were kindred spirits.
The good news is that Kim lives right here in Illinois. Just about and hour away.
The bad news is that we can't seem to figure out how to get together more often than we do. Sure, we talk a big game. But the follow through is where we falter …
So when Groupon generously offered me Groupon bucks to create fun, customized, and unique experiential gifts for my family and friends, I knew one must go to Kim. And I knew that it would be a gift for two that we can experience together …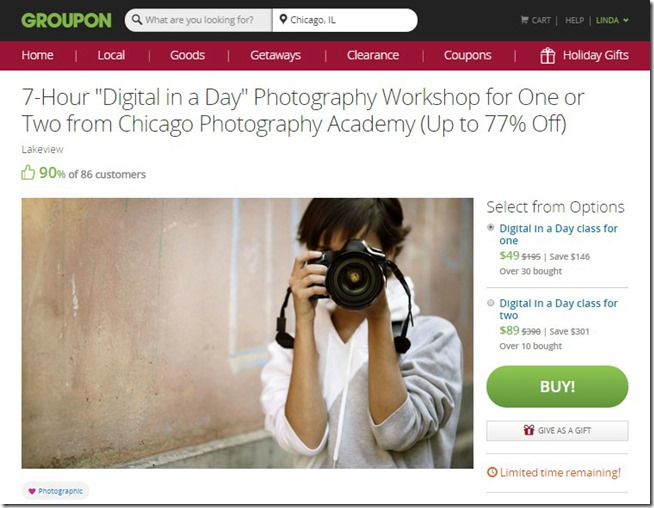 We bloggers are always looking to improve our photography skills, so this full-day skills class is a perfect fit for Kim. Plus, there's the added bonus of spending the whole day with me.

Though, I fear they may have to separate us for talking (and laughing) too much in class!
I also special ordered a gift to wrap up with Kim's Groupon photography class coupon …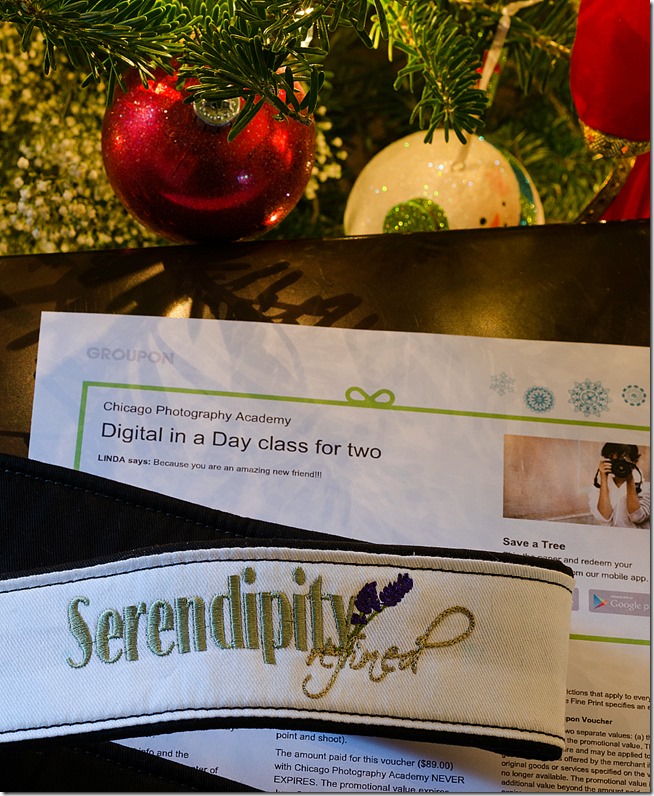 an embroidered camera strap featuring Kim's blog header.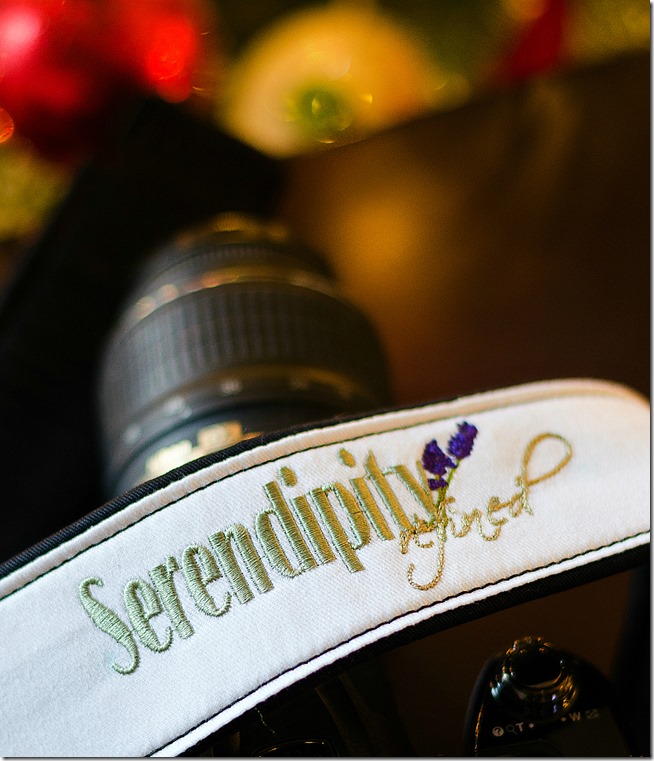 So clever, right?
And yes, I am patting myself on the back for this one!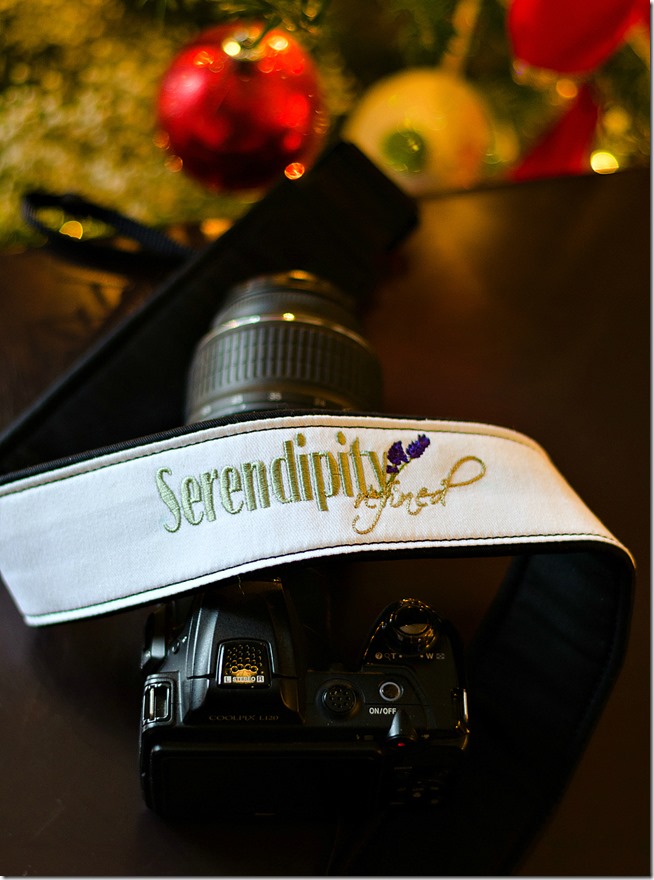 I ordered this camera strap from an online shop called Jodie's Camera Straps. Jodie was a pleasure to work with. She responded right away (even though I emailed on Thanksgiving Day) and turned this around quickly and for a great price.
I hope my blogger BFF Kim loves it as much as I do!
Hey, maybe I should order one with my blog logo too so Kim and I can show up at our Groupon coupon photography class — en masse — with our matching customized camera straps!