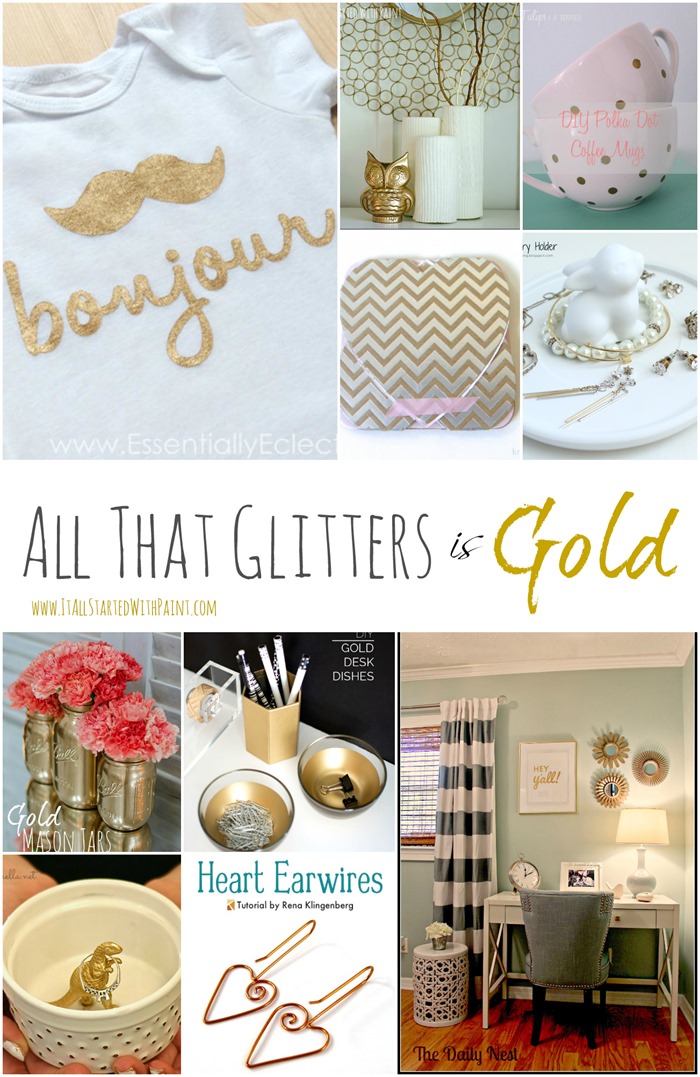 It was just a few years ago that I was on a mission to eradicate all things gold from my decor. Replacing gold hardware and gold doorknobs. Painting over brassy gold sconces  and picture frames and accessories …
silver spray paint was my constant companion.
But now? Well, it looks like all things old are new again when it comes to gold decor. Only this time around we're going to do it right …
Right?
And I'm not the only one going for the gold. Just take a look at some of these inspirational gold projects that have been linking up to the Super Saturday Link Party over the past few months: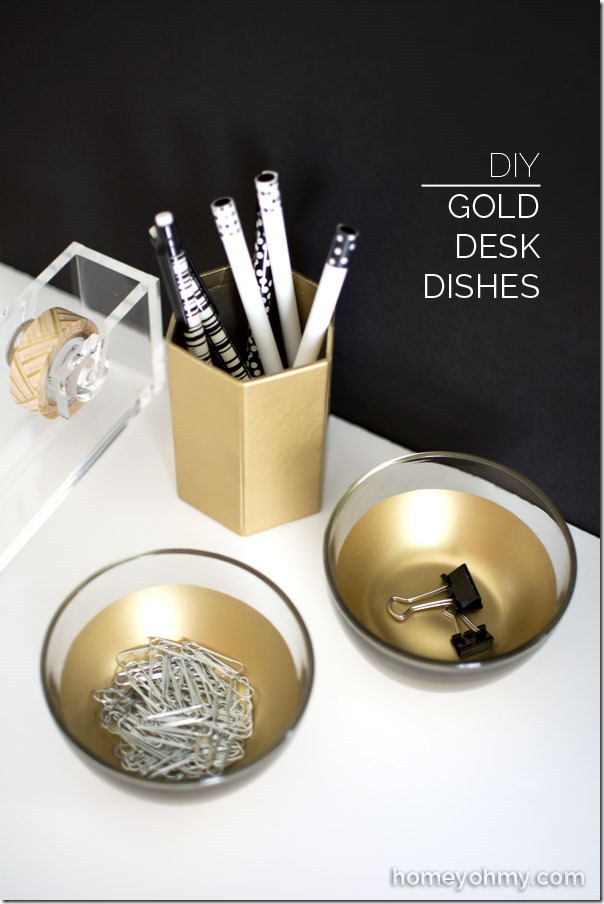 Gold Desk Accessories from Homey Oh My!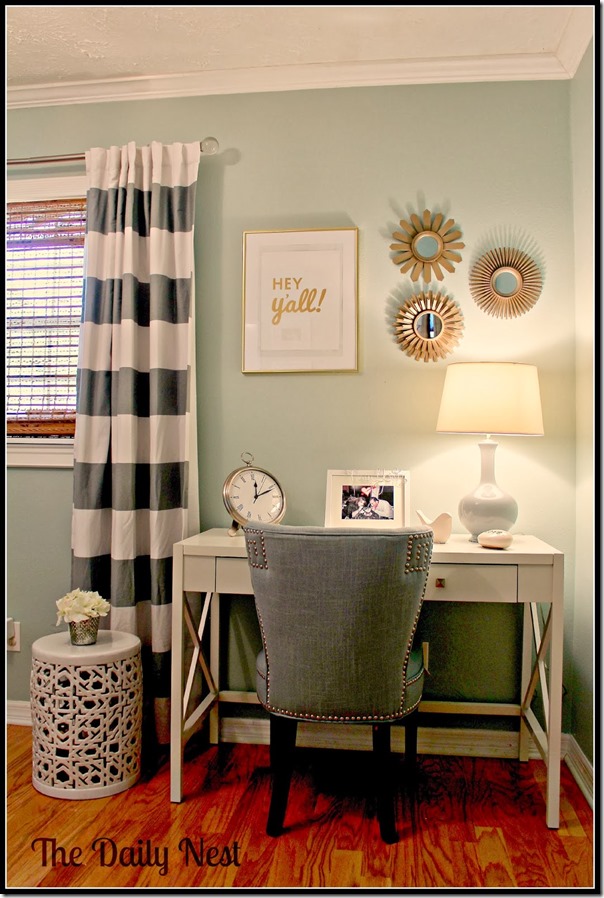 Decorating With Gold Accessories from The Daily Nest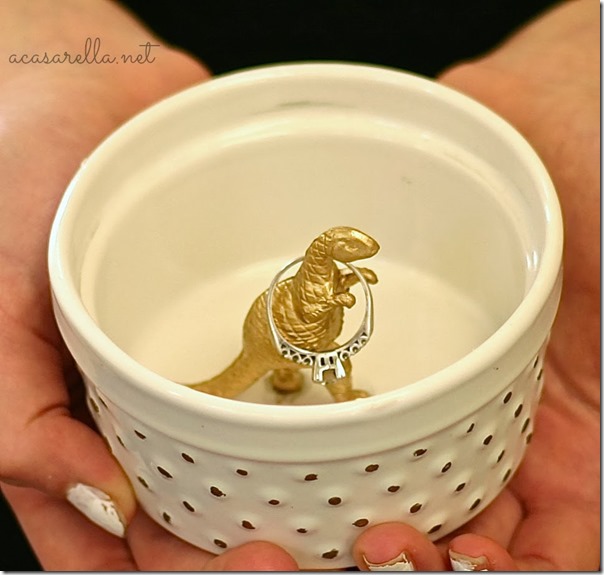 Gold Dinosaur Ring Dish from a casarella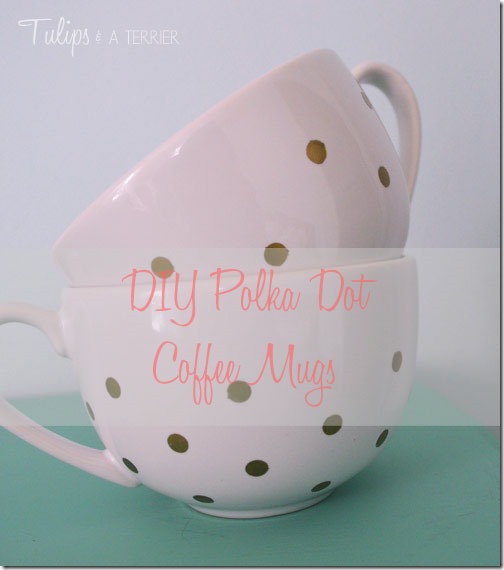 Gold Polka Dot Coffee Mugs from Tulips & A Terrier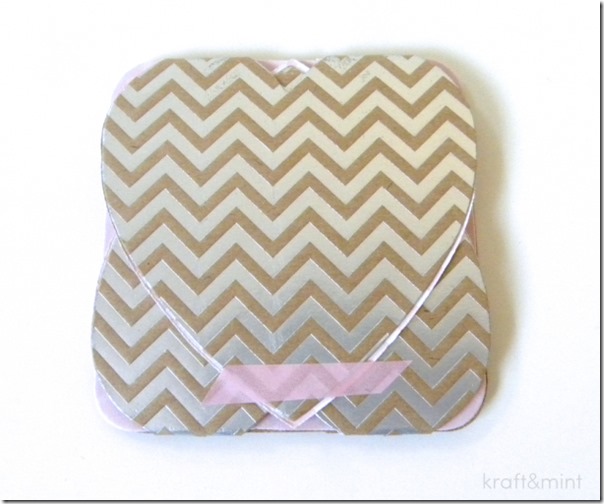 Gold Chevron Stripe Card Holders from Kraft & Mint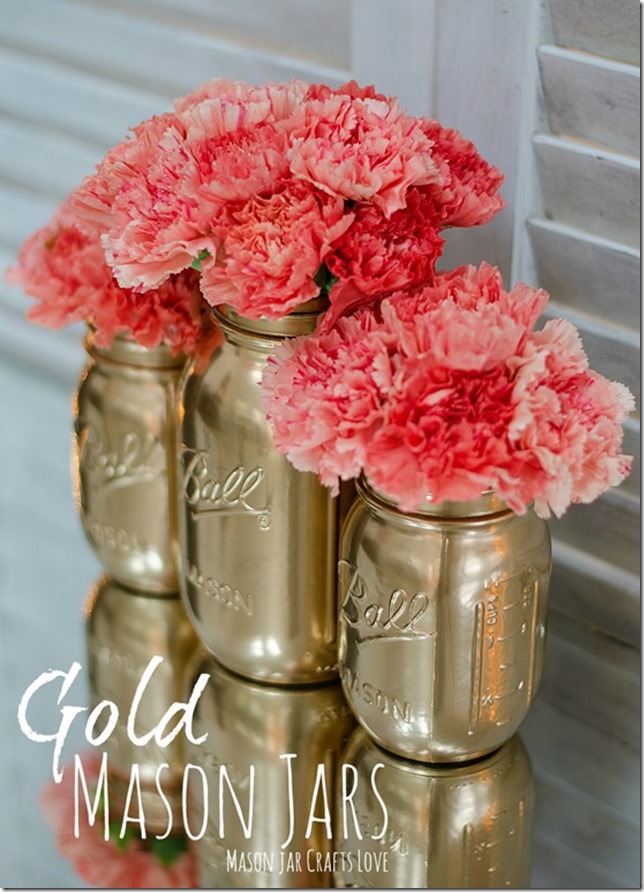 Metallic Gold Mason Jars from Mason Jar Crafts Love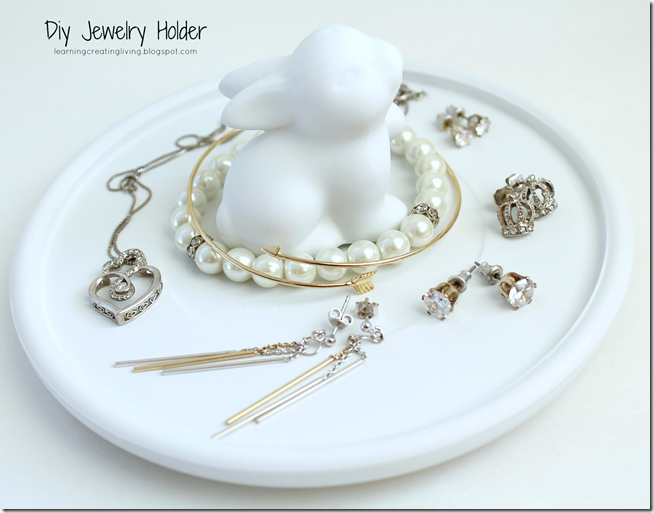 DIY Jewelry Holder from Learning, Creating, Living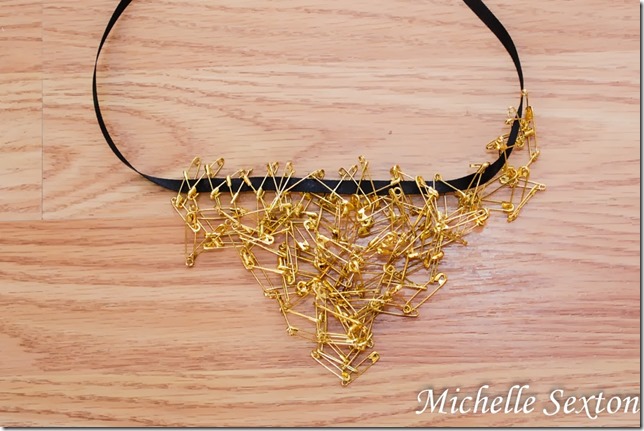 Gold Safety Pin Bib Necklace from So This Is My Life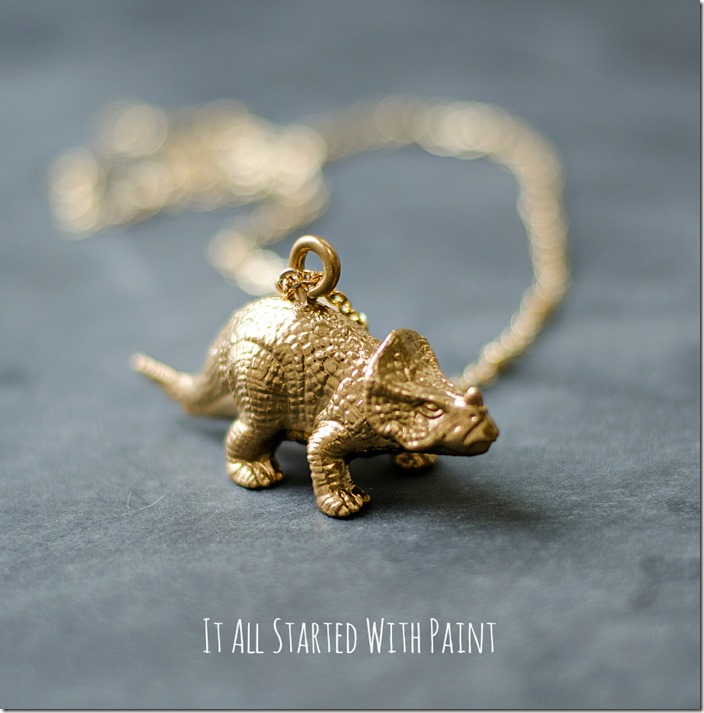 Gold Dinosaur Necklace made by me! (via guest post at Made From Pinterest)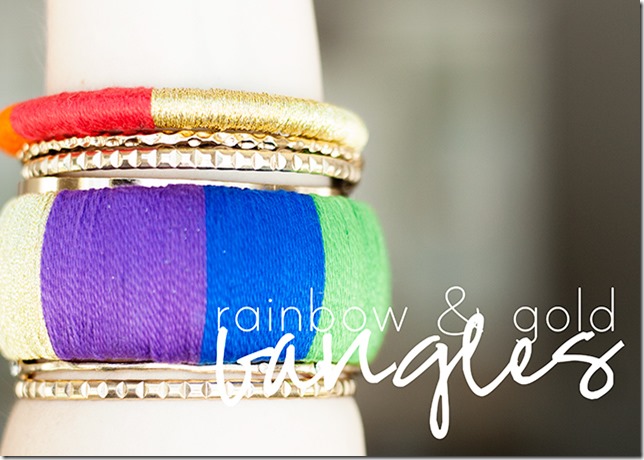 Rainbow and Gold Bracelet from Circus Berry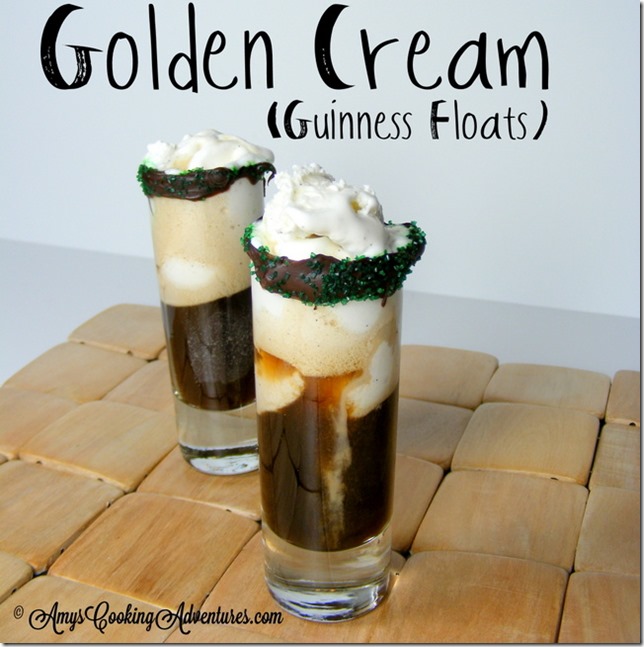 Golden Cream Guinness Floats from Amy's Cooking Adventures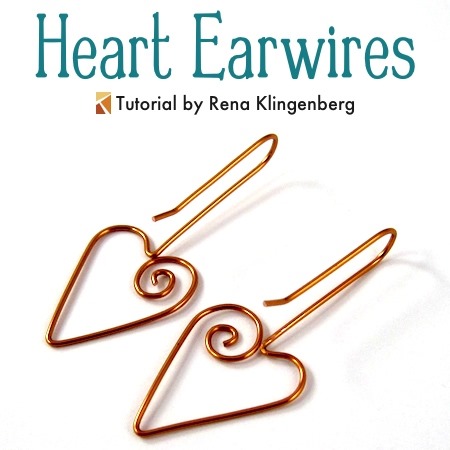 Gold Heart Earwires from Jewelry Making Journal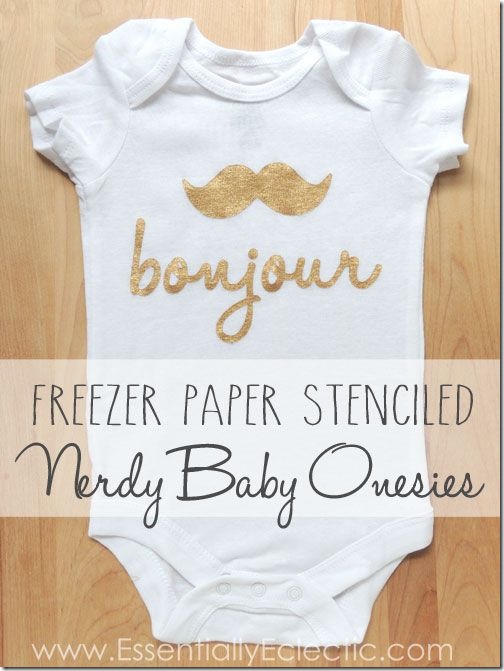 Gold Painted Onesies from Essentially Eclectic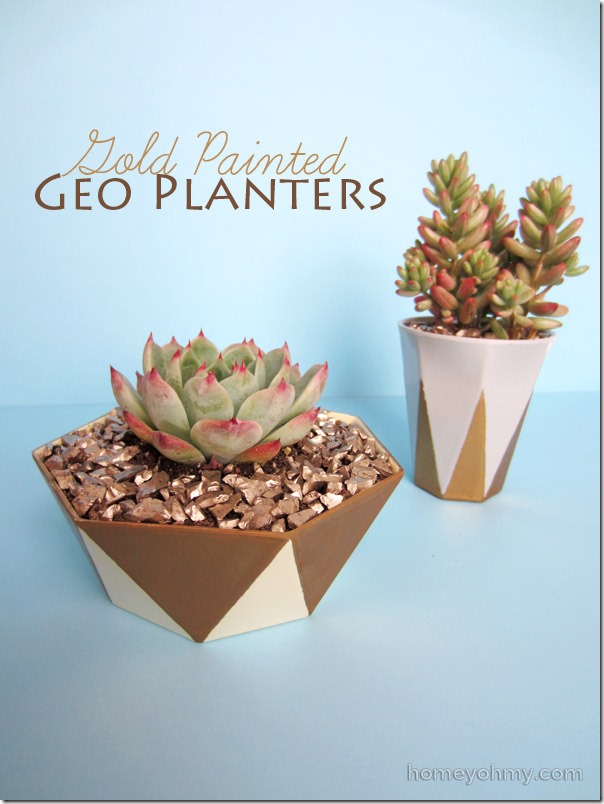 Gold Painted Geo Planters from Homey Oh My!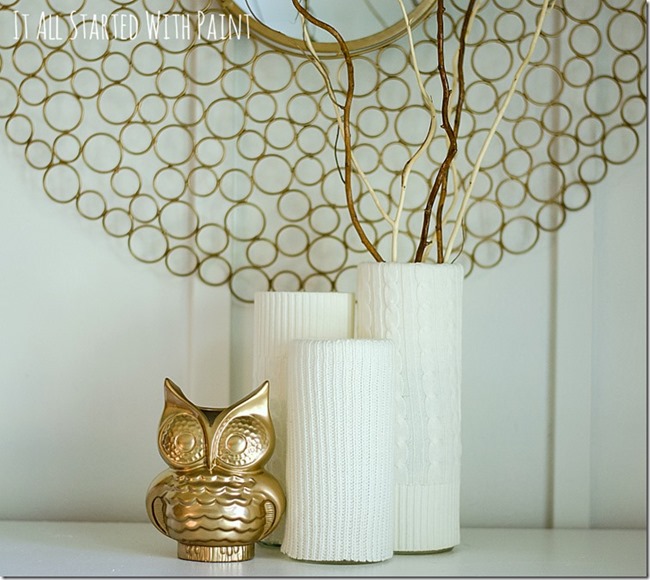 Gold Fantel Mantel Décor from It All Started With Paint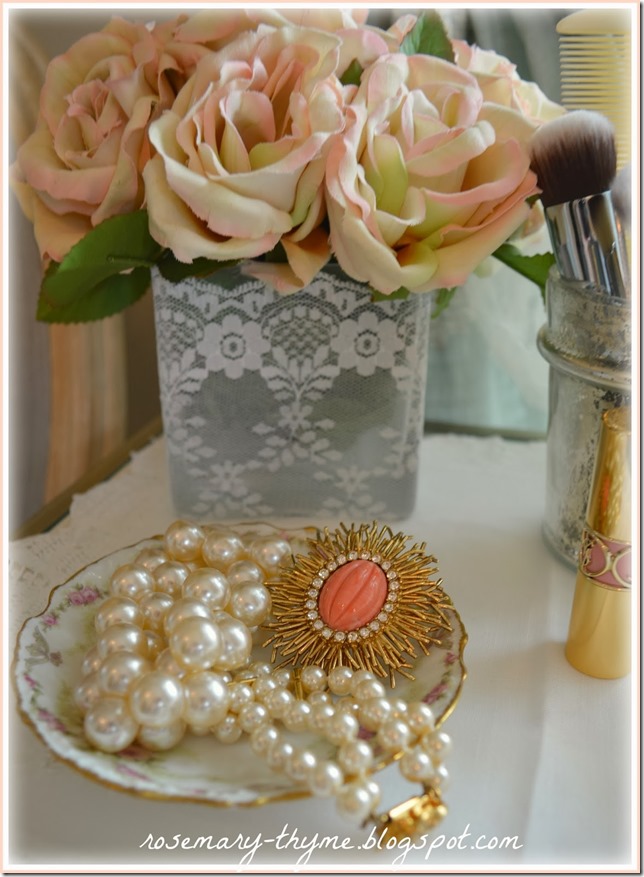 Charming Gold Vignette from Rosemary & Thyme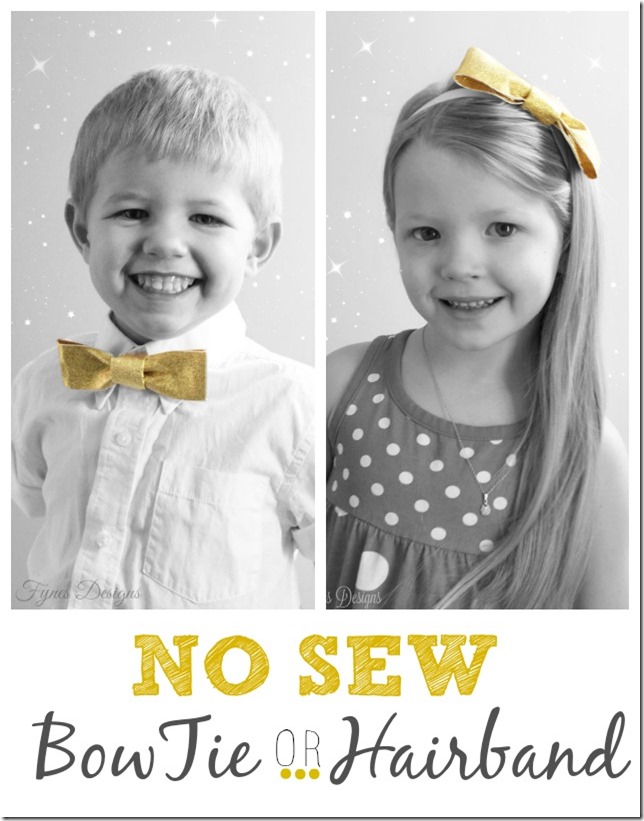 Gold No Sew Bow Tie Tutorial from Tynes Designs