Gray Painted Bathroom Vanity – Sherwin Williams Repose Gray.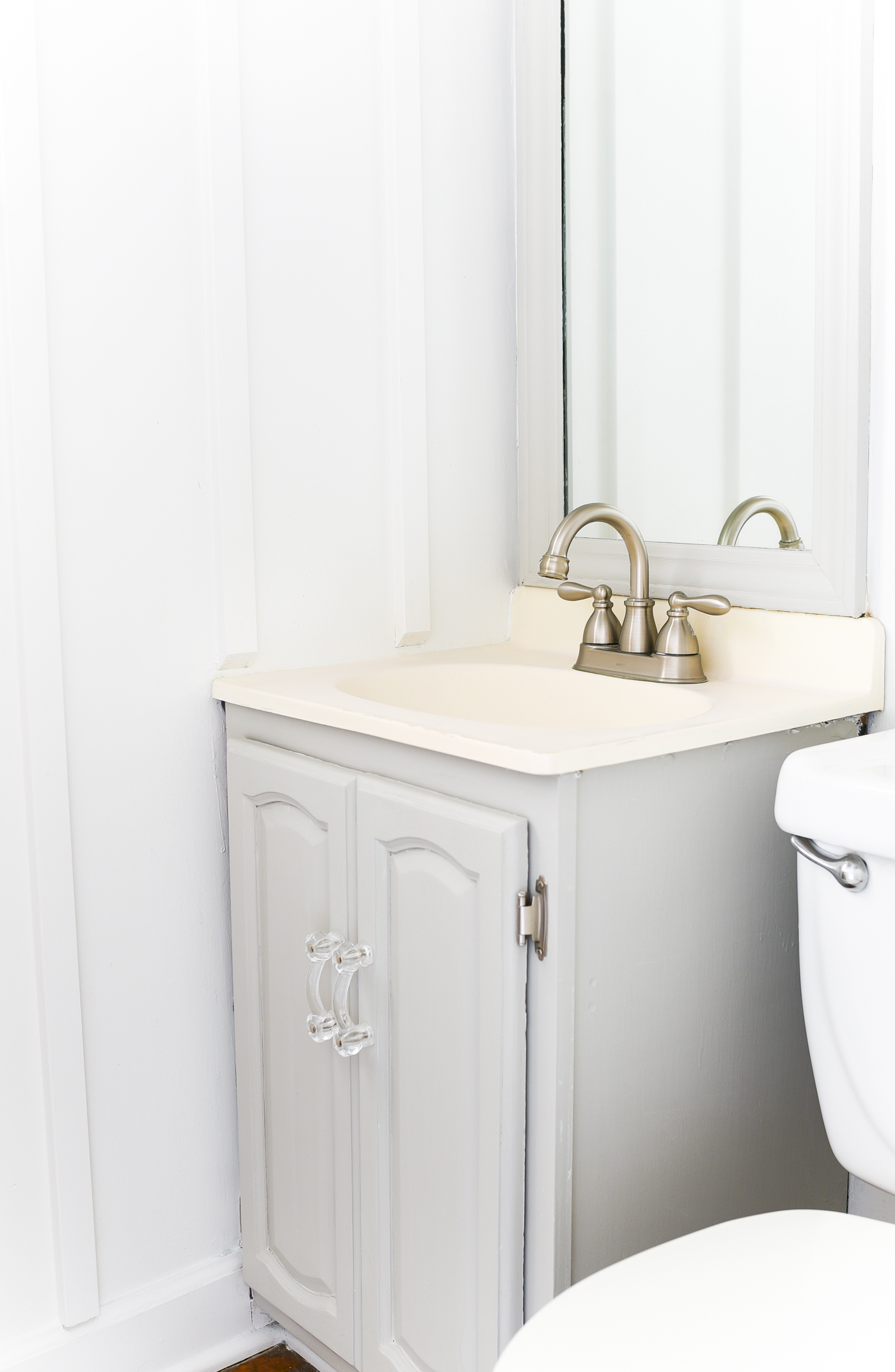 You know that old saying about life handing you lemons and making lemonade?
Welcome to my lemonade.
My powder room is a lemon. It's needs an apple or an orange or a lime or whatever the fruit equivalent is for a total gut job and rebuild.
But I'm living on a canned fruit budget. 😉
So my only recourse is lemonade making.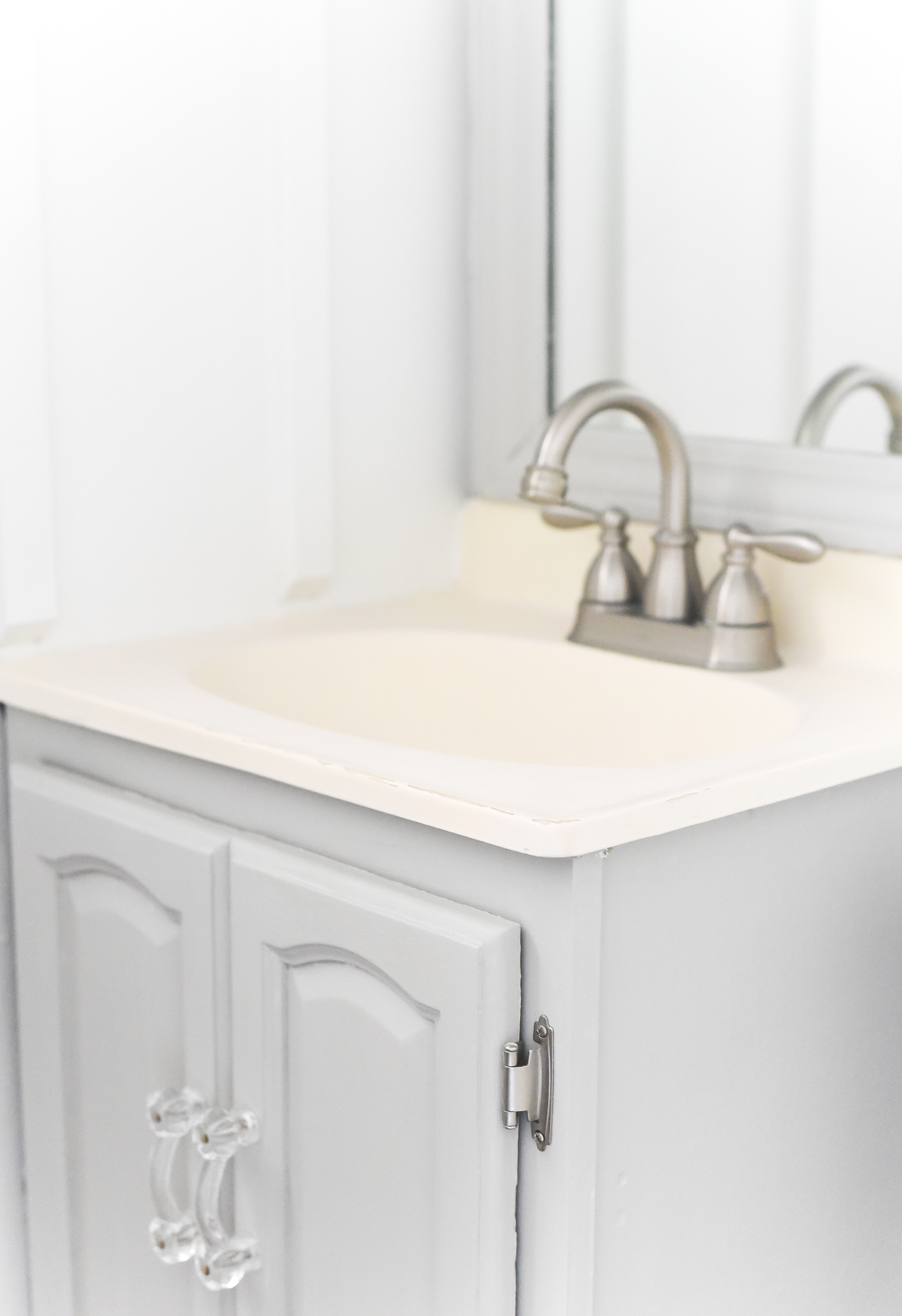 Now, the thing is about making lemonade is … I've never made it from scratch. No juicing of lemons and adding of water and sugar for the perfect balance of tart to sweet. No sprigs of mint to top it all off.
I'm all about easy lemonade making with instant powder mix and water. The closest I've gotten to using a fresh lemon is as a garnish.
So when it came to making lemonade out of my old powder room vanity, I took the easy instant mix way. Down and dirty without a juicer or fresh lemon in sight.
🙂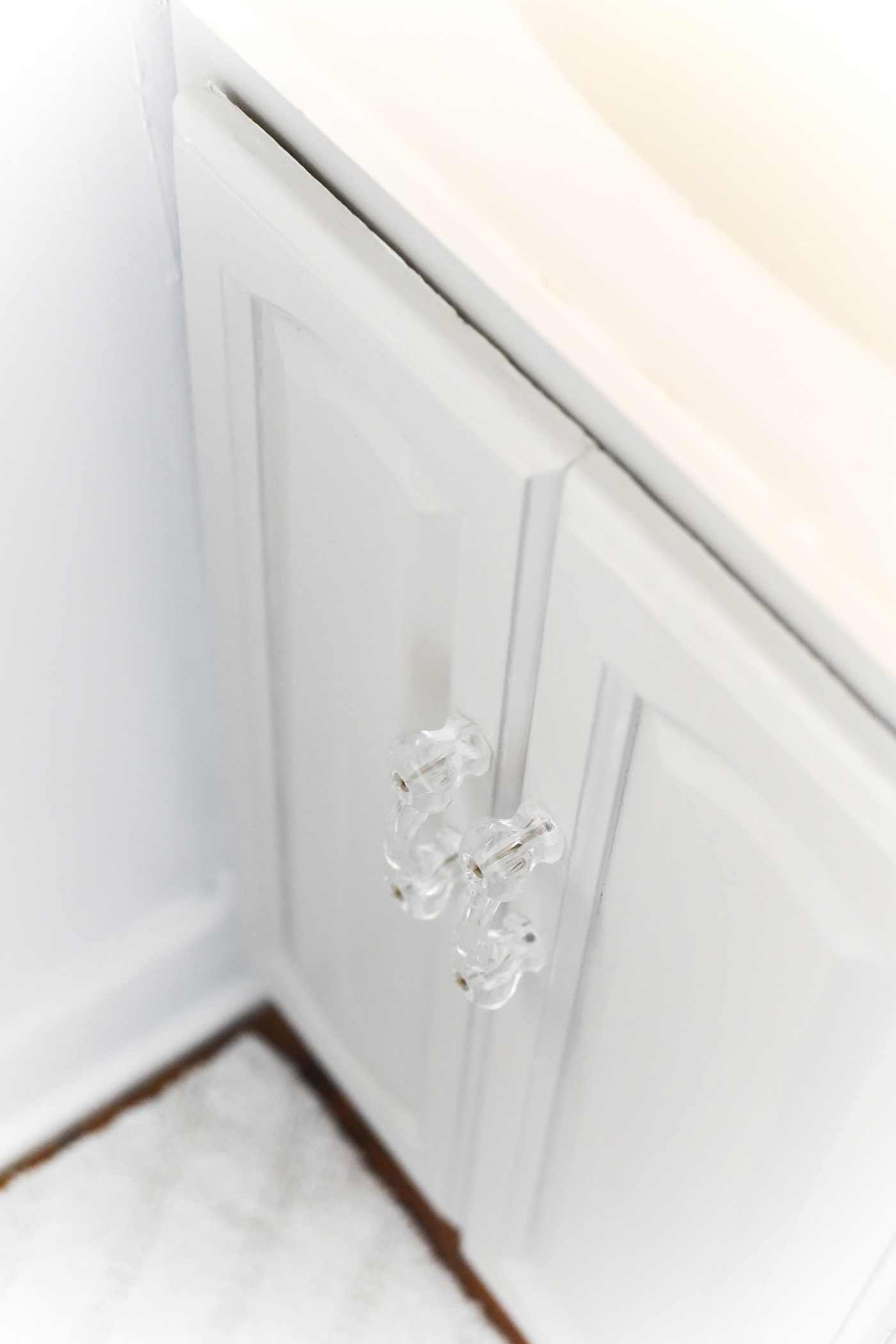 Which means the end result isn't perfect. There are flaws.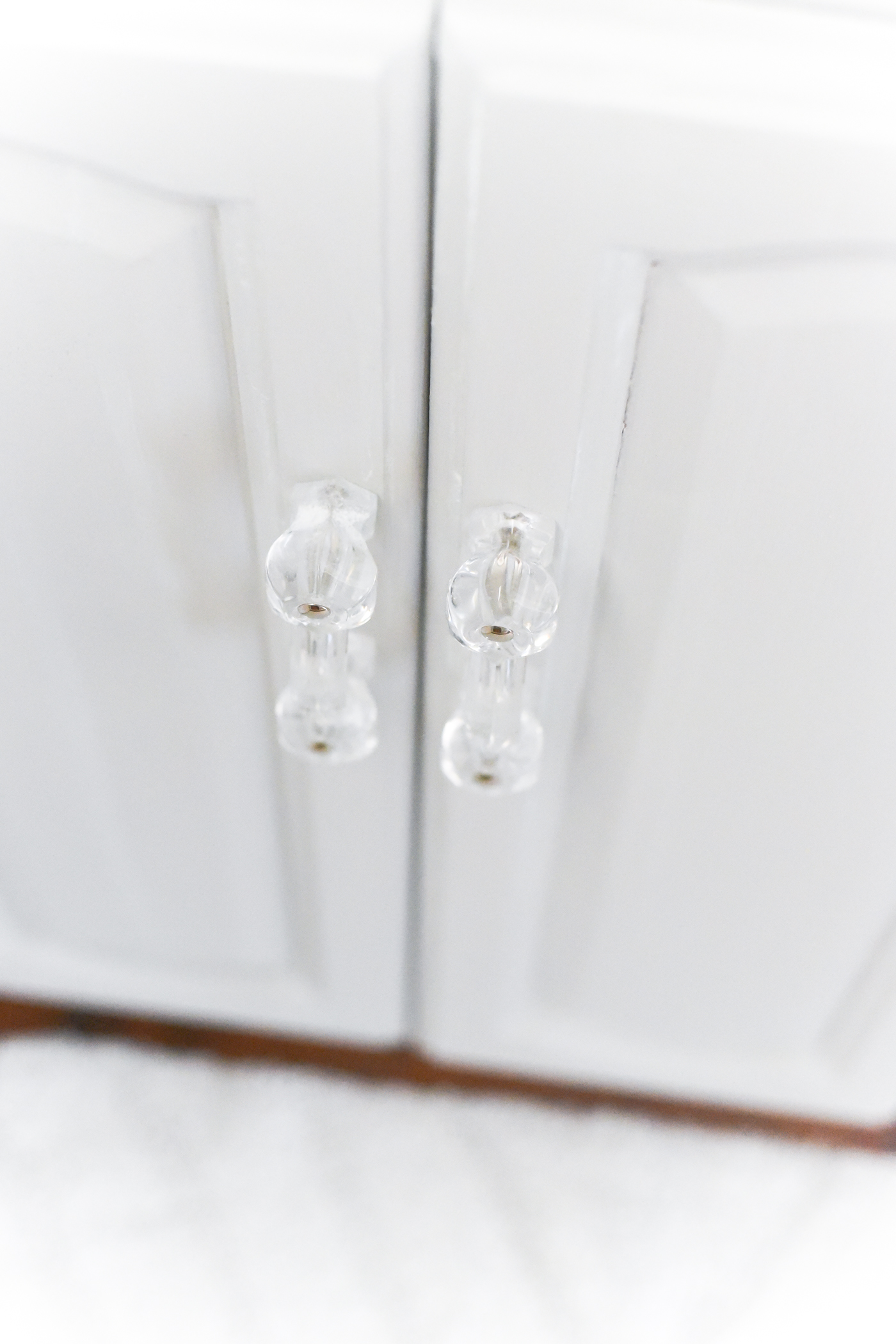 But that's okay. Because in the end, my lemon cabinet looks much better than the before. And much, much better than the before before …
Gray Painted Bathroom Vanity
Materials
Sherwin Williams Repose Gray (flat finish)
Annie Sloan Clear Wax (affiliate link)
Paint Brush
Clean Rags (for waxing)
I sed Sherwin Williams Repose Gray flat latex paint on the cabinets (it's the same paint on used on the bathroom walls). I removed the doors first and painted the base in place. It took two coats of paint, with drying time between each coat. Sand as needed to smooth out any drips (I sometimes take a heavy hand with the paint which results in drips!).
Once dry, I took a rag and the Annie Sloan clear wax (my preferred top coat finish choice because it gives a more matte satin finish vs. higher gloss poly) and added wax to the doors and base cabinet. Then I came back with a clean rag and removed & buffed.
That's it.
My instant lemonade mix makeover of my bathroom vanity cabinet.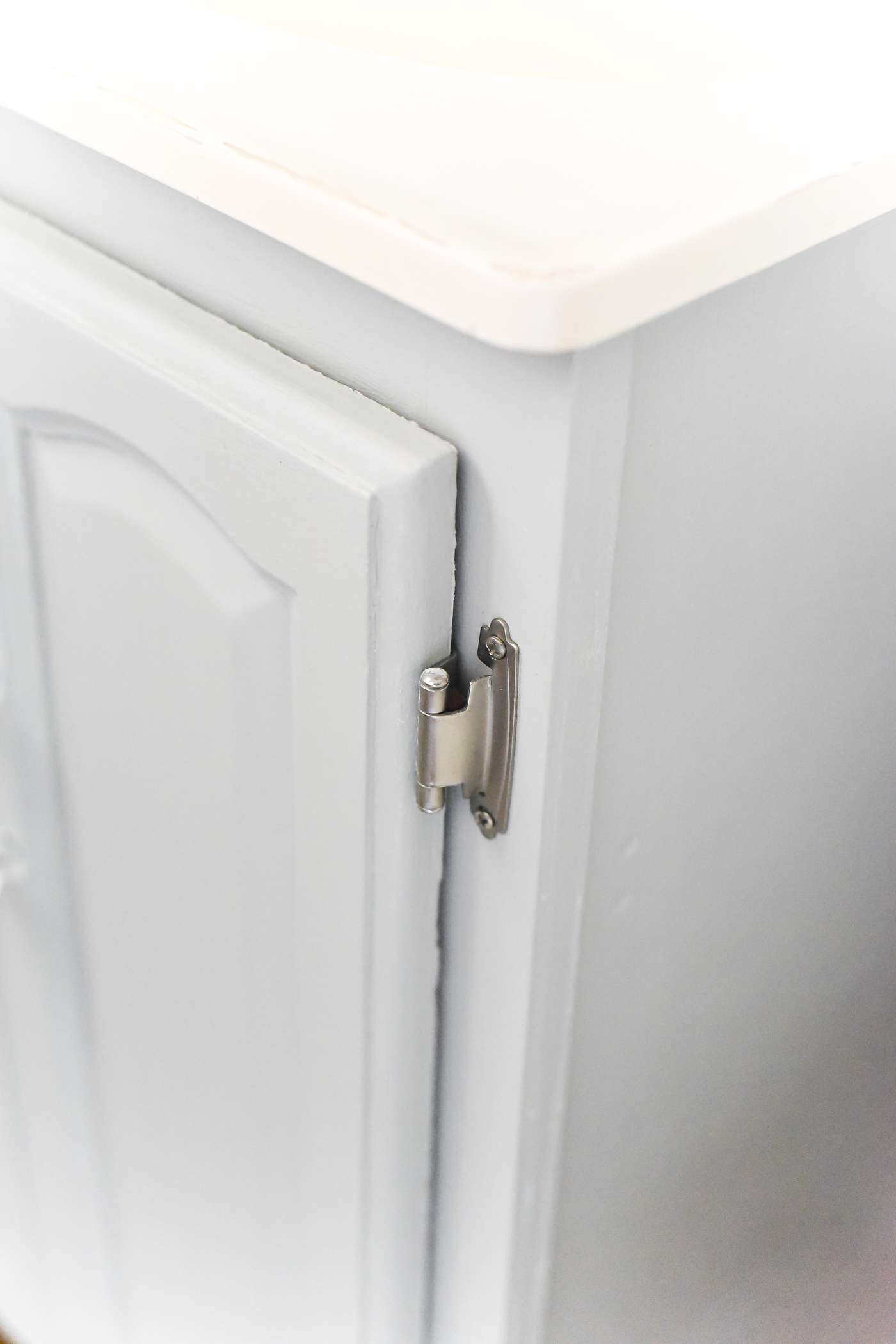 I finished it off with new satin nickle hinges …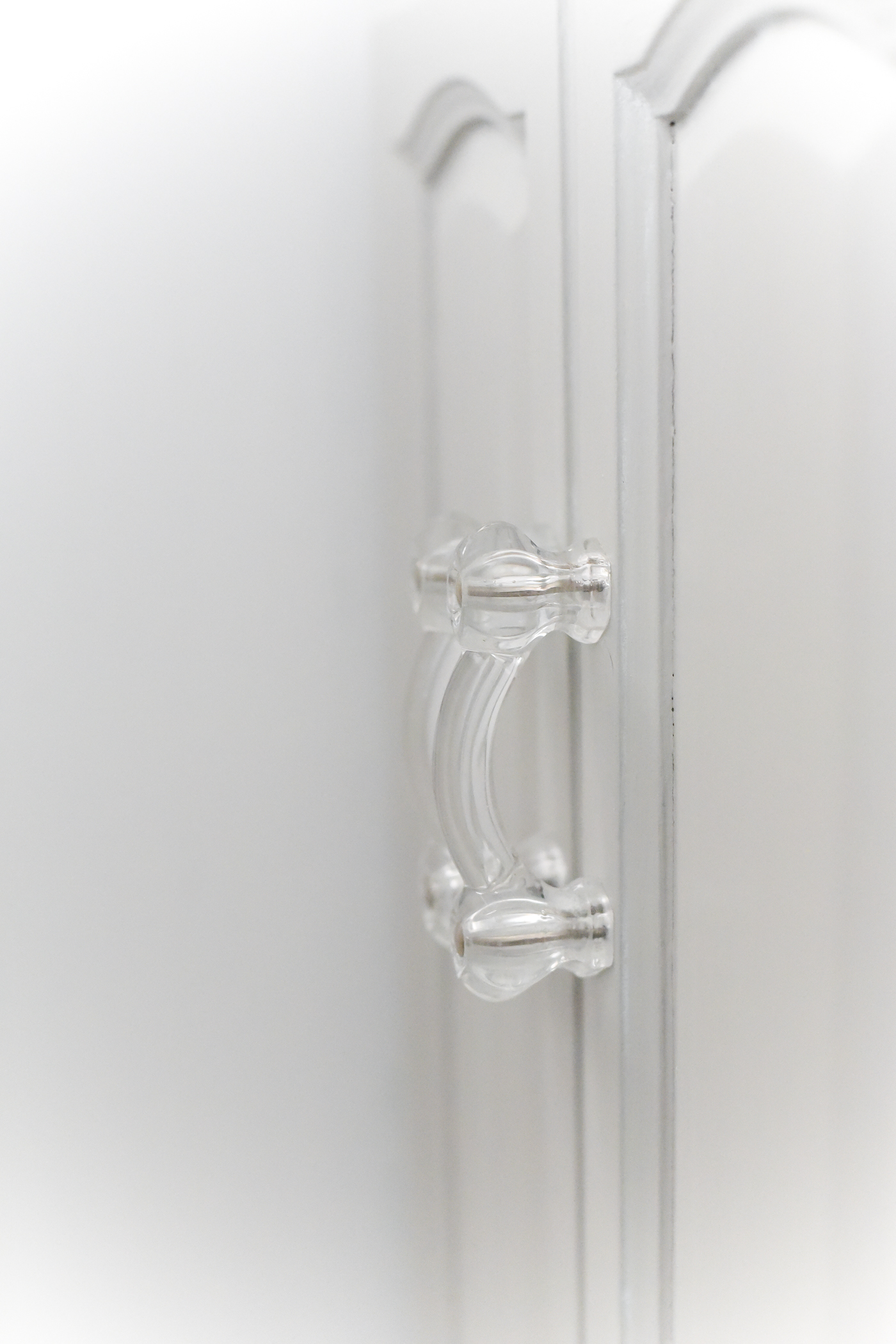 and these pretty antique crystal glass pulls from D. Lawless Hardware (and this is not a sponsored post).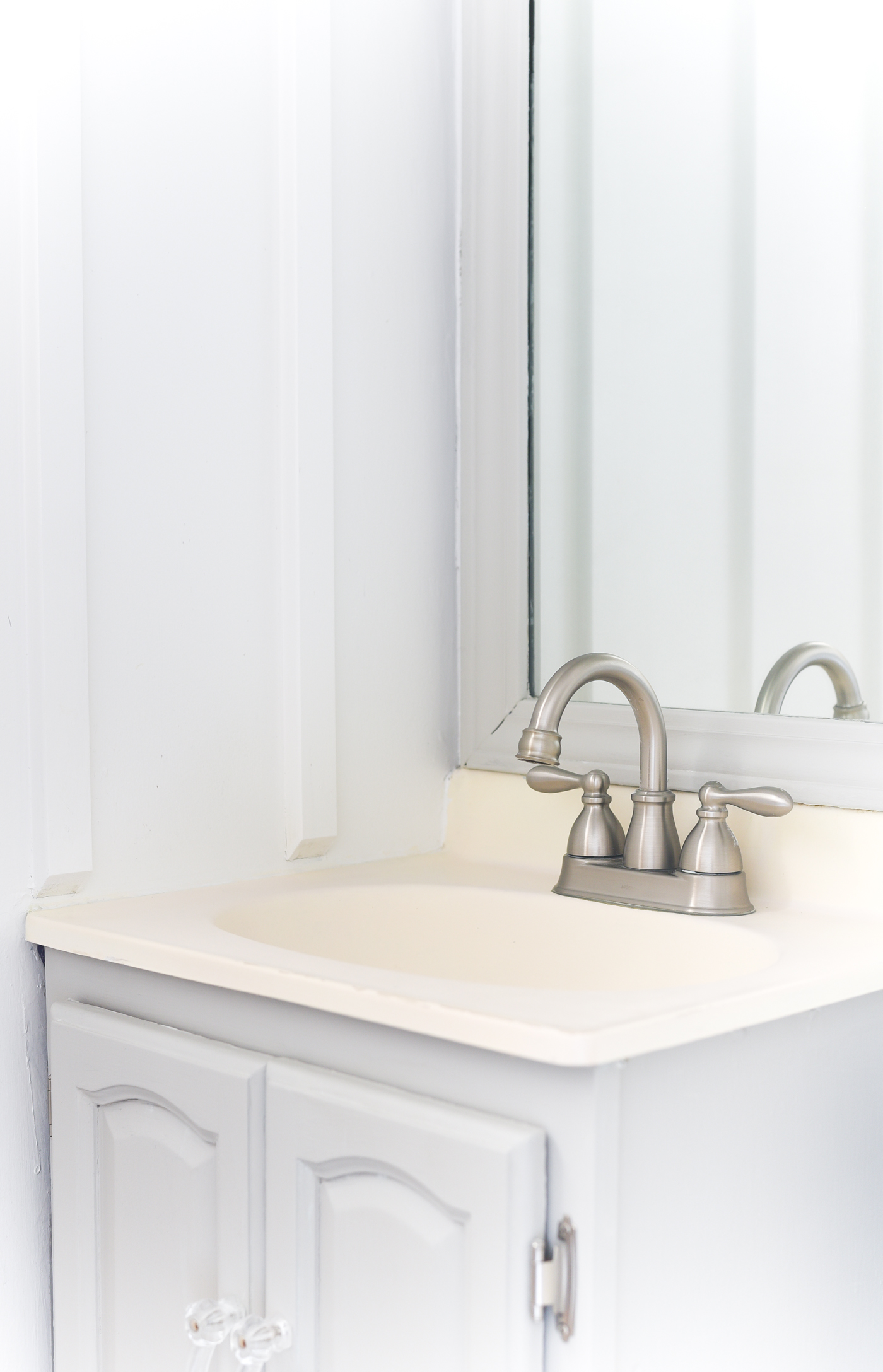 Oh, and I used this same instant lemonade mix fix for the molding around the bathroom mirror. Painted & waxed in place.
Pin It!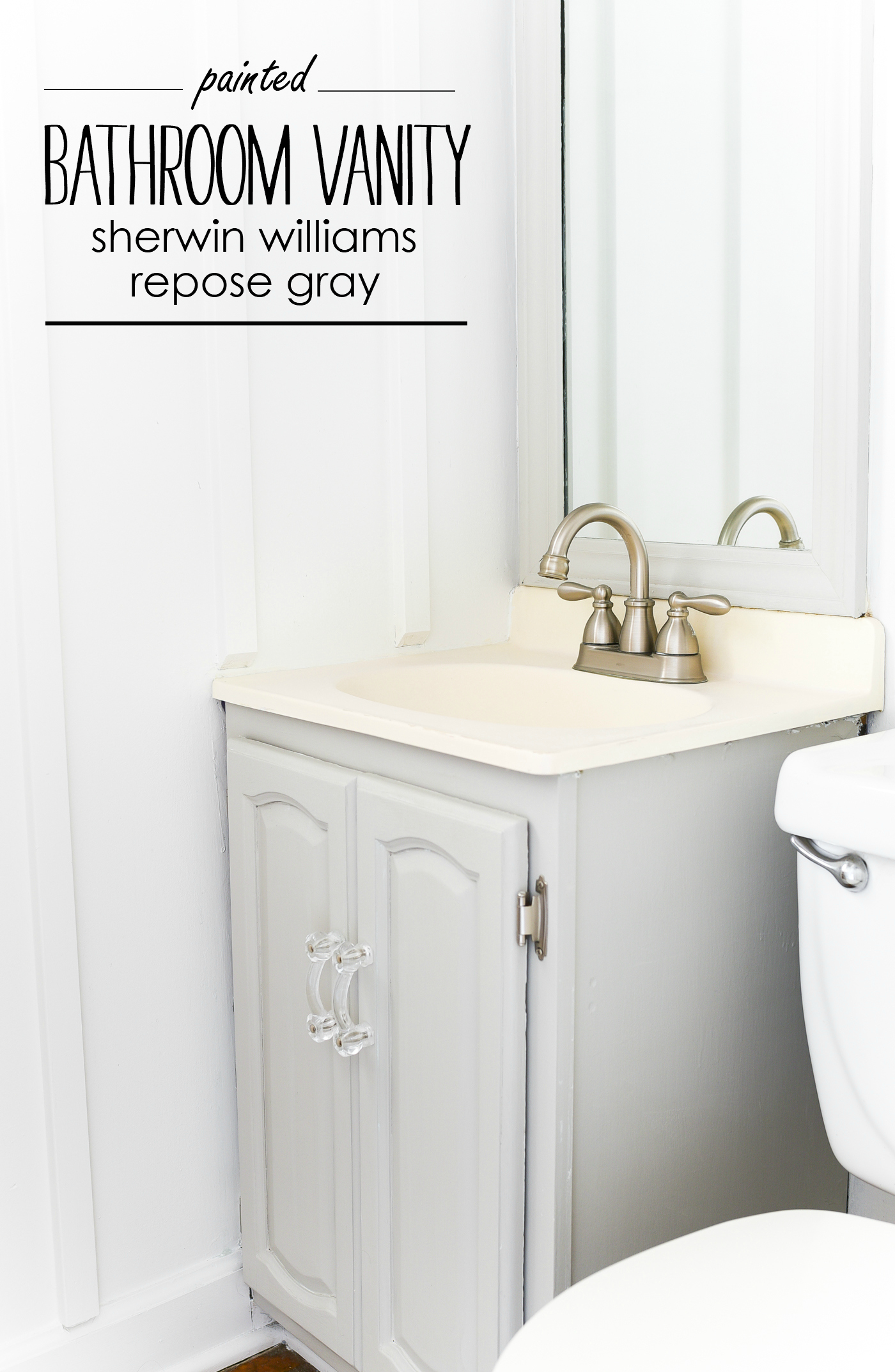 You Might Also Like: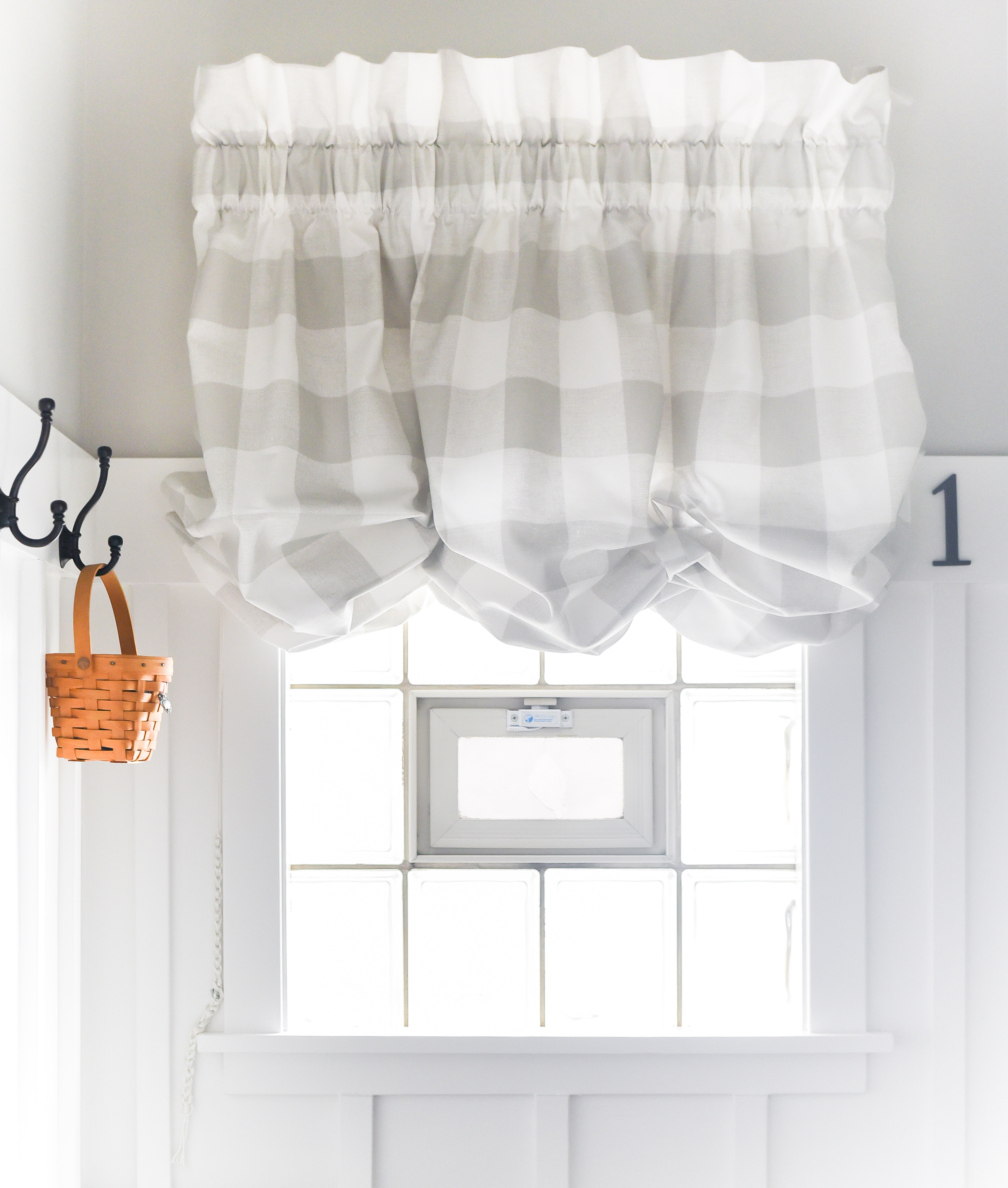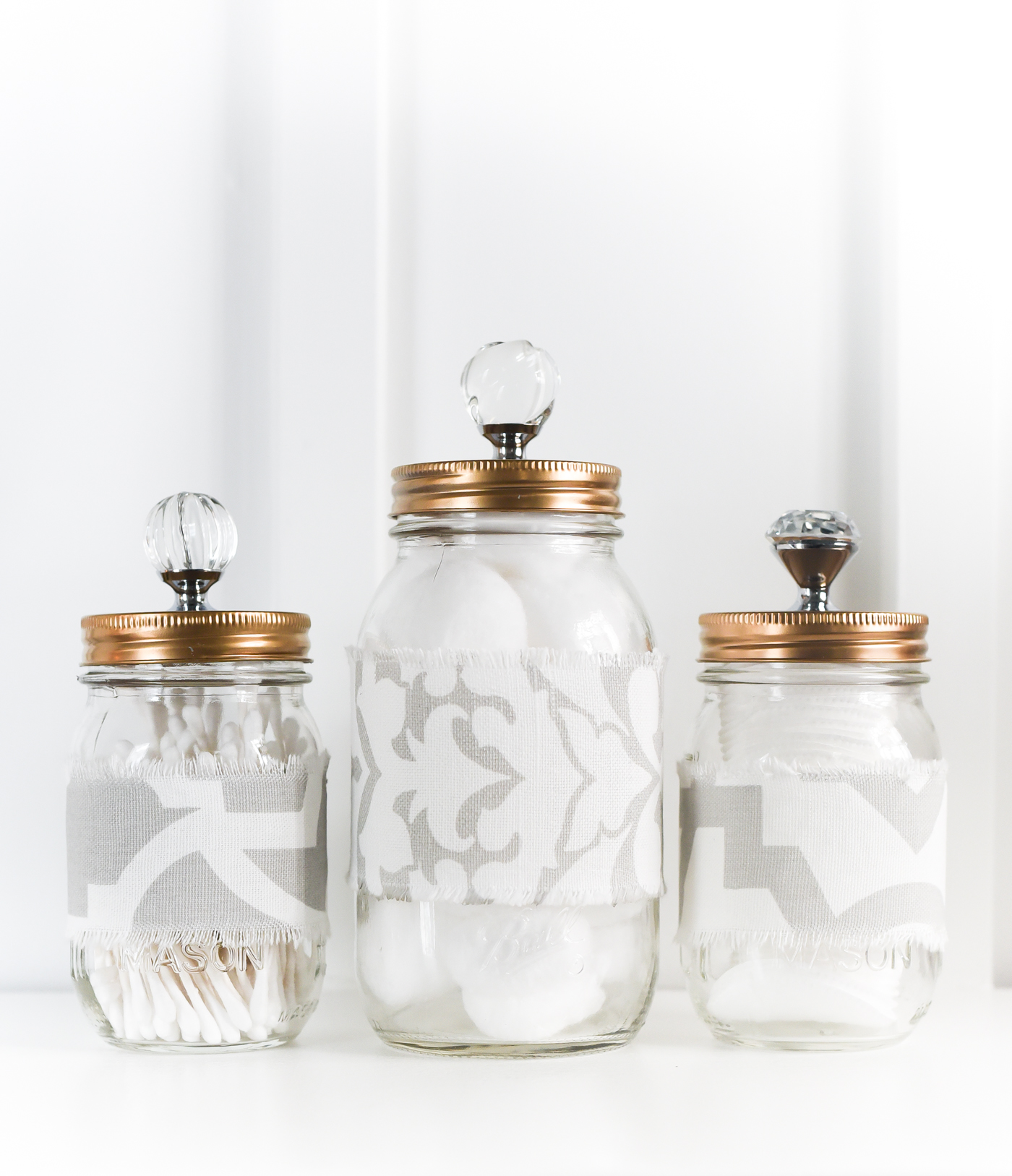 Pretty Bathroom Storage with Fabric Mason Jar Cozies