This is a sponsored post written by me on behalf of Groupon Gift Shop. All opinions are 100% mine.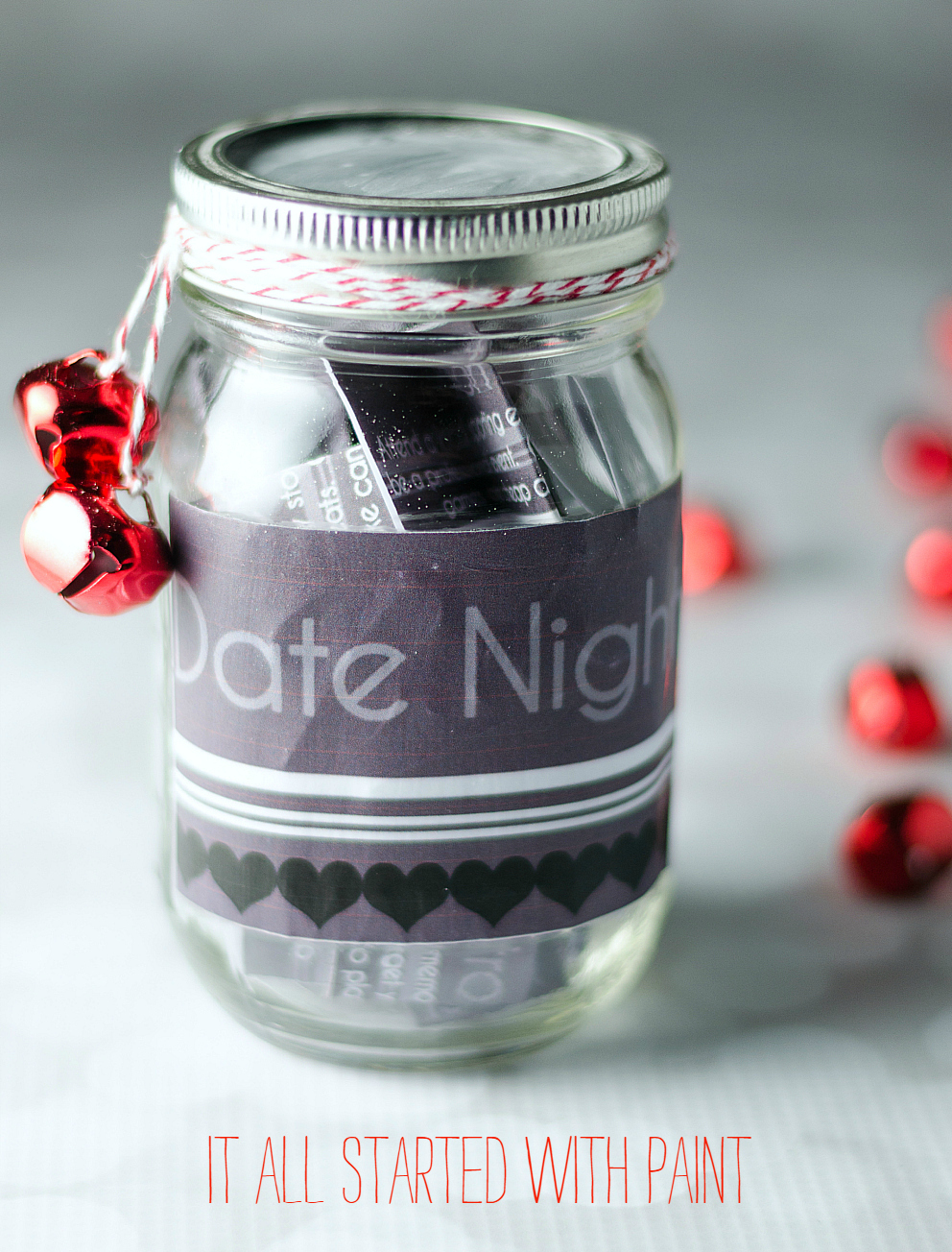 It's time to reinstate date night.
There was a time when we went out every Saturday night. Friday nights too. With a Thursday night thrown in here and there. Dinner and drinks. Sometimes solo. Sometimes with friends.
In fact, at some restaurants we were bona fide regulars who magically moved up waiting lists and were given the best seats in the house.
Then came child number one. At first we maintained a semi-regular date night schedule. Not every Saturday, but a few times a month. That came crashing down after child number two. The babysitting fees – combined with the dinner and drinks – became an unaffordable luxury. So we settled into a new routine of family dinner night on Saturday night.
And then … somehow … in the blink of an eye our sittees became sitters.
Which is when it dawned on me that maybe we could reinstate date night.
So when Groupon approached me with a great opportunity to do some holiday shopping to find the perfect experiences for family and friends, date night with my husband topped the list.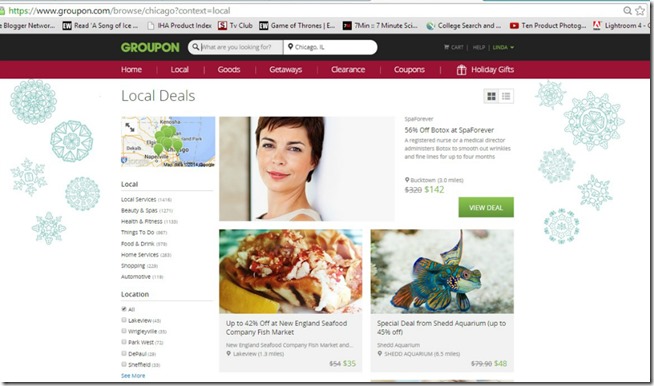 It seemed the perfect choice. Because buying for someone you've loved and lived with for 20+ years is challenging. He doesn't ask for much, if anything. And my gift giving at the holidays has been reduced to a new wallet. And socks.
I know. Pretty sad. And boring …
But with the gift of Groupon date nights out, I was able to give him the gift of experiences that I know he'll enjoy …
… with the added bonus that I get to experience and enjoy those experiences too!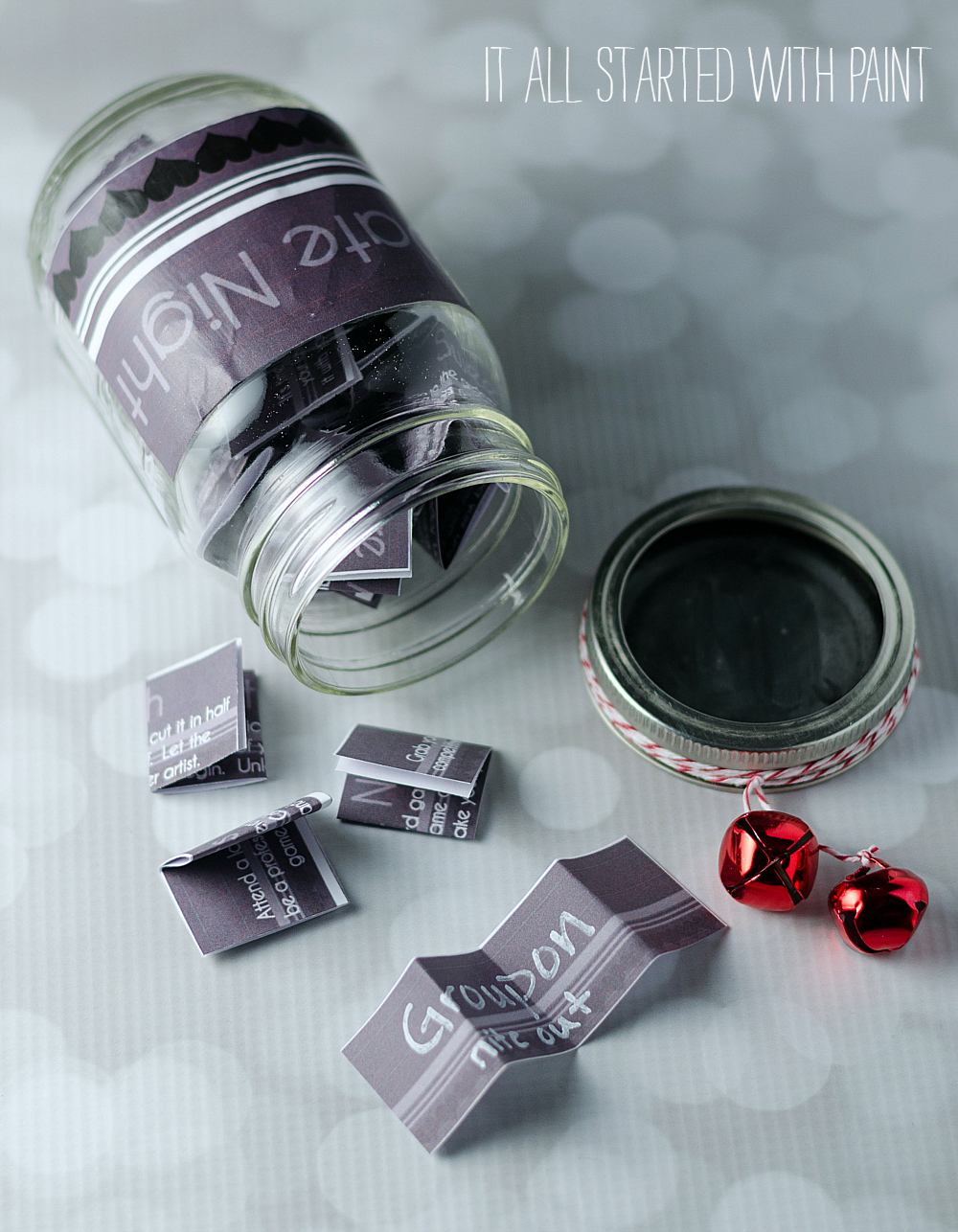 The folks at Groupon asked us to package our gifts in creative ways. So, to present this date night gift to my husband, I wrapped it all up in this clever date night mason jar printable I found here on Etsy. It's filled with creative date night ideas. And on the blank scraps offered, I was able to add my own "Groupon nite out" coupons.
My husband's first "Groupon nite out" pick was dinner at Monastero's.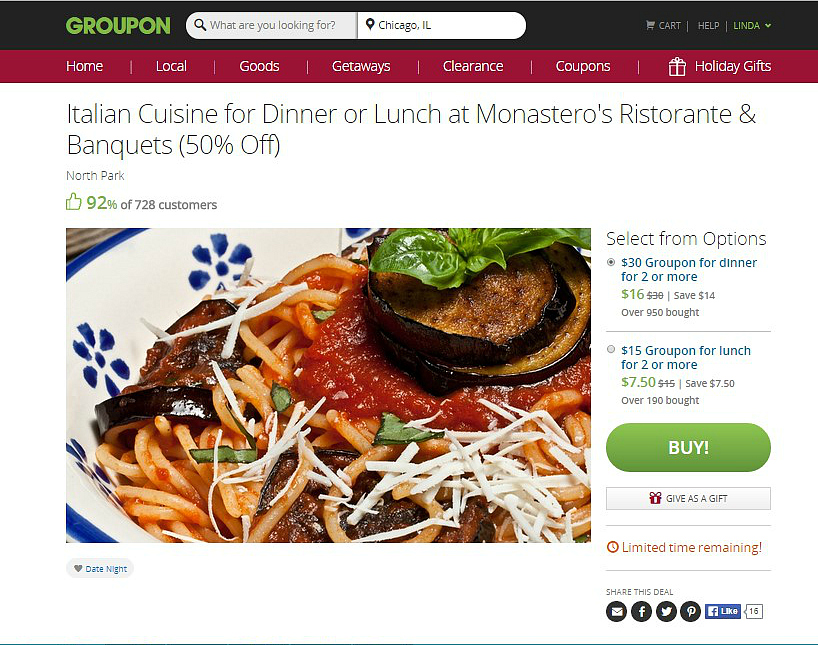 It's an old-school Italian restaurant located in the Sauganash neighborhood (found on the North West side of Chicago) …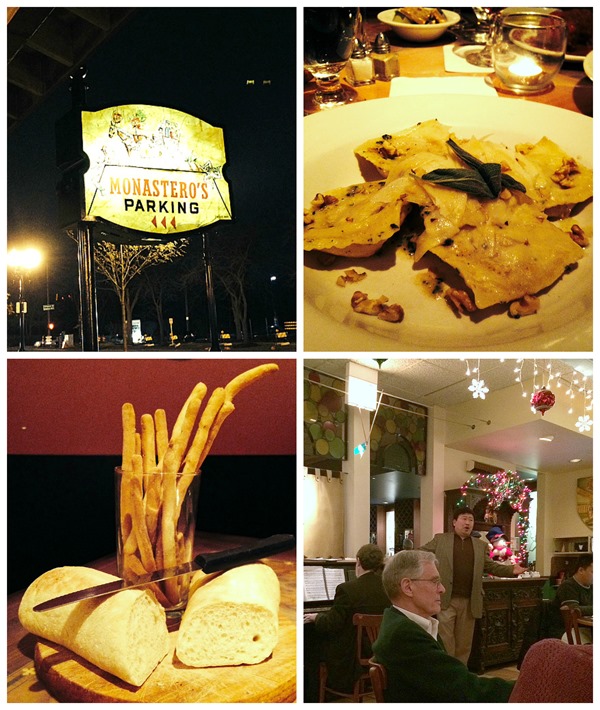 But instead of me telling you about Monastero's, I thought I'd let the gift recipient share his experience with you. In his own words. Take it away Mike …
* * * * * * * * * * * * * * * * * * * * * * * * * * * * * * * * * * * * * * * * * * * * * * * * * * * * * * * * *
Earlier in November, we turned the clocks back an hour to frustratingly get back to Central Standard Time. On Friday night, we turned back the clock to 1967 and visited Monastero's Ristorante and Banquets in the far north Sauganash neighborhood of Chicago.
Key to the trip is the "…and Banquets" of the name.
Nothing wrong with that, but it marks a style. I have read that if you are true to the Yelp! experience, you should talk about what you feel the restaurant is setting out to do, and whether it hits those goals.
To me, Monastero's lived up to its offering of late-60s red-sauce Chicago dining and hospitality. The bartender in the darkened cove bar was an older guy with swept-back gray hair so used to his clientele and the occasional stranger. The young hostess was eager and neighborly. The waitress was accented and helpful and chatty. All good.
In the brighter dining room, Linda ordered and loved the pumpkin ravioli and I had tortelloni alla Bolognese, good and more than I could eat, given we were forced to have really good bread and breadsticks and salad and minestrone. Oh yes, we also had wine.
Yet the best came at us unexpectedly – young men who sang Italian opera from the upright piano at the edge of the dining room. Unabashedly. Wonderfully. At 9:00 pm the Friday after Thanksgiving, the room was not busy, but they stood proudly and voiced out music that filled the room and took the evening to a new level.
Afterward, we met the owner and his daughter in the bar on our way out. They were genuinely happy we had visited. Nice. The way it used to be, and the way it ought to be.
* * * * * * * * * * * * * * * * * * * * * * * * * * * * * * * * * * * * * * * * * * * * * * * * * * * * * * * * *
I think we can chalk this one up to date night success!
Up next is Fiorentino's.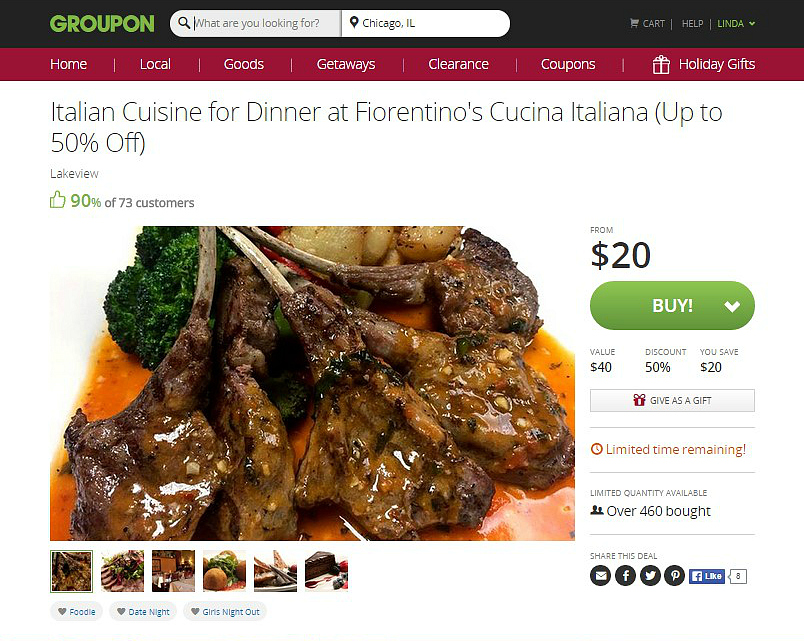 Another Italian eatery, but this one is much closer to our home. In fact, it's a place I've passed again and again over the years but have yet to venture inside. I'm tempted to go next week, but that might be too much too soon. We still want to enjoy Saturday family dinner nights, after all …
and after 20+ years of marriage, we may need to ease back into the dating scene.

P.S. I totally forgot to get a picture of Mike and I at the restaurant, so instead I'll share this one of our very first ever date night …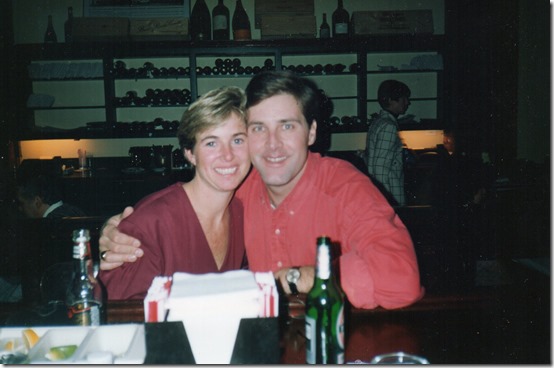 I like to think we look exactly the same!

Pin It!

You Might Also Like: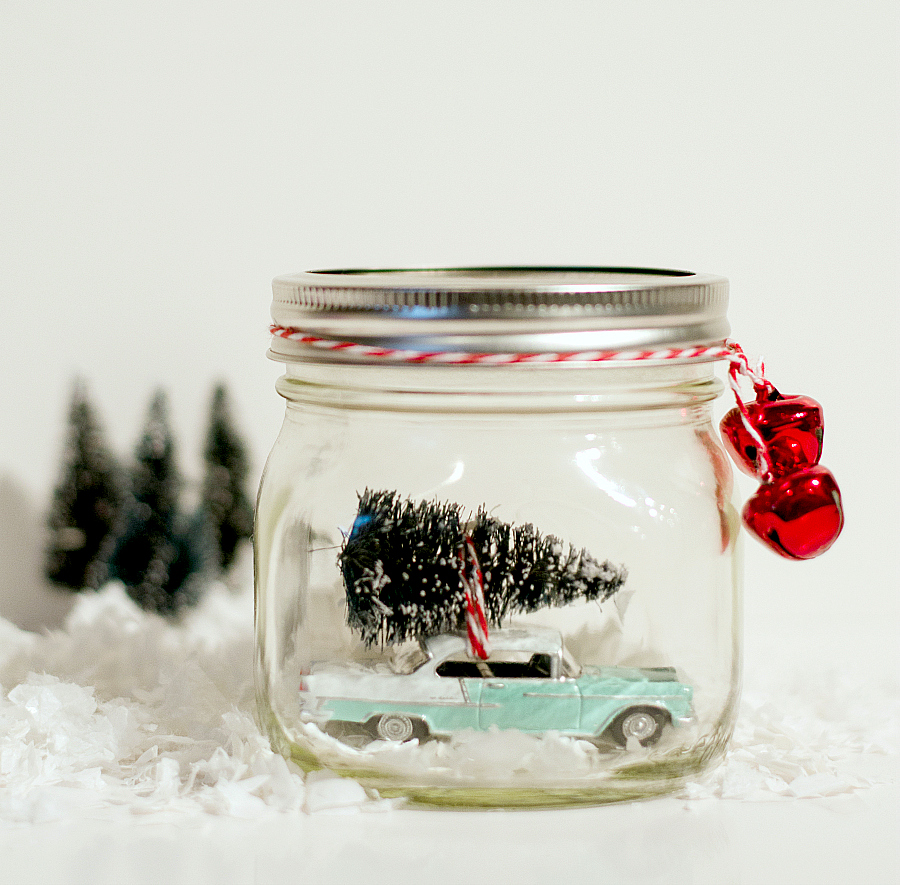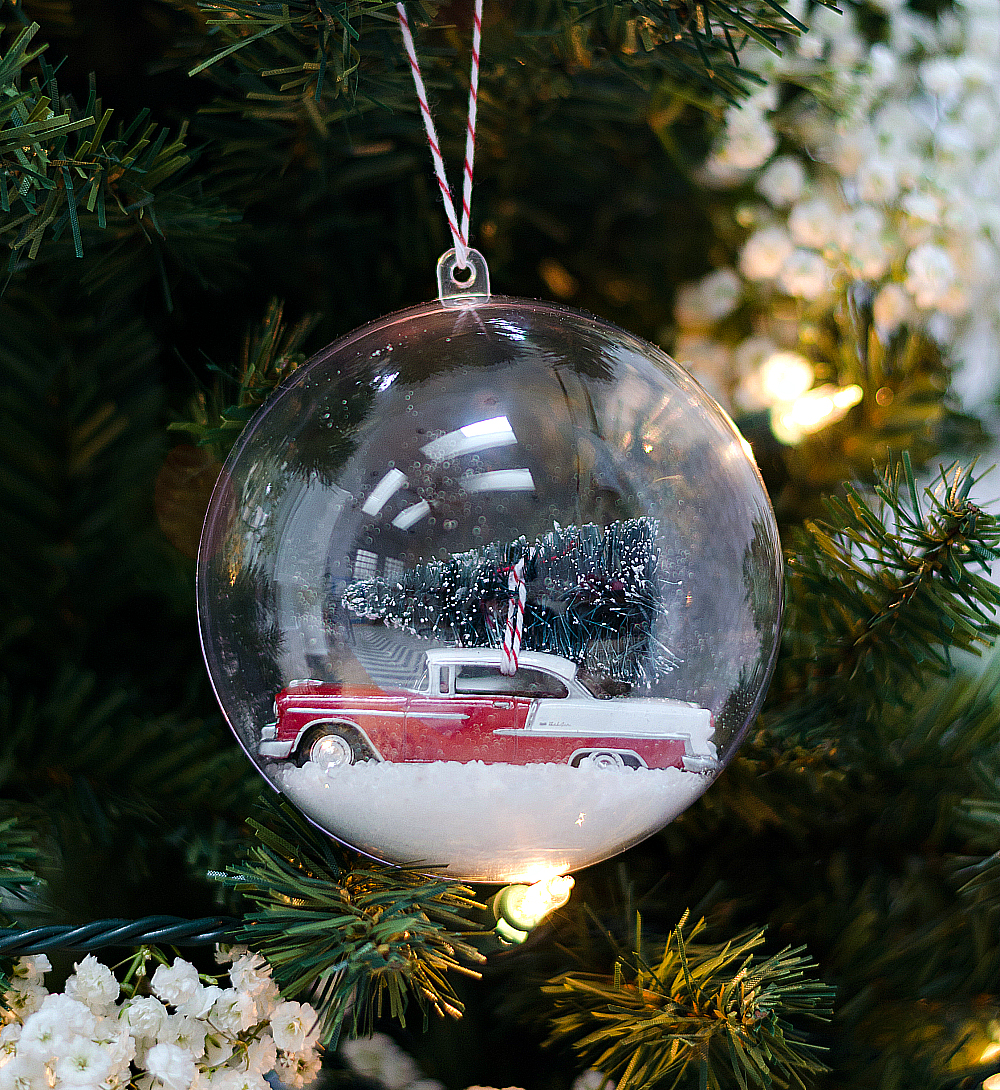 Vintage Car Snow Globe Ornament