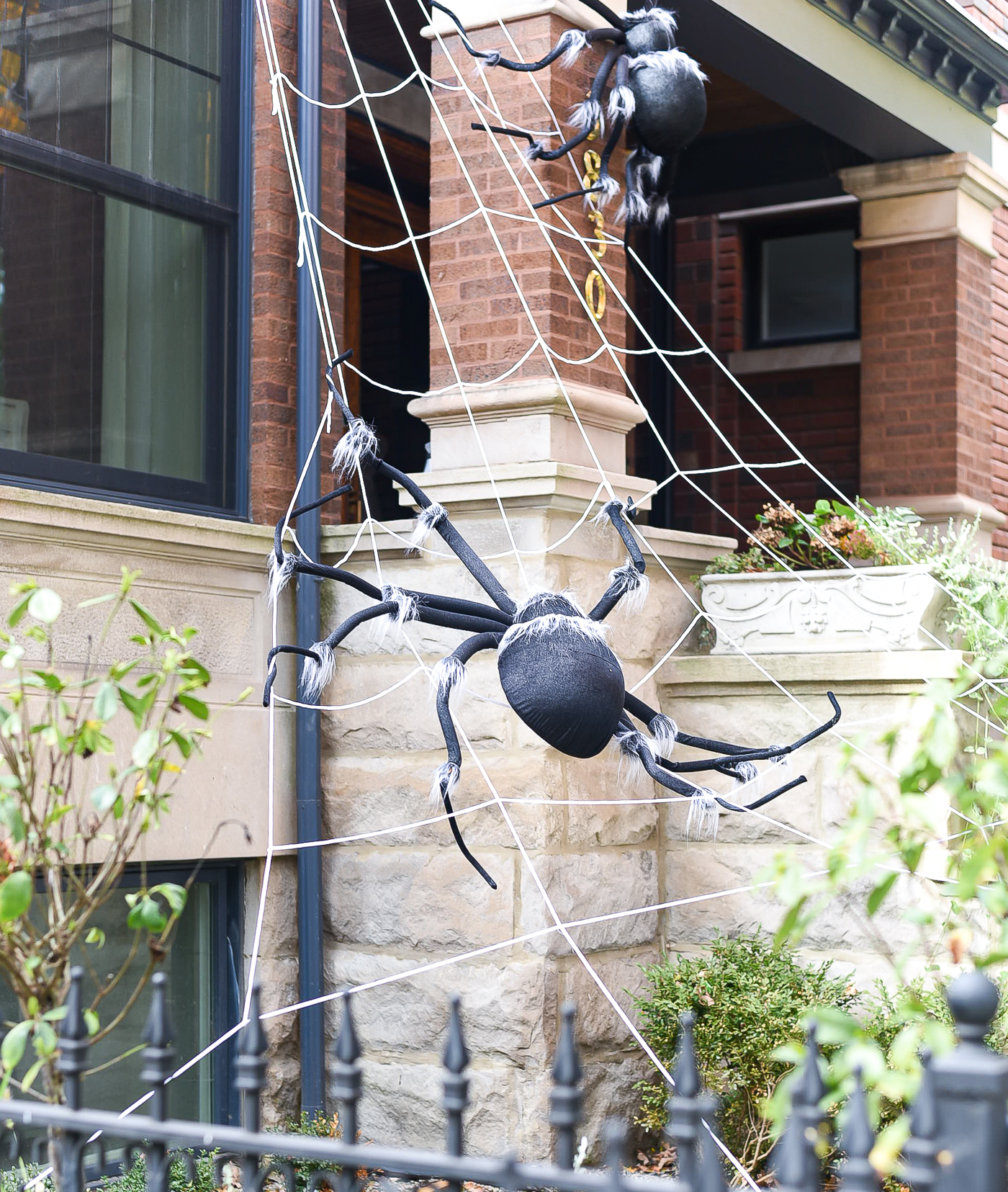 I never fully embraced Halloween this year.
Oh, who am I kidding. There was zero embracing involved.
The porch was completely naked until last week. When I added two sad little pumpkins.
And on Monday (yes, three days ago Monday), I added three mums from Home Depot.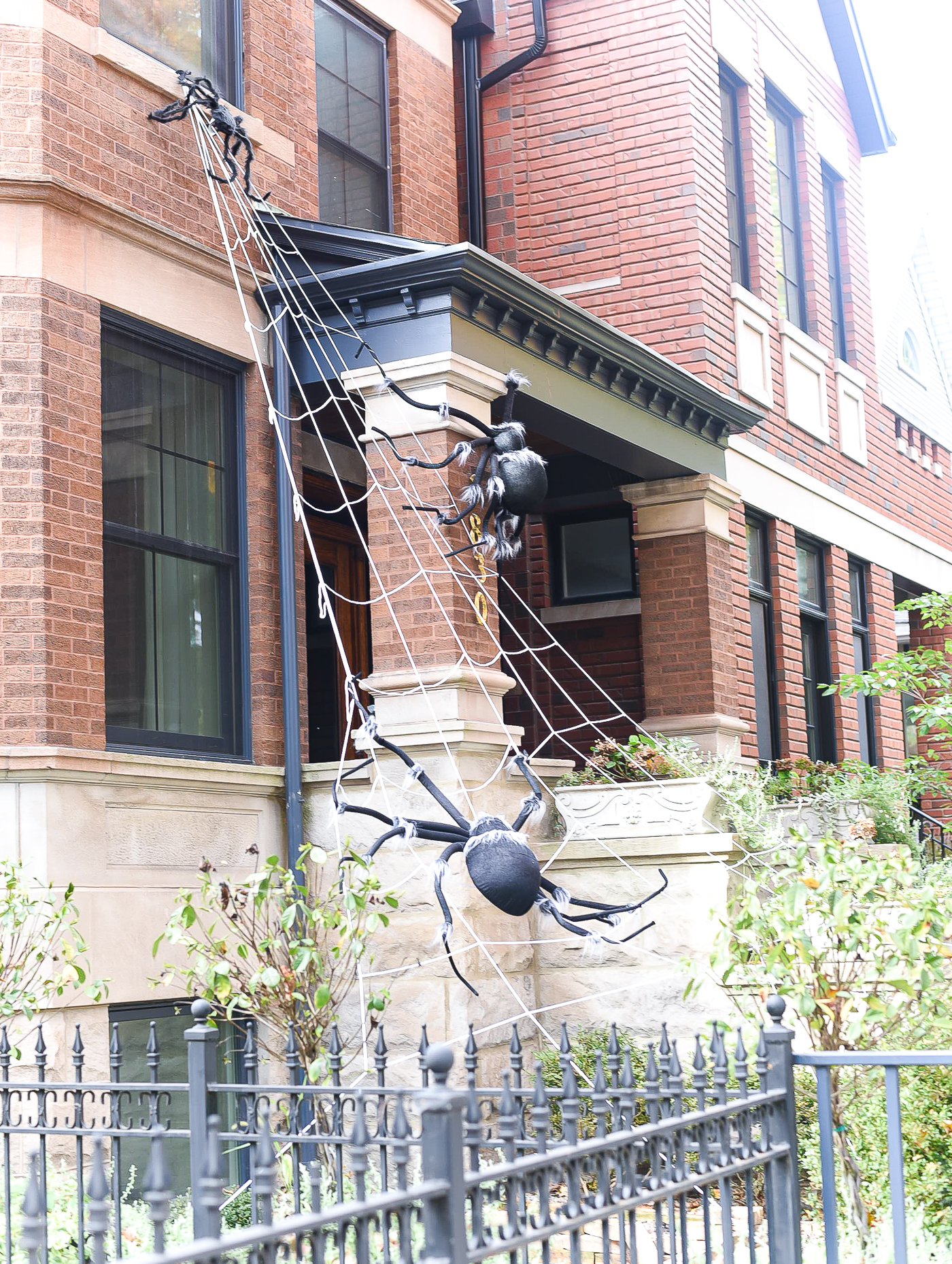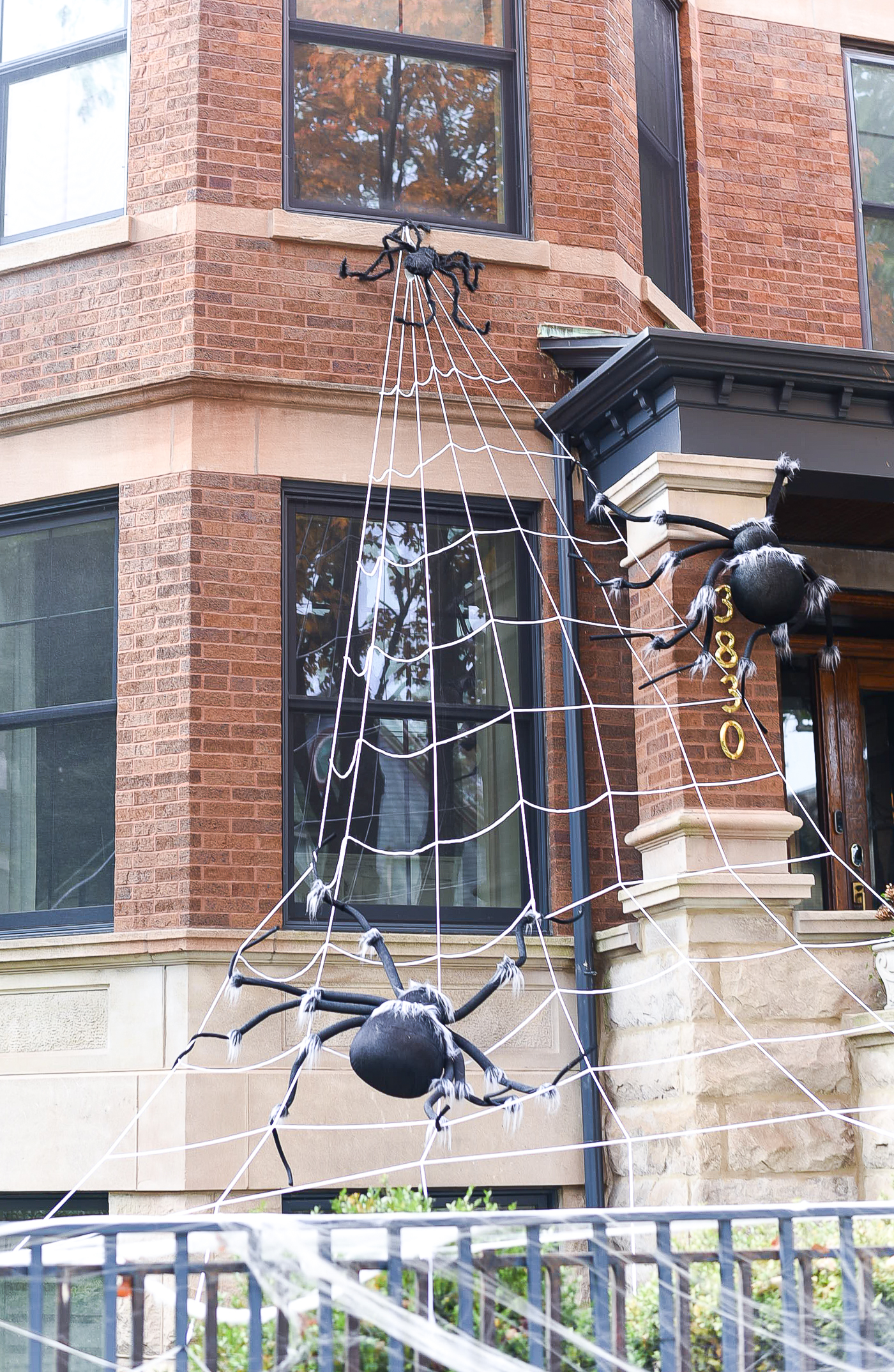 I didn't even bring up my Halloween haul from the basement.
I mean, why bother at this point? I would just have to haul it all back down this weekend.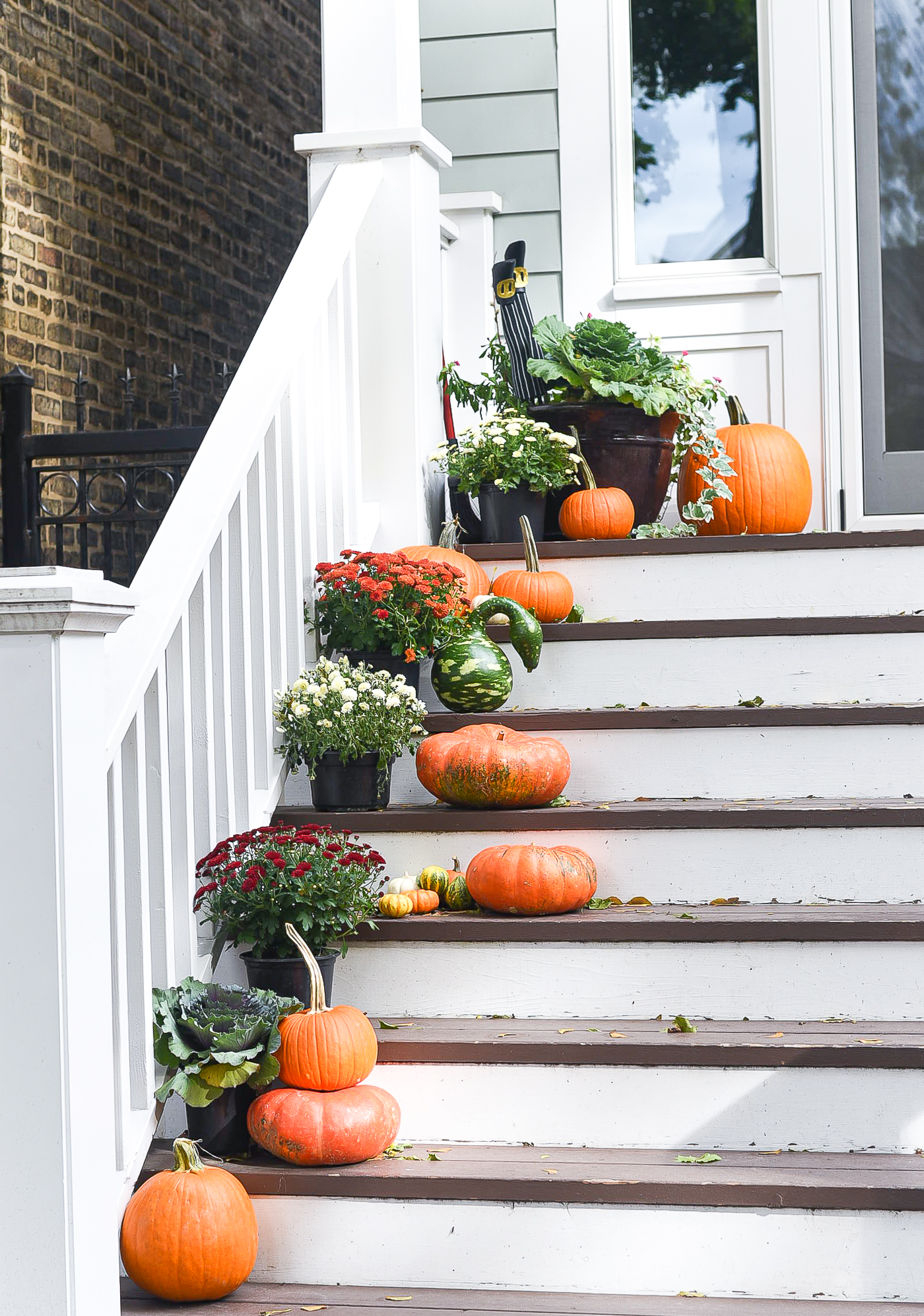 I'm not sure what has led to my Halloween apathy this year.
Perhaps not having my daughter at home contributed?
She has been egging me on these past few years, adding spiders and skeletons to my typically pumpkin and mums mix.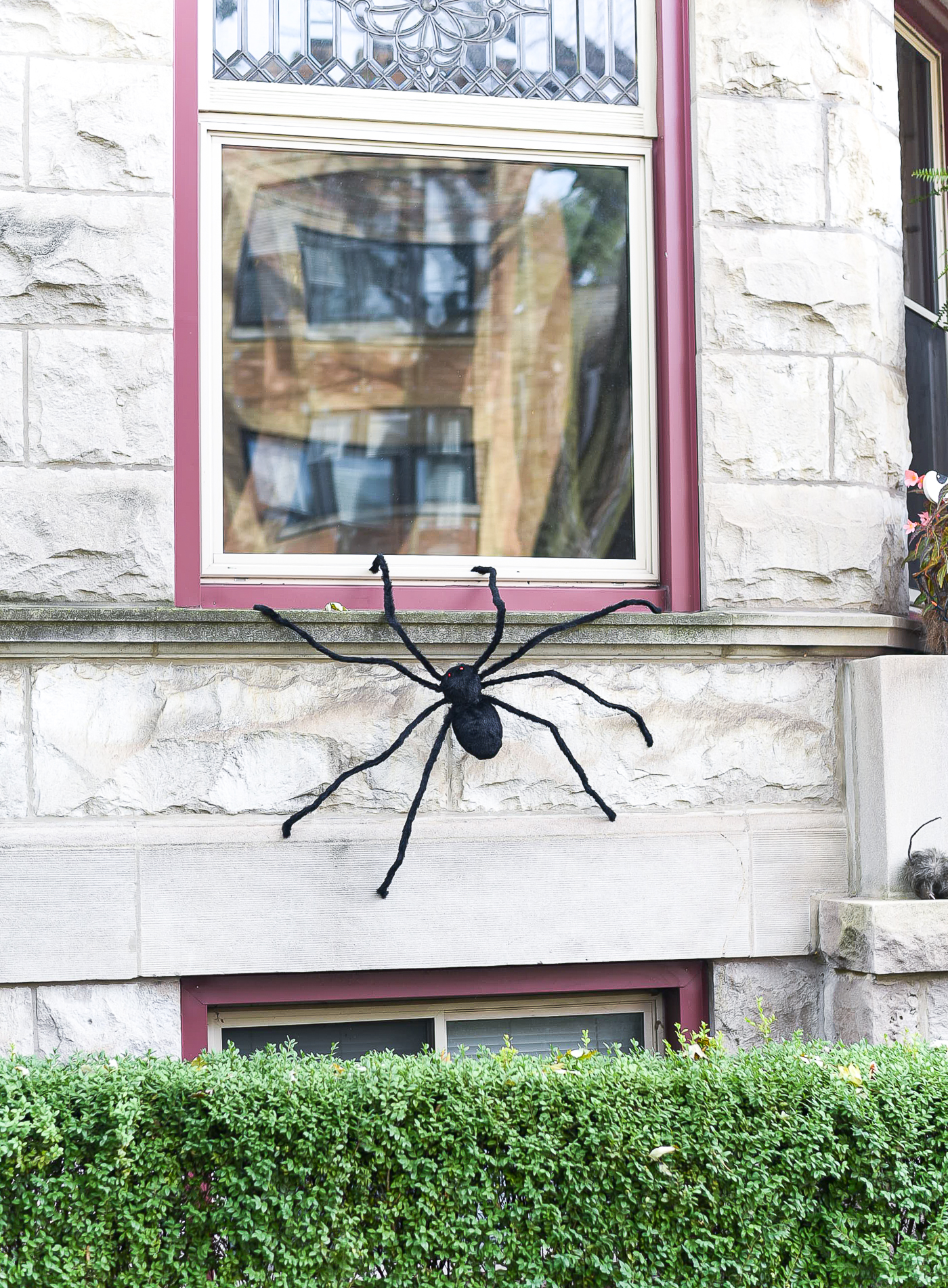 So in lieu of sharing my sad, pathetic and apathetic Halloween front porch this year, I thought I'd shine a spotlight on my neighbors …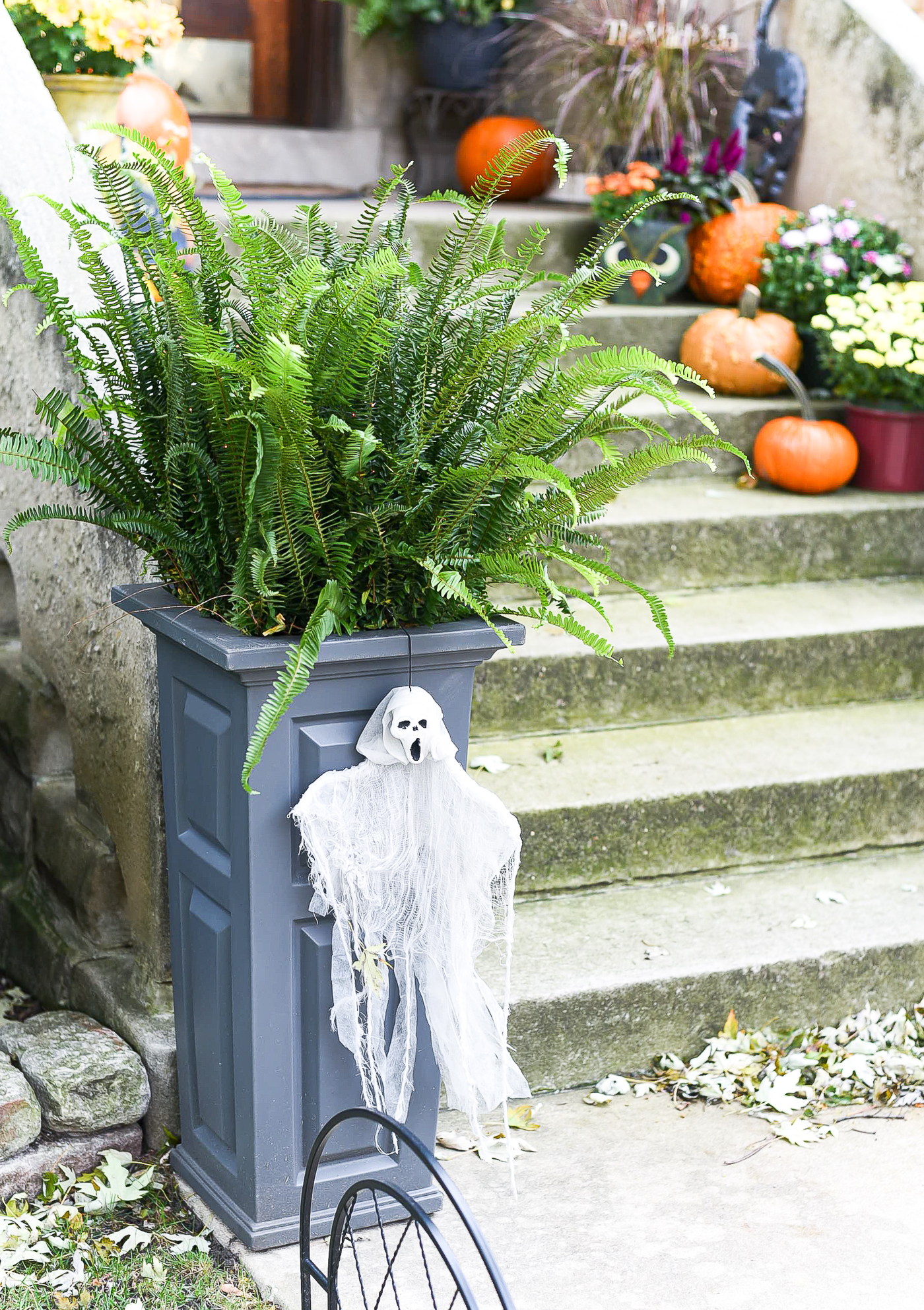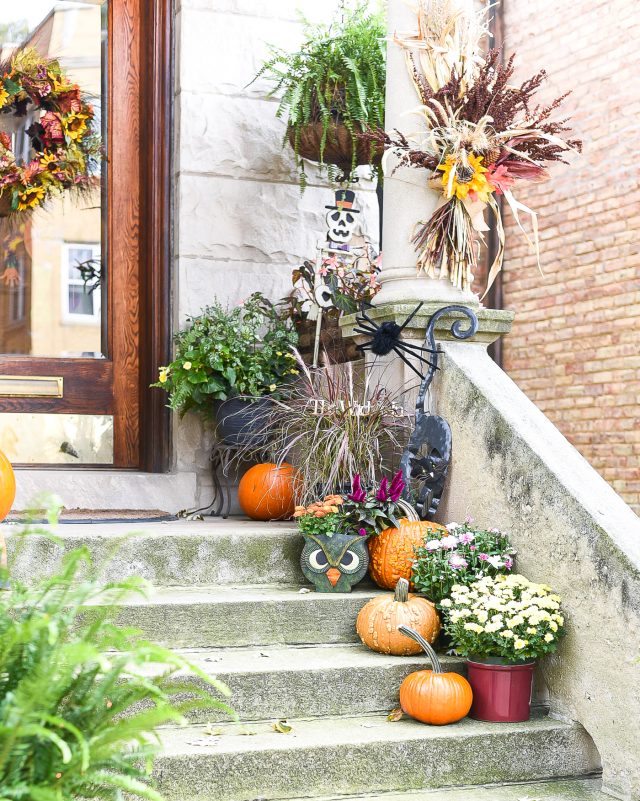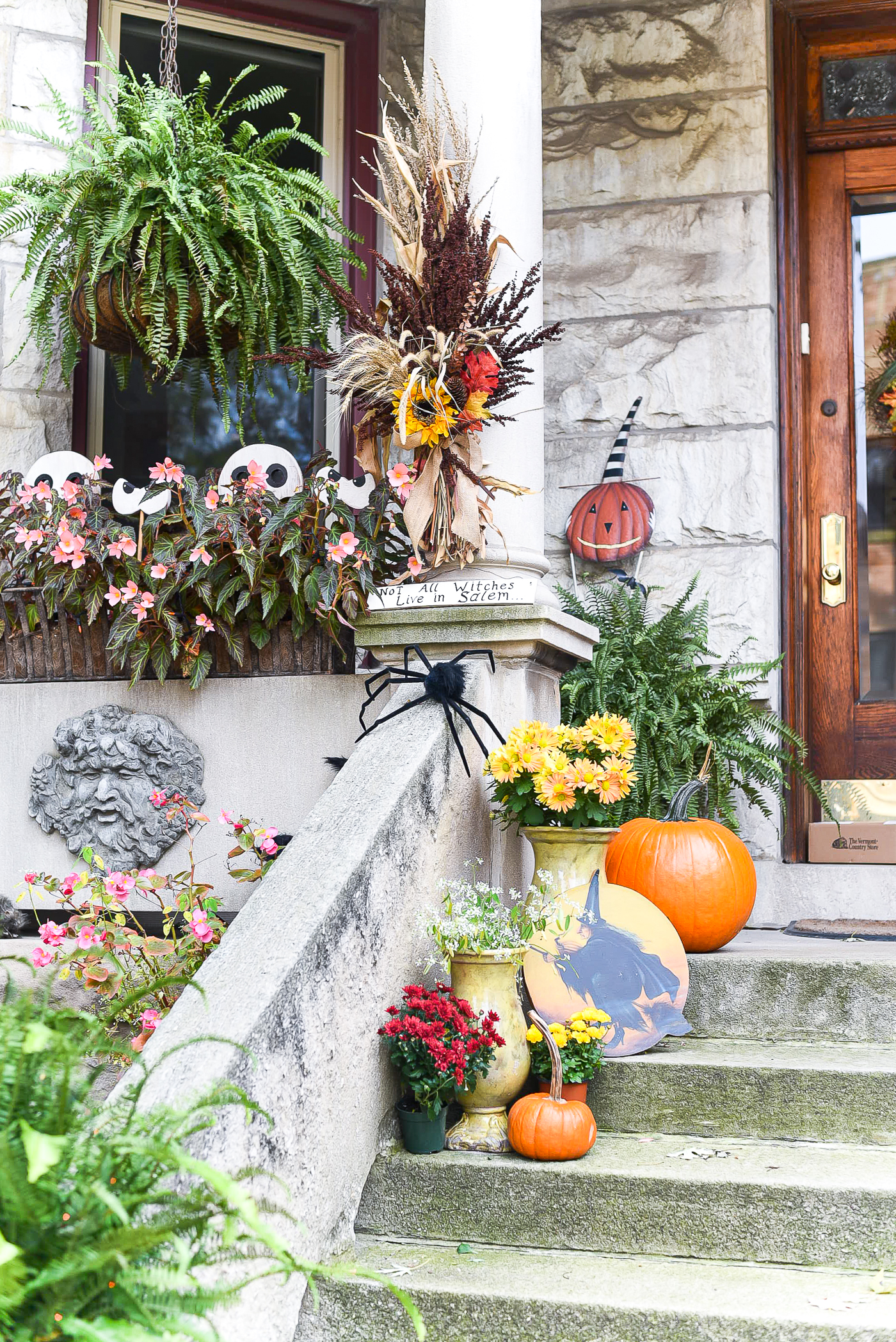 they've really outdid themselves this year!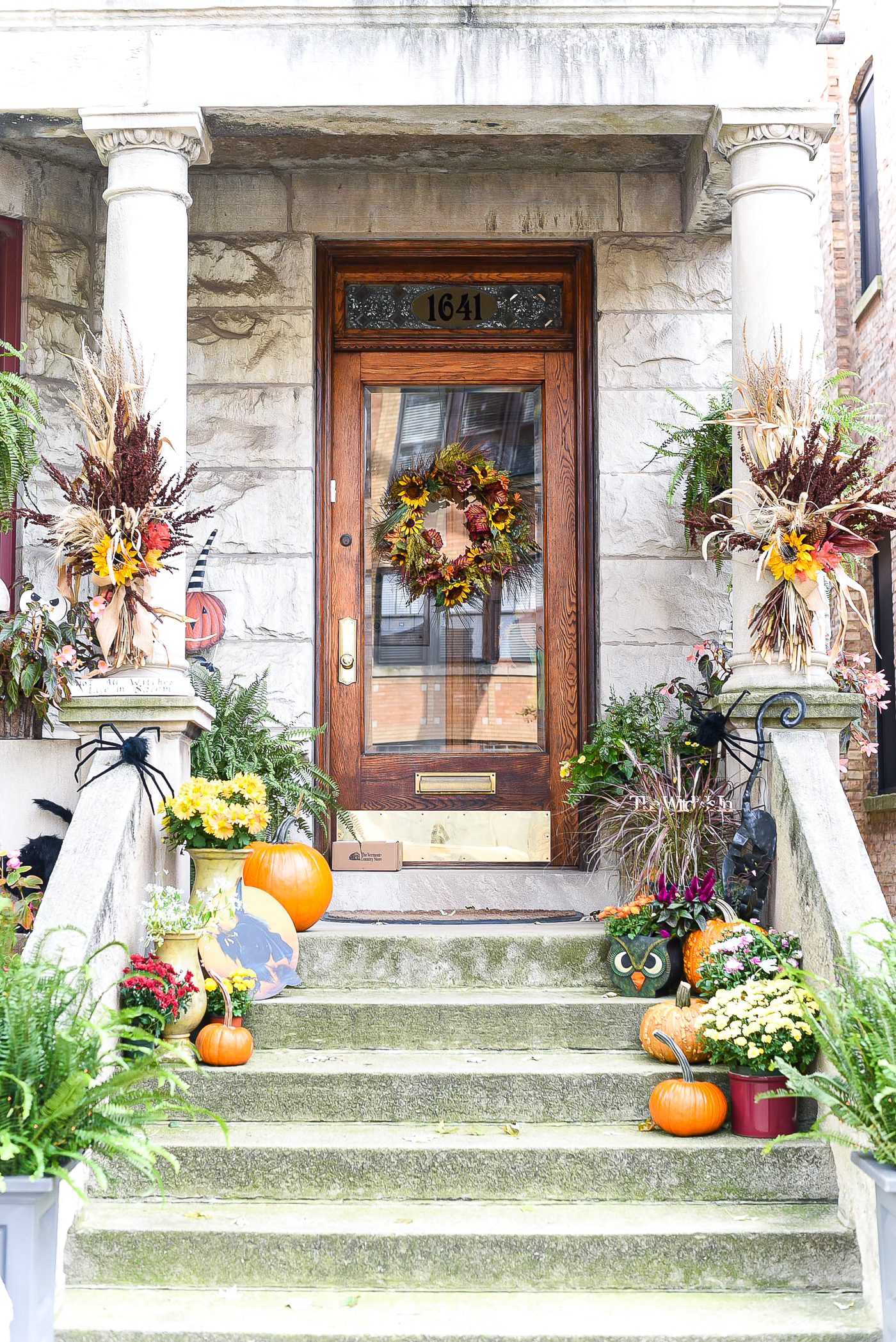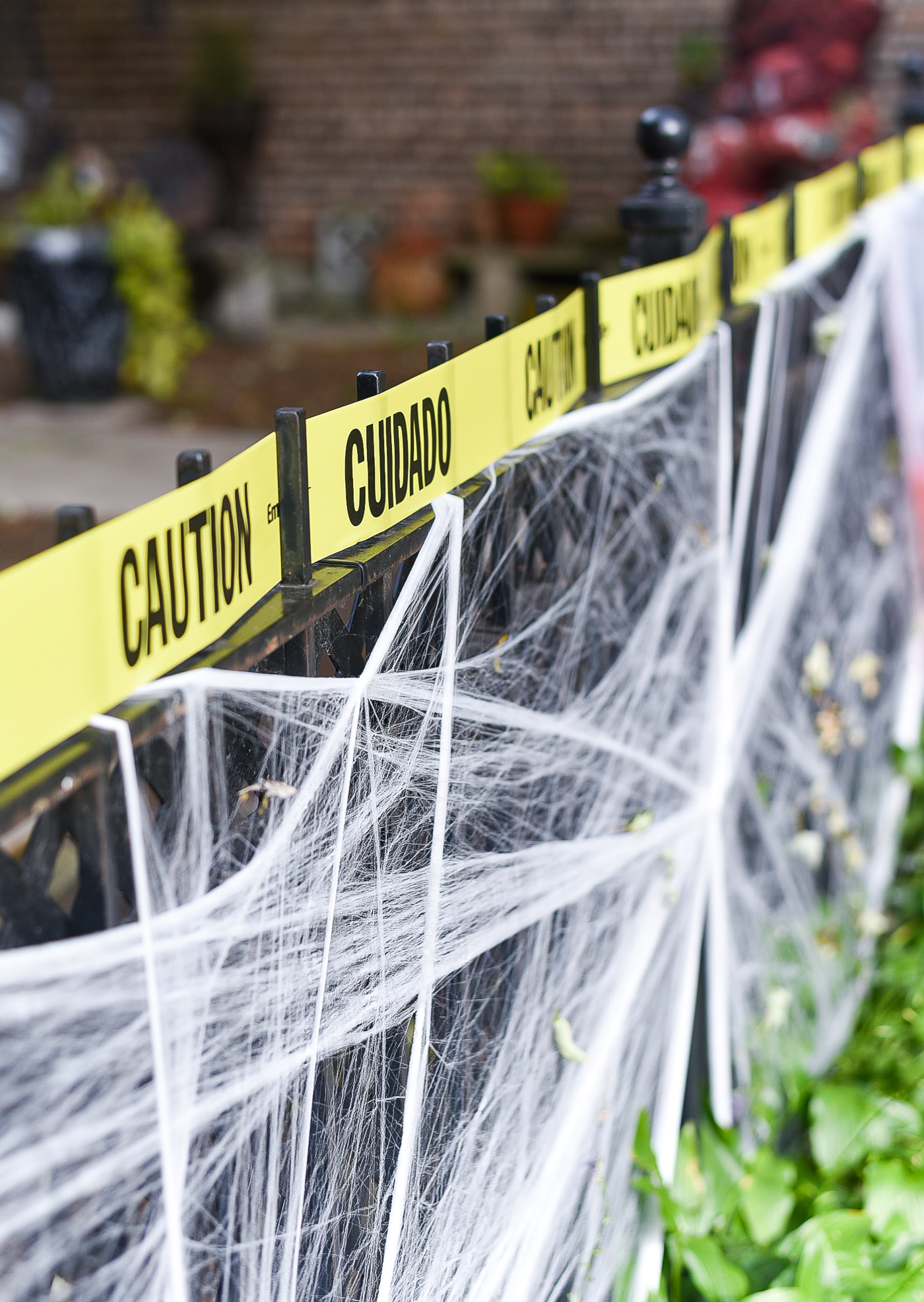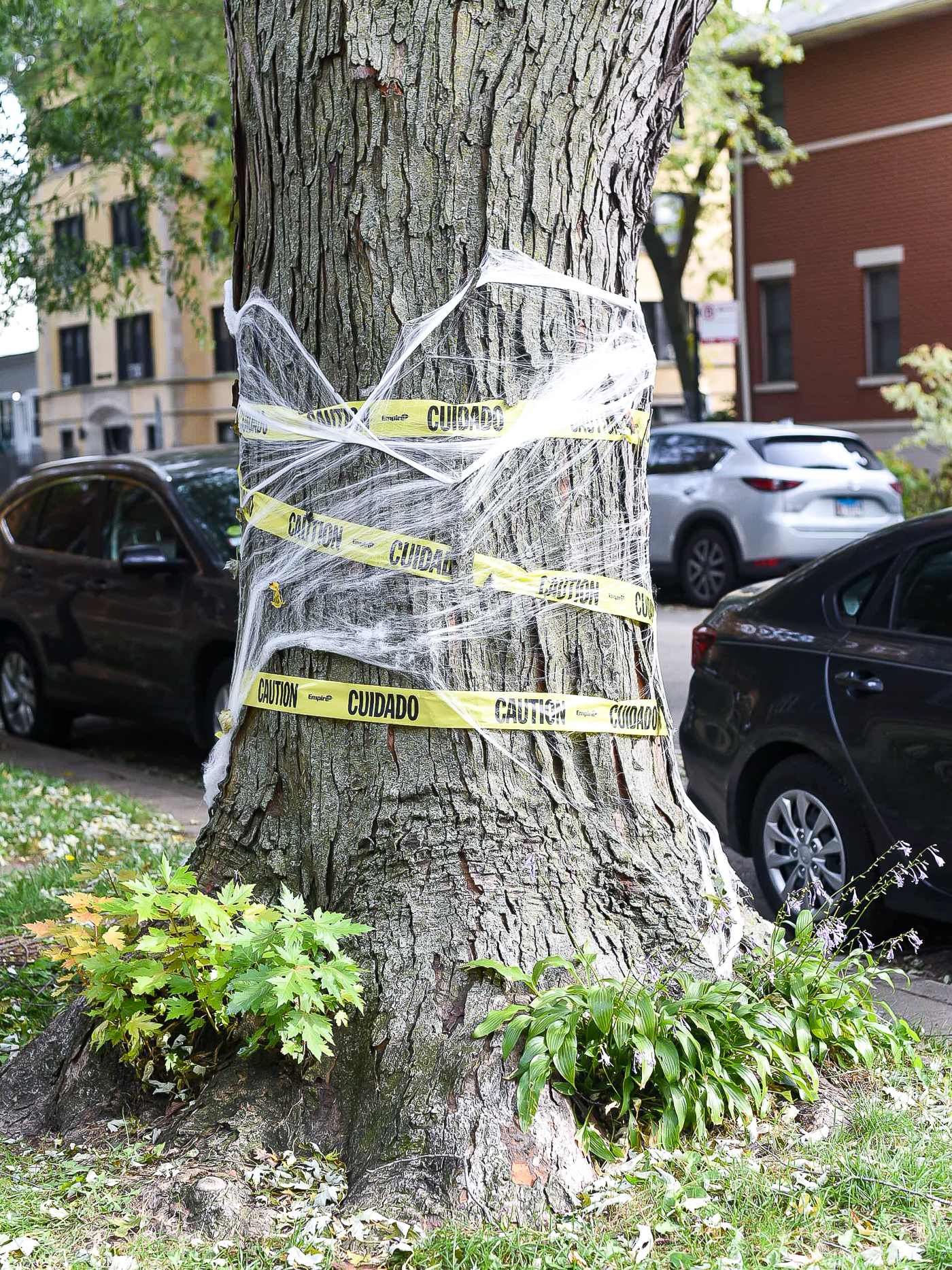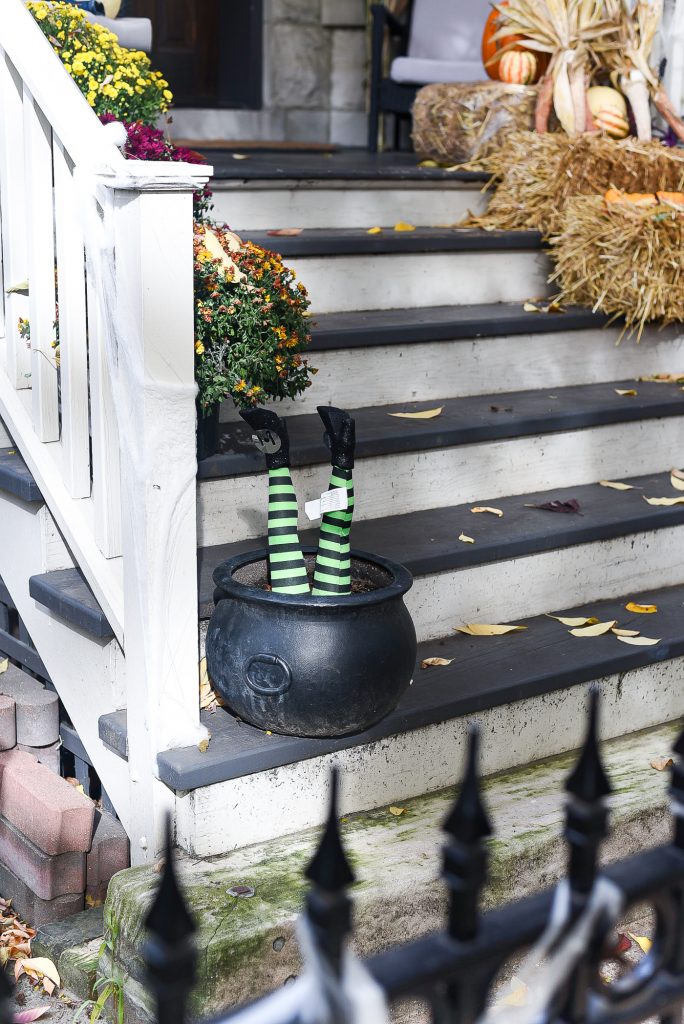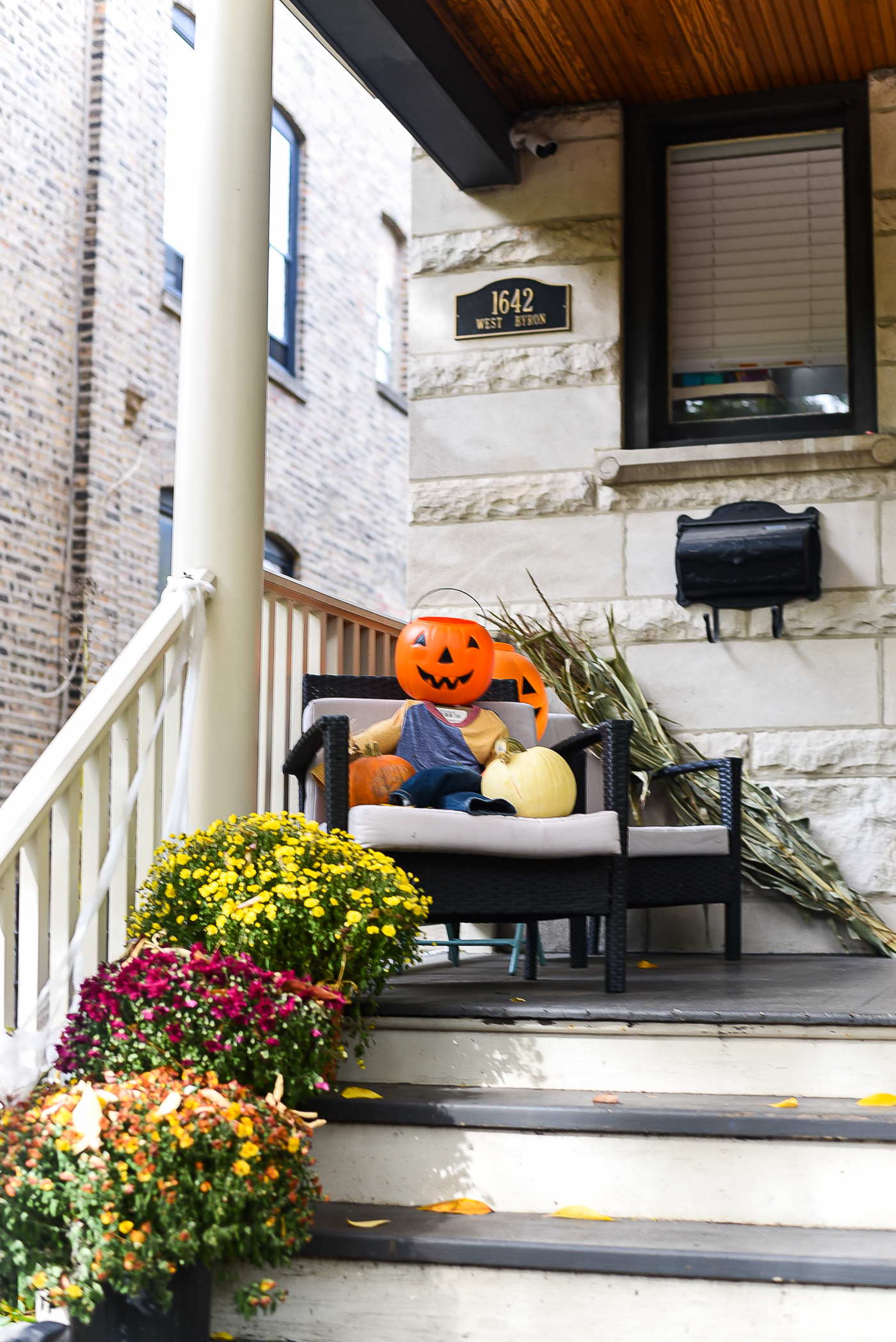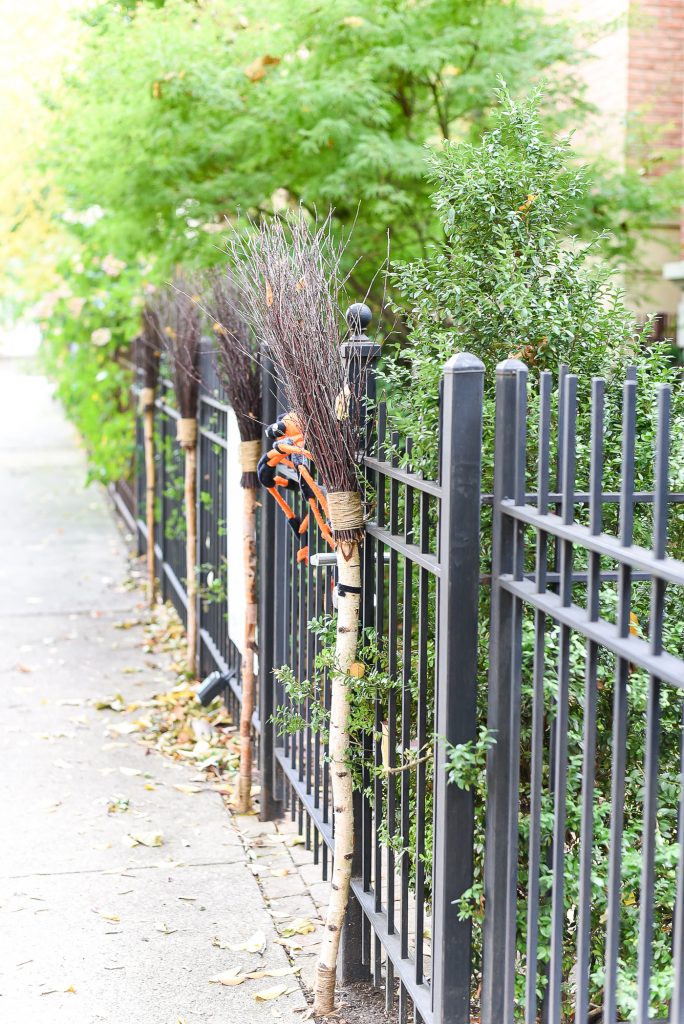 I love, love, love these brooms. I may need to figure out how to diy my own next year.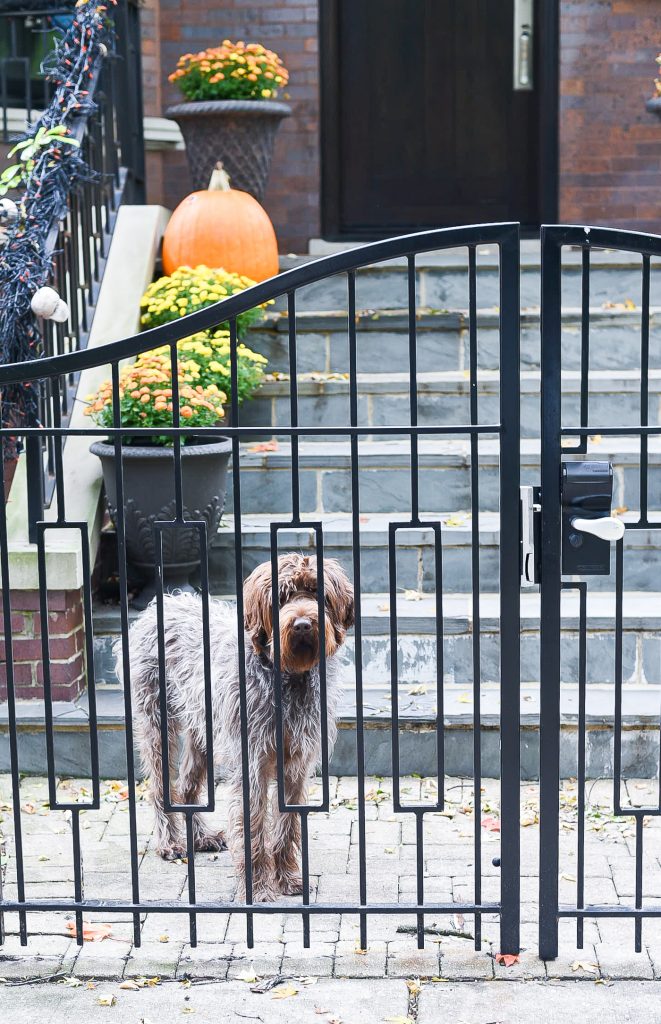 My Halloween tour companion Ernie made a new friend!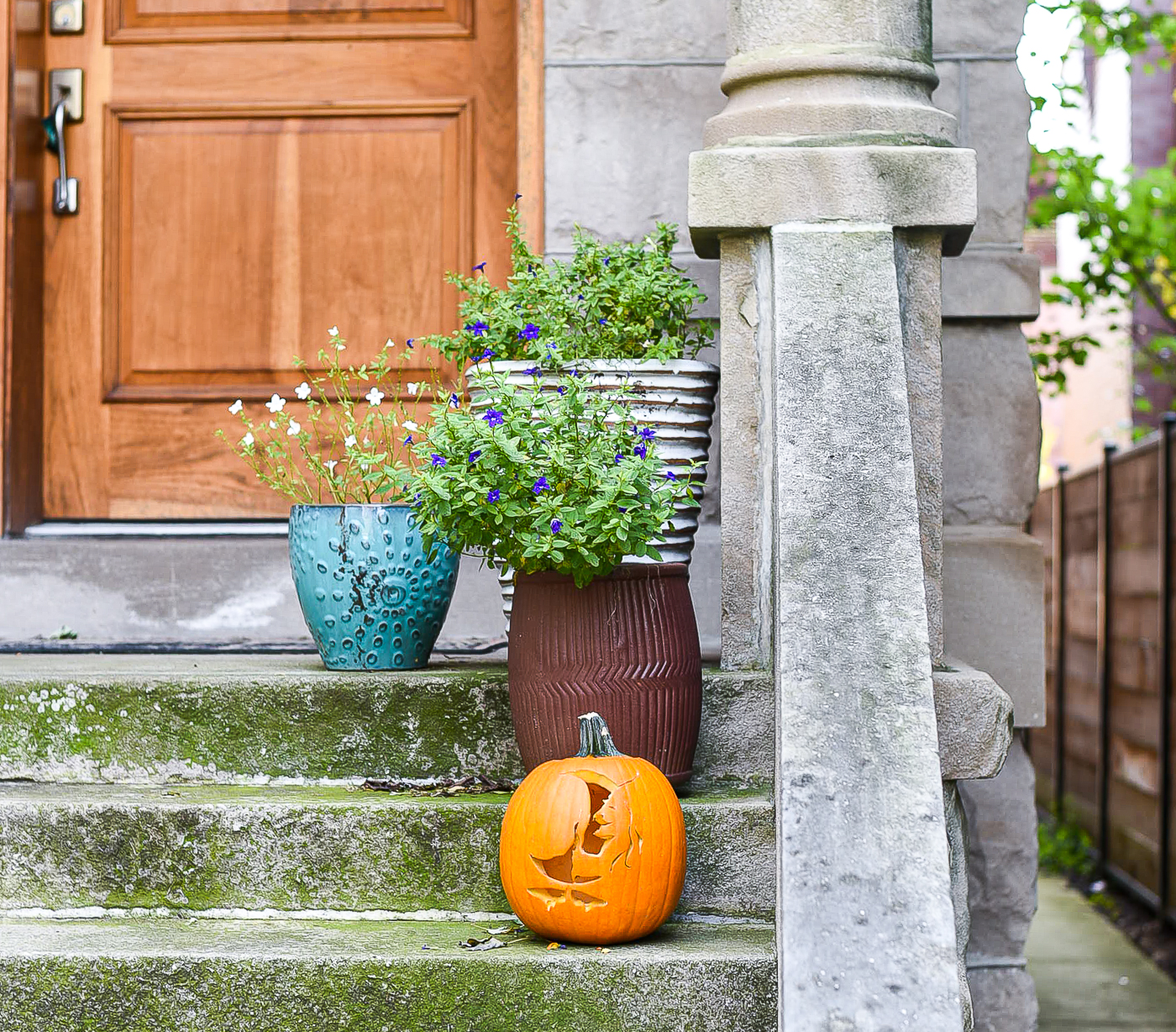 Pin It!