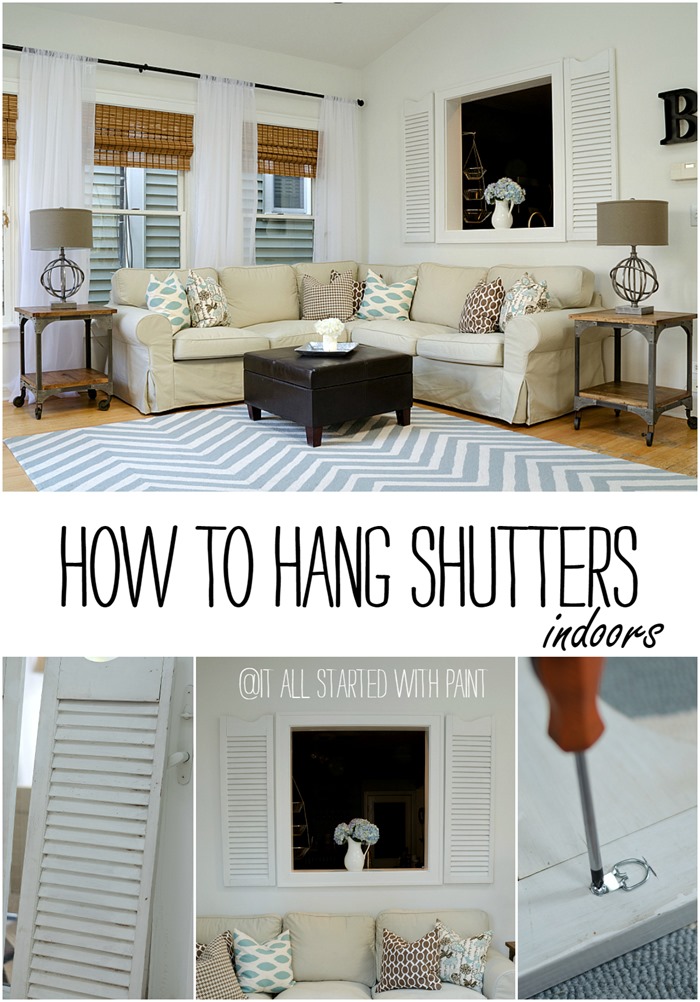 In what feels like a million years ago, I pulled a pair of shutters out of my next door neighbor's garbage.
Okay, it's not like they were inside the garbage can covered in cat food and used tissues. They were leaning up against the garbage can. Leaning in a way that said take me, I'm yours.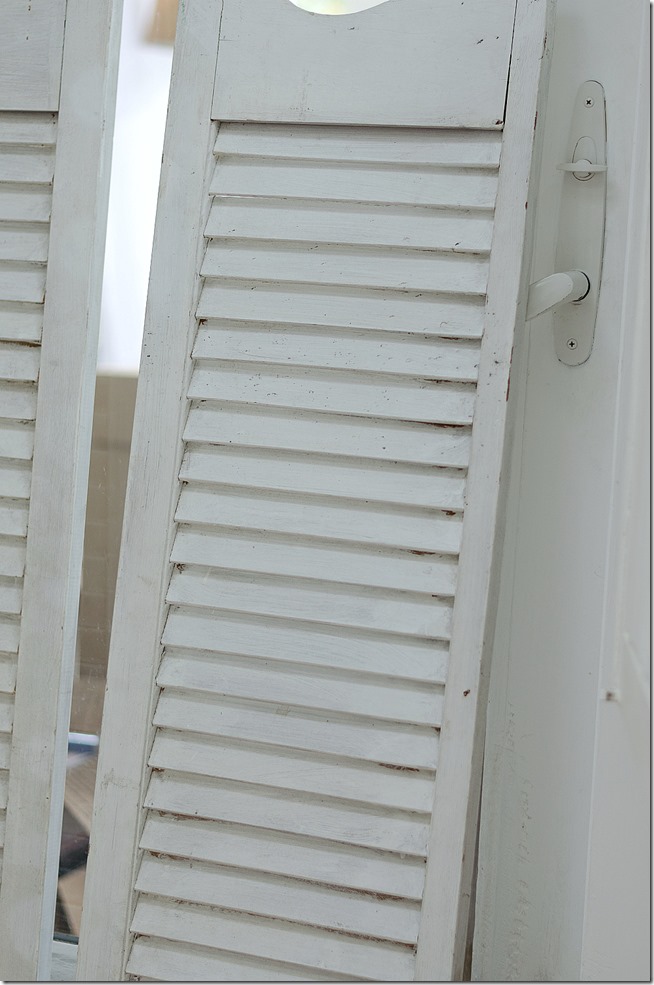 I spotted them when I pulled into the alley. After parking my car in the garage, I stuck my head outside. I looked to the right and I looked to the left to make sure I wouldn't be seen. Then I scurried as quickly as I could over to that pair of shutters and pulled them into my garage. Closing the door behind me, lest I get caught by my neighbors.
This all happened years before DIY and home decor blogs were born. Blogs where women across the nation – and around the world – began fessing up about how they raid their neighbor's garbage bins.
I had no idea I was being trendy. I just felt like a scavenger.
An embarrassed one at that!
My husband, like the hundreds of thousands of other husbands whose wives scavenge the alleys and sidewalks and dumpsters for free stuff, just shook his head in confusion.
But I had a vision for those shutters. I brought them inside and down to the basement where I planned to give them a fresh coat of paint.
And there they sat for 13 years.
I rediscovered them last year and started using them as a backdrop for my mason jar Etsy shop pictures.
And when I remodeled the family room, I decided it was time to fulfill my original vision. To frame out the pass through to the kitchen …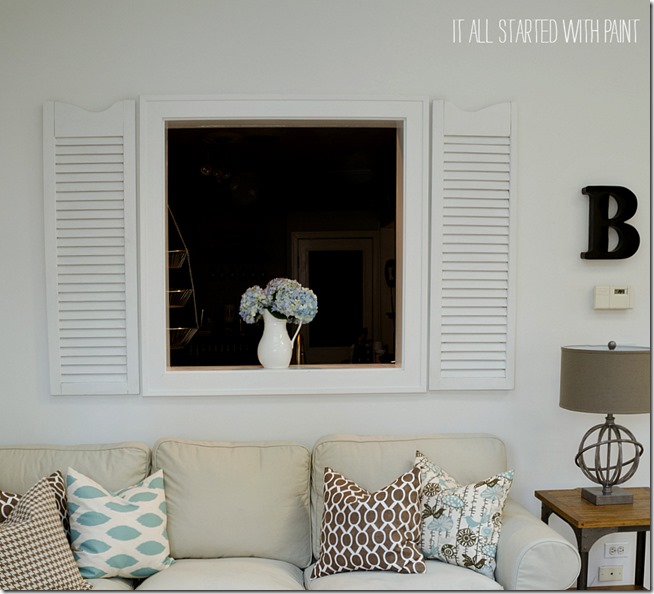 … the pass through that was once the window to our back deck.
So 14+ years after digging through my neighbors trash, I found myself facing the same conundrum that kept them in the basement.
How to hang them?
As I pondered this question, I removed the old rusty hardware …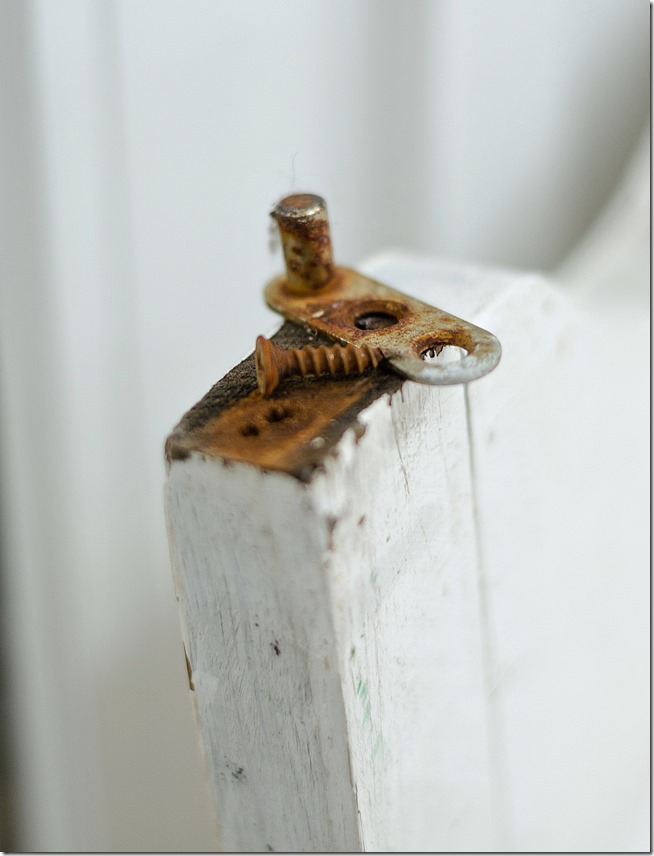 … and gave them a coat of paint.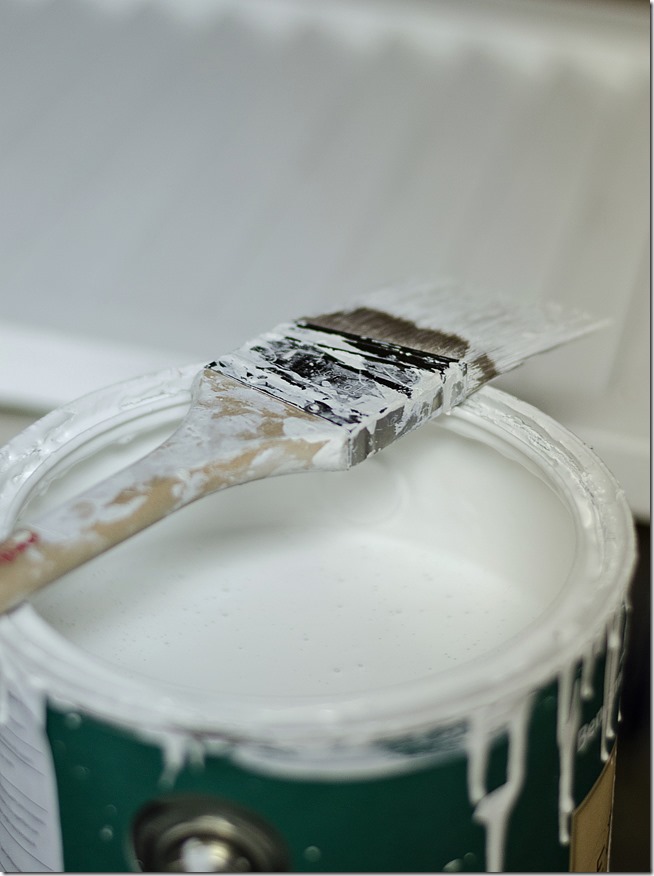 Yeah, yeah, I know some of you like the old rusty and chippy look of junk pulled out of the garbage. To me, they just looked dirty …
While the paint dried, I took a trip to Target and roamed their hardware for chicks aisle. And found a few solutions. Starting with this I don't know what to call it whatchamacallit picture hanging hardware thingy …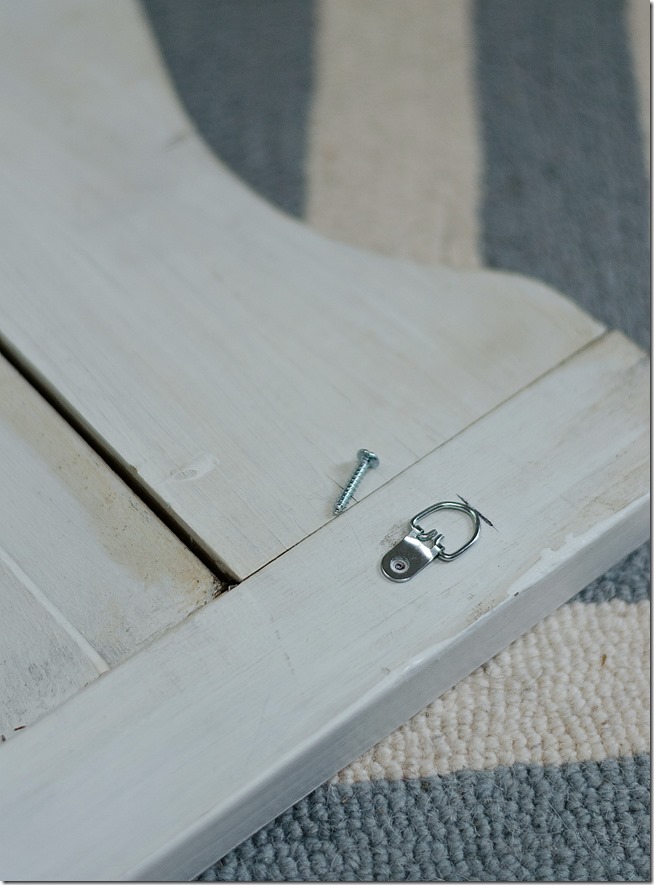 I marked where I wanted it on the back of the shutters, and pulled out the drill …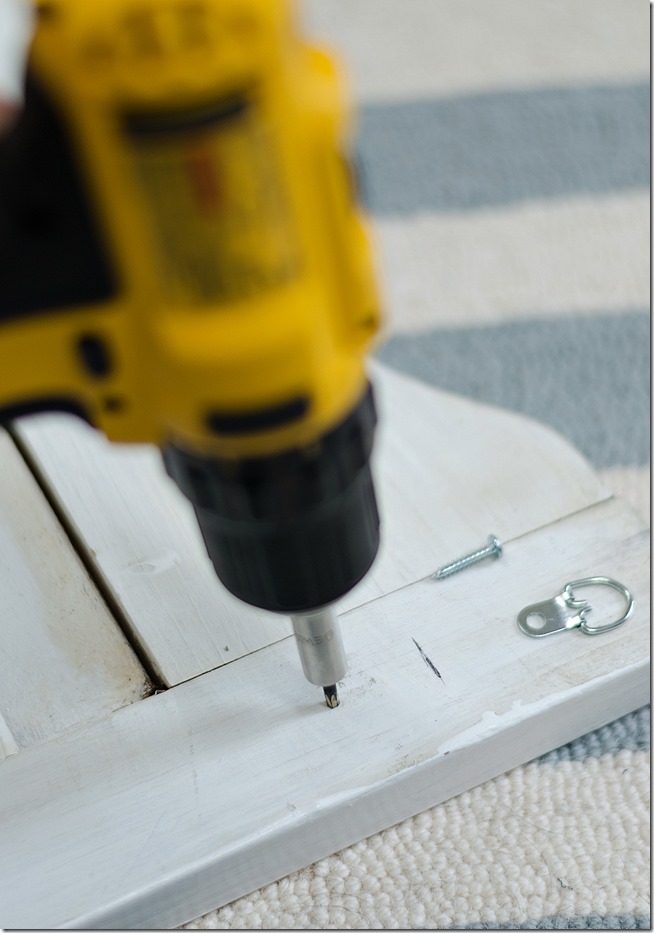 … and screwdriver.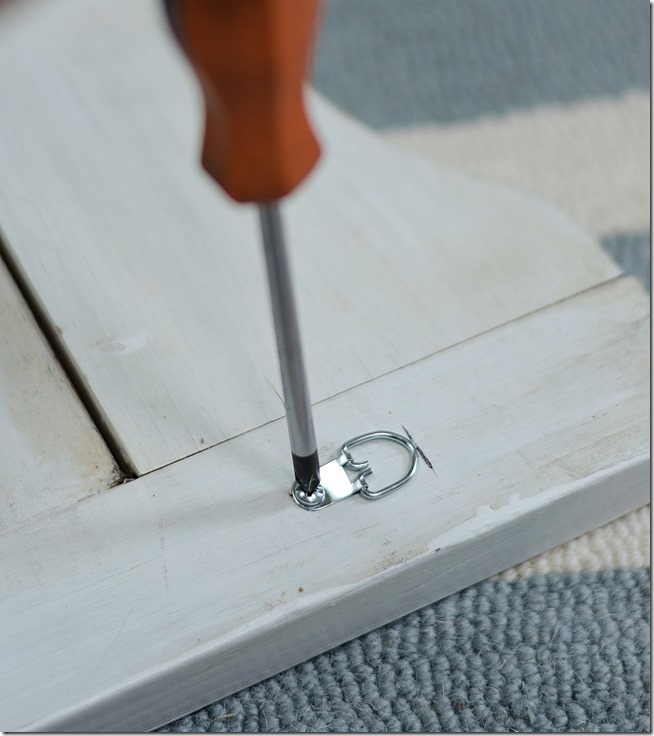 I attached the picture hanging whatchamacallits on both sides of the shutter.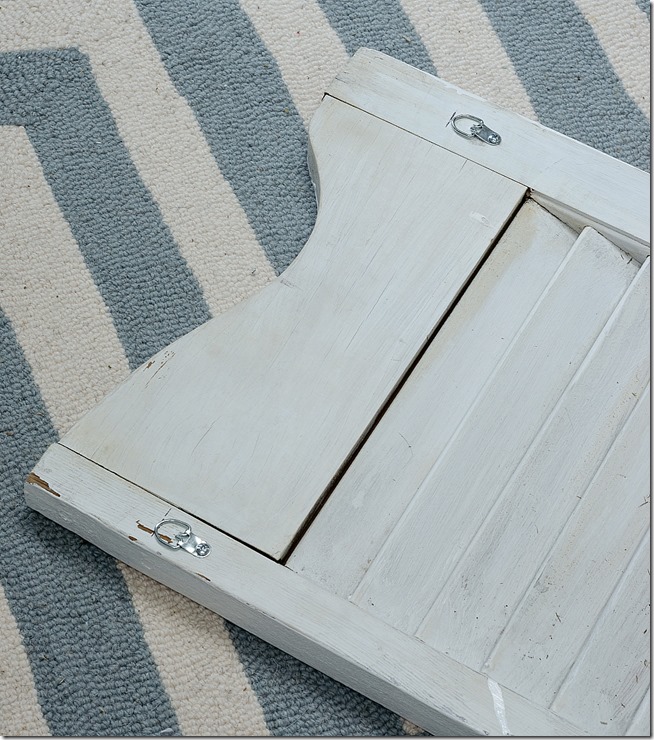 I was concerned about the weight of the shutters … didn't want them falling off the walls onto the kids heads while they watched TV … so I found this little contraption in Target's hardware for chicks aisle.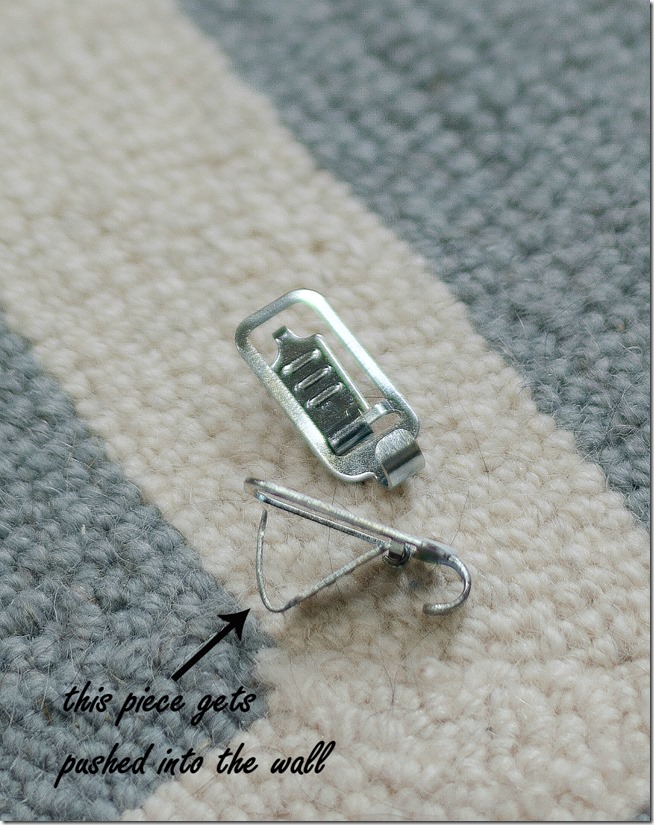 I can't remember the exact weight the packaging said it could support – maybe 5 pounds; maybe 10 pounds or more – but I knew it would be perfect.
I did have to use a hammer to push that curved hook thing into the drywall …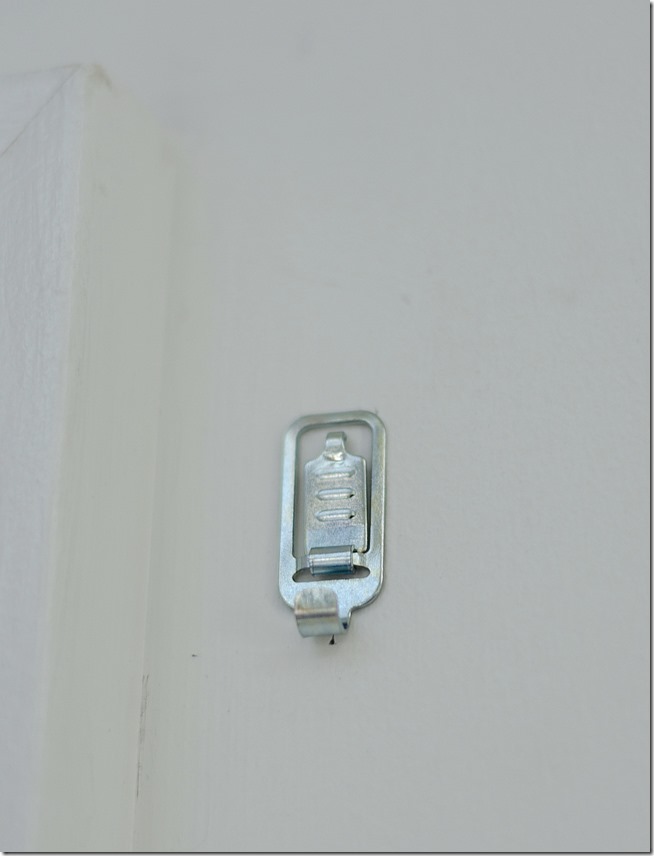 I would like to claim I measured it all out perfectly the first time out …
Um, no.
Luckily all my mistakes are hidden behind the shutters.

And I did learn from my mistakes, so hanging the second shutter was much, much easier.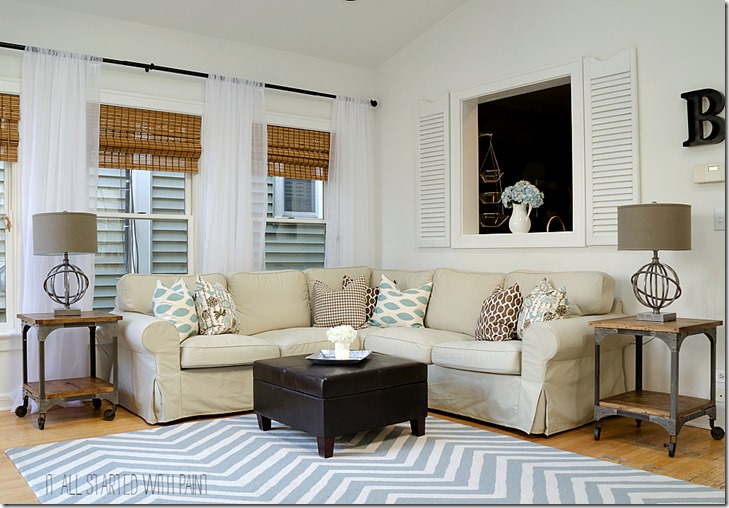 Just think, it only took 14+ years for my vision to come to life!
And now my husband can finally stop shaking his head  …

Linda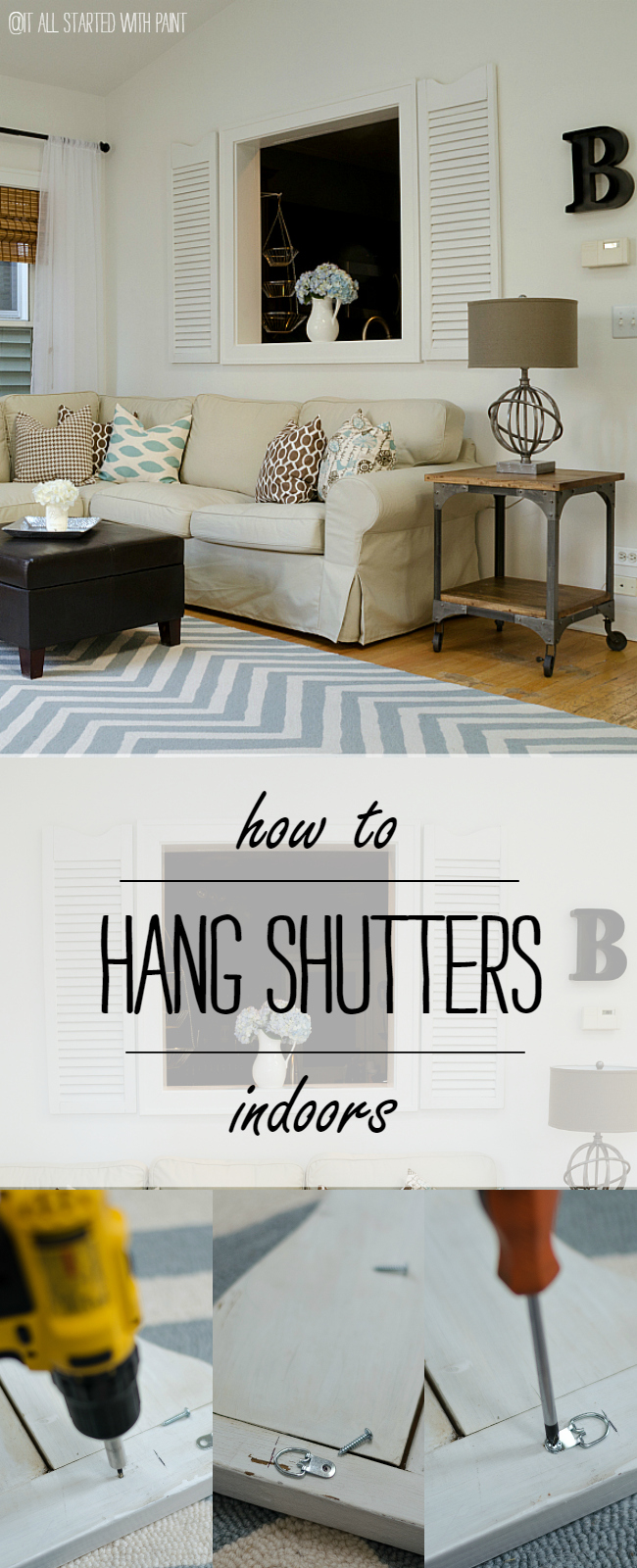 P.S. You can find the full family room remodel by clicking here …
P.P.S. You can find more of my "how to" posts on my Before & After page. Just click here …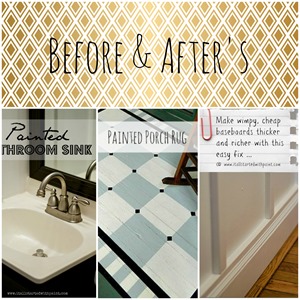 Sharing: * Savvy Southern Style * The DIY Showoff * Inspiration Monday @Refresh Restyle * Between Naps on the Porch *