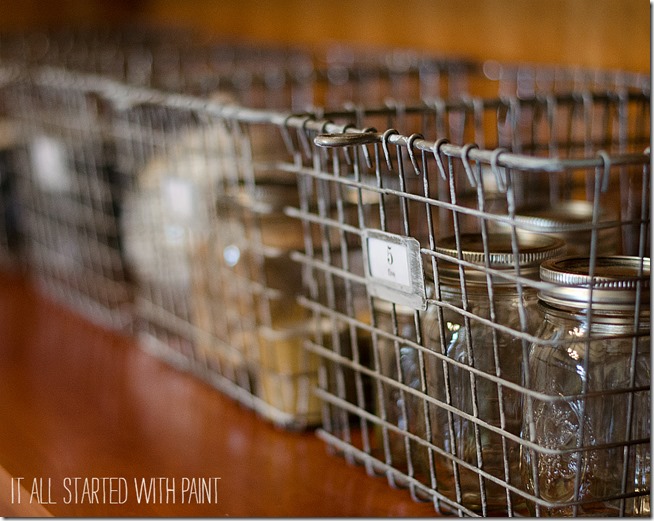 You know how everyone is always talking about bringing the outdoors in?
Well, as far as I'm concerned the outdoors can stay out.
Pretty please with sugar on top.
Because lavender scented bug spray does not smell like lavender. It smells like bug spray.
And that rotting cabbage smell we woke to on Saturday morning … and spent much of the morning hunting down … had absolutely nothing to do with cabbage.
So while I'm on a mission today to decidedly and determinedly to keep the outside out — with a capitol O.U.T. — I thought I'd throw it back on this throwback Thursday #TBT to a favorite project of mine …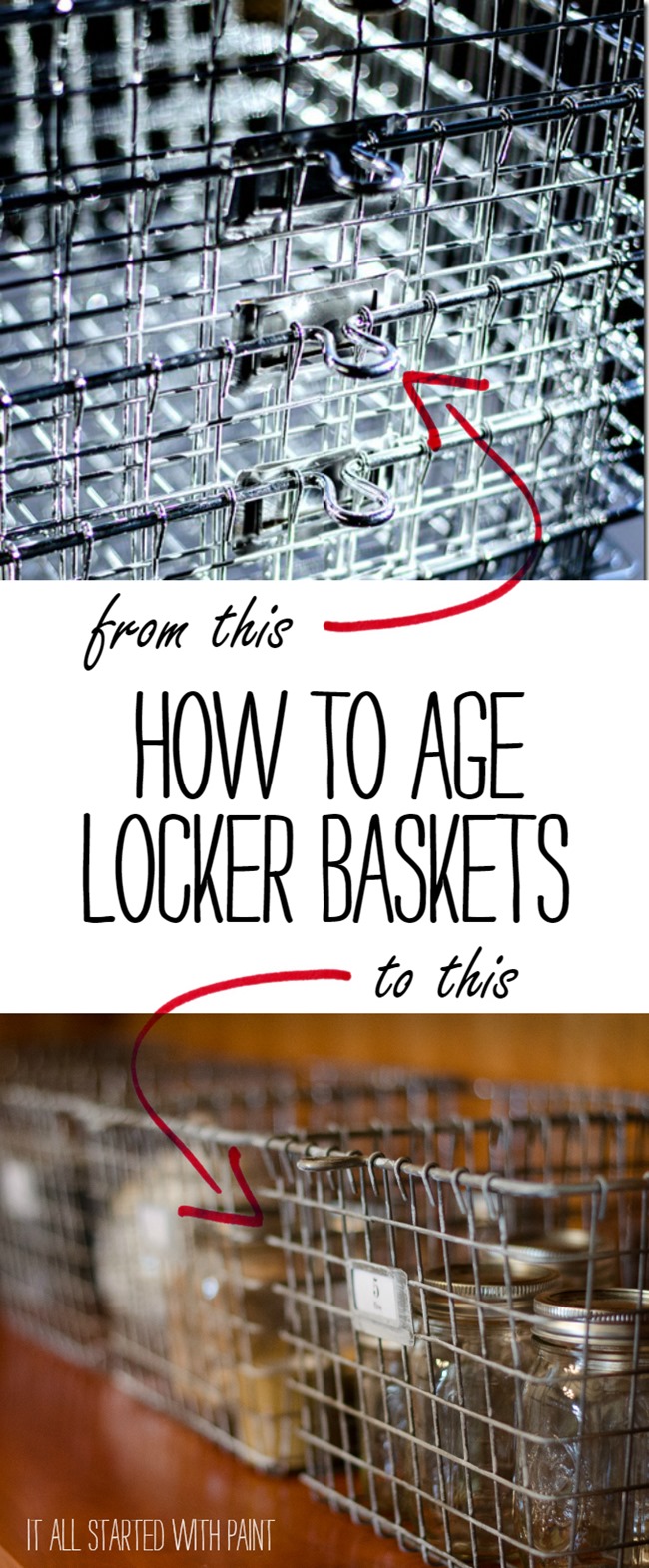 It's no secret I like shiny things.  Shiny and sparkly and covered with glitter.  I'm drawn to shiny things like a bear to honey.  A moth to flames.  A fly to a fly zapper …
and hopefully ants to bait traps ….
😉
Then there's the  .01% of the time when sparkly just won't cut it for me. Like when a shipment of new locker baskets I purchased to wrangle and organize all those random-in-need-of-wrangling things that always seem to find their way onto the dining room table. They were just too … well …
shiny!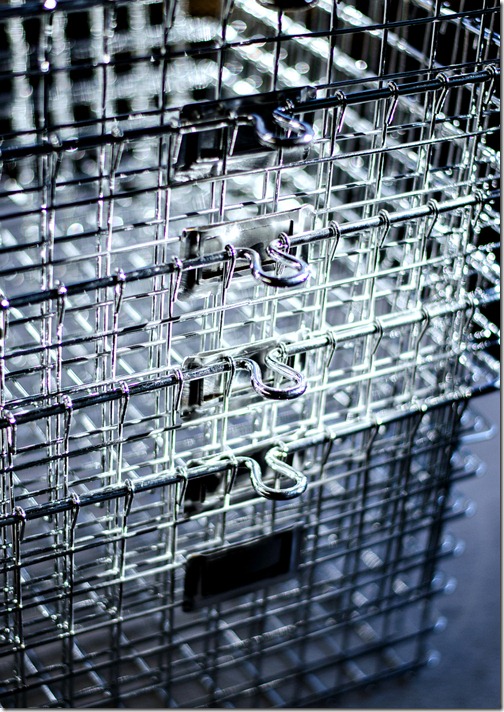 See how they're all chrome-ey and reflecting the light-ey?  Well, that would not do.  Shiny chrome baskets were not in the master plan for the dining room redo …
Luckily, it was a simple fix.  I even pinned a tutorial I found online here.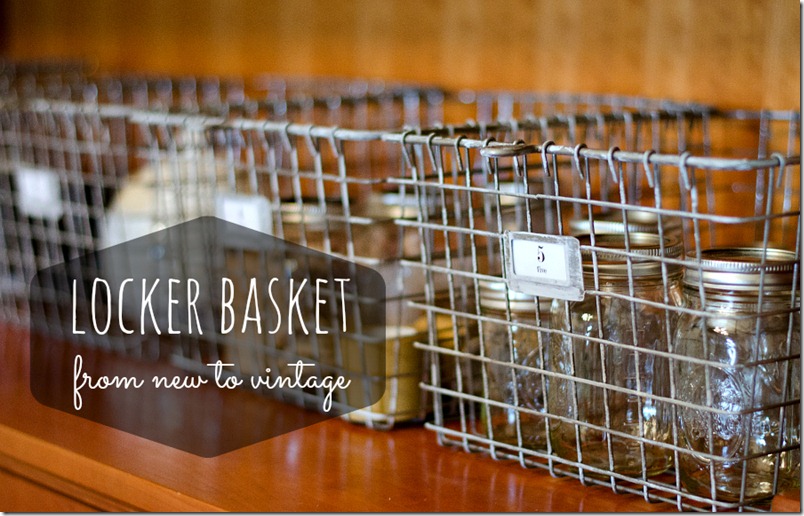 I just grabbed some gray spray paint and … well …  gave them a good spraying.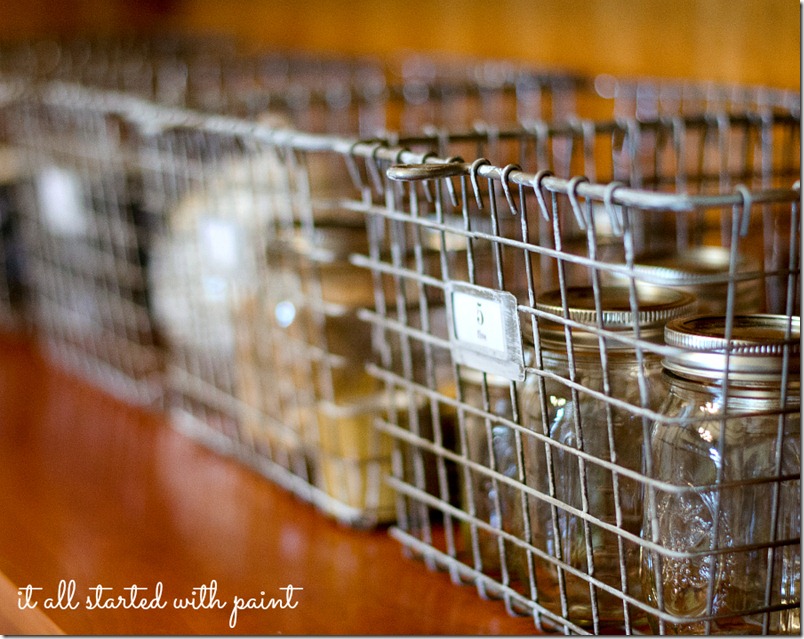 Once dry, I mixed together some white and black acrylic paint and dry brushed some gray paint over the gray spray paint.  Which seems odd, but it added another layer of texture … and dull-ness …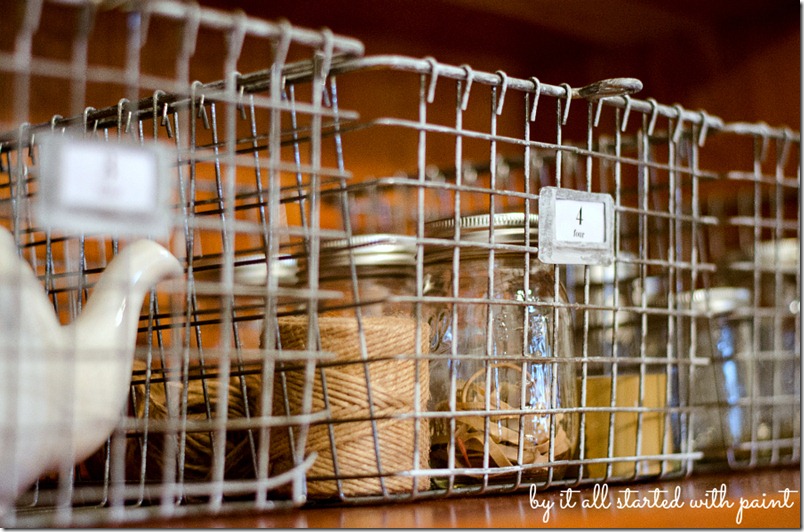 I just did it all quick and sloppy. Like it represented years and years of crusty build-up … and not just 15 minutes of me and a brush and some paint one afternoon last week …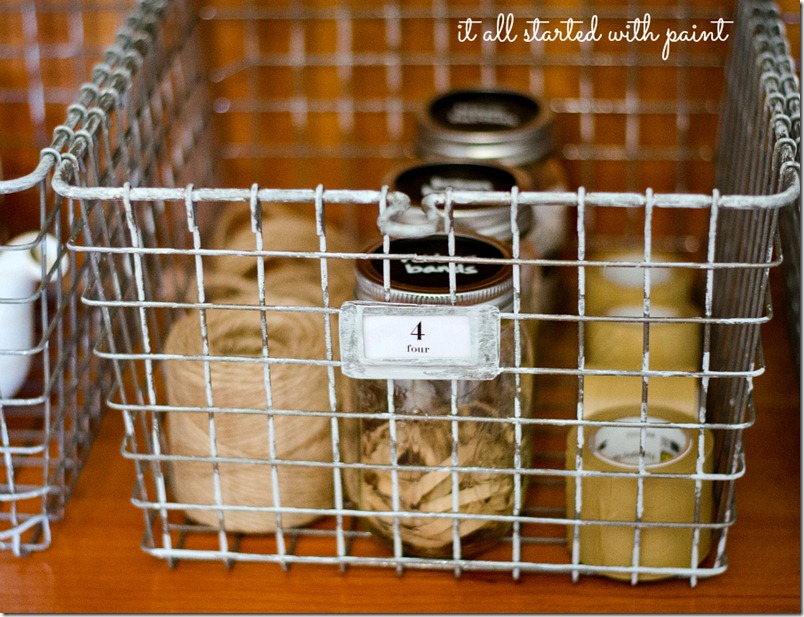 Then, of course, each basket got its own number.  You know, so those new-made-to-look-like-vintage locker baskets wouldn't be confused.  I just printed the numbers onto plain old printer paper, and then gave each printer paper label a few coats of Mod Podge gloss.  You read that right.  Gloss.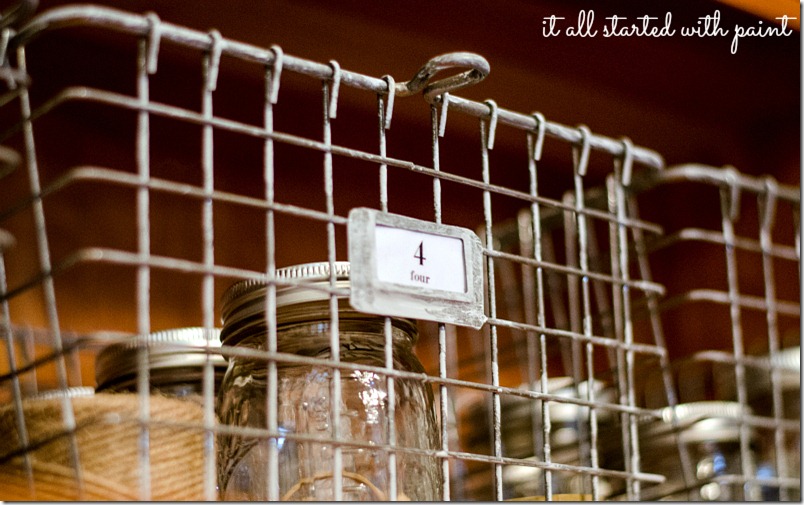 Hey, I needed to add a bit of shine back.  Those Jersey roots runs deep …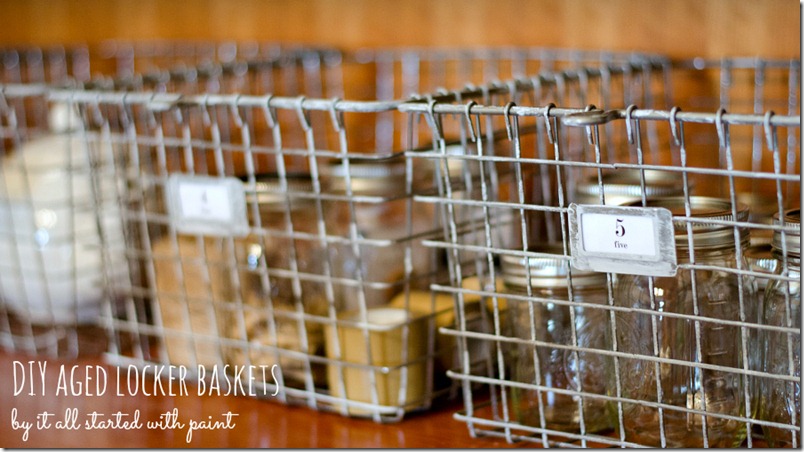 😉
Linda
You can find more of my before & afters here …